INTERVIEW: Neymar Jr on His Toughest Opponents and Why His Latest Battle is His Most Important
While the football world reels from the fallout of the failed European Super League venture, the world game continues on. The season moves forward and the march to the 2022 Qatar World Cup steadies, but for all the drama, Brazilian dynamo Neymar Jr is completely unfazed. "The European Championship? I don't care much for the European Championship," he tells Man of Many. "I'm focused on the Copa America, and Brazil definitely has to win."

It's a formidable prediction from the football superstar, but one he intends to deliver upon. Several injury setbacks have seen the star forward miss games throughout the course of his career, but the now 29-year-old is flourishing into the player everyone thought he would be. Since joining Paris Saint-Germain in 2017, Neymar has revolutionised his play, turning from what was described as a run-and-gun style to a more fluid and team-orientated edition. In fact, Brazilian national team head coach Tite recently described him as a 'bow and arrow', someone who has evolved from a pure goalscorer to a multi-faceted playmaker. It's a moniker Neymar is happy to accept.
"I believe my style of play is completely different from any other player," he says. "I love to dribble but I'm always focusing on the objective, which for me is opening spaces for my team to attack and create chaos in our opponent's team. Ultimately, I have a happy style of play. When it comes to being on the field, I'm a bit of a showman and need to be enjoying myself, that's the most important part for me – as well as the fans."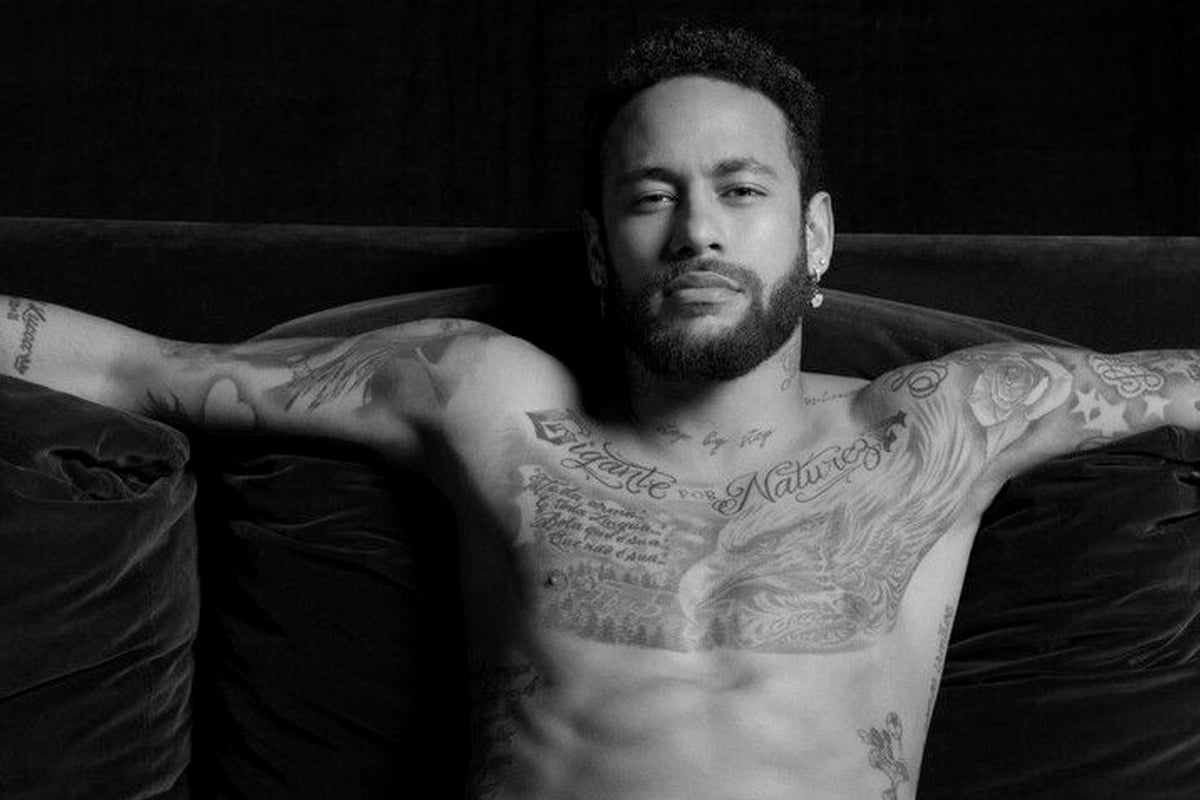 On His Toughest Opponents
It's a stark contrast in style from his Barcelona days, where he formed one-third of the biggest attacking trio in world football. Partnered with Lionel Messi and Luis Suárez, the offensive trident was nigh-on unstoppable at its peak, kicking 122 goals in all competitions between them in the 2015 season, a record in Spanish football.
However, after winning a second treble and pushing forward with his career, the Brazilian moved on to greener pastures, and since then, fans have been eager to concoct a rivalry between him and Messi. But Neymar isn't buying it. When asked if he could add any player from history to his current PSG team, the forward doesn't mince his words.
"There are three who have really impressed me: Messi, Iniesta and Verratti."
For football fans, that may come as a surprise. The pair have and will intrinsically be linked for their entire careers, thanks to a wealth of success on an international stage. The competition may be healthy between them, but Neymar believes his hardest fought battles have come from elsewhere.
"The hardest opponents I've ever had to face were Thiago Silva and Sergio Ramos," he says. "It can be very difficult to play against them as they understand the game so well. They are quick defenders and strong players who don't leave you with much time to think on your feet! However, I really admire them as players."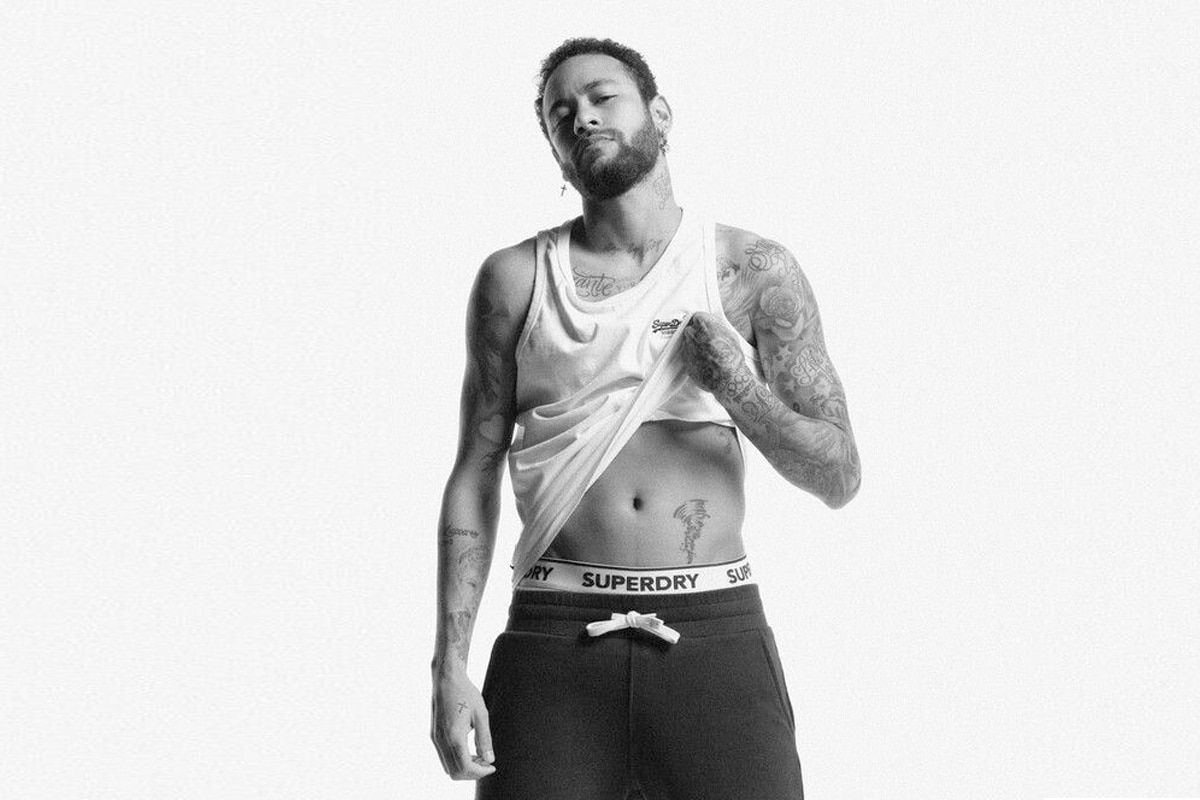 The Latest Battle
Brushes with injury may have halted progress for the forward in the past, but Neymar believes the best is still to come, and his latest battle may just be his most important. The Champion's League winner has teamed up with apparel brand Superdry to tackle environmental action, focusing on sustainability and ethics. The sports star's three-year deal kicked off with a new 100 per cent organic underwear and sleepwear collection, an initiative that helps supports 400 farmers in India.
"When Superdry first approached me about this partnership, and I learned more about their ambition to become 100 per cent organic, I was honoured to be involved," he says. "Superdry is renowned for comfort, which is really important to me and, of course, essential when choosing a new wardrobe. I feel very comfortable wearing any of the pieces within the collection, especially the boxer shorts! Comfort is key for me whether I'm off-duty lounging at home, being active on the pitch or hanging out with friends and family, I need to be able to feel relaxed."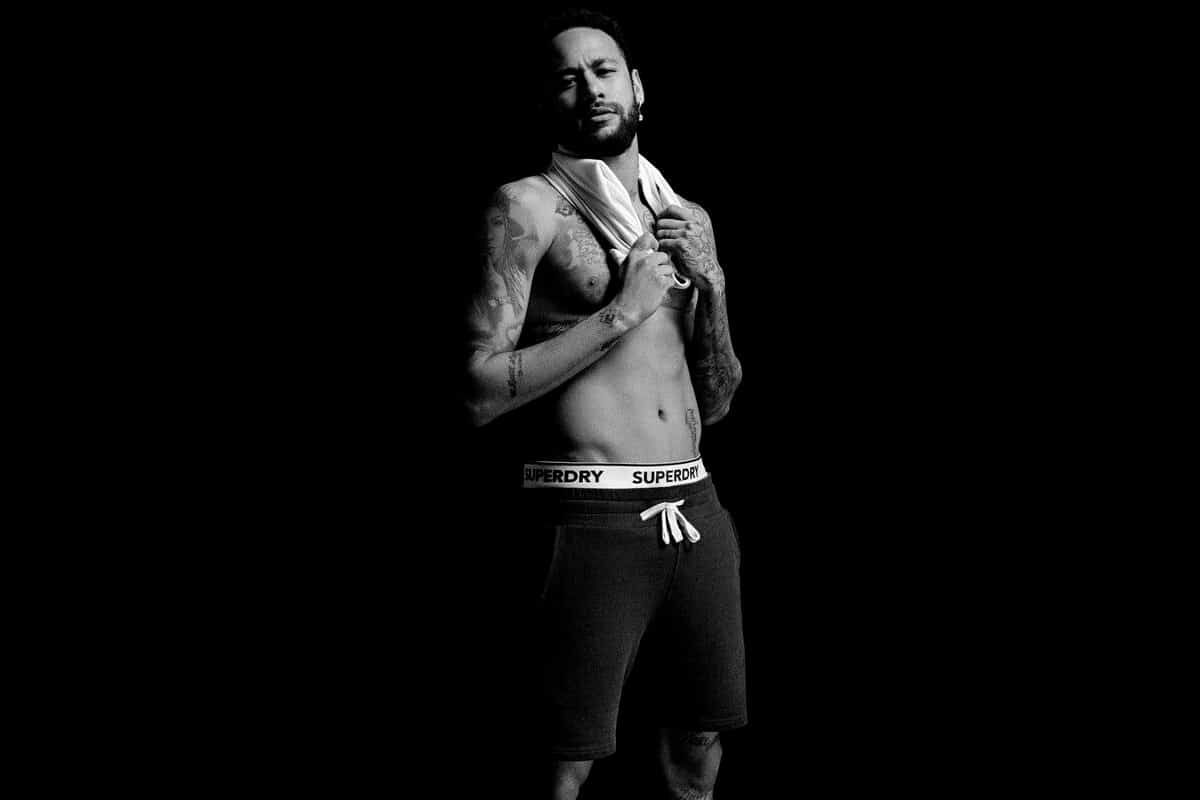 For all of Neymar's success on the field, his biggest contribution has been off it. Ask the 29-year-old superstar what he's most proud of and football doesn't enter the equation. Instead, it's his organisation Instituto Projeto Neymar Jr (iNJR). Since 2013, the non-profit association has helped thousands of children, adolescents and their families through access to education, sport, culture and health.
"Being able to help others is one of the best things in life for me. I've helped thousands of people without feeling the need to shout about it, because it's not about me," Neymar says. "My most notable achievement in life is having created this Institute. It's great to be part of those children's lives and the lives of their families too. We help more than 3,000 children and that means helping around 10,000 people if you include their families."
But like all things, 2020 was a year that drew unforeseen challenges and the Institute wasn't immune.
"Unfortunately, due to the pandemic, we had to stop our work one year ago. However, we are still supporting the people who were working there and their families. I hope we will be able to resume as soon as possible," Neymar explains. "It makes me so happy when I receive videos from the children; because I live far away from them, I try to be as involved as I can virtually. Every time I go back to Brazil, I meet them at the Institute and it brings me such joy."
The new partnership with Superdry certainly gets the ball rolling. The apparel brand has pledged an annual donation to support the iNJR in helping to change the lives of young people in Brazil, channelled through sustainable style helping to protect the planet and its people. It comes as Superdry makes further developments into the world of sustainability. The brand recently revamped its iconic jacket lineup, now containing either certified responsibly sourced Down or recycled plastics from upwards of 10 plastic bottles. With Neymar now on board to help steer the ship, the future of fashion is looking more and more sustainable.