Prada's Fall/Winter 2021 Menswear Collection Gives Us 'Possible Feelings'
Despite a fashion world dominated by streetwear collaborations and counter culture, the familiar maisons still reign supreme. On Sunday at an event titled Possible Feelings, Raf Simons and Miuccia Prada took to the stage to show off Prada's Fall/Winter 2021 menswear collection, revealing an intimate look at the latest geometric-patterned jacquard knits and leathers, all set to an original electronic soundtrack by Plastikman.
You'll also like:
Fendi's Dope Lunar New Year Collection Celebrates the Year of the Ox
Doraemon x Gucci Collaboration Celebrates 50 Years of the Famous Robot Cat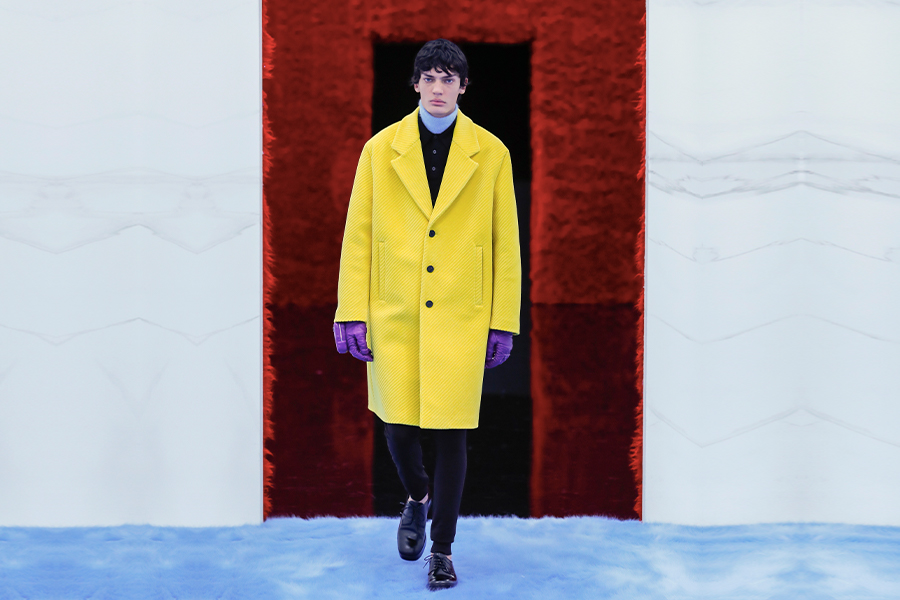 The latest runway show evoked a renewed focus on freedom for Prada. The jacquard-knit bodysuits created a streamlined 'second skin', placing an emphasis on physicality, whilst also covering the form. "They denote both protection and exposure, with synchronous connotations of the naive and knowing, intimate and removed, youthful and mature," Prada said in a release.
On the opposite end, the luxury fashion house also delved into more traditional tailoring. Single and double-breasted coats made an appearance during the event, each constructed on rectilinear lines, with bomber jackets generously fitted. Executed in leather and boucle? and lined in geometric jacquards, Prada described the garments as 'sensual', reflecting a "passage of time, of life".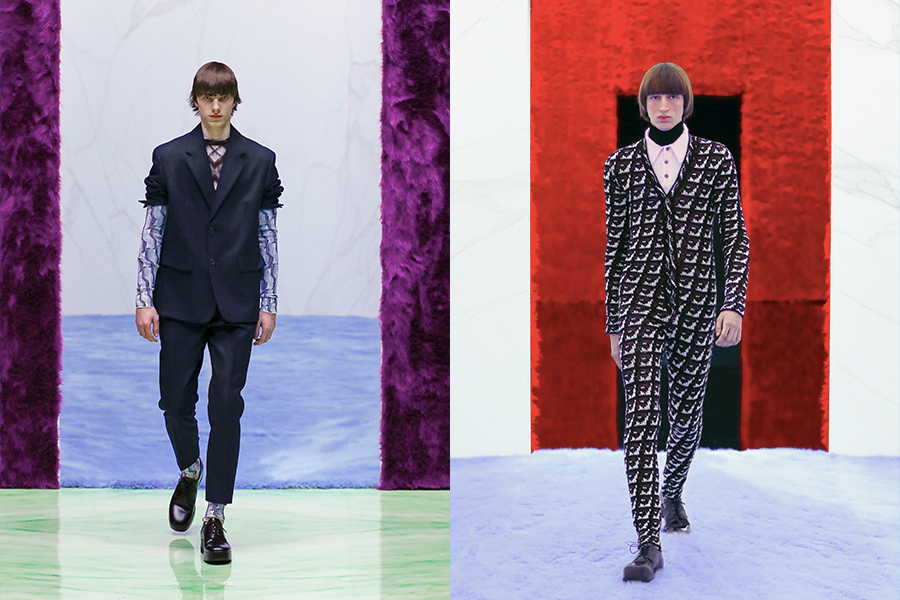 Aside from unveiling a host of new looks, the Prada's Fall/Winter 2021 menswear event also showcased the brand's movement towards sustainability. According to Prada, the materials utilised in the set of the digital show were upcycled, finding a new life after the event through special product installations and pop-ups around the world.
Following the event, the materials were donated to Meta, a circular economy project based in Milan, which offers sustainable solutions to waste disposal. With high fashion taking a stand against wastefulness, the latest collection from Prada serves as a new era for living large.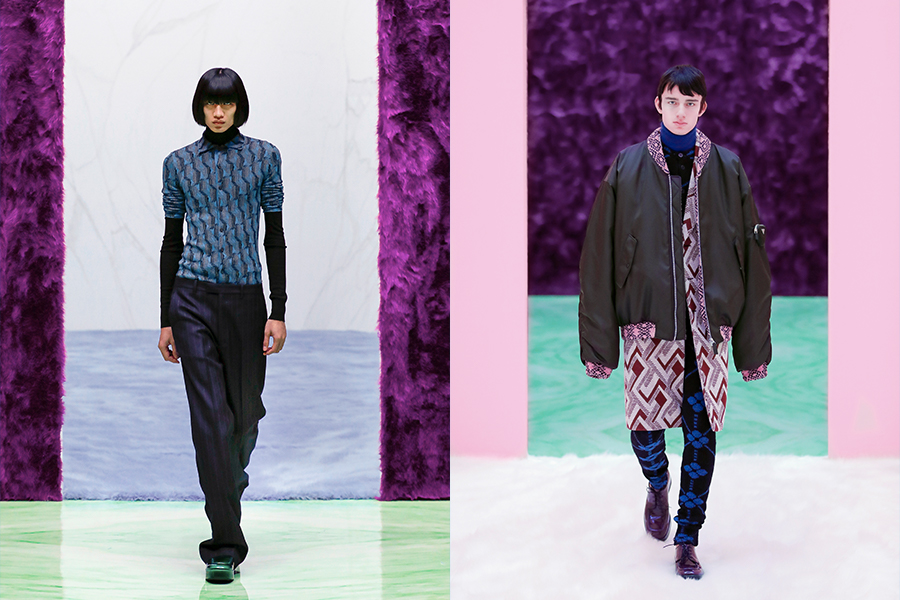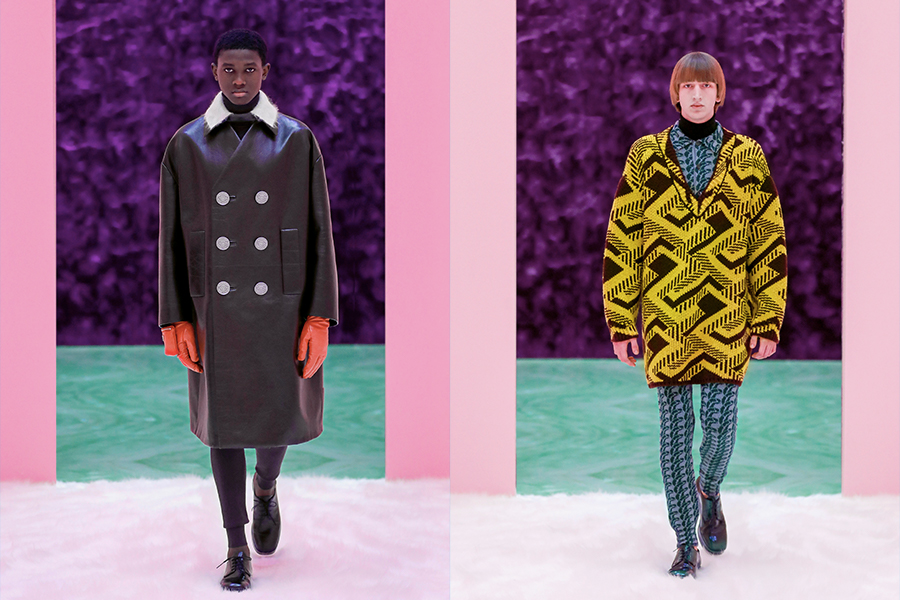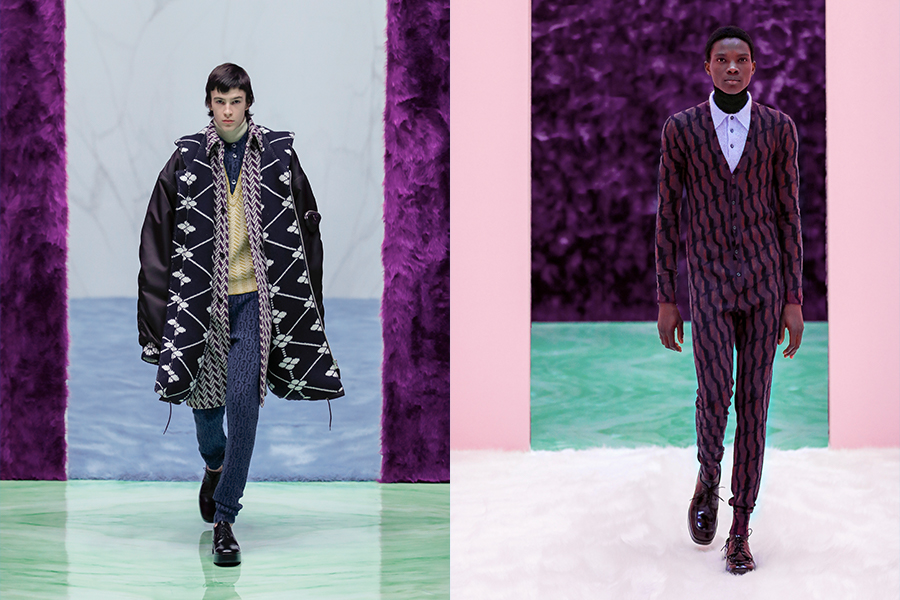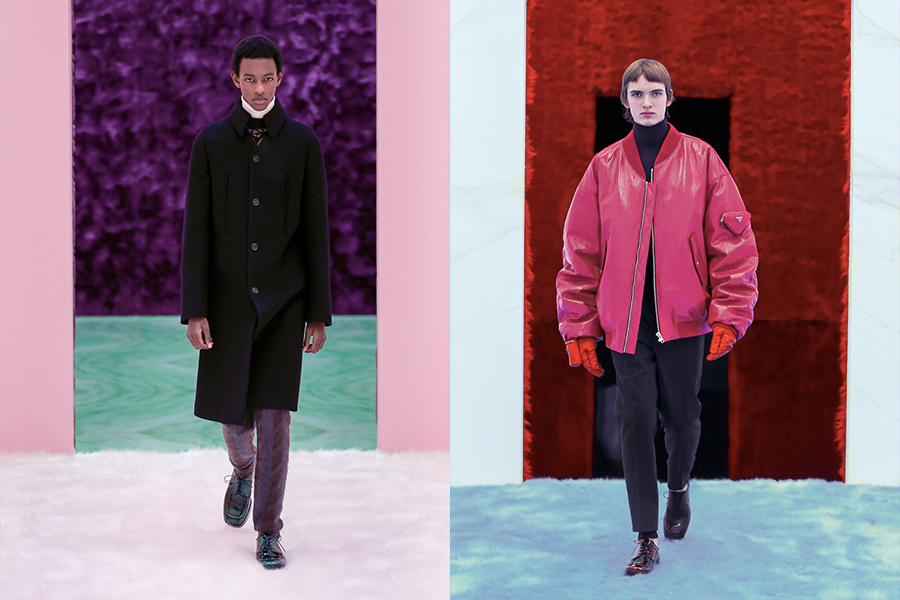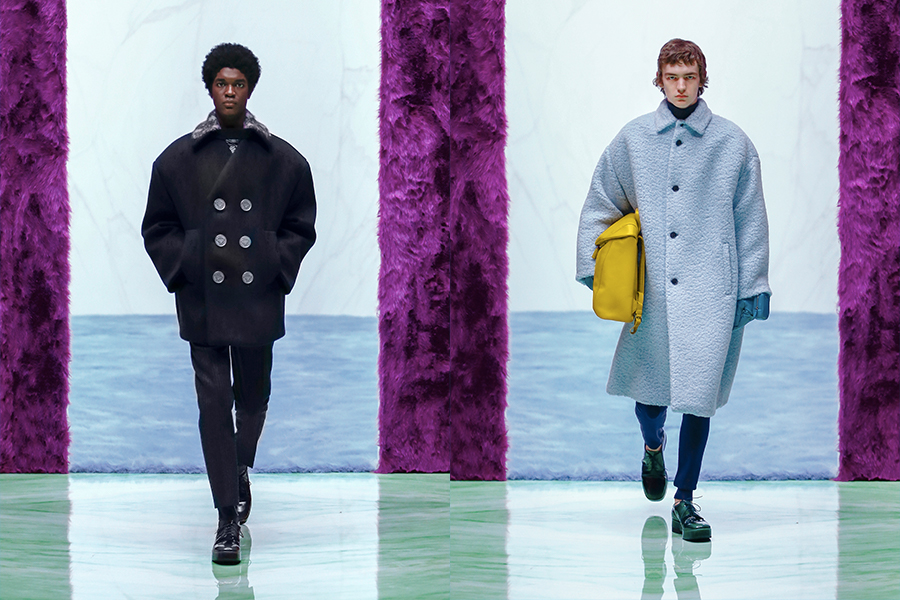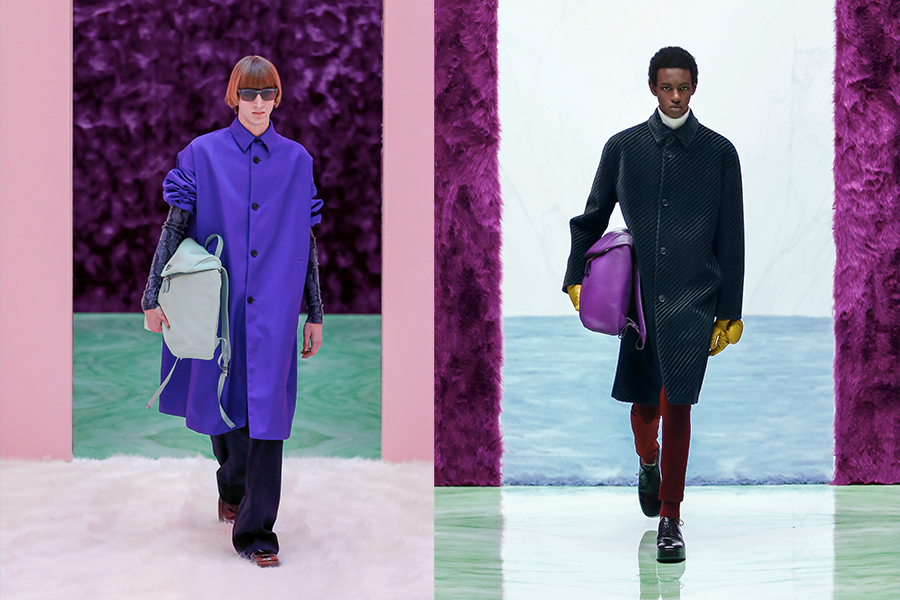 You'll also like:
Fendi's Dope Lunar New Year Collection Celebrates the Year of the Ox
Doraemon x Gucci Collaboration Celebrates 50 Years of the Famous Robot Cat