R.M. Williams Dog Collar Fits the Four-Legged Concrete Cowboy
R.M. Williams has been outfitting people for the Outback since 1932. Over the course of nine decades, R.M. Williams has gained a reputation for creating some of the best footwear on the market. Their one-piece-leather boots may have started the business, but it was Williams' philosophy that set it apart: "If you make something good, people will make a track to your door. We made simple things that people wanted and kept them simple." But it's not just people that R.M. Williams has been making simple things for, they also have offerings for man's best friend, such as the Drover Dog Collar.
You'll also like:
R.M. Williams Gardener Commando Boots are Built to Last
R.M. Williams Goes Back to the Archives for Autumn Winter 2021 Collection
RM Williams is Officially Australian-Owned Again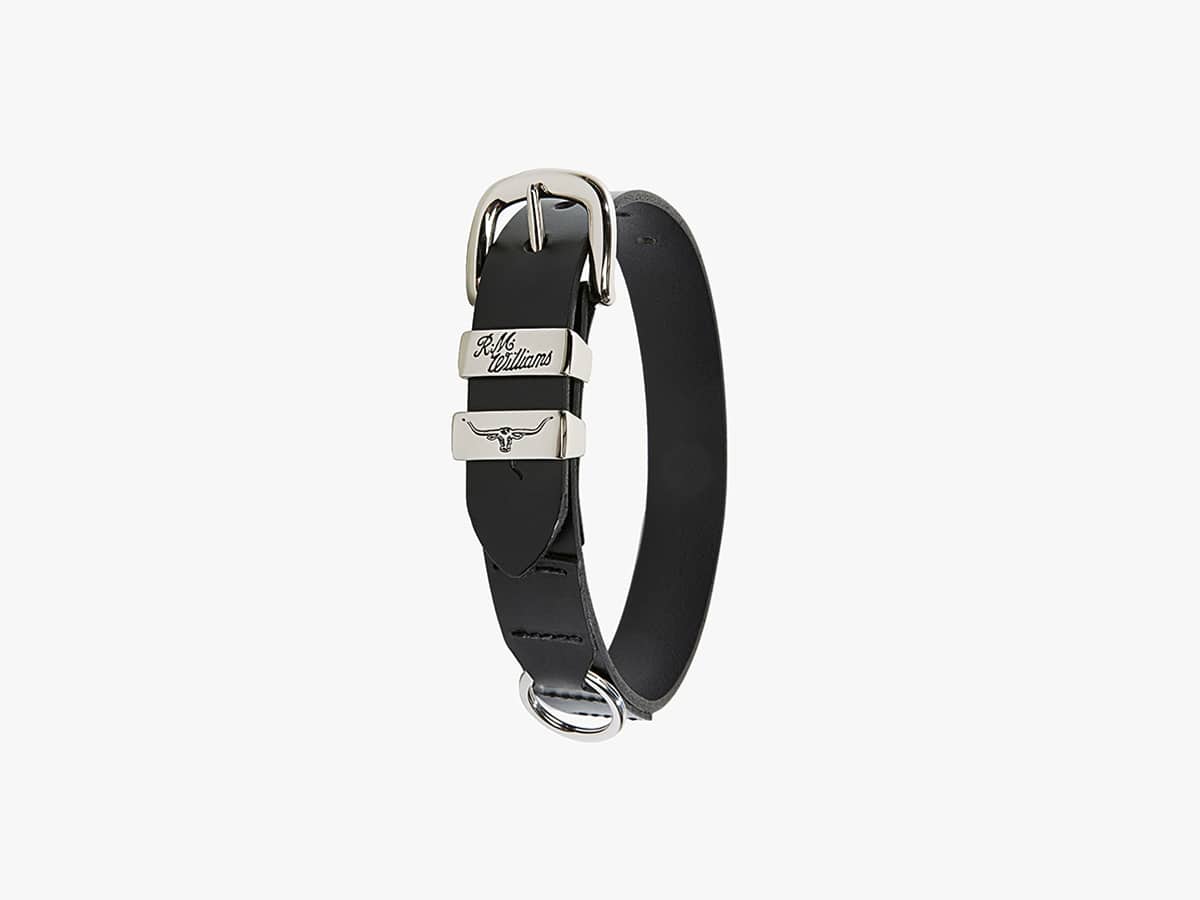 If you're thinking of covering your feet with R.M. Williams boots for your next excursion—whether to the Outback or not—you won't go wrong. And while you're at it, you can pick up the "perfect fashionable gift for the special furry friends in your life." The R.M. Williams Drover Dog Collar is 1 ¼ inch wide and measures 54cm in length, making it perfect for medium to large dogs. It is made of 100 percent premium leather and features a classic three piece logo buckle. It also has a leash attachment, which would go perfectly with the R.M. Williams Dog Leash if you had the foresight to purchase one before they sold out. The leather will naturally patina over time, developing a character all its own. The collar is offered at $89 AUD.
Relying on a proven history of creating quality products that you can trust is a wise decision. When it comes to boots made to tackle the roughest terrain, that means R.M. Williams. That same logic applies to taking care of your best four-legged friend. Get the collar that will last through all your adventures together—the R.M. Williams Drover Dog Collar.
You'll also like:
R.M. Williams Gardener Commando Boots are Built to Last
R.M. Williams Goes Back to the Archives for Autumn Winter 2021 Collection
RM Williams is Officially Australian-Owned Again2