31 Best Watch Boutique, Independent and Microbrands
A veritable alternative to big names like TAG Heuer and Rolex, the best watch microbrands, boutique brands, and independent brands play into a variety of modern trends. Capitalising on the powers of the Internet, a number of these brands maintain direct lines with their customer base, cutting down on overhead in the process. Some of them come from a solitary workshop, while others represent modest boutique operations, but regardless of size, there is no doubt they produce some of the best watches on the market.
Even though the exact concept of a watch microbrand has shifted over recent years, there remains a pervasive spirit of independence along with growing customer demand. The result is a boom of sorts, which in turn has seen the emergence of boutique Swiss watch brands, independent luxury brands, microbrand diver's watches, and so much more. It all makes for exciting stuff, presuming you have the patience to wade through a legion of brands you've never heard of before. Or maybe you have heard of them, you savvy watch fiend.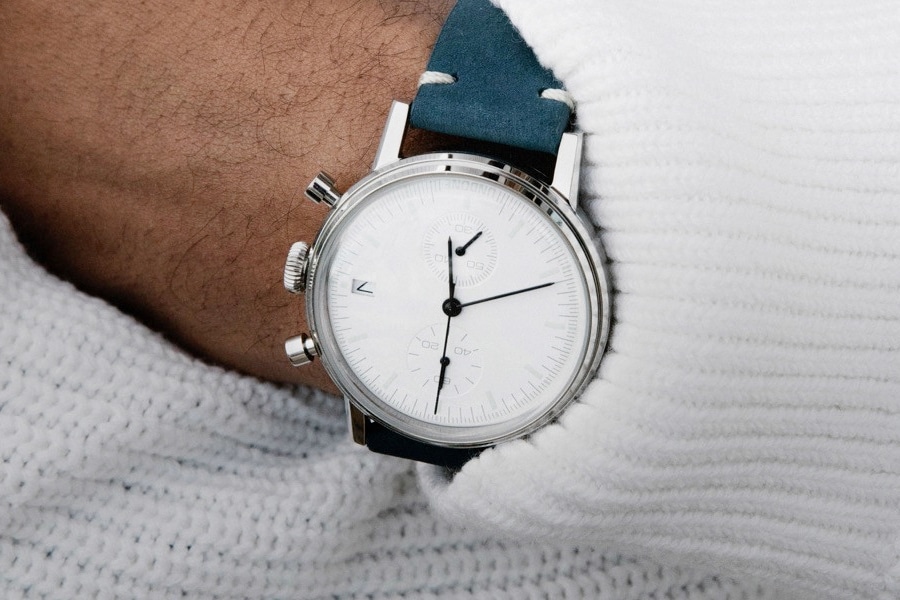 Anyhow, the independent watch industry is more or less like any other, in that it breaks down between the high-end and the affordable. That said, the majority of modern watch microbrands stick to the affordable end of the spectrum, even when putting out heritage models or innovative timepieces. After all, what good is undermining the mainstream players if you can't beat their prices? Add to that some unique designs and occasionally radical mechanics, and it's no wonder that the top watch microbrands continue to lure in collectors and enthusiasts alike. Here are 30 of the best.
Affordable Watch Microbrands
What makes for an affordable microbrand watch, you might wonder? The answer can vary from one person to the next, being that affordability is in and of itself a relative concept. Hence, our list of affordable watch microbrands is purposefully broad in scope. From some of the following independent names, you'll find microbrand watches from under $300 all the way up to about $2k. Determine your personal budget and proceed accordingly.
1. Pelton
Deni Mesanovic founded Pelton with a simple goal in mind: to sell quality watches that were completely manufactured in America. Sticking to his guns, Mesanovic brought his vision to life in 2016. Nowadays, this popular microbrand is best-known for its two flagship collections: The Perseus and The Sector. Each watch is built to order and bursting with quality.
Founded: 2016
Founder: Deni Mesanovic
Country: USA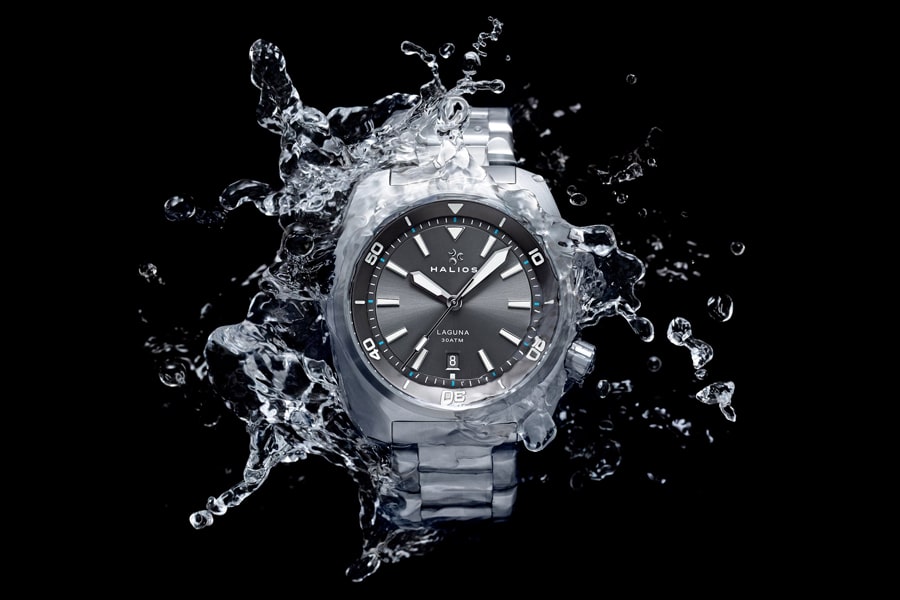 2. Halios
Seeking a premium microbrand diver's watch for under $1000? Halios Watches has just what you're looking for, presuming you can snag it in time. Born out of an online forum in 2009, the microbrand first targeted fellow hardcore enthusiasts who were fed up with corporate hyperbole. Numerous buyers have jumped on board in the time since. One glance at the Seaforth Bronze and you'll know why.
---
Featured Video from Man of Many
---
Founded: 2009
Founder: Jason Lim
Country: Canada
3. Monta
Hailing from Switzerland, Monta delivers all the quality and craftsmanship you would come to expect from its big-name counterparts. This acclaimed Swiss boutique watch brand is all kinds of classic, packing high calibre movements into glossy cases of 316L Stainless Steel. If you want to stick it to Rolex, this is one way to do it.
Founded: 2015
Founder: Michael DiMartini, Justin Kraudel, David Barnes
Country: USA
4. Farer
British design meets Swiss manufacturing at this top boutique watch brand, which names each of its models after a world-famous explorer or iconic vessel. Culling inspiration from horology's halcyon era, Farer interweaves colour and craftsmanship to perfection. Mechanical models like the GMT Automatic and Aqua Compressor retain an adventurous allure, while the Quartz Collection strikes a similar accord at a lesser price.
Founded: 2014
Founder: Ben Lewin, Jono Holt, Paul Sweetenham, Stuart Finlayson
Country: London, England, United Kingdom
5. Unimatic
Emanating with distinction, each Unimatic diver's watch delivers bold colour, a minimalist dial, and a robust body. Touting names like U2-CN or U1-MP, these military-style watches are big on personality and limited in supply. Expect water resistance to 300m, bright Super-LumiNova markers, silicone straps, thick domed crystal sapphire, and other durable features.
Founded: 2015
Founder: Giovanni Moro, Simone Nunziato
Country: Italy
6. Magrette
This top watch microbrand comes to us from Dion Wynyard McAsey, who developed a passion for horology as early as age seven. Later in life, McAsey broke out on his own to form Magrette, which blends New Zealand culture and old world tradition by way of some incredible watches. Also featured are signature hand-engravings, courtesy of artist Andrew Biggs.
Founded: 2007
Founder: Dion Wynyard McAsey
Country: New Zealand
Become Vengeance with The Dark Knight's Bell & Ross x Uncrate BR 03-92
7. Gorilla Watches
Ripped straight from the world of motorsport, Gorilla Watches crank up every conceivable metric. Featuring swirly dial apertures and track-inspired accents, these breakneck designs will get your blood flowing at first sight. From the Drift or Bandit to the Fastback Titanium Collection, this top microbrand is like adrenaline in watch form.
Founded: 2016
Founder: Octavio Garcia, Lukas Gopp
Country: Switzerland
8. Christopher Ward
Three friends were floating down the Thames River in 2004 when they had the wildest idea: let's start a watch company! Jump ahead 15 years and Christopher Ward is one of the best watch microbrands in the game. By marketing and distributing its products directly to the consumer, the brand is able to incorporate premium Swiss components without the premium mark-ups. Models like the C60 Trident Bronze Pro 600 Patinated and C65 Trident Automatic are the stuff of legend.
Founded: 2004
Founder: Mike France, Peter Ellis, Christopher Ward
Country: England
9. Raven
Releasing just a few choice models every year, this acclaimed watch microbrand invokes the spirit of travel and exploration. Plus, who would argue with Rolex-style designs at far less cost? No one, that's who. Speaking of things that no one would argue with, models like the Endeavour are water resistant to an impressive 500m. Daaaamn!
Founded: 2008
Founder: Steve Laughlin
Country: USA
10. Weiss
Before launching his namesake brand, Cameron Weiss trained with Audemars Piguet and Vacheron Constantin in the US and Switzerland. Needless to say, he and his team bring a considerable tier of expertise to the table, as they individually design and build mechanical watches in a Los Angeles workshop. The best independent watch brands don't get more artisanal than this.
Founded: 2013
Founder: Cameron Weiss
Country: USA
11. Baltic
Powered by a passion for traditional watchmaking, boutique brand Baltic pairs neo-vintage designs with mechanical movements. Each watch is assembled in France by a seasoned professional, and executed to perfection. The best part? Classic models like the HMS 001 come in at under US$400.
Founded: May 2017
Founder: Etienne Malec
Country: France
12. Mk II
Mk II launched in 2002 as the first company to offer customised services to major players like Luminox and Seiko. It eventually grew into its own quality microbrand, specialising in custom Japanese and Swiss-made tool watches. Bolstered by a philosophical commitment to expert design, the brand's bench-crafted and ready-to-wear models strike a brilliant balance between form and function.
Founded: 2002
Founder: Bill Yao
Country: USA
13. anOrdain
Glasgow's anOrdain is as fresh and independent as they come, offering just one model (dubbed Model 1) in a variety of colours. Oozing with a clean and minimalist vibe, the timepiece hosts a handmade enamel dial and comes powered by Swiss movement. We definitely see good things happening for this top watch microbrand.
Founded: 2015
Founder: Lewis Heath
Country: Scotland
14. Creux Automatiq
After honing his craft in the jewellery industry, designer Dane Rumble and his team created this Swiss boutique watch brand. Its inaugural model—the Ghost CA-1—was cast out of solid sterling silver and distinguished by a signature case design. Creux has been one of the world's hottest boutique watch brands ever since.
Founded: 2009
Founder: Dane Rumble
Country: Switzerland
15. BOLDR Supply Co
Based out of Singapore and Malaysia, BOLDR Supply Co makes watches that are tough, durable and stylish. The brand has crafted a collection that is suitable for both the boardroom and the outdoors, with BOLDR claiming its pieces are designed to be "worn, used and abused " every day. Our pick is the Venture Field Medic, a medic-friendly watch that packs all the toughness BOLDR is known for, with the additional ability to measure pulse rates and respiratory counts.
Founded: 2016
Founder: Leon Leong
Country: Singapore, Malaysia
16. Eone
MIT graduate Hyungsoo Kim founded this innovative microbrand as a solution to the problem blind people face when telling time. Eone's lone model goes by the name of The Bradley, and comes in a variety of colourways. Featured on the dial face are raised hour markers and two magnetised ball bearings that run in separate directions. Despite its tactile origins, the piece makes for a veritable eye-popper and one that mostly comes in at under US$300.
Founded: 2011
Founder: Hyungsoo Kim, Tim Fleschner
Country: USA
17. Zelos
Pairing cutting-edge materials with classic designs, the high-performance watches from Zelos punch well above their price tag. Top-selling models like the 'Horizons' GMT and the Swordfish 300m Diver deliver major value by way of copious functionality and impeccable aesthetic. This is independent watchmaking done right.
Founded: 2014
Founder: Elshan Tang
Country: Singapore
18. Oak & Oscar
Representing the best of the boutique watch industry, Oak & Oscar continues to garner a loyal following and heaps of acclaim. To understand why, look no further than models like the Humboldt, which juxtaposes ruggedness and elegance to superb effect. It's joined by a modest selection of certifiable stunners, all of which oblige you to experience the world outside your door.
Founded: 2015
Founder: Chase Fancher
Country: USA
19. Undone
Quality and customisation reign supreme at Undone Watches, who can count us among its legion of fans. Choose between a healthy variety of core models before adding the personal touch in just about every department. Throw in some unbeatable prices and you'll be saving money in style. And don't forget: this independent watch brand does virtually everything in-house.
Founded: 2014
Founder: Michael Young
Country: Hong Kong
20. Nodus
Specialising in sport and utility-focused watches, Nodus hails from Los Angeles and puts its own signature twist on classic designs. Built to last and dressed to impress, these watches keep things streamlined in the best of ways. Strap up and go.
Founded: May 2016
Founder: Wesley Kwok, Cullen Chen
Country: USA
21. Autodromo
The golden age of motoring lives on by way of this stellar boutique watch brand, which brings the past into the present with impeccable panache. One look at collections like the Ford GT Endurance or the Monoposto Automatic Chronograph and you'll be transported back to some of history's most iconic races. The thrill is palpable, to say the least.
Founder: Bradley Price
Country: USA
High-End Independent Watch Brands
If you thought some of those affordable microbrand watches were cool, wait until you see what the high-end providers have in store. Should you be the type of guy who likes to stroll in wearing one-of-a-kind merchandise, these top luxury microbrands are right up your alley. Many have been around for ages, but don't take that to mean they've lost their independent spirit or innovative thirst. Exclusive!
1. Christophe Claret
Independent Swiss watchmaker Christophe Claret upends expectations one brilliant model at a time. Straddling a full range of styles, his unique and meticulous designs are second to none. If you can afford one, get one.
Founded: 2009
Founder: Christophe Claret
Country: Switzerland
2. H. Moser and Cie
Heritage is the operative word at H. Moser and Cie, which has a history going all the way back to 1805. Family owned and operated, this luxury brand never fails to deliver a slew of horological stunners. Peer through dial apertures or transparent casebacks to see in-house movements and tourbillon mechanisms doing their wonderful thing. If you're not a millionaire, these watches will make you wish you were.
Founded: 1828
Founder: Heinrich Moser
Country: Switzerland
3. Nomos Glashütte
The Saxon town of Glashütte is home to some of the country's best watch brands, including this one. Founded just after the fall of the Berlin Wall, it deftly bridges the gap between tradition and innovation. Expect award-winning timepieces that are clean by design and resoundingly precise.
Founded: 1990
Founder: Roland Schwertner
Country: Germany
4. Parmigiani Fleurier
Swiss luxury brand Parmigiani Fleurier comes straight out of your wildest driving watch fantasies. This is the house that brought us the famous Bugatti 370, which is as radical today as it was upon its debut over a decade ago. Recent models like the Bugatti Aerolithe and Bugatti 390 duly continue the trend.
Founded: 1996
Founder: Michel Parmigiani
Country: Switzerland
5. Carl F. Bucherer
The name is Carl F. Bucherer and the game is luxury mechanical watches, executed with the utmost attention to detail. Since 1888, this Swiss brand has demonstrated masterful control over design and engineering alike. If you feel like you're viewing watch porn, you're not alone.
Founded: 1888
Founder: Carl F. Bucherer
Country: Switzerland
Check it out
6. Greubel Forsey
Based in La Chaux-de-Fonds, Switzerland, this independent watchmaker has been churning out horological masterpieces since 2004. As if flaunting its expertise, the brand will sometimes pack up to four tourbillon into a single model. Will the privilege of owning one of these bad boys cost you? You bet it will.
Founded: 2004
Founder: Robert Greubel, Stephen Forsey
Country: Switzerland
7. De Bethune
Winner of the "Aiguille d'Or" (aka Golden Hand) in 2011, De Bethune commonly infuses classical designs with modern mechanics. Models like the Maestri Art I are veritable works of art. Heck, everything this independent brand does is a work of art.
Founded: 2002
Founder: David Zanetta, Denis Flageollet
Country: Switzerland
8. F.P. Journe
Take your favourite design concept and up the ante in terms of material and movement and you might end up with something from F.P. Journe. For over 30 years, the brand has delivered quintessential examples of modern Haute Horlogerie, with a whopping three "Aiguille d'Or" grand prizes to show for it. Immerse yourself accordingly.
Founded: 1999
Founder: François-Paul Journe
Country: Switzerland
9. Lang & Heyne
Marco Lang and Mirko Heyne founded their independent watch brand in 2001, though it's been Lang running the show for the past 17 years. Nevertheless, the spirit of the two founders lives on in the form of multiple models. Scope the Champlevé and its brilliant enamel dial for a taste of what this high-end watch microbrand can do.
Founded: 2001
Founder: Mirko Heyne, Marco Lang
Country: Germany
Check it out
10. Armin Strom
Swiss watchmaker Armin Strom was crafting hand-skeletonised watches for the world's foremost providers all the way back in the 1980s. With his namesake brand, the legend continues in top-shelf fashion. Configure your own timepiece or leave it in their hands. Either way, you're walking out with a winner.
Founded: 1967
Founder: Armin Strom
Country: Switzerland
General FAQ
What are the best Australian independent watch brands?
The most notable Australian independent watch brands are Melbourne Watch Company, Bausele, Bunda and ADINA.
What are the best high-end independent watch brands?
The most popular high-end independent watch brands are Christophe Claret, Nomos, H. Moser and Cie, and Parmigiani Fleurier.
What are some cheap independent watch brands?
Pelton, Halios, Monta and Farer are all great independent watch brands that are also affordable.
You might also like:
50 Best Watches Under $500
100 Best Watches Under $1,000
21 Best Watch Blogs
---
Featured Video from Man of Many