NOVE's New Rocketeer Watch Collection Reaps Magic Out of Minimalism
Get 30% off until 30 September with Man of Many's Code: M30 
A boutique maker of Swiss-made watches, NOVE's signature timepieces are recognisable at first sight. At the heart of each model is a minimalist dial face of immediate distinction and philosophical dimension. Devoid of a second hand and impeccably clean, the layout manages to slow down the essence of time while reinforcing a sense of purity. In turn, you as the wearer can likewise take proverbial breathers in this fast-paced world, all while rocking stylish wristwear. That's why the brand describes itself as the "world's first watchmakers who care less about telling time, because living in time is more meaningful." Already quite affordable, these watches are 30% off when you use the discount code M30 from now until 30 September.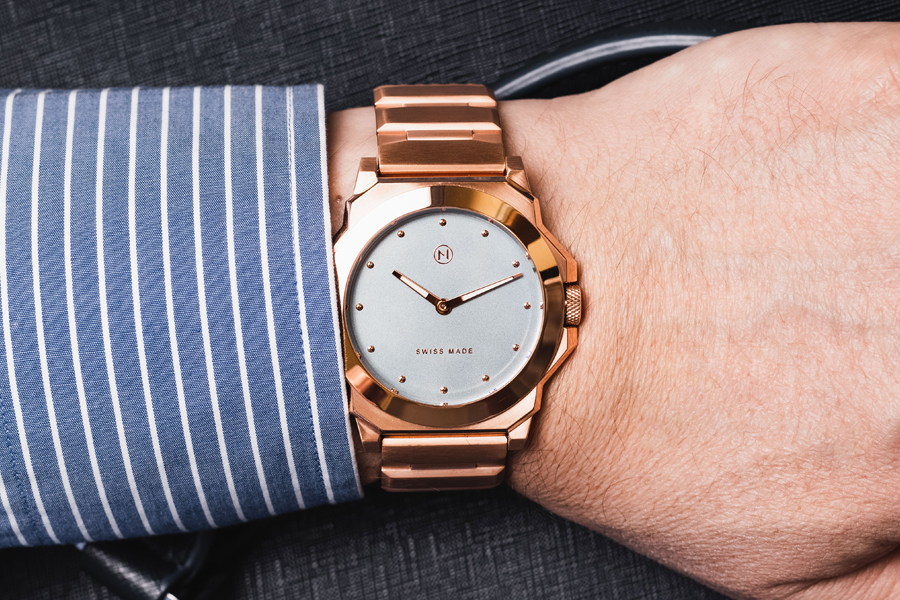 NOVE's iconic design language continues with its latest collection: Rocketeer. As the name might suggest, each watch was created for all the true dreamers out there, who look to space not just as a source of amazement but as a new frontier. If you can imagine yourself bouncing across the moon or floating in a zero-gravity chamber, then the Rocketeer is for you. Stargazing aside, pretty much any modern man can reap benefit from this slim and versatile timepiece. Each model is Swiss-made, reasonably priced, and currently available at 30% off (when you use the code M30 until 30 September).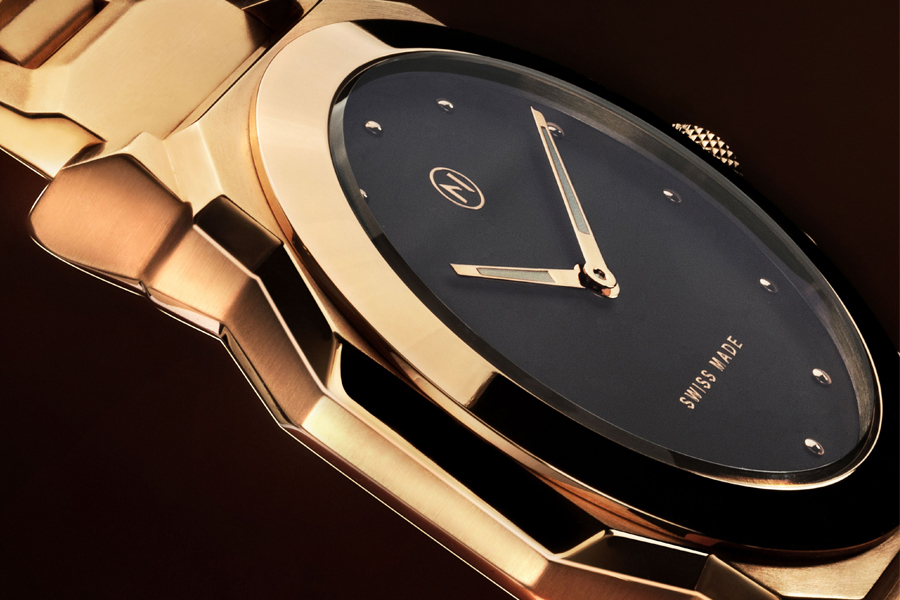 Just like a real-life rocketeer, NOVE's latest collection is brilliantly agile and consistently focussed. Speaking of agility, each model comes with a set of 3 interchangeable straps (genuine leather, ergonomic silicon, and steel bracelet), which can be swapped out in less than 30 seconds. Combine that with the clean dial layout and slim but sturdy case and you have yourself a single watch for every occasion. Super-LumiNova on the hands drives home the versatile vibe, allowing both the watch and its wearer to stand out during the day and night alike.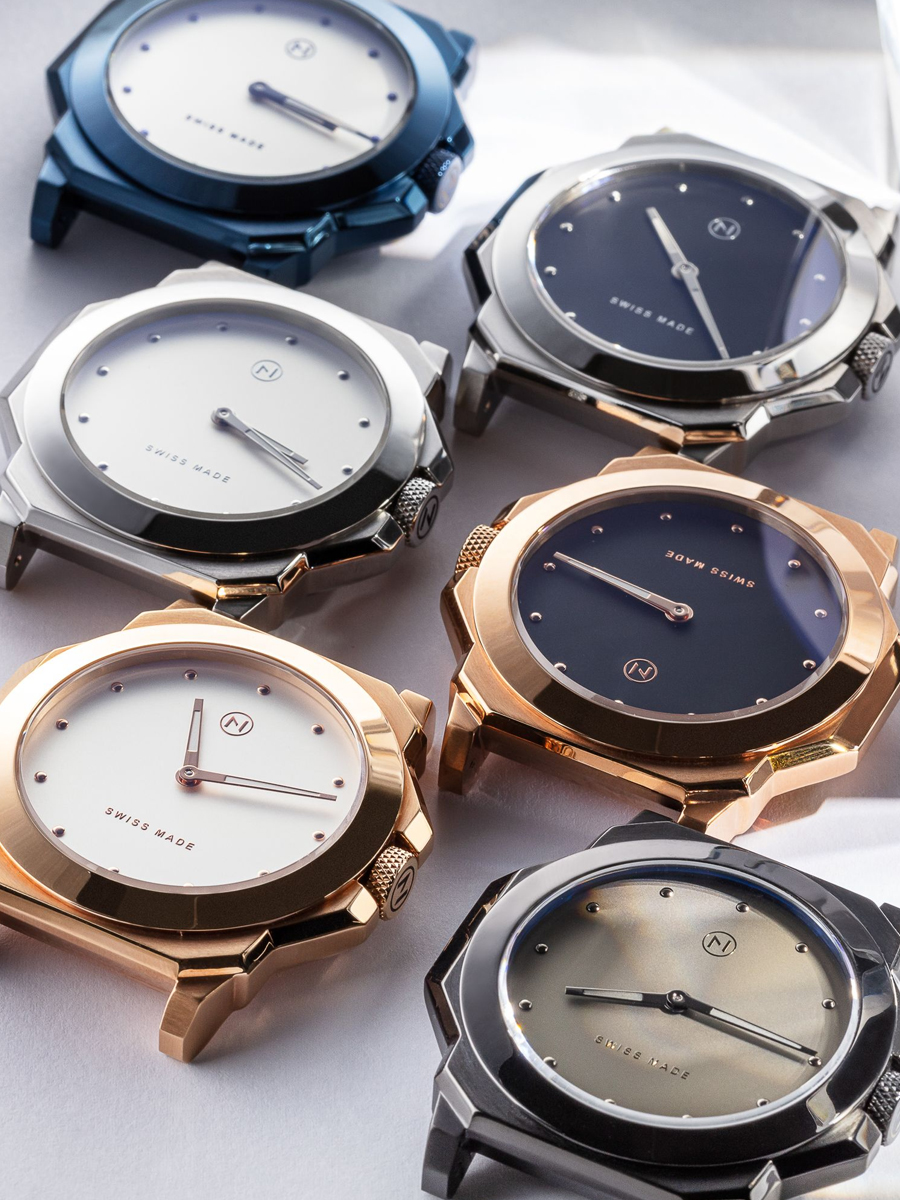 Despite the incredible price, NOVE's Rocketeer is simply bursting with quality. Its 316L stainless steel case is hand-polished to generate an angular finish, thereby highlighting its own geometric contours. While slim by design, the case still measures in at just under 46mm in diameter and thus retains a masculine edge. Powering the watch is trusty Swiss Ronda 1026 movement with 4 jewels, all of it covered in sapphire crystal. The brand might say that timekeeping isn't the point, but clearly they still value things like accuracy, consistency, and fortitude.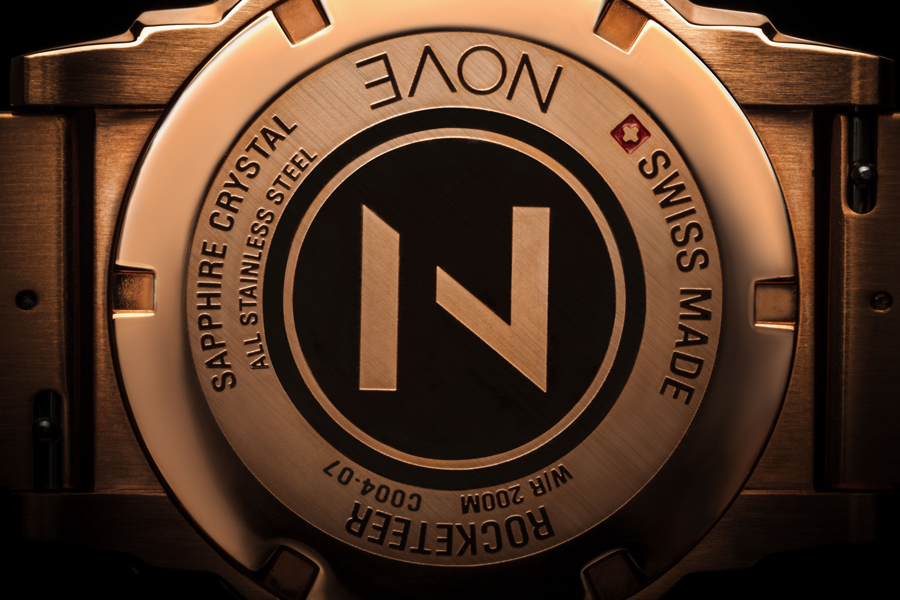 Ultimately, the Rocketeer captures the true spirit of modern adventure and we mean that in the broadest sense. Water-resistant to 200m, this watch is as ready for the outdoors as it is for the next dressy affair. Swap between interchangeable straps as you venture from one locale to the next, changing outfits along the way but keeping your wristwear intact. The minimalist dial face is likewise adaptive and subtly symbolic. No matter what the lifestyle or occasion, you're rolling in style.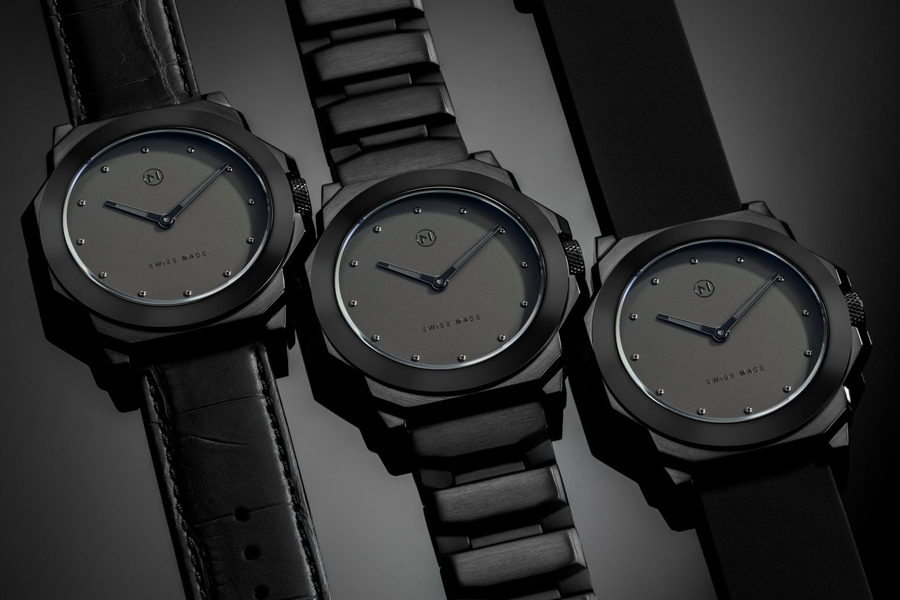 The Rocketeer Collection offers a variety of different finishes. Unifying the range is NOVE's unmistakable aesthetic and their unbeatable price points. Meanwhile, everything is made in Switzerland, home to the world's finest watchmakers and brands. Prepare to look resoundingly sleek with a Rocketeer around your wrist as it's a graceful and sophisticated stunner. And don't forget to use the code M30 for an extra 30% off from now until 30 September.
Get 30% off until 30 September with Man of Many's Code: M30