The Wind Up – Watch News #111
Welcome to the next instalment of The Wind Up, our regular series focusing on all of the week's new watch releases. In this week's round-up, we have new watches from the likes of IWC, Harry Winston, Junghans and G-SHOCK. So, as always gents, sit back, switch off and enjoy!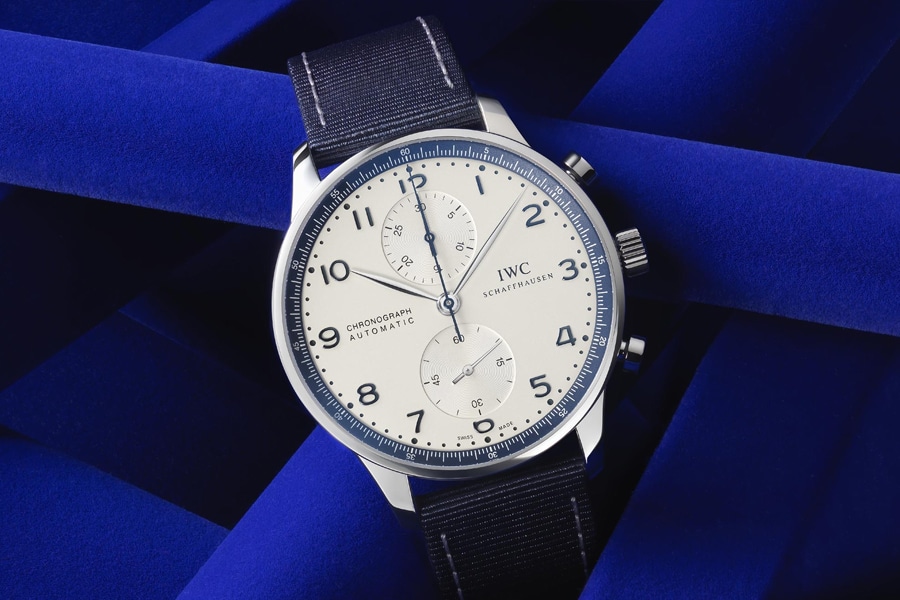 IWC Portugieser Chronograph Bucherer Blue
Bucherer and blue. The two go together like wine and cheese. Like beer and footy. Like tomato sauce and a meat pie. Like Bunnings and sausage sizzles. Like… Well, you get the point. IWC has introduced a limited edition Portugieser variant based on the iconic reference IW371446. Blue hour numerals and indices, as well as a blue flange rimming the opaque dial are really the only changes to differentiate this particular Portugieser Chronograph from the rest of the collection. That and the inscribed close caseback. Limited to 365 pieces and priced at 7,900CHF.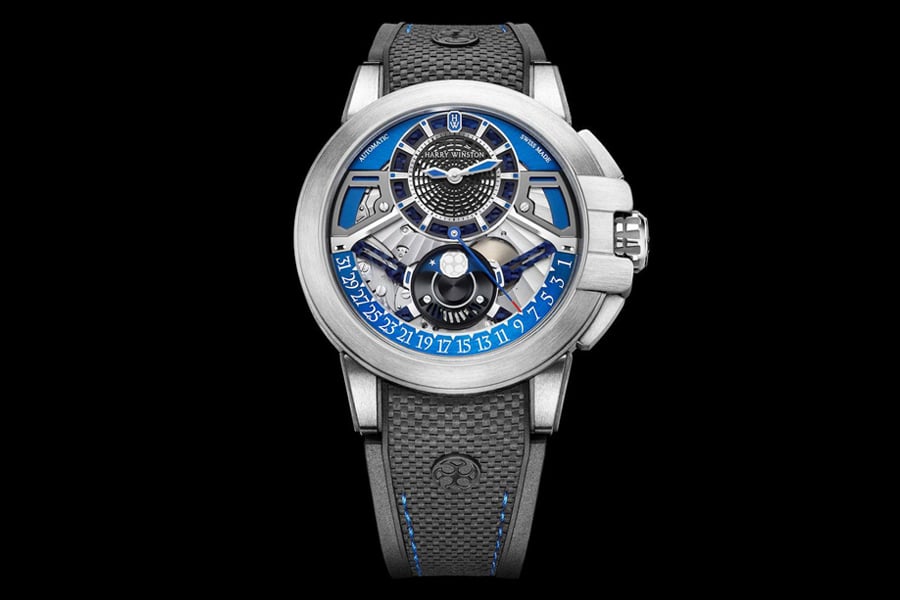 Harry Winston Project Z13
There is always a plethora of watches to choose from when picking pieces to feature on The Wind Up. But, whenever a new piece from Harry Winston pops up, I find it imperative to include whatever madness it has released. This time it is the Project Z13. Made in Zalium and featuring an in-house calibre that is somewhat visible through the dial, the Project Z13 is an almost restrained version of the insanity we're used to seeing from Harry Winston. But that is not necessarily a bad thing, and in the case of the Project Z13's appeal, I think it works in its favour.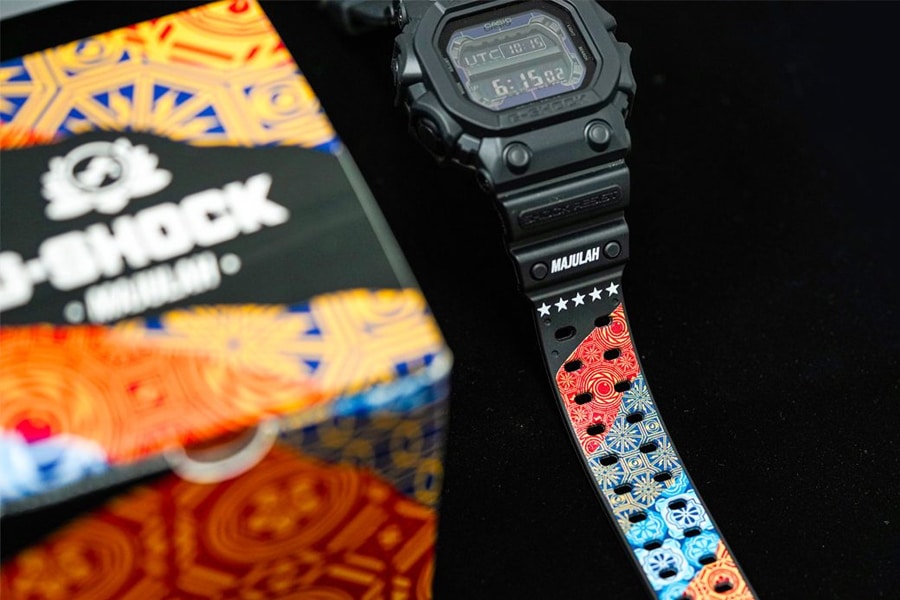 G-SHOCK x SKL0
Synonymous with durability, of modernity and of incredible versatility, the G-SHOCK has become a contemporary icon. G-SHOCK has teamed up with Sam Lo, a Singaporean visual artist to celebrate Singapore's 54th year of independence, releasing the limited edition G-SHOCK x SKL0. Based on the GX-56BB model, the G-SHOCK x SKL0 embodies the DNA of your typical G-SHOCK. Industrial, low-key and strictly business. However, the G-SHOCK x SKL0 features a vibrantly coloured strap inspired by Singapore's diverse multicultural environment.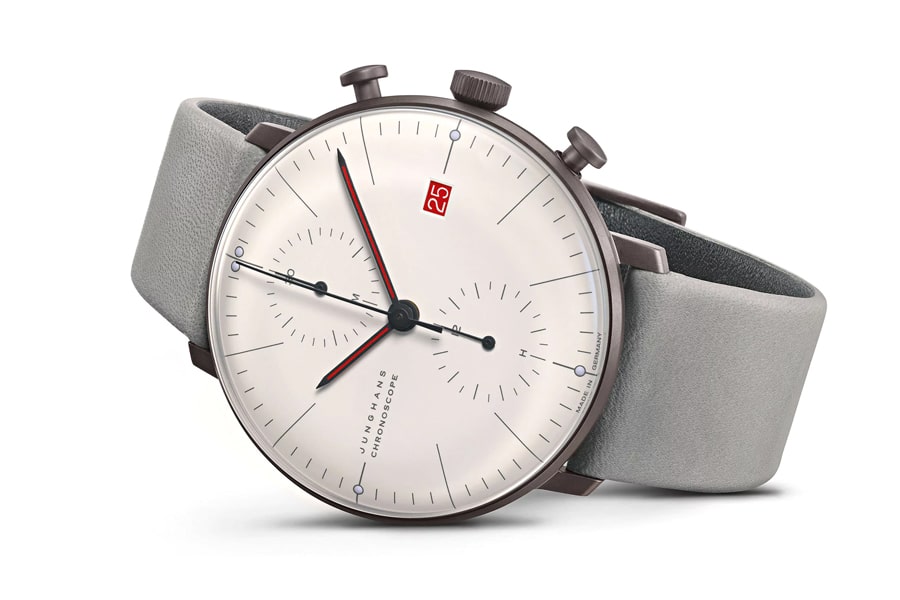 Junghans Max Bill Chronoscope 100 Jahre Bauhaus
Minimalism meets Bauhaus design with the new Max Bill Chronoscope 100 Jahre Bauhaus from Junghans. Featuring a stainless-steel case with anthracite matte PVD coating and an expansive white matte dial, the Max Bill Chronoscope 100 Jahre Bauhaus has a simple look that is accentuated by the red SuperLumiNova hands and the red background of the date window. The painted indexes look a bit cheap, but otherwise the Max Bill Chronoscope 100 Jahre Bauhaus does have a fairly sophisticated and restrained luxurious look to it.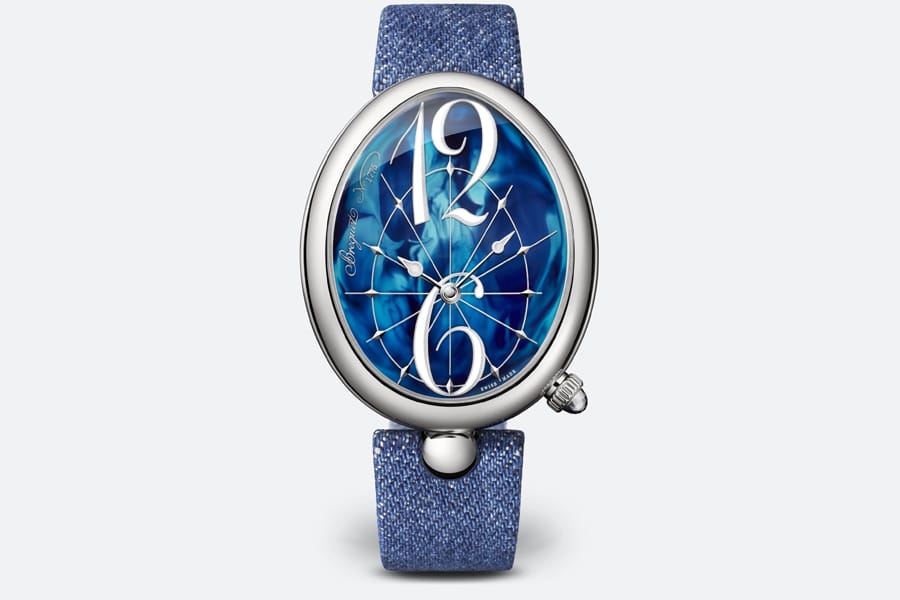 Breguet Reine de Naples 8967
Breguet released two near female watches, but the one we're focusing on is the beautiful Reine de Naples 8967. With its white gold ovoid case and blue lacqured dial, the Reine de Naples 8967 is absolutely stunning. Coupled with its petite proportions, innate detailing and subtle finishes, the Reine de Naples 8967 does well to do a lot with a little. A fashion watch the Reine de Naples 8967 is, but Breguet has outdone themselves by incorporating an automatic movement that is finely finished. As delicate as the Reine de Naples 8967 is, it still has enough presence to hold its own amongst other feminine watches, and serves the idea that there is plenty of female-oriented watches around.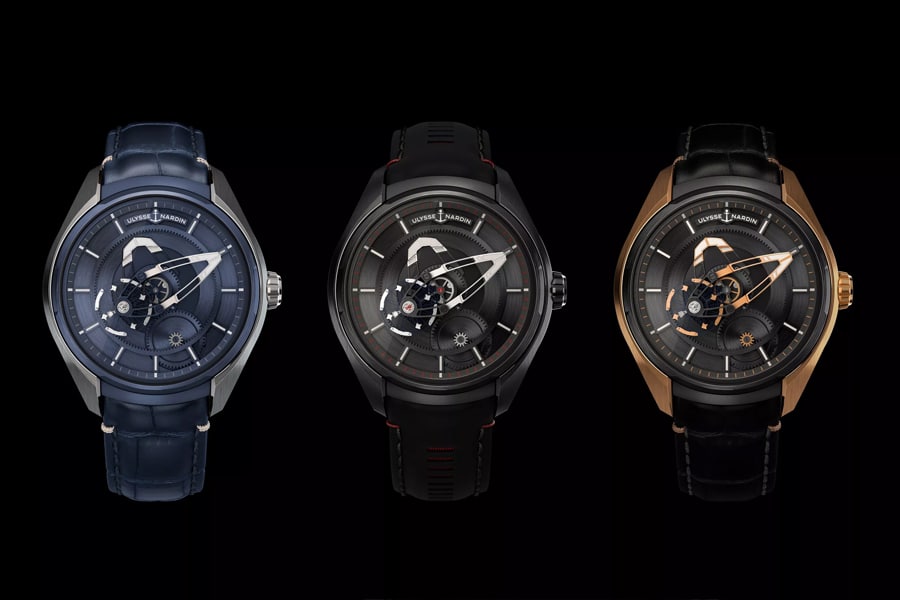 Ulysse Nardin X Collections Launch in Australia
For our Australian readership, boy oh boy do we have some good news for you. Avstev Group has just announced that Ulysse Nardin's X Collection (including the Freak X and Skeleton X) has arrived on our shores. What does that mean to you? Well, it means you now have unprecedented access to one of Ulysse Nardin's most forward-thinking, most inventive and most pioneering collections of watches. Neither subtle nor inconspicuous, the X Collections embody the modern approach that Ulysse Nardin seems to have employed as of late. Exciting stuff. Can't wait to see them all in the metal!
If you enjoyed The Wind Up and would like to continue reading about watches, you can head on over to my blog, Haulogerie, where I delve a bit deeper into the wonderful world of horology.