The Wind Up – Watch News #117
Another week is in the bag, and that means another round up of all the latest watches in The Wind Up. In this week's instalment, we'll be covering new pieces from the likes of Hublot, Rotary Watches, Arnold & Son and NOMOS Glashütte. So, as always gents, sit back and enjoy!
You'll also like:
The Wind Up – Watch News #116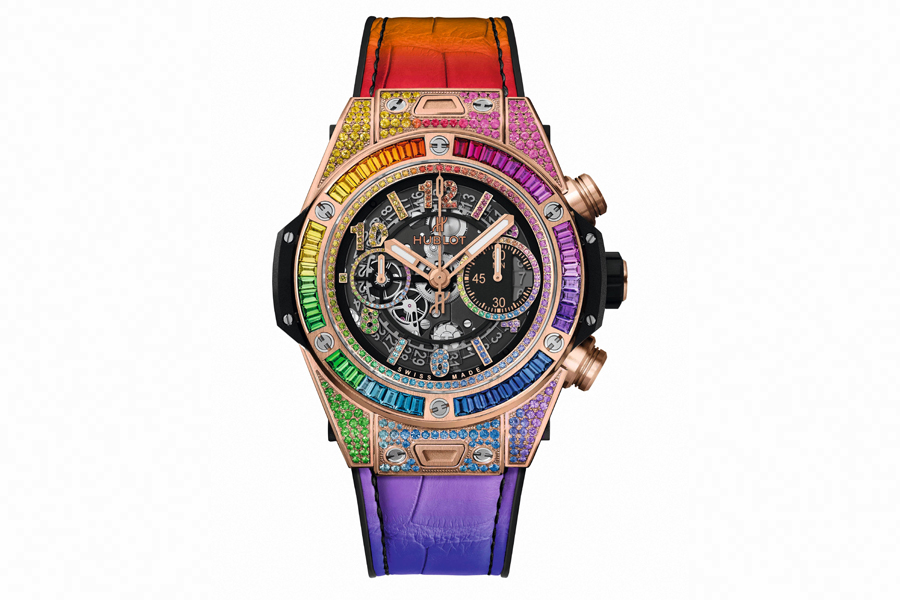 Hublot Introduces New Colours to its Big Bang Unico Collection
With the likes of bright red, fuchsia pink, ultraviolet, Klein blue, turquoise blue, chlorophyll green, lemon yellow and lively orange, Hublot has definitely made something for everyone in its latest endeavour to expand its super popular Big Bang Unico collection. Modern, versatile, wearable and most of all enjoyable, the Big Bang Unico is as revered as it is renowned. As though a paint brush was drawn across its surface, this colourfil rendition of the manufacture's most well known timepiece lends itself to the idea that watches can indeed be fun and all in all, not that serious.

Rotary Watches Heritage
To commemorate its birthday next year, Rotary Watches has dug deep into its archives to bring together a celebration of timeless design with its latest collection of limited edition pieces. Aptly named the Heritage collection, these watches embody what is, in essence a heritage piece. Timeless design, clean lines, no-nonsense dials and a restrained look all bring home the notion of a watch made for a purpose. Perhaps my favourite model, the cross-hair variant with the cream coloured dial and railroad chapter ring really captures the quintessential qualities that make the Heritage collection so appealing. Here's to when watchmaking is done right, right?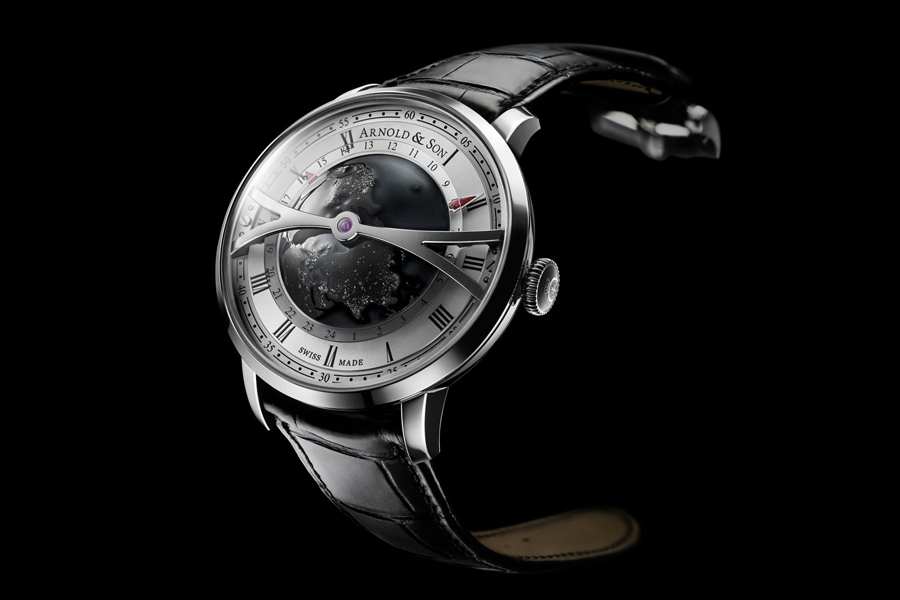 Arnold & Son Globetrotter Night
I make it no secret that I absolutely love Arnold & Son. The manufacture produces such exemplary timepieces time and time again that I struggle to imagine what next they will think of. And almost to answer that qualm came the Globetrotter Night, a deep, dark and almost ominous affair. Displaying the world times a top a night sky dotted with city lights, the Globetrotter Night is an interesting, almost exclusive take (correct me if I'm wrong) on the worldtime complication. Featuring a domed crystal separated by an equator-cutting bridge, the Globetrotter Night presents a unique way of looking at the time in multiple locations. While this particular model displays the Northern Hemisphere, you're also able to access a Southern Hemisphere version, too.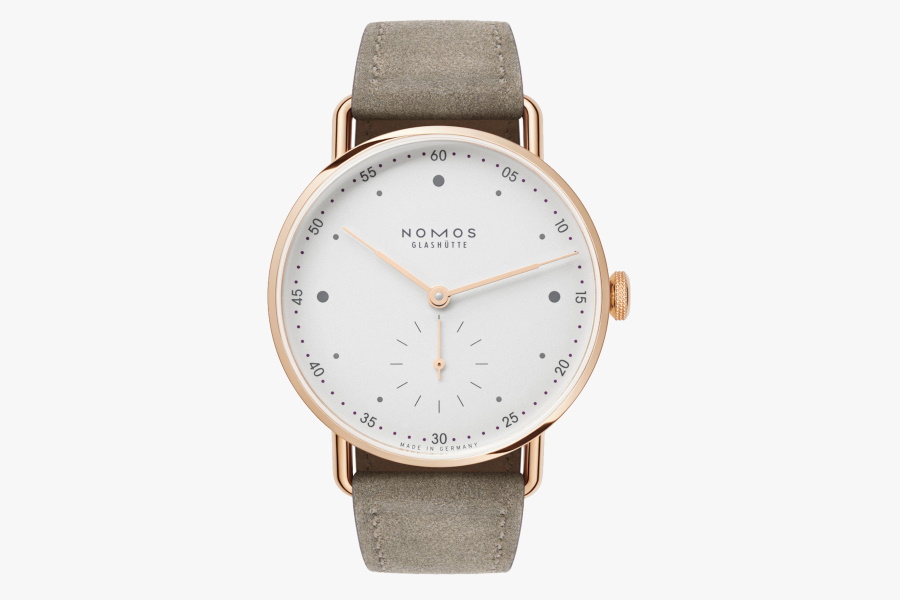 NOMOS Glashütte Metro in Rose Gold
Measuring just 33mm in diameter, this is the smallest Metro model to date. Encased in rose gold, the Metro does appear to be larger than its specifications. That's partly due to the clean and expansive dial, with ample real estate and little clutter. It features rose gold hands, grey hour markers and violet minute markers, along with a manually wound movement and beige velour leather strap. It's a beautiful, subtle and refined watch that continues on with the Metro's delicate styling: rounded case, slender lugs, tapered hands, small crown and slim bezel. Christmas is coming, fellas.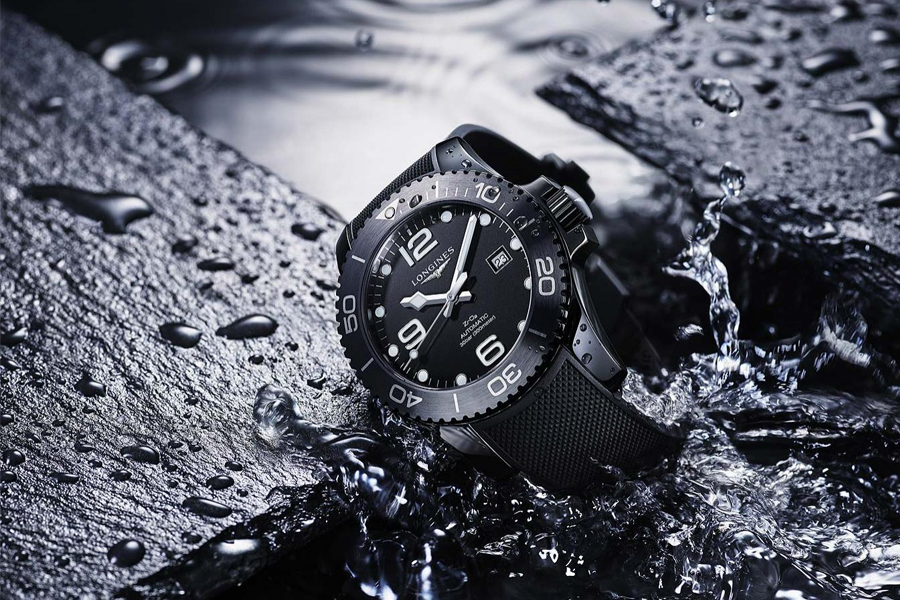 Longines HydroConquest Black Ceramic in GPHG 2019
Longines proudly announced that its HydroConquest Black Ceramic had been preselected in this year's Grand Prix d'Horlogerie de Genève in the Diver's watch category. Launched earlier this year, the HydroConquest Black Ceramic was pretty well received all round. It represented a modern take on what has been one of Longines' staples for many years. Its rugged and robust elevated what was one quite a conservative aesthetic into something that was a bit more brash, a bit more masculine and whole lot cooler. I commend Longines on this ballsy approach to beefing up the HydroConquest, and I congratulate the manufacture on its nomination.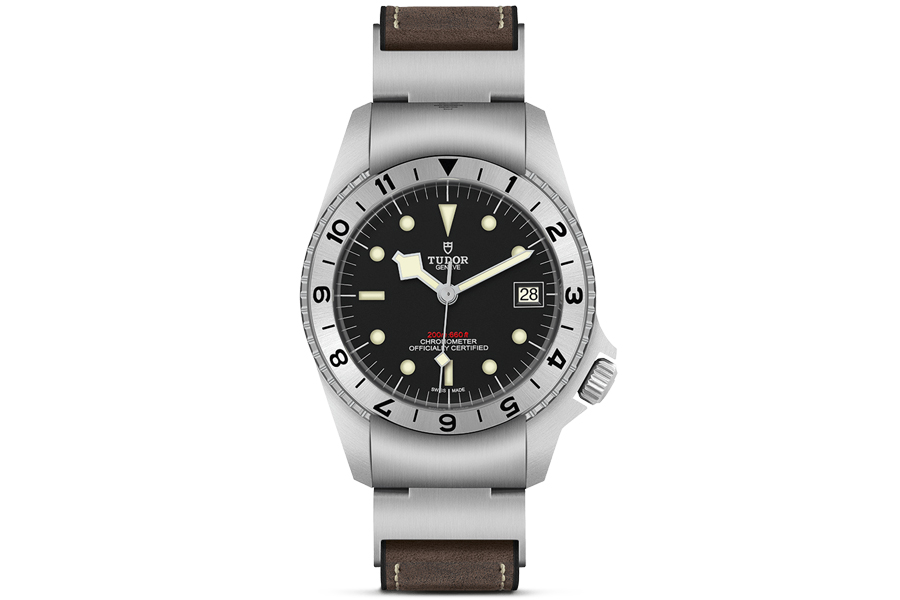 Tudor's Black Bay P01 in GPHG 2019
Tudor has had a big year, and chances are it's going to get even bigger with its Black Bay P01 being nominated in the Grand Prix d'Horlogerie de Genève Challenge category. Quite a polarising piece upon its release, the Black Bay P01 took a while to get a foot hold, but once it did people haven't been able to stop talking about it. Coming up on its commercial release, I have no doubt that the watch community at large will be scrambling about, trying their upmost to get their hands on the P01. Styled after a military diving watch icon, the Black Bay P01 combines purpose with design flair in a package that really draws your eyes and your attention. Congratulations to Tudor on its nomination. Fingers crossed the P01 gets the plaudits it deserves.
If you enjoyed The Wind Up and would like to continue reading about watches, you can head on over to my blog, Haulogerie, where I delve a bit deeper into the wonderful world of horology.
You'll also like:
The Wind Up – Watch News #116
The Wind Up – Watch News #115
The Wind Up – Watch News #114