The Wind Up – Watch News #136
Welcome back to another instalment of The Wind Up, our regular series looking at all of the newest watch releases of the past week. In this week's round up we have new pieces from the likes of Richard Mille, Urwerk and Hublot. So, as always gents, sit back and enjoy!
You may also like:
The Wind Up – Watch News #135
The Wind Up – Watch News #145
The Wind Up – Watch News #133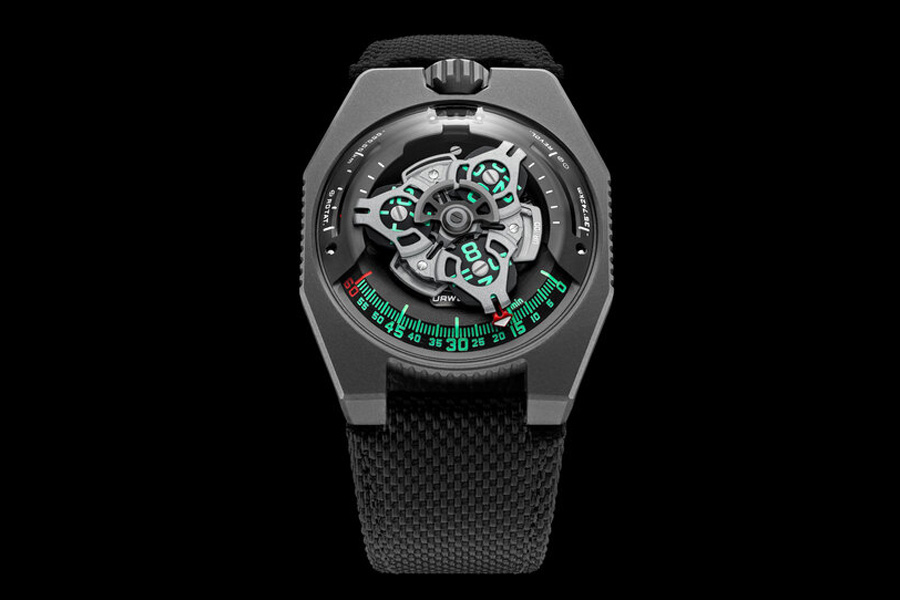 Urwerk UR-100 GunMetal
The brand's astronomical watch is now available in a striking matte grey case. As if the UR-100 needed more personality, the GunMetal version combines a certain ruggedness with a delightful and super contemporary approach to the art of time-telling. Lots of curves, sharp edges and modern lines gives the wearer the feel that this is no ordinary watch. The UR-100 is chock-full of research and development, with Urwerk claiming two years worth of R&D being pumped into the UR-100. And I don't doubt that at all.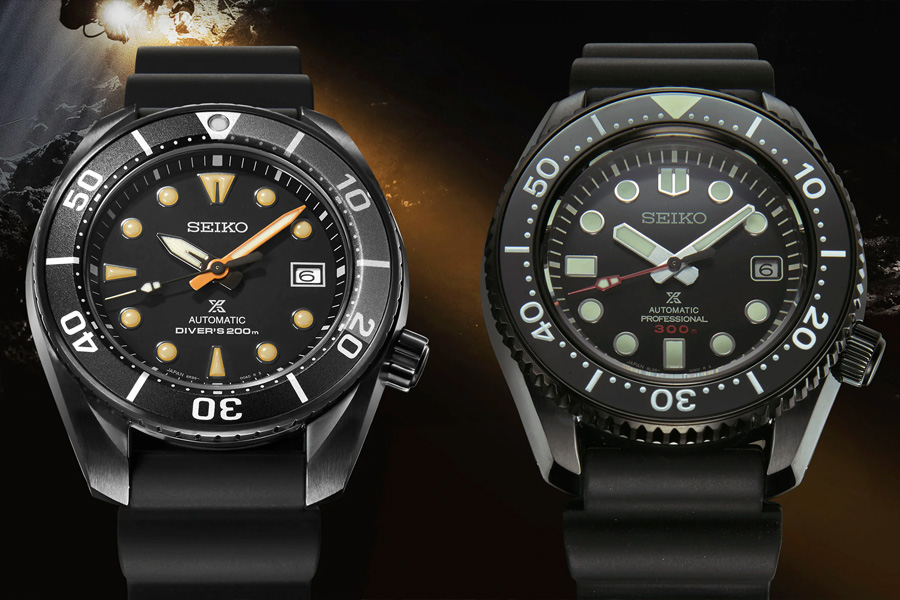 Seiko Prospex Black Series Limited Editions
Seiko has released two blacked-out versions of the Sumo and the Marinemaster 300. Both pieces feature a black on black theme, with both models being made in a limited run. There are dashes of colour on the dial to enhance legibility, but through and through these black pieces really hammer home the notion of darkness. I quite like the look of these beefed up Seikos which would look right at home on the wrist of a casual-outfit wearer.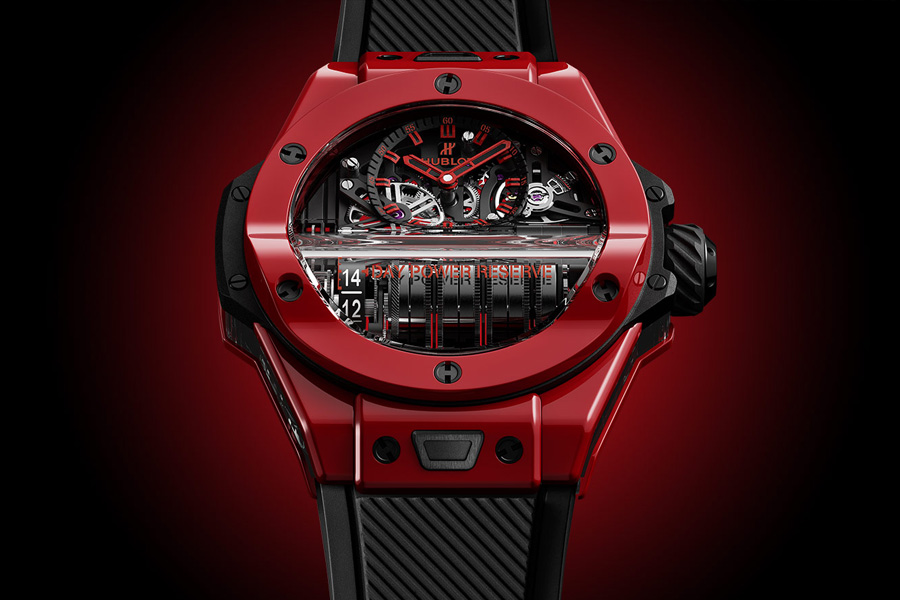 Hublot Big Bang MP-11 Red Magic
Featuring a 14-day movement from its 7 barrels, the Big Bang MP-11 Red Magic's striking and dramatic look is matched only by its incredible movement. Encased in 45mm by 14.40mm of polished red titanium, the Big Bang MP-11 Red Magic reminds me of the brutal Red Stormtroopers from 'Star Wars: TheRise of Skywalker'. Not a bad thing at all, but the Big Bang MP-11 Red Magic resonates beyond its aesthetic appeal, too.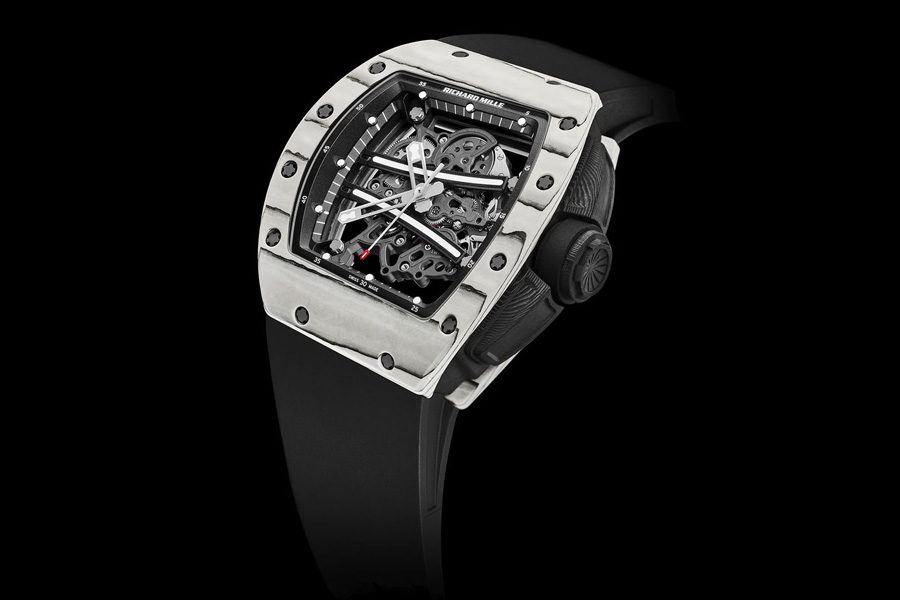 Richard Mille RM 61-01 Ultimate Edition Yohan Blake
The RM 61-01 Ultimate Edition Yohan Blake is the last model in the RM 61-01 series and features a case crafted in Carbon TPT and Quartz TPT. Limited to only 150 pieces, the RM 61-01 Ultimate Edition Yohan Blake is the younger sibling of the incredible RM 59-01 worn by Jamaican sprinter, Yohan Blake. With a case made of intertwined Carbon TPT and Quartz TPT, along with a heavily skeletonised movement that is an absolute treat to look at, the RM 61-01 Ultimate Edition Yohan Blake is a delightful piece more than befitting of being the finale to such a successful series of watches.
Ulysse Nardin x Blockchain Technology
Ulysse Nardin is the first watchmaker that can offer a secured warranty certificated anchored in the blockchain. This means that within its global digital database, Ulysse Nardin is now storing a digital signature of all of its timepieces' warranties throughout the Bitcoin blockchain. What does that mean for you? Well, it basically means the the warranty certificate on your watch is tamper-proof, removing the risk of losing, forgetting or any instance of falsification of your warranty card. It's great to see such a historic watchmaker taking such a modern step.
If you enjoyed The Wind Up and would like to continue reading about watches, you can head on over to my blog, Haulogerie, where I delve a bit deeper into the wonderful world of horology.
You may also like:
The Wind Up – Watch News #135
The Wind Up – Watch News #145
The Wind Up – Watch News #133