The Wind Up – Watch News #4
Welcome to our first regular Series on Man of Many: The Wind Up covering the latest watch news from around the globe to keep you in the know on all things horology.
SevenFriday V-Series V3/01
A brand that you either love or hate, SevenFriday have been making waves in the world of watchmaking over the past couple of years. Their newest addition to their V-Series line is surely going to add to that fire. It is a piece that is enduring to the steampunk movement while going against the grain and creating its own niche in the world of watch marketing and publicity. It represents originality and provides the wearer with enough machoism to compete with the more expensive steampunk-type pieces. The dial is busy and not dissimilar to a modern-day car's dashboard. The carbon effects, hour markers and hour hand colour differentiation helps to liven up the dial, while the day-night indicator is a cool little feature that keeps the piece interesting. From there, a small window at 6 o'clock shows the wearer the not-so-great but efficient enough Miyota 82S7 movement. The case is nicely finished, but at 49.7 mm wide its not going to be for everyone. A solid piece with a price tag that reflects its aesthetic design more so than any outstanding technical features. All show, very little go.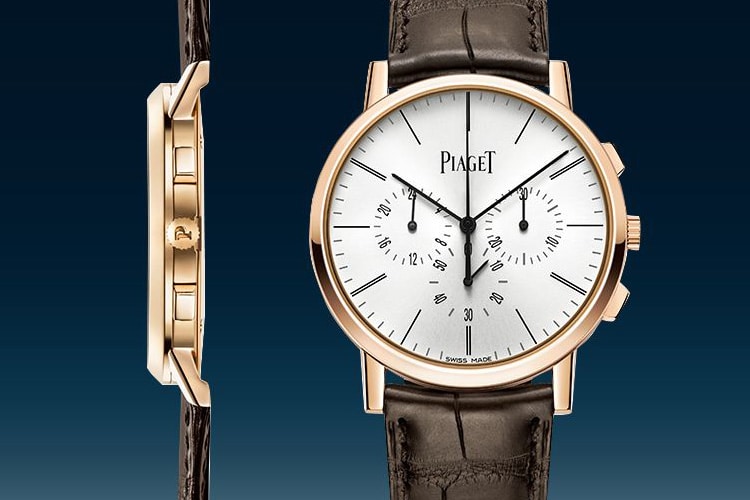 Piaget Altiplano Chronograph
Welcome to the world of Piaget. Of fine horlogerie. Of ultra-sleek, minimalistic timepieces. Of designs that reflect multifaceted complications hidden behind a veil of simplicity. Of innovation and the constant expansion of boundaries that were once unapparent and overlooked. Piaget presents their Altiplano Chronograph, the world's thinnest hand wound flyback chronograph with a GMT function. Let us begin with the dial, and let me tell you, it is superb. Clean and direct, the focus is on simple functionality. Thin hour markers, beautiful gunmetal grey hands and slim Arabic numerals on the sub-dials make this piece extremely pleasant to look at. Case finishing is standard Piaget, superb and refined. Oddly enough though, the sub-dial at 9 o'clock acts as the piece's GMT function, rather than an hour counter. Turn the piece around and you will be able to see the wonderfully thin calibre 883P manual wind movement. At a depth of just 4.65 mm, it is paper thin. Encompassed within the movement Piaget have managed to fit in a flyback chronograph with vertical clutch and column wheel, a GMT function and a power reserve of 50 hours. No easy feat. Movement finishing is excellent: circular Côtes de Genève, bevelled bridges, circular-grained mainplate and engraved mainplate with the Piaget coat-of-arms. Presented in both rose gold or white gold with diamond bezel, this is a piece true to Piaget through and through.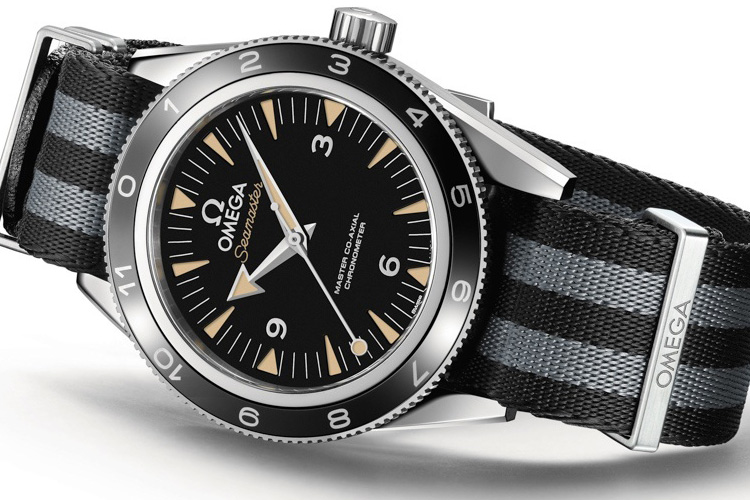 Omega Seamaster 300 Spectre Limited Edition
Omega and James Bond. James Bond and Omega. They go together like macaroni and cheese. Or bread and butter. Or Mario and Luigi. Either way, they just work. Omega's newest piece for the James Bond franchise is a remake of the classic Omega Seamaster 300 from the 1950s. The dial is simple and to the point. You have your traditional Omega Seamaster insignia with two-line title script near 6 o'clock letting us know that she isn't just a show pony. The hands fit the piece's persona, and the hour indices only work to enhance the dial's aesthetic. The natural looking patina on the hands and hour indices is a nice little vintage touch. The ceramic bi-directional bezel is finished in LiquidMetal, and the 41 mm case is made of stainless steel that has a shiny polished finish that offsets the matte dial delightfully. The NATO strap propels this piece's vintage-looking appeal, and I would much prefer it than the steel bracelet. Very pleasing to look at. The movement is Omega's automatic calibre 8400 with anti-magnetic features of up to 15,000 gauss and a power reserve of 60 hours coming from its two barrels. In keeping with James Bond's infamous agent number, Omega have only released 7,007 of these limited edition Seamasters, so you should act quick if you want to add it to your collection. A really cool piece by a company that deserves more recognition than it has been given recently.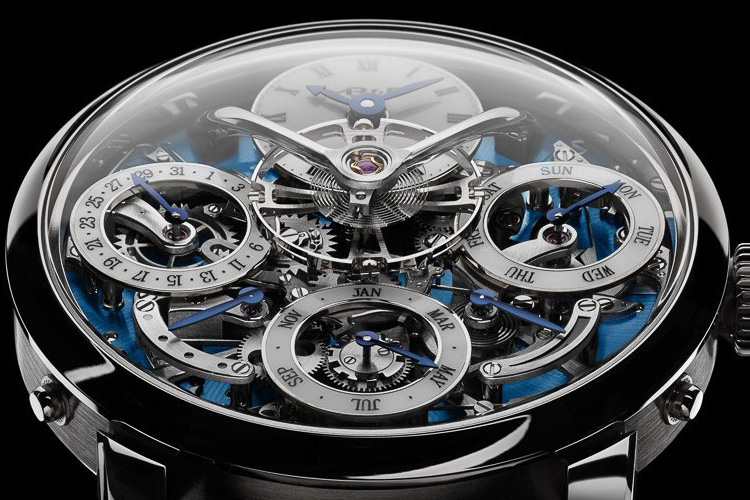 MB&F Legacy Machine Perpetual Calendar
Every so often a watchmaker releases a new piece that quite literally takes the horological world by storm. Now the storm is brewing, it hasn't fully hit. But let me tell you, it will. And when it does you best be prepared. Enter MB&F's newest creation: the Legacy Machine Perpetual Calendar. I have nothing but praise and admiration for this watch. I can sum this piece up in one word and not have to say anything else. It is mega. It is something that makes you want to stop, look and appreciate. If I were to ever see one on someone's wrist, I would have no hesitation in stopping them, buying them a coffee and talking about their watch. Its that awesome. The dial is less of a dial and more of a way of MB&F showing just how incredible their watch is. You can see the balance wheel and hairspring seemingly suspended in mid-air. The sub-dials placed at 12, 3, 6 and 9 o'clock are perfectly sized and give you all the information you will ever need. The finishing on the main bridge behind the skeletonised dial is superb, and if you buy the platinum version you get a fantastic blue main bridge that looks stunning. The depth of the piece is astounding, and that is expanded upon by the domed crystal. The movement is a work of art. It consists of 581 parts working at 2.5 Hz, giving the piece a power reserve of 72 hours. The aesthetics of the piece have clearly been designed around accommodating the movement, and that is something not far off an engineering triumph. Pricing is irrelevant, it costs what it costs and if you have to ask then know you (and me) won't be able to afford it. This thing just jumped to the top of my grail list.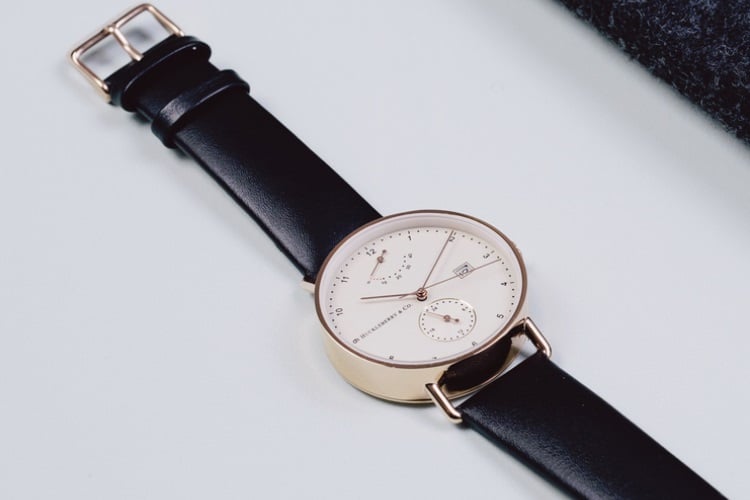 Huckleberry & Co. Archibald Automatic
At any one time, there are dozens of new watch brands that take to Kickstarter with the hopes of gaining enough funding to build their dream watch. And of those dozens, not many make the cut (unfortunately). They are mostly quartz watches that lack design innovation or product direction, and the companies behind those brands just seem to be void of watchmaking passion. Then Huckleberry and Co. came along with their introductory piece, the Archibald Automatic. Operating out of Melbourne here in Australia, they have designed a watch that will soon get a lot of attention, mark my words. This piece is going to be released on Kickstarter shortly, so consider this our kick start for you to get on board. Dial wise, it is very Bauhaus-inspired. Nice, clean, simple and timeless. Great balance between the thin hands, small hour marker numbers and well-sized date window. Absolutely love the inclusion of the power reserve indicator at 12 o'clock, and at 6 o'clock we have the 24-hour sub-dial. At 9 o'clock we have Huckleberry & Co.'s named printed in a really cool art-deco font that compliments the watch's design parameters and does not look at all out of place. A busy watch that has been simplified greatly, and I can appreciate that. Moving onto the case, and it is thick. At 11.5 mm deep and 40 mm wide, it carries a presence that some people may dislike, but I for one enjoy the profile of the piece, and I like knowing that it is still on my wrist. Lug and crown design compliment the overall aesthetic of the piece quite pleasantly. The movement they have chosen is the reliable but otherwise lesser known Miyota 9132 (it carries with it the power reserve indicator). The automatic movement gives the user about 40 hours of power reserve and a smooth sweep seconds hand beating at about 28, 800 bph. A wonderful piece that reflects modern day design without neglecting classic watchmaking artistry. Two versions will be offered once it hits Kickstarter, a steel version with a white dial, and a rose gold version with a golden champagne dial. Pricing for the early birds will be $380, while those who miss the Kickstarter campaign can expect to pay $490. Definitely has my vote of confidence.
You'll also like:
The Wind Up – Watch News #3
The Wind Up – Watch News #2
The Wind Up – Watch News #1