The Wind Up – Watch News #90
Welcome to the next instalment of our weekly watch round-up, The Wind Up. In this week's instalment we have some absolute beauties from the likes of IWC, Omega, Breitling and Sevenfriday. So, as always, my watch-interested fellow, sit back, relax and enjoy!
You'll also like:
The Wind Up – Watch News #89

IWC Big Pilot's Watch Single Piece
Auctioned off by IWC through Sotheby's for the Antoine de Saint-Exupéry Youth Foundation in support of the Association Arrimage in France, established by Dr. Glaude Garrandès which focused on teaching visually-impaired children how to read drawings in two-dimensional relief through the sense of touch. This incredible initiative received a 60,000CHF bonus, the final auction price for IWC's Big Pilot's Watch Single Piece. This piece was actually in fact worn by IWC's brand ambassador, Bradley Cooper, to this year's Academy Awards. It's a beautiful piece whose appeal extends beyond its impressive aesthetic. I love the idea behind this watch and what it represents, and I applaud all parties involved in this incredible charitable achievement.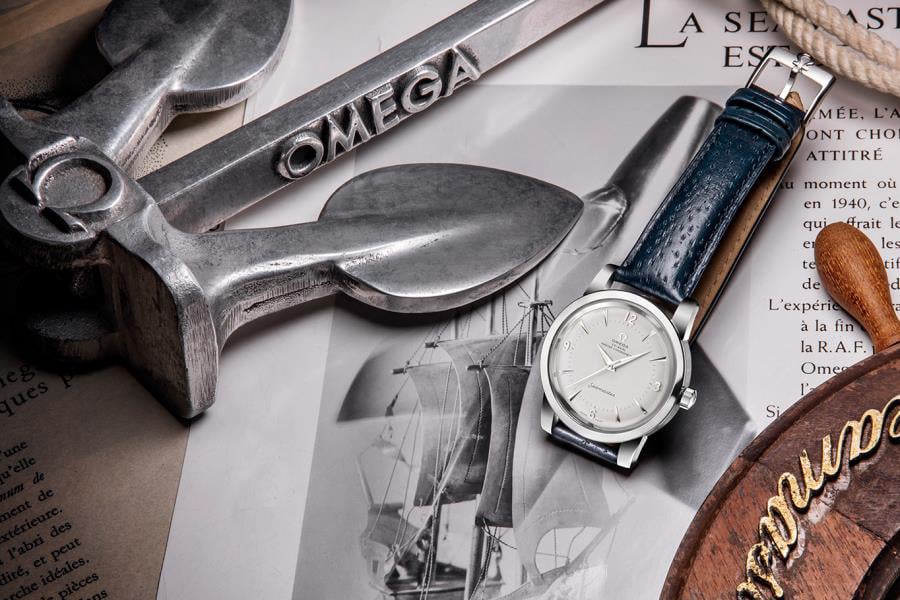 Omega 1948 Seamaster
The Seamaster's roots can be traced back several generations, and between 1940 and 1945, Omega delivered a whopping 110,000 watches to the Royal Air Force. Each piece was highly regarded by its wearer, and each piece was a functional tool, built and used for a specific purpose. And now, to celebrate the Seamaster's 70th Anniversary, Omega has released four limited edition tribute pieces, two in stainless-steel and two in platinum. Each piece features the underlying appeal that Omega's typically carry with them. Wearable, well finished, sound mechanics and real-world usability. Very cool stuff.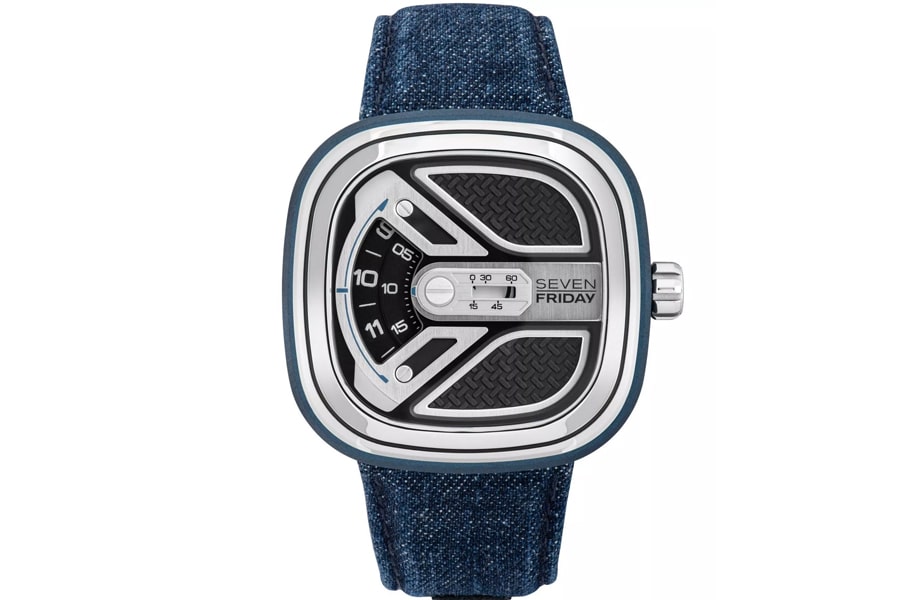 Sevenfriday M1B/01 "The Urban Explorer"
Expanding on an ever-popular collection, Sevenfriday has released the M1B/01 "The Urban Explorer". It features a 7-layered architectural interface, each with its own unique blend of textures and details. The passing hours, minutes and seconds are indicated in this very forward-thinking, very modern, and very industrially-inspired manner with a bunch of discs and rectangular displays depicting the passing time. The case is big but highly machined, and the automatic movement keeps things somewhat relevant to the expectations of a "quality watch". Sevenfriday claim that the M1B/01 "The Urban Explorer" gives a sartorial punch of 21st-century independence, with an architectural interface that reflects urban industry. An interesting approach to modern watchmaking.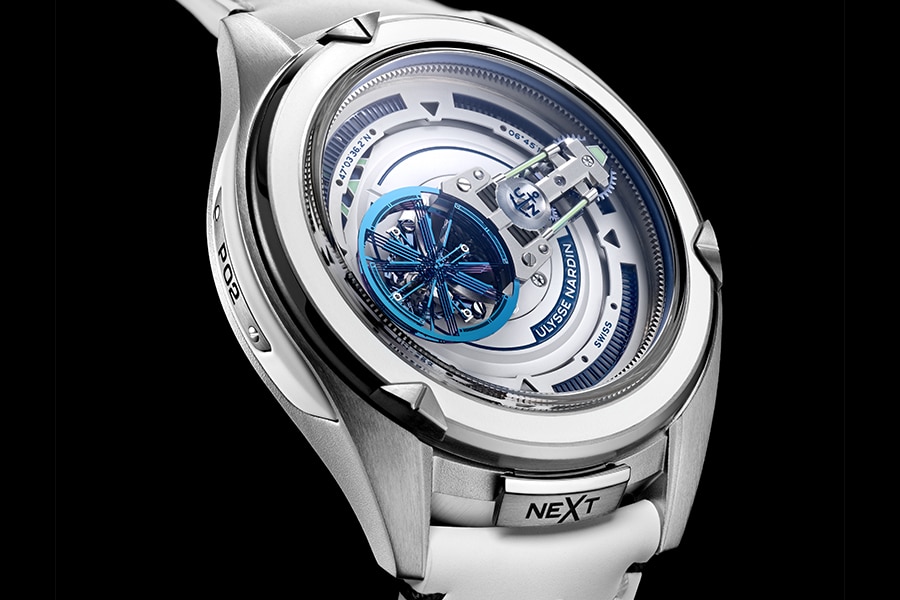 Ulysse Nardin FREAK neXt
The next step in this evolution of Ulysse Nardin's FREAK is the neXt, a timepiece featuring the same genetics as the illustrious FREAK. This expansion of the iconic timepiece from Ulysse Nardin features a brand new flying carousel baguette movement with a 3D-flying oscillator using silicium flexible blades. Ulysse Nardin really is at the forefront of silicium technology, and the FREAK neXt really does set the tone for what we can expect to come out of this extremely fast-moving atelier. Some may call this watch too modern, too different. I like to think of it as a look into the future of what may be haute horlogerie over the coming decades. Ulysse Nardin always leaves me wanting to know more. I feel excited whenever I read about their new releases, and I can't wait to see what the next generation of timepieces from Ulysse Nardin will look like.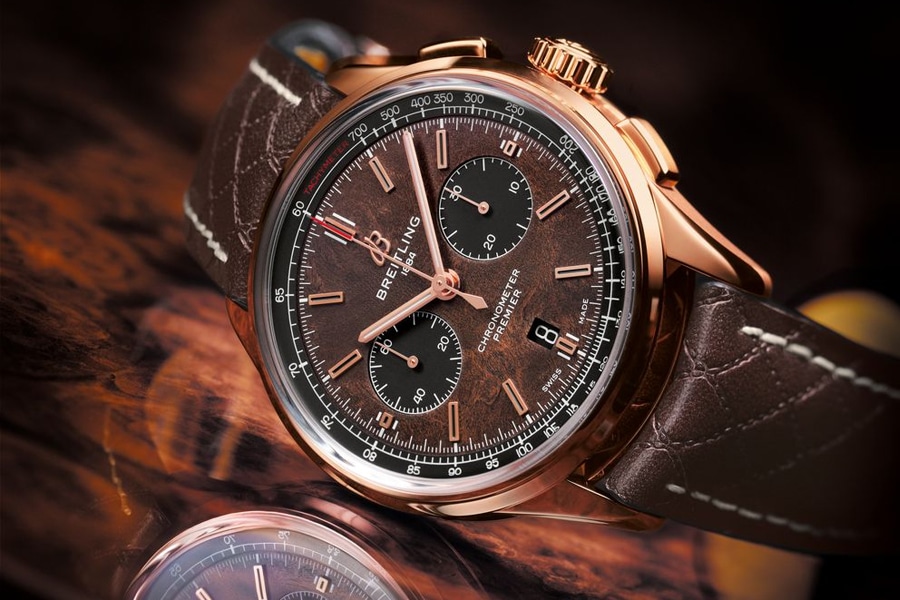 Breitling Premier Bentley Centenary Limited Edition
To commemorate the partnership between the two brands and to celebrate Bentley's 100-year anniversary of luxury motoring production, Breitling has released the delightful Premier Bentley Centenary Limited Edition. Featuring a stunning 18k rose-gold case and brown elm burl dial, the Premier Bentley Centenary Limited Edition is a very beautiful timepiece. The textured dial and Bentley-inspired leather strap contrast wonderfully with the warm rose-gold case. The subtle earthy tones of the Premier Bentley Centenary Limited Edition are broken up in a very mild manner by the red-tipped chronograph seconds hand, and this is easily one of the more aesthetically pleasing variants of Breitling's chronograph. The perfect horological accompaniment to your Bentley? Most definitely.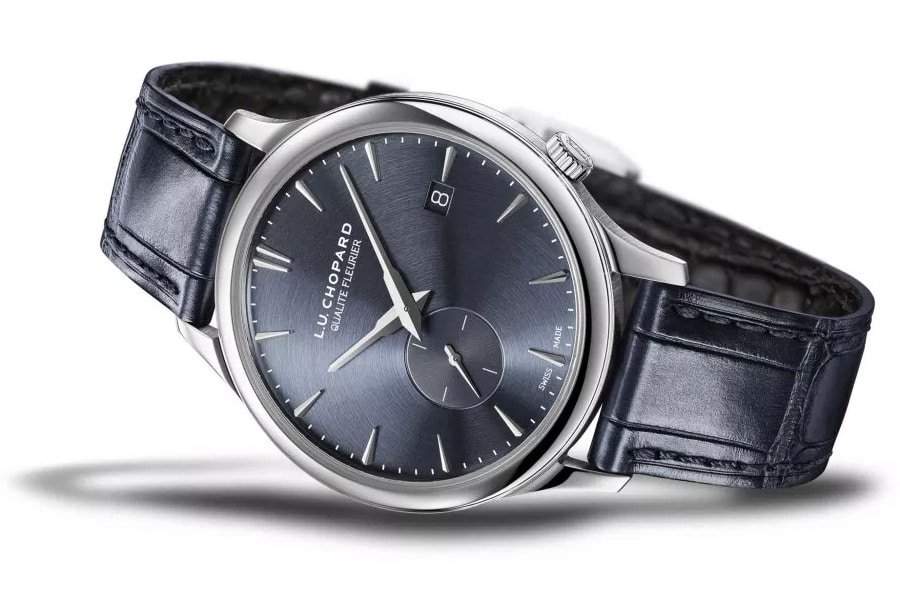 Chopard L.U.C XPS Qualité Fleurier
Chopard represents a lot of my favourite things in watchmaking. Incredible movements. Beautiful dials. Supreme wearability. High quality. And a somewhat relatively justifiable price. The L.U.C XPS Qualité Fleurier is a very intriguing watch. Featuring an 18k white-gold Fairmined 40mm wide, 7.70mm thick case, it's understated and very beautiful. The blue-grey dial features galvanic treatment and a satin-brushed sunburst motif centering on the off-centred small-seconds dial. One of my favourite things in watchmaking is asymmetry. A reason why the Chronometre Bleu and the Nautilus 5712 are two of my favourite watches of all time. And the L.U.C XPS Qualité Fleurier's placement of the small-seconds dial plays to that enjoyment of mine incredibly well. It keeps an otherwise super traditional dial interesting and different. The movement is magnificent, and I truly believe that Chopard's 96.26-L micro-rotor powered automatic calibre is one of the finest. I'm sold.
If you enjoyed The Wind Up and would like to continue reading about watches, you can head on over to my blog, Haulogerie, where I delve a bit deeper into the wonderful world of watches.
You'll also like:
The Wind Up – Watch News #89
The Wind Up – Watch News #88
The Wind Up – Watch News #87