The Wind Up – Watch News #95
Another week has rolled on by, and that means another Wind Up round-up of all things great in the world of watches. In this week's instalment we're featuring watches from the likes of Girard-Perregaux, Longines and Parmigiani Fleurier. So, as always, my fellow watch enthusiasts, sit back and enjoy!
---
---

Parmigiani Fleurier Tonda Metrographe
Featuring a stunning rose-gold case, a deep blue dial and a black Hermes strap, Parmigiani Fleurier's Tonda Metrographe is a wonderfully gorgeous package. The combination of that cool ocean-like blue aesthetic with the warm rose-gold case is such a brilliant marriage, and you'd be forgiven in thinking that the Parmigiani Fleurier Tonda Metrographe was all show and no go. Quite the contrary, in fact. The Parmigiani Fleurier Tonda Metrographe is powered by an in-house chronograph movement. The Parmigiani Fleurier Tonda Metrographe is also available in a stainless-steel version with either a black calfskin leather strap or a steel and titanium bracelet.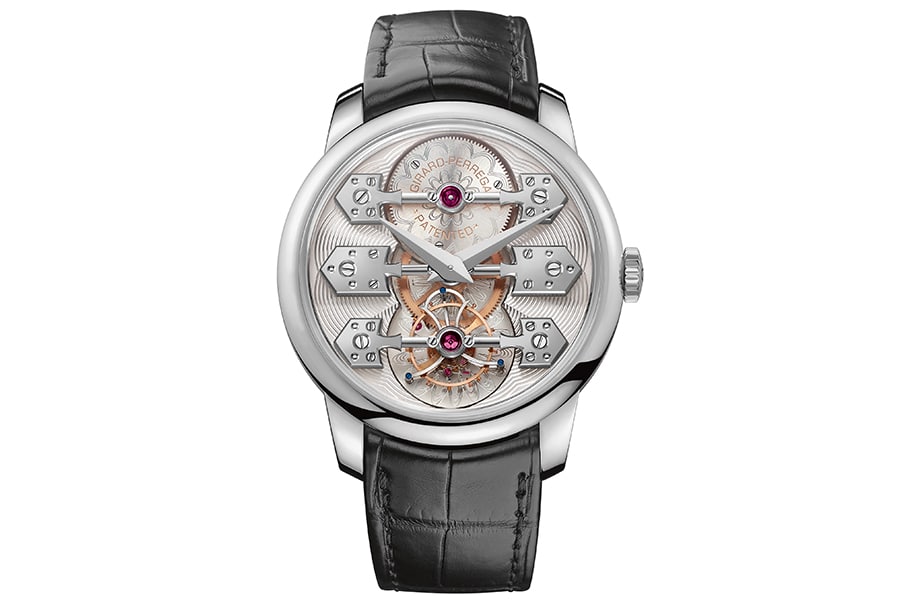 Girard-Perregaux La Esmeralda Tourbillon
In my eyes Girard-Perregaux continue to produce some of the world's most exquisite and most complicated timepieces, and the La Esmeralda Tourbillon is a prime example of that. Now available encased in white-gold, the La Esmeralda Tourbillon is inspired by the famous pocket watch created by Constant Girard which won a gold medal at the Paris Universal Exhibition way back in 1889. Fast forward to 2019, and the La Esmeralda Tourbillon is still very much a justifiably impeccable, award-deserving timepiece. The infamous three bridges, while blending with the monochrome look of the watch, are in no way amiss and overlooked. This is a brilliant watch with an equally as brilliant back story.
Longines HydroConquest Ceramic
Longines' HydroConquest is one of the brand's mainstays. Instantly recognisable, bold but lowkey, the HydroConquest is a wonderfully versatile watch. Now, I think it's safe to say that Longines aren't exactly the perfect example of a traditional watchmaker keeping up with the times. Until now. They've cladded the entire watch in ceramic, bringing about a look that is, in my opinion, far more appealing and desirable than before. The HydroConquest has typically been associated with a "plain-Jane" attitude, but now this darkened version is a pretty enticing affair. Dare I say it, a market niche opener for Longines?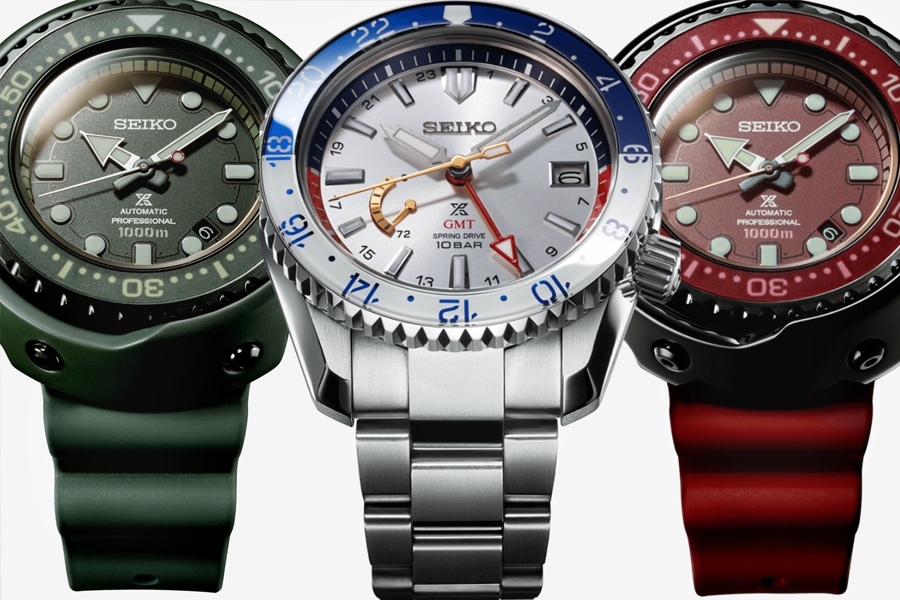 Seiko Prospex Japan
Celebrating 40 years of Gundam, Seiko has released three limited-edition versions of the Prospex. Each model depicts the pop-culture of Gundam in their own individual and unique manner. The green and red models are slightly different to the white model, in that they feature only the passing time and date, while the white model features the same but with an added GMT and power-reserve function. Each piece is rated to a deep-diving-depth of 1000m, but I doubt anyone will take one of these limited-edition nostalgia-driven pieces to those depths.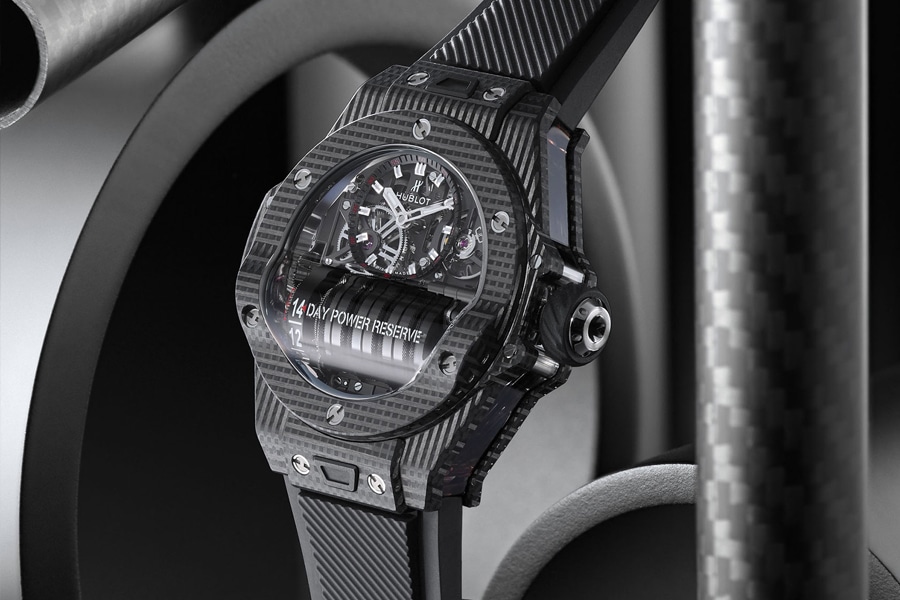 Hublot Big Bang MP-11
Now available in either carbon or full sapphire, the brute that is Hublot's Big Bang MP-11 has just taken a step into the hollows of pure insanity. This is a beast of a watch, and at 45mm in diameter, coupled with its striking and very intense looks is a timepiece that few will ever be able to tame. Now, instead of trying to calm it down, Hublot have gone ahead and given it the same treatment you'd liken to that given to a supercar undergoing some kind of sick metamorphosis into becoming a hypercar. Clad entirely in three-dimensional carbon or sapphire, the Big Bang MP-11 is anything but reserved. Wear it loud and wear it proud. Trust me, you have no other choice.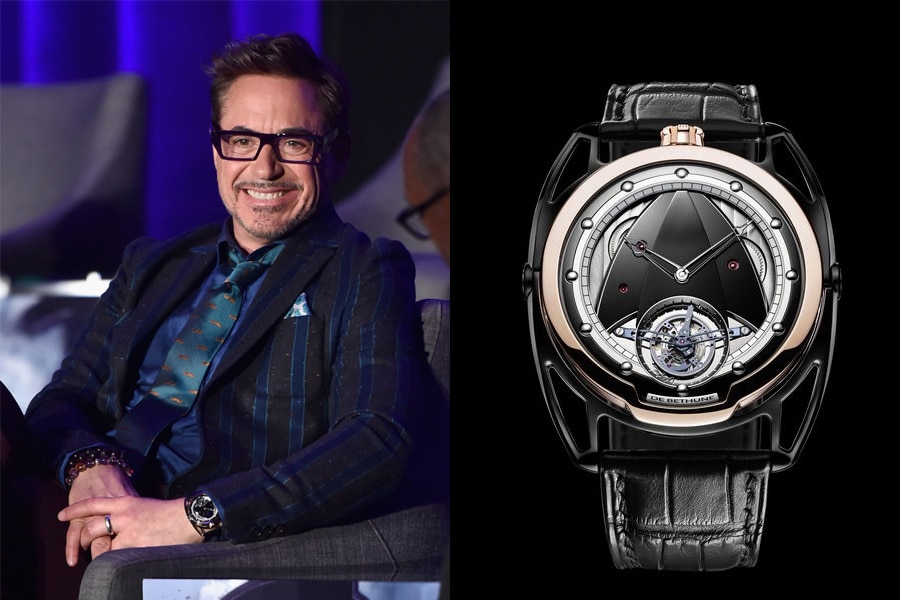 De Bethune DB28 Tourbillon
Not a new watch per se, but it's one that I thought worthy of commenting on. The De Bethune DB28 Tourbillon in Rose Gold Zirconium was recently spotted on the wrist of Robert Downey Jr. during a Marvel Studios' "Avengers: Endgame" global press conference. As far as haute horlogerie goes, the De Bethune DB28 Tourbillon is certainly on the upper echelons of that spectrum. RDJ is no stranger to high-end watches, but to know what a De Bethune DB28 Tourbillon is really means that someone is kind of more than just interested in watches. To actually own one means you're not going to be a passer-byer in the face of haute horlogerie, so that in itself is cool, knowing that a mega-star is somewhat appreciative of our very niche and fairly isolated world.
If you enjoyed The Wind Up and would like to continue reading about watches, you can head on over to my blog, Haulogerie, where I delve a bit deeper into the wonderful world of watches.
---
---