Did Rolex Just Reveal the Titanium Ace Up its Sleeve?
Rolex has always been a brand that sits rock-solid in its approach. Unwavering by design, the Swiss watchmaking icon has balked at the idea of reinvention, instead working to craft a catalogue of pieces that embody innovation with a decidedly historical scope. Each year, when new watches are unveiled, fans eagerly anticipate what changes could be on the broil, only to be teased by the brand. But it turns out, one of the longest-awaited moves in the history of Rolex has already come and gone, we just missed it.
You'll also like:
Rolex Unveils 14 'Out-Of-This-World' Men's Releases for 2021
Skeleton Concept Reimagines the Rolex GMT II 'Batman' 
$200 Million Man Lionel Messi Flexes Gold Rolex Yacht-Master
The brand has reportedly placed a prototype of its first titanium watch ever on Olympic sailing champion Sir Ben Ainslie which, until this week, had slipped right past the watch community. For the past few months, Ainslie has been wearing a unique one-of-a-kind Rolex 42mm Yacht-Master, crafted in titanium. In fact, looking through the Olympian's social media, the watch looks to date back to at least late 2020, however, it is tricky to tell.
The prototype does look eerily similar to the Yacht Master 42 in white gold, but it does have some key differences. Most notably, the Titanium Rolex Yacht Master 42mm does not feature a date window and has a more matte finish, a result of the material change. Ainslie has been wearing the watch during competitions and has fastened the cleaner-looking piece with a NATO-style strap, giving a strong military-esque aesthetic.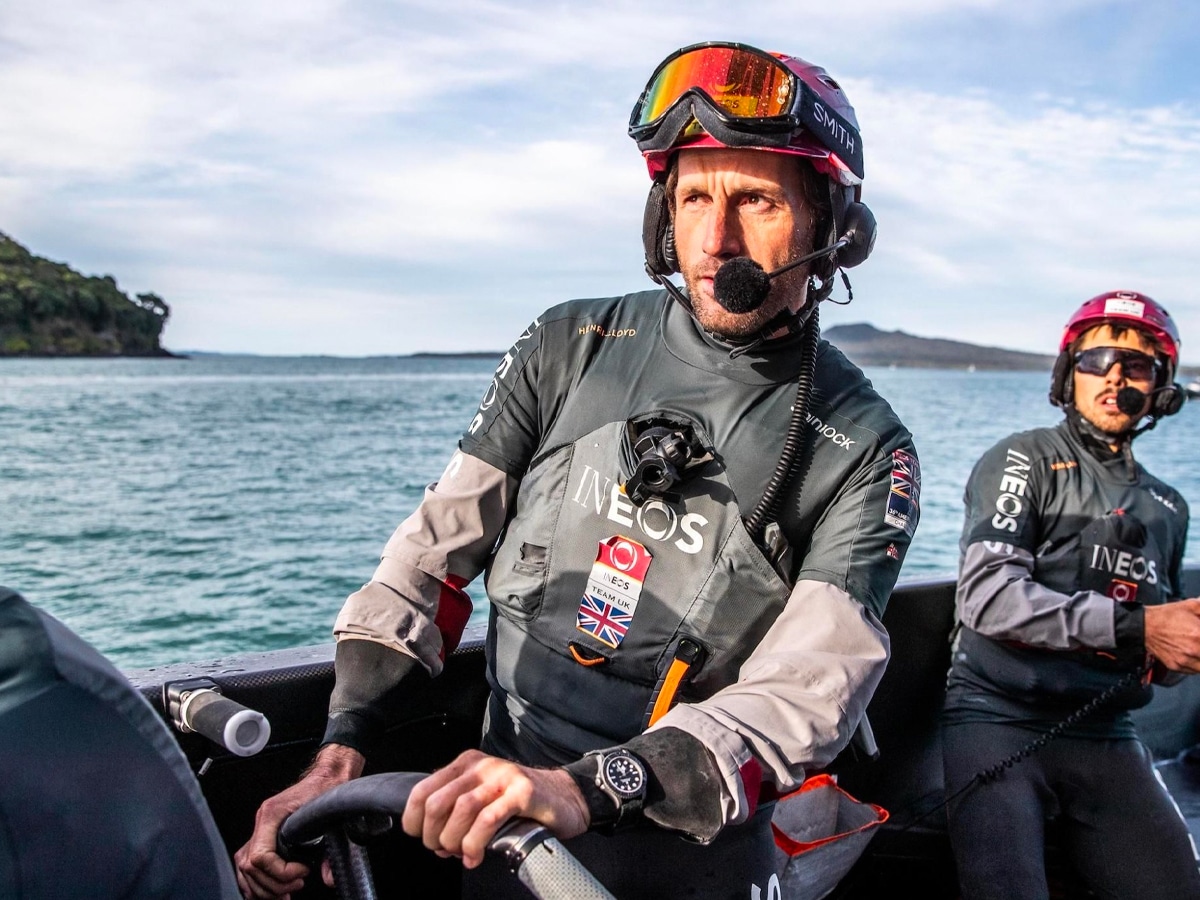 "The team at Rolex has been incredibly thoughtful by giving me a titanium Yacht-Master 42," Ainslie told The Week. "I'm extremely honoured to have it, plus, from a performance perspective, every little bit of weight that we can save, helps us to go faster with the boat."
When the watch was first spotted, it sent Rolex fans into meltdown, with rumours circulating that the brand would finally be making the leap into titanium. What's important to remember is that nothing is set in stone. Ainslie's watch remains a prototype and there's no guarantee that it will be serially produced. What it is does spell, however, is that Rolex is finally coming around to the idea of toying with titanium.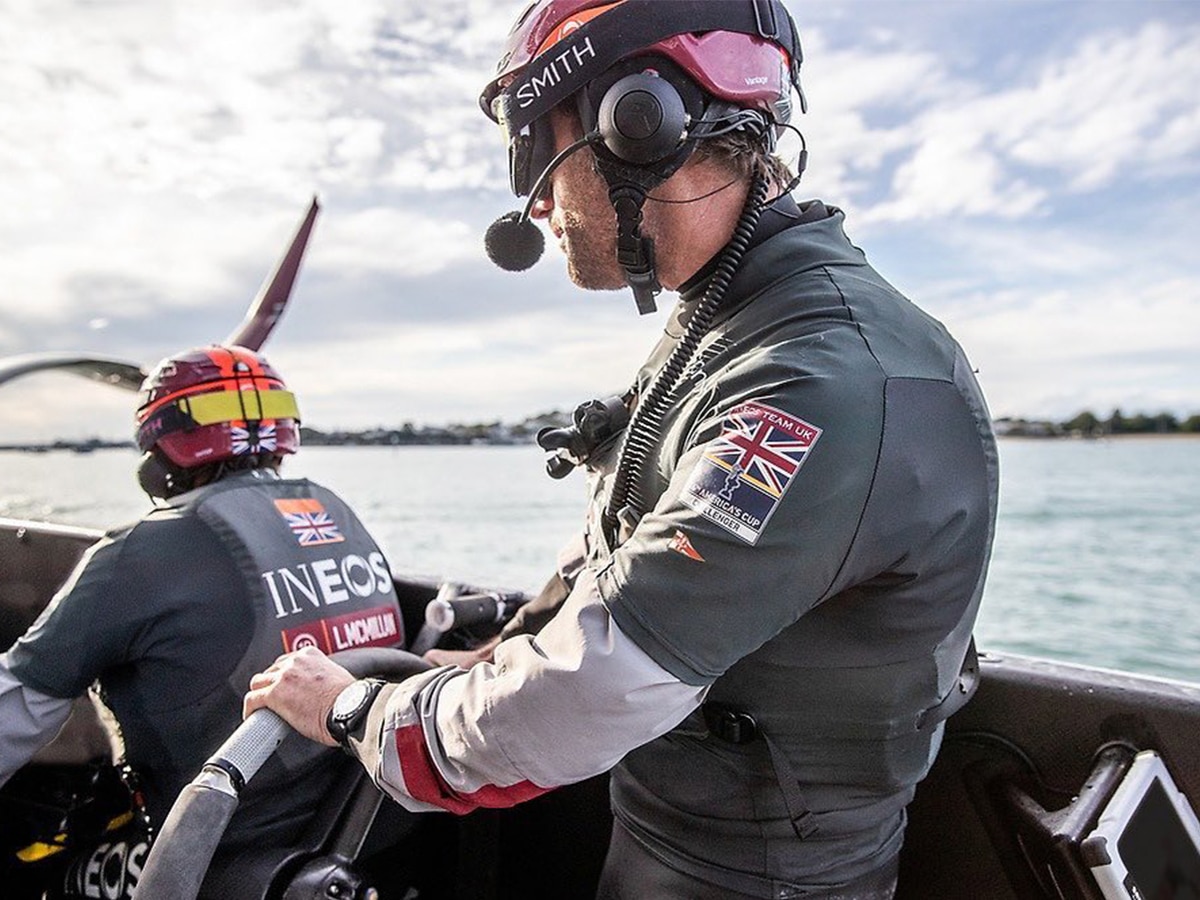 As far as innovations go, this one would make sense. The use of titanium feels like a fitting update to the iconic line, referencing Rolex's past as an adventure watch specialist. The titanium Yacht Master leans heavily into the prospect of 'tool watches', which was a key pillar in the brand's 20th century endeavours. Like Ainslie, Rolex is known for taking to the seas for feats of human achievement, as seen in Jacques Piccard's 1960 Mariana Trench dive or Mercedes Gleitze's 1927 swim across the English Channel.
Specifically, titanium would further an image already long-established by Rolex. As many other watchmakers have recognised, the lightweight material is not only strong enough to challenge stainless steel but is also highly resistant to heat and magnetism. Considering sailing is a sport that requires perfect weight balances, titanium was the obvious choice for Ainslie.
As for the future of titanium Rolex watches, it's still anyone's guess. The brand acknowledges that the prototype watch exists but isn't commenting any further, maintaining the same stoic silence that we've come to love from the Swiss icon. Here's hoping there's a new dawn on the horizon.
You'll also like:
Rolex Unveils 14 'Out-Of-This-World' Men's Releases for 2021
Skeleton Concept Reimagines the Rolex GMT II 'Batman' 
$200 Million Man Lionel Messi Flexes Gold Rolex Yacht-Master