10 Best Whisky Bars in Melbourne
Melbourne started it all for small bars down under, so it's no surprise that they have some of the best whisky bars in the country. Life in a cold city getting you down? There's an easy fix for that. While the rest of Australia sinks Milton Mangoes and Mojitos in the sun to while away their hot afternoons, our friends South have totally figured out how to beat the cold – with a big leather chair and a stiff glass of the finest.
Whether you're in the mood for a sipper from Scotland or a tipple from Tassie, these Victorian venues have got their whisk(e)y game sorted, from Ireland to Islay (the long way 'round). Enjoy our list of the best whisky bars in Melbourne.
This article is part of our Brews & Bottles Series.
---
You may also like:
Top 12 Australian Whiskies You Need to Try
11 Best Whisky Clubs in Australia
The Ultimate Guide to Beer Types & Styles
How To Pour the Perfect Beer
How To Pour the Perfect Beer
---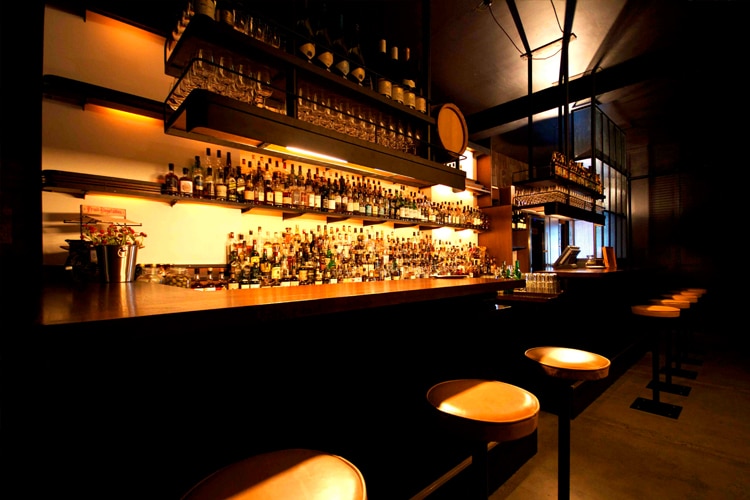 Whisky & Alement
One of the world's most comprehensively stocked whisky bars, Whisky & Alement is a shrine to the good stuff, specialising in some of Scotland's rarest. The staff have an incommensurate knowledge of all things whisky and can guide you in the right direction, or for more learning you can attend one of their monthly masterclasses. These guys also have an off-premise license, so for a nominal fee you can nab one of the many rare and exciting bottles on display in their handsome gold cabinet on the way out.
270 Russell St Melbourne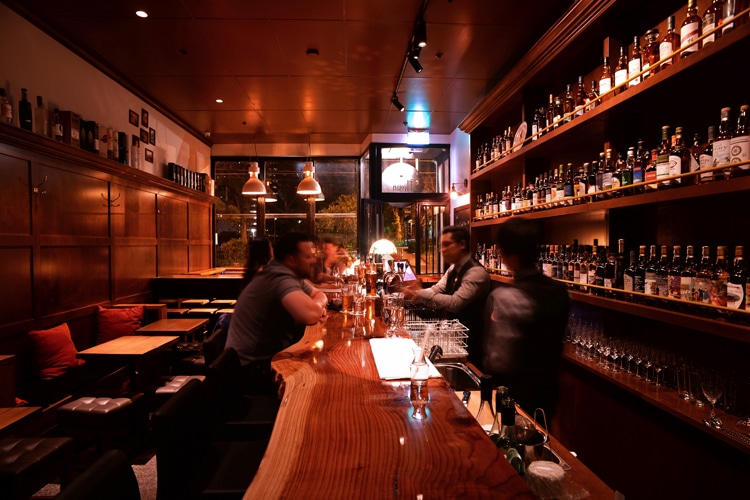 The Elysian
Smack bang in the middle of hipster-centric Brunswick St is this elegant, simple bar offering some of the rarest unique expressions of whisky on the planet. Owners Kelvin Low and Yao Wong wanted to break the mould set by other whisky bars, and have won lotteries and purchased the last remaining bottles from certain casks to stock their bar with some 300 examples that can't be replaced, from all around the world. This is the place to go if you've done your dash with back bar stalwarts and want to be guaranteed a new experience.
113 Brunswick St, Fitzroy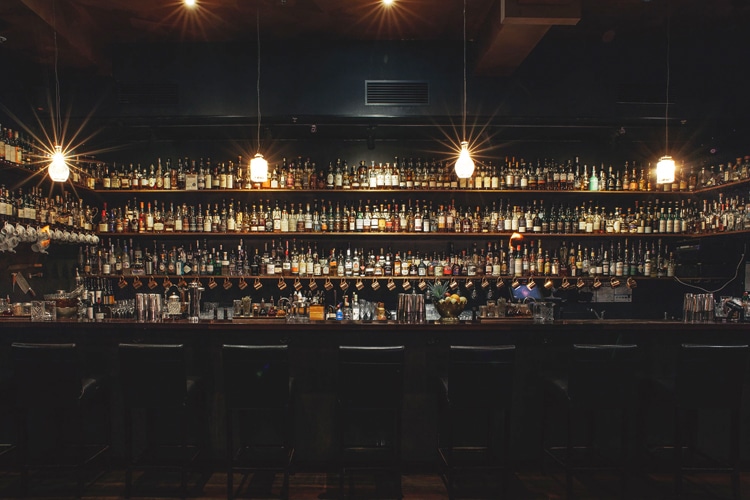 Eau de Vie
The place that kicked-off what's now become a small empire of venues for the Speakeasy Group, EDV Melbourne is still a trend-setting, bar-raising example of what you can achieve if you inject a little ingenuity into your cocktail menu. While everything shaken and stirred takes centre-stage in the cocktail lounge up front, the whisky room (hidden behind their bookcase) is where you'll find a raft of weird and wonderful drops, all tucked inside little lockers behind glass. You can even buy a fresh bottle and keep it in a private locker here for your next visit.
1 Malthouse Ln, Melbourne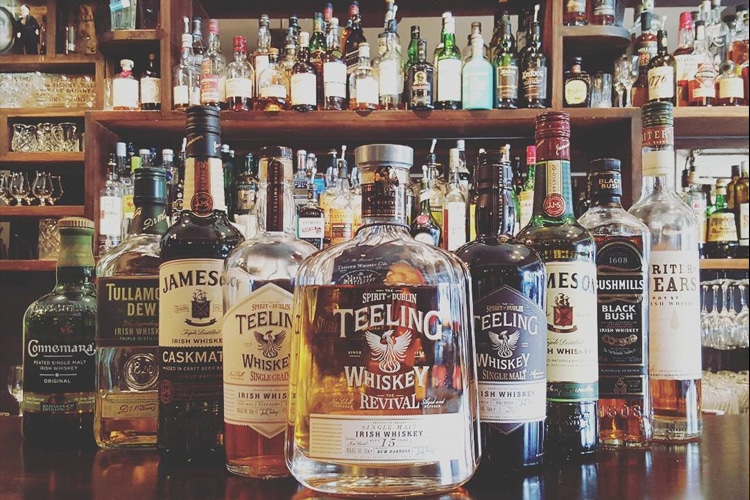 The Woods of Windsor
One of iconic Chapel Street's best-loved venues, The Woods as it's come to be known is famed for its killer ambience, top-notch service and modern, interesting food offerings. While it sits somewhere between a bar and a restaurant, the whisky-heavy drinks menu doesn't disappoint, with a huge number of bottles in stock to sate even the pickiest of drinkers. This is one of Melbourne's best spots to score a seat at the bar, order a double of your favourite and sip long into the night.
108 Chapel St, Windsor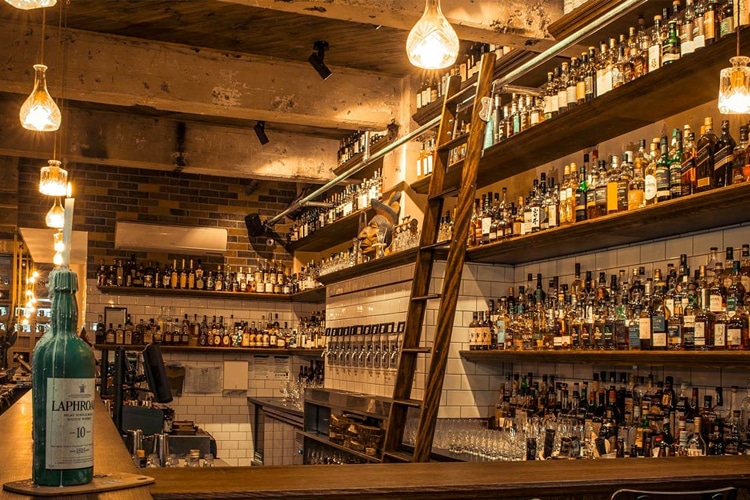 Boilermaker House
With over 850 malts adorning their back bar, and a dozen craft beer offerings on tap, this bar does precisely what it says on the label, and is devoted to the art of the boilermaker. If you've not yet had the pleasure, a boilermaker is simply a shot of whisky followed by a beer. With this many options, it's impossible to give all the different combinations a try in one sitting, but that's all the more reason to return. If seats at the bar are scarce you can grab a hi-top table and stick around for the excellent menu offerings, which are all designed to match the stars of the show, malt whisky and whacky beers.
209-211 Lonsdale St, Melbourne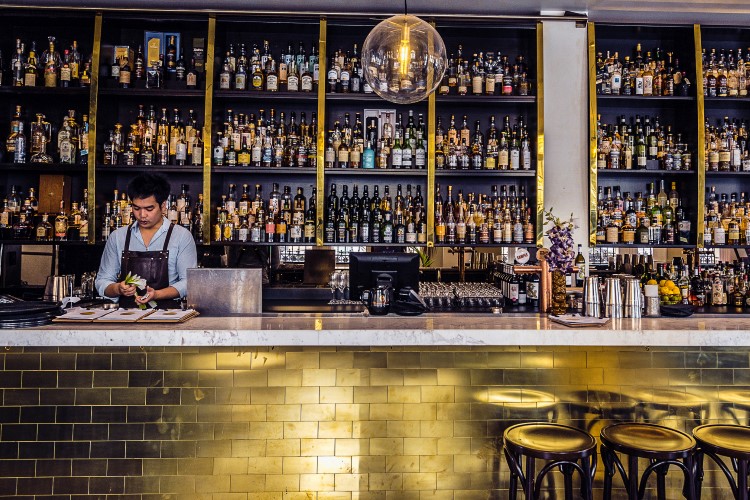 The Kilburn
Housed in Hawthorn's iconic Commercial Bank of Australia building, The Kilburn is home to over 600 whiskies, making it by far one of the best whisky bars in Melbourne. As a larger venue that caters to bigger groups, it's your go-to spot for after work drinks, big events and corporate functions, all with the angle of drinking your way through the back bar.
348 Burwood Rd, Hawthorn
1806
Named after the year the word 'cocktail' first appeared in print, 1806 is in no way restricted to just whisky, though they've done a damn good job of building one of the best collections around. Long known as one of Melbourne's best whisky bars, their menu is well segmented into easy-to-read sections with descriptors for each product on offer, making choosing your dram for the evening an easy affair. They also offer a mean whisky and cheese pairing, which tastes a lot better than it sounds – trust us.
169 Exhibition St, Melbourne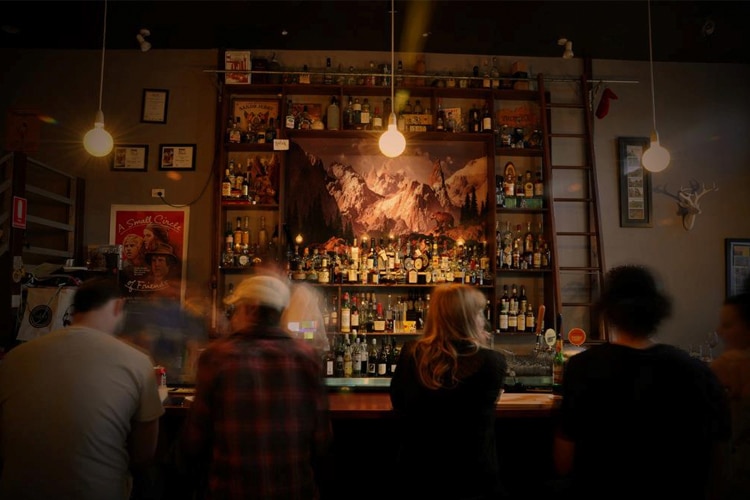 Kodiak Club
Located on Melbourne's coolest strip of bars is this Mecca of 'Merican whiskey, which dishes up American diner style grub and one of the most extensive lists of North American whiskey we've ever seen. Bourbons and Ryes dominate the shelf, with a large number of rarities peppered throughout to keep things interesting, including Pappy Van Winkle's 23yo at $110 a pop, one of the most coveted drops in the world of booze. Anywhere with Pappy's is instantly one of the best whiskey bars around.
272 Brunswick St, Fitzroy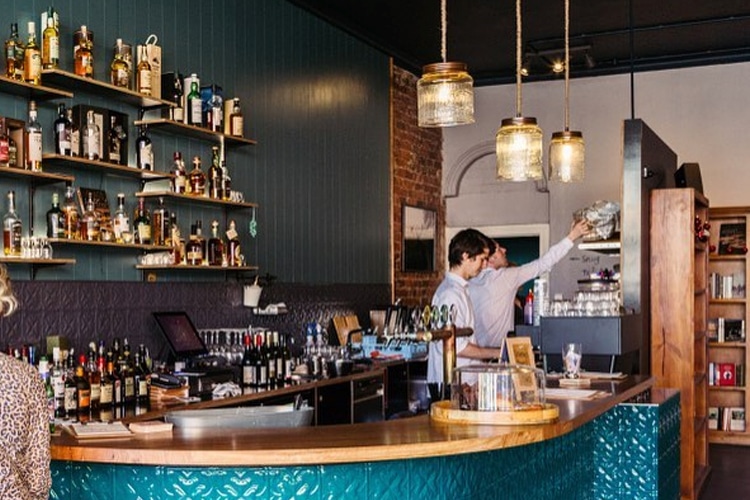 Buck Mulligan's
If there are but two things the Irish do well, it's great literature and top-quality whiskey. Buck Mulligan's is a bookstore-cum-bar that boasts Melbourne's largest collection of Irish whiskey. Order a Jameson or, perhaps more appropriately, a Writers Tears, grab yourself a copy of Ulysses and settle in for a long night of James Joyce and solving the world's problems in one of Melbourne's best whiskey bars.
217 High St, Northcote
Nant Whisky Bar
Part of the Nant Australian whisky behemoth, The Nant Whisky bar is the best place to try the highly-coveted Tasmanian liquor. It's no cheap affair, but as far as tasting bars go it's one of the best places to visit. The back bar isn't limited to their own brands – they're well stocked with a selection of international favourites too, but the real star of the show is Nant's very own. Melbourne's sensible liquor laws mean you can take a bottle of the best home with you also.
Shop 3, Driver Lane, Melbourne
This article is part of our Brews & Bottles Series.
Have you subscribed to Man of Many? You can also follow us on Facebook, Twitter, and Instagram.
---
You may also like:
Top 12 Australian Whiskies You Need to Try
11 Best Whisky Clubs in Australia
The Ultimate Guide to Beer Types & Styles
How To Pour the Perfect Beer
---