17 Best Sunday Sessions in Sydney to Wind Down the Weekend
It's Sunday and we know what comes after that… Monday. Possibly the worst day of the week because it's the furthest away from next weekend. Sunday may already be tainted with the knowledge that you can't sleep in the next day, but it doesn't have to be such a drag. Nobody wants their time off to end, so to squeeze every last drop out of the ever fleeting weekend, you need a Sunday sesh. And when it comes to finding an epic Sunday sesh, Sydney has got you covered. Grab your friends and check this primo list of the 17 best Sunday sessions Sydney has to offer (in no particular order).
You'll also like:
25 Coolest Bars in Sydney
15 Best Beer Gardens in Sydney
16 Best Steak Restaurants in Sydney

1. Coogee Pavilion
Coogee Pavilion's rooftop bar is sure to have you relaxing with the easy vibes and beautiful views. It's worth going here just for the views alone. 270 degrees of unobstructed beach views means you'll be sipping on your drink while enjoying the sea breeze. Grab your friends and loved ones and make the most out of your next Sunday at Coogee Pavilion, where you're just a heartbeat away from the sandy beach. Plus if you're feeling a bit peckish, head downstairs for a bite to eat with pizza, gelato and seafood.
Address: 169 Dolphin St, Coogee NSW 2034
Phone: +61 2 9114 7321
Hours: Mon-Thu 7:30am-12am, Fri-Sat 7:30am-3am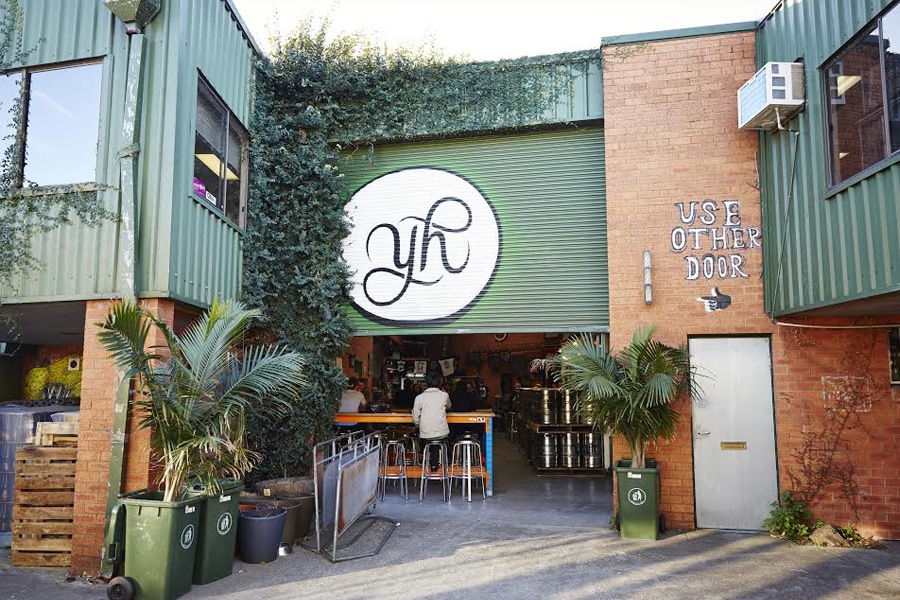 2. Young Henrys
Young Henrys offers its own brews straight from the tap and is one of the best Sunday sessions Sydney has to offer. With a rock'n'roll vibe, this isn't your everyday pub. Patrons can sit and look directly at the brewing process happening right before their eyes.  Brewery tours can be taken with a reservation and six taps are available for the latest offerings. The relaxed atmosphere and knowledgeable bartenders are sure to put you in a good mood for the working week.
Address: 76 Wilford St, Newtown NSW 2042
Phone: +61 2 9519 0048
Hours: Mon-Sun 12pm-7pm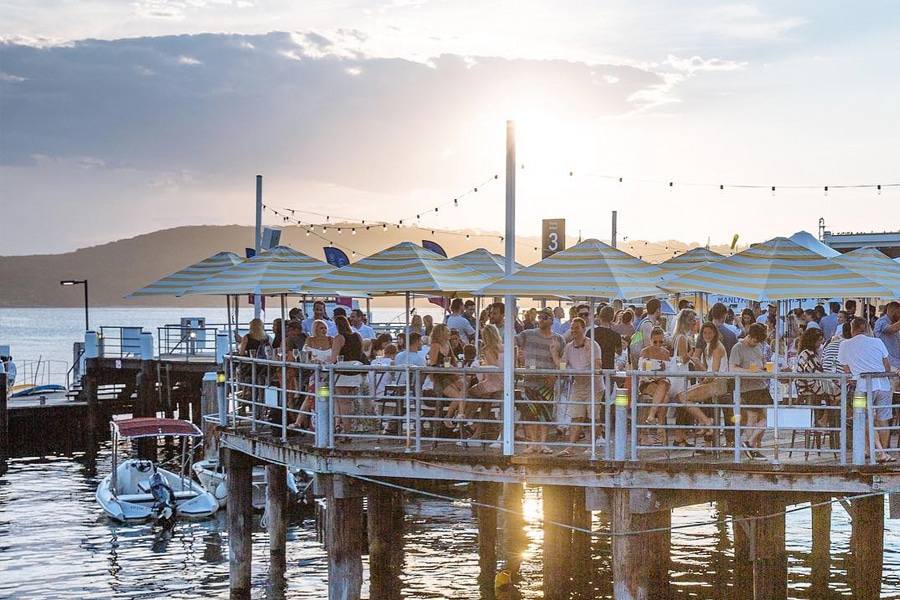 3. Manly Wharf Hotel
Manly Wharf Hotel is a bustling spot to make the most of your Sunday drinks in Sydney. Take in the harbour views and knock back a few with your buddies before the Monday blues begin. Located right on the ferry wharf, this is possibly the most picturesque Sunday session Sydney has to offer. The harbour views aren't too shabby either.
Address: Manly Wharf, East Esplanade, NSW 2095
Phone: +61 2 9977 1266
Hours: Mon-Fri 11:30am-12am, Sat 11am-1am, Sun 11am-12am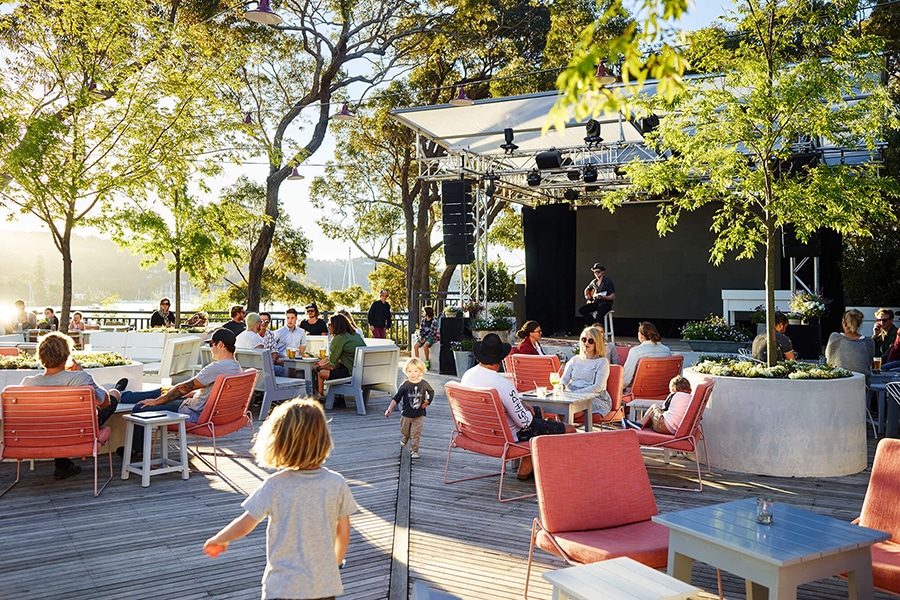 4. The Newport
Grab your buds and get down to The Newport for your next Sunday session where the cocktails flow and the food is unbeatable. Not only that, they have a huge games area including ping pong, min basketball and a paddling pool for kids. Try the Winter Colada, a wintery inspired mix of rum, amaretto, gingerbread and coconuts or if you really want to warm your bones grab a classic mulled wine.
Address: 2 Kalinya St, Newport NSW 2106
Phone: +61 2 9114 7337
Hours: Mon-Fri 9:30am-12am, Sat 9am-12am, Sun 9am-11pm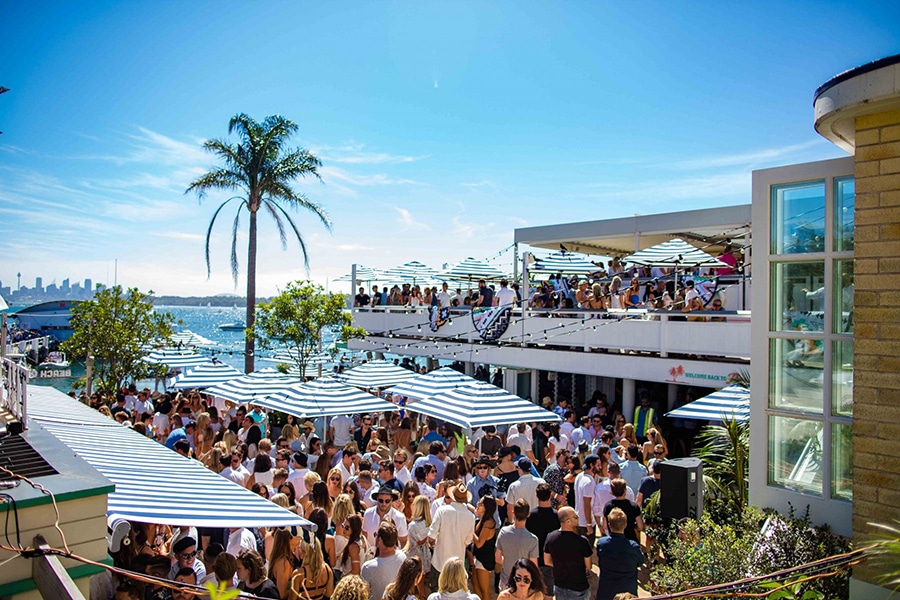 5. Watsons Bay Boutique
Chase away the winter blues at Watson Bay Boutique, with its summery vibes and signature outdoor umbrella area, it's the perfect spot for a Sunday session in Sydney, and to brighten your mood for a good week. Sun, seafood and delicious refreshments are up for grabs, all while taking in the scenic views of one of Sydney's best known harbour beaches. It's relaxed yet sophisticated and luxurious and is worth a visit just for the picturesque sunset alone.
Address: 1 Military Rd, Watsons Bay NSW 2030
Phone: +61 2 9337 5444
Hours: Sun-Thu 7am-9pm, Fri-Sat 7am-10pm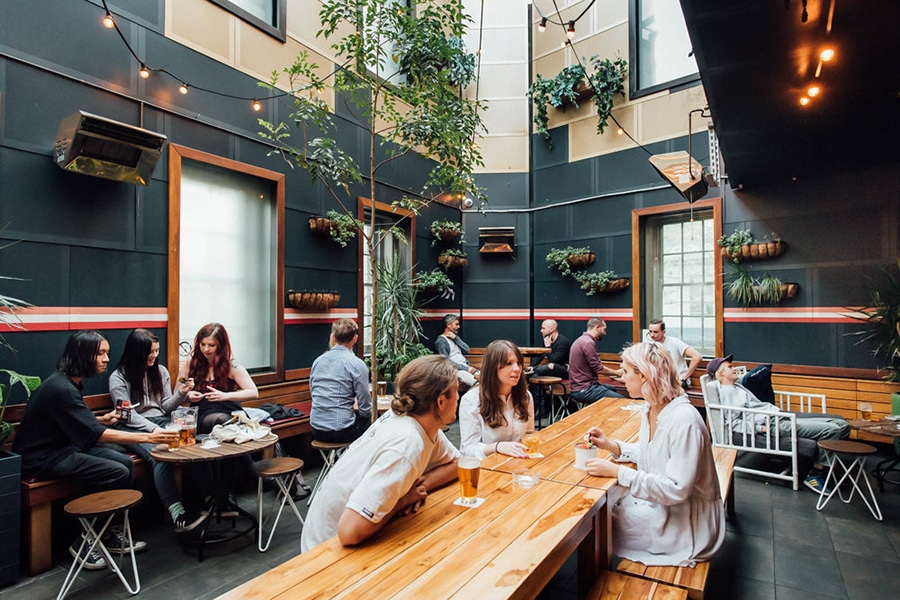 6. Darlo Bar
This retro inspired bar is full of eclectic décor and colourful bits of art. This and the craft and local beers make Darlo Bar is one of the best spots for a Sunday session Sydney has to offer. Downstairs you'll find beers on tap, a kitschy room with a full pool table and comfy seating areas while upstairs boasts a vertical garden bar upstairs serving delicious cocktails.
Address: 360 Liverpool St, Darlinghurst NSW 2010
Phone: 61 2 9331 3672
Hours: Mon-Sat 10am-12am, Sun 12pm-12am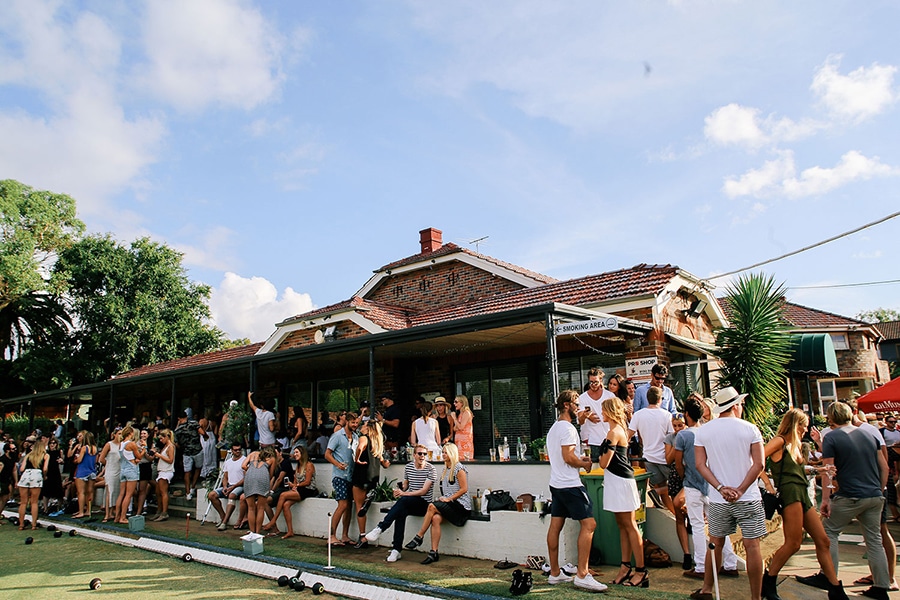 7. Bondi Bowling Club
This beautiful beachy clubhouse is the perfect place for your next Sunday session in Australia's most well-known beachside suburb. Bondi Bowling Club offers all the classic pub food you would expect at a clubhouse, from burgers and chicken wings to steak and pie. Check out the Fluoro Night Bowls available on Sunday nights, which is basically like playing glow in the dark bowls under UV lights and looks fantastic.
Address: Barracluff Park, Warners Ave, North Bondi NSW 2026
Phone: +61 2 9130 2383
Hours: Tue-Fri 4pm-11pm, Sat 11am-11pm, Sun 11am-10pm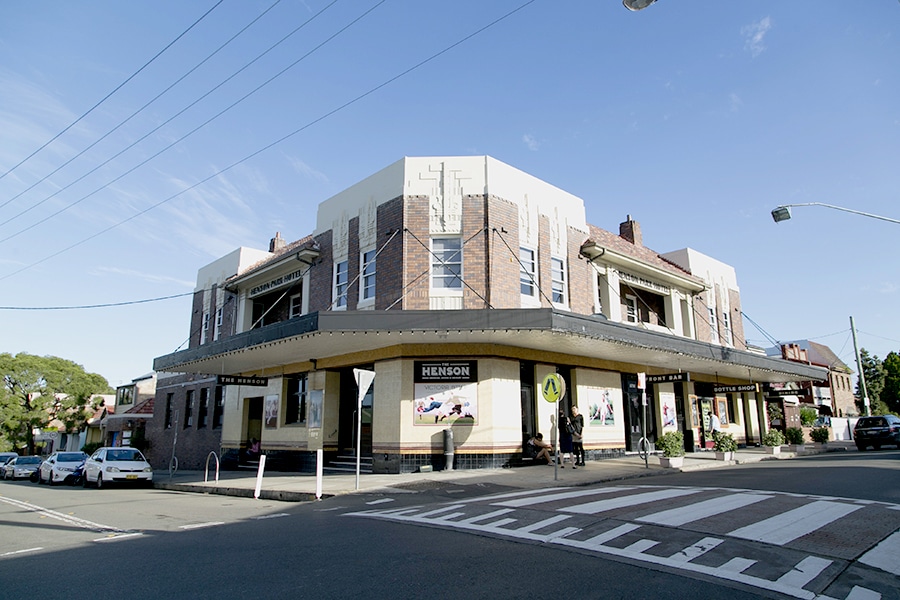 8. The Henson
The Henson is a much loved and historic pub in the Marrickville community and offers a laid back and open place for your next Sunday session. For many years the pub was abandoned but was refurbished and is now one of the best bars in Sydney on a Sunday night. Locals and newbies alike can grab a drink and a bite to eat on a lazy Sunday afternoon. There's even a games room for those who need a bit more entertainment with pinball and old school arcade machines.
Address: 91 Illawarra Rd, Marrickville NSW 2204
Phone: +61 2 9569 5858
Hours: Mon-Sat 11:30am-12am, Sun 11:30am-10pm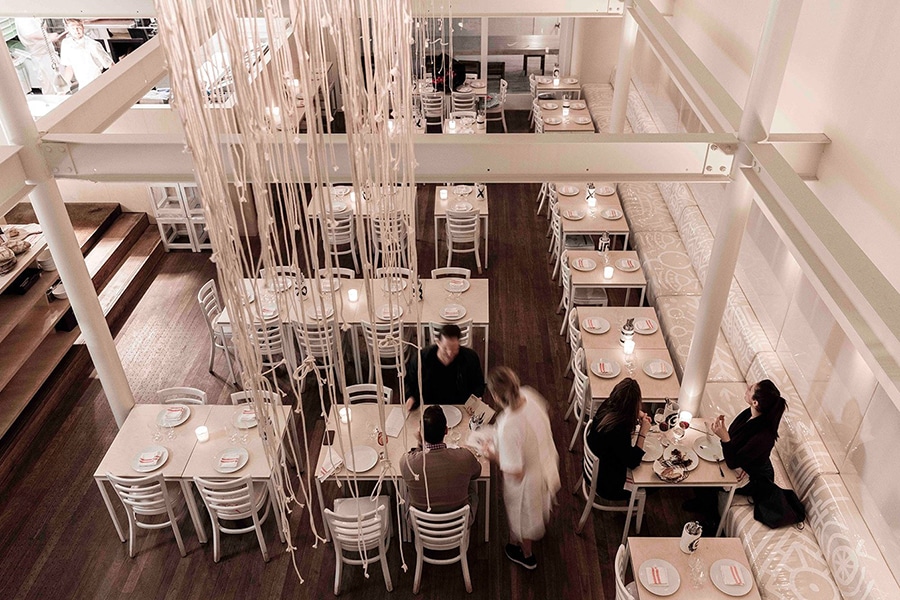 9. The Dolphin
After a bit of sophistication for your Sunday session? The Dolphin is guaranteed to offer a touch of opulence, as this made over Hotel provides Italian food and cocktails like no other Sydney night spot. Take your pick from the public bar and open air terrace or dining room, or take advantage of the wine room which even has a sommelier if you feel like taking your Sunday session to the next level.
Address: 412 Crown St, Surry Hills NSW 2010
Phone: +61 2 9331 4800
Hours: Mon-Sat 11:30am-12am, Sun 11:30am-10pm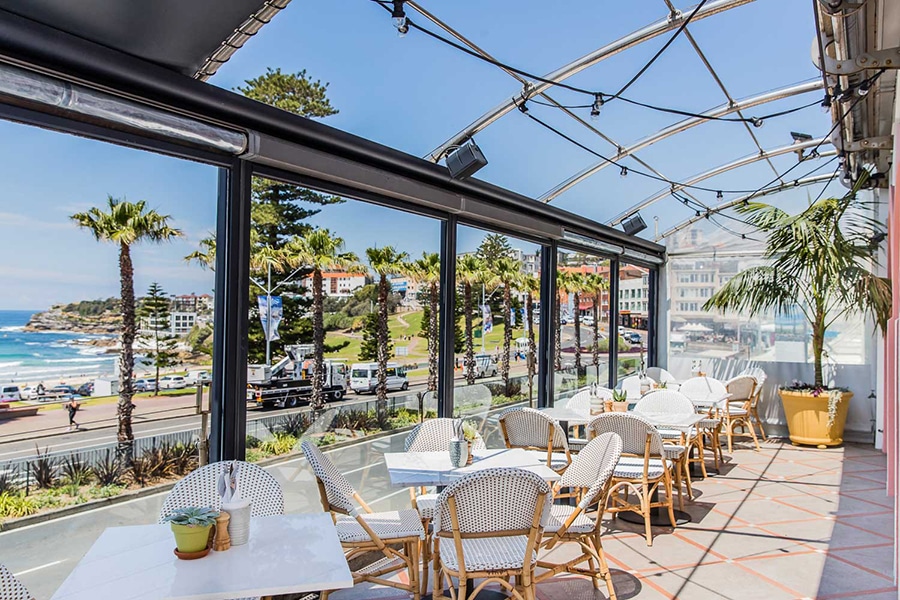 10. Hotel Ravesis
For a beachy Sunday session in Sydney look no further that Hotel Ravesis. The perfect spot for a sunny Sunday afternoon to help wash away the foreboding Monday blues. The classic beach side public bar and wrap around terraces await you for a Sunday drink with friends. They've got rosé on tap to match the pink exterior and a cocktail menu to rival any mixologists encyclopedia.
Address: 118 Campbell Pde, Bondi Beach NSW 2026
Phone: +61 2 9365 4422
Hours: Mon-Sat 10am-1am, Sun 10am-12am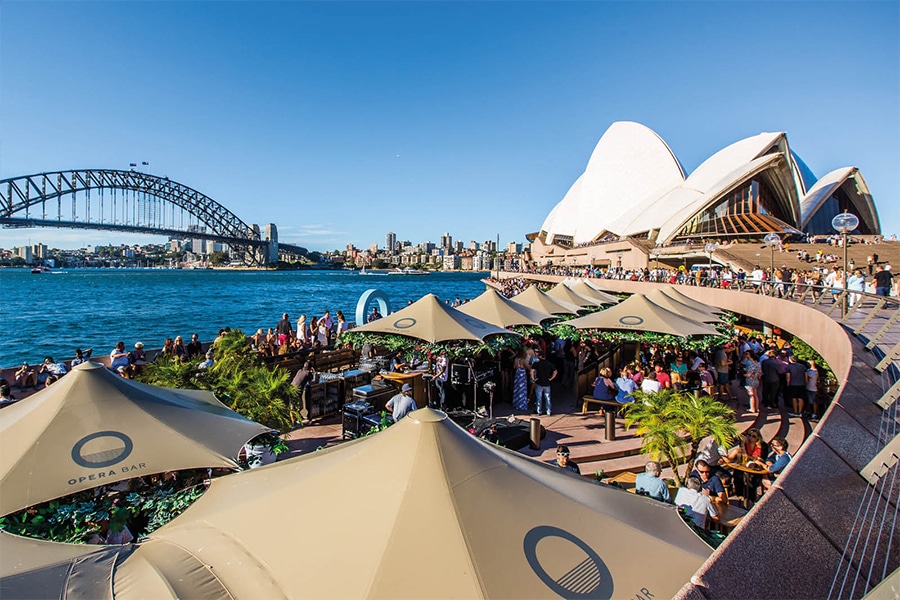 11. Opera Bar
If you want perfect views of Sydney's iconic Opera House and harbour, then Opera Bar is one of the best spots for a Sunday session Sydney's got to offer. What better way to farewell the weekend than with a bit of glamour and luxury. They regularly have live music events happening, and even if it's a little chillier outside, you can still sit alfresco with the outdoor heaters roaring away. Sit along the water with friends and relax with a drink in hand and let yourself unwind before the working week begins.
Address: Macquarie St, Sydney NSW 2000
Phone: +61 2 8587 5900
Hours: Mon-Thu 10am-12am, Fri 10am-1am, Sat 9am-1am, Sun 9am-12am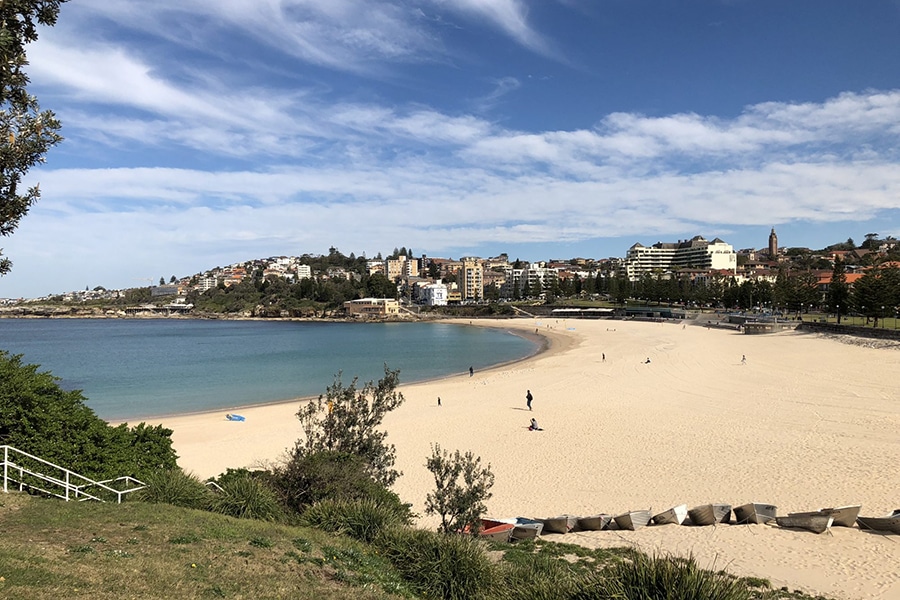 12. Coogee Bowls Club
On the edge of the cliffs of Clovelly, this family friendly bowls club is a no brainer for a Sunday session in Sydney.  Coogee Bowls Club, just a hop skip and a jump from Bondi, offers a relaxed atmosphere and a view that is the perfect setting for a Sunday sesh. Grab some friends and a drink and soak up the last of the Sunday sun.
Address: 1 Ocean St, Clovelly NSW 2031
Phone: +61 2 9665 1507
Hours: Mon & Wed 10am-7:30pm, Tue & Thu 9:30am-7:30pm, Fri 10am-8:30pm, Sat 9am-8:30pm, Sun 9am-7:30pm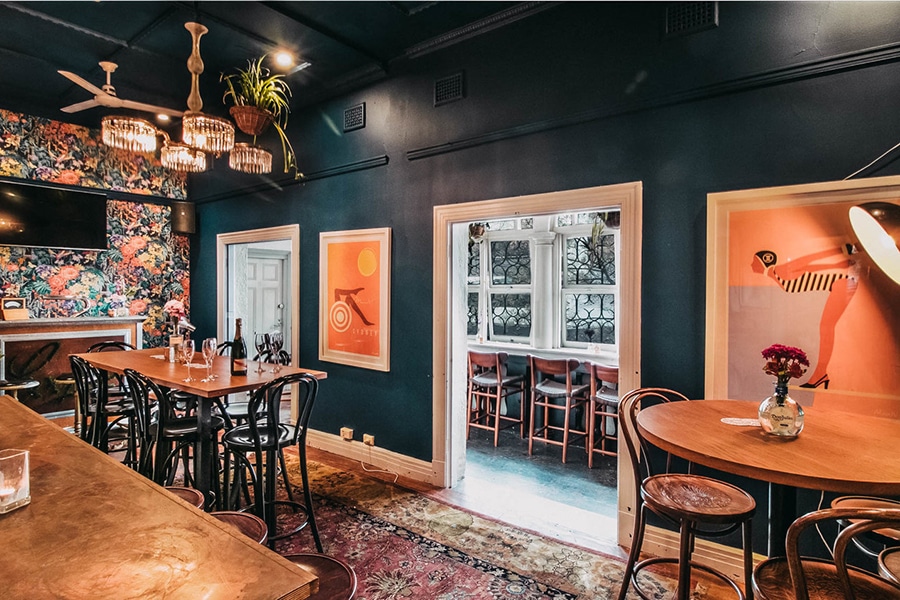 13. The Royal Oak Hotel
The Royal Oak Hotel in Double Bay is the perfect spot to drown your end of weekend blues with a Sunday Session. Grab a seat in the front bar with views of Bay Street or take advantage of the newly renovated Garden Bar and order from the impressive list of cocktails. If you're a fan of gin, try the Ginny Hendrix, a mix of Hendricks Gin, pineapple, cucumber and fresh ginger. You'll be forgetting all about the busy week ahead in no time.
Address: 28 Bay St, Double Bay NSW 2028
Phone: +61 2 9363 3935
Hours: Mon-Thu 10am-12am, Fri-Sat 10am-1am, Sun 10am-11pm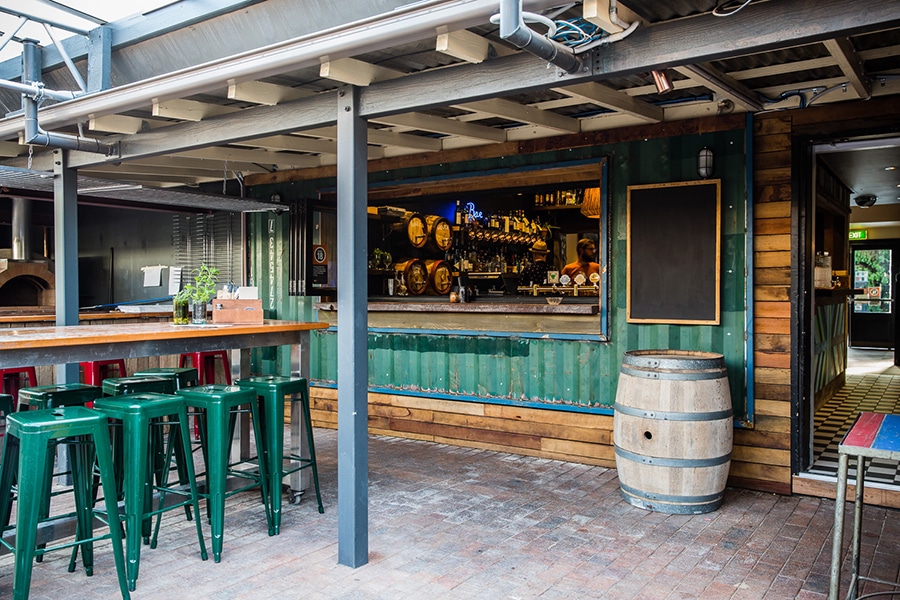 14. Public House Petersham
Public House Petersham offers a rustic, bustling spot for a Sunday session. Head to the beer garden, where the beer flows and the pizza is handmade and cooked in a giant wood fired oven right in front of you. A perfect place for Sunday drinks in Sydney, the tap beers rotate often and include local craft samples like Stone and Wood, Willie the Boatman and Batch. The graffiti artwork is also a sight to behold and a cozy spot to enjoy a drink with friends.
Address: 292 Stanmore Rd, Petersham NSW 2049
Phone: +61 2 9568 3703
Hours: Mon-Fri 11am-12am, Sat 12pm-1am, Sun 12pm-10pm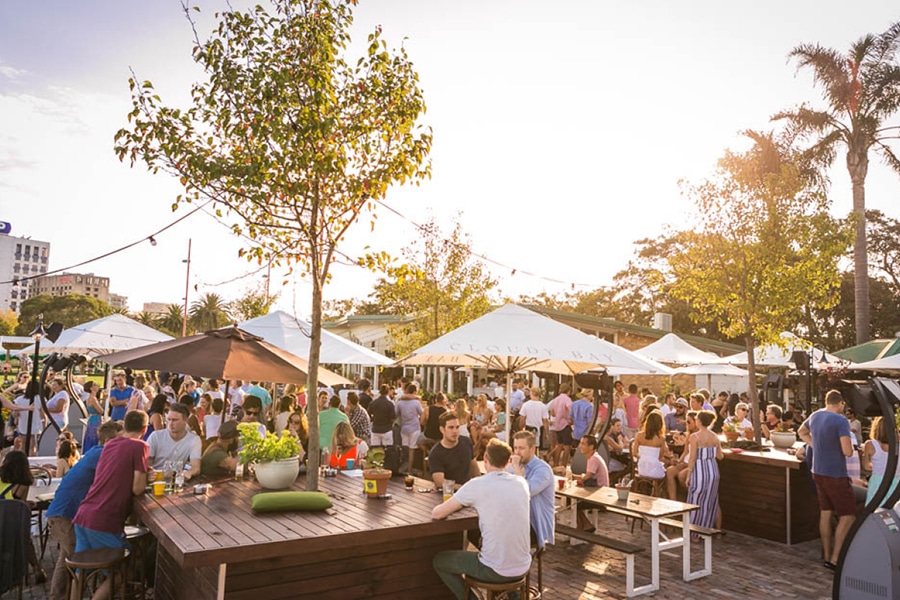 15. The Greens North Sydney
This is not the type of lawn bowls club your grandma goes to, it's got gourmet food, an unbeatable view and drinks on tap. The Greens North Sydney requires a sign in when you arrive but once you do you'll walk into a huge space with tasteful décor with a slight retro vibe. The stocked bar and impressive selection of wines plus the beautiful views of Sydney harbour make The Greens a no brainer for your next Sunday session.
Address: 50 Ridge St, North Sydney NSW 2060
Phone: +61 2 9245 3099
Hours: Mon-Thu 11:30am-10pm, Fri 11:30am-12am, Sat 9am-12am, Sun 9am-10pm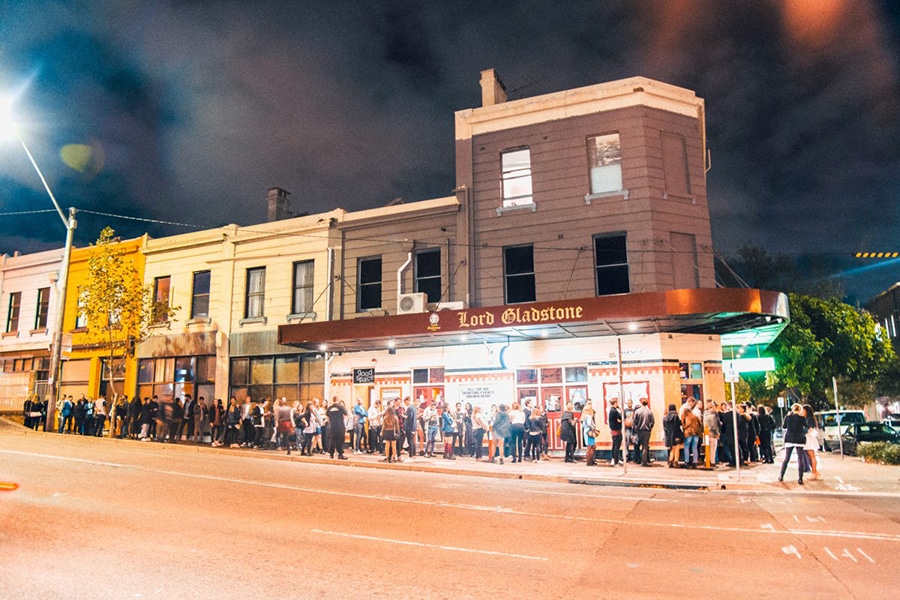 16. Lord Gladstone
Lord Gladstone is popular with locals and is almost always a guaranteed party, even on a Sunday. Live music, well executed pub food and local craft beers like Young Henrys makes this one of the best places for Sunday sessions Sydney has to offer. And don't forget to try their famous and nostalgic deep fried Golden Gaytime dipped in sweet caramel sauce.
Address: 115 Regent St, Chippendale NSW 2008
Phone: +61 2 9310 1483
Hours: Mon-Wed 11am-12am, Thu-Sat 11am-3am, Sun 12pm-10pm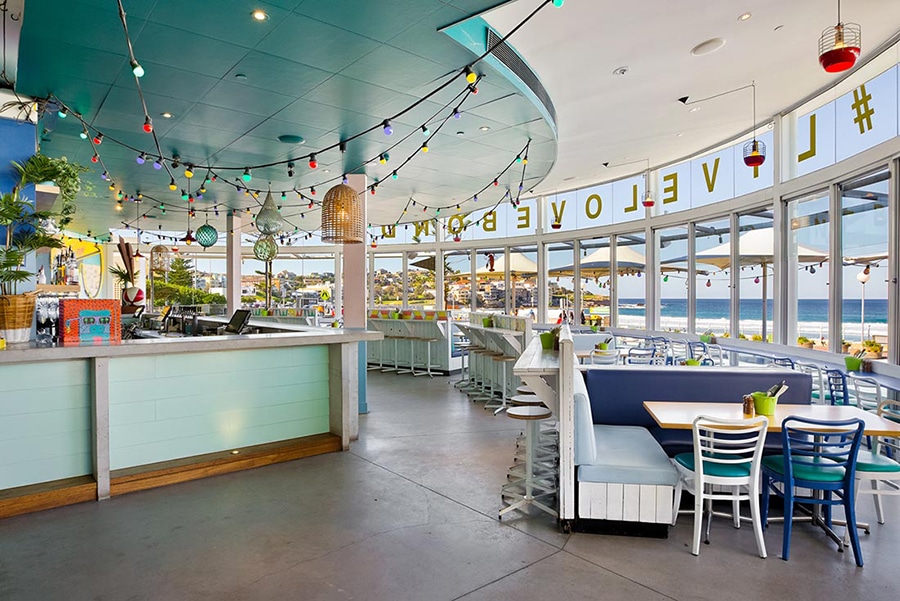 17. The Bucket List
This beachside retreat offers a sprawling area and laid back vibe right on Australia's iconic bondi beach. Make the most of your Sunday lazing on the beach or take a dip in the ocean then afterwards duck into the bar and restaurant for a Sunday session. The Bucket List's location makes it one of the best bars in Sydney for a Sunday afternoon. You can drink Pimm's by the pitcher here and tons of fresh seafood while you kick back and relax before the weekend is truly over. Bucket List possibly offers the best Sunday sesh Sydney has to offer.
Address: Bondi Pavillion, Shop 1, Queen Elizabeth Dr, Bondi Beach NSW 2026
Phone: +61 2 9365 4122
Hours: Mon-Sun 11am-12am
You'll also like:
Why Your Next Date Night in Sydney is at Alibi
20 Cool Restaurants in Sydney
More of the Best Rooftop Bars in Sydney
Have you subscribed to Man of Many? You can also follow us on Facebook, Twitter, Instagram, and YouTube.