20 Best Beer Gardens in Sydney
There's nothing quite like taking in the harbour views from one of Sydney's best beer gardens. The perfect place to get your zen on and see the day out in style, these hotspots have you sitting outdoors, enjoying a pint of lager in the sunshine and cracking into a chicken parmi. What could be better?
Even in the cooler months, the atmosphere of a good beer garden is worth braving the elements for. Owing to our glorious weather, Sydney is fortunate to be blessed with countless al fresco watering holes. Whether you're with a group of friends, someone special, or enjoying a solo drink, these featured Sydney beer gardens deserve their coveted spot. The best beer gardens in Sydney offer both reputation amongst other punters, drinks and food selection, and just you know…the unquantifiable, yet unmistakably and all-important vibe. With establishments hailing from the burbs and Sydney City, we've done the searching so you don't have.
You'll also like:
31 Best Bars in Sydney for a Fun Themed Night Out
20 Best Hidden Bars in Sydney
40+ Best Rooftop Bars in Sydney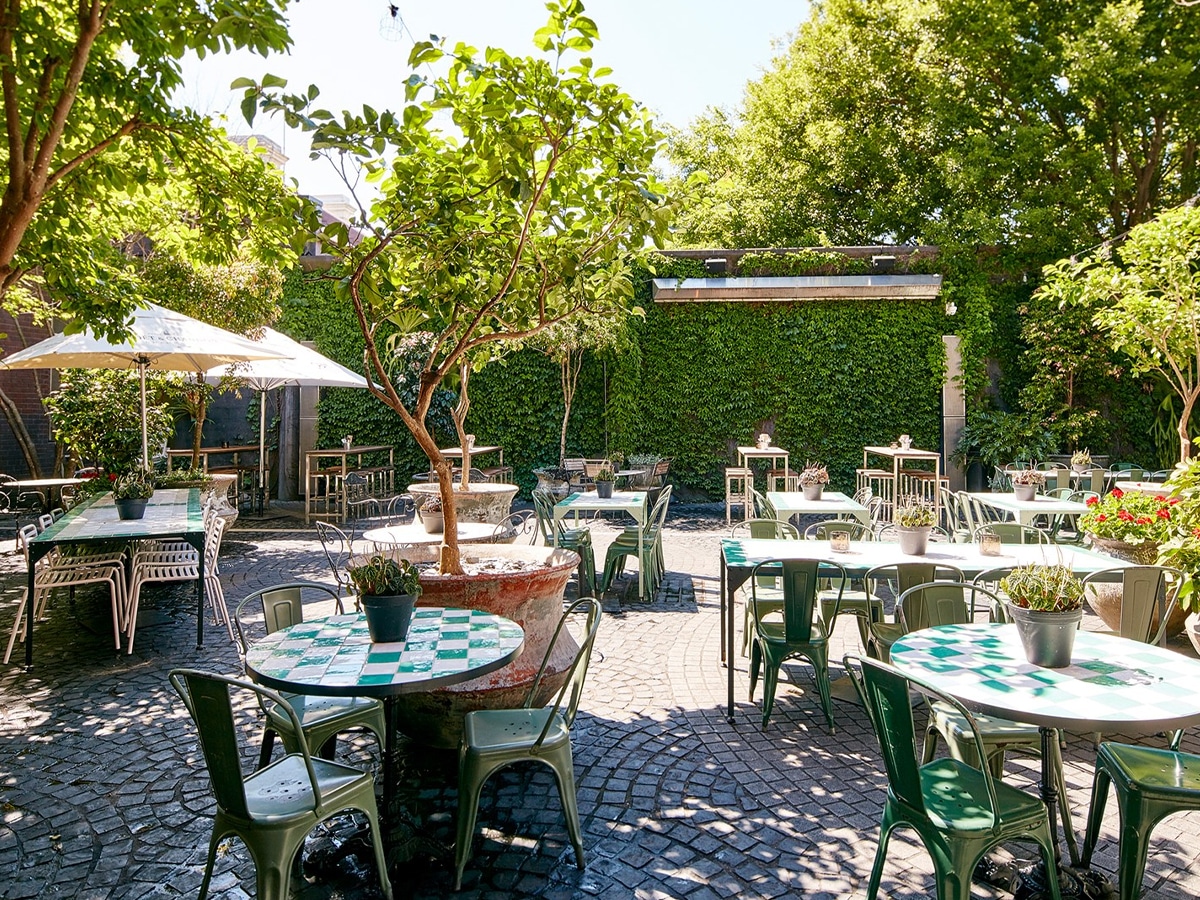 1. The Beresford
A true icon of the Sydney bars scene and a beer garden Sydney can be proud of. The venue itself, housed inside its art decor exterior, is impressive enough. But, the biggest drawcard of the Beresford is the beer garden. For good reason too, the Beer Garden is a tranquil outdoor area – in the heart of Sydney's inner-city – where you're sure to find locals enjoying their lazy summer afternoons over a drink and great food. Guests are welcome to bring their dogs into the courtyard, adding to the community vibe. Not far from Oxford Street, The Beresford used to be one of the city's most well know gay bars, and it has continued to be a favourite place to visit amongst the Sydney LGBTQ community.
Address: 354 Bourke Street, Surry Hills, Sydney NSW 2010
Phone: +61 2 9114 7328
Hours: Mon-Tue 12pm-12am, Wed-Sun 12pm-1am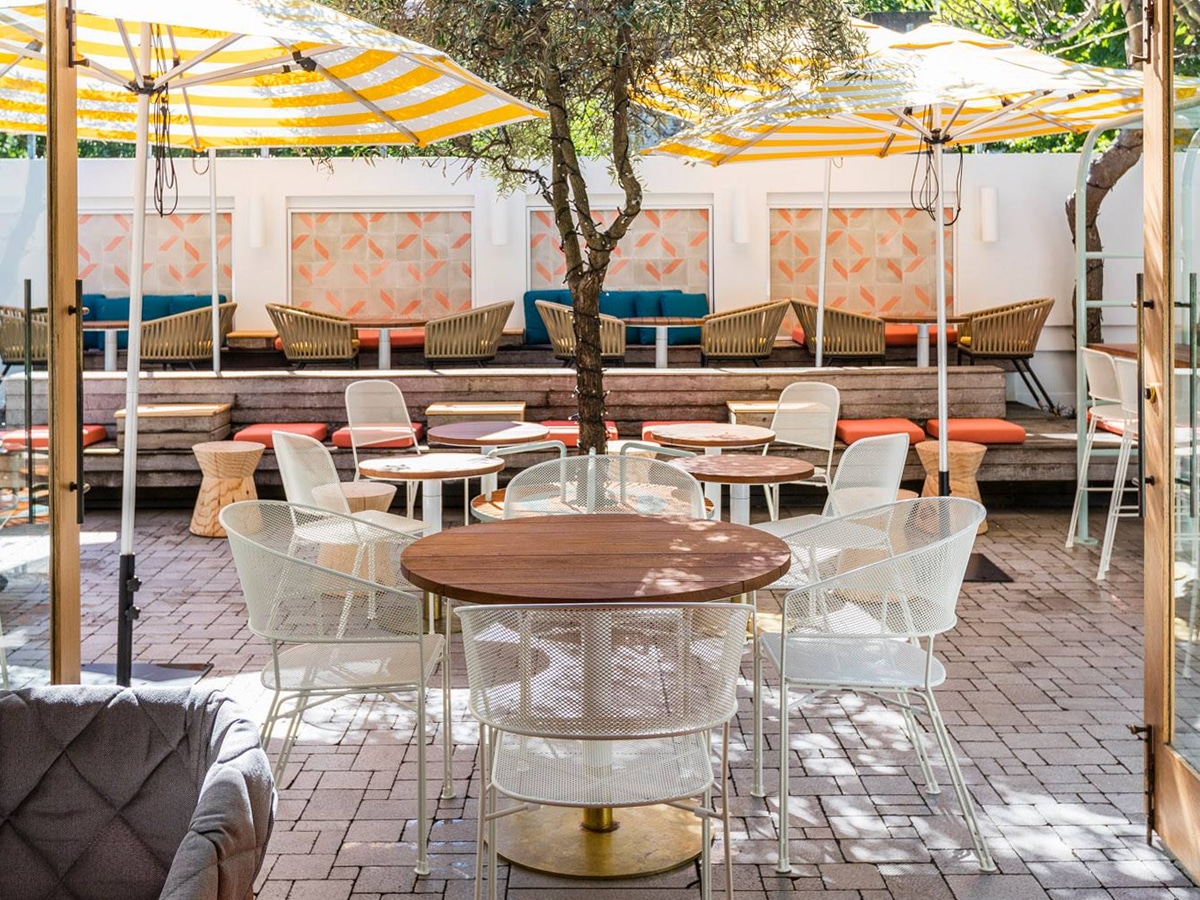 2. The Tilbury
Located just a 5-minute drive away from the Sydney CBD in the suburb of Woolloomooloo (can you pick another vowel please?), The Tilbury merges upscale dining with an unpretentious vibe. The coastal, Hampton-Esque décor of the outdoor area gives it a feeling of retreat from the city; making it an ideal place to relax and grab a drink. Excellent service ensuring patrons are always welcome is another charming element of the Tilbury story.
Address: 12-18 Nicholson Street, Woolloomooloo, Sydney NSW 2011
Phone: +61 2 9368 1955
Hours: Sun-Thu 11am-10pm, Fri-Sat 11am-12am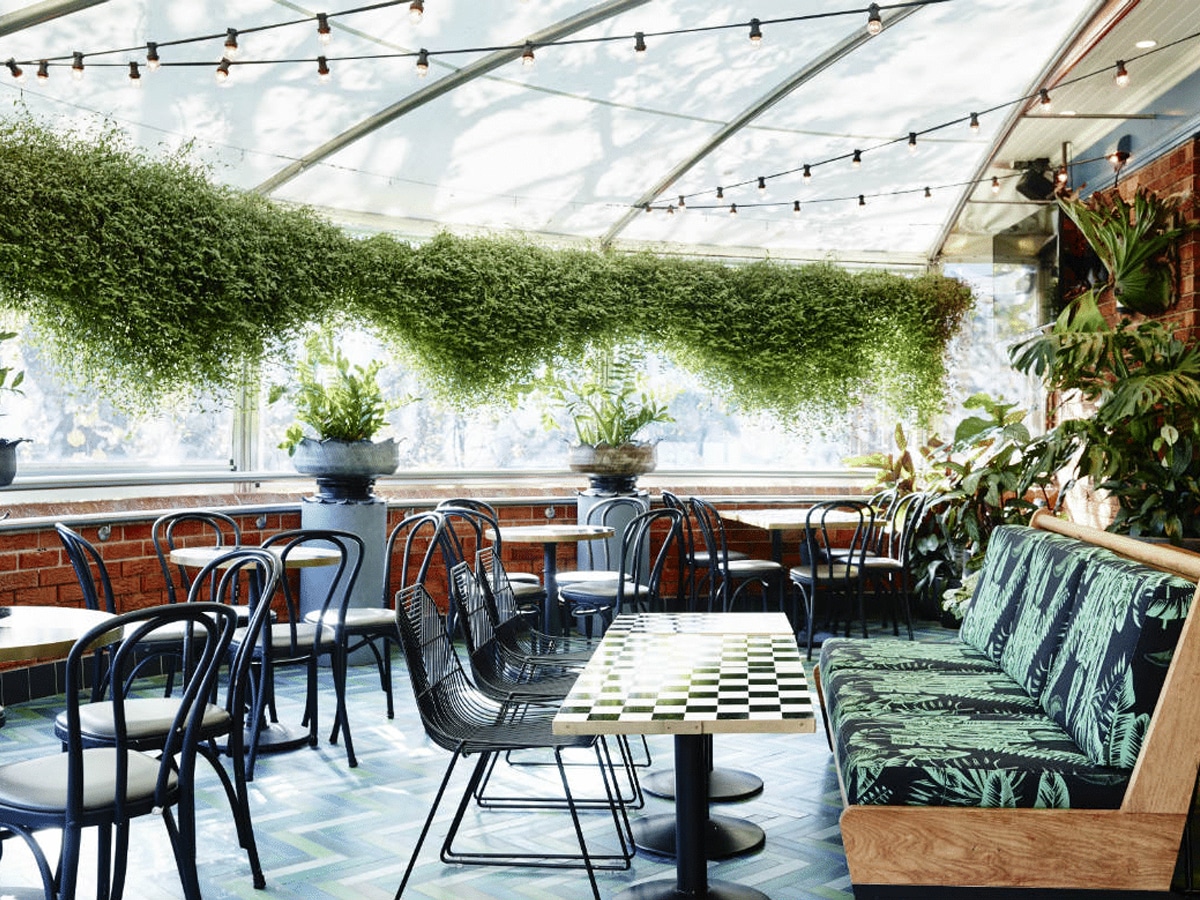 3. The Oaks Hotel
When you visit the Oaks Hotel for the first time, you may wonder where exactly the pub got its name from. That is until you enter the brilliantly shaded beer garden and stand mouth agape at the beautiful tree that has stood proudly for decades. The establishment itself has been operating since 1885, attracting a crowd of loyal regulars who proclaim The Oaks Hotel to have one of the best beer gardens Sydney wide. A mouth-watering menu along with thirst-quenching drinks on offer adds to its credentials. Visit at night to view the beautiful tree lit up with spectacular fairy lights, showing off its true majesty.
Address: 118 Military Road, Neutral Bay, Sydney NSW 2089
Phone: +61 2 9953 5515
Hours: Mon-Wed & Sat 10am-12am, Thu 10am-12:30am, Fri 10am-1:30am, Sun 12pm-12am

4. The Newport
Widely regarded as the best beer garden on the Northern Beaches of Sydney. This is the place to come to witness the beautiful people of Sydney flaunt their style. Oh yes, the Newport in, well, Newport provides visitors a gorgeous setting with stunning views of Pittwater. Making this one of the places to go if you're in the Northern Beaches is perhaps the combination of excellent drinks and food menu, a crack team of staff to serve you, and a relaxing atmosphere that is meant to emulate the Hamptons. So if you have a How To Get Your Hands On the Glenfiddich x MR PORTER 20 Year Old Single Malt fantasy that needs to be filled, check out The Newport.
Address: 2 Kalinya Street, Newport, Sydney NSW 2106
Phone: +61 2 9114 7337
Hours: Mon-Fri 9:30am-12am, Sat-Sun 9am-12am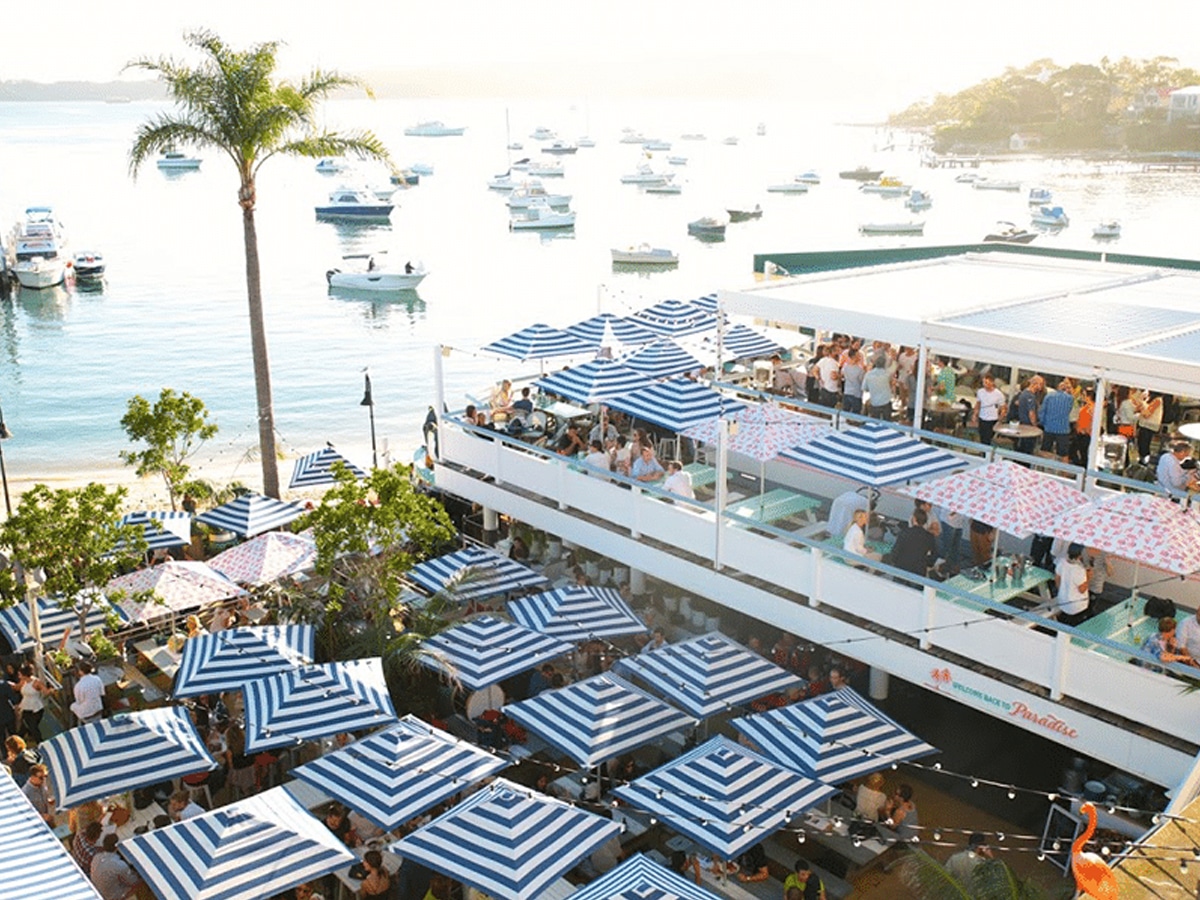 5. Watson's Bay Hotel
If visiting the Newport made you feel as though you were in the Hamptons, then coming to the picturesque Watson's Bay Hotel will give you European Riviera vibes. Situated right on the famed Sydney harbour, the views of the harbour and Sydney skyline from the outdoor area are a true splendour for the optics. Accessible by ferry, it is a quintessential Sydney pub for locals and tourists alike. When it comes to thirst-quenching, then look no further than one of the many deliciously refreshing cocktails on offer. We recommend something light like an Aperol Spritz or a Gin and Tonic.
Address: 1 Military Road, Watsons Bay, Sydney NSW 2030
Phone: +61 2 9337 5444
Hours: Mon-Thu 7am-9pm, Fri-Sat 7am-10pm, Sun 7am-9pm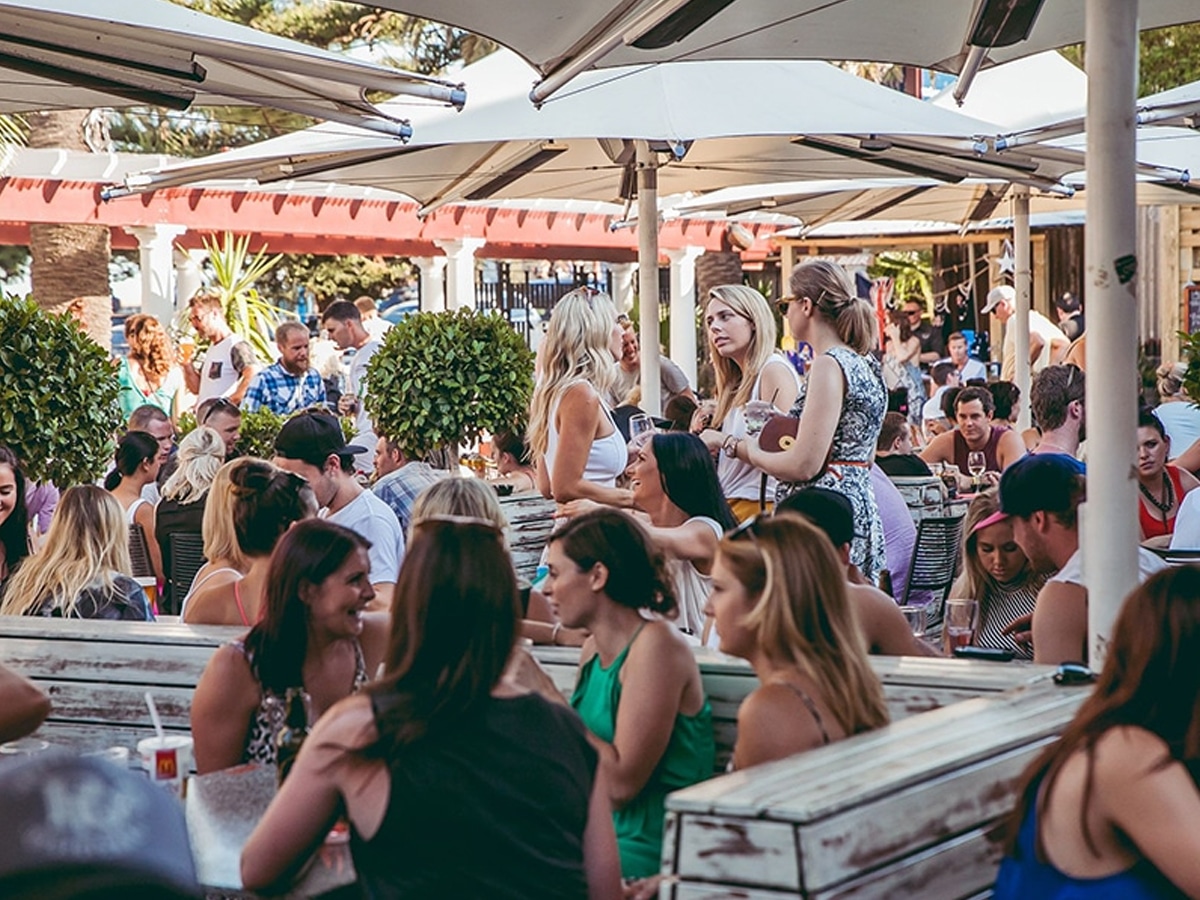 6. The Coogee Bay Hotel
Separating itself from the pack, The Coogee Bay Hotel takes full advantage of its idyllic location. An icon of Sydney, with a rich history and ample space to cope with its popularity, it is certainly one of Sydney's best beer gardens. With a massive outdoor area renowned as one of the city's popular places for a weekend session. You are spoiled for choice as to where you can sit in the famed beer garden with one thing being certain, you are greeted with a beautiful view of the beach that's right next door. The beer garden is heating during winter, providing patrons a pleasant environment all year round. With the outdoor bar serving alcoholic drinks from 8 am on the weekends, this is perhaps the best place for you to indulge in a bit of the hair of the dog that bit you.
Address: 9 Vicar Street, Coogee, Sydney NSW 2034
Phone: +61 2 9665 0000
Hours: Mon-Thu 6:30am-4am, Fri-Sat 6:30am-6am, Sun 6:30am-12am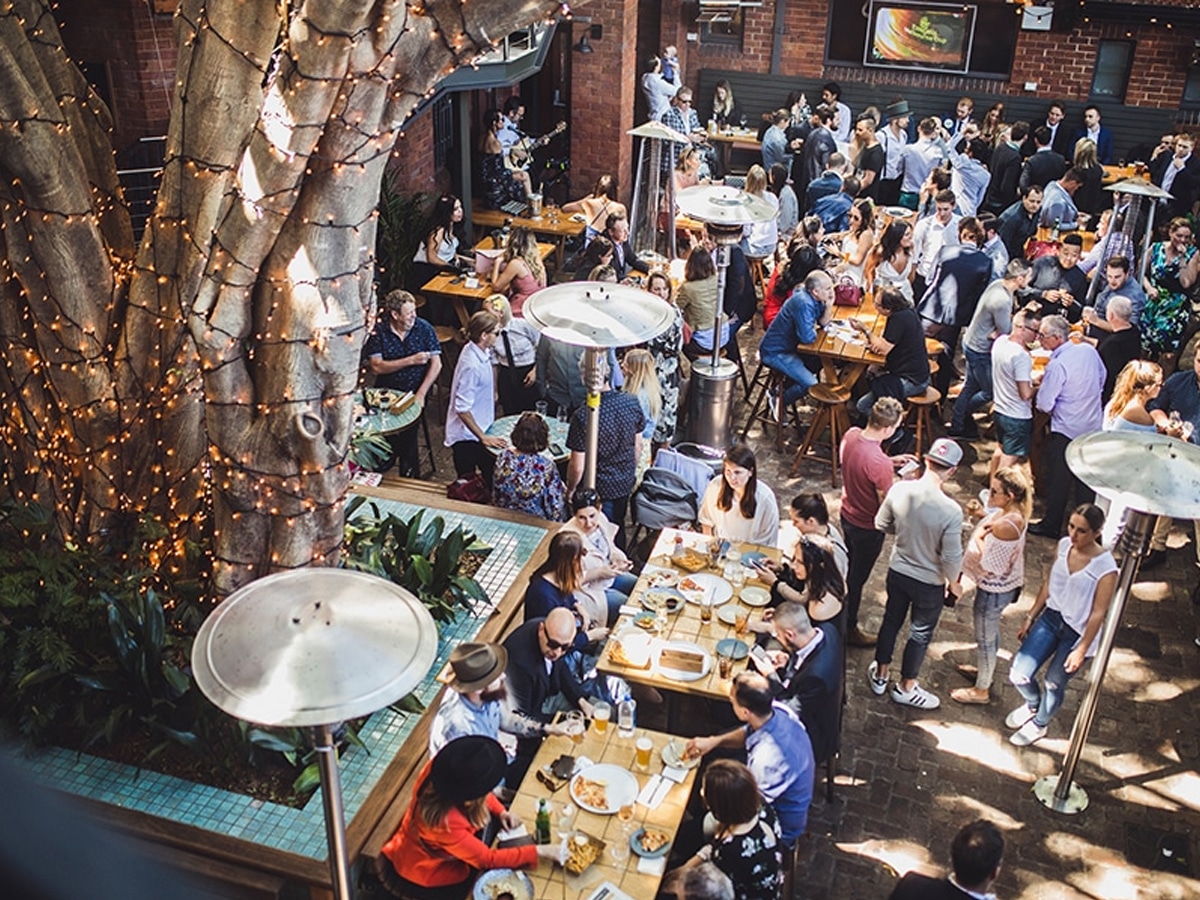 7. The Sheaf
A gem in Sydney's Eastern Suburbs, The Sheaf provides an oasis to escape the hustle and bustle. The airy and spacious somehow feels intimate and chilled. A major drawcard of this place is its continuous effort of providing an outstanding live music destination. The centre of The Sheaf's live entertainment is the Garden Bar, with many well-known musicians playing at the venue. If that wasn't enough the drinks menu includes both the classic and a selection of newer craft brewskis from local and international brewers. Paired with a menu that is geared towards social eating and shared experiences, it's got it all for a day or night out with friends.
Address: 429 New South Head Road, Double Bay, Sydney NSW 2043
Phone: +61 2 9327 5877
Hours: Mon-Wed 10am-1am, Thu-Sat 10am-2am, Sun 10am-12am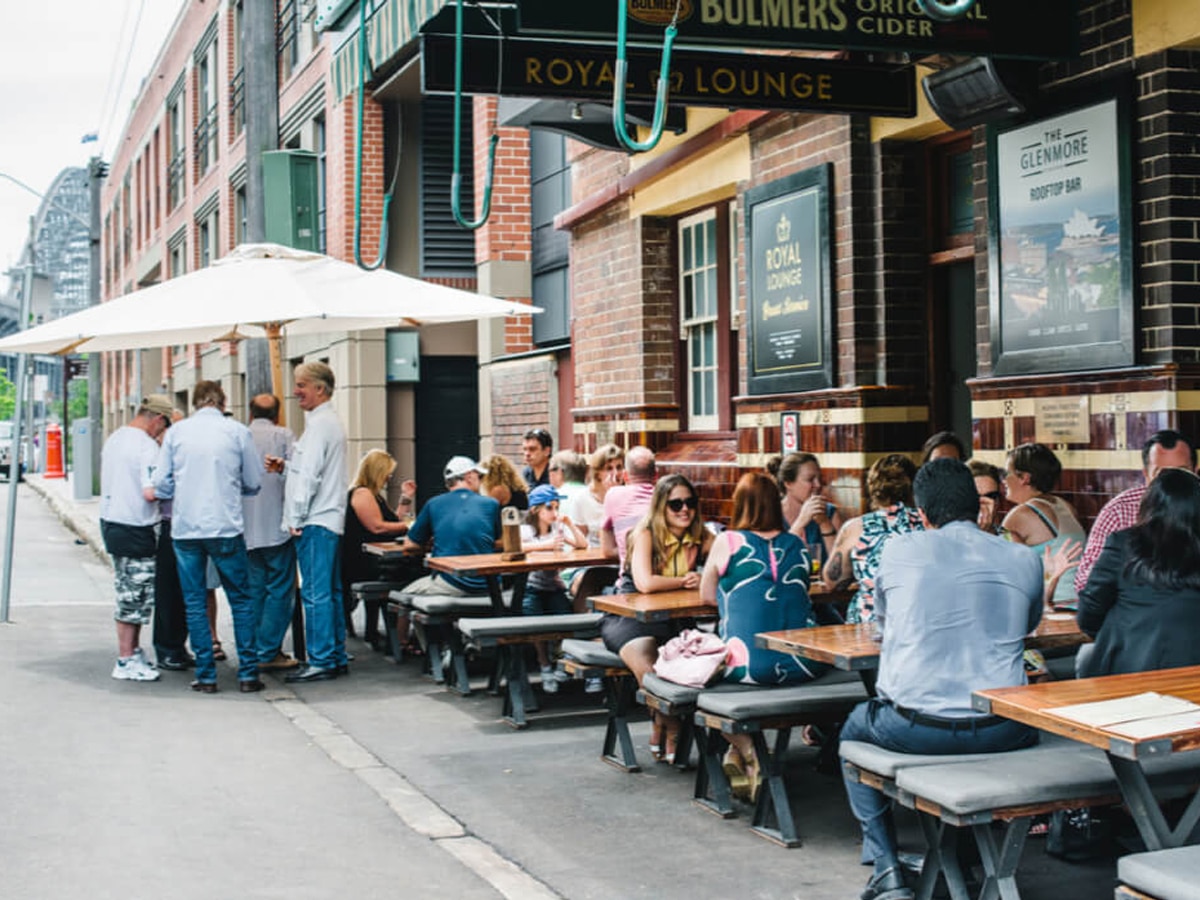 8. The Glenmore Hotel
With arguably the best rooftop view in Australia, The Glenmore Hotel is pretty much a perfect summer escape. If you are looking for the best beer garden in Sydney, you can't go past one that has picturesque views of the Harbour Bridge and Opera House.
Address: 96 Cumberland St, The Rocks NSW 2000
Phone: (02) 9395 5151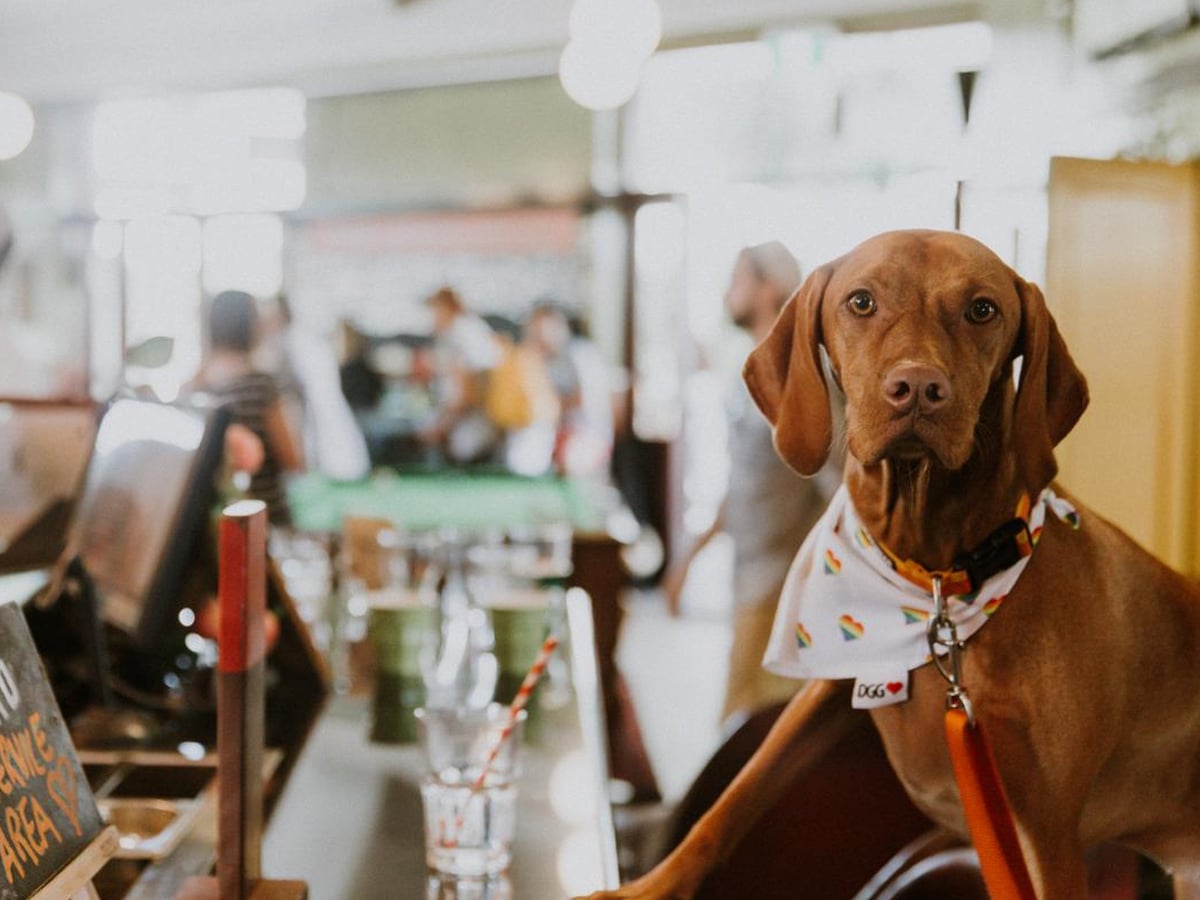 9. The Erko
In the handsomely leafy green suburb of Erskineville, you can find the Erskineville Hotel or The Erko as its known. This Inner-West Pub is home to another dog-friendly beer garden Sydney residents describe as friendly and welcoming. The major drawcard of this location is the award-winning smokehouse that is smack bang in the middle of the beer garden itself. What this means for visitors is some of the best gourmet treats known to Sydney. Pair this with one of the pubs cool and crisp beers or cocktails and you have yourself a winning combination.
Address: 102 Erskineville Road, Erskineville, Sydney NSW 2043
Phone: +61 2 9565 1608
Hours: Mon-Sat 11am-12am, Sun 11am-10pm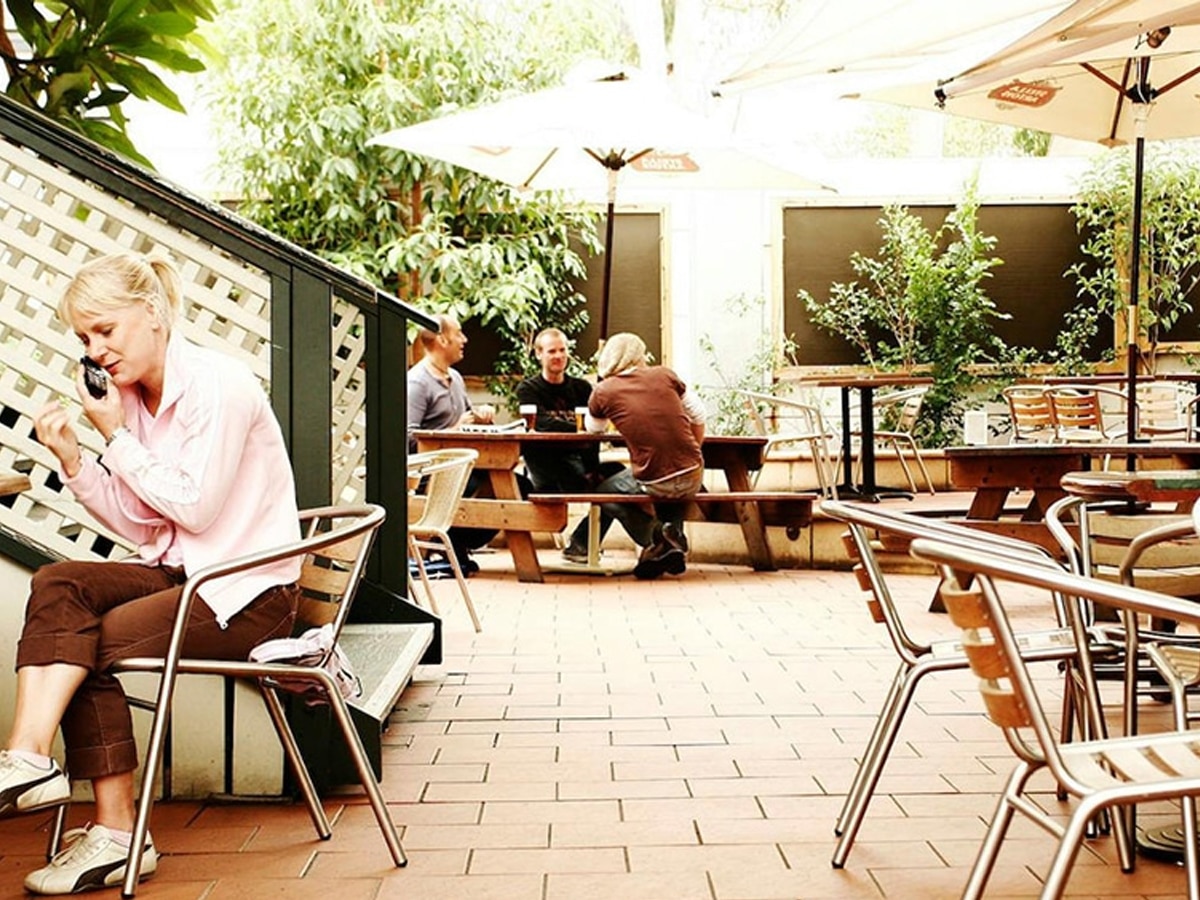 10. Courthouse Hotel
An establishment that is usually atop many a list of the best beer gardens in Sydney, we would be remiss to leave out the famous Courthouse Hotel. This pub is the sort of place where you can spend the whole day with friends, swapping stories and sharing laughs and it would seem as though the time just flew by. The Courthouse Hotel is quintessentially Newtown; a place where all walks of Sydney life come to enjoy the simple things in life – like a cold drink and the sun on your back.
Address: 202 Australia Street, Newtown, Sydney NSW 2042
Phone: +61 2 9519 8273
Hours: Mon-Sat 10am-12am, Sun 10am-10pm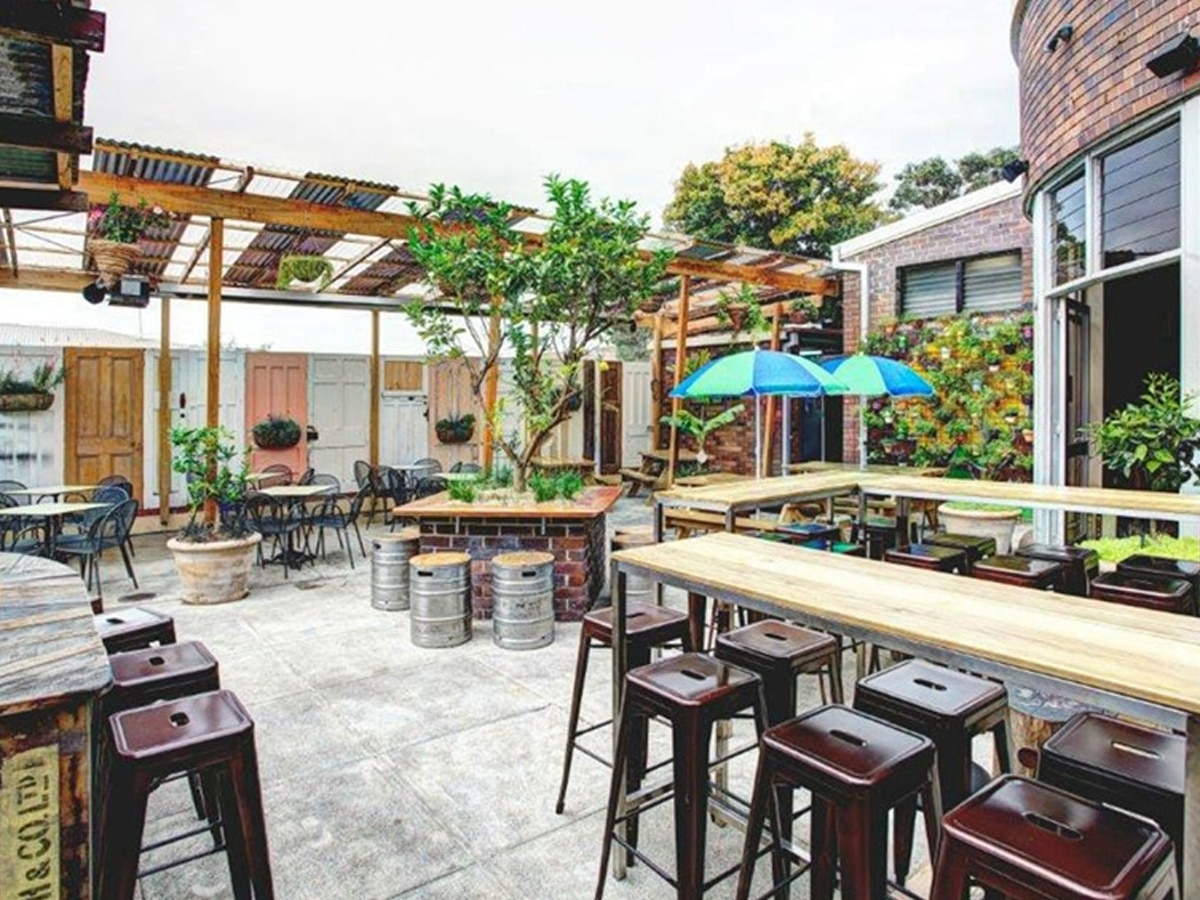 11. The Henson
What's great about The Henson is its focus on quality, seasonal and sustainability. This Inner-Sydney pub is aligned with the local community, supporting ethical and responsible practices by providing organic, hormone-free meat and sustainable seafood. Exceptional customer service is another primary focus. The leafy and well maintained outdoor area has an adjoining children's area, ensuring a family-friendly environment. The beer garden itself is enormous with plenty of space to sit back and enjoy the cool tunes being belted out while sipping on a quality craft beer.
Address: 91 Illawarra Road, Marrickville, Sydney NSW 2204
Phone: +61 2 9569 5858
Hours: Mon-Sat 11:30am-12am, Sun 11:30am-10pm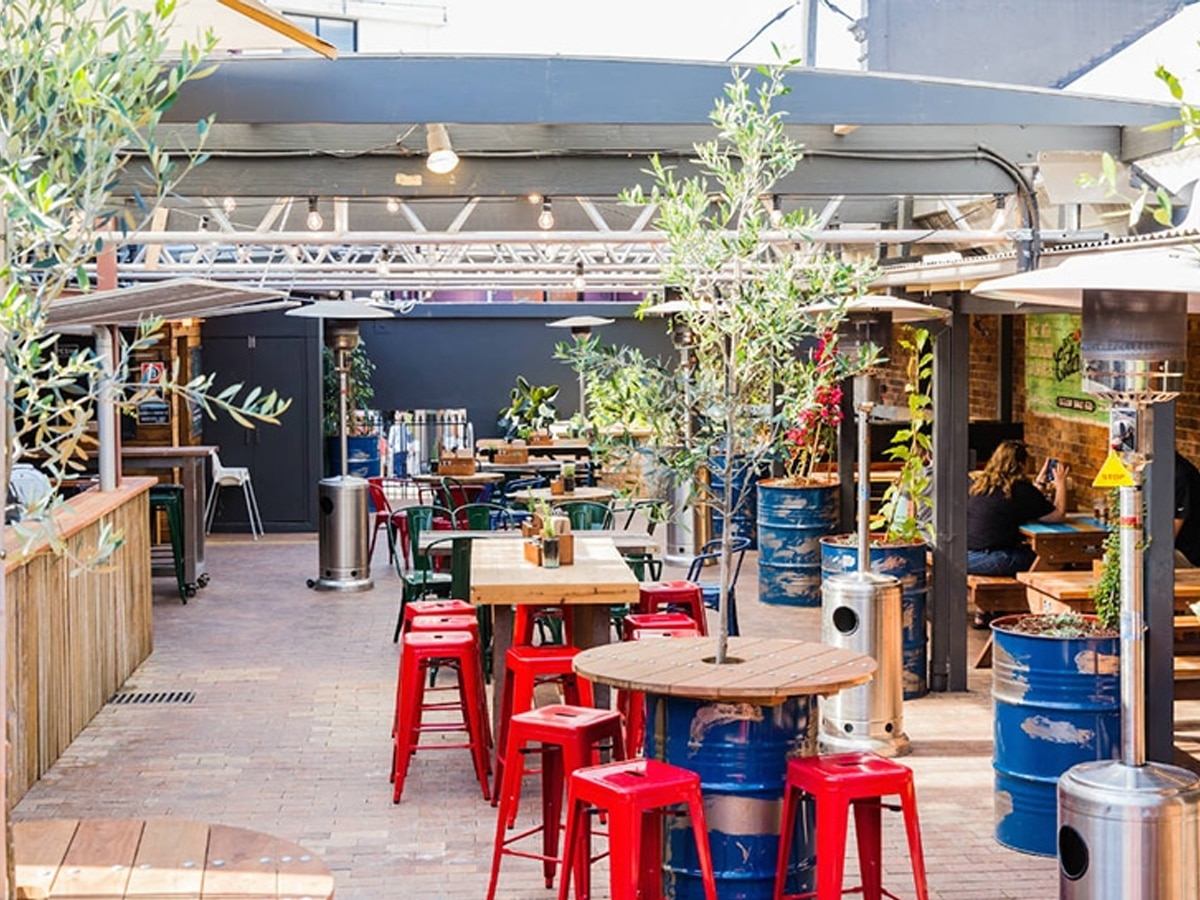 12. The Public House Petersham
Home to Gizmo the cat – yes, the pub has a cat – The Public House Petersham is a great pub serving up quality craft beers, wood-fired pizza, and a variety of delicious food. In addition to Gizmo, you are greeted with handsome little pot plants, a cacophony of un-matching stools and seats as well as large Valhalla-esque tables. While craft beer is the house specialty, cocktail, wine and spirit lovers needn't miss out. The wood-fired pizza is amongst the best in the city. So, if beer and pizza is your jam, may the sunny garden greet you with open arms and may it always welcome you back.
Address: 292 Stanmore Road, Petersham, Sydney NSW 2049
Phone: +61 2 9568 3703
Hours: Mon-Fri 11am-12am, Sat 12pm-12am, Sun 12pm-10pm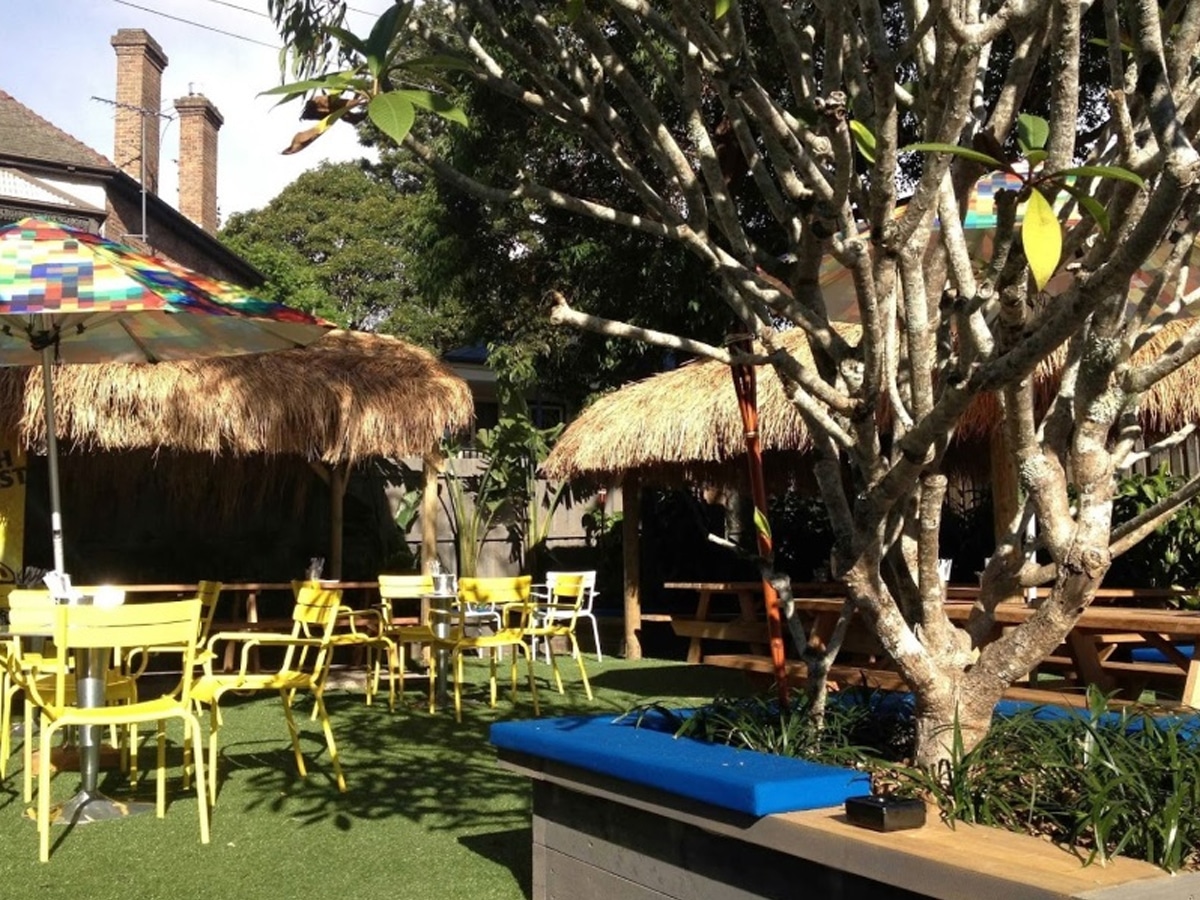 13. The Balmain Hotel
Like many of the other entrants on our list, The Balmain Hotel has gone through some changes to better meet the demands of the ever-changing Sydney drinking public. Because of this effort, we recommend you check it out if you are looking to recreate sleepy-surf town vibes from holidays of days bygone. The dog-friendly beer garden offers an escpate from the city, transporting you to a more tranquil environment. We suggest you grab one of the famous cocktails or enjoy something delicious to eat from the menu which is described as Southern USA, Asian fusion.
Address: 74 Mullens Street, Balmain, Sydney NSW 2041
Phone: +61 2 9810 7500
Hours: Sun-Mon 12pm-10pm, Tue-Wed 12pm-11pm, Thu-Sun 12pm-12am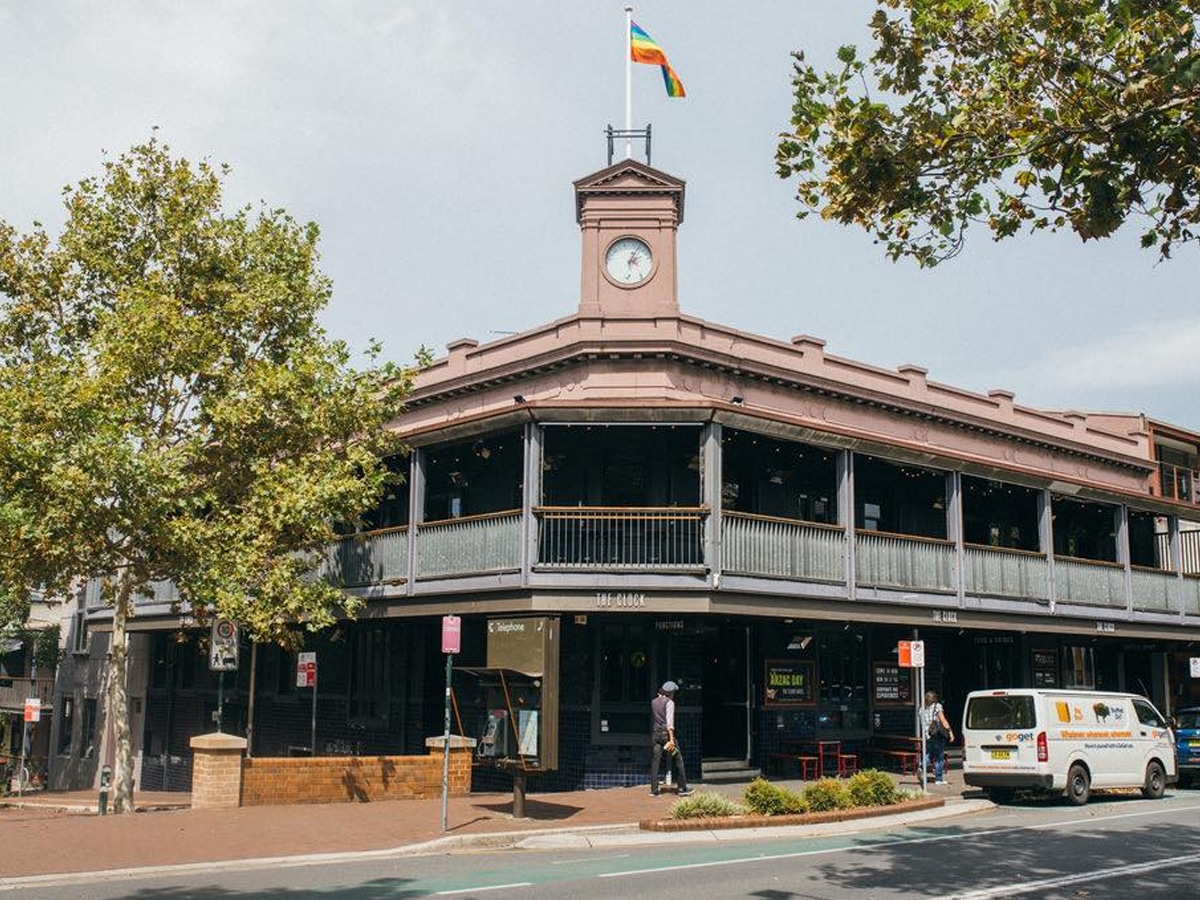 14. The Clock Hotel
Talk about size. The Clock's beer garden is essentially the entire inside section of the pub. Sit in an number of different spots and look down at those feasting on great food and fresh brews below. A perfect spot to spend an afternoon.
Address: 470 Crown St, Surry Hills NSW 2010
Hours: Mon-Sun: 12pm–10pm
Phone: (02) 9331 5333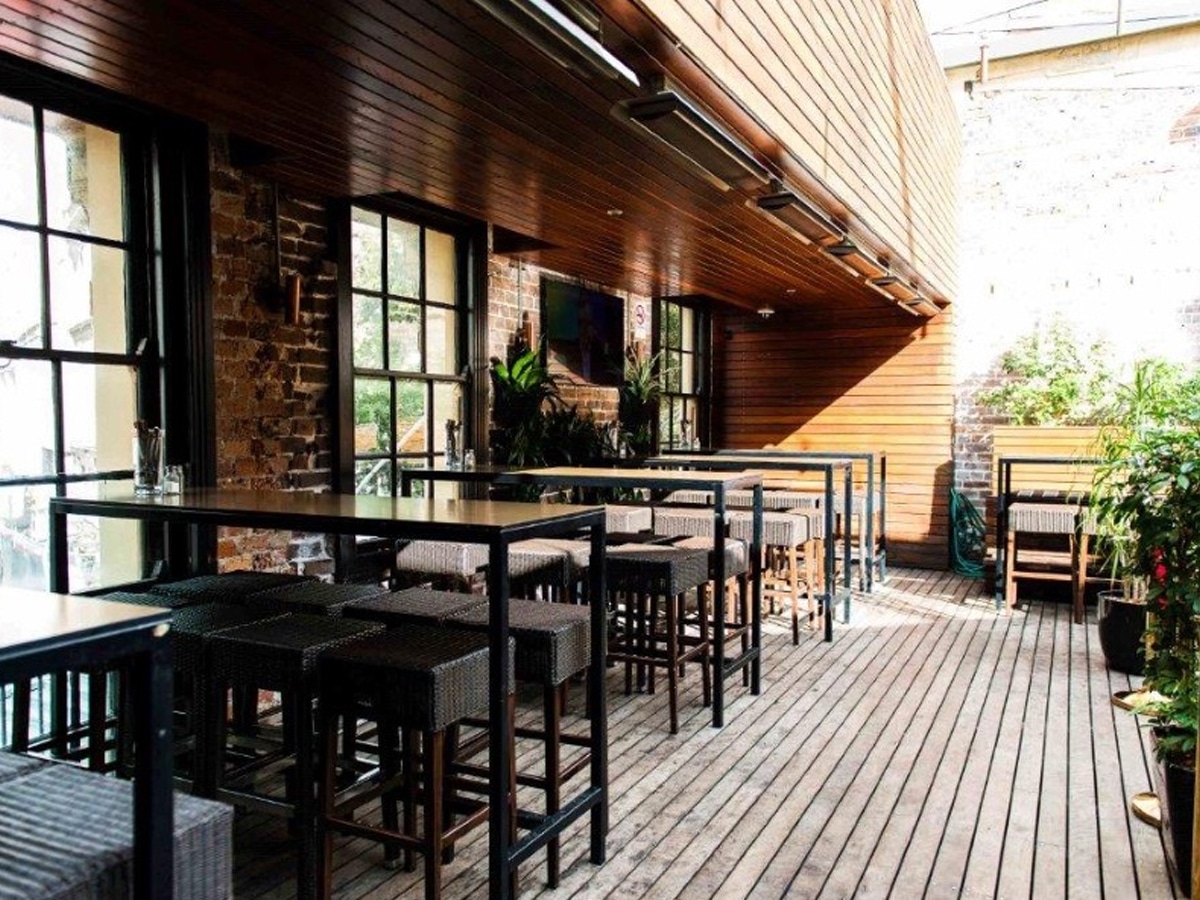 15. Strawberry Hills Hotel
In recent times, the Strawberry Hills Hotel has gone through a few changes to become a place that attracts a more upscale clientele. Despite this, it has remained true to its humble beginnings; with affordable and delicious meals as well as excellent cocktails and ice-cold beer. The beer garden is designed to help patrons escape the rat-race that is Sydney. If that wasn't enough, the bar opens at 9 am daily for those unopposed to a morning session.
Address: 453 Elizabeth Street, Surry Hills, Sydney NSW 2010
Phone: +61 2 9699 3355
Hours: Mon-Fri 9am-6am, Sat 9am-5am, Sun 9am-12am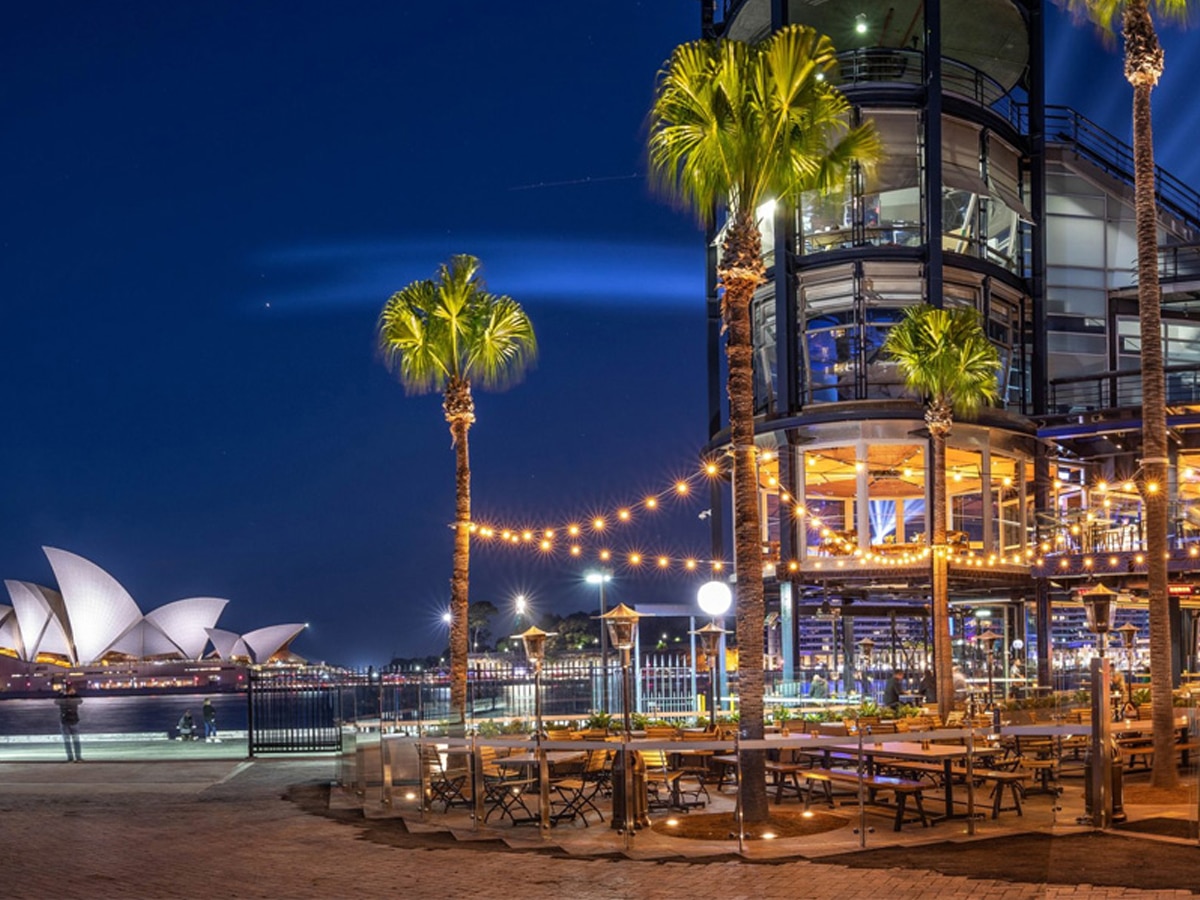 16. The Squire's Landing
You can't beat The Squire's Landing for location when it comes to beer gardens in Sydney. With a huge selection of James Squire beers, stellar views of the Sydney Opera House and Circular Quay, plus an award-winning wine list, what's not to like? This is the perfect place if to take an out-of-towner to show off the heart of Sydney.
Address: Northern end of the Overseas Passenger Terminal, Circular Quay W, The Rocks NSW 2000
Phone: +61 2 8014 5663
Hours: Mon-Thu & Sat-Sun 10am-12am, Fri 10am-1am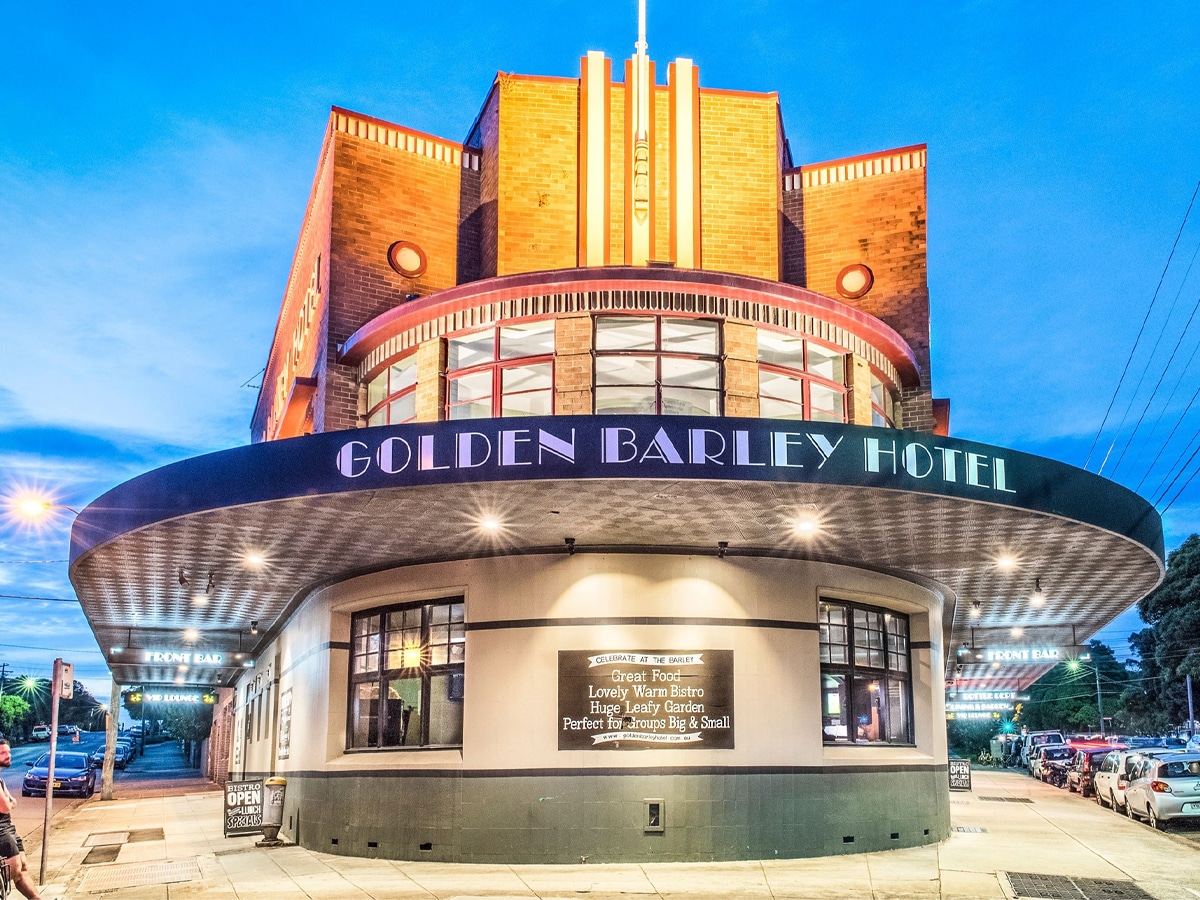 17. The Golden Barley Hotel
For nearly 25 years,  the Golden Barley Hotel has been owned and run by a close-knit group of friends and family. Located in the Inner West, the establishment is a bit of an anomaly, taking a limited space and making it seem spacious,  yet intimate. As an added bonus, the bar takes pride in the fact that they have continuously supported the local community. It seems only right that that same community supports them as well.
Address: 165-169 Edgeware Road, Enmore, Sydney NSW 2042
Phone: +61 2 9565 1166
Hours: Mon-Sat 10am-2am, Sun 10am-12am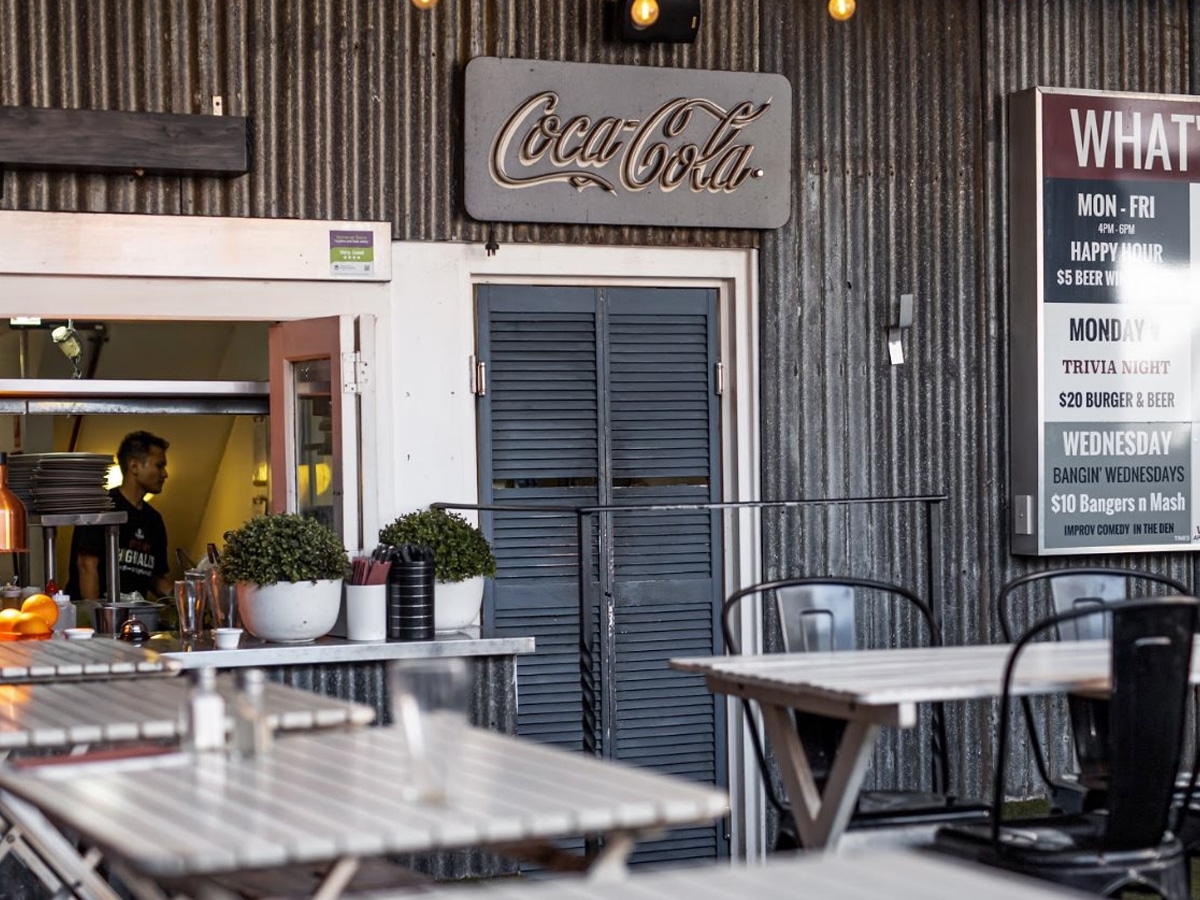 18. The Chippo Hotel
This Chippendale bar is known for being the place to go for a good time in the centre of Sydney. A classic Aussie pub on the surface, The Chippo has a menu featuring gastronomical delights from all corners of the globe. Serving great food as well as an impressive number of cocktails and beers. Food and booze aside, The Chippo has a relaxed atmosphere and seems to always have something going on with nights dedicated to pool comps, schnitzels, and trivia.
Address: 87-91 Abercrombie Street, Chippendale, Sydney NSW 2008
Phone: +61 2 9310 5133
Hours: Mon-Wed 12pm-11pm, Thu 12pm-11:30pm, Fri-Sat 12pm-12am, Sun 12pm-10pm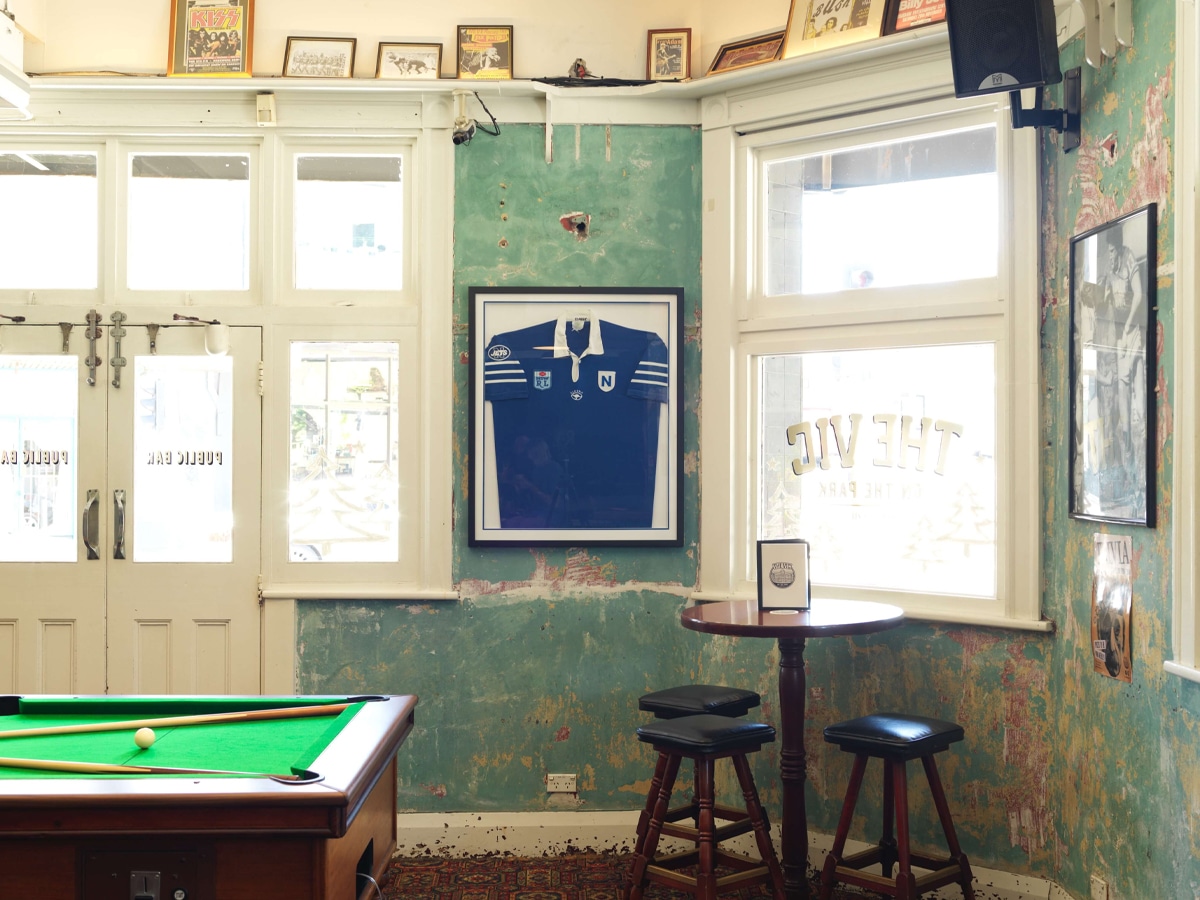 19. Vic on the Park
Merivale revamped this classic pub to make it a little more modern we aren't complaining. With great food and a newly established beer garden ripe for your Sunday adventures, you cant go wrong with this little spot.
Address: 2 Addison Rd, Marrickville NSW 2204
Phone: (02) 9114 7348
Hours: Mon-Tues: 10am-1am, Wed-Sat: 10am-3am, Sun: 11am-10pm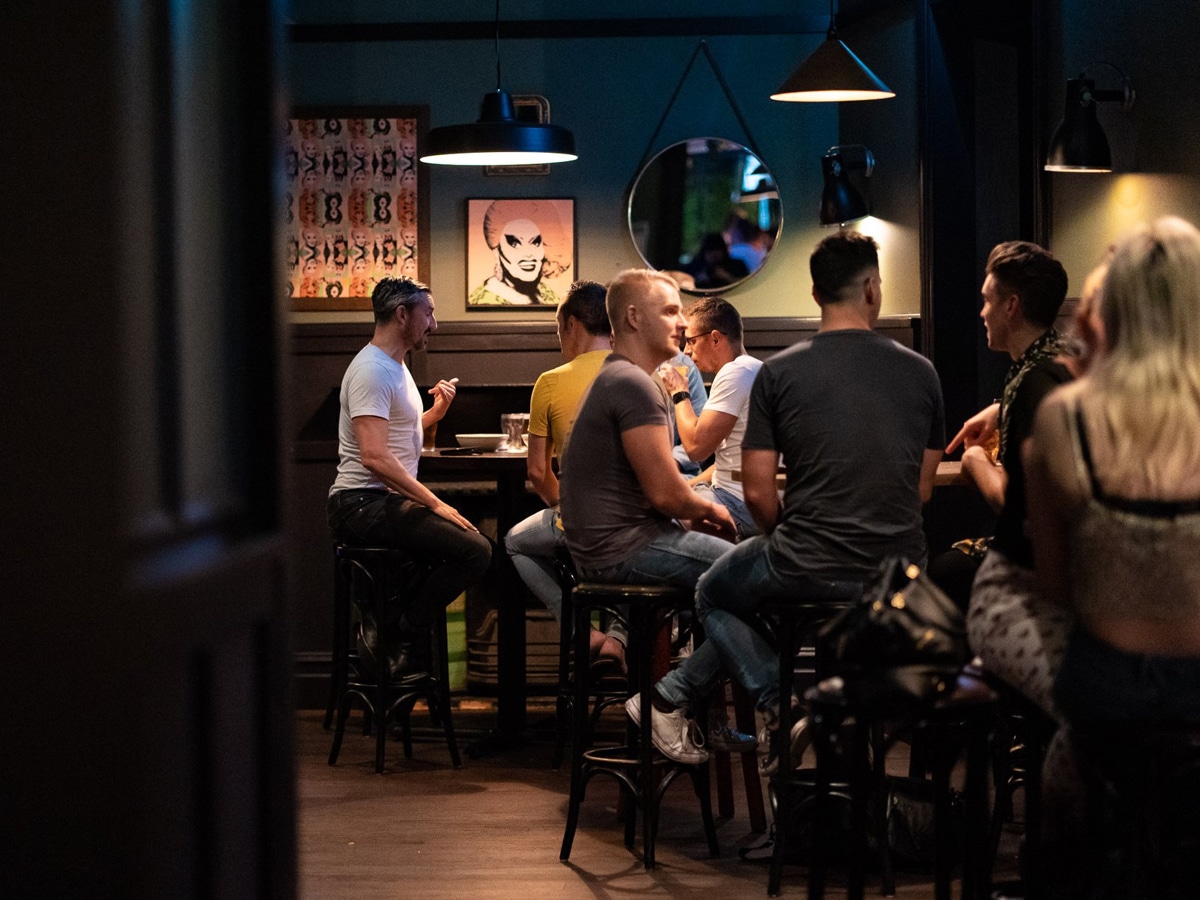 20. The Bank
With an unassuming front, you'd be forgiven for thinking The Bank is a quaint little pub, but it is anything but. Step through the front bar and you're met with a monster downstairs beer garden that takes you off to another world. Perfect for a Sunday arvo feed.
Address: 324 King St, Newtown NSW 2042
Phone: (02) 8568 1900
General FAQ
Where are the best beer gardens in Sydney?
A few of Sydney's best beer gardens are The Squire's Landing, Coogee Bay Hotel, The Sheaf, and The Beresford.
Why is it called a beer garden?
Beer garden is defined as an open-air space where beer and food are served. The term was taken from the German 'biergarten.'
You'll also like:
Best Cafes In Sydney
20 Best Hidden Bars in Sydney
40+ Best Rooftop Bars in Sydney