Drake's Whiskey 'Virginia Black' Has Finally Landed in Australia
The 6 God is just doing 6 God things. Canadian rapper, music mogul and LeBron James stan Drake is more or less ruling the world right now. Aside from scoring 29 Billboard Music Awards and four Grammy gongs, the 34-year-old is now topping the liquor business as well, thanks to his highly popular Virginia Black whiskey. Smooth and sultry with a touch of luxury, the American dram is going 0 to 100 real quick, and best of all, it's headed Down Under.
You'll also like:
Young Henrys' First-Ever Whisky is an 18-Year-Old Australian Triumph
Woodford Reserve's Oldest Bourbon Ever is Headed Down Under
Buffalo Trace Now Has its Own Cigar Line
Sure, Drake's not the first celebrity we've seen drop an alcohol collaboration. Over the years, big names like The Rock, Kendell Jenner and of course, Jay-Z have gotten in on the action, but unlike some of the more obvious cash-grabs, Drake enlisted some serious help for his spirit. Teaming up with DeLeón Tequila founder Brent Hocking, Drake launched Virginia Black back in 2016, around the same time Hotline Bling was absolutely shredding the Billboard charts. And in typical Drake fashion, it blew up.
According to The Spirits Business, Virginia Black sold a record 1,779 bottles on the day it was released, going on to sell 4,650 bottles in its first week. But while few predicted the release would be as popular as it was, it was no surprise to Drake. "We believe everyone should have access to glamour, swagger and soul. Virginia Black grants them that access, allowing people to embody the lifestyle always, not just on special occasions," he said. Flash-forward five years and the record-breaking whiskey has found a new home.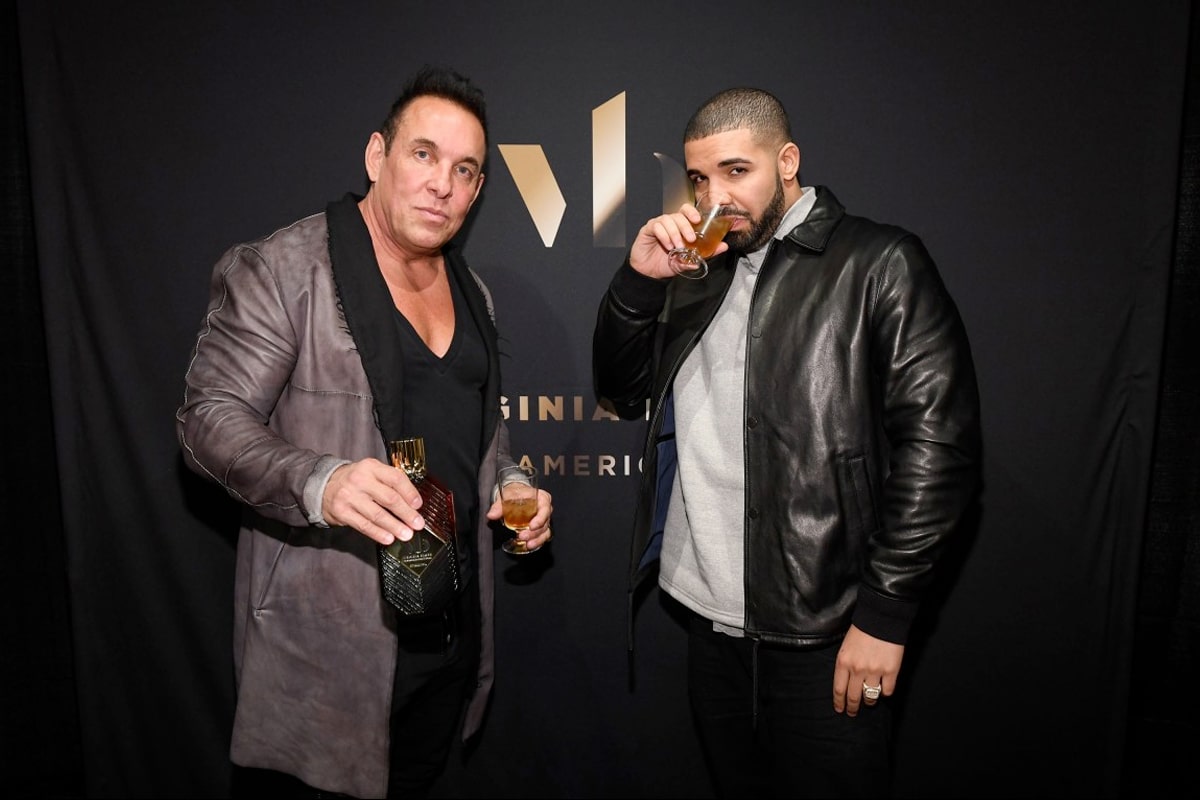 An exclusive partnership with Bevmart is bringing Virginia Black to Australia for the first time. Priced at AUD$99.99, the personally selected collection of two, three and four-year-old whiskies will be available to Aussie online starting from Tuesday 22 June.
"We are excited to be entering such a critical partnership with legendary beverage and spirits curator, Brent Hocking, and high-profile tastemaker Drake for this brand," Raj Beri, founder and CEO of Bevmart said. "Virginia Black has a unique and sophisticated design that equally matches its smooth and robust flavour profile, and we welcome the opportunity to bring this spirit to consumers all across Australia."
With a uniquely high-rye content, Virginia Black is finished with a decadent profile, but what caught most people's attention was the bottle. Drake and Hocking's creation was designed to sit on the mantle, not hidden away in the liquor cabinet. A two-toned black-and-glass bottle with a gold plaque, the whiskey looks more like a high-end Champagne.
"Best enjoyed neat, on the rocks, or as the defining element of a decadent cocktail", Drake's whiskey Virginia Black is now available exclusively online at Bevmart for AUD$99.99.
You'll also like:
Young Henrys' First-Ever Whisky is an 18-Year-Old Australian Triumph
Woodford Reserve's Oldest Bourbon Ever is Headed Down Under
Buffalo Trace Now Has its Own Cigar Line