G.H. Mumm's Unique Toast to 50 Years of the Sydney Opera House
The Sydney Opera House is celebrating its 50th birthday this October and official partner G.H. Mumm is raising the ultimate toast. It takes the form of a limited-edition gift tin, inside of which is a bottle of classic Mumm Cordon Rouge cuvée. Sip down the delicious bubbly and then hold on to the box for a keepsake, as it features a bold red sash, unique sail design, and other signature details. Indeed, the legacy vibes are strong on this one!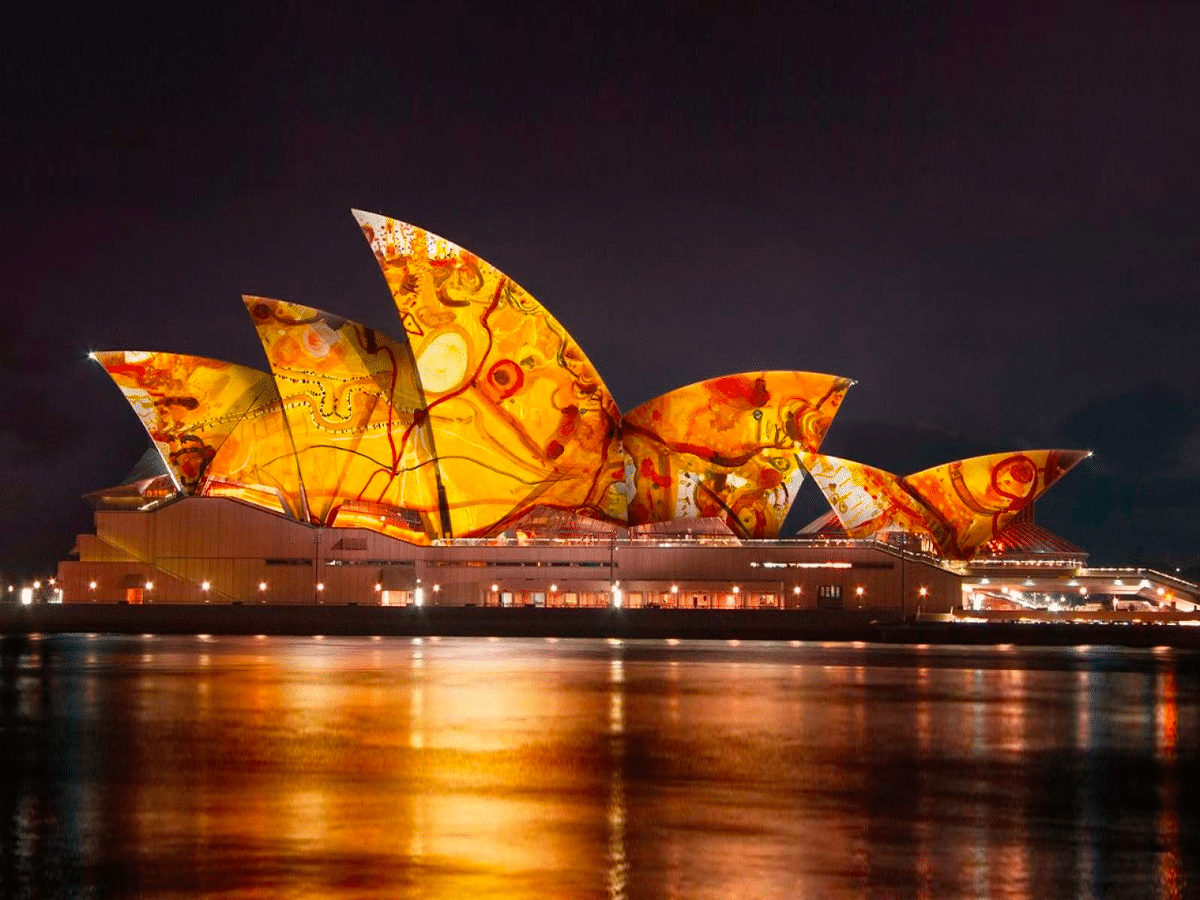 Happy 50th Birthday to the Sydney Opera House
A beloved institution if there ever was one, the Sydney Opera House is amongst the world's most iconic and recognisable buildings. It was designed in the 1950s by Danish architect Jørn Utzon and then constructed in stages over 14 years. Queen Elizabeth II herself was on hand for the official opening, which took place on 20 October 1973. From then to now, the multi-venue centre has hosted all kinds of legendary performances of every possible variety.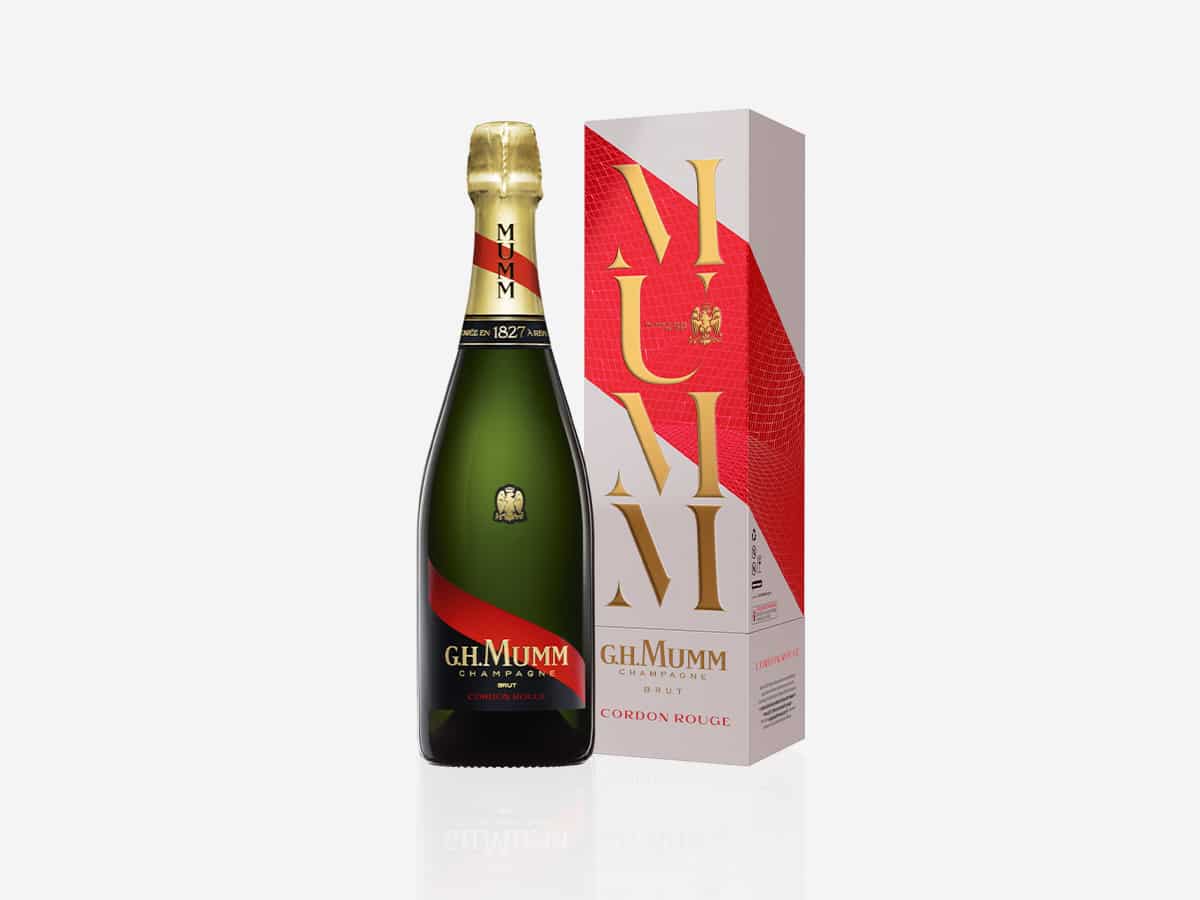 What is G.H. Mumm Cordon Rouge?
Speaking of heritage, G.H. Mumm was founded all the way back in 1827 by three winemaking brothers. Cordon Rouge cuvée arrived just under 50 years later and continues to draw from the type of crus and terroirs that can only be found in France's Champagne region.
Aged for a minimum of 20 months in Maison Mumm's cellars, it delivers a golden hue and an invigorating nose of white and yellow fruit. The taste is similarly vibrant and complex, balancing notes of ripe fruit with light caramel sweetness before trailing out on a creamy but effervescent finish.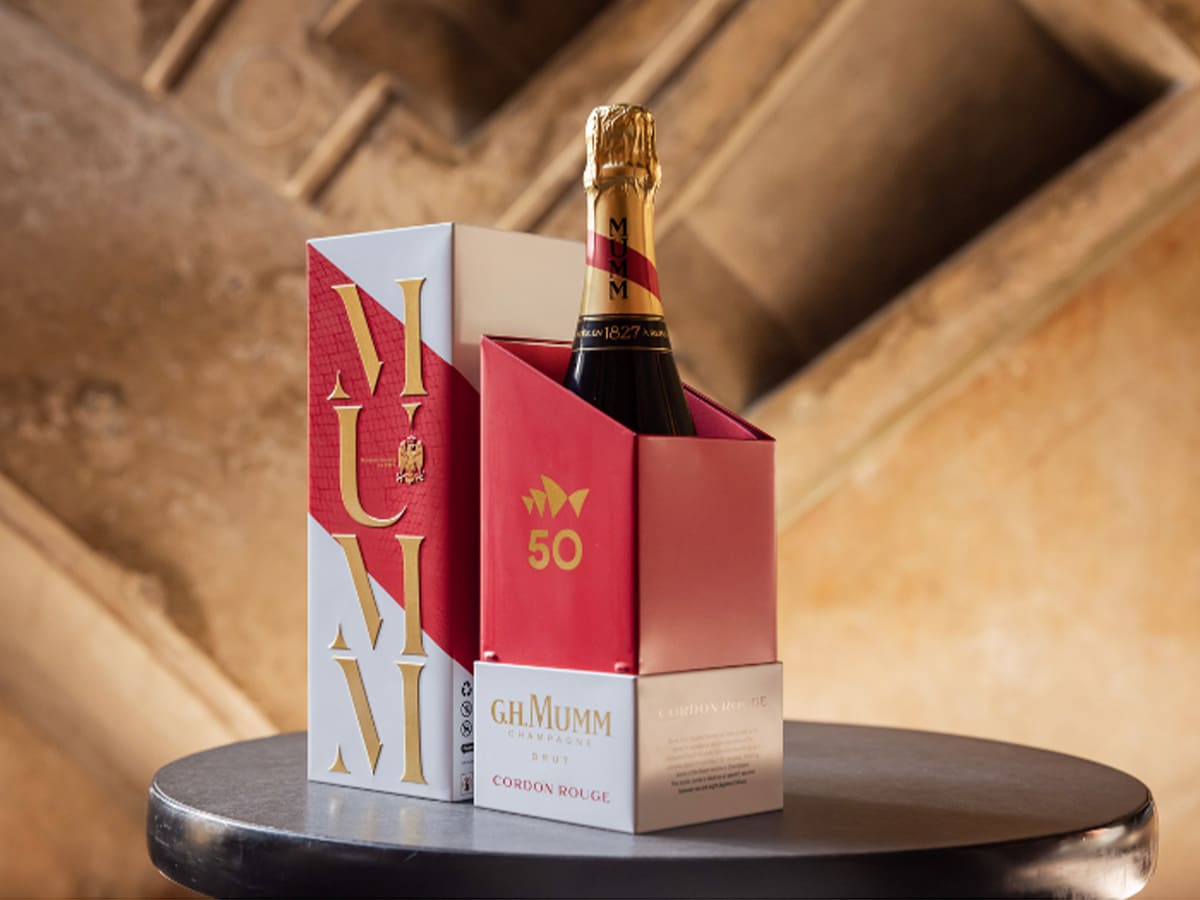 G.H. Mumm x Sydney Opera House 50th Anniversary Gift Tin
Two distinguished creative forces collide with the limited release of the Mumm Cordon Rouge 50th Anniversary Gift Tin. It commemorates 50 years of the Sydney Opera House by way of a bold packaging design, which unravels in two layers. On the outer box is the signature red sash that's been synonymous with Cordon Rouge since the cuvée's very beginnings. Slide out an inner box to discover the Sydney Opera House's iconic sails over a 50th-anniversary logo, amongst other details.
The G.H. Mumm x Sydney Opera House 50th Anniversary Gift Tin will be available to purchase starting 3 October 2023 via selected retailers for a suggested price of AUD$74.99. Score one while supplies last and then raise a toast of your own as we honour 50 years of resounding distinction. Happy birthday, Sydney Opera House!