This Hidden Poker Room in Sydney Will Transport You to 90's New York City
Picture this – It's the late 90's. You're in an underground private dining room in one of New York's finest dining establishments. The lighting is dim, the atmosphere is grand and the cocktails are world-class.
After a gloriously gluttonous meal, a professional Croupier enters the room and unveils an impeccable poker table beneath where you just ate your Spinalis steak. Cards are dealt and chips are dispensed. A great game of poker between friends is about to commence.
Even though it might sound like the beginning of a great Martin Scorsese film, this entire exclusive experience is now available in Sydney's very own The Gidley (down to the Spinalis steak and professionally trained Croupier).
You'll also like:
You Haven't Had an Old-Fashioned Until You've Used Proof Maple Bacon Syrup
Abraham Ancer and Aron Marquez Launch a Premium Tequila Just in Time for Cinco de Mayo
16 Best Beer Gardens in Sydney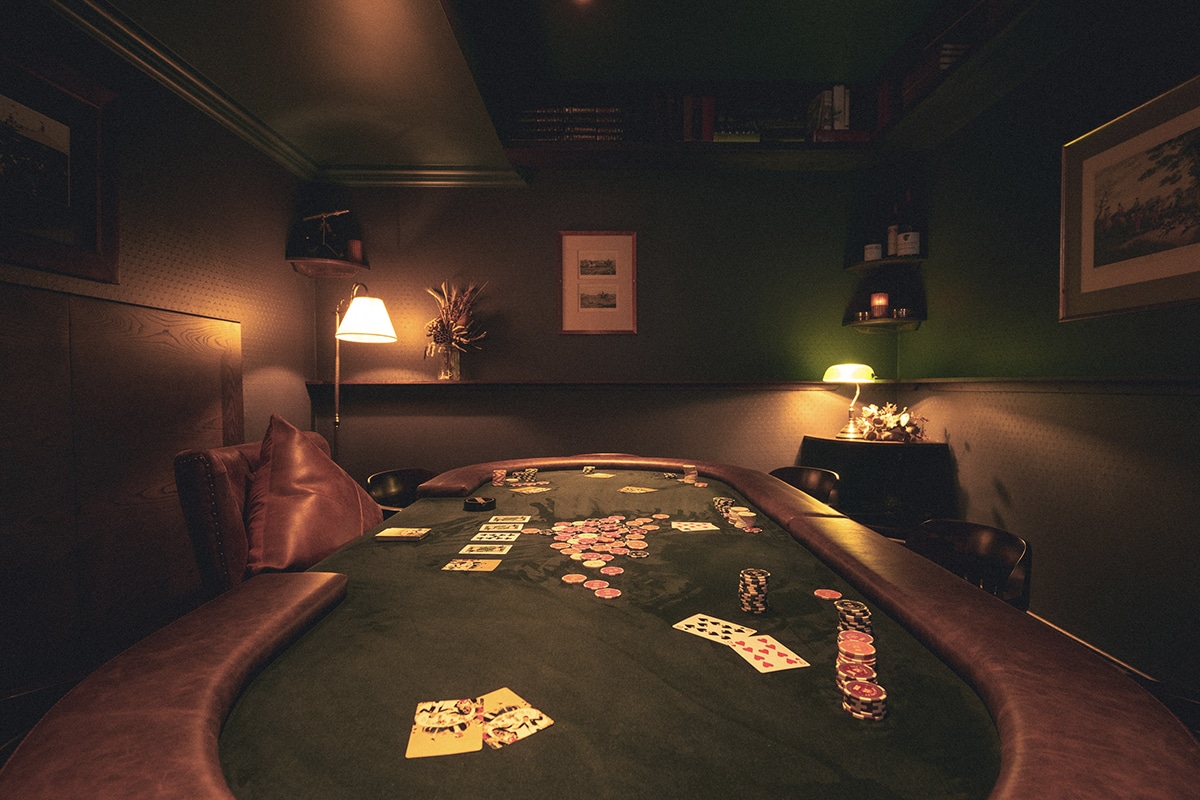 The Liquid & Larder team (parent company of The Gidley, Wild Rover, Bistecca & Grandma's) came up with the idea as they were nearing the end of lockdown in 2020. They met up weekly, drank wine, played cards, and discussed what a post-lockdown world had in store for them. This included plans on what to do with the room now dubbed "The Library".
Previously just a private dining room, this space has now been transformed into a room unlike any other. A custom-made tournament quality poker surface lies beneath an 8-person American Oak dining table, waiting to be revealed after you've indulged in the delicious food The Gidley is known for.
Inspired by the Mayfair Club, one of New York City's most famed cardrooms, these two poker rooms hold many similarities, including the Mayfair being in a basement of an apartment building in Gramercy, while The Library is hidden away in a basement on Sydney's King Street.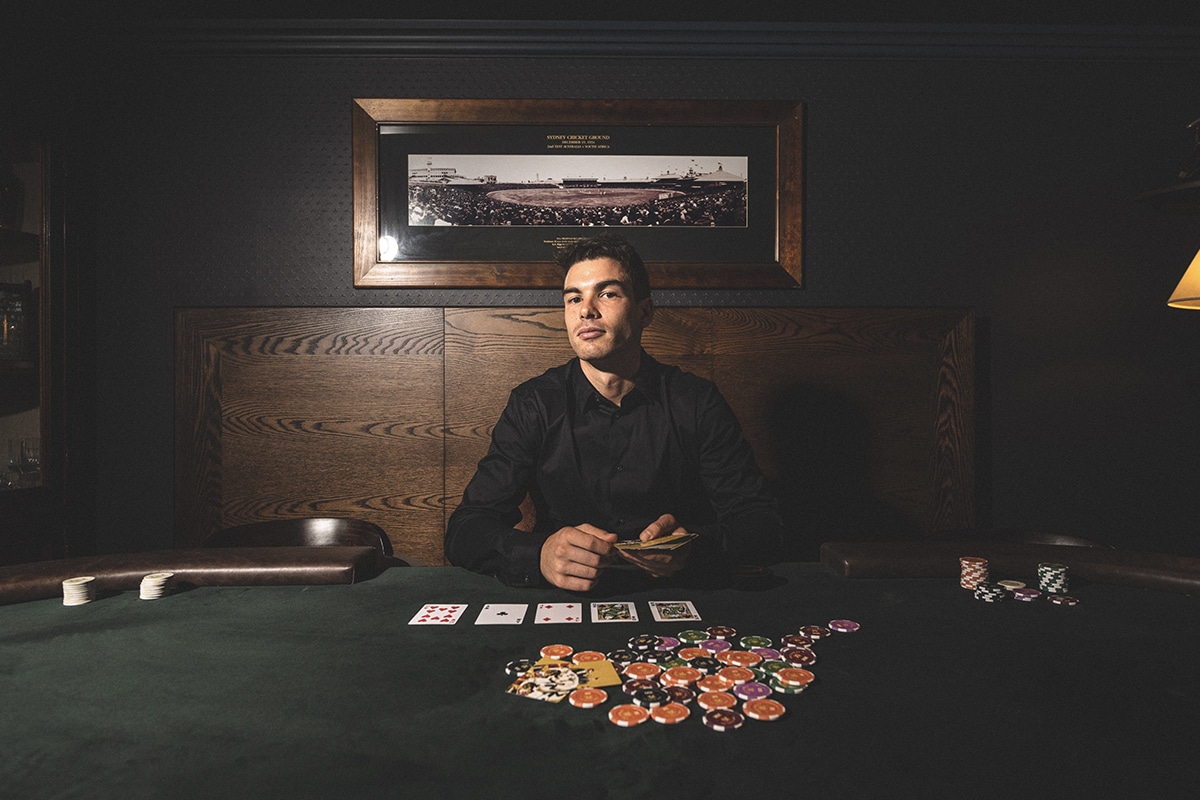 Exceptional food, ambrosial drinks, and calculated bluffs; why not add this unique and exclusive experience to your Sydney bucket list?
Available now for private hire only from Tuesday to Saturday (daytime) and Monday to Saturday (evenings).
May the flop be with you.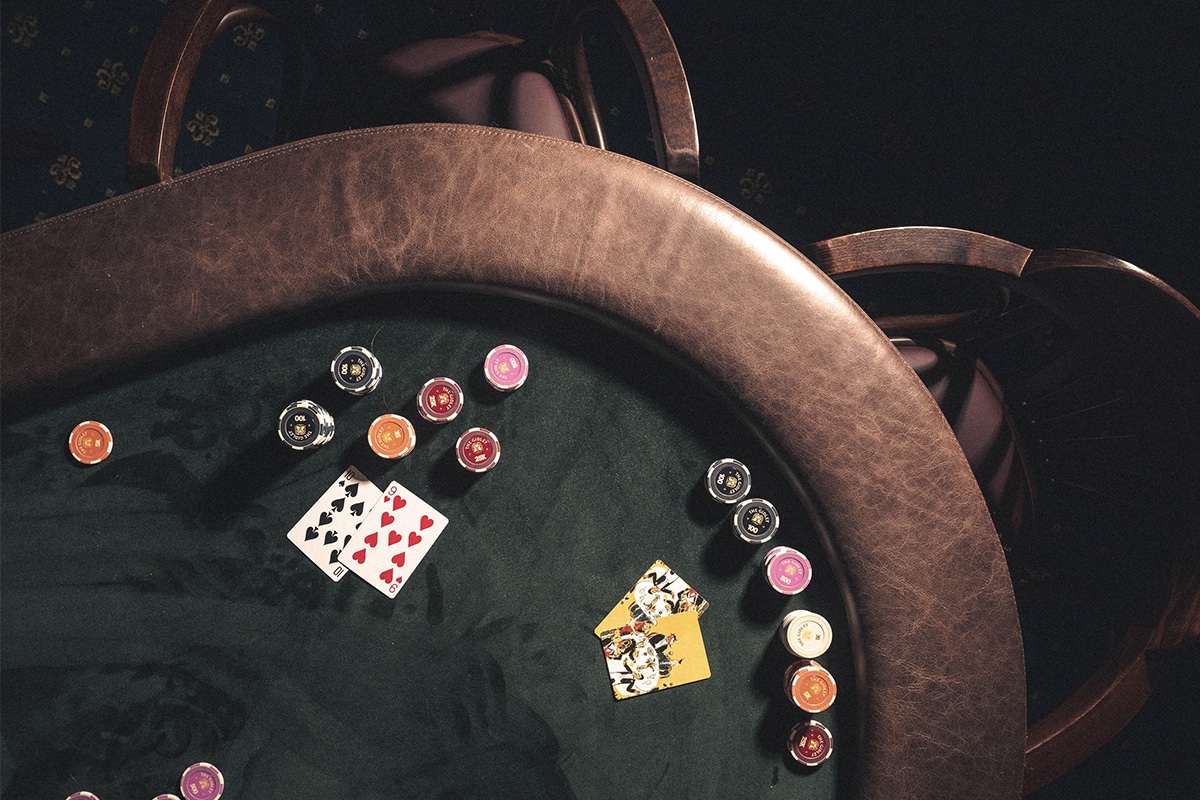 You'll also like:
You Haven't Had an Old-Fashioned Until You've Used Proof Maple Bacon Syrup
Abraham Ancer and Aron Marquez Launch a Premium Tequila Just in Time for Cinco de Mayo
16 Best Beer Gardens in Sydney