Krug Grande Cuvée 169th Blends 146 Wines from 11 Different Years
After the past couple of years, we can all empathize with those that have had rough patches. But if the past has shown us anything, after tough times come some of the best experiences. Krug knows something about that. For the two years preceding 2013, their fields were subjected to conditions that didn't result in the best of harvests. But when the harvest of 2013 came in, the winemakers noted that the plots in Ambonnay and Ricey had exceptional quality. That harvest was used to create the Krug Grande Cuvee 164th Edition, which was heralded as one of the best Grand Cuvees ever made. Now the 169th Edition, which was made from the same 2013 harvest, is being released, and it promises to express the same unique characters that vaulted the 164th to such a height.
You'll also like:
The World's Best Beers Have Officially Been Named
$90,000 Yamazaki 55, House of Suntory's Oldest Ever Release
Bollinger Unveils Limited-Edition James Bond 007 Bubbly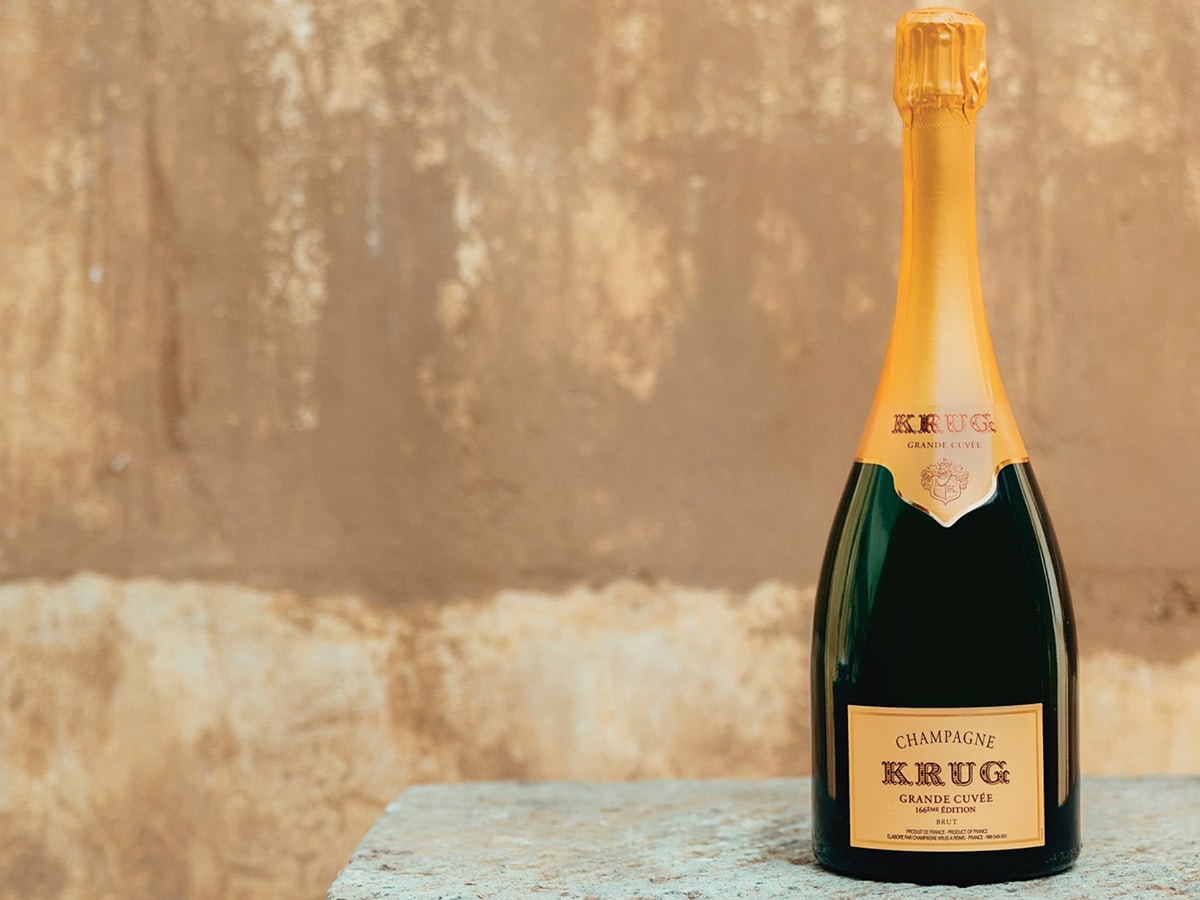 The 169th Edition is actually a blend of 146 wines from 11 different years. Of those wines, 40 per cent of this vintage came from Krug's own library. The youngest of that grouping comes from 2013, and the oldest reaches all the way back to 2000 to find its origins. The final composition is 43 per cent Pinot Noir, 35 per cent Chardonnay, and 22 per cent Meunier.
The 169th Edition served a seven year stint in the cellars at Krug, heightening its expression over that period. The Krug Grande Cuvee 169th Edition appears a light golden colour and has "vivacious" bubbles. On the nose, the edition comes across with aromas of flowers as well as dried and citrus fruits. You'll also pick up on notes of marzipan and gingerbread. When it comes time to sample the champagne, you'll be treated to the flavor of almond paste with quince, lemon, limoncello, and dried fruit.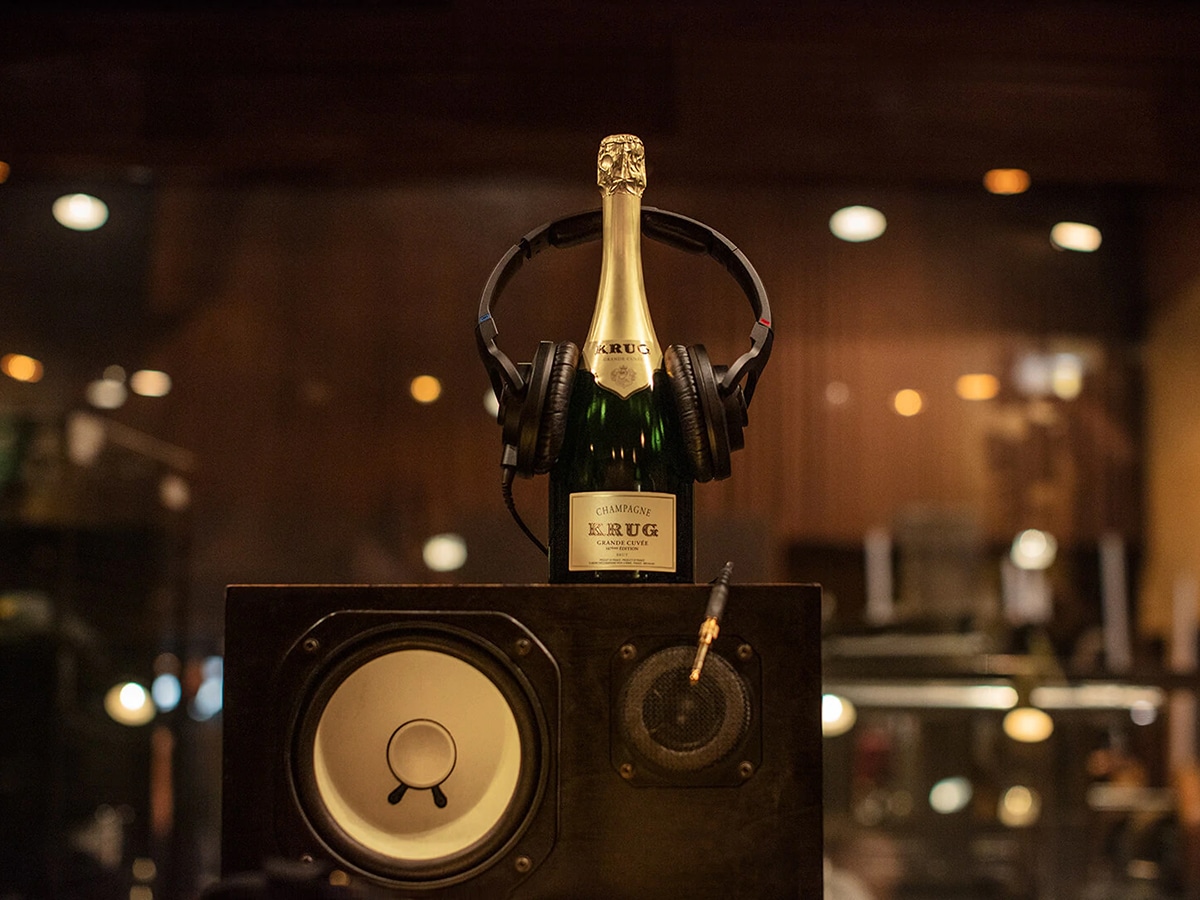 "After two challenging years, the harvest of 2013 gave the House's oldest plots the conditions they needed to shin," Julie Cavil, Krug cellar master said. "In this Édition of Krug Grande Cuvée, you will find beautiful wines from our plots in Ambonnay and Ricey. To complete the blend, different plots' wines were selected from throughout the first decade of the millennium, including Meuniers from Sainte-Gemme, which contributed warmth, opulence and texture, contrasting with the chiselled Meuniers of 2013."
The Krug Grande Cuvee 169th Edition is now available through partnered retailers. When you pick up a bottle, make sure to take advantage of the Krug Encounters 2021, which launched with the edition. The digital immersive experience exposes guests to a journey of discovery, exploring the craftsmanship that went into the making of the Grand Cuvee.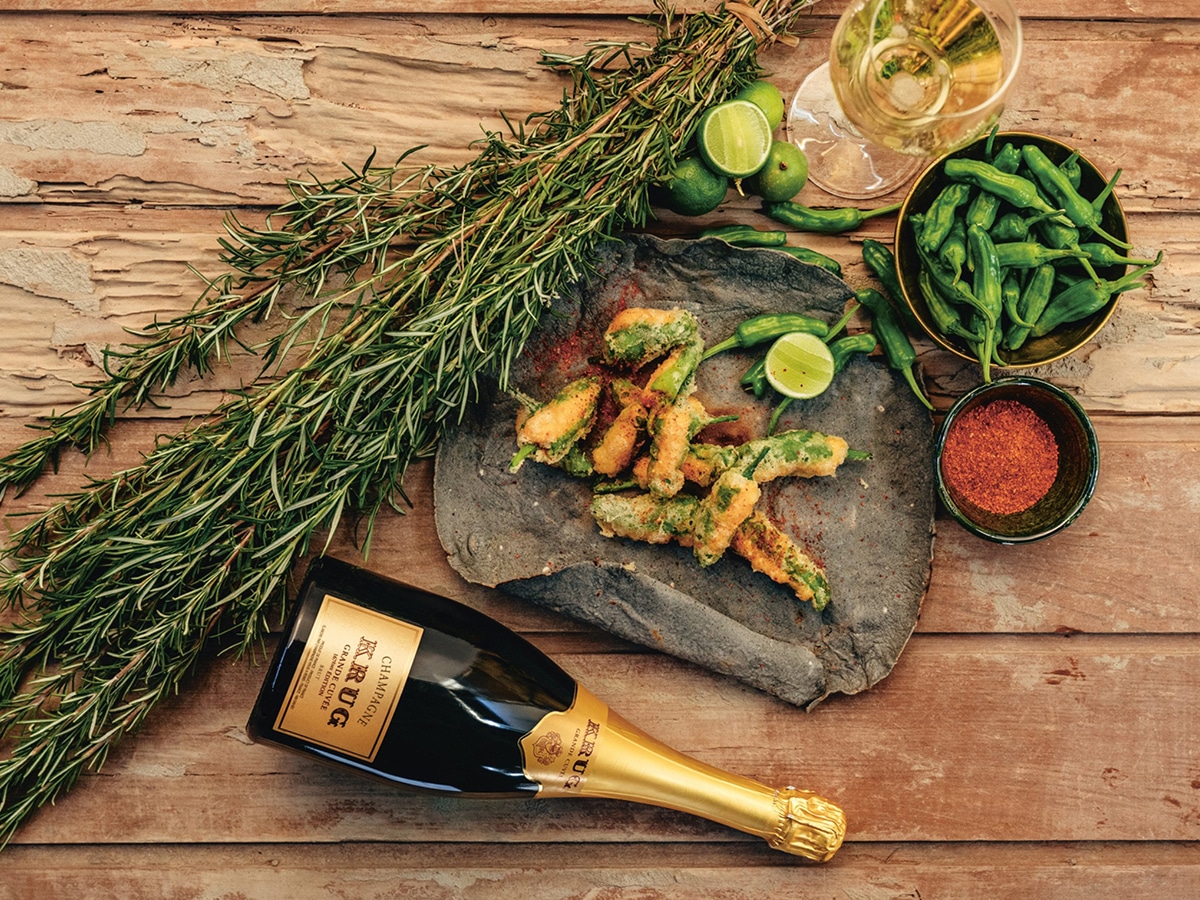 You'll also like:
The World's Best Beers Have Officially Been Named
$90,000 Yamazaki 55, House of Suntory's Oldest Ever Release
Bollinger Unveils Limited-Edition James Bond 007 Bubbly