Once-in-a-Lifetime Black Bowmore Single-Malt Whisky Set Sells for $730,000
An ultra-rare set of Black Bowmore whiskies has sold for a whopping USD$563,00 (AUD$750,000) at auction, setting a new record for the Scotch brand. Held as part of Sotheby's Hong Kong's Wine & Spirit Sale Series from April 16-18, the Black Bowmore Archive Cabinet offered a once-in-a-lifetime opportunity to pick up five insanely rare bottles of single malt Scotch in pristine condition.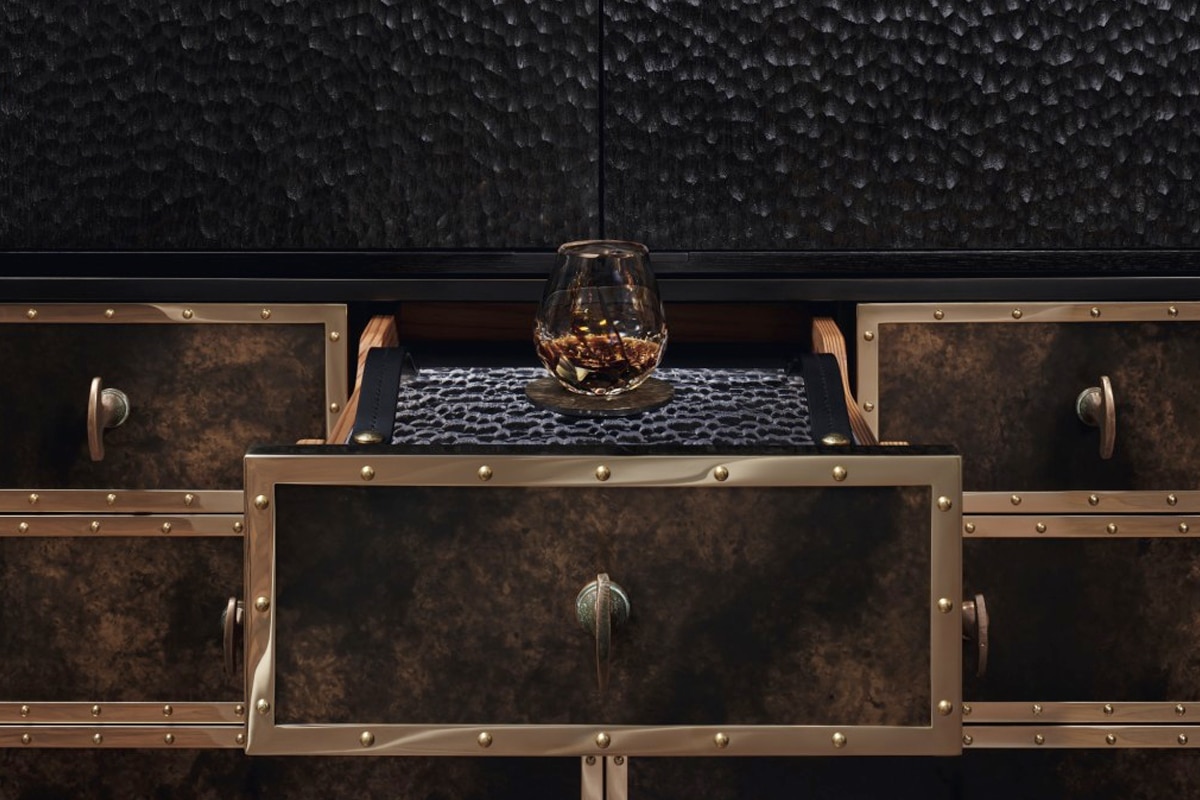 The exceptionally rare collection came directly from Bowmore distillery on Islay and was housed in a unique handcrafted cabinet that doubles as a functioning bar. Perhaps as impressive as the whiskies themselves, each element of the master craftsman-designed Archive Cabinet tells a story of time and evolution through its use of repurposed elements of the distillation process, to the Islay-inspired colours, textures and patterns. For example, the cabinet uses elements of Bowmore's original brass spirit safe installed in 1924 and replaced in 2020, after just under a century of use on the exterior. It also features a one-off book and sketches set which details the journey of Black Bowmore over its five releases and the creation of the cabinet. Inside, you'll find five rare bottles of Black Bowmore, bottled between 1993 and 2016 and includes a set of solid brass coasters, six hand- made glasses and a water jug.
"Steeped in history, these five whiskies transcend the concept of collectible whisky, their richly nuanced character and undeniable quality having attained legendary status over the years since their first release," Jonny Fowle, Sotheby's spirits specialist told The Spirits Business. "The exceptional result for The Black Bowmore Archive Cabinet is a fitting testament not only to the concept and attention to detail of what is an extraordinary work of art, but also to the esteem with which collectors revere Black Bowmore."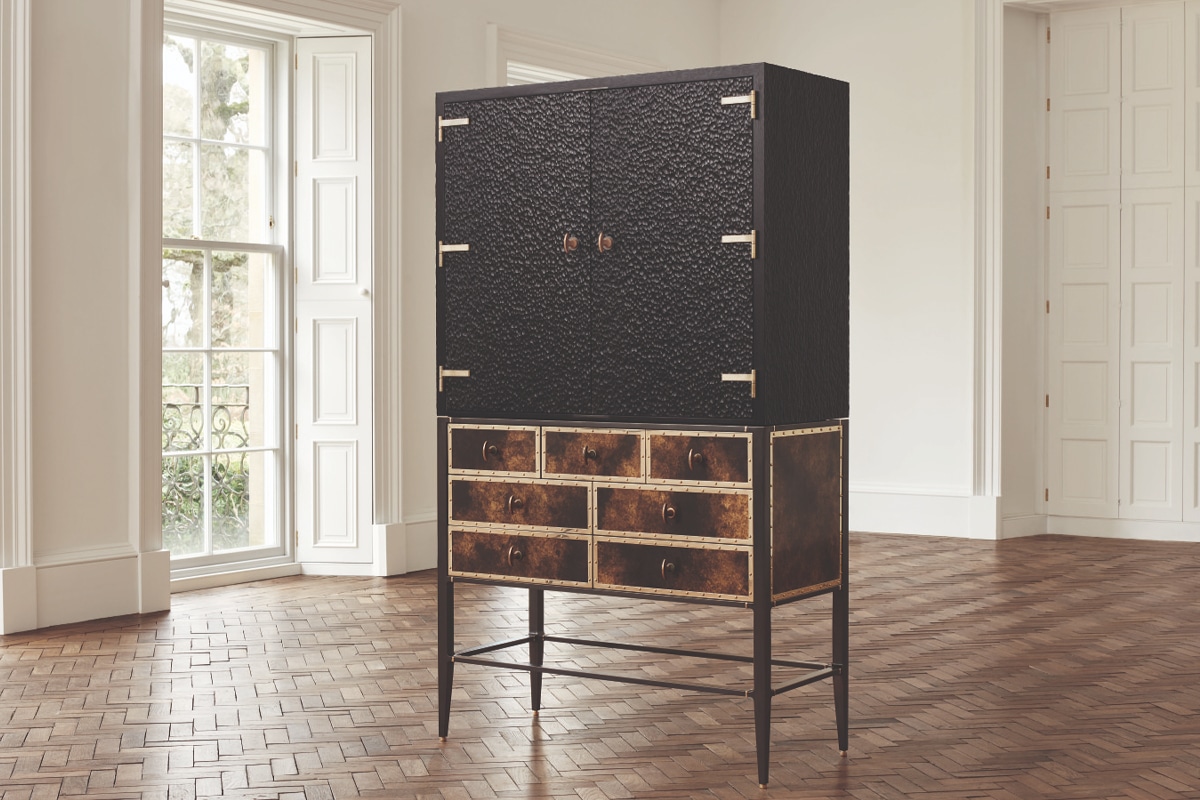 For Bowmore fans, the Black Bowmore Archive Cabinet is as good as it gets. The release comprises of a 29-year-old, 30-year-old, 31-year-old, 42-year-old and 50-year-old whisky, offering an incredible journey through the Scottish icon's reserves. Black Bowmore was initially released in 1993 as a 29-year-old, followed by the release of a 30-year-old and 31-year-old over the next two years. It then became part of a trilogy in 2007, with a 50-year-old bottling unveiled in 2016 as the final cask.
While the lucky auction winner was not named, they are in for a treat. The purchase of the Black Bowmore Archive Cabinet also comes with a full Bowmore experience, courtesy of David Turner, Bowmore distillery manager. As part of this experience, the buyer, along with up to four guests of their choice, will be invited to Islay (at their own expense) to enjoy a private guided tour of the distillery, showcasing the ingredients and processes which go into creating the unique taste of Bowmore Single Malt Scotch Whisky. The experience includes an exclusive tour of the legendary No 1 Vaults, the world's oldest maturation warehouse that sits on the edge of Loch Indaal.
According to reports, the three-day sale concluded with a total value of HK$119.5 million/ USD$15.4m, surpassing the pre-sale high estimate of HK$95m/ US$12m.
---
Featured Video from Man of Many
---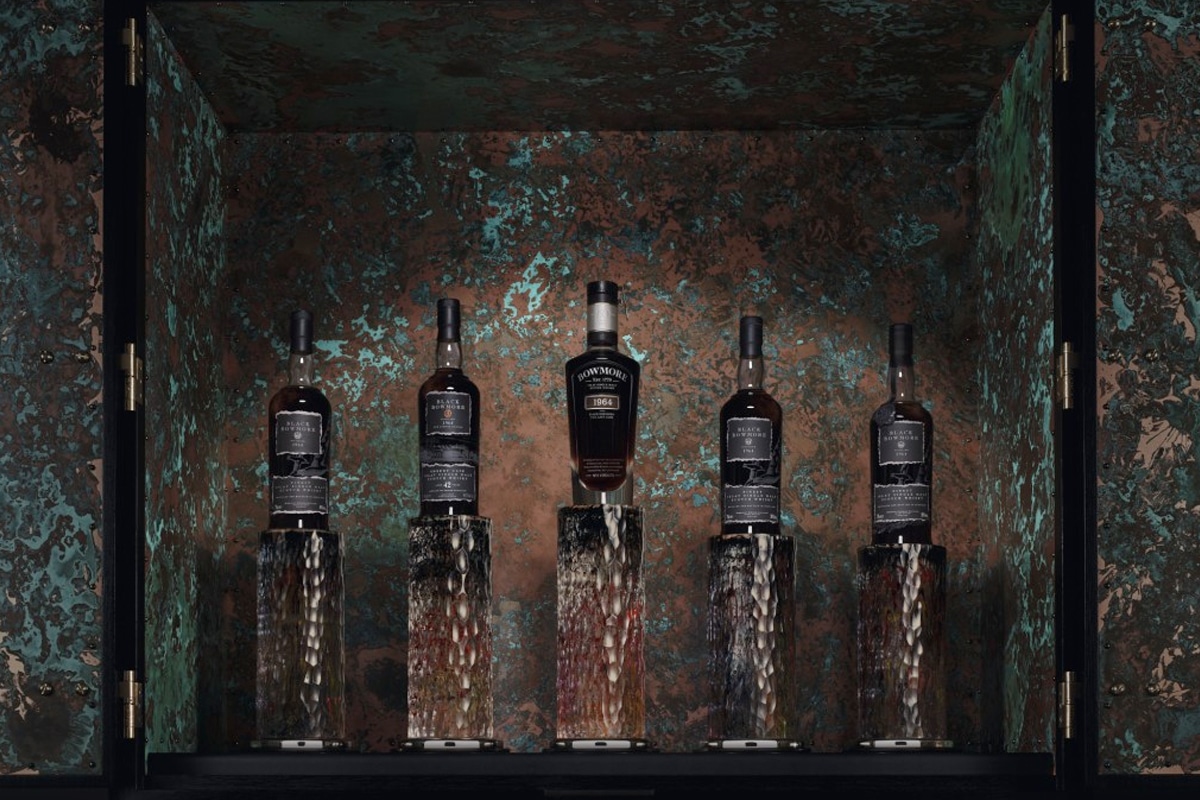 The Black Bowmore Collection
First edition
Release Date: 1993
Age: 29 Years
Number of bottles: 2000
Bottle No. 819
Second Edition
Release Date: 1994
Age: 30 Years
Number of bottles: 2000
Bottle: No.1
Third Edition
Release Date: 1995
Age: 31 Years
Number of bottles: 1812
Bottle No.7
Fourth Edition
Release Date: 2007
Age: 42 Years
Number of bottles: 827
Bottle No.2
Fifth Edition
Release date: 2016
Age: 50 Years
Number of bottles: 159
Bottle No.72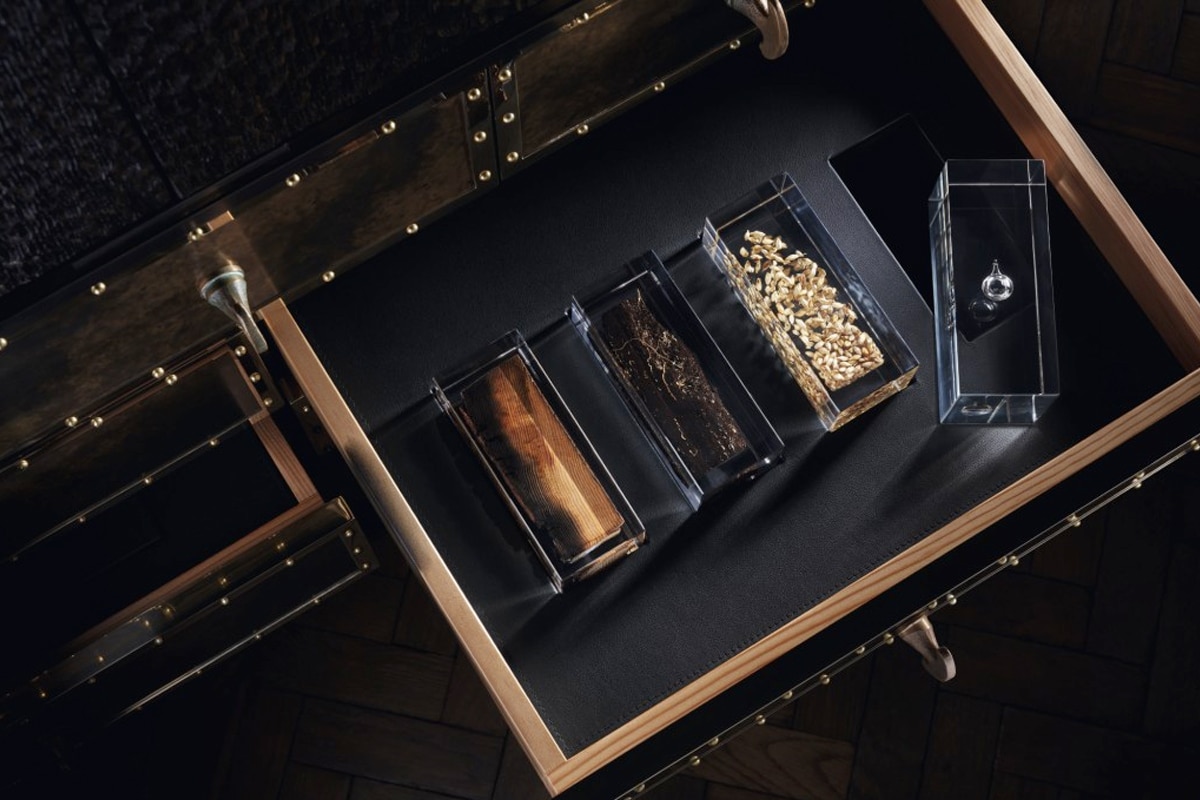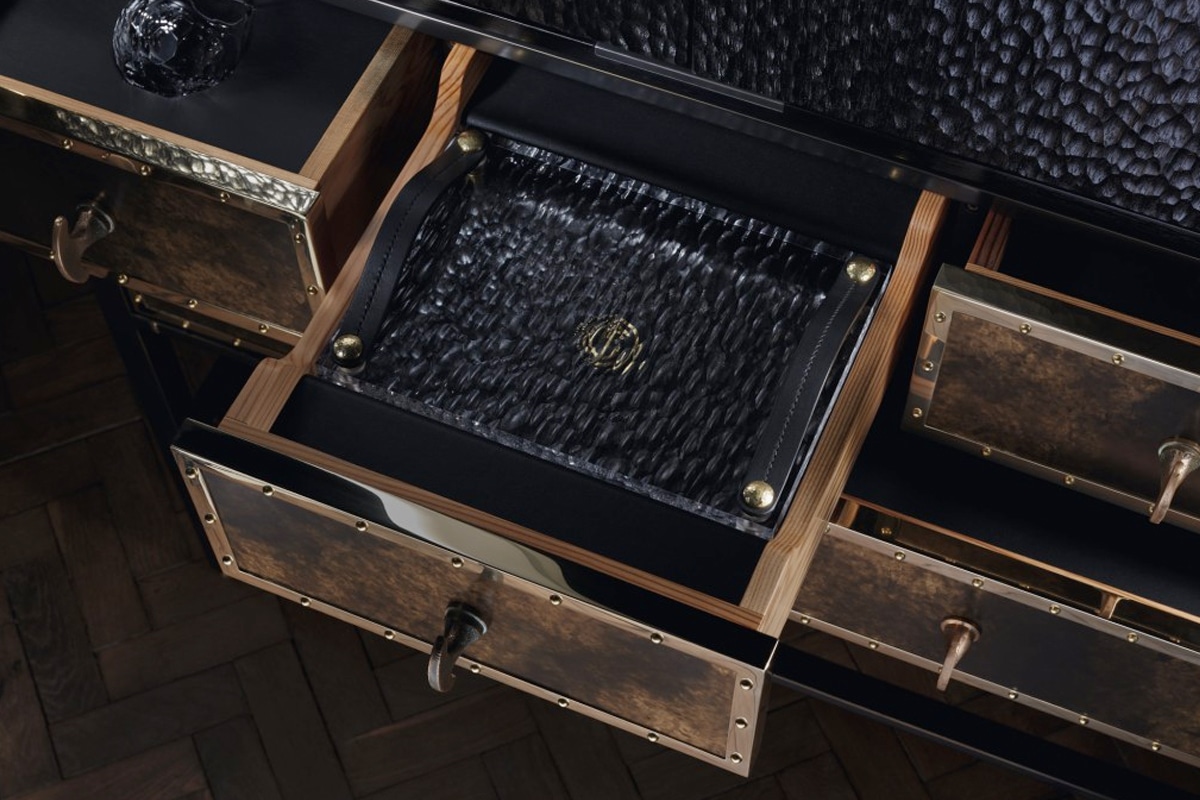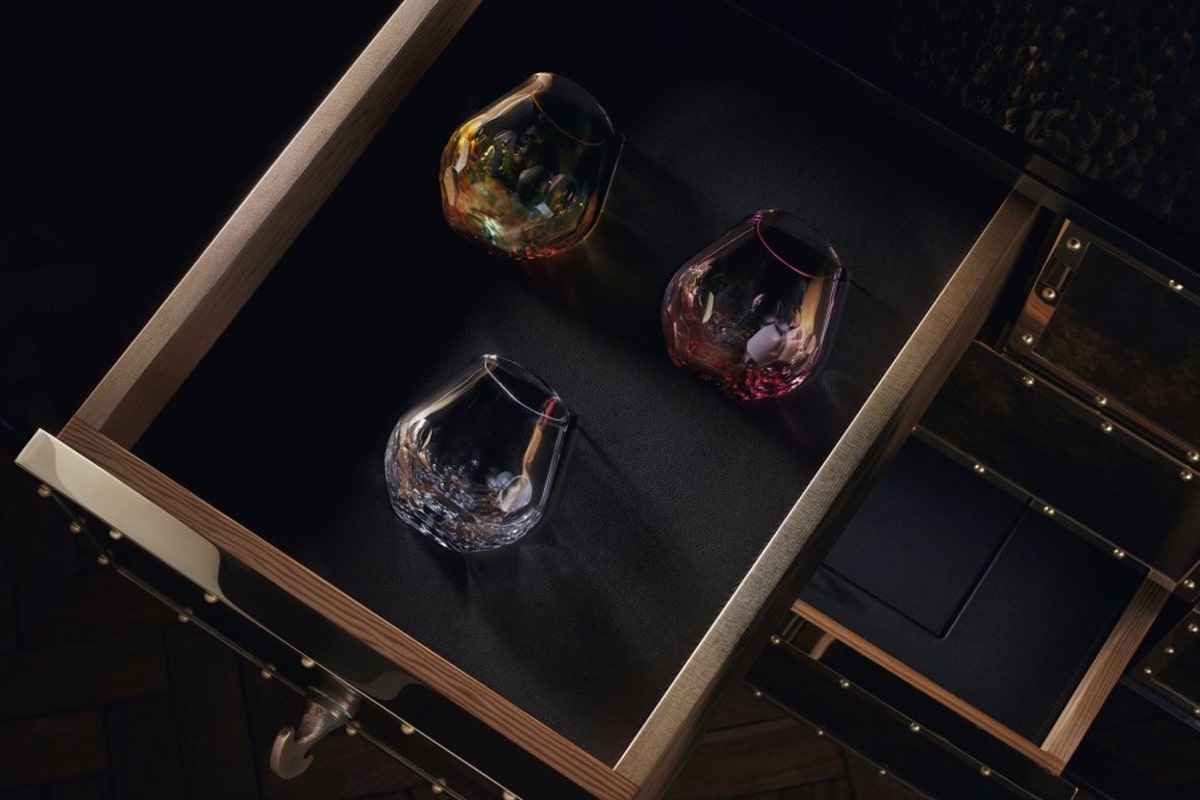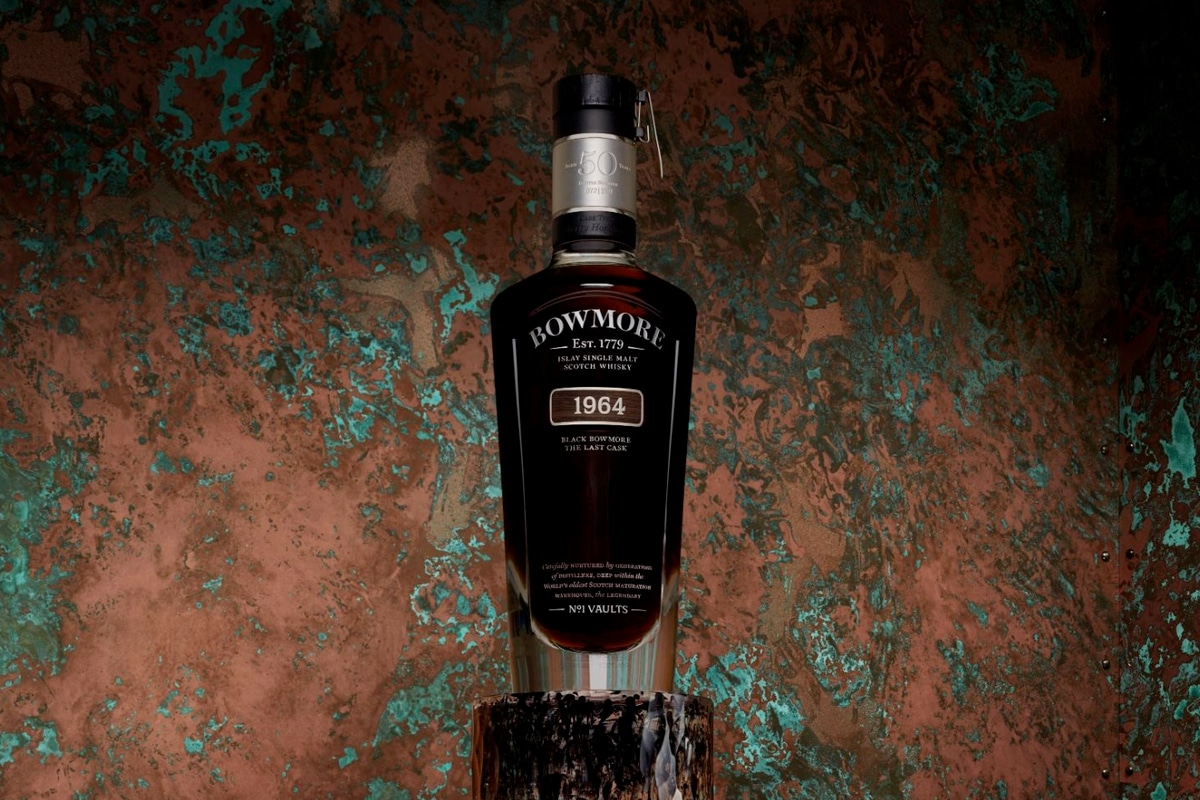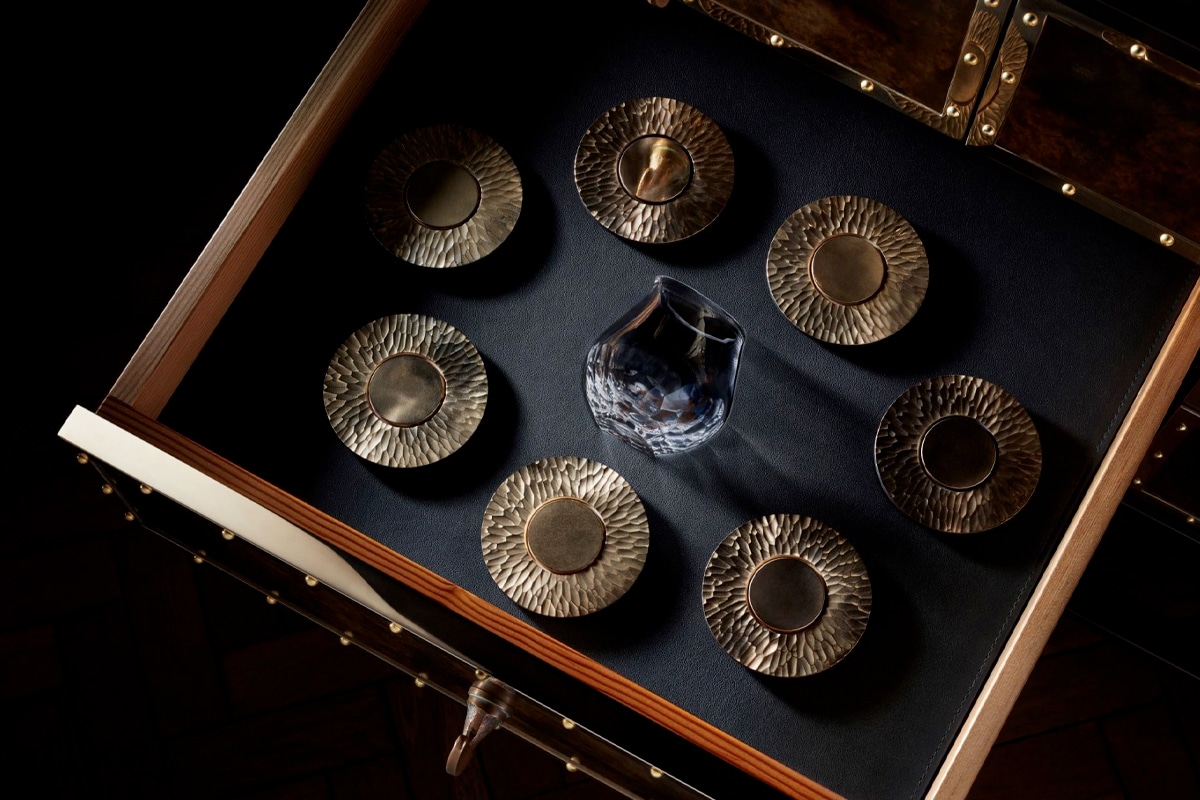 You'll also like:
Lark Distilling Co. Gets Experimental with 'One-of-a-Kind' Chinotto Cask Single Malt
Diageo's 'Most Treasured' Whiskies are Finally Up for Grabs in Special Releases 2020
16 Best Peated Whisky Brands
---
Featured Video from Man of Many