The Whisky List Launches Massive Virtual Whisky Tasting for Lockdown
Lockdown got you lonesome? Bored knowing you can't head out with your friends for a dram? Well, The Whisky List might just have the next best thing. On the 31st of July, the legends of liquor are offering up a chance to try 19 rare Australian whiskies in the comfort of your own home. For just AUD$175, The Whisky List will deliver the drams to your door for an exclusive evening tasting. That's 19 whisky samples from award-winning and upcoming Australian distilleries ranging from Tassie, Victoria, NSW and South Australia.
You'll also like:
21 Best Scotch Whisky Brands
7 Best Whisky Subscription Services in Australia
11 Best Whisky Clubs in Australia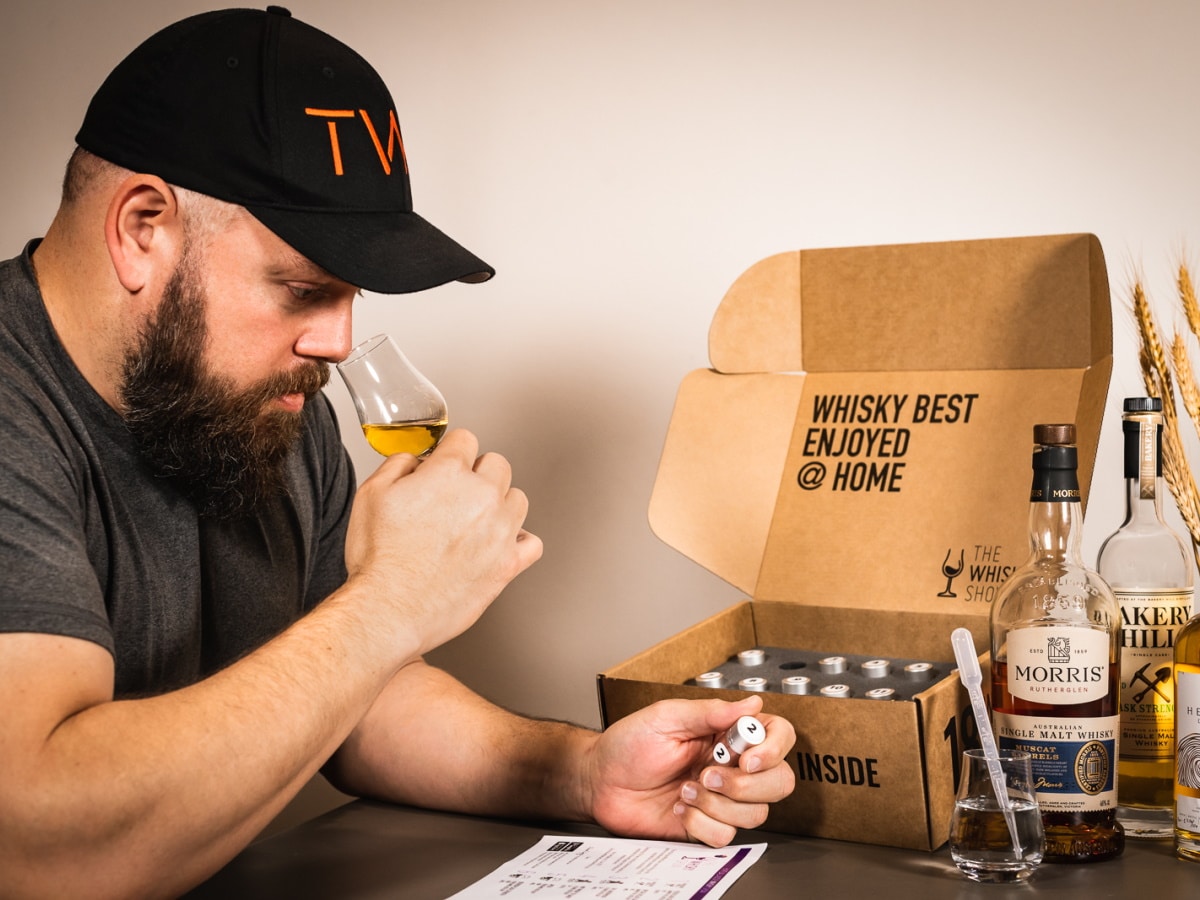 You'll receive 19 whisky samples at 15ml each, a tasting sheet with information about each whisky and a tasting glass. If you download the Whisky Show App, it also contains useful extra information about each whisky such as tasting notes and videos from each distiller, plus the ability to keep a track of and rate your favourites.
When it came to selecting these whiskies, The Whisky List team worked closely with the distilleries to select and choose a wide variety to showcase the best in Australian whisky. The team specifically looked for a range of drops that were either brand new to the market (having just launched or about to launch), are distillery exclusives (not available in store), samples at cask strength (that's straight from the barrel!), work-in-progress samples (to give a sneak peak) as well as two whisky casks exclusively bottled for the Virtual Aussie Show.
One of the whiskies included has been finished in a cask that previously held 'cola' and probably one of the most unique flavours you can expect to try. That night, you'll also be led through the tasting with the Aussies distillers for an intimate virtual chat with the makers of these amazing Aussie whiskies. If you want to get hands on and lips around Australia's most exclusive whisky, The Whisky List has you covered.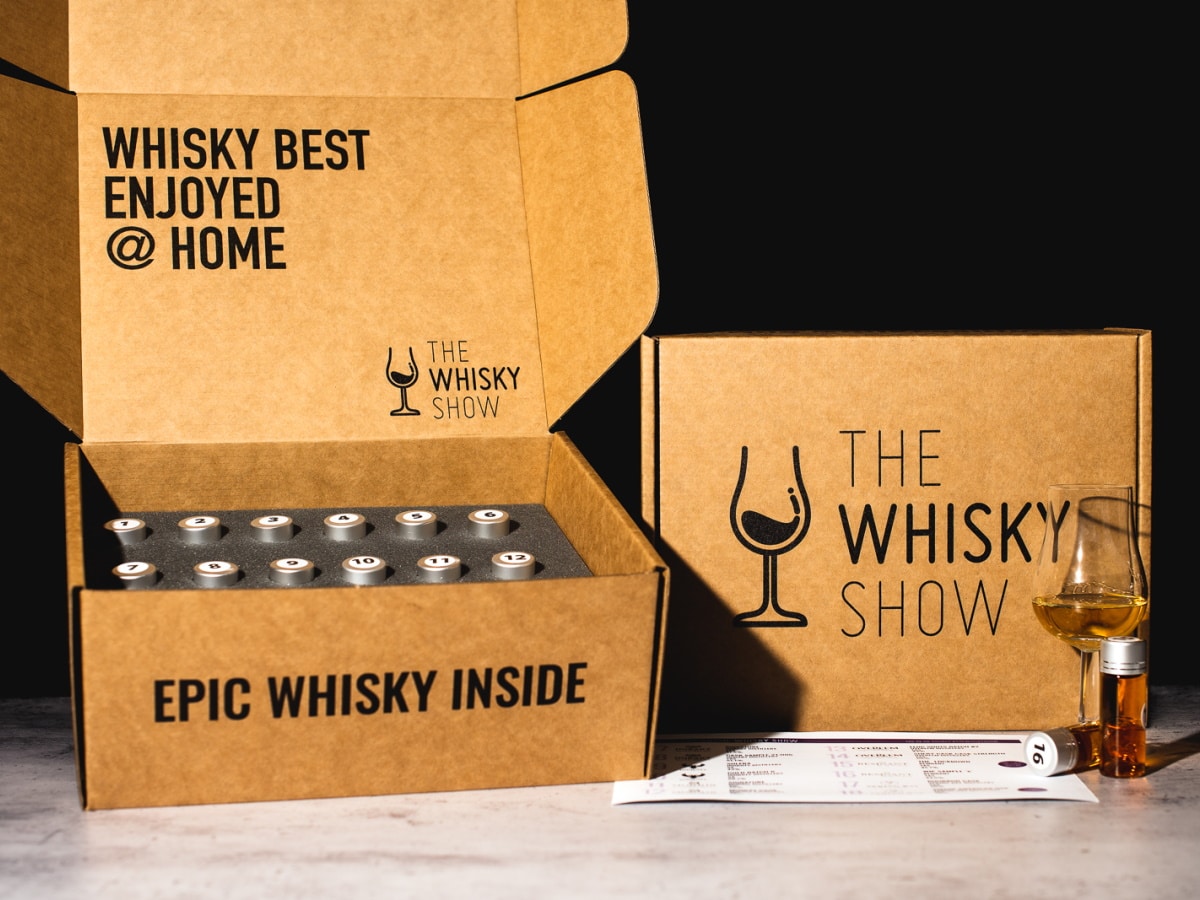 ---
Featured Video from Man of Many
---
The Virtual Aussie Whisky Show
When: 31 July 2021
Tickets: $175 / kit
Delivery: Included Australia wide
The Virtual Aussie Whisky Show Whisy List:
Morris of Rutherglen, VIC – Signature – New Release
Morris of Rutherglen, VIC – Muscat Cask – New Release
Hobart Whisky, TAS – Signature
Hobart Whisky, TAS – Cask 21:005 – New Release
Iniquity, SA – Solera – New Release
Iniquity, SA – Gold Batch 6 – Sneak Peek
Fleurieu, SA – "The Jabberwocky" – New Release
Fleurieu, SA – "Whisky De Garde" – Work-in-progress sample
Overeem, TAS – Floc Shots Batch No. 2 – New Release
Overeem, TAS – Cask Strength Sherry Cask
Spring Bay, TAS – Bourbon Cask
Spring Bay, TAS – Virgin American Oak – The Whisky Show exclusive!
Remnant, TAS – Cask X – Work-in-progress sample
Remnant, TAS – "The Lockdown" – WLA exclusive
Bakery Hill, VIC – Peated Cask Strength
Bakery Hill, VIC – Special Release Sherry Finish – New Release
Headlands, NSW – Bourbon Cask For TWL – Exclusive Bottling
Headlands, NSW – Apera Finish – New Batch
5Nines, SA – Cola Cask – Bonus Sample
You'll also like:
21 Best Scotch Whisky Brands
7 Best Whisky Subscription Services in Australia
11 Best Whisky Clubs in Australia
---
Featured Video from Man of Many