How to Make a Whiskey Highball Recipe
This article features advice and insights from Katie Nagar, Diageo Whisky Ambassador and spirits expert.
It's the drink that birthed Japan's stunning whisky culture and made cocktails cool again, but do you know how to make the classic Whisky Highball? Sharp, crisp and complex in flavour, the Highball drink has become a favourite across the globe, thanks to its tart mouthfeel and subtle fizz. Scotch and Soda, Whisky, haibōru or chūhai, the Whiskey Highball is the chameleon of the cocktail industry, known by many names and mastered by few. It's true, every culture has its own take, some better than others, but unearthing the ultimate Whisky Highball recipe is a task many have been willing to take. So, the question begs to be asked, what is a Highball?
RELATED: Want to learn more about whisky? Check out our comprehensive guide to whisky here.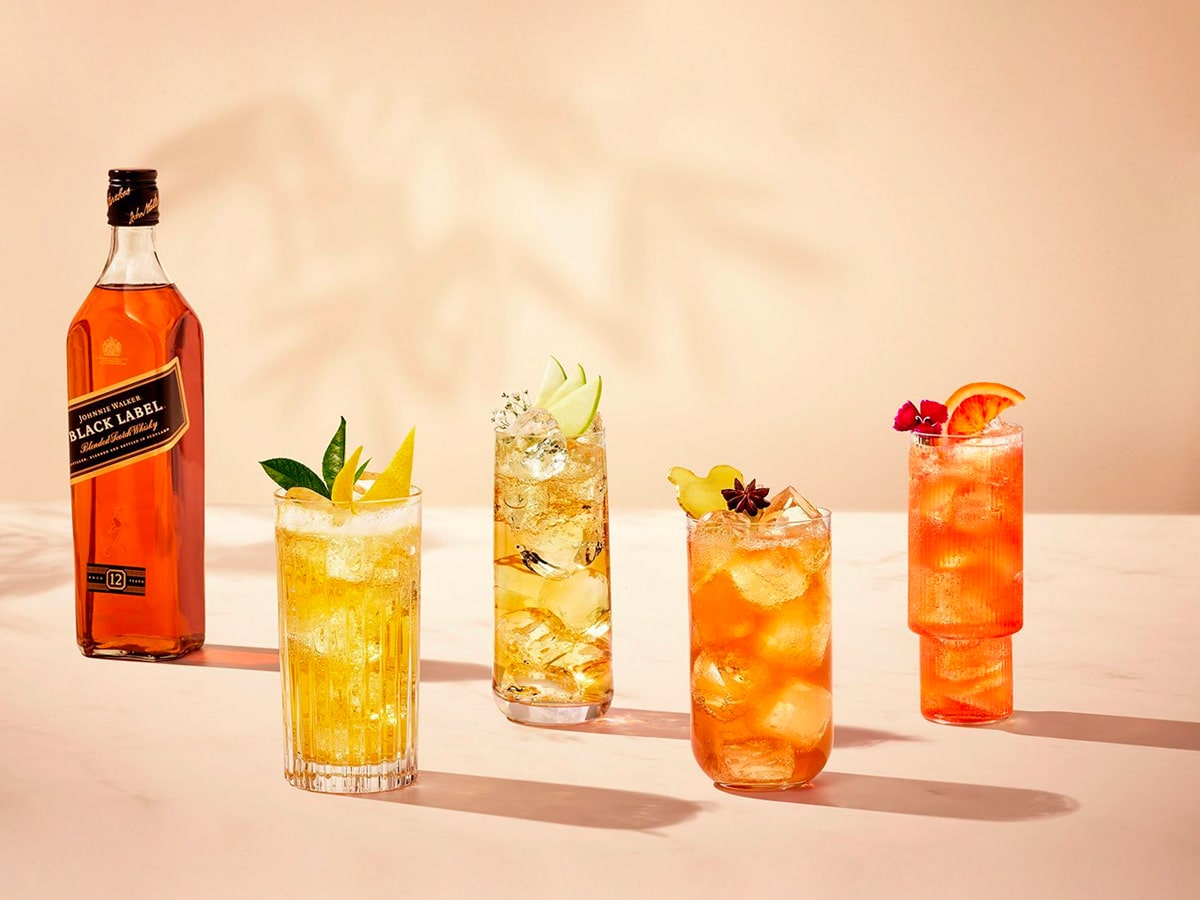 What is a Highball?
Sure, you could argue a Highball is just another name for a whisky soda but you'd be wrong. Yes, the ingredients are the same, the method effortlessly simplistic and the glassware uniform, but the phrase 'Highball' denotes a level of class that must be acknowledged. It takes more than mashing a few liquids in a glass and spritzing it with citrus to craft the perfect Highball recipe, and history agrees.
The Highball got its start way back in the late 19th century in a Manhattan bar, referring loosely to whiskey watered down with soda water, plain water or ginger ale. A 1904 article in The New York Times suggested the drink was designed merely for those attempting to dillute low-quality spirits to be more palettable. "A great many people who do not really like the flavour of Scotch whisky drink it as the alcoholic component of the highball under the impression that it is, at least, pure and as free from hurtful adulteration as the wind that sweeps the heather-covered hillsides of its native habitat," the article read. While it may have started in humble fashion, the Highball cocktail has become a pivotal example of 'less is more'.
"In its simplest form, a highball is a mixed drink that combines smoke, fruit and fizz: a nip of spirit with a carbonated mixer, accented by a perfectly paired garnish. Some classic examples are a Scotch & Soda or a Whisky & Dry, but a highball can be so much more," Katie Nagar, Diageo Whisky Ambassador and acclaimed spirits expert tells Man of Many. "The combination of ingredients and flavours you can use in a highball are nearly limitless."
In recent years, other spirits have got in on the action. Tequila and vodka entered the mix, but their popularity as part of the Highball cocktail paled in comparison to that of Scotch whisky. In fact, in 1949, Esquire called the highball the 'high priest of tall drinks', but despite its uniquely American roots, it was a decidedly different area that embraced the Highball to the fullest extent.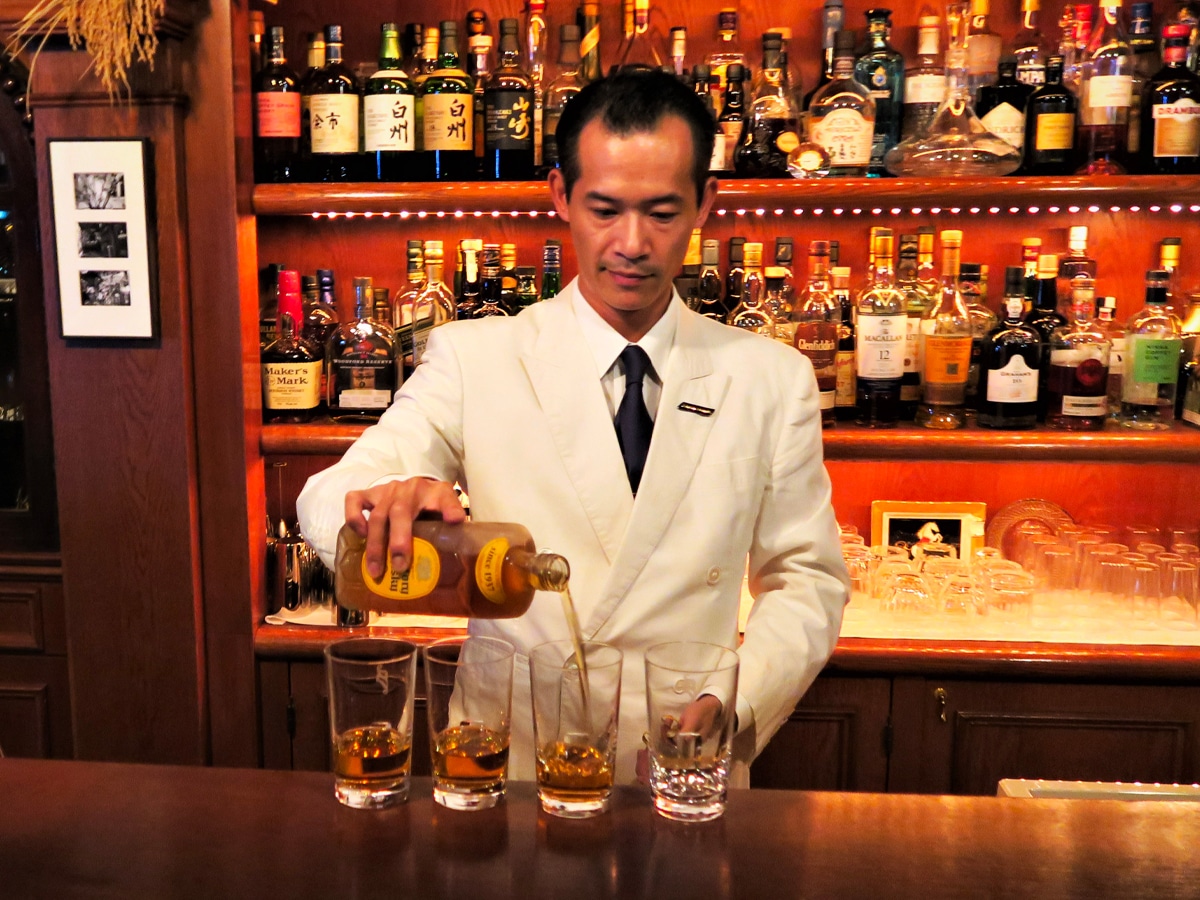 A world away in Japan, the highball became a staple in bars and clubs across the country, and for one simple reason. Japanese whisky, unlike other single malt releases, was designed to be mixed, creating the perfect platform to build a refreshing cocktail like the Highball, but it isn't the only adaptation. In Western culture, blended whiskies, such as Johnnie Walker are best suited for the demands of a lighter, more refreshing style of drink. Best of all, they won't break the bank.
"Often classic whisky-based cocktails are strong, spirit-forward drinks like the Old Fashioned and the Mint Julep. While I enjoy and appreciate these classics, they can be exclusionary in regards to their audience and occasion," Nagar says. "Unless someone is already a whisky lover, they likely won't be too impressed if you serve them a strong whisky flavoured drink like the Mint Julep. And I have yet to see someone order an Old Fashioned while they are sipping poolside on sunny day. What sets the highball apart is that it is versatile. By using whisky in a cold, long-style cocktail that is the perfect balance of smoke, fruit and fizz, you are creating a delicious drink that can be enjoyed by everyone – especially with some delicious nibbles. It's a game changer."
---
Featured Video from Man of Many
---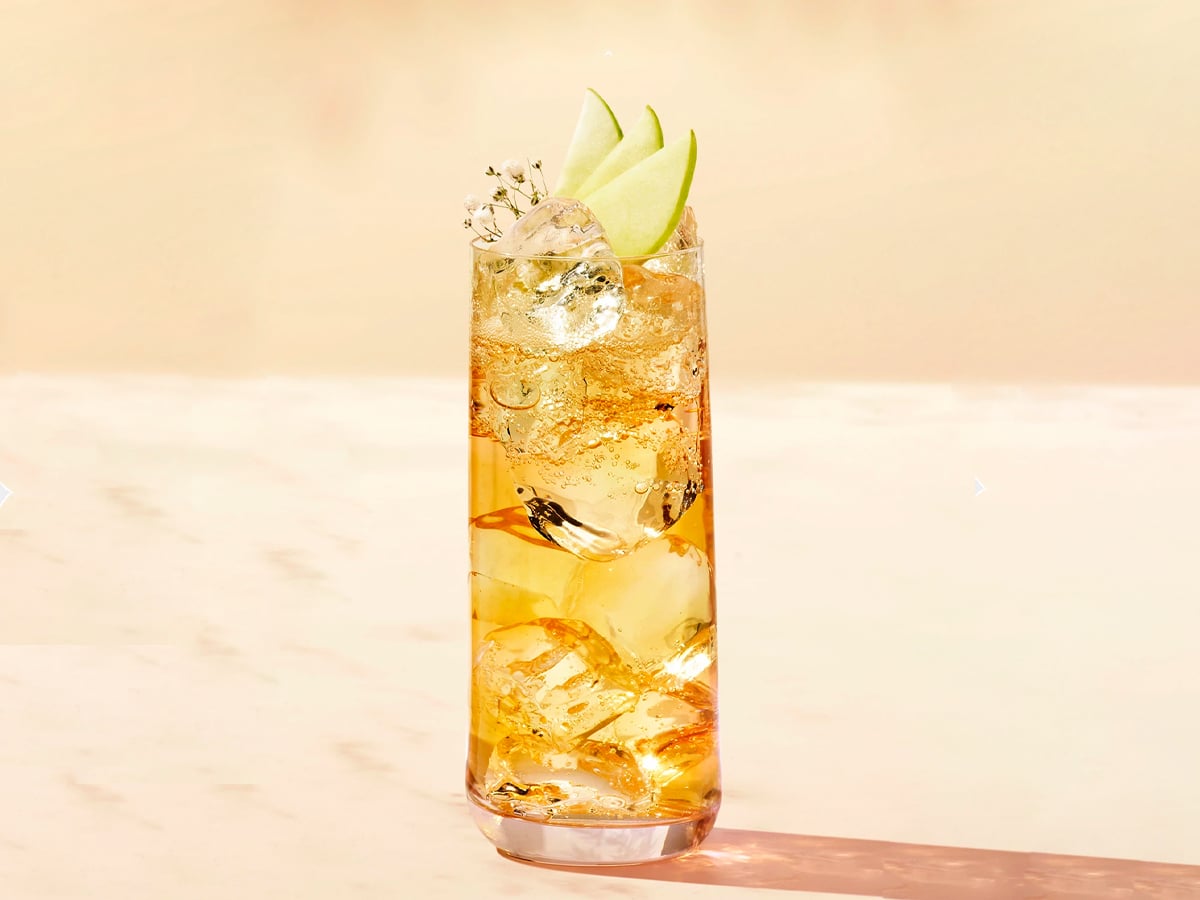 How to Make a Highball Drink
The true advantage of a Whisky Highball drink is its versatility. The cocktail can be adapted to suit any palette and flavour profile, opening the door for creativity in the kitchen, something ex-Merivale legend turned private chef Big Sam Young knows well.
"Highballs are simple and delicious. There are so many different flavour options, you can switch up what you're drinking, and what you're pairing it with, every night," he tells Man of Many. "Keep it simple and try to pair just a few flavours you enjoy."
With that in mind, spirits expert Nagar and chef Big Sam Young revealed their ultimate Whisky Highball recipe, the Johnnie & Blood Orange Highball. It is a complex, bittersweet highball that creatively pairs the flavours of Johnnie Walker Black Label with blood orange and spice. Here is how to make a Whisky Highball you'll never forget.
Johnnie & Blood Orange Whisky Highball Ingredients
There are some fantastic highball recipes that deliver loads of flavour but can be made with minimum fuss at home using ingredients readily available at your local shop. Nagar explains her go-to whisky for highballs is Johnnie Walker Black Label.
"It is an incredible all-rounder that provides the best value for money in my opinion. A rich and smoky blend that uses only whiskies 12 years or older, Johnnie Walker Black Label is the perfect balance of rich fruit, creamy vanilla, and smoke. It is a whisky that offers real depth of flavour, meaning it will work with almost any ingredients you want to feature in your highball creations."
Here is what you need to make the perfect Highball Cocktail:
30ml Johnnie Walker Black Label
15mL freshly squeezed orange juice
120ml Schweppes Agrum Blood Orange
Orange for Garnish
Highball Recipe
Combine 30ml of Johnnie Walker Black Label, 15mL of freshly squeezed orange juice and 120 ml of Schweppes Agrum Blood Orange into a tall glass.
Fill the glass with as much ice as you can possibly fit – right to the top!
Garnish with a blood orange wheel if in season, otherwise an orange wheel will do nicely.
Serve and enjoy responsibly.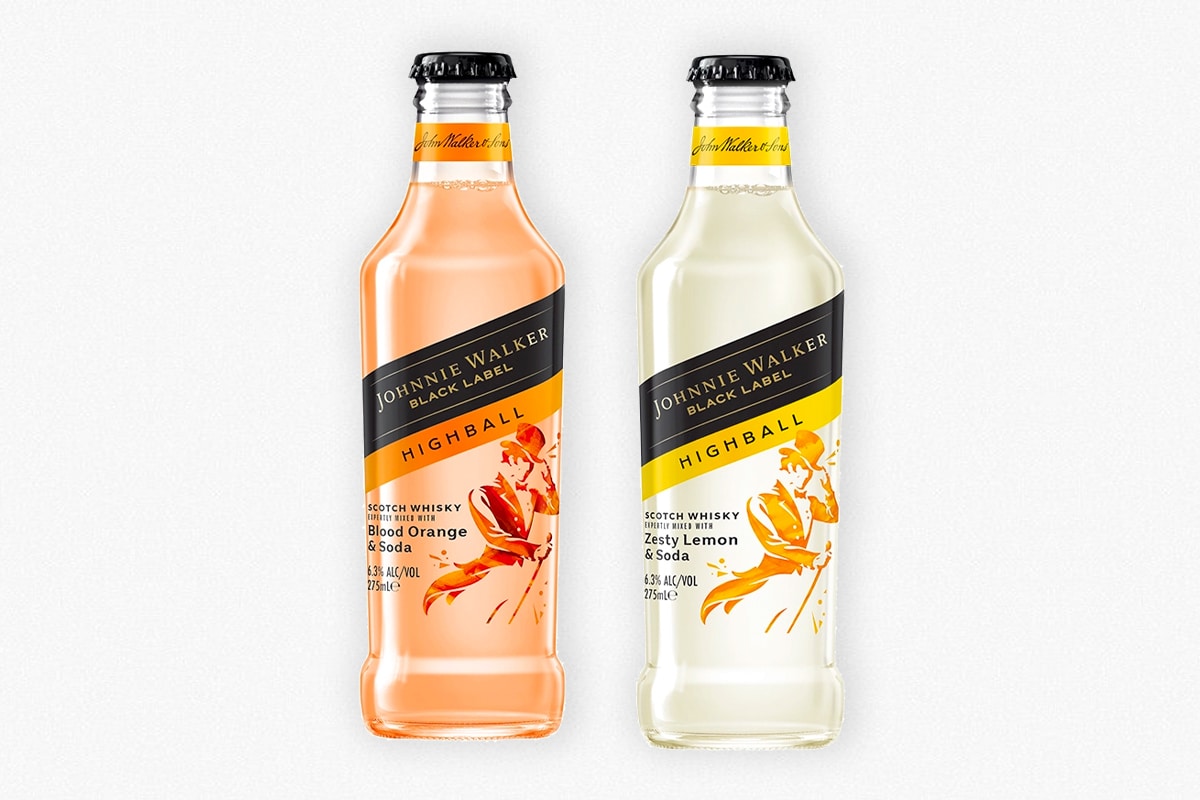 The Easiest Highball You'll Never Make
As simple as the Whisky Highball may be, there's always a way to make things easier, and thankfully, an old friend has come to the party. Johnnie Walker has just unveiled a new bottled Whisky Highball range, pre-mixed and distilled for your enjoyment. If tinkering with flavours isn't your bag and you'd rather let the pros do it, the Johnnie RTDs come available in two unique flavours: Zesty Lemon and Blood Orange. Like their predecessors out of Japan, each beverage functions as a perfect aperitivo.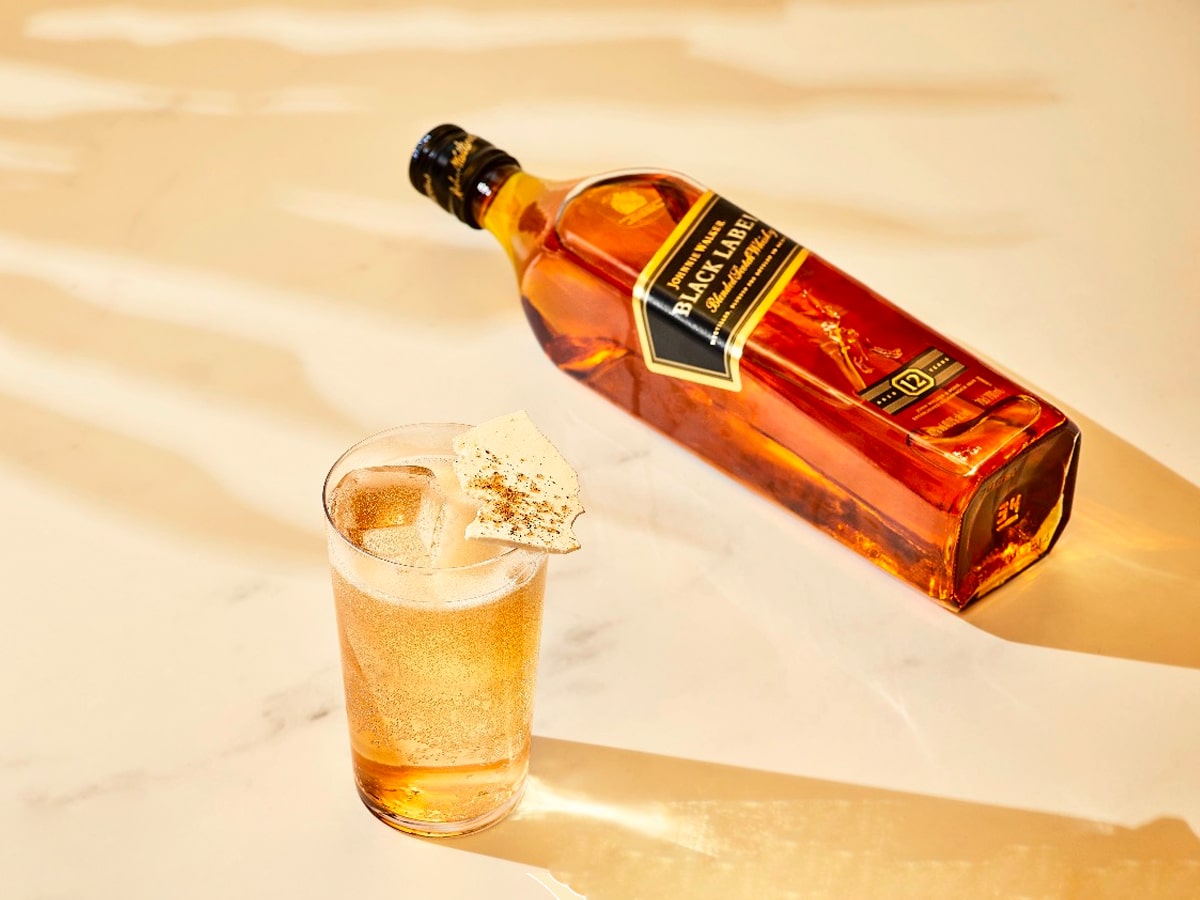 Interested in more whisky stories? Here are a few stories to get you started:
Alternatives to a Whisky Highball
Best Whisky Cocktails
Whisky Brands Around the World
Whisky Arrivals
Whisky Distilleries
You'll also like:
General FAQs
What is a Highball?
A highball is a mixed alcoholic drink composed of an alcoholic base spirit and a larger proportion of a non-alcoholic mixer, often a carbonated beverage. The most famous of all is the Whiskey Highball, which is a favourite in regions such as Japan. The mix of blended whiskey and soda makes for a cool and refreshing take on the classic spirit.
What's in a Whiskey Highball?
A highball contains a few key ingredients. The tall mixed highball drink is a refreshing way to enjoy any style of whiskey with blended, bourbon, Canadian, and rye whiskeys all appropriate. From there you need ice, a citrus zest and some form of carbonated beverage, generally soda.
---
Featured Video from Man of Many