Feel-Good Friday: 30 June 2023 – C.R.E.AM.
As the financial year draws to a close, our attention is currently centred on saving every last penny. If you're eager to maximise your weekend spending, we've got you covered with this week's Feel-Good Friday. Whether it's indulging in delicious food, refreshing beer, or exciting travel opportunities, we have some enticing giveaways for you. So, grab your piggy bank, and let's explore the fantastic offerings below.
You'll also love:
Feel-Good Friday: June 23 – Sweet Tooth
Feel-Good Friday: June 16 – Feeding Frenzy
Feel-Good Friday: June 9 – Standing Ovation
Menulog is Doing 'Dolla Dolla Deals' for One Weekend Only
As Australians grapple with increasing living expenses, Menulog is stepping in with their Dolla Dolla Deals initiative to offer much-needed value during meal times and beyond. In a bid to help Aussies ball on a budget, Menulog has enlisted the renowned Inspectah Deck from Wu-Tang Clan to launch Dolla Dolla Deals. For a limited time, Menulog will be hosting the Dolla Dolla Drop, gifting thousands of complimentary meals to lucky customers. Exclusive to Friday, June 30th, and Saturday, July 1st, Aussies have the opportunity to win a $50 Menulog voucher, distributed randomly throughout the weekend.
Adding even more allure, Menulog will also be awarding a generous $250 voucher every hour on both Friday and Saturday. To claim a free meal, Aussies simply need to log onto the Menulog app starting from 9:00 a.m. on Friday, June 30th, and keep an eye out for the exciting deals available. For further details on Menulog's Dolla Dolla Deals and to explore the wide range of affordable options, visit the Menulog App or website.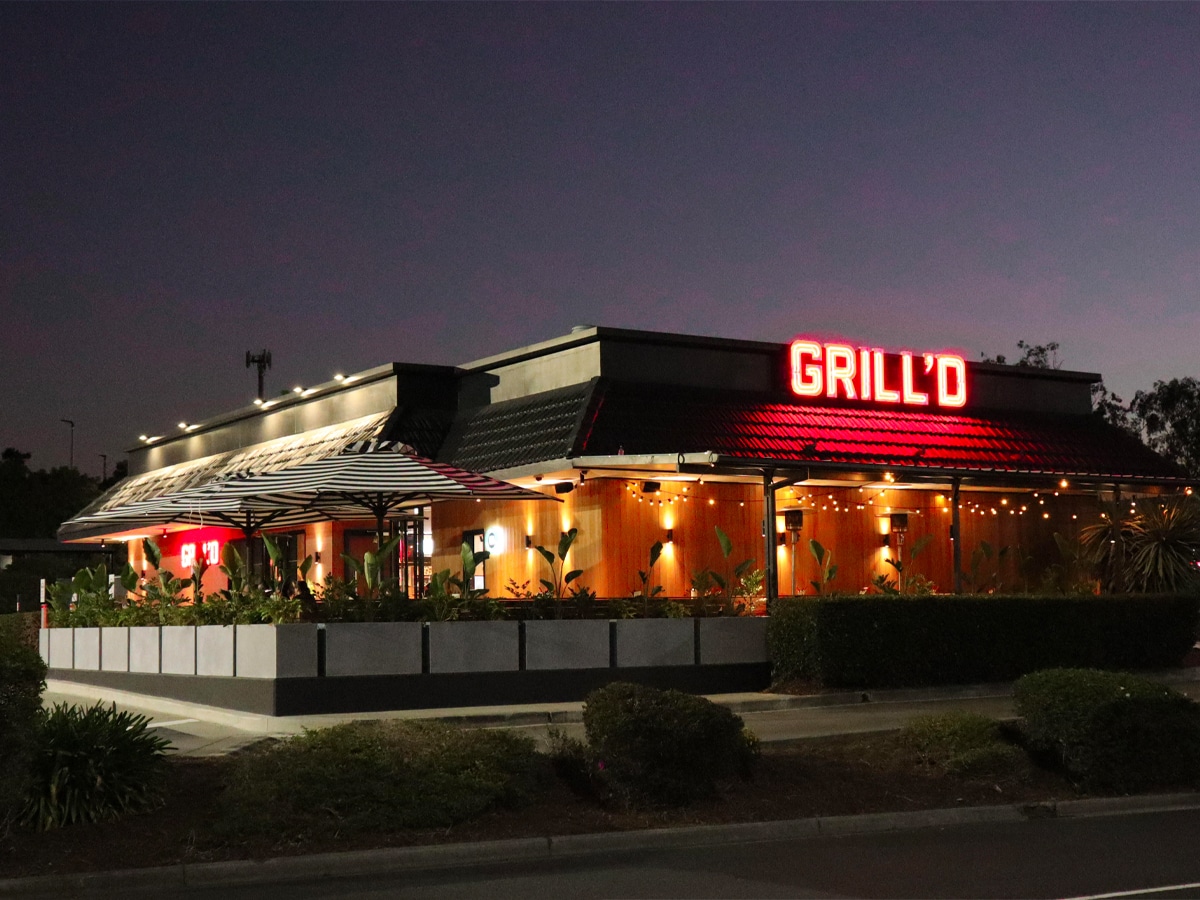 Grill'd Announce First Australian Drive-Thru Restaurant in Brisbane
Grill'd, Australia's healthy home-grown burger brand, will this week open its 165th local restaurant, and its first-ever drive-thru experience in the suburb of Mt Ommaney, Brisbane. The Centenary suburbs can grab a fresh Simon Says, Simply Grill'd or a Big Queenslander from the comfort of their car from June 28.
To celebrate the grand opening and Grill'd first, on Saturday July 15, the Mt Ommaney restaurant is throwing a party – and every Grill'd guest is invited! Grill'd guests can nab a $5 burger deal* all day. Hello sunny Brisbane and hello healthy-tasting burgers!
4000 Fans Gather on Sydney Harbour Bridge for FIFA Women's World Cup 'Unity Celebration'
The iconic Sydney Harbour Bridge was transformed into a vibrant celebration of culture and football, marking the 25-day countdown to the FIFA Women's World Cup Australia & New Zealand 2023. Against the breathtaking backdrop of Sydney Harbour, over 4,000 fans gathered on the bridge to participate in the FIFA Women's World Cup "Unity Celebration."
Led by former Matildas player Amy Duggan, attendees included grassroots football and multicultural communities, Young Matildas players, renowned football legends, FIFA representatives, and the NSW Minister for Jobs and Tourism. The event featured live cultural performances, the unveiling of the 17-meter-tall Unity Jersey representing the two host countries, and the tournament's official song, the Unity Beat.
The FIFA Women's World Cup Australia & New Zealand 2023 will feature 11 matches in Sydney, with the city hosting the opening match between Australia and the Republic of Ireland. Additionally, fans can enjoy the FIFA Fan FestivalTM in Tumbalong Park, Darling Harbour, offering a mix of football, music, entertainment, local culture, food, and games. The tournament will culminate in the final at Stadium Australia on August 20. To secure your tickets visit the FIFA website.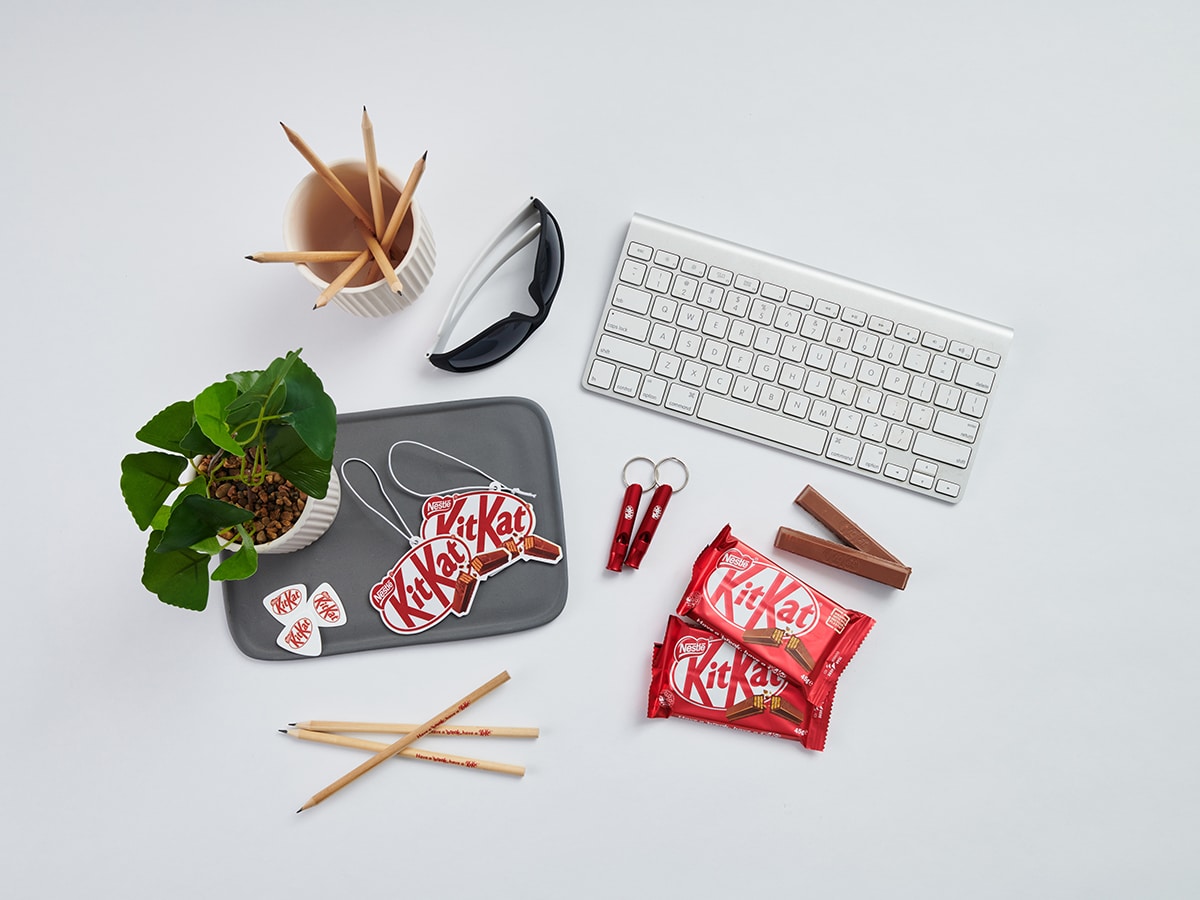 KitKat is Giving Away Chocolate for One Day Only this EOFY
In a bid to support Australians in reclaiming their work breaks, KitKat has launched a special initiative for this end-of-financial year (EOFY). By making a one-day purchase of an essential work item from KitKat on Friday, June 30, individuals not only receive a complimentary KitKat Milk Chocolate bar (45g), but the purchase may also be eligible for tax deduction.
KitKat aims to cater to all workers, including nine-to-fivers, rideshare drivers, rockstars, and part-time referees, by offering a diverse range of essential items that add a touch of sweetness to the workday. Whether it's pencils, notepads, sunglasses, air fresheners, wide-brimmed hats, guitar picks, or whistles, there's something for everyone.
The limited-edition KitKat work essentials collection will be exclusively available online, with the gift with purchase offer valid for one day only on June 30.
Exclusive Wallabies Experiences up for Grabs with IHG One Rewards
IHG Hotels & Resorts, in partnership with Rugby Australia, is offering rugby union fans exclusive experiences with the Australian Wallabies through its IHG One Rewards Access platform. Available now, IHG One Rewards members will have the opportunity to bid or redeem points for unforgettable encounters with the Wallabies during highly anticipated matches in Melbourne and Sydney in July. The experiences include an exclusive 'Field of Play' tour for two, allowing winners and their guests to get up close and personal with the Wallabies during their pre-game warm-up, as well as Category A tickets to the Rugby Championship Wallabies vs Argentina and the Bledisloe Cup Wallabies vs All Blacks.
We recommend that sports enthusiasts act quickly, as the first IHG One Rewards offer sold out within 72 hours. The full offer details and image assets are available on IHG One Rewards Access. IHG One Rewards Access is a program that provides Australian members with access to unique and unforgettable experiences in various categories, including sports, entertainment, and art. The program has received accolades since its global revamp in April 2022, offering members more choices, value, and enhanced benefits. Membership is free and open for enrollment on the IHG website.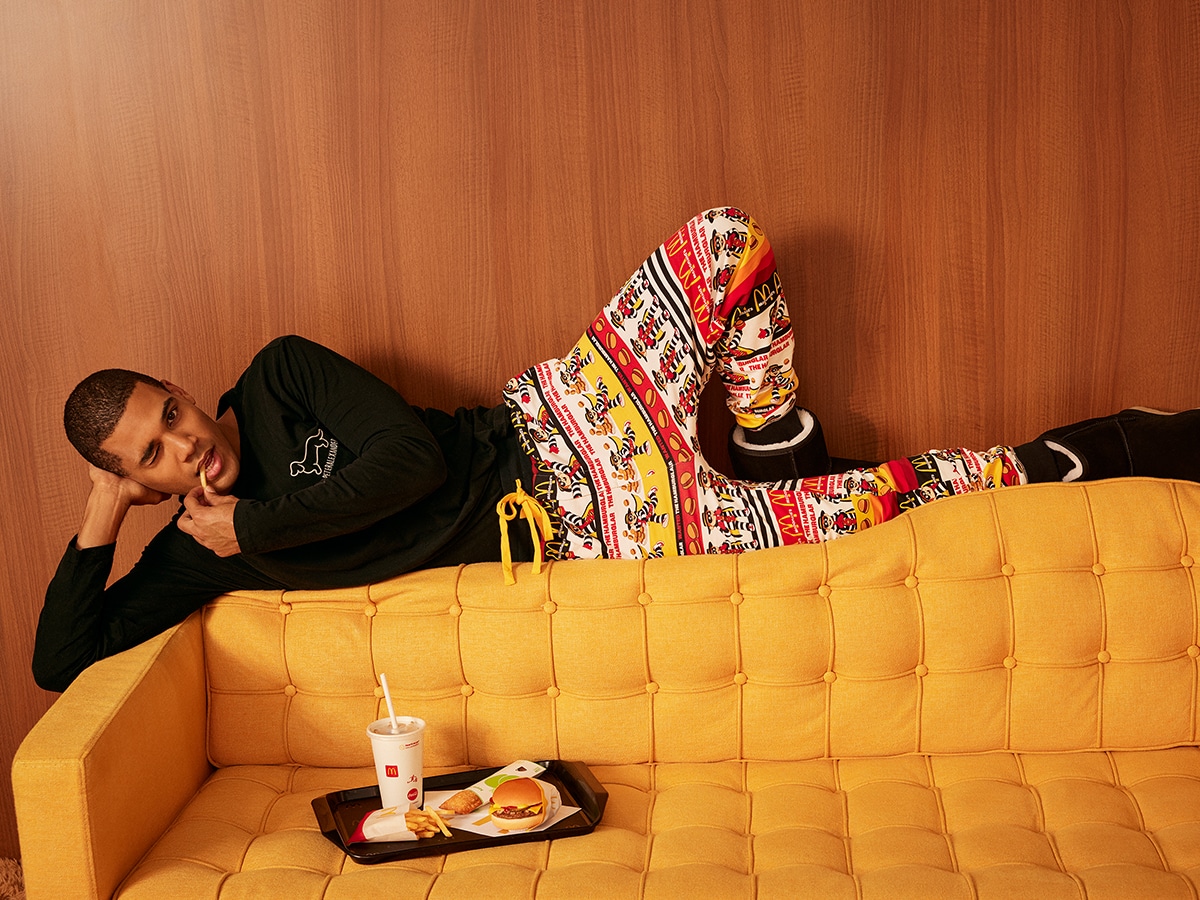 Macca's and Peter Alexander Drop New Limited Edition Sleepwear Range
Macca's and Peter Alexander, Australia's renowned sleepwear brand, have joined forces once again to release a new sleepwear range that will have Aussies (and their furry friends) dreaming in style this winter. The limited edition collection showcases thirteen exclusive prints inspired by Macca's world-famous burgers, fries, and beloved McDonaldland characters like Ronald McDonald, Hamburglar, and Grimace. With offerings for the entire family, including women, men, kids, and even pups, this second collaboration between Macca's and Peter Alexander is larger and more impressive than ever, featuring a selection of 37 pieces to choose from. The Macca's x Peter Alexander sleepwear collection is available exclusively at Peter Alexander stores and online while stocks last.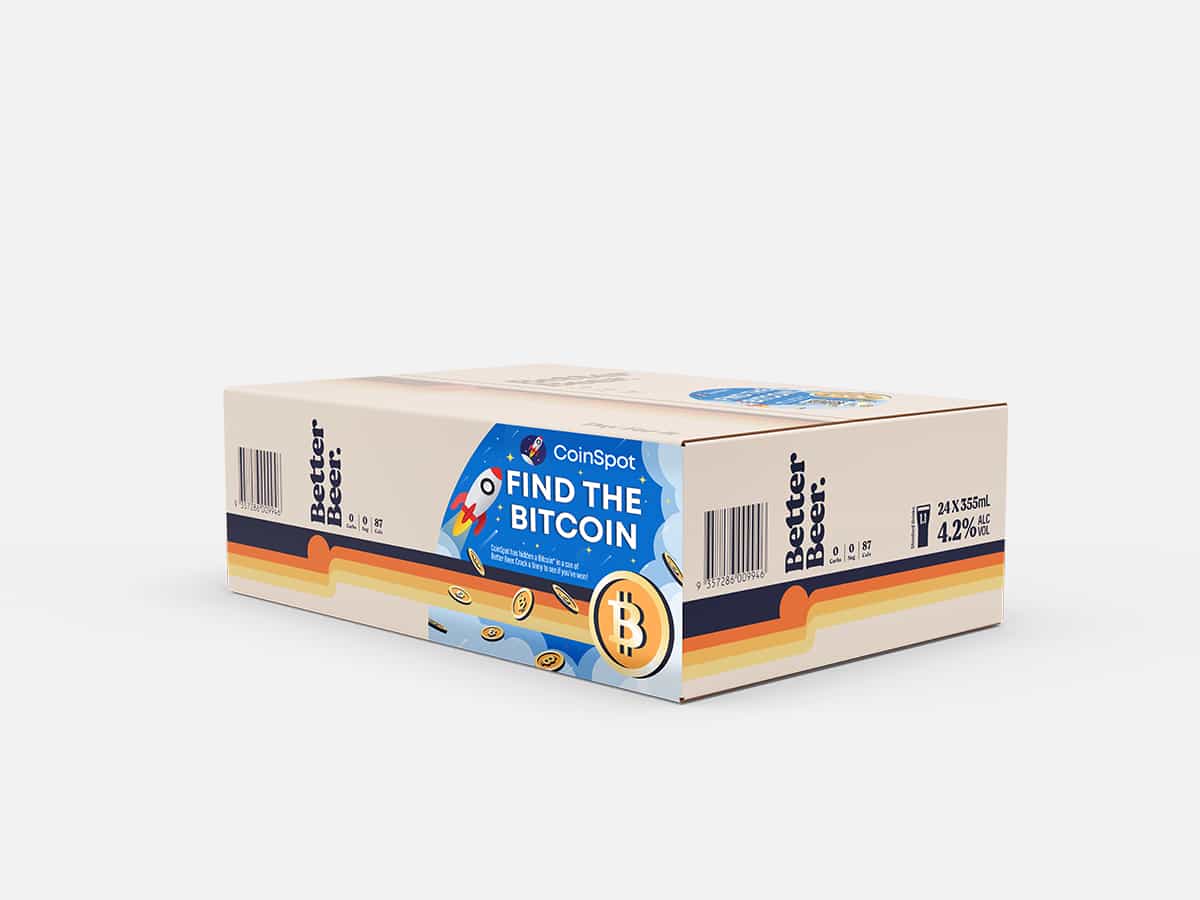 Win a Bitcoin with Better Beer
Better Beer and CoinSpot have joined forces for an exciting competition in July, offering Australians the chance to win one of three Bitcoins. Two Bitcoins will be hidden in marked cases of Better Beer Zero Carb cans, while the third will be awarded through a lottery at select venues. With a prize pool currently valued at around $134,454, this promotion merges the realms of beer and cryptocurrency, aiming to captivate a wide range of audiences. For more information head over to the Better Beer website.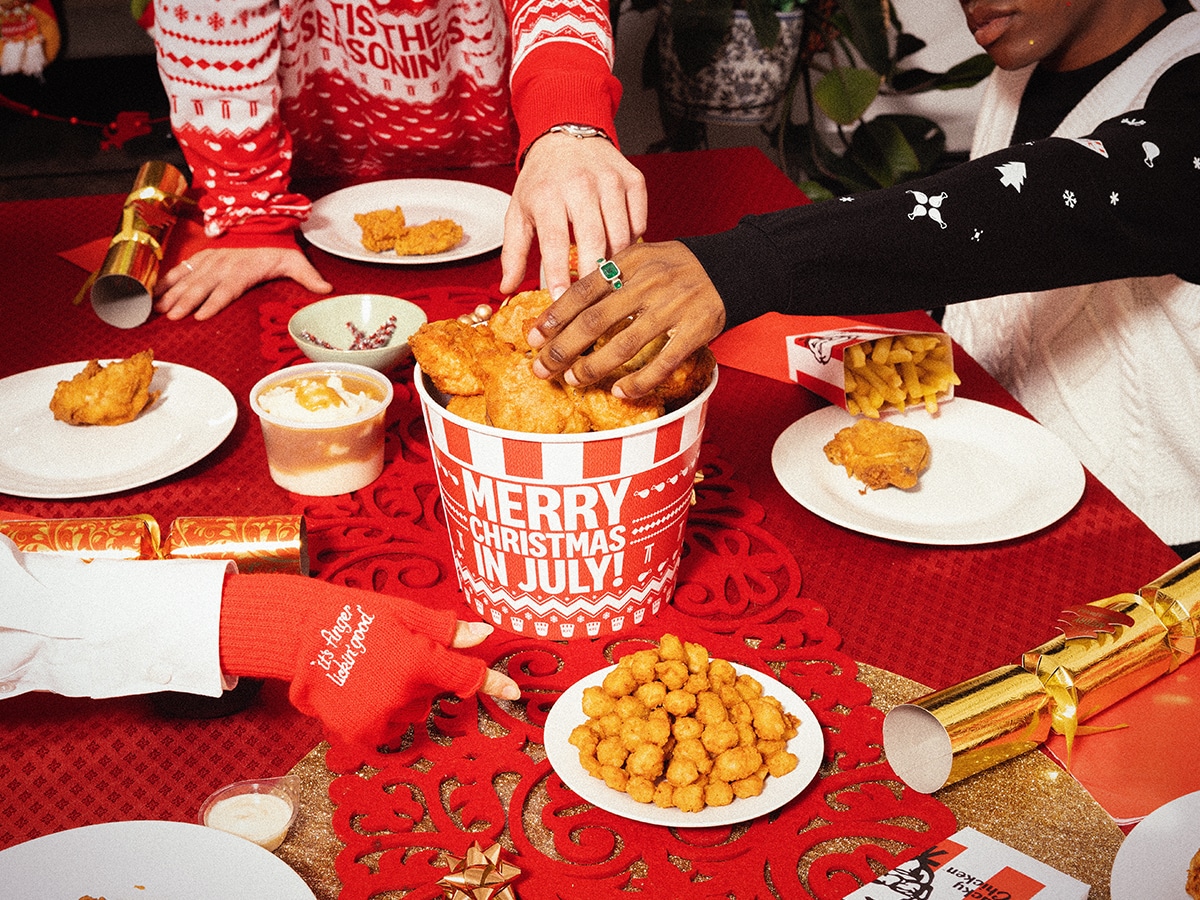 KFC Drops 11 Days of Christmas in July Deals
As winter settles in Australia, KFC is bringing the festive spirit with 11 Days of Christmas in July deals. From $1 Zinger Burgers to $10 for 30 nuggets and $12 for a Double Zinger Feast, there's something for everyone. Don't forget to mark your calendars and check the KFC App daily for new deals.
KFC is also offering their annual Christmas in July Feast, featuring 10 pieces of Original Recipe chicken, Wicked Wings, Nuggets, and more. Plus, there's free delivery on July 8th. And for those who want to show off their holiday spirit, KFC's limited-time merch, including sweatshirts, t-shirts, hats, socks, and gloves, is back on the KFC Australia Merch Store.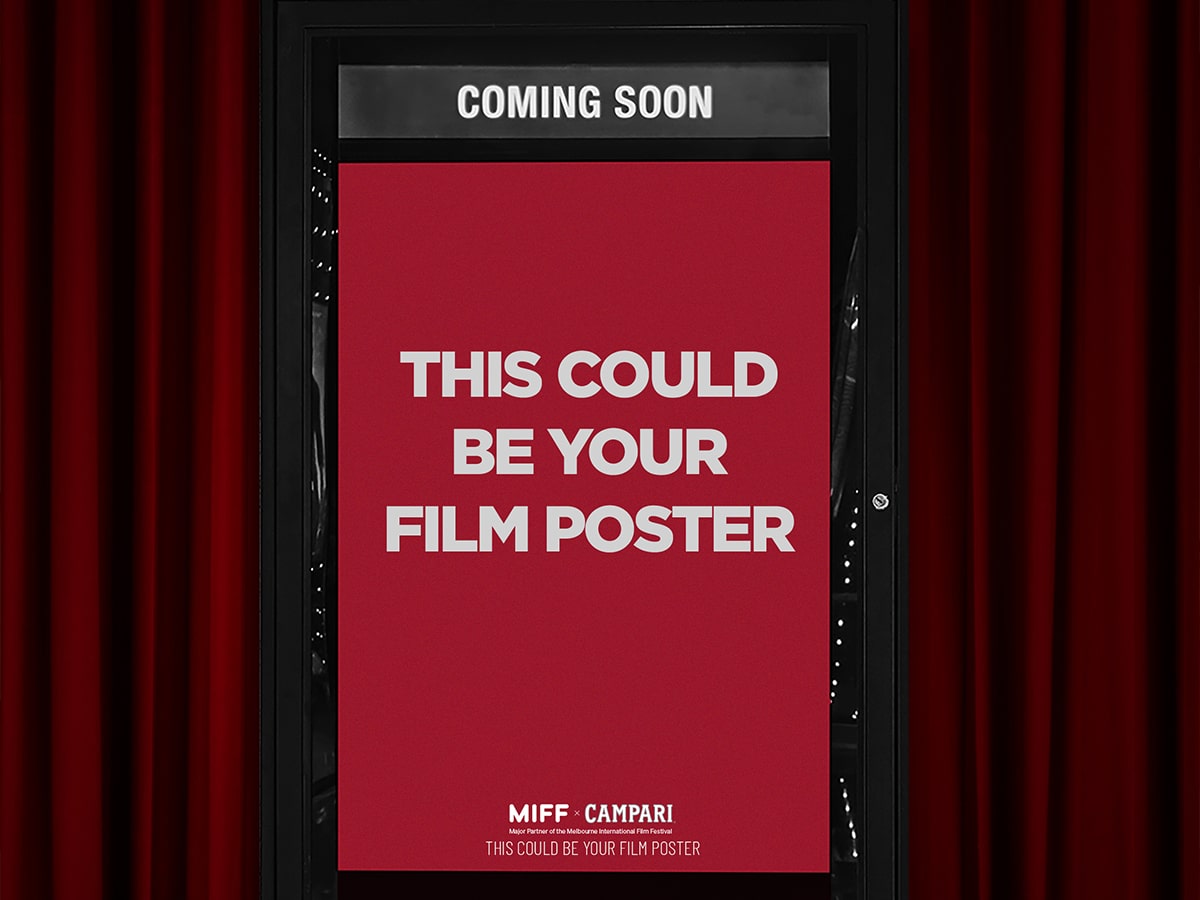 Campari to Turn Unmade Films into Posters to Drive Funding for Film Creation
Campari, known for its collaboration with icons, is launching an innovative initiative called Posters to Production to support Australian filmmakers. In response to the challenges faced by local filmmakers in obtaining funding for their ideas, Campari will create movie posters inspired by unmade film concepts. These posters will be unveiled at the Melbourne International Film Festival (MIFF) and feature QR codes to facilitate crowdfunding for the films' creation. Filmmakers can apply here by submitting their unmade film synopsis, and four selected filmmakers will have their ideas turned into posters.
Campari's rich history in poster design and collaboration with renowned directors, such as Federico Fellini, showcases their commitment to art and cinema culture. As a longstanding partner of MIFF, Campari will donate a portion of every Campari cocktail sale to support the unmade films, while also participating in other initiatives like the MIFF Shorts Awards. For those not attending MIFF, the posters will be available for viewing digitally at campariau.com where Australians can then click-out to the respective GoFundMe pages to donate.
You'll also love:
Feel-Good Friday: June 23 – Sweet Tooth
Feel-Good Friday: June 16 – Feeding Frenzy
Feel-Good Friday: June 9 – Standing Ovation