Feel-Good Friday: April 23 – Free Beer…With a Catch
We've been under the pump up in the MoM offices for the last couple of weeks. Everythings cranked up to eleven, and it looks like it's the same for just about everyone! There's so much good happening though that how could we stop bringing the people what they want. After all, there's nothing like some Feel-good Friday scribble to start your weekend off the right way.
You'll also like:
Feel-Good Friday: April 16 – Seltzers, Support and a Lifetime Supply of Whisky?
Feel-Good Friday: April 9 – Frothies, Frothin', and Flank Steak
Feel-Good Friday: An Extra Good Friday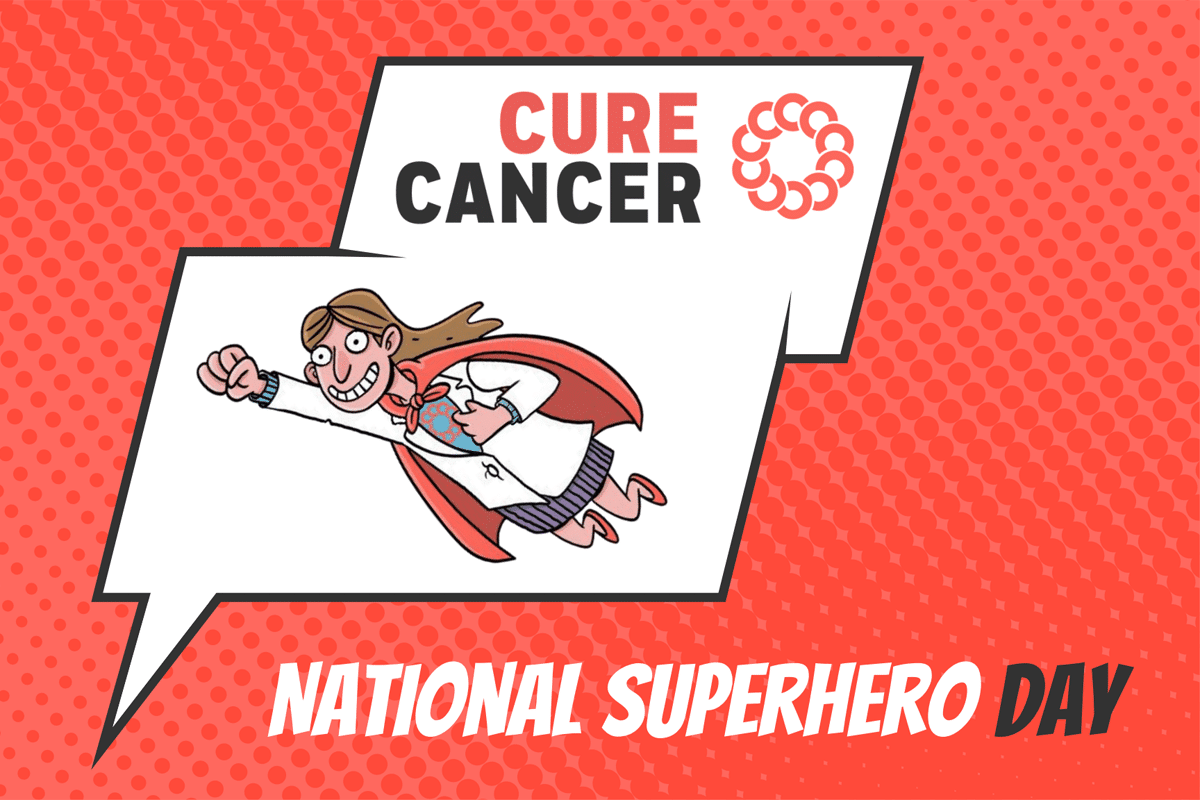 Superheroes Stream for Cancer this Superhero Day
From April 28th – May 12th, Cure Cancer is inviting streamers in Australia and across the globe to become a Superhero Streamer in order to help raise funds for life-saving cancer research. Cure Cancer will be joined by ambassadors Drewd0g, Aussie Antics, and a host of Xbox streamers, and the brand's partner Generozity will also be hosting a slumber party stream. Plus, there are heaps of prizes to give away from partners Xbox and Steelseries.
All funds raised over the period will go towards funding amazing young cancer researchers who dedicate their lives to finding a cure – they are the world's real-life superheroes – who have the potential to improve the outlook for countless cancer patients across the globe.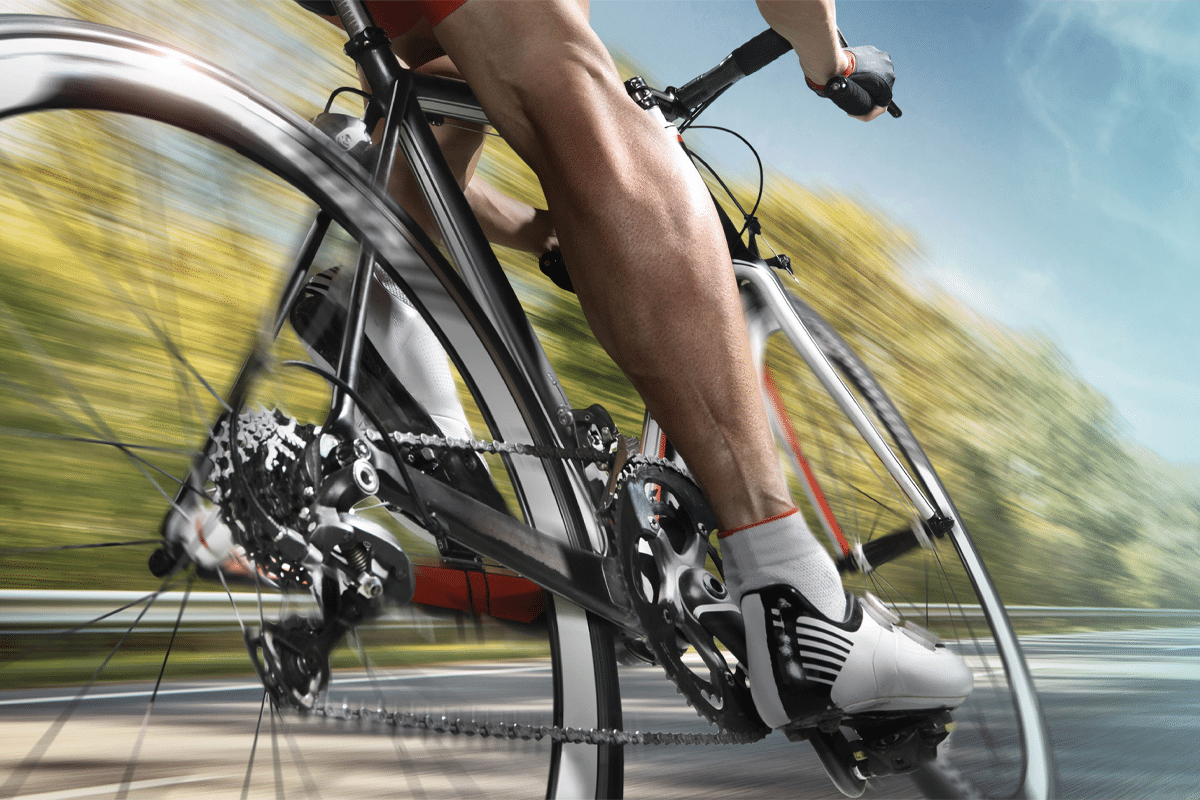 'Big Push' Ride from Sydney to Canberra
The Fathering Project's "BIG PUSH" bike ride is an event with one goal: celebrating and promoting what is a father's most important role in the world, being a dad. The program works with dads to support, engage, educate, and provide practical help to build stronger relationships with their kids, leading to greater child outcomes.
Pushing off from Sydney on April 30 at 6:15 am and arriving at Parliament House Canberra on May 2 at 10:30 am. Over 3 days, 32 riders will cover 325kms to raise much-needed funds to continue their work within school communities across Australia as well as their work with "at-risk" families affected by generational fatherlessness.
"Our mission is that every child deserves to have an effective father-figure in their lives. This is why we do what we do. This ride not only raises awareness of father's important job, but it will also assist us moving forward to help the more vulnerable groups in some regional communities across Australia." said Sean Johns, The Fathering Project National Partnerships & Community Relations Manager.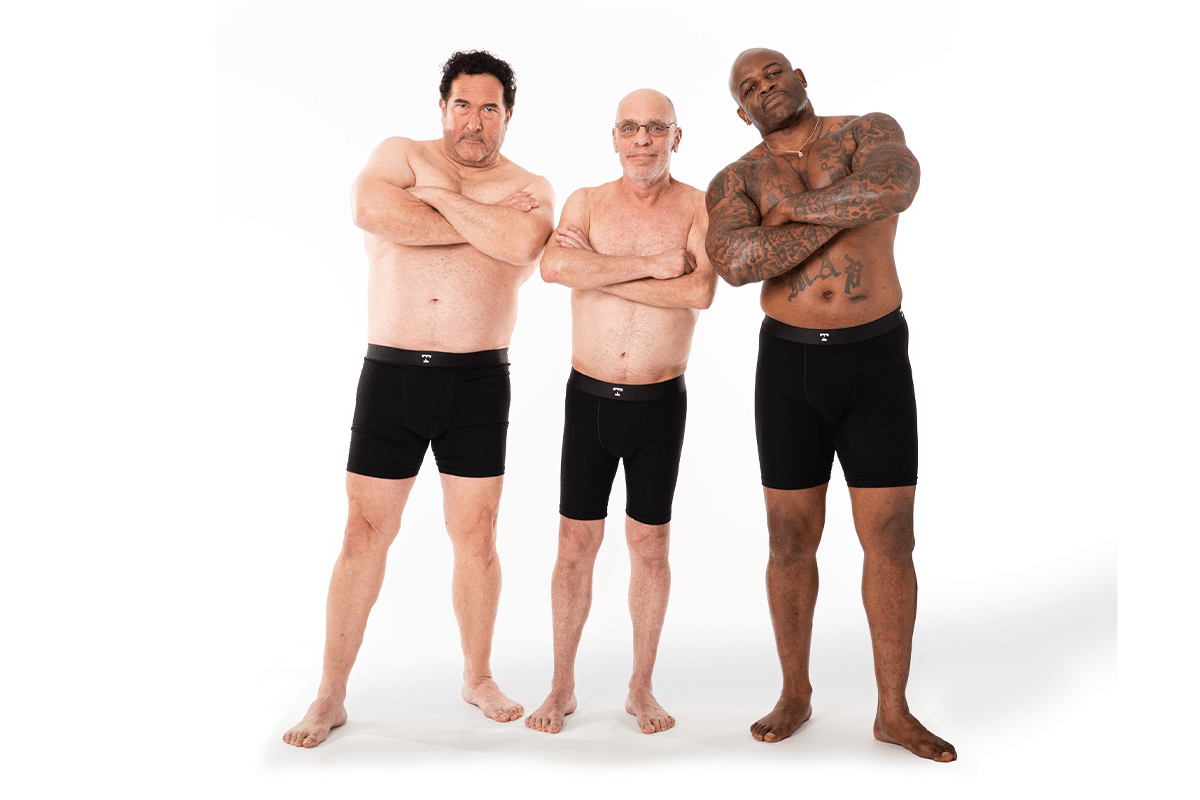 Real Men Strip Down for New Body Positivity Campaign
Nic Tailor has launched its body positivity campaign in an effort to highlight men who come in all shapes and sizes, encouraging them to be a little more comfortable in their skin. They have their backside covered with underwear that is custom-made to fit (not just S, M, L, or XL), as the brand became keenly aware of the need to bring attention to this when they launched their #NicTailorNoPants Campaign with Prostate Cancer Foundation. The campaign received a plethora of media attention, however, feedback from some men came pouring in that they were too embarrassed to pose in their underwear because felt they didn't have the right body for it. The stigma is real.
In September of last year, Nic Tailor partnered with Prostate Cancer Foundation to shine a light on Prostate Cancer Awareness during the months of September, October, and into "Movember". The brand will continue to advocate for awareness for the disease beyond that, which 1 in 9 men will be affected by in their lifetime. They subsequently launched their Dry Fly Brief for men who have battled prostate cancer, or who face issues with incontinence. The underwear looks exactly like their regular briefs, with the exception that it is equipped with moisture trapping fabric. All of their underwear is made in the USA from high-quality fabrics and superior tailoring.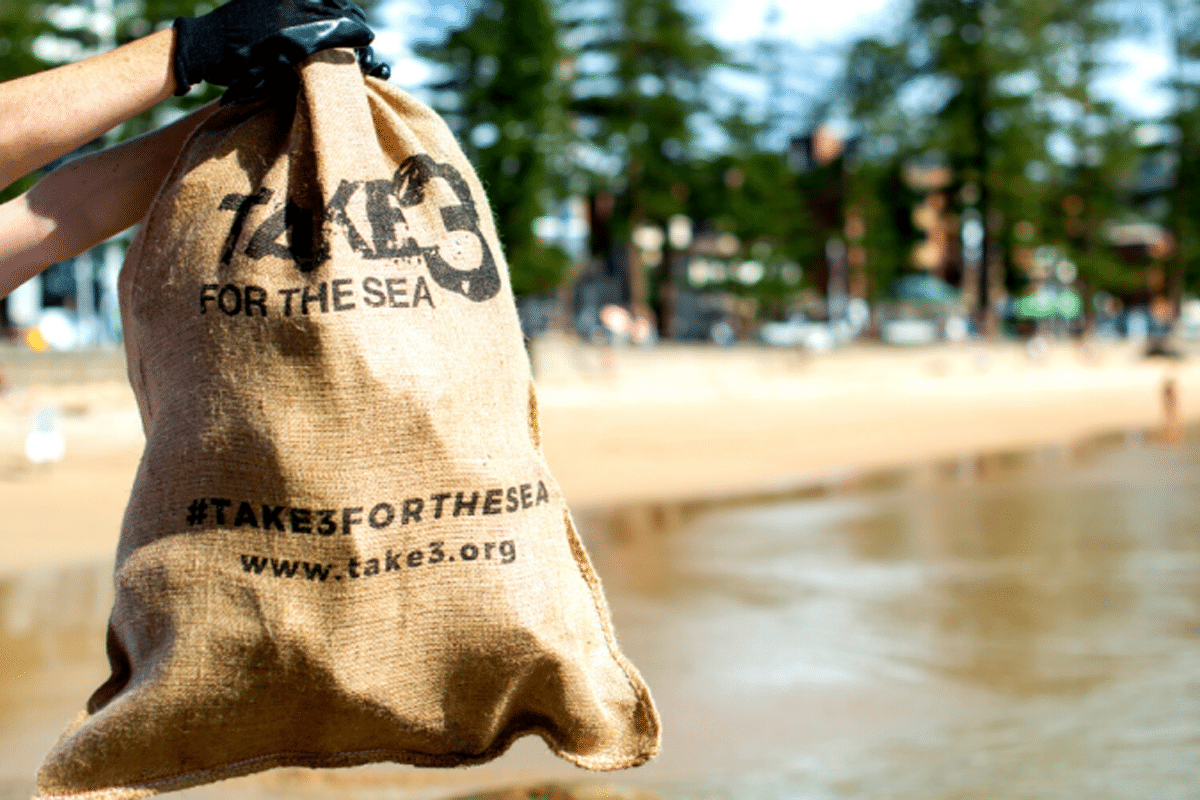 4 Pines and Take 3 Partner to Cleanup the Beach
4 Pines venues across NSW and VIC will sell Take 3 Beach Clean-Up Kits for $32. Each Take 3 clean-up kit includes the supplies you need to safely clean up at your local beach all in a Take 3 Tote bag. In addition, 4 Pines are providing three bonus pints of beer (worth $36), to share with mates, for every bag purchased.
"Our venues have been plastic straw-free since 2016, and we keep implementing ways to reduce waste across our breweries and supply chain with the aim of becoming totally plastic and waste-free," said 4 Pines chief brewer. Chris Willcock.
4 Pines venues:
Manly: 29/43-45 E Esplanade, Manly NSW
Newport: 313 Barrenjoey Rd, Newport NSW 2106
Brookvale: 4F/9-13 Winbourne Rd, Brookvale NSW 2100
Charlestown: 30 Pearson St Charlestown Square, Charlestown NSW 2290
Torquay: Shop 1/61 Surf Coast Hwy, Torquay VIC 3228
All proceeds from kits go directly to Take 3 for the Sea.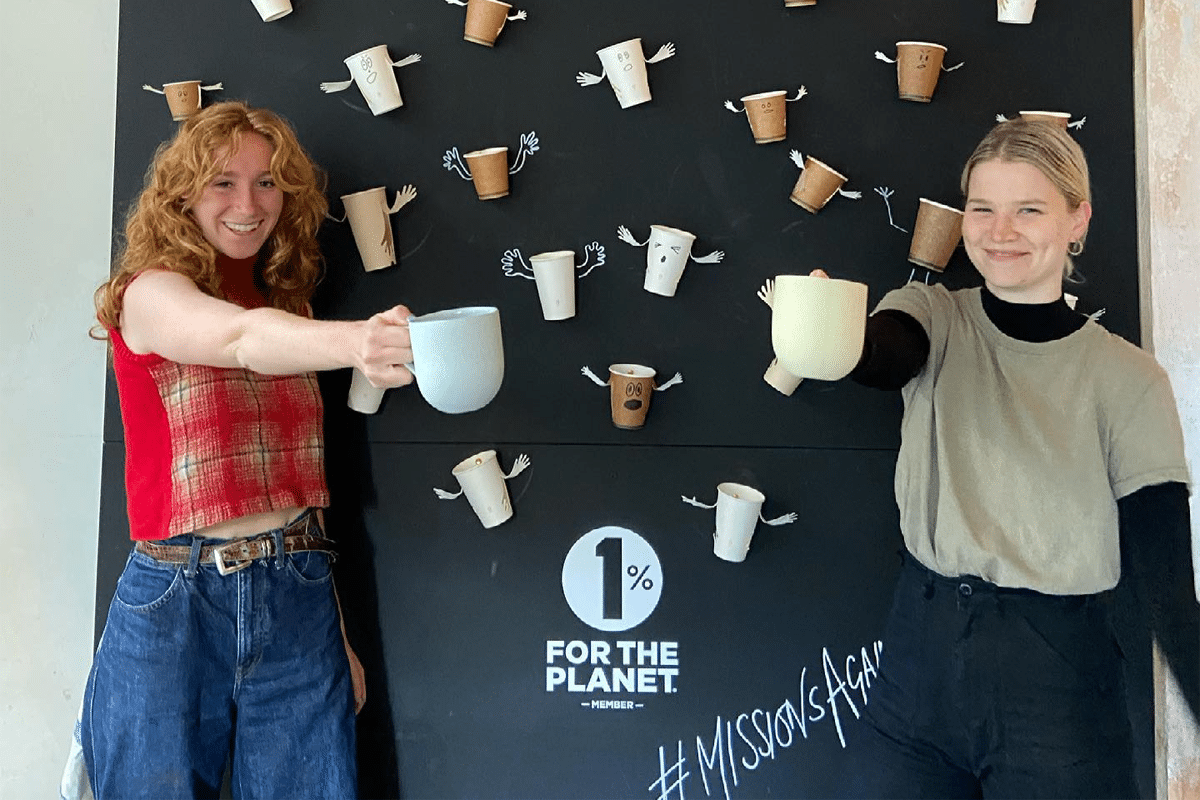 Single O Rallies 77 Cafes to 'Surrender Single Use'
Off the back of Single O's carbon-neutral announcement, Single O has successfully rallied 77 cafes to 'surrender single use' for Earth Day. The move is part of their 'No Death to Coffee' initiative, which aims to curb the trend towards a 60% reduction in the world's Arabica coffee supply due to climate change by 2050 (or a shortfall of 180million bags of coffee).
As part of the announcement, Single O will be rolling out a series of 'Missions against Emissions', as a call to arms for customers and the wider industry to collectively reduce our carbon impact through making simple swaps in our daily coffee habit.
Their first 'Mission against Emissions' is a ban on single-use cups across their venues on Earth Day, rallying other cafes to join in as part of a goal to remove 10,000 cups from the waste stream in a single day. As part of this first initiative, they have managed to rally 77 cafes to 'surrender single use' for Earth Day tomorrow (ranging from a complete ban for the day in partnership with Three Blue Ducks and Estabar to going lidless or providing additional options for reusable and loanable mugs).
Demonstrating the positive snowball effect that a grassroots initiative like this one can have – 66,900 tonnes of carbon could be saved if single-use cups were removed from Australia's 20,000 cafes for a single year (the equivalent of removing 4,549 passenger vehicles from the road, or 2.8 million trash bags of waste recycled instead of landfilled).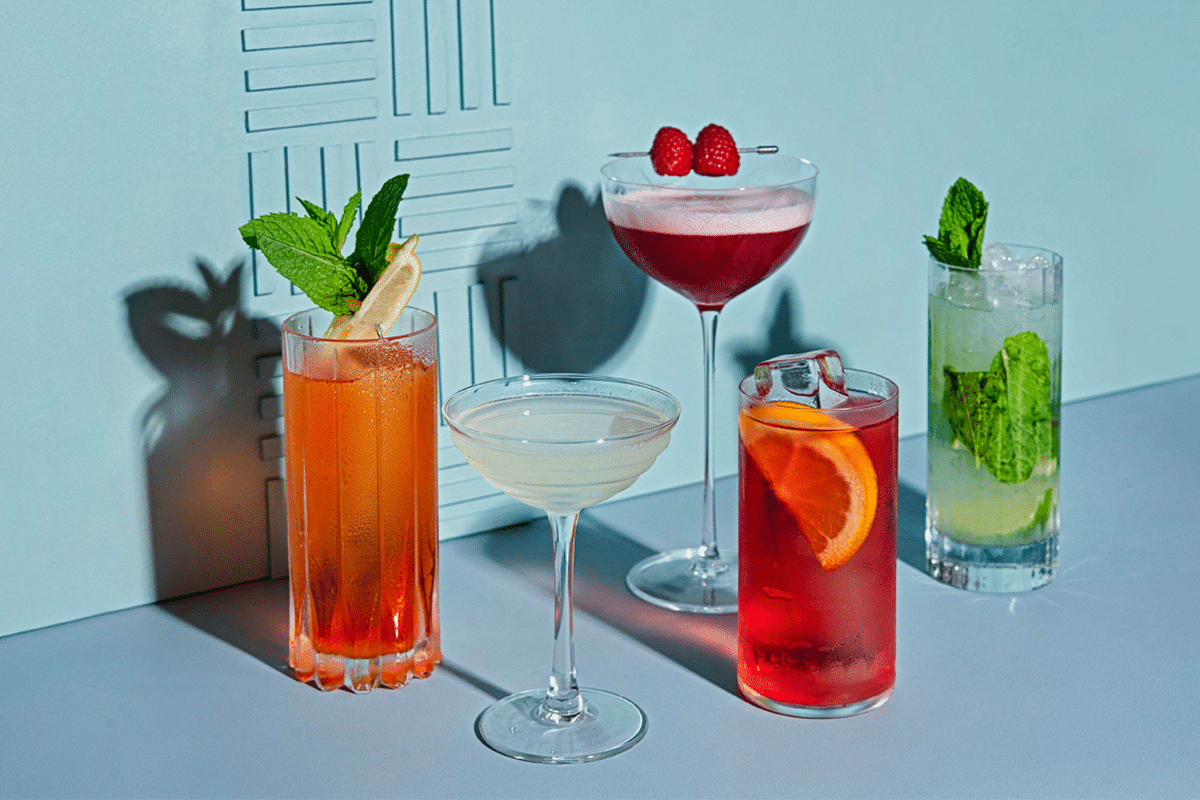 Australian Cocktail Month is Coming this May
Prepare to immerse yourself in a celebration of cocktails from 1 – 31 May with the launch of Australian Cocktail Month. Held across Brisbane, Sydney, Melbourne, and Adelaide, Australian Cocktail Month will partner with some of the best local and international alcohol brands to champion the country's bar industry.
Dead Ringer, Jangling Jacks, The Lobo, and The Duke of Clarence are some of the bars participating in Sydney. Included in the 18 venues taking part in Melbourne are Black Pearl, Lover, Nick & Nora's, and The Everleigh, while Maybe Mae, Hains & Co, Memphis Slim's, and Alfred's Bar amongst others will be welcoming guests in Adelaide. Brisbane bars offering the Australian Cocktail Month menu will include The Gresham, Savile Row, Death and Taxes, and Blackbird.
The $20 ticket, which is available via the link below, allows guests access to a special menu of cocktails created exclusively for the month. The menu will be available at participating venues, with cocktails priced at $14, and non-alcoholic options at $10.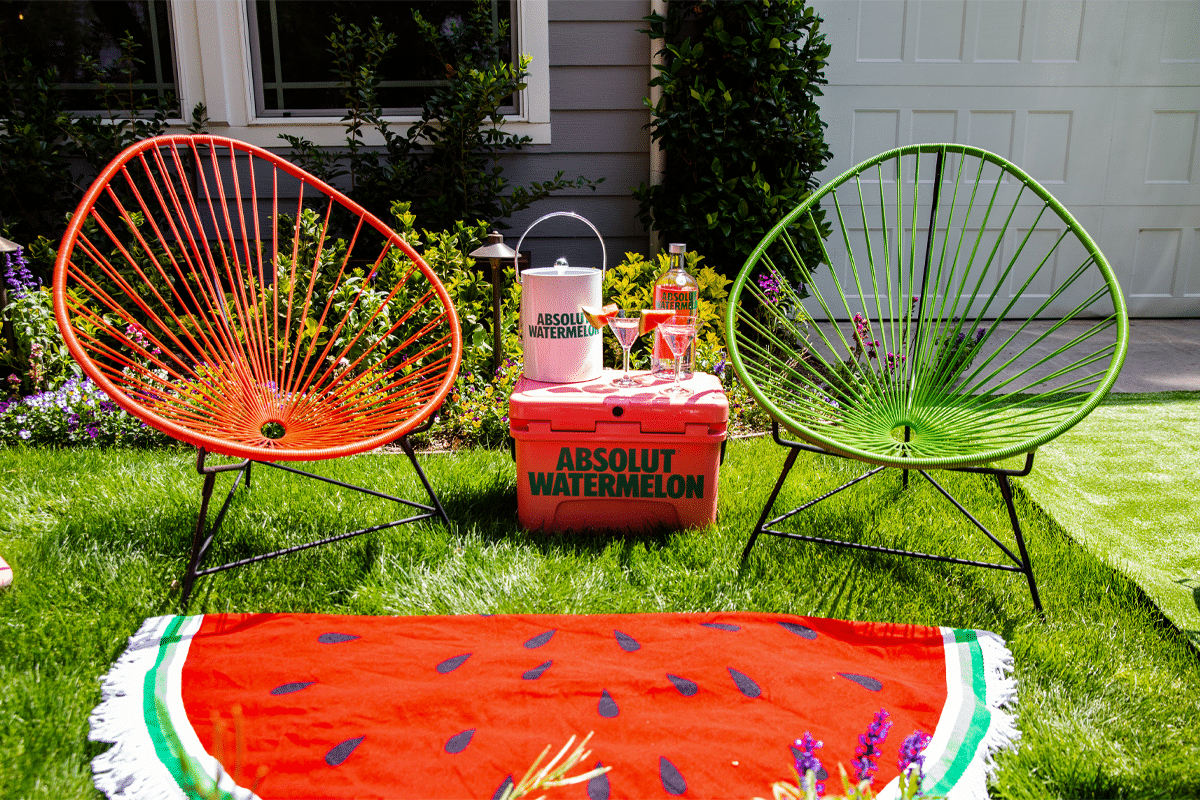 Absolut Offers 'Fresh Escape' for those Stuck at Home
While being home more has some perks, privacy likely isn't one of them. This is why Absolut, inspired by its newly released watermelon-flavoured vodka, is offering anyone who needs a temporary break the chance to win an Absolut Watermelon Fresh Escape – a 24/7 getaway right in their backyard – no added sugar nor family/roommate interruptions.
The Absolut Watermelon Fresh Escape is a watermelon-inspired home on wheels designed to offer a private oasis to mix cocktails while safely mixing with friends, even if just virtually.
From April 19 through May 14, Absolut will ask fans on Instagram to "tell us you are stuck at home without telling us you are stuck at home" for the chance to win a permanent Absolut Watermelon Fresh Escape in their own backyard. Because while they can't help anyone completely move out, they can hook you up with a fresh set-up and private space to safely connect with friends.
Absolut Watermelon Fresh Escape Accommodation Features
Wifi
Outdoor seating
Grill
Cooler
Corn hole
Lawn chairs
Night Noodle Markets at Home Launch in Melbourne
The Night Noodle Markets at Home, Co-Presented by Citi and DoorDash, is coming to Melbourne this June. Bringing together the signature dishes and innovative tastes of eight sizzling vendors, Night Noodle Markets at Home offers a vibrant journey through Asia – now in the comfort of home.
It's an evolution of the traditional hawker-style market that has taken place in Melbourne's Birrarung Marr since 2014 – with event organize determined to continue its legacy and reimagine the dining experience until it's safe to return to the traditional Night Noodle Markets outdoors. Melbournians should expect favourites such as Hoy Pinoy, Wonderbao, Flying Noodles / Twistoo Puffle, Karlton Sorbetes, and more.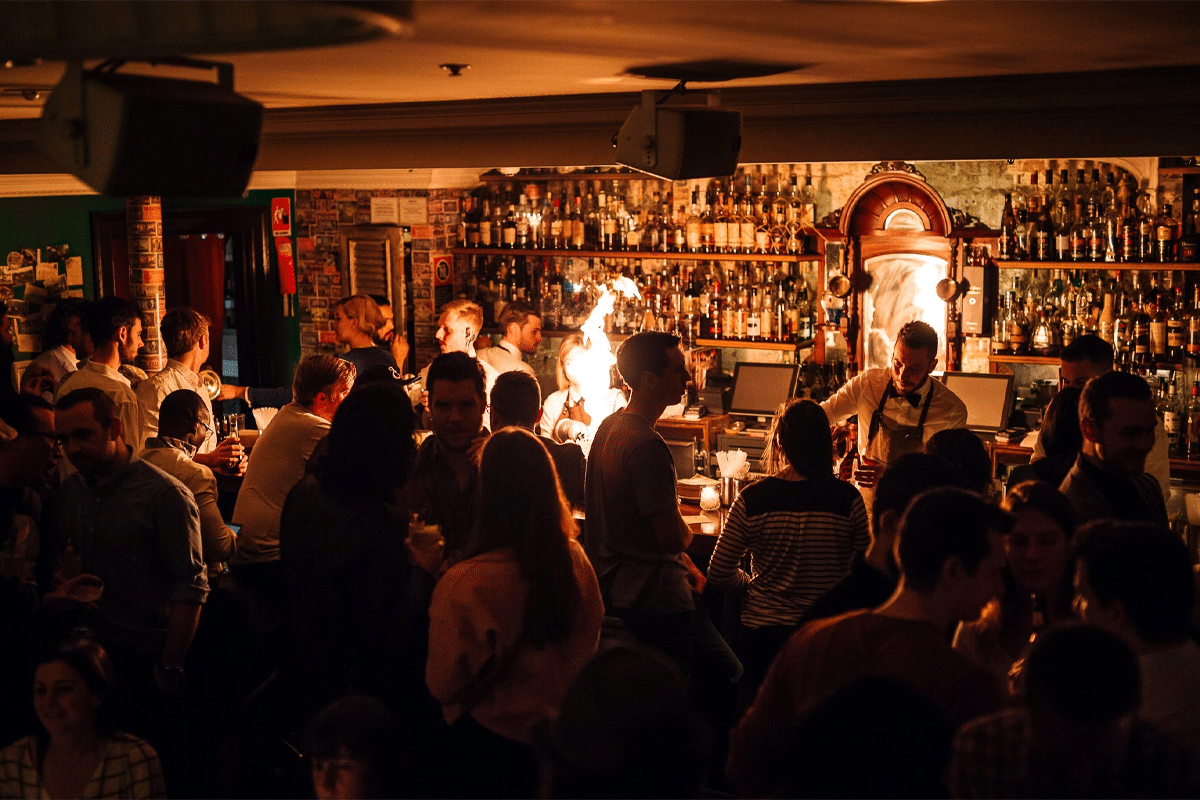 Bacardi Helps Bring Sydneysiders Back to the Bar
Family-owned Bacardi Martini Australia (BMA) is supporting the movement to bring back Sydney's nightlife, one cocktail at a time. As a sponsor of  YCK Laneways Block Party, a six-week-long program that features 75 cultural events, across 15 venues within the Sydney City Business District (CBD).
The newly established precinct YCK spans across York, Clarence, and Kent Streets (YCK), which will see a collaboration between the city's acclaimed small bars, with the aim of inspiring Sydneysiders to rediscover the city and inject some much-needed life back into the once-thriving CBD.
"The bar owners and staff are our extended family and it's been a rough year for a lot of people. We're trying to support however we can to get people back into venues. To steal from our Global Advocacy Director, Jacob Briars, we lead with the mentality of: "we sell cocktails not cases' and YCK aligns perfectly with this." said National Advocacy Manager for Bacardi Martini Australia, Georgina Mann.
All the bars within the YCK precinct have created bespoke and unique Bombay Sapphire or Patrón Tequila cocktails for guests to enjoy across the six-week program of cultural events and activities.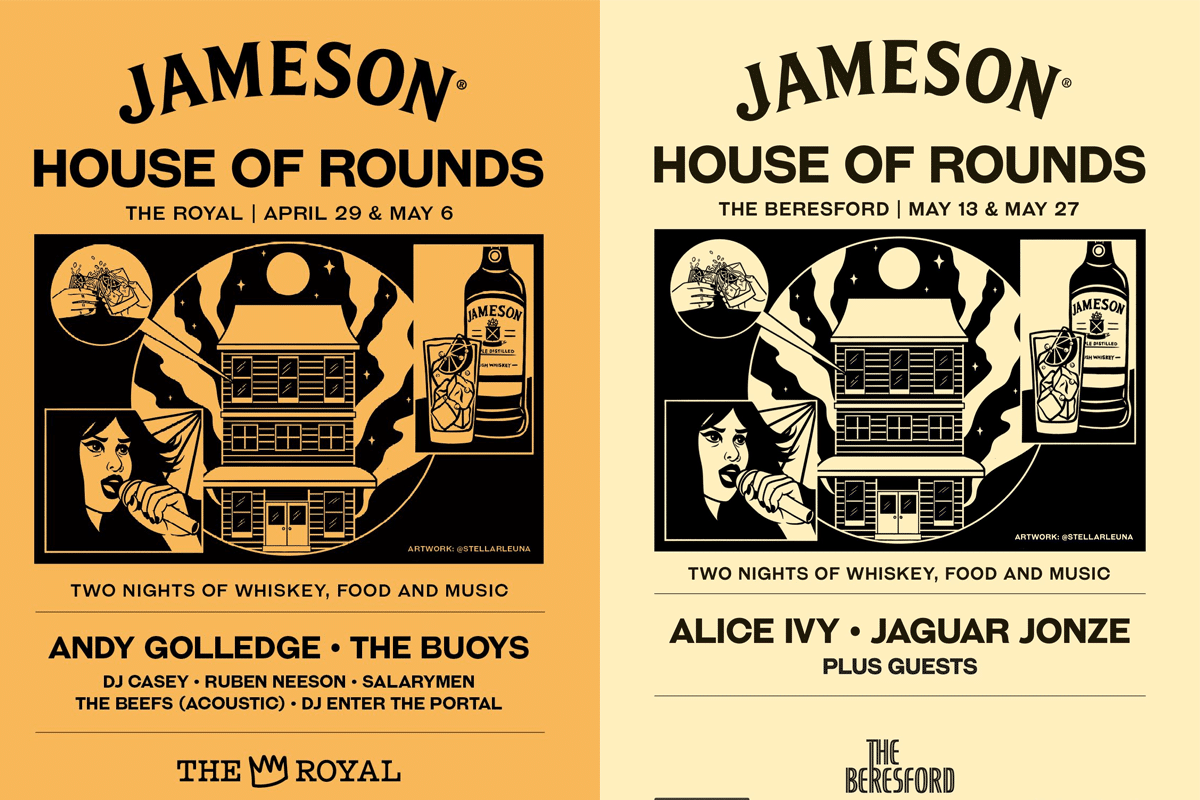 Jameson House of Rounds Returns
Irish whiskey connoisseurs Jameson is excited to announce the return of Jameson House of Rounds, a series of free music gigs celebrating whiskey, live music, and community spirit from April 29 – May 27.
Synonymous with shining light on some of the nation's most exciting talents, Jameson House of Rounds is back on tour, set to ignite the Sydney live music scene that has been so dearly missed. Jameson House of Rounds will also make a welcoming return to Marrickville's beloved institution, Vic On The Park early June. And heading to The Royal & Upstairs Beresford, experience sets from The Andy Golledge Band, The Buoys, Jaguar Jonze, Alice Ivy + more.
You'll also like:
Feel-Good Friday: April 16 – Seltzers, Support and a Lifetime Supply of Whisky?
Feel-Good Friday: April 9 – Frothies, Frothin', and Flank Steak
Feel-Good Friday: An Extra Good Friday