Feel-Good Friday: August 6 – Bad News From Gladys, Good News From Us
It's Friday and you know what that means. Bad news from Gladys, good news from us.
It's been a good day for good news and we're highlighting a bunch of Aussie brands who are digging deep and helping out as we all struggle through this bout of lockdown. I don't know about you but it feels like the 12th Round of a Heavyweight championship fight. We've got COVID on the ropes but the little spicy cough is still swinging. All we've got to do is dig deep, stay in the ring (or inside) and weather this storm. If we work together, we'll be out in no time.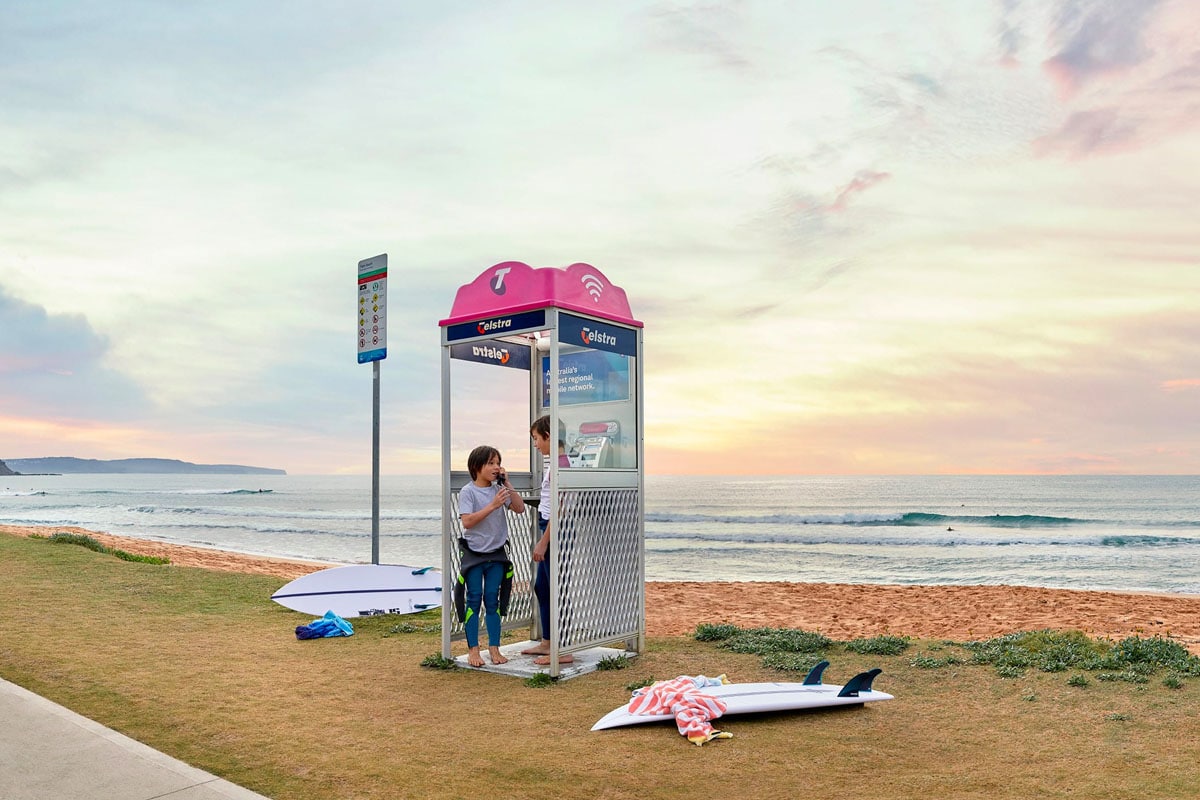 Telstra Makes Payphone's Free Across Australia
Do you remember payphones? Well, they're now free to use across the country thanks to Telstra.
With around 11 million calls made across Australia from Telstra payphones and more than 230,000 calls made to critical services in the past year, it's clear that Telstra's bygone payphone network is still a core component of how Aussies talk to one another. A particularly important tool for some of our most vulnerable people and communities, this announcement means everyone can now use payphones to make free local or national calls to a standard fixed line or a call to an Australian mobile when they need.
Dylan Alcott's ABILITY FEST is Back for 2021
Australia's most inclusive festival, Ability Fest is back. Returning on Sunday, 27th of November, the two-stage festival welcomes all guests – regardless of their abilities – to join in the one-day music festival at the picturesque Alexandra Gardens (next to the Yarra).
Hosted as per usual by OAM recipient Dylan Alcott, it comes fresh off the back of him winning his second Wimbledon Quad Wheelchair Singles Championship. Dylan has teamed up with Untitled Group, Australia's largest independent music promoter and the masterminds behind national festival brands such as Beyond The Valley, Grapevine Gathering, Wildlands, For The Love & more, the festival is set to be an unforgettable afternoon featuring some of Australia's best musical acts. The lineup will include the likes of Illy, Peking Duck, Alex the Astronaut, What So Not, INKREWSIVE, Cub Sport, and Nina Las Vegas.
The event will be streamed live by Triple J and all proceeds will go to the Dylan Alcott foundation supporting the 4.3 million young Australians currently living with a physical or non-physical disability.
The event is 18+ and presale tickets will be on sale from Wednesday, August 11th, 6:00 PM (AEST) for $89.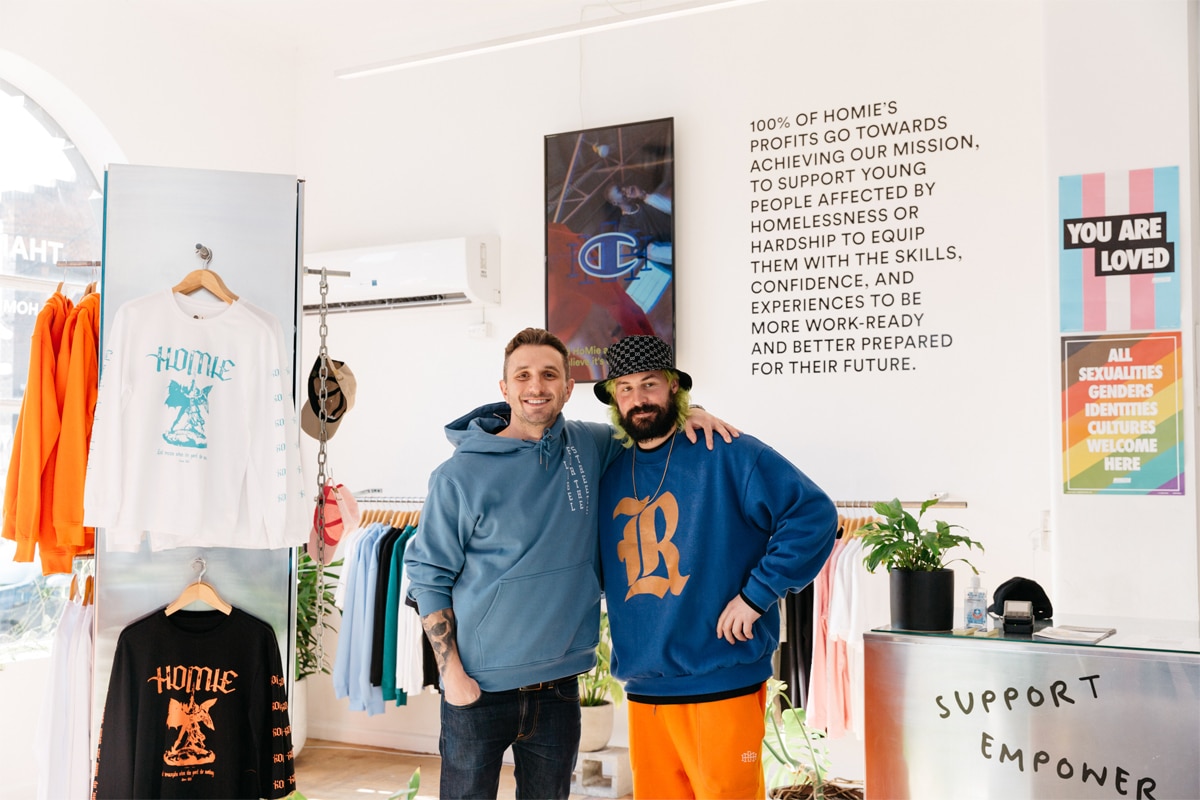 Tommy Little Teams Up With HoMie For Homelessness Awareness Week
We're in the midst of National Homelessness Awareness Week and it's not too late to get involved. Someone well and truly pulling their weight is Tommy Little. Melbourne based comedian and TV personality, he's heading over to the HoMie flagship store in Fitzroy tomorrow (Saturday 7th of August) to raise funds and awareness for young people affected by homelessness.
Taking 0n his new role as a sales assistant, Tommy Little will be slinging new garb alongside HoMie store staff, with 100% of profits from every sale made going towards HoMie's mission to support young people affected by homelessness or hardship. Motley crew Minor Figures will be serving free oat milk coffees throughout the day, and the first 100 customers through the doors will receive theirs in a complimentary award-winning ceramic reusable cup thanks to sustainability champions frank green.
In 2018, Tommy's campaign for Youth Homelessness Matters Day led to over $150,000 in sales. This is his target for 2021… Can he do it again?
Head down to HoMie tomorrow. Tommy will clock on from 10 am until 4 pm, with his hour lunch break in the middle, so make sure you time your visit to be served by Melbourne's finest! Due to COVID-restrictions, registering for the event is required. Registrations are now open at the link below.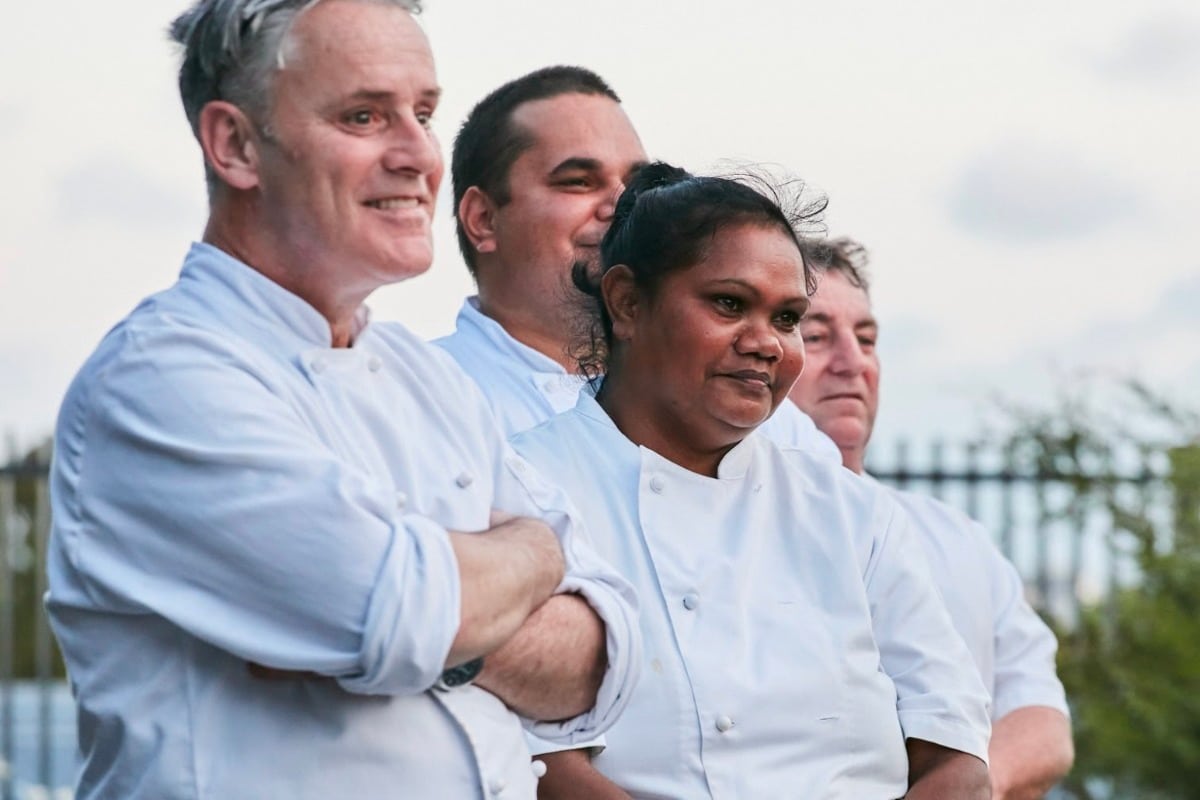 Gift A Shift: Help Feed Our Vulnerable Workers
Sydney's extended lockdown is tough on everyone, but few are feeling the pain as much as shift workers within vulnerable communities. Luckily, as Aussies do best, we can all band together to support those in need. It's our turn to step up.
Deputy is partnering with PlateitForward and Mirvac to raise funds to deliver 100,000 meals to those in need including casual, migrant and other minority groups of shift workers that are not eligible for government assistance during this lockdown. GiftAShift is where you can volunteer to by donate the equivalent of one day's work so that shift workers and their families can receive wholesome chef-cooked meals during these uncertain times.
As little as $10 will provide five hearty meals, $20 gives ten meals, $100 gives 50 meals and so it goes! Can you gift your shift? By giving little and large, together we can deliver 100,000 meals.
PlateitForward will prepare 100,000 wholesome meals in a commercial kitchen at Harbourside Shopping Centre,  generously donated by Mirvac. The meals will be distributed to shift workers and their families through community partners ranging from Settlement Services International, Bayside Care, Glebe Youth Service, Koolara Community Centre, Mission Australia, RedLink, Addison Road and The Haymarket Foundation.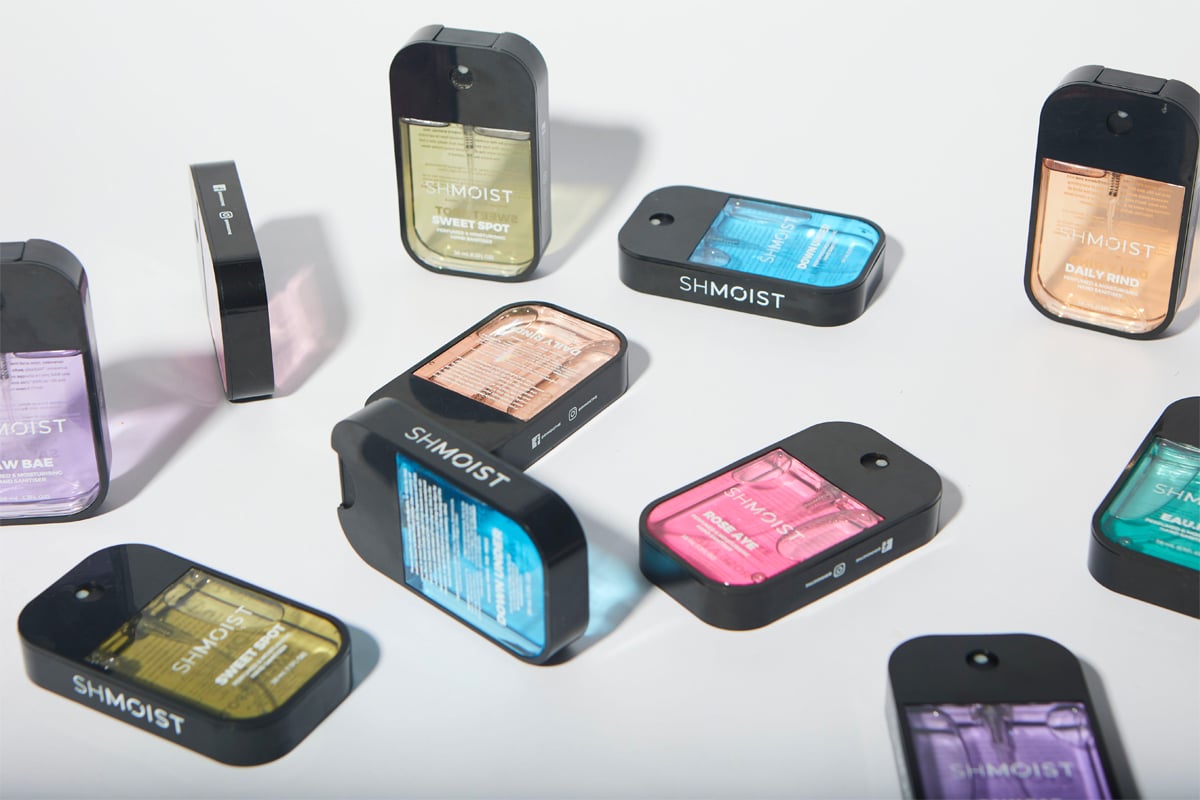 "Jab, Tag, Nab" With Free Stylish Hand-Sanitiser from Shmoist
We all know the drill, it's time to get vaccinated. Cutting through all the minutia of media, Shmoist has is an Aussie made "cool" sanitiser that has decided to incentivise Aussies to get the jab and get behind Gladys' goal of 6 million jabs in arms by the end of this month.
In doing so, they announce that from tomorrow, anyone who can prove that they've been vaccinated with their first vaccine, posts a photo of their "Jab" then they "Tag" @shmoistme to Instagram and the company will reach out via DM. The first 100 will then "Nab" their free Shmoist. How bloody good.
Get involved, get vaxxed and let's get our freedom back.