Feel-Good Friday: August 7 – Hugs, Drugs and Chicken Nuggs
Another week has passed and let's not lie, it's been an absolute sh*tshow. The rapidly rising number of COVID-19 cases has all but ensured Australia is headed for a second lockdown, this one set to be far stricter than the last. The great toilet paper shortage of 2020 is apparently not over yet. The battle for home supremacy will be fought in the aisles of Coles, with Victorian dairy and bread supplies expected to be cut by one third.
But let's not dwell on the negatives. After all, it's Friday! You want to wade into your isolated weekend with a carefree attitude and a decent hit of serotonin. Luckily enough, we got just what you need. Here's Feel-Good Friday for this first week of August.
You'll also like:
Feel-Good Friday: July 31 – NBA Stars and Rice Cooking Faux Pas
Feel-Good Friday: July 24 – At-Home Doofs, DJs and DIY Dentistry
Feel-Good Friday: July 17: Captain America and Carole Baskin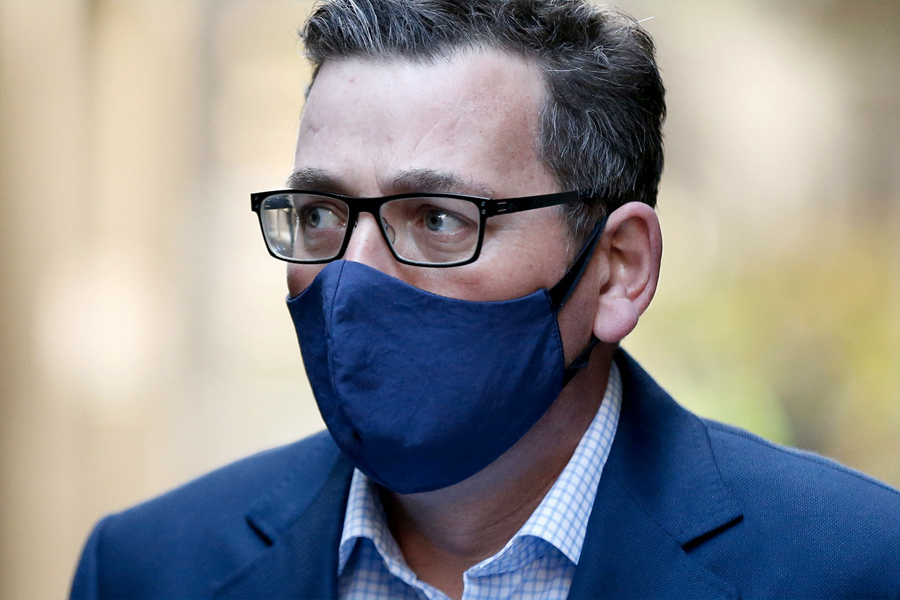 180,000 Victorians Sign Up to Give Dan Andrews a Virtual Hug
We've watched him relentlessly ask the people of his state to do the right things, now Victorian premier Daniel Andrews is getting some support. A local Victorian has set up a public Facebook event called "Give Dan Andres a Virtual Hug' and even better, over 180,000 people have signed up. With the worsening conditions causing headaches across the state, a little positivity can go a long way.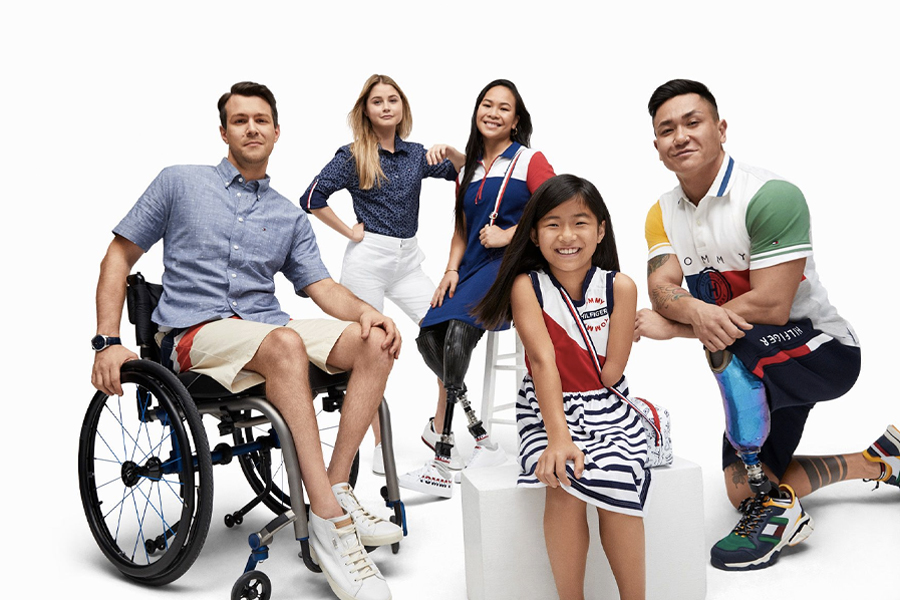 Tommy Hilfiger Adaptive Launches Down Under
This is actually one of the best stories we've come across this week. Fashion lord Tommy Hilfiger has announced the new Adaptive range is coming to Australia. The innovative collection is designed to make dressing easier for adults and children with disabilities, something the brand is innately passionate about.
Fans would know Mr Hifiger's personal history having children with autism, and his quest to improve the lives of others is now flowing down the ranks. The brand has rethought the design process delivering modern style with innovative modifications in the form of; sensory-friendly knits, wide-leg openings to accommodate prosthetics and magnetic buttons to make for dressing easier. It's a really thought-provoking and eye-opening collection that we're big fans of.
— Gihan Kavinda (@gihan_kavinda99) August 3, 2020
Cat Who Was Detained for Smuggling Heroin in Sri Lanka Escapes Jail
Recent reports coming out of Sri Lanka have confirmed two things, cats are inherently evil and the Sri Lankan police department has too much time on their hands. In a drug bust of minuscule proportions, a cat in the high-security Welikada Prison was caught with a small plastic pouch tied around its neck. Inside the pouch was nearly two grams of heroin, two SIM cards and a memory chip. The bust saw officials take the car into custody, but less than 24 hours after he was captured, the feline had managed to escape. Off to run the streets again, no doubt.
Grill'd Goes 100% Natural
Yeah, buddy! In the pursuit of keeping us all well-fed and little healthier, burger chain Grill'd has just dropped a new 100% Natural burger menu. With no artificial colours, flavours or preservatives, the new menu additions are packed with fresh, locally-sourced produce. Sure, produce is exciting but does it make you feel good? Well, technically yes, but the real win here is the discount Grill'd is offering.
To help kick-start the new menu, Grill'd is rewarding those who get out into nature (safely) and walk the daily recommended 10,000 steps. Those who complete the task will score $10 off any burger or salad order from Saturday 8 August to Thursday 13 August. Obviously, it's not recommended that our good pals in Victorians head outside right now, but fear not, Grill'd has halved the required for the whole state. All Victorians need to do is complete 5,000 steps at home, in the backyard, or when exercising within a 5km radius of home whilst wearing a mask and engaging in safe social distancing.
To take part in Grill'd's 100% Natural campaign and walk your way to an all-natural burger, customers simply need to sign up to Grill'd's free Relish loyalty program via the website or app to be eligible, then prove they have logged 10,000 steps that day on their phone, app or smartwatch to the team at the register.
Get moving and get yourself a good feed all at once.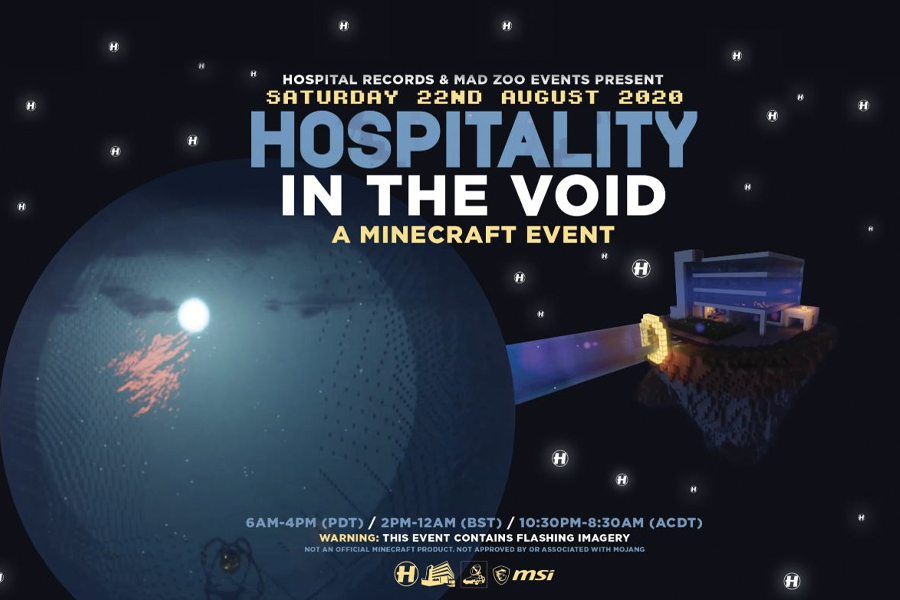 There's a Minecraft Music Festival Coming
Gaming hardware company MSI has announced a new music festival that is set to take place inside Minecraft. Featuring performances with Grammy-nominated DJ and producer Mat Zo along with other names, the new Minecraft music festival, entitled Hospitality in the Void is set to kick off Saturday, August 22, at 9am to 7pm ET.
"We're excited to partner with one of the biggest names in electronic music to host a one-of-a-kind, virtual experience," Dalton Wang, marketing associate at MSI said. "Like many of us, Mat Zo is a big fan of Minecraft and has spent countless hours playing at home during the past few months. He's even using it as a unique way to connect with his fans. Coupled with the rest of the talented artists and special surprises, we're thrilled to host a party gamers and music fans can enjoy from home."
The full lineup has been announced and features S.P.Y, London Elektricity, Mat Zo, Grafix, Flava D, Nu:Tone, Logistics, DEgs, Makoto and LENS. Tickets for Hospitality in the Void are available now via the link below.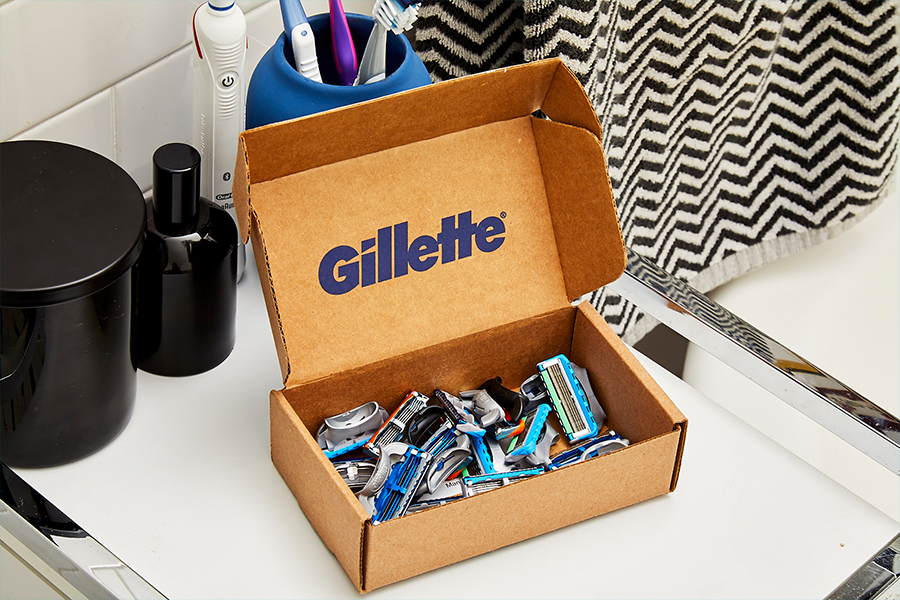 Gillette Launches Free Nationwide Razor Recycling Program
With Australians going through more than 100 million disposable razors each year, many of which end up in landfill, it's safe to say we've got a problem. That's why the good people at Gillette have launched a new razor recycling program in partnership with TerraCycle.  To participate in the program, shavers simply sign up through the TerraCycle website, download a free shipping label and place their used razors in any cardboard box or carton. These can be sent for free through Australia Post. Even better, the new razor recycling program can help raise money for schools, sports clubs or charities of your choice. Get into it.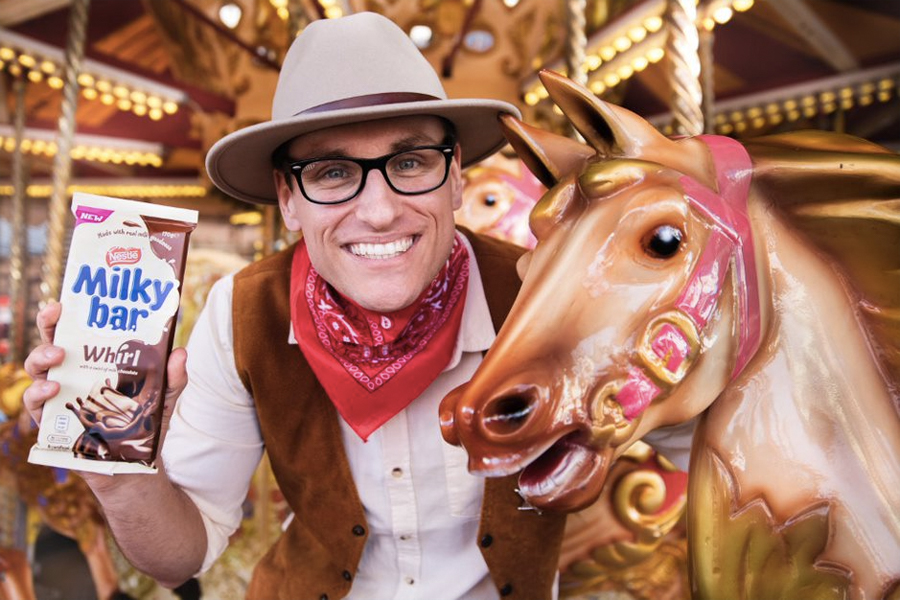 Nestlé Crowns Australia's First Milkybar Kid-ult
After an extensive search, Nestlé has announced local tradesman and mega Milkybar fan, Nicholas Shields from New South Wales as the inaugural Milkybar Kid-ult. Celebrating the launch of the new Milkybar Whirl, Shields' first job was to don the famous chaps and hat, spruiking the good word of Milkybar.
"I was bombarded with calls from my friends, family and colleagues, because they had seen this newly created role at Milkybar and thought it suited me perfectly – and they were clearly onto something!" said Shields. "Whether I'm at work, with friends or just chilling at home, I'm always the one wanting to have some fun. On top of that, I've got a reputation for bringing the best snacks to any get together, and Milkybar is always on the table, so this job had my name all over it."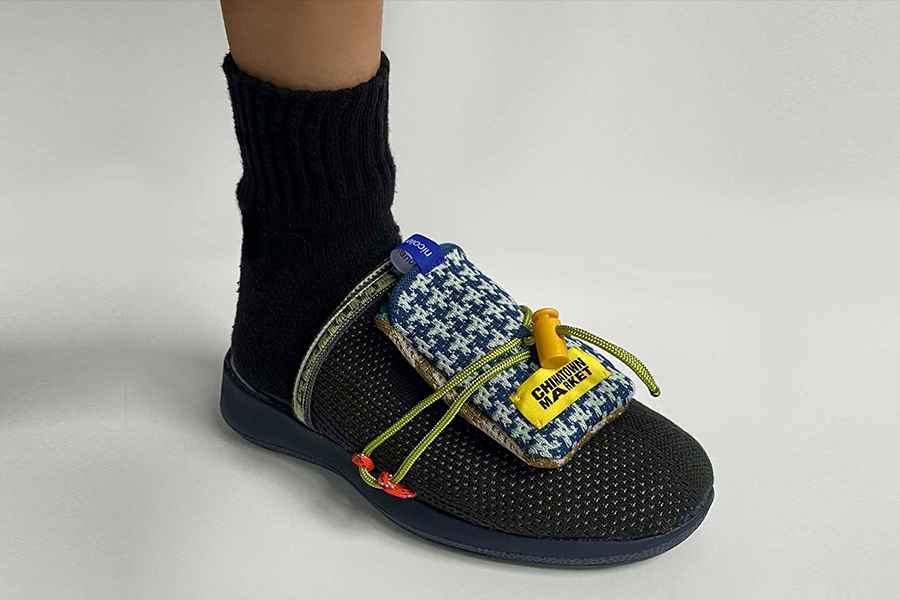 Allbirds x Chinatown
One of our favourite footwear producers, Allbirds has partnered with LA streetwear studio Chinatown Market for a new collaboration focusing on responsible creativity and design. Working with artist Nicole McLaughlin, the Allbirds x Chinatown collab sees the two brands drop a new lineup of products, including The Vest, The Chair, The Slides, The Bag 1, The Bag 2, The Bra; all made from scrap materials.
From here, the customer wearable art pieces will be auctioned off on Chinatown Market's website on August 8 with 100 per cent of the profits going to The Okra Project and Sunrise Movement. To help gather some steam, Allbirds and Chinatown Market are also dropping a five-episode IGTV series that features renowned creatives leading digital sessions on sustainable design and DIY.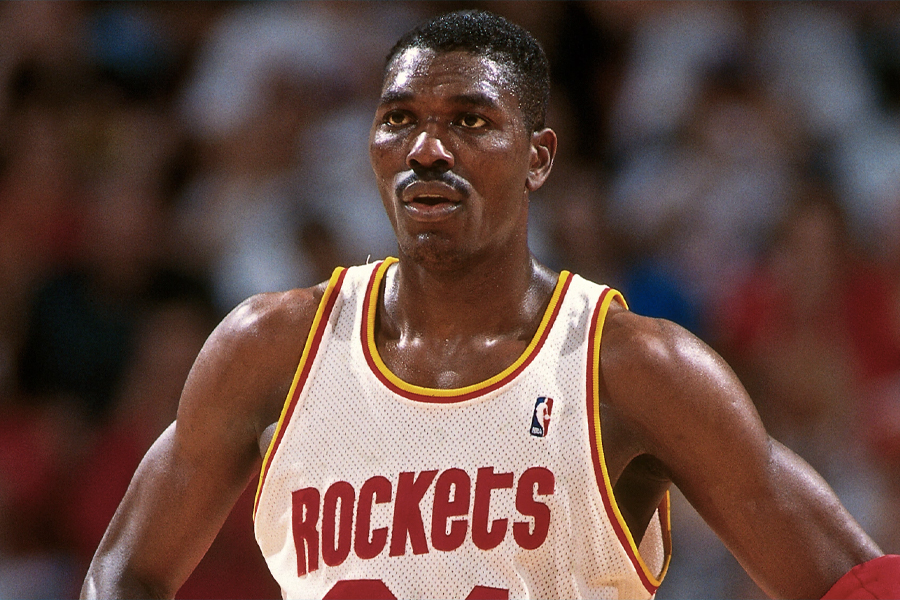 Remembering the Time NBA MVP Hakeem Olajuwon Ate 100 Chicken Nuggets
This isn't a new story by any stretch of the imagination, but we needed something that rhymed with 'hugs' and drugs' and this is one that has come up in conversation since the NBA returned. It relates to a story involved NBA MVP Hakeem Olajuwon, a 7-foot tall hulk of a man who once ate 100 chicken nuggets as part of a McDonald's commercial.
According to Dime magazine of Uproxx, "Olajuwon was filming a McDonald's commercial, wherein the premise required him to slam dunk Chicken McNuggets into this mouth. For unknown reasons, it took a while to get the commercial exactly right, leading to a taping that took five hours and over 100 takes. Most people would dunk the McNugget into their mouth and then spit it out. Not Olajuwon, who ate every single McNugget he popped into his mouth."
The producers, cognizant of a professional athlete's dietary and nutritional demands reportedly offered to replace the nuggets with something a little less appetizing, but The Dream refused, saying, "I like these things. Let's keep them coming."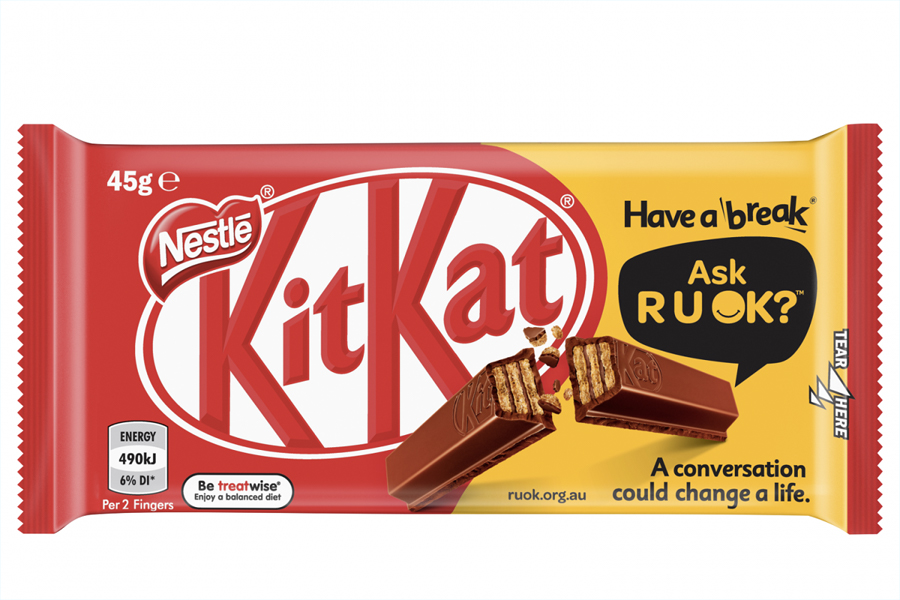 KitKat Partners with R U OK?
Everybody's favourite snappable chocolate has announced a major partnership with mental health organisation R U OK?. As an official 'Chit-Chat' partner for R U OK?, KitKat is asking Aussies to not only 'Have a Break', but to initiate conversations that could change a life. To support the partnership, on 10 September, KitKat will unveil limited edition wrappers that carry the R U OK? labelling, encouraging us all to think and act on the well-being of others.
Embarrassed St Bernard Rescued by Team
A 120-pound St Barnard that got stuck atop England's highest peak has been left embarrassed after having to be lifted to safety. Known for their alpine skills and climbing abilities, the St Bernard breed rarely gets themselves into trouble on the mountain, but 'Daisy' is no ordinary pooch. After collapsing while descending from the summit of Scafell Pike in England's northwest during a hike with her owners, Daisy became the subject of an all-out rescue. A 16-person team was assembled to carry her to safety, with the once-proud climber looking a little embarrassed by her efforts.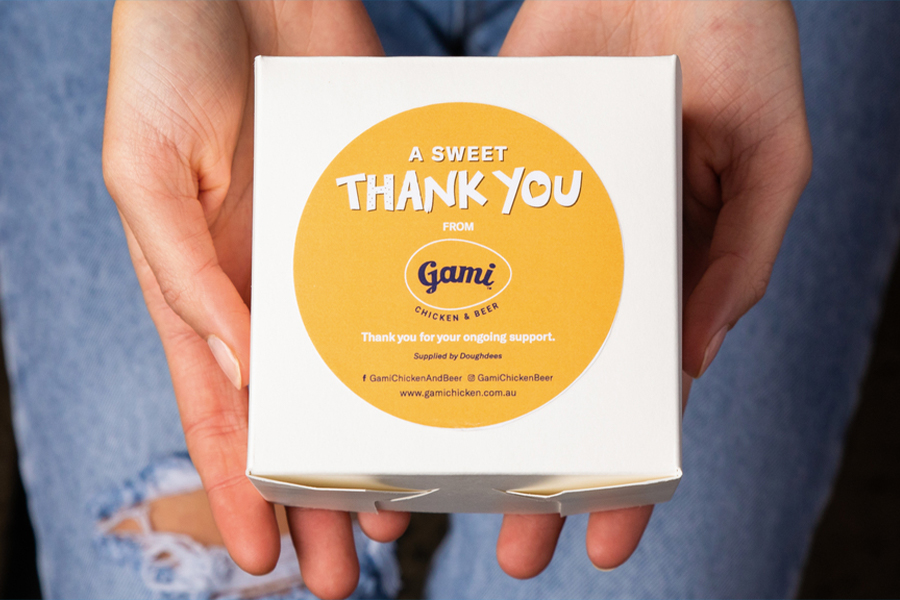 10,000 Free Doughnuts Up For Grabs
The legends over at GAMI Chicken and Beer know that Melbourne has been doing it tough recently, so they've banded together to say thanks. The chain is handing out 10,000 free doughnuts to Melbourne customers via takeaway and delivery only for 10 days. All you have to do to score a delicious goodie is place an order for pick-up or home delivery for a chance to receive a 'Thank You Donut' in either Golden Gaytime of Stairway to Heaven flavours.
"During the first lockdown, we received overwhelming support from our Gami fans, whether it is a generous tip, a kind comment on social media, or still choosing Gami as their treat of choice during a tough time," Jun Lee, founder and executive director of Gami Chicken & Beer said. "True to our Korean heritage, we believe 'when support is shown to you, you return it tenfold'. That's why we decided to give away an exact ten thousand doughnuts to symbolise this tradition. As we are in the midst of a second lockdown, being a Melbourne-born brand, we would like to show our support back to our community and the 'Thank You' doughnuts are a small gesture from us to show our appreciation."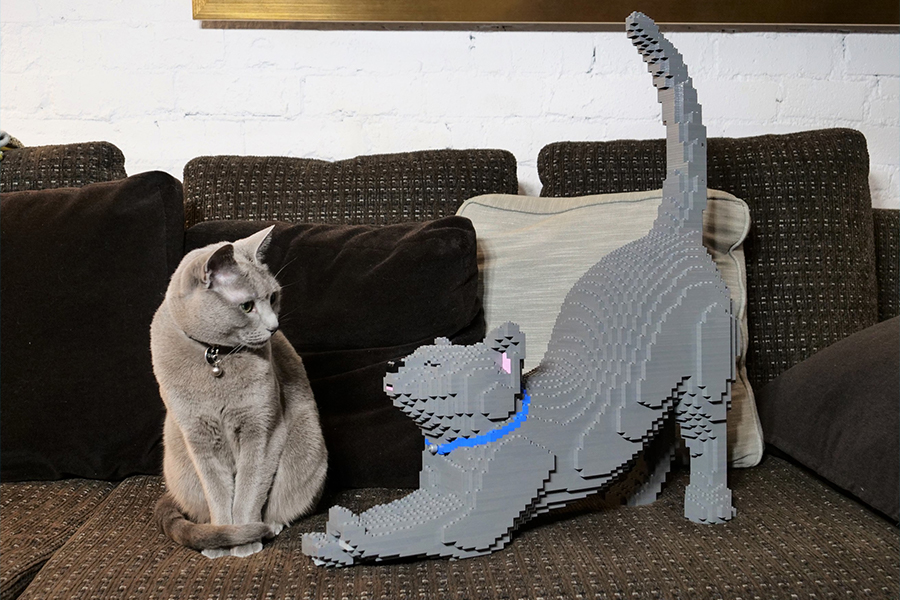 Win a LEGO Replica of Your Cat
Who doesn't love a bizarre promotion to get the people talking? It turns out tomorrow is International Cat Day and to celebrate LEGOLAND Discovery Centre is offering one lucky winner the chance to have the beloved feline friend turned into LEGO. For all you cool cats and kittens looking to win the prize, you'll need to submit a photo of your pet on LEGOLAND Discovery Centres competition post on Facebook. The winning entry will have their four-legged pal recreated in cubist form by Kieran Jiwa, Master Model Builder.
"As a self-confessed cat lover, I'm pretty excited about this competition. In preparation, I have already done a practice run with my own cat Freya. This not-so-furry feline is made up of 5,000 LEGO pieces and took me about 50 hours to design and construct," said Kieran. "Freya was hesitant to meet her LEGO double but now they're firm friends! I'm looking forward to seeing the entries come through and honing my cat building skills. Once I've finished the model I will be handing it over to the winner to display at their home."
Competition entries must include a reason why the cat should be created in LEGO along with its name, age and breed. The competition closes on Tuesday 25 August 2020.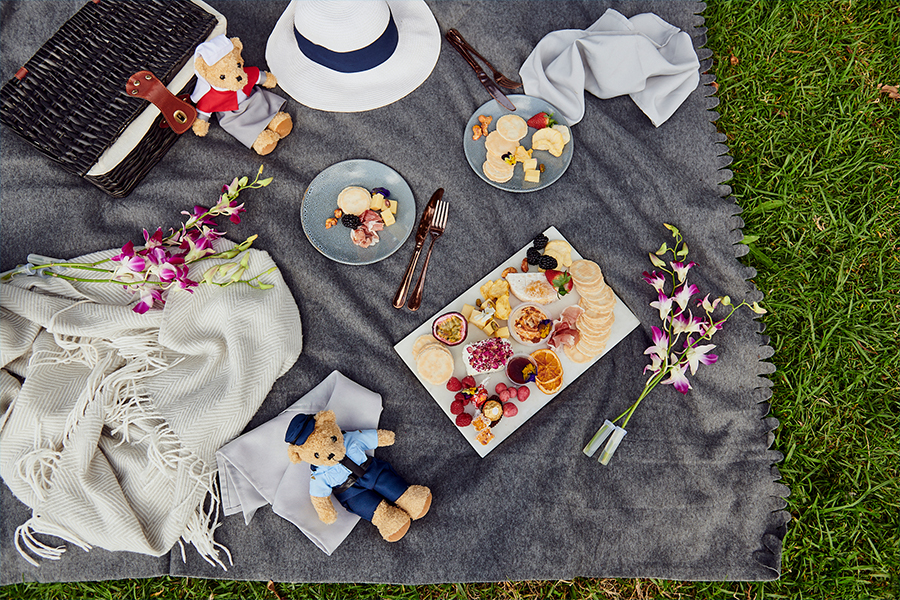 Legacy Launches Legacy Bears Picnic
The annual 2020 Legacy week is looking a little different this year and to keep the social enterprise and veteran support going, the organisation has launched a new initiative. Partnering with picnic hamper business Pretty as a Picnic, Legacy is offering hampers for two or four people along with the organisation's famed bears and blankets. In a time when family and support means so much, the new Legacy Bears Picnic could be a great way to show your support for the families of veterans who have given their lives or health. Get yourself a hamper and enjoy a weekend getaway in the park or even in the backyard.