Feel-Good Friday: July 9 – NAIDOC Week
NAIDOC Week is an opportunity for all Australians to band together and celebrate the history, culture and significant achievements of the First Nations Peoples within our country. This year's theme is 'Heal Country' and it highlights the role the land plays within the community. But a country is more than a place, it is inherent to First Nations Peoples' identity, Lore and Law, kinship and social roles and responsibilities. Country sustains our lives in every aspect – spiritually, physically, mentally, emotionally, socially, and culturally.
With much of NSW and the rest of the country under strict lockdowns, NAIDOC Week looks a little different this year. Nevertheless, it's the perfect opportunity to recognise the role that the First Nations Peoples play in our community. NAIDOC Week 2021 is is a time to celebrate, reflect and educate. Stay safe.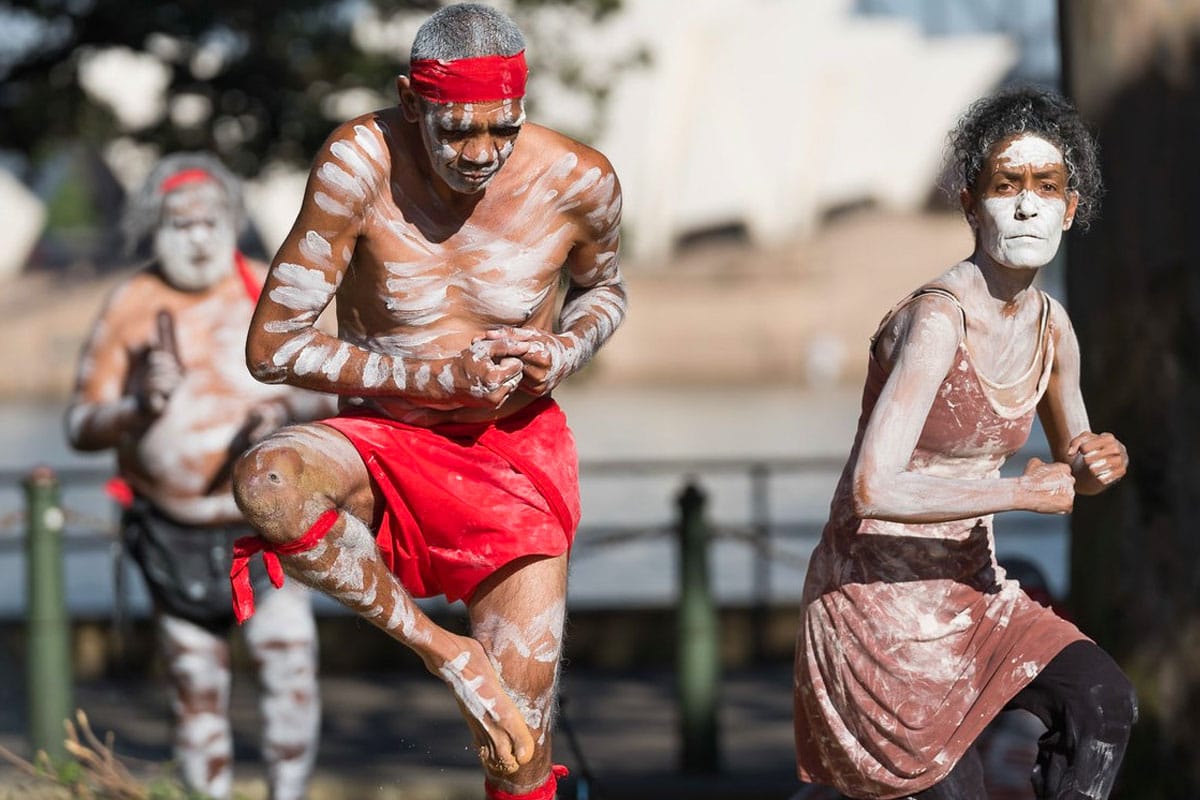 Royal Botanic Gardens and the Domain release a Virtual NAIDOC Week Program
Usually playing host to a series of Sydney NAIDOC week rituals and celebrations, the Royal Botanic Gardens and the Domain have released a virtual program in lieu of their usual events. With a theme of 'Heal Country' in 2021, it's a call to arms for all of us to protect and care for our lands, waterways, cultural heritage and sacred sites from the continued exploitation, desecration, and destruction of these significant places.
To view the Royal Botanic Gardens and the Domain's virtual program head to the link below.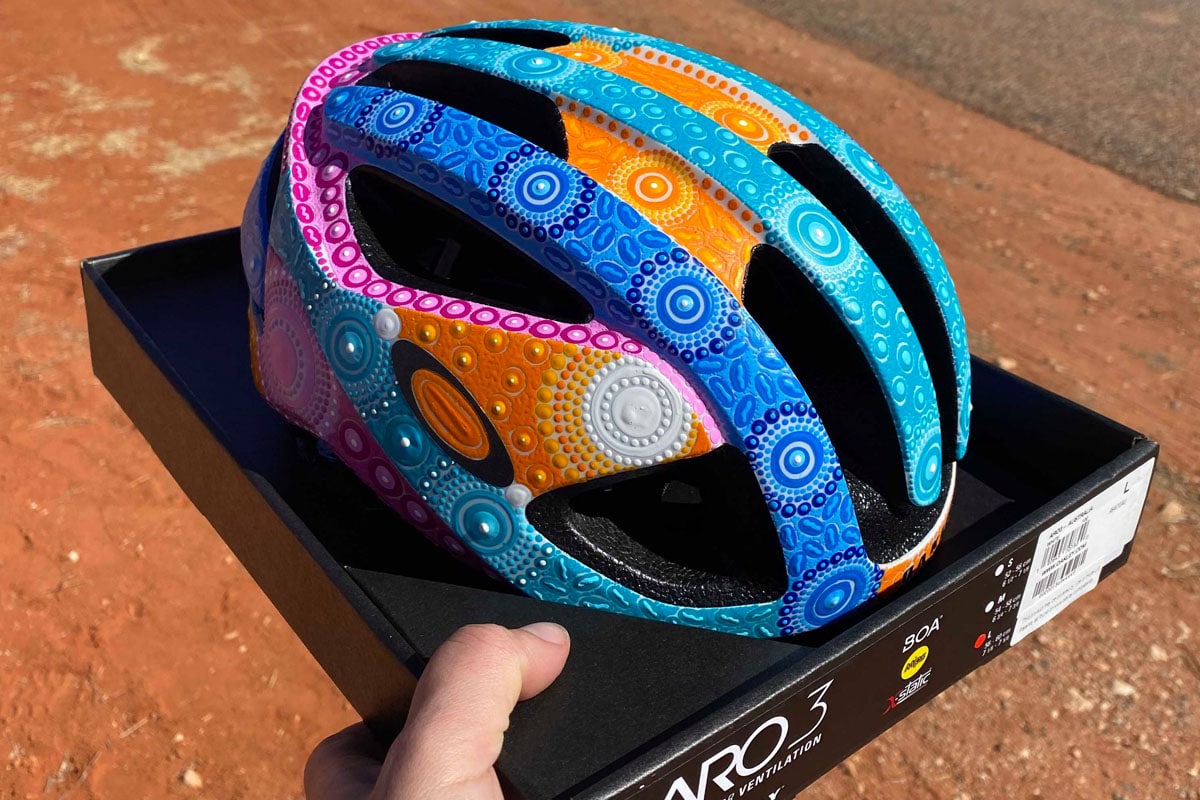 Auctioning Handpainted Oakley ARO 3 Helmet Raising Money for Tri Mob
Handpainted by Stacey Davis, an Arrernte woman, a one-of-a-kind Oakley ARO 3 is bike helmet is up for auction this NAIDOC week. Raising money for Tri Mob, a First Nations Triathlon Club established in 2020 aimed at increasing the participation of First Nations people in the sport of triathlon and endurance sports, the helmet is currently going for $1,800. Living in a small community about 80km South-East of Mparntwe (Alice Springs), Stacey is inspired by her environment and experimented with new colours to create this masterpiece. This helmet encapsulates the colours of TriMobs Flagship Kit.
Oakley's ARO 3 is already classed as one of the best performance bike helmets available for athletes. Engineered for absolute performance on those neverending climbs and the blistering heat, it's perfect for any athlete that means business. Now, with the NAIDOC and Tri Mob colouring, wear your helmet proudly supporting the First Nations people.  Make a bid below.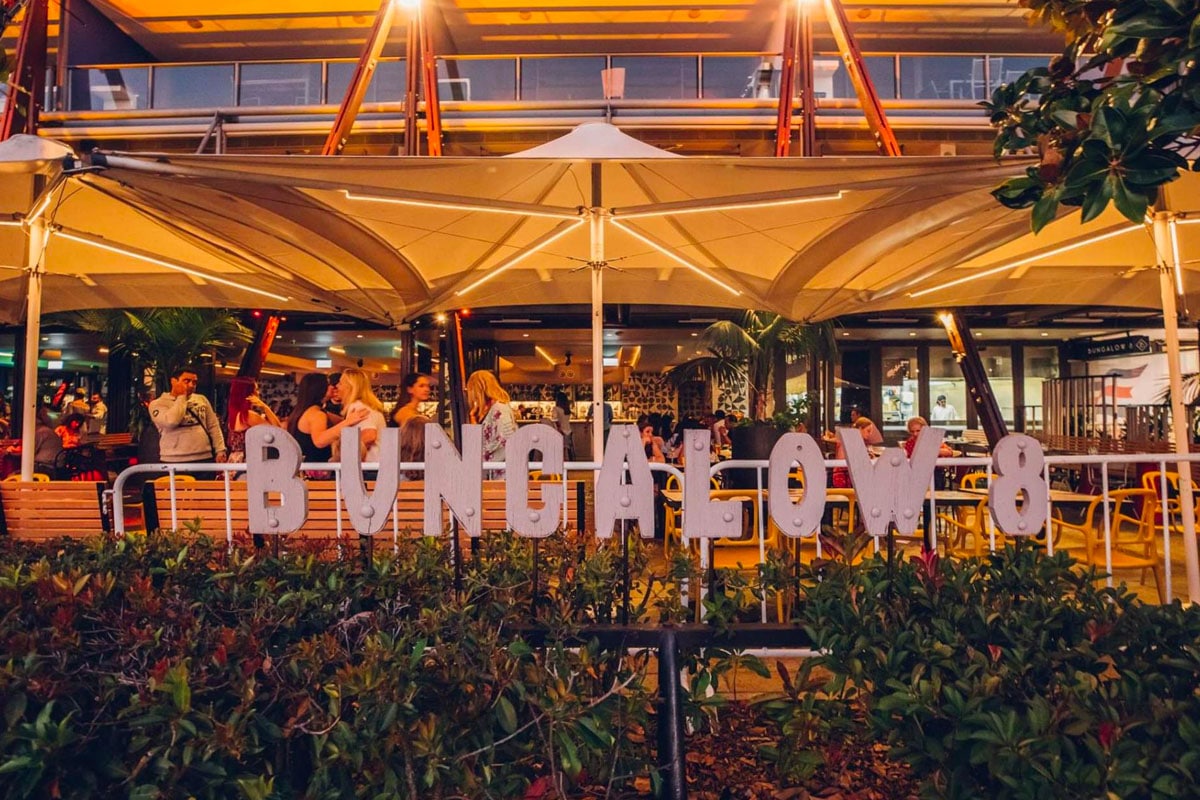 Bungalow 8 Helps out its Hospo Mates with a Free Feed
It's a tough time for everyone but, no one is doing it quite as hard as the hospitality industry. Out of business and out of work, many hospo workers are living on shoestrings. To help out, Bungalow 8 in Darling Harbour is giving out 2000 free meals for their mates in hospo. How good.
Each person can collect a Mates Bag of 7 meals (plus one dessert) from Bungalow 8 on King Street Wharf on Friday 9 July & Wednesday 14 July. The Mates Bag will include a beef Shepherd's Pie; Sri Lankan vegetable and lentil coconut curry with rice; marinated grilled chicken thigh with mixed grain salad; rigatoni pasta with tomato, mushroom, basil and eggplant; Thai pumpkin soup with roti bread; tomato and fennel soup with garlic croutons and double chocolate brownies.
To ensure you get a feed, head over to the Australian Venue Company website and submit a simple form. It's that easy.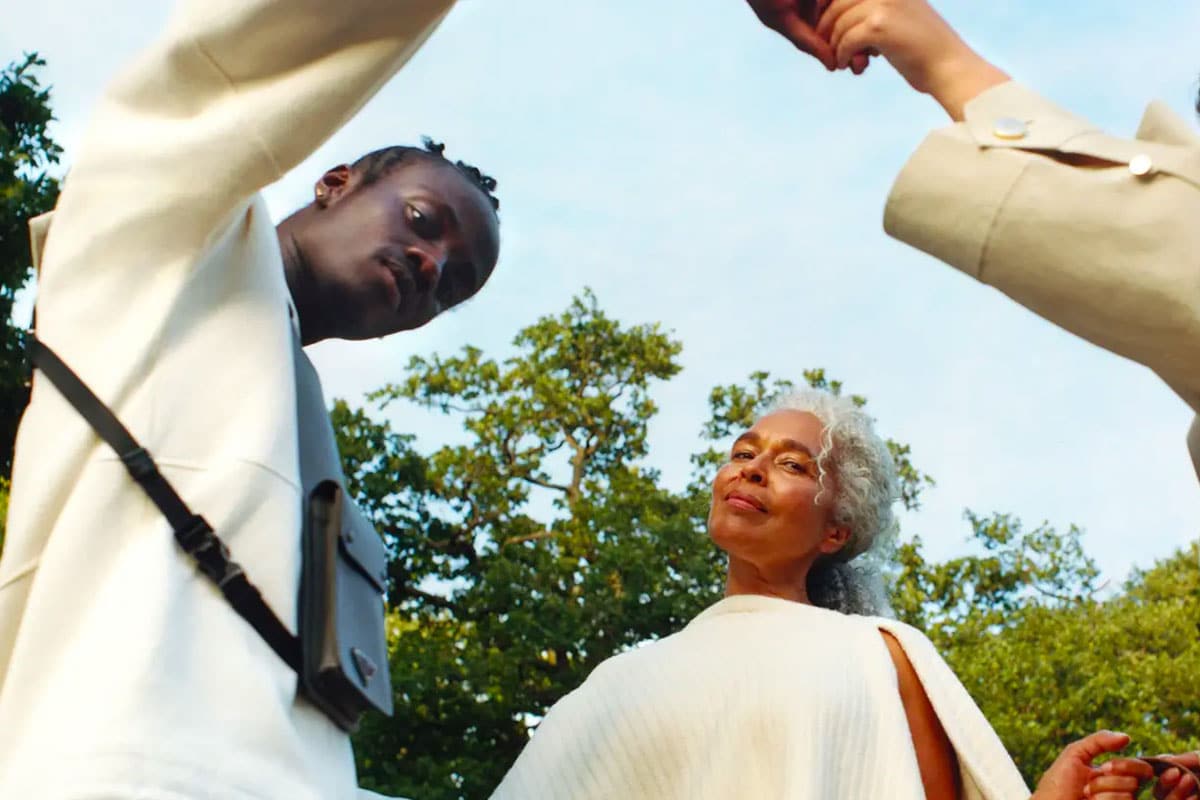 Collective For Change: The Vestiaire Collective Encourages the Conversation in Sustainable Fashion
The textiles and fashion industries are one of the worlds most destructive industries. Brands don't pay their workers a liveable wage, there's blatant negligence leading to deaths in third-world countries and more than $500 billion of value lost every year due to clothing underutilization and the lack of recycling. It's one of the most damaging and nefarious industries that we engage with every day.
It's everyone's responsibility to enact change, but The Vestiaire Collective is encouraging the conversation in sustainable fashion through their new social series: Collective for Change. This programme will amplify conversations about positive change in fashion, further educate around fashion sustainability and create debates in our community about how best to transform the industry.
'Collective for Change' launches on 16th July with a series of monthly Instagram Live discussions, beginning with the grassroots advocate Venetia La Manna. In August, a partnership with climate action NGO Slow Factory will share some of their pioneering insights into fashion sustainability, building anti-racist communities, and growing climate-positive movements. This will be presented as a Summer Camp for activists, with input from charities large and small, influencers, activists, designers and of course our community.
Win a Fliteboard x Gabriella Possum Nungurrayi NAIDOC Hydrofoil
Byron Bay based hydrofoil specialists, Fliteboard has teamed up with a local First Nations artist to raise money for two significant indigenous causes. First is Children's Ground, an organization led by Aboriginal and Torres Strait Islander communities, committed to creating a new future for First Nations children in Australia. The second half will be gifted to the Bunyarra Culture Collective for the Arakwal people of Byron Bay.
Gabriella Possum Nungurrayi is the eldest daughter of renowned artist Clifford Possum Tjapaltjarri and is an internationally acclaimed artist, for both her paintings and major cultural installations. Bold in colour, Gabriella's art depict stories such as Bush Tucker, Women's Ceremonies and Seven Sisters Dreamings, and her works are held in major collections in Australia and overseas, including the National Gallery of Australia.
Entries close on the 26th of July, with the winner, announced a few days later on the 30th July, so if you want to enter the raffle head here.