Feel-Good Friday: June 4 – Pork, Pints and Pinot
We've been working for the weekend and it's finally here. Another Feel-Good Friday has arrived, bringing with it a host of great initiatives, collaborations and some ripper new cocktails for you to crack into. This week, we've got announcements from Samsung, new festivals in Sydney and a non-alcoholic beer that's saving more than just calories. Let's crack into it.
You'll also like:
Feel-Good Friday: May 28 – Water for Wildlife
Feel-Good Friday: May 21 – The Hidden Gold Bullion Worth $10,000
Feel-Good Friday: May 12 – Coffee, Cocktails and Sustainable Schooners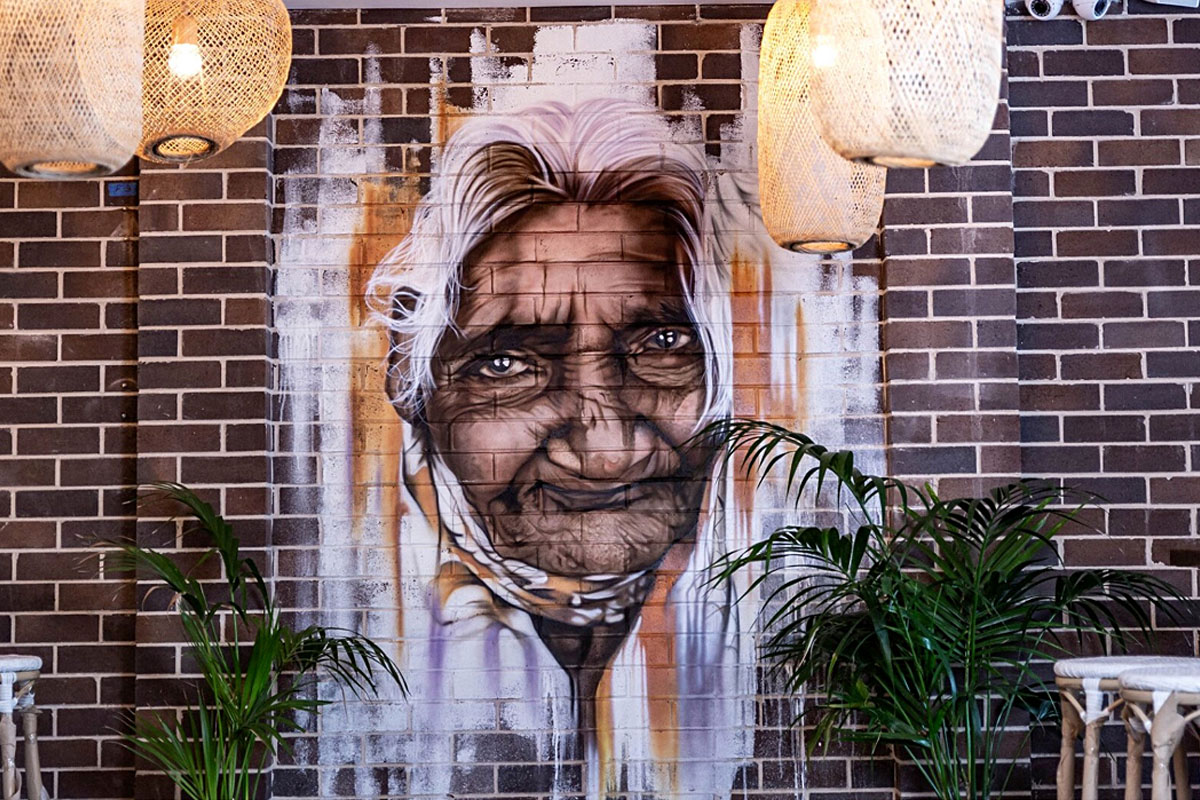 'Third I Festival' Takes Over Enmore Road This Month
Coming up later this month, June 18th-20th to be exact, the Third I Festival will be taking over the inner west as part of the Sydney Solstice. The three-day event will be shining a spotlight on indigenous and international communities through a dynamic lineup of arts, music, food and cultural events. The program of events will include panel discussions, art exhibitions, live music, comedy shows, slam poetry and a plethora of unique food offerings.
On the topic of grub, the festival will see Enmore Road reinvigorated through one-off offers at cult institutions such as Cebu Lechon, Little Lagos, Colombo Social and The Duke, as well as special events – like the epic Inner West cook-off taking place in the Young Henrys courtyard.
Other Inner West institutions – think Barberchino, Tattoo Movement and P&V Wine + Liquor Merchants – will be hosting the highly anticipated Third I Comedy Festival featuring five local comedy acts and slam poetry.
Head to the link below to learn more or to purchase tickets to the event.
Making it to Made it: Samsung's Doco Focuses on Local Talent
To help launch their Galaxy A smartphones, Samsung has partnered with Snap Australia to create an epic six-week doco-style series that stars three Aussie locals who are standing on the edge of awesomeness. Starring 16-year-old pro-skater, Ethan Copeland, Thankyou Founder and social entrepreneur, Daniel Flynn, and Sydney-based pop duo, Cat & Calmell.  Each will be featured in a two-part episode documenting their unique backstories.
The latest range of Samsung Galaxy A Series smartphones has been specifically designed for Gen Z, with features to empower content creators of the future. Teaming up with Snap, your camera gets an upgrade with all the features of Snapchat, like AR Lenses and filters, available in your regular camera app.
Heaps Normal Releases Their Second Non-Alc Brew
It's been a tough twelve months for everyone, but few industries have copped it as bad as the live music community. With the gig economy still wheezing, Heaps Normal thought they'd lend a hand with their second, limited-edition non-alcoholic beer. Named the 'Isol-Aid Haze IPA'.
With $10 from every case of the 'Isol-Aid Haze IPA' sold to Isol-Aid Festival, Heaps Normal's new brew is the best way to enjoy live music with friends in moments that are too good to be wasted. Delivering everything you'd expect from a hazy IPA, we're talking fruity hops aromas, refreshingly light bitterness and a smooth finish – all without the booze.
If you're wondering, Isol-Aid is an online music festival and community that started last year to give musicians a platform to create content and stream live to music lovers across the world. Since then, over 800 artists have performed on Isol-Aid's platform, which has attracted a weekly audience of around 35,000 viewers, amounting to 357 hours of streaming and raising $80,000 for Support Act in the process.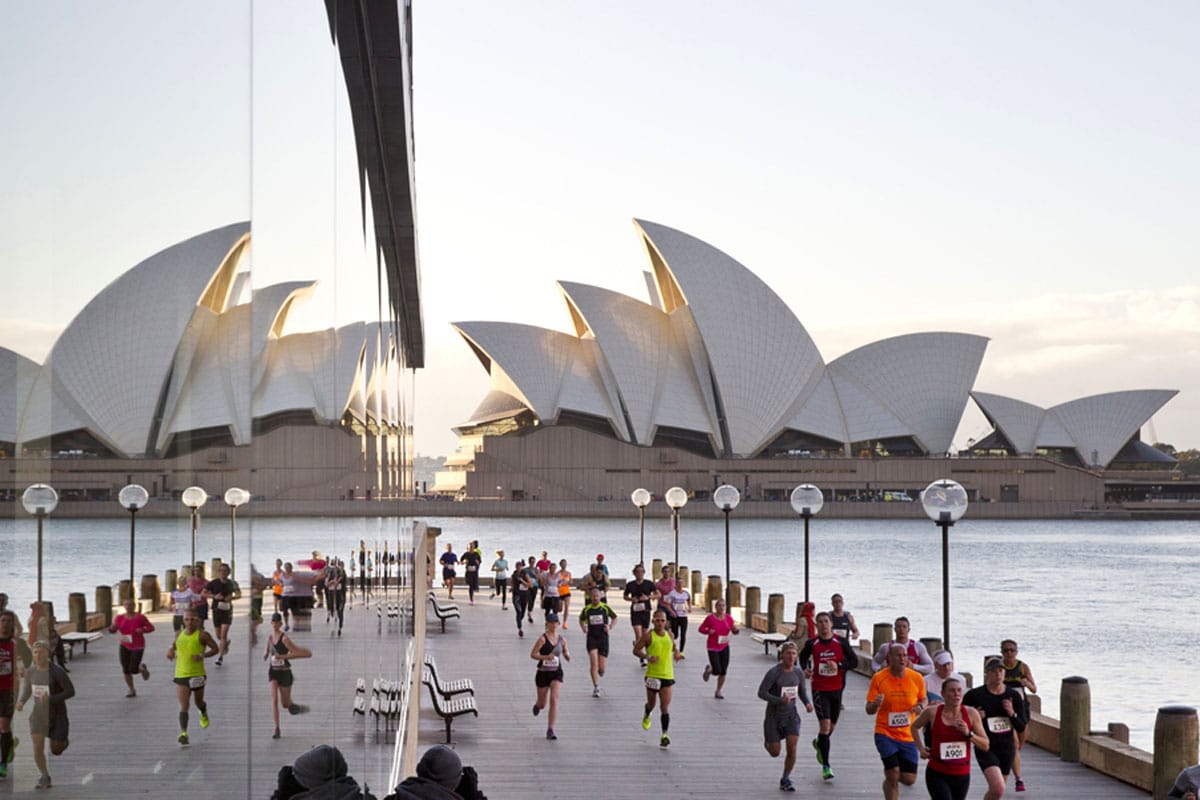 Support Kids Mental Health in the Sydney Harbour 10k
The Real Insurance Sydney Harbour 10K and 5K returns this July for another year after its hiatus during the lockdown. Back at Sydney's historic Rocks area, this year, they're throwing their support behind The Sebastian Foundation.
Every day, young people face unprecedented pressures in school. Usual adolescent struggles have just been accentuated by social media and suicide is the leading cause of death for young Australians aged between five and 17.
Sign up and head down to the rocks on the 25th of July for the Sydney Harbour 5 and 10k. Smash a PB and every $20 dollar raised goes to the Open Parachute program that offers a support network for struggling teens.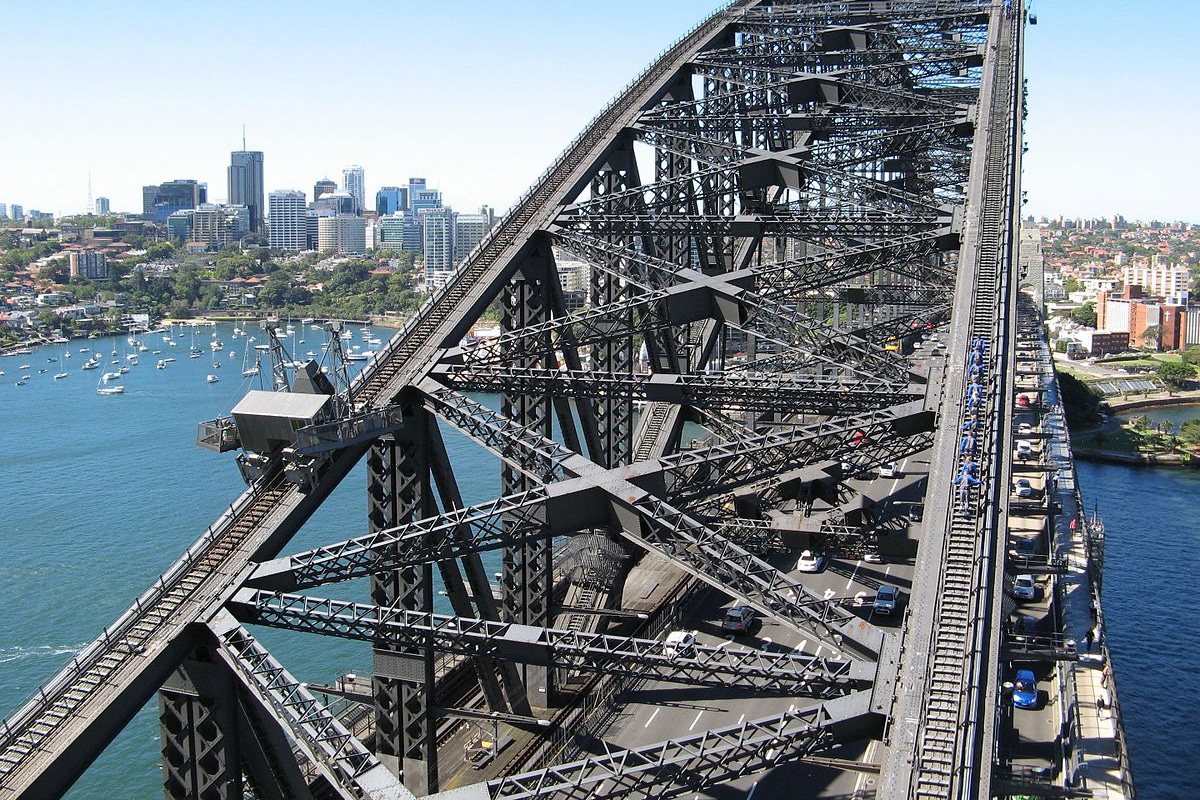 BridgeClimb Doubles Down on Your Dine and Discover
Dine and Discover is in its final month so it's your last chance to take advantage of the government's handouts. To help you out, BridgeClimb is offering you double the value when you use your vouchers with them.
Here's how you get the bargain.
Use promo: DOUBLEDISCOVER to double your voucher on any standard climb bookings made between 2 – 18 June or…
Use a Discover NSW voucher on an 'Unlocked' BridgeClimb for 43% off. Taking a BridgeClimb from $308 down to $173 until the end of June.
If heights aren't your cup of tea, try the monthly Pylon & Picasso paint sessions at the Gundeck for $25 off. These sessions include a paint session from an expert artist, a guided tour of the Pylon and a complimentary drink at The Glenmore Hotel after the class.
Pork, Pints & Pinot in Darlinghurst
What: Pork, Pints & Pinot in collaboration with Stone & Wood and Whole Bunch Wines
When: Wednesday 16th June at 7pm
Where: Eliza Food & Wine, 247 Victoria St Darlinghurst 2010
Price: $95pp for 5 courses with 3 matching beers and 2 matching wines.
Eliza Food and Wine are hosting a Pork, Pints & Pinot night on Wednesday 16th June. A wintery occasion hosted by hatted chef Jeremy Bentley who has curated a 5-course feast of all things pork (including dessert!). You'll be pairing three beers and two Pinot Noirs for $95pp. Chef Jeremy has been putting pork on his fork since his days at the helm of hatted-restaurant 'The Devonshire'. This night is a homage to this versatile meat.
Highlights include 24-hour brined and slow-cooked pork scotch with roast cauliflower and sage, the lightly curried pork shoulder pakora with mint yoghurt and for dessert binnorie-washed rind, pear and glazed pork belly chutney with almond and pork crackle crumb. The pork brief has been taken very seriously.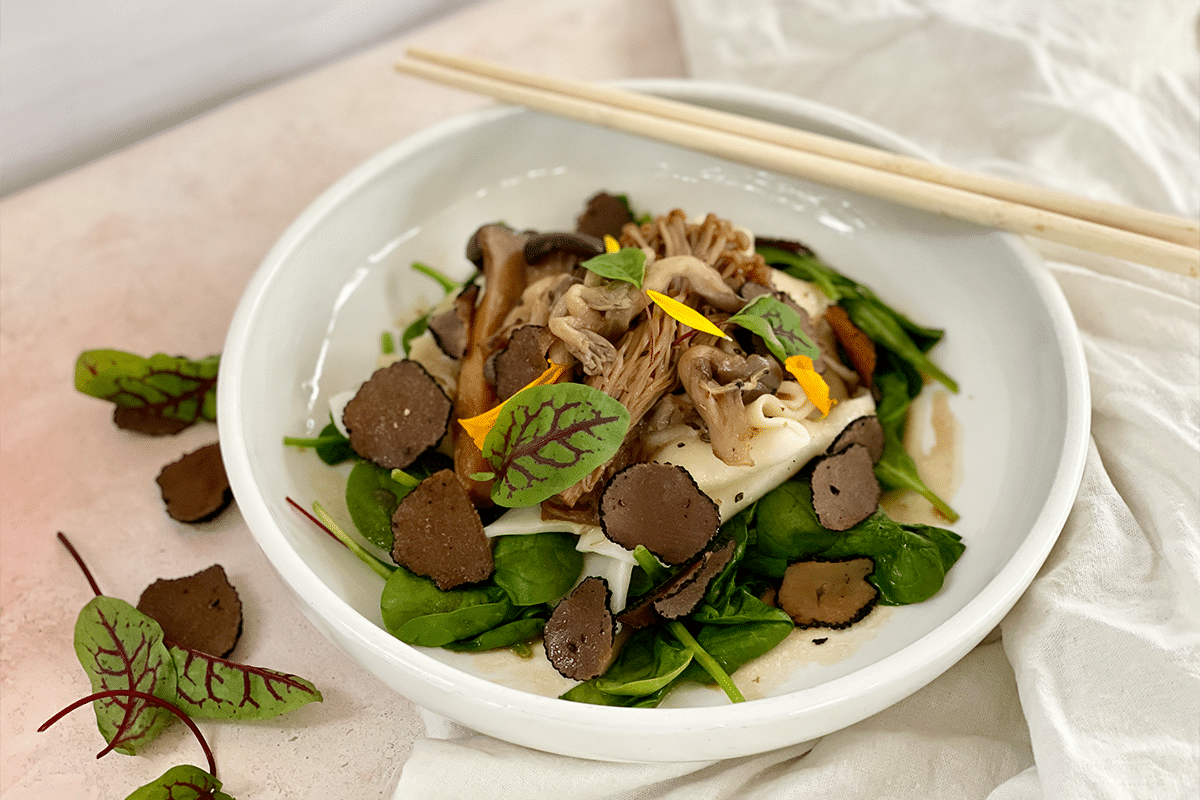 Truffle Season is Here at Bodhi
Sydney's favourite plant-based restaurant, Bodhi Restaurant Bar has launched a new truffle noodle dish featuring a medley of locally-sourced mushrooms (King Brown, Oyster, Shimeji and Enoki) atop handmade flat noodles, served in a buttery soy sauce with fresh baby spinach and shavings of Black Winter Perigord truffle from Ganymede Truffles in the Southern Tablelands of NSW.
Bodhi owner Heaven Leigh and her team travel to Ganymede truffle farm each winter to meet growers David and Wendy Burdis and check out their harvest of Black Perigord truffles, which have a heady aroma and earthy, nutty, mushroom-like flavour.
"Who doesn't love truffle season? Bodhi has sourced truffles from David and Wendy for a number of years now, to feature in a special dish each truffle season. Sourcing the truffles locally and directly from the farm means they arrive fresh to the restaurant within 24 hours of being harvested, for maximum flavour and freshness."
Available on the dinner menu from 10 June 2021, Bodhi's new truffle noodle dish ($39) has been inspired by Mee Hoon Kueh, a traditional Malaysian-Chinese dish with hand-torn pasta cooked in a seasonal broth and enjoyed around the family kitchen table in the cooler months – a favourite dish for both Heaven and Bodhi Head Chef Brooke Ng.
Electric Car Sharing Company evee Gets a Boost
Australia's only electric car-sharing company has seen a rise in demand despite lack of government support for electric cars. New reports from evee revealed that car rental growth tripled year-on-year, whilst the vehicle fleet range expanded from 19 to over 60 cars available to hire. The good news is the average evee car rental travelling 160km/day, each evee hire saves 12.8kg of CO2 based on 80g C02 saved per kilometre compared to a petrol-powered vehicle. If you're looking to cut down on your emissions, car sharing might be an option.
You'll also like:
Feel-Good Friday: May 28 – Water for Wildlife
Feel-Good Friday: May 21 – The Hidden Gold Bullion Worth $10,000
Feel-Good Friday: May 12 – Coffee, Cocktails and Sustainable Schooners