Feel-Good Friday: May 21 – The Hidden Gold Bullion Worth $10,000
We're not going to mess around with much jibber-jabber this week. Simply put, there's a bloody ticket for a $10,000 gold bullion packed inside a Paco Rabanne fragrance somewhere in Australia. So why are you sitting here reading about all the warm and fuzzy sh..tuff that Feel-good Friday has to offer when you should be out there buying a fragrance for each and everyone you know?! Carn then let's get into it.
You'll also like:
Feel-Good Friday: May 12 – Coffee, Cocktails and Sustainable Schooners
Feel-Good Friday: May 7 – Food Months Galore
Feel-Good Friday: April 30 – Wagyu Wonders, Free Coffee and an Alcohol-Free Bottle Shop?
Beyond Blue Releases Season Two of Not Alone Podcast
Today, Beyond Blue has launched the second season of its podcast series, Not Alone, sharing remarkable stories from everyday Australians about their mental health, to help everyone with theirs.
The first episode, titled "Shifting male attitudes: My depression doesn't make me weak" has already released and features TV personality, Brad McEwan. In the space of two years, Brad lost his brother and father to suicide. He didn't see either coming. For too long, talking about mental health has been a no-go zone between mates. It's an attitude that Brad has long dedicated himself to change.
Beyond Blue
From May 2020 – April 2021, Beyond Blue saw many Australians seeking peer support through its online forums, with 700,000 unique visitors and over 2 million page views. Forum members made 72,000 posts that shared their experiences of anxiety, depression and suicide and provided support and encouragement to others in a safe and welcoming online environment that is moderated by mental health professionals. Up 25% compared to the year prior. The increase in posts on Beyond Blue's forum demonstrates the importance of sharing experiences and helping Australians feel connected to one another, ensuring they are truly not alone.
Ticket Leading to $10,000 Bullion Hidden in Paco Rabanne
Ever wondered what it'd be like to get your hands on $10k worth of the world's most precious metals, handed over in person in one of the country's most lucrative vaults? Paco Rabanne has announced the launch of a once in lifetime competition in collaboration with Myer, offering consumers the chance to win a $10,000 AUD gold bullion from The Australian Bullion Company.
Launching on 23rd May, a limited number of golden tickets will be hidden inside Paco Rabanne Million & Lady Million Collection fragrances across Myer stores in Australia. Unbeknown to shoppers, their scent may be worth its weight in gold, as one of the six golden tickets inside the products will win them solid gold bullion worth $10,000 AUD.
Paco Rabanne will also award five Million & Lady Million fragrance packs valued at $600 to those who find the remaining golden tickets. The competition will run for 4 weeks until 19th June 2021, so get hunting now.
Converse to Remove 1 Million Pieces of Plastic from Ocean
On Earth Day, Converse's worldwide community of creatives come together to raise awareness about this 80 thousand tonnes plastic patch and design and sell sustainable prototypes to help save the ocean.
The notorious Garbage Patch – located in the Pacific Ocean between Hawaii and California – covers 1.6 MM Square Kilometers and contains an estimated 80 million tons of plastic, doubling in size each decade. Frustrated with the continuous growth of the Garbage Patch, the Converse All-Stars, a group of young, eco-conscious artists and activists, decided to take action, launching a fully virtual Renew Labs Store on top of it.
The store's main purpose is not only to showcase its highly limited collection of sustainable sneaker prototypes, which have been created as part of Renew Labs, a project led by Converse All-Stars to fuel sustainable innovation. Ultimately, the Renew Labs Store aims to use its proceeds to fund the removal of the Garbage Patch on which it stands – closing it down for good by removing its trash foundation as soon as possible.
A New Era for a Sydney icon: Ivy reinvents Itself After Dark
ivy, Merivale's vibrant CBD dining and entertainment precinct, has reinvented itself after dark. Transforming its dancefloor into a world-class super club space, fostering energy and freedom of a festival every weekend. Supercharged with outstanding production and diverse music curation, the main building is now an adaptable live music space that reflects the evolution of Sydney's nightlife at large.
The CBD will come alive with bright lights and energy of POOF DOOF Sydney every Saturday night, as the fierce, fabulous and forward-thinking funhouse of dance returns to ivy. Presenting and supporting LGBTQI+ talent, POOF DOOF Sydney strives to keep dance floors inclusive and unashamedly gay. Revellers can expect performances from the likes of Courtney Act, Sneaky Sound System and resident POOF DOOF Queens Sia Tequila and Jimi The Kween.
Music elevates the night, but food and drink are its foundation. This crucial component of hospitality being, as Hemmes puts it, "a huge driver of a diverse nighttime economy". And as part of its vision to help reinvigorate the CBD, Merivale is continuing to evolve ivy's laneway and George Street presence with new bars and restaurants. The latest addition, Jimmy's Underground, is a late-night disco bar and is set to open next month.

Instagram Australia launch First Nations Creator Program
The First Nations Creator Program will involve training sessions and workshops covering product, creativity, safety and well-being, along with mentored guidance on digital production and social media strategy. During the program, creators will receive production funding of $7,600 each, to help them create Reels or IGTV content for their Instagram account. Upon completion of the program, participants will be assigned an Instagram partner manager to continue their journey on the platform.
Citrique at JW Marriott Gold Coast Decadent Degustation
Citrique at The JW Marriott Gold Coast Resort & Spa will be launching a new Decadent Degustation on Wednesday 26 May.
Guests will be able to enjoy a five-course ocean and paddock to plate degustation from Executive Chef Paul Smart, focusing on locally sourced produce and fresh ingredients paired with matching wines. Think Moreton Bay Bug, Tasmanian Snow Fish, Honey Glazed Duck and Citrus Illusion Lemon Curd.
Kickstarting on Wednesday 26 May from 6 pm, the degustation will $169pp and be available the last Wednesday of each month.
Ivy 'Lost Sundays' Launches Boiler Room with DJ BORING
Fresh from this week's announcement that ivy has reinvented its expansive dancefloor into a world-class super club space, Merivale and the team behind Lost Paradise will welcome Boiler Room to the ivy for the first time to celebrate the launch of Lost Sundays.
Special guest DJ BORING, aka Tristan Hallis, could be the most ironically named performer today: energetic journeys into forgotten gems and future classics, nothing about what he does is boring. He inhabits a space where throwback trance sits comfortably with the old-school house, and Belgium Techno syncs with rolling funk.
Lost Sundays are set to be an expression of rhythm and dance, each and every Sunday afternoon at ivy. With a diverse sound palette and a focus on championing high-quality local artists, residents and special guests, Lost Sundays welcomes everyone to the dance floor, from the outwardly adventurous to the socially curious. More details on the upcoming Lost Sundays line-up will be announced soon.
Catch DJ BORING at the newly transformed ivy on Sunday 30 May, 2 pm-10 pm. Boiler Room will be broadcasting the launch party globally, connecting the Lost Sundays dance floor to the world (4.30 pm-9 pm AEST). Discounted pre-sale tickets will receive exclusive access to a 'Lost Hour' drinks package from 2-3 pm. Tickets will also be available at the door.
Early Bird: $20
Online Pre Sale: $25
Door: $30
The Perks of Working at a Sex Toy Company
Designed for those who want to revolutionise the sex industry, Arcwave, are seeking applications for their newest role, a Brand Marketing Specialist. The job will involve giving people new masturbation experiences and orgasms – without being in the same room (or country for that matter).
The perks and day-to-day tasks are pretty great:
Free sex toys (product testing is part of the job)
Single, and ready to mingle? Just mention what you do for a living.
In a relationship? Here we've got the best Valentine's Day presents ever.
T-Shirts with prints saying "#IMasturbate" are appropriate workwear.
Conducting ongoing and extensive research into what gets people off.
Not an early bird? No problem, we don't expect you to cum early.
Creating and leading the industry to forecast future trends.
The successful applicant will need to be busting with orgasmic ideas for marketing stimulation and penetration. The opportunity will step outside the regular 9-5 grind and provide a creative and exciting position that will truly test your stamina.
ROCS Social  Teams With New M-CITY Village Cinemas
Roc's Social "The Crafty One", will open its doors alongside the new Village Cinema's in M-CITY, with a globally inspired menu. Teaming up with the cinema to launch a range of entertainment options for anyone and everyone, with weekly themed screenings, including trivia nights, mystery events and more.
Breakfast Club Sundays: Guests will be able to nurse their hangover every Sunday morning with a free helping of cereal whilst curling up with a childhood fav like THE GOONIES or HOOK. Plus, on offer for all those worse for wear, will be mimosas available from Roc's Social.
Freaky Fridays: Guests can celebrate cult/horror classics like A NIGHTMARE ON ELM ST or MULHOLLAND DRIVE with limited cocktails that only come out on Friday night, including the 'Undead Sunrise' for the month of May. Each month is a new cocktail, so we'll let you know what's next!
Wham-Bam Wednesdays: Get pumped with an action banger like THE TERMINATOR or MAD MAX 2: THE ROAD WARRIOR and a free Kaiju beer every Wednesday night.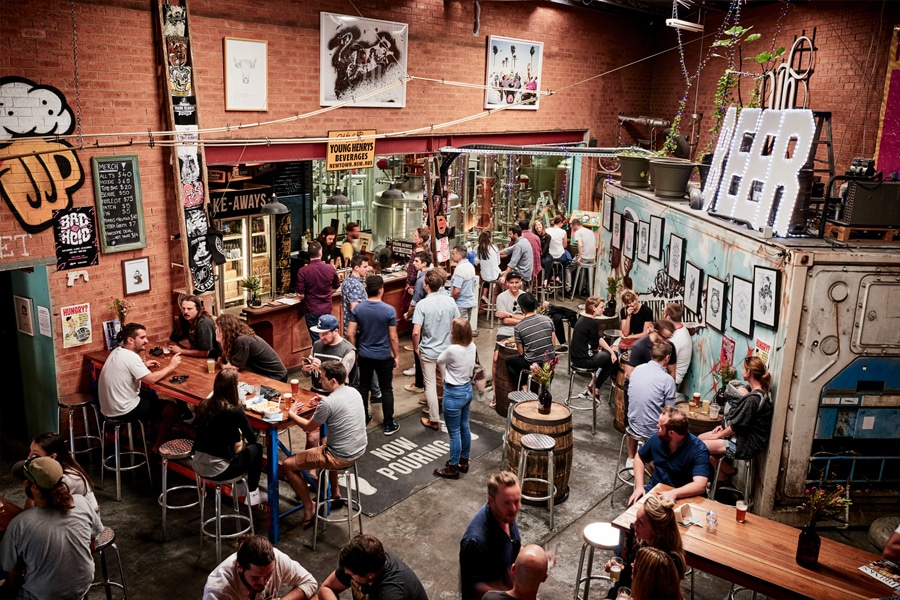 Young Henrys Announces the Next Best Served Loud
Taking over the Inner West's Factory Theatre across two stages on Saturday, July 31 for a whole day of exciting Aussie talents, expect to see The Regime, Johnny Hunter, The Pinheads, Bec Sandridge and more.
Young Henrys will also be slinging your first Newtowner on the house and 'mates rates' drinks all day long, so hurry down for an unmissable day at the Best Served Loud mini-fest. Jameson and Sonoma will also be joining the fun this winter, so don't miss the chance to get your hands on some tasty Young Henrys Motorcycle Oil pies and Jamo signature serves to enjoy throughout the day and into the evening.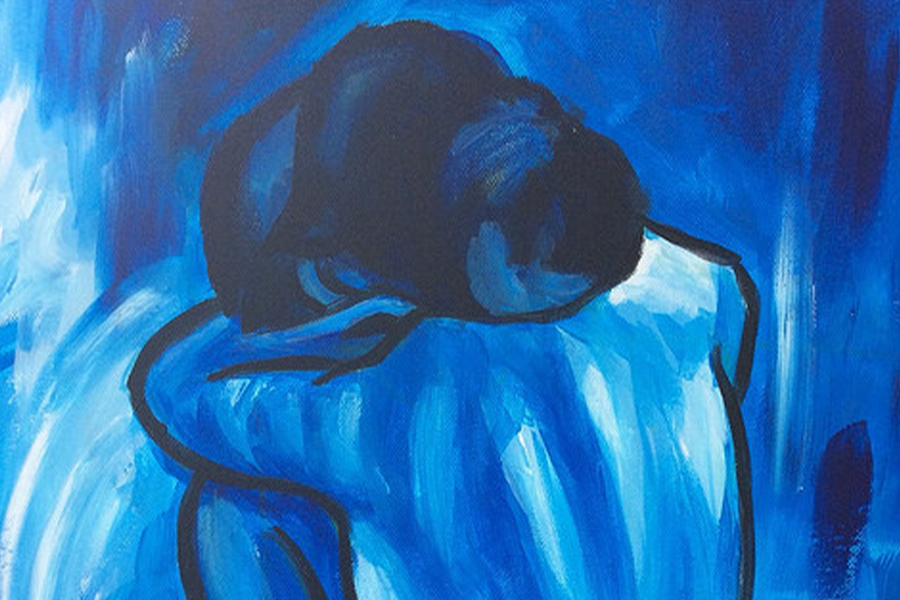 Taboos on the Table: 75% of Aussies Masturbate
It's Masturbation May, international masturbation month, and the Sexual Happiness People, Lovehoney, have released new research revealing Aussies' masturbation habits. Surveying over 1,000 people across the country, Lovehoney continues to champion sexual wellness and encourages Australians to take self-care into their own hands and love themselves.
Breaking down taboos, the research saw three-quarters of Aussies (75.5%) admit to feeling themselves. While the average Australian masturbates six times a month, more than one in ten (11.5%) masturbate at least once a day.
Ford Australia Highlights Poor Driver Behaviours
As Aussies return to the office and navigate their daily commute, new research from Ford Australia has found we are playing chicken when it comes to road safety and flouting the rules when jumping behind the wheel.
45.5 per cent of Aussies admit they have driven over the speed limit

WA residents the speediest – 51% admit to having driven over the speed limit

14 per cent of respondents admit there are some road rules they do not follow when driving

42.9% of NT residents say they 'sometimes' do not always follow the road rules when driving.
Victorians admit they're most nervous on the roads due to other drivers behaviours (18.7%).
ACT is home to the most rule-breakers, 18.8% admitting they don't know some road rules.

Since COVID-19, 20.30% of women are more nervous to drive due to other drivers behaviour.

22.90% of people that felt this way are new drivers between the ages of 18 – 24.

Females are more likely to follow all road rules when driving (78.50%) than men (69.60%)

Men more confident that they knew the road rules (37.70%) compared to (28.40%)

67 per cent of Aussies agree if other drivers were courteous, they would feel better on the road.

UDL Re-invents the Aussie Icon
Aussie icon UDL is throwing things back with a pre-mix remix. The new-look UDL will bring the best of the past with a bright, retro redesign across their range of flavours. If the recent spike in scrunchie sales shows us anything, it's that what's old will always be new again. But some things never go out of style… as iconic as snapbacks and windbreakers, UDL has been here through it all.
Choose from Passionfruit, Pineapple, Watermelon, Orange, Raspberry, Green Apple, Mixed Berry Zero Sugar or Lemon-Lime & Soda, Lime & Soda, Tropical, Strawberry Lime Zero Sugar. Available in 375mL cans and is on shelves in all leading liquor stores across Australia, priced at RRP $24.99 for 6-pack and $37.99 for Mixed 10-pack, 4% ABV, 1.2 STD drinks per can.

Things to do: Artist in Residence Program at the Galeries
The Galeries has unveiled the first piece in their new Artist in Residence public art series, an initiative proudly supported by the City of Sydney that enhances creativity in the public domain and strengthens the sustainability and capacity of the city's cultural and creative industries.
Located on the Ground Floor, the Artist in Residence series complements The Galeries' renowned curation of contemporary retailers such as Incu, Gorman, and Spring Court, along with cult foodie destinations including Black Star Pastry, Fishbowl, Ichi-Ban Boshi, Lotus and The Grounds of the City.
The inaugural piece of the series, 'Shake the Dust Off Your Wings' was created by highly acclaimed Australian contemporary artist, Leila Jeffreys and director and writer Melvin J. Montalban, and provides a free, immersive experience for visitors to the shopping precinct.
You'll also like:
Feel-Good Friday: May 12 – Coffee, Cocktails and Sustainable Schooners
Feel-Good Friday: May 7 – Food Months Galore
Feel-Good Friday: April 30 – Wagyu Wonders, Free Coffee and an Alcohol-Free Bottle Shop?