Feel-Good Friday: May 28 – Water for Wildlife
We're welcoming the weekend with open arms. After a big week of Blood Moons and burgers, we can't wait to tuck into a Koko Black x MODUS Choccy Stout and knock out a few rounds of Sean Connery James Bond movies before they switch over to Amazon Prime. Feel-good Friday is all about snuggling up to some goodness to end you're week, and we've got Koalas on deck so you know we're doing things right! Check it out, and let us know who your favourite James Bond character is through our Facebook community group.
You'll also like:
Feel-Good Friday: May 21 – The Hidden Gold Bullion Worth $10,000
Feel-Good Friday: May 12 – Coffee, Cocktails and Sustainable Schooners
Feel-Good Friday: May 7 – Food Months Galore
WIRES + Paddle Pop Launch Water Project for Wildlife
Australia's largest wildlife rescue organisation WIRES is today entering a critical phase of the biggest long-term, supplementary water project for wildlife ever conducted, with the support of its Platinum partner Paddle Pop ahead of the upcoming summer. WIRES and Paddle Pop continue to work together to create initiatives aimed at protecting Australian wildlife for generations to come.
The Water for Wildlife Project is the largest long-term, supplementary water project for wildlife ever conducted. The project will build and distribute $1 million worth of arboreal water stations for native wildlife – that's roughly 800 stations weighing 200L each.
The project is a direct result of research by the University of Sydney that found koalas used supplemented water extensively throughout the year, particularly during extreme weather events which reduce leaf water content. When koalas leave their homes in the treetops to search for water, they are put in great danger and can lead to large-scale mortality.
On Friday, 28th May, the first TREE TROFF arboreal water drinkers will be distributed free of charge to local landowners in the Lismore surrounds for installation on their properties, marking the beginning of the broader roll-out of water tanks to communities across Australia.
Australian landowners, community groups & local councils who'd like to house a water drinker on their property are encouraged to register their interest on the WIRES website.
Grill'd Celebrate National Burger Day
Today, Australia's leading healthy burger brand is celebrating National Burger Day by giving away 7,000 free 100% Natural Aussie burgers to its Grill'd customers across the country. Each store is tasked with giving back to their customers with random acts of kindness, surprising people with free burger gift vouchers and love notes to show their appreciation for their local communities.
"Even though we treat every day as National Burger Day, we wanted to mark this Friday as an occasion to celebrate our Grill'd supporters that make it all possible for us. We can't wait to show our appreciation to our local communities by surprising people with free burgers," said Grill'd Founder Simon Crowe.
The entire Grill'd burger menu is 100% Natural and made using the freshest ingredients owned, loved and raised in Australia and contains ZERO artificial colours, flavours and preservatives. National Burger Day also provides the perfect excuse to try one of the four new Healthy Fried Chicken (HFC) Burgers which are the newest addition to the Grill'd burger menu. HFC is 100% Natural with no artificial colours, flavours or preservatives, cooked in Australian Extra Virgin Olive Oil, gluten-free, and made with just RSPCA Approved chicken breast.
HFC Classic: Healthy Fried Chicken with dill pickles, cos lettuce and egg mayo
HFC BLAT: Healthy Fried Chicken with crispy bacon, avocado, cos lettuce, tomato and herbed mayo
HFC Smokey: Healthy Fried Chicken with dill pickles, slaw, Spanish onion and chipotle mayo
HFC Hot: Healthy Fried Chicken with Hawthorn hot sauce, jalapenos, slaw, shredded carrot.
Suite Books Launches Reading Record
It's a well-known fact, but reading is scientifically proven to increase your intellect, think more critically and help you relax. But it's frequently shuffled down the pile of things you do, and as soon as the TV comes into it you've already run out of time to enjoy a few pages.
Suite Books is here to help you read more. Whether you read 100 books a year and want to read 105; or you read 1 book a year but want to read 2 – their goal is to help you get there.
Believing that reading is only 50% of the fun, Suite Books reckons speaking about reading is the other 50%! But how often do you finish a great book, yet have no one to discuss it with? No one (and we mean no one) wants to talk about a book in depth they haven't read.
With Suite Books, you have access to a huge library of books that you can quickly and easily add to your personal bookshelves. Then just as easily, you can connect with your friends and spark up a convo about the books you've read, and you'll get a whole heap smarter in the process.
Winter Igloos at The Winery and Cargo Bar This June
With the temperature dropping and a cool breeze in the air, Surry Hill's favourite, The Winery and harborside destination, Cargo Bar are bringing back their Winter Igloos, popping up this June for Sydney-siders to escape into a winter wonderland under the sun and stars.
"Our private igloos are the perfect place for catch-ups with friends, date night, celebrations and a chance for locals to embrace being out again in our incredible city," said State Manager of NSW, Evan Gargaro.
The Winery
Each igloo holds up to 8 guests, with a minimum booking of 4. The 2-hour Igloo package includes a menu of marinated olives, Sydney rock oysters, crispy spinach, ricotta and pine nut ravioli, The Winery Sausage Roll, baked Camembert with grilled sourdough and a Triple Chocolate Brownie with vanilla bean ice cream and chocolate sauce.
Dates: 8 June – 26 September
Hours: Daily Bookings: 12pm, 2.30pm, 5pm, 7.30pm
Pricing: Private Igloo – $59pp, 2 Hour Bottomless Beverage Igloo – $89pp
Cargo Bar
The 90-minute Igloo package includes a bespoke menu of mac and cheese balls, birria tacos, buffalo wings, Margherita pizza and the choice of hour beer or wine. Guests can also opt to indulge in a $10 Espresso Martini upon their arrival. Each igloo holds 2 – 8 guests.
Dates: 17 June – 26 September
Hours: Daily Bookings: 12pm, 2pm, 4pm, 6pm, 8pm
Pricing: $59pp
Merivale's Chef Apprenticeship School
Merivale has announced the return of its Chef Apprenticeship School, a first-of-its-kind programme led by one of Australia's most celebrated chefs, Peter Doyle. The all-expenses-paid programme is designed to inspire, guide and mentor the next generation of chefs and commences its second enrolment in July.
"Australia punches well above its weight on the global stage. We are passionate about investing in an industry that defines so much of our vibrant culture and are proud to nurture a new generation of young chefs that will help shape its future," said Merivale CEO Justin Hemmes.
What really sets this innovative programme apart is that Merivale will cover all costs of the apprenticeship and students will receive invaluable one-on-one attention from Peter Doyle, a culinary icon who has spent decades training and mentoring some of Australia's best-known chefs.
Merivale apprentices will also receive access to Merivale's formidable line-up of chefs who will mentor the young apprentices in their kitchens and gain valuable insight from hospitality experts across the many areas of the industry.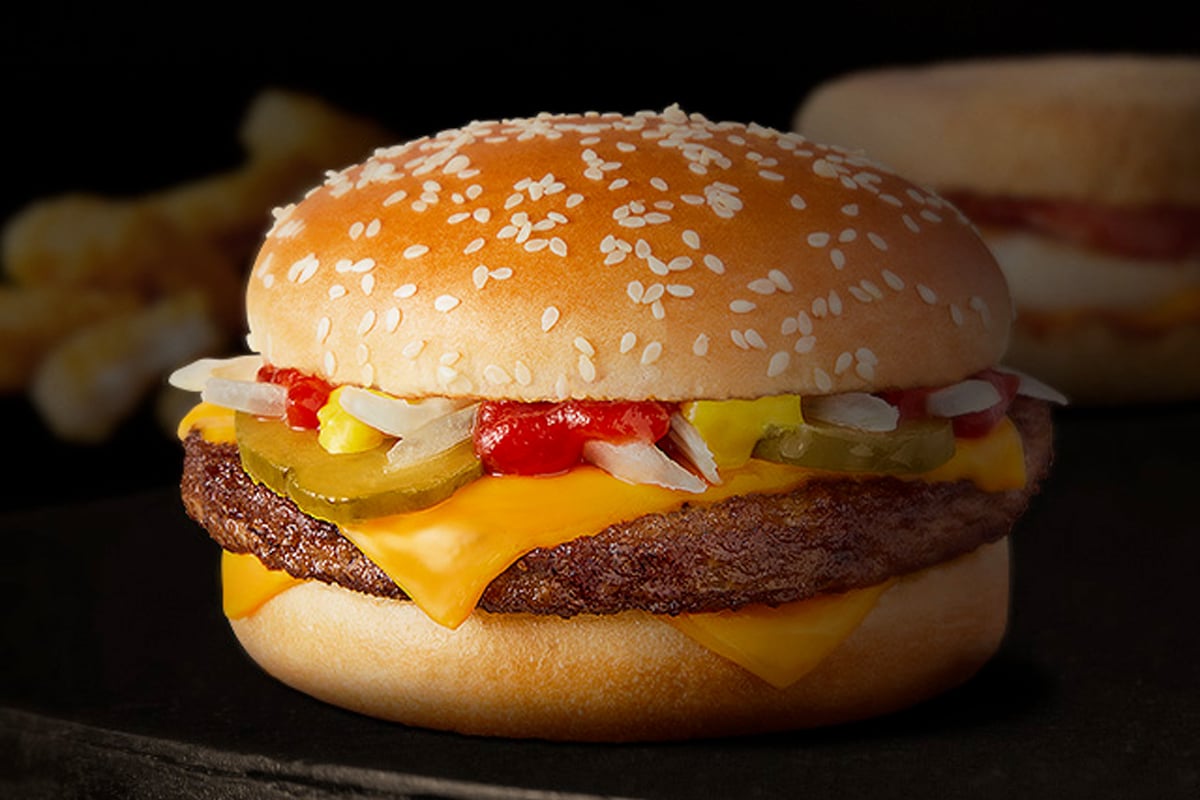 Menulog Dishes Out Free Delivery for Melburnians
It's been a tough week for our Melbourne friends, with the region thrust into an immediate seven-day lockdown, however, some of our favourite fast-food chains are sending some positive vibes down south. Menulog is offering free delivery across six of its most popular restaurants in Victoria including McDonald's, Grill'd, Subway, Nandos, Guzman y Gomez and Oporto. Even better, all orders on the Menulog network are contact-free by default, aiming to help restaurant partners, customers and couriers keep to the Government-recommended social distance and adhering to restrictions including wearing masks. All you have to do is live in Victoria and order from these restaurants through Menulog to score the free delivery deal.
New Vivid Sydney On-Water Experiences
Sydney Harbour provides the natural theatre for Vivid Sydney's dazzling light display. Captain Cook Cruises has released an exciting program of Vivid Sydney that take in the key precincts of Darling Harbour, The Rocks and Circular Quay including Sydney Harbour Bridge and Sydney Opera House.
Taking place from August 6-28th 2021, Vivid Sydney returns to light up our nights. Experiencing Vivid Sydney from the water adds an extra dimension, with a kaleidoscope of light reflecting on the water in every direction. It is a photographer's paradise and a great way to experience the Vivid Sydney light displays along the foreshore.
Captain Cook Cruises has created a spectacular new line-up of Vivid Sydney on-water experiences. You can reserve your Vivid Harbour Bar experience sitting in one of the comfy new lounges as you lay back and enjoy a distinct Sydney cocktail range and live music, as the lights of Vivid Sydney pass on by. The Vivid Harbour Bar prices range from $39 for cruise only, up to $99 per person including champagne and seafood.
Mad Mex is Willing to Bet 50,000 Burritos
In a move set to guac our world, Mad Mex has announced the launch of Australia's Biggest Ever Burrito Giveaway. Purely because they reckon they have the World's Best Burrito, and it's out to prove it! Take the challenge to try the best and switch from the rest, as there are a whopping 50,000 mouth-watering Mad Mex burritos up for grabs.
Mad Mex stakes its claim as the world's best by delivering on deliciousness, with the most authentic, fresh flavours, including freshly made-in-house pico de gallo, slow-cooked and freshly grilled meats, vegan options. A standard burrito comes with healthy brown rice and sour cream at no extra charge!
To take the burrito challenge and feast on the freebie, simply visit the Mad Mex website and follow the instructions to download the app and wrap your hands around the World's Best Burrito.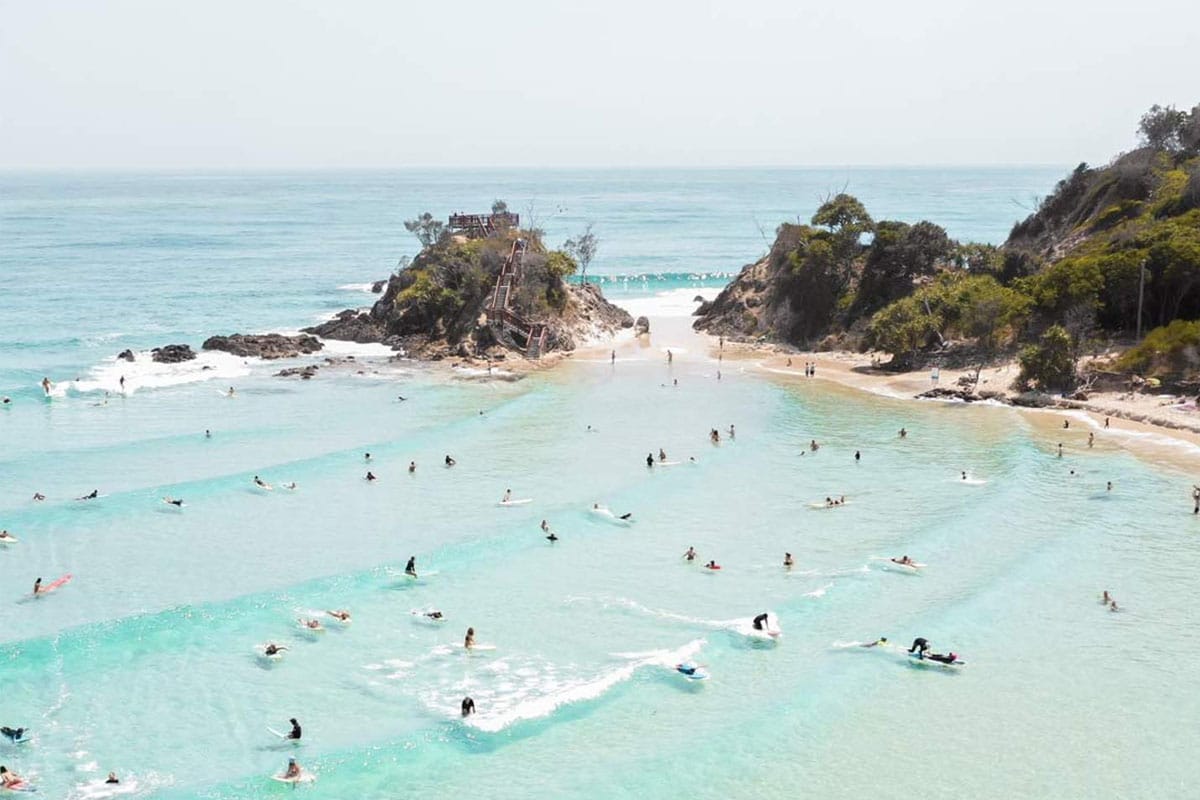 Merivale Expands NSW Portfolio to Byron Bay
Merivale has expanded its NSW portfolio with the acquisition of 115 Johnson St, Byron Bay. This is Merivale's first venue on the far North Coast, where the property previously owned by Red Rock Leisure, once home to Cheeky Monkey's Bar, will reopen as a restaurant and bar later this year.
"I've been going to Byron since I was ten years old, so it has always been a place close to my heart. I can't wait to open our first venue on the North Coast and spend more time in the area. There's simply no place like it," said Justin Hemmes, CEO of Merivale.
Secret Sounds Presents Supper Club Series
Supper Club Series will host four events from 10-12 June, paring Australian legends such as Archie Roach with Mike Olive, Donny Benet with Toby Stansfield, a special 10-year anniversary event for The Dip and a boujee brunch with beats pairing with Ten Hats and CLYPSO.
Tickets go on sale now via secretsounds.com
Mary's Underground
Thursday 10 June – Archie Roach & Mark Olive present 'Food and Music for the Soul'
Saturday 12 June – Donny Benet & Toby Stansfield present 'Dinner at Nonna's'
Sunday 13 June – The Dip 10 Year Anniversary
Surprise Venue: Sunday 13 June – Ten Hats & CLYPSO present 'Brunch' ft. Special guest
You'll also like:
Feel-Good Friday: May 21 – The Hidden Gold Bullion Worth $10,000
Feel-Good Friday: May 12 – Coffee, Cocktails and Sustainable Schooners
Feel-Good Friday: May 7 – Food Months Galore