Bizarre 1960s Clip Shows How Far Gym Tech Has Come
You might not be able to go to the gym right now because of pandemic restrictions, but at least you can get a kick out of a video from British Pathe advertising men's gyms from the 1960s. "This is where you come and punish yourself for fun…or rather for your health," says the narrator. The video is a hysterical look at what fitness in a gym used to be.
You'll also like:
Meet the New Generation of Recovery and Mobility Gear
Chris Hemsworth Shows Off His Insane Body in New Workout Picture
10 Best Chest Exercises for Men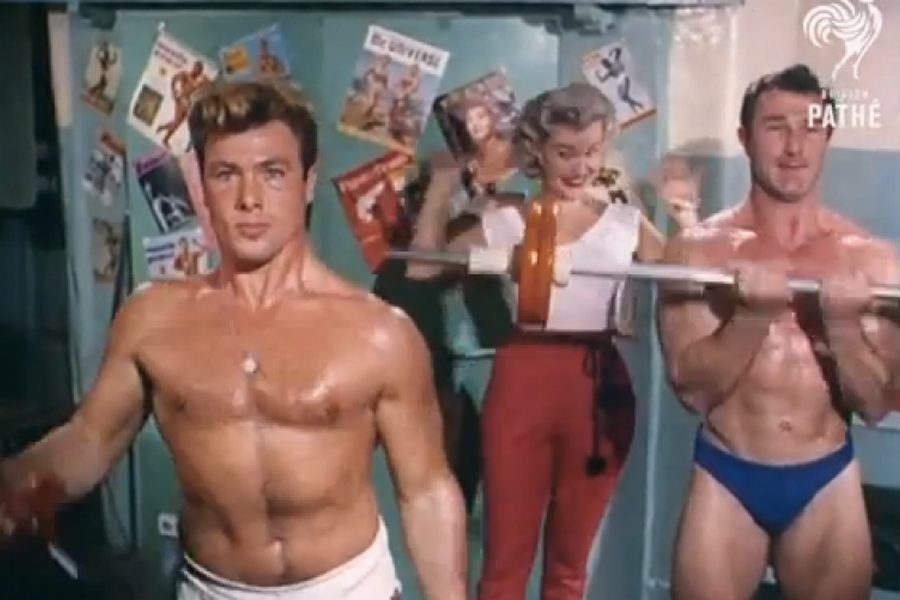 The 1950s saw the beginning of a fitness movement that transitioned from doing calisthenics to gyms offering specialised equipment. The move really gained headway in the 1960s, when the machines really became interesting. Featured in the video are the vibration machines, which were thought to burn fat while you sat, stood, a lay down. Though these machines didn't turn out to be the magic weight loss bullets they were billed to be, they were quite popular and even more entertaining today. Weight lifting was also catching on, and the video showcases exercises that are still done today.
Of course, you'll want to finish off your workout with a good sweat in the sauna bath. "Pine scented, tangy—just the thing for tired muscles, if you've developed any yet. Open up the pores and let it pour off you!" says the narrator. You might also want to book a session with the vibro-massage machine. "It's lovely!" states the narrator. "A gruelling way to lose weight and for some the only way." And for the final portion of your workout, head to the included restaurant, where you can enjoy vegetarian fare. Gyms have come a long way in the last 60 years, and while that progress has debunked a lot of false ideas, it's a shame that some of the machines have been lost to the years. Who wouldn't love to see all that fat get jiggled off by a vibrating machine?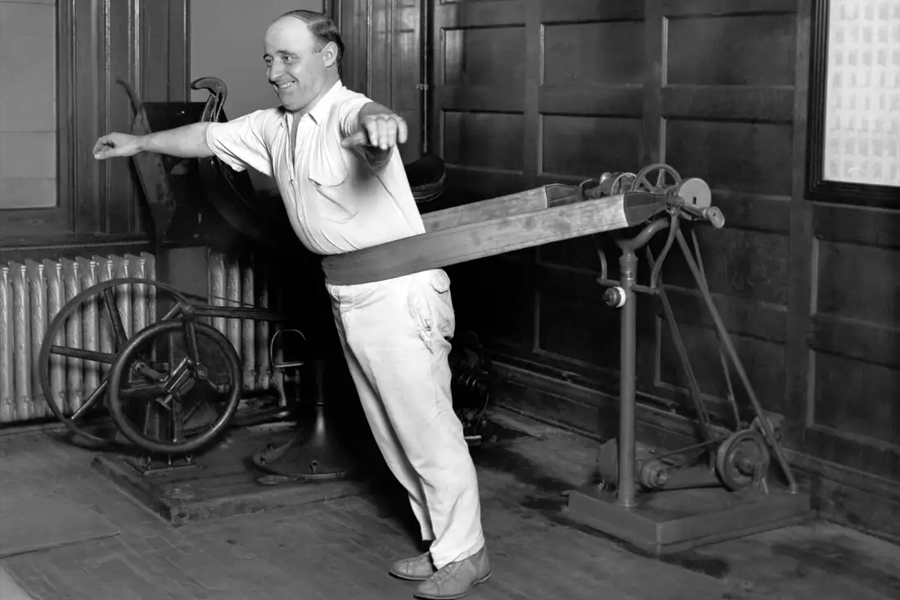 You'll also like:
Meet the New Generation of Recovery and Mobility Gear
Chris Hemsworth Shows Off His Insane Body in New Workout Picture
10 Best Chest Exercises for Men