Of Course Chris Hemsworth's Cheat Meal is Super-Sized
Despite their greasy and gluttenous appearance, it's a long-held theory that cheat meals are actually good for you. The single feast that seemingly undoes all your hard work in the gym, often loaded with calories and dripping with oil, is seen as a reward system for those looking to beat the bulge. And there may be merit to the madness.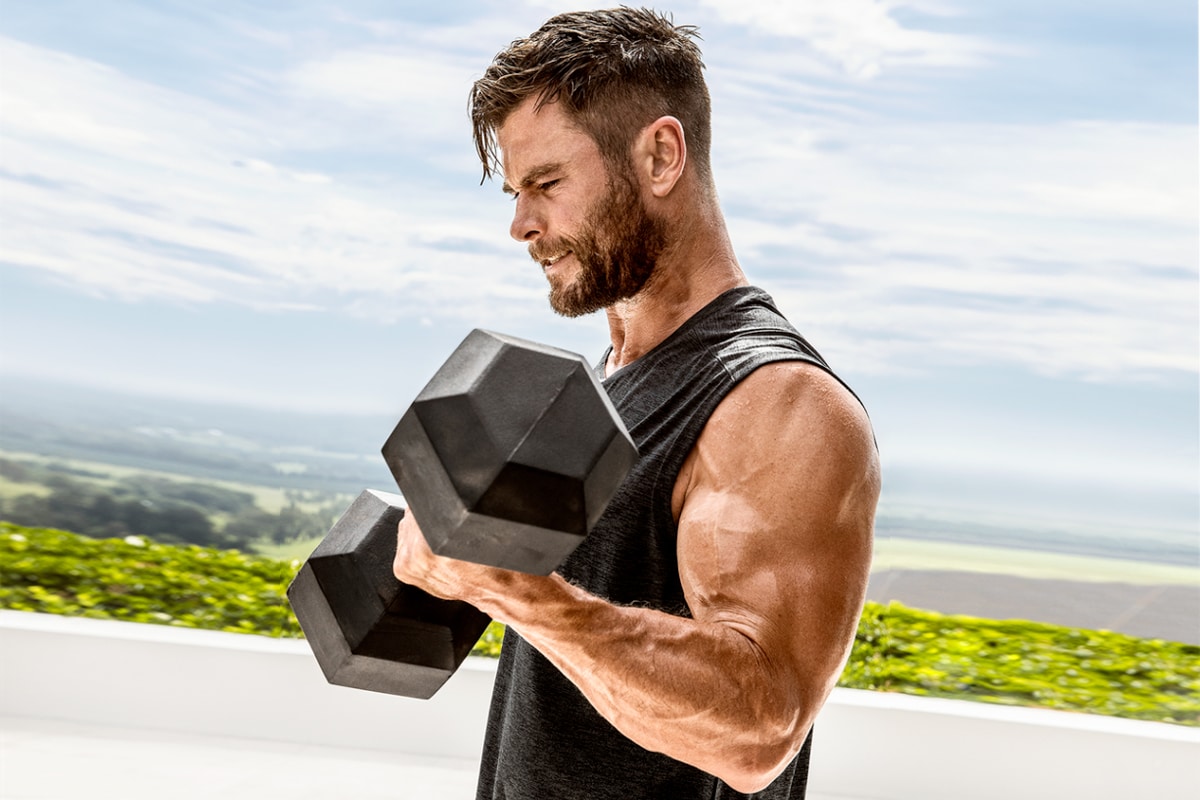 Many pseudo-scientists and fitness experts suggest using cheat meals will lead to measurable changes in body composition thanks to improved metabolic function as a result of a spike in the hunger hormone leptin. Sounds great in theory, but there's not a whole lot of science to back it up. Put simply cheat meals likely work because they give you something to work towards while keeping you happy enough to stay motivated. Whatever the case, your favourite bodybuilder, sports star and even action hero loves a cheat meal, and none more so than Chris Hemsworth.
The hulking Aussie best known for playing Thor in the MCU understands the importance of staying committed, but that hasn't deterred him from indulging in the fried side of life. Landing in Los Angeles for the filming of Extraction 2, Hemsworth headed straight to dinner for an all-out calorie assault. In a post shared to his 51 million Instagram followers, the Aussie actor revealed his ultimate cheat meal menu and it is, much like the man himself, absolutely stacked. "Just landed in LA and thought I'd kick things off with a super light healthy meal ," he wrote.
On the table in front of him, you can see one family-sized pepperoni pizza, another family-sized sausage and onion pizza, two large servings of buffalo chicken wings, complete with ranch dressing and celery sticks and of course, a pint of beer. All in all, you're looking at around 8,000 calories in one sitting, a superhero-sized meal for a fitting star. But it's not as if he demolished them all on his own. In the picture we also see another beer on the table, implying that Hemsworth was simply out for dinner with a friend.
What is interesting about the happy snap is that even someone of Hemsworth stature and physical prowess is happy to indulge in the cheat meal process. Other fitness icons like The Rock and Michael Strahan are renowned for their approach to planned overeating, which has obviously quite well for both. Despite this, whether or not cheat meals actually work is still up in the air. For some people, they may be a great way to maintain overall healthier dietary habits — for others a binge eating process that could lead to weight cycling. Whatever Hemsworth is doing, however, it's clearly working.
You'll also like:
He's Alive! Chris Hemsworth is Back in 'Extraction 2' Trailer Reveal
'Thor' Images Reveal How Massive Chris Hemsworth Is
Chris Hemsworth's House in Byron Bay is Huge