15 Best Yum Cha Restaurants in Sydney
Urban living is all about having choices, but the best yum cha in Sydney truly takes that concept to the next level. Indeed, there's nothing quite like gathering your closest mates and going hog wild on prawn dumplings, braised tripe, rice noodle rolls and anything else off the trolley catching your eye or appetite. That's what the best yum cha Sydney can muster is really all about.
Well, that and nursing your wicked hangover by padding your stomach with greasy Chinese food, of course. Here's our list of the 15 Best Yum Cha Sydney Restaurants. Each one is a temple of deliciousness and variety unto itself–may you stuff your face accordingly.
You'll also like:
20 Best Rooftop Bars in Sydney
21 Best Burger Shops in Sydney
10 Best Whisky Bars in Sydney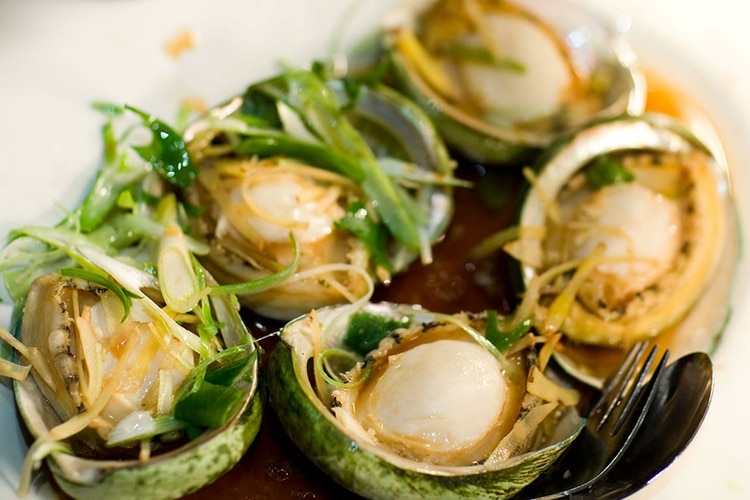 1. Golden Century
Whether you're popping in for brunch or dinner, Golden Century will never do you wrong. The Chinatown staple delivers tasty yum cha and classic entrees alike. Pull up a chair next to the lobster tank to whet your appetite while you wait for the trolley to come rolling around.
Address: 393-399 Sussex St, Sydney NSW 2000
Phone: 02 9212 3901
Hours: Everyday 12pm-4am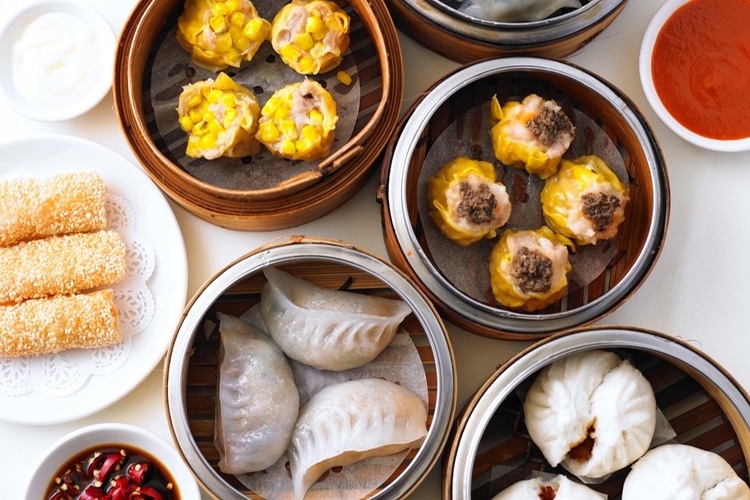 2. The Dynasty
Widely considered as the best yum cha in Sydney, The Dynasty holds court in the Canterbury Leagues of all places. Their steamed prawn dumplings, turnip cakes and barbecued pork buns are the stuff of legend.
Address: 26 Bridge Rd, Belmore NSW 2192
Phone: 02 9740 6633
Hours: Mon–Fri 11am-3pm (lunch), Sat-Sun 10am-3pm (lunch), Sun-Thurs 5:30pm-10pm (dinner), Fri-Sat 5:30pm-11pm (dinner)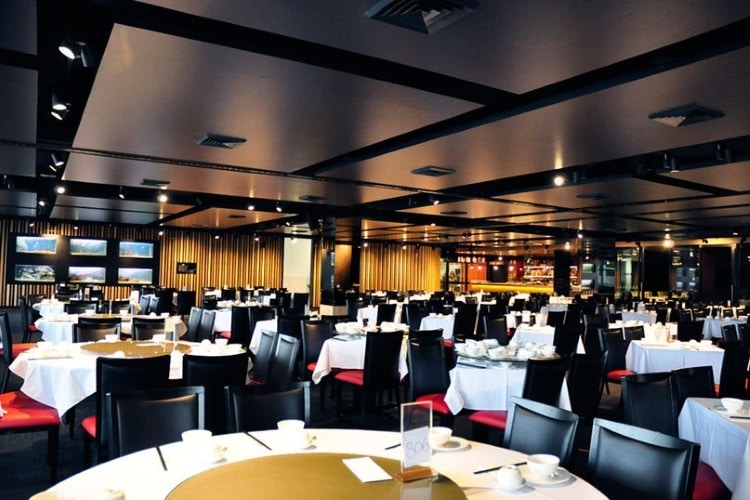 3. East Phoenix
Inside spacious, modern East Village digs you'll find an array of delectable yum cha at East Phoenix, sixth member of the Phoenix Group family. Expect swift service, a healthy selection of wine and spirits, and reliably tasty takes on traditional fare along with a few exotic Chinese delicacies.
Address: 2A Defries Ave, Zetland NSW 2017
Phone: 02 9662 2088
Hours: Mon-Fri 11am-3pm, Sat-Sun 10:30am-3pm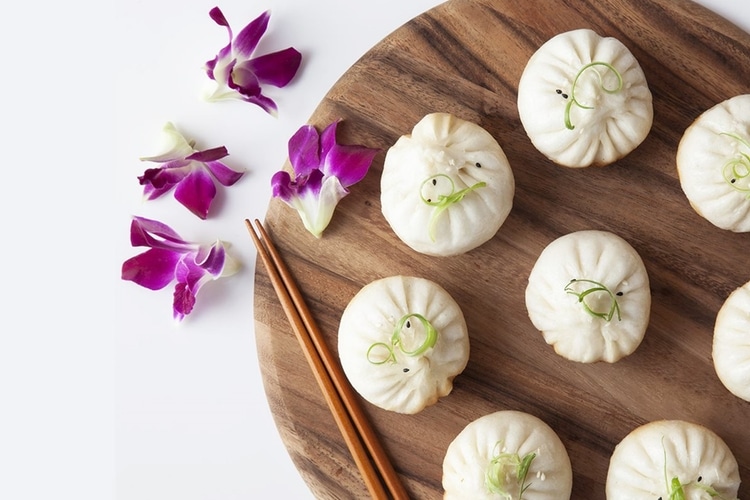 4. Zilver
Since 2005, Zilver has been stuffing stomachs and flooring taste buds thanks to classic yum cha with a modern twist. Look for the line out front and follow the smell of freshly cooked seafood inside.
Address: 477 Pitt St, Haymarket NSW 2000
Phone: 02 9211 2232
Hours: Mon-Fri 10am-3:30pm (lunch), 5:30pm-11pm (dinner); Sat-Sun 9am- 3:30pm (lunch), 5:30pm-11pm (dinner)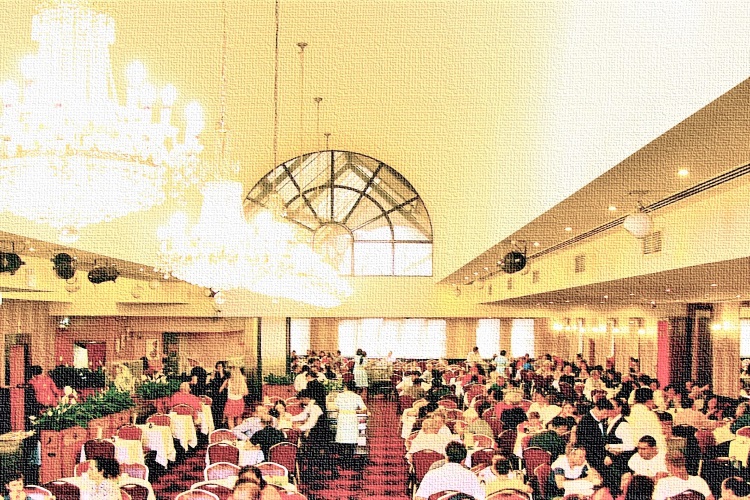 5. Marigold
Year after year, Marigold delivers some of the best yum cha Sydney has to offer and thereby remains an essential Chinatown destination. People go crazy for the tripe, prawn dumplings and other delectable mainstays. You're not a true Sydney yum cha enthusiast until you've tried this place.
Address: Citymark Building, 683-689 George St, Haymarket NSW 2000
Phone: 02 9281 3388
Hours: 10am-3pm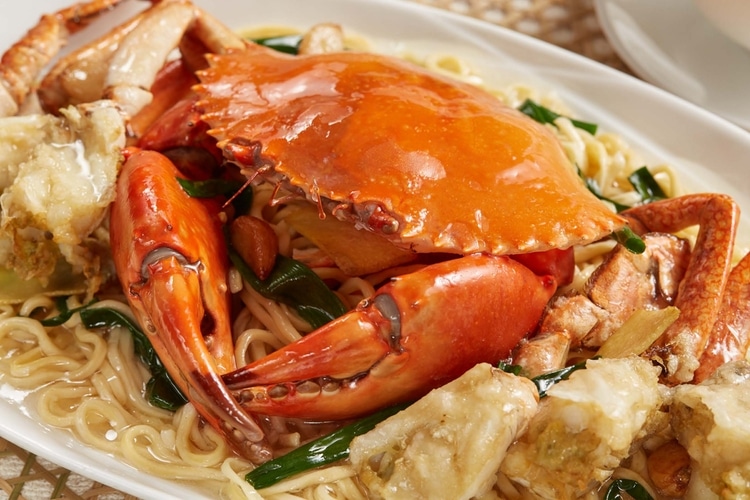 6. East Ocean
On the prowl for fresh, delicious, no-frills yum cha in the heart of Chinatown? Look no further than East Ocean. They keep it tasty and basic and you've never been happier, permitted you don't mind the occasionally spotty service.
Address: 421-429 Sussex St, Haymarket NSW 2000
Phone: 02 9212 4198
Hours: Mon-Fri 10am-3pm; Sat, Sun & Public Holiday 9:30am-3pm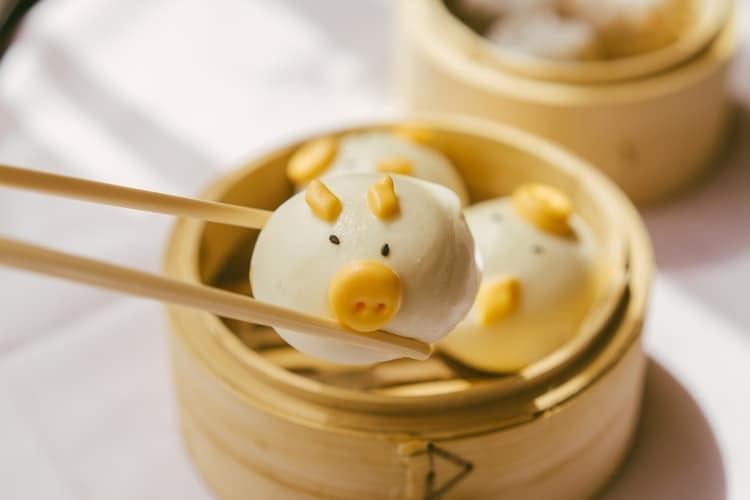 7. Golden Unicorn
With such a catchy name, it's no wonder that top yum cha Sydney spot, Golden Unicorn, is wildly popular among the younger crowd. Naturally, the affordable prices and tasty dishes also have something to do with it.
Address: 2/193 Maroubra Rd, Maroubra NSW 2035
Phone: 02 9344 9278
Hours: Mon-Fri 11am-3pm (lunch), Sat-Sun 10am-3pm (lunch), Mon-Sun 5:30pm-10pm (dinner)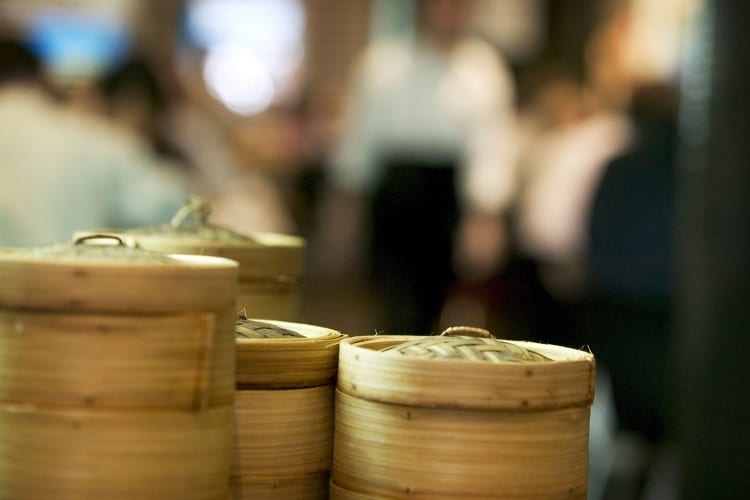 8. Sky Phoenix
Located in the heart of the CBD is another offspring from the Phoenix Group. As one might expect, Sky Phoenix provides an array of yum cha stunners in a modern, sophisticated setting. Order some food, sip on a drink or two and enjoy the ambiance.
Address: 188 Pitt St, Sydney NSW 2000
Phone: 02 9223 8822
Hours: Mon-Sat 11am-3pm, Sun 10:30am-3pm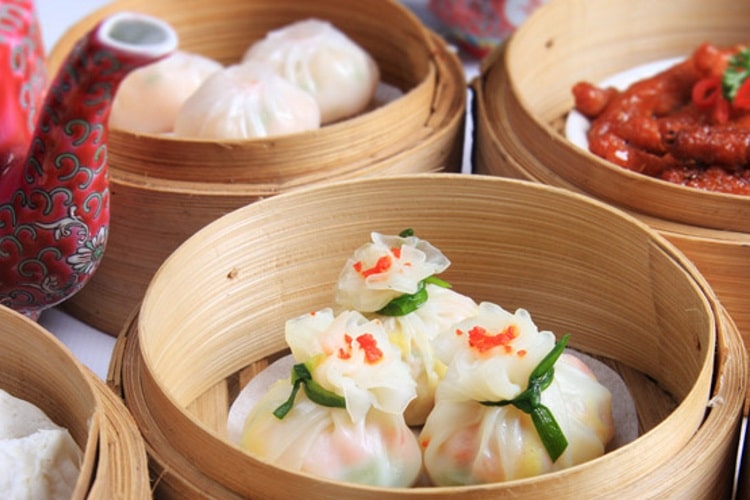 9. Golden Times
Dispensing dumplings, buns and noodles by day and offering fresh seafood straight out of the tank by night, Golden Times gives Ashfield its yum cha fix one savoury bite at a time.
Address: 115 Liverpool Rd, Ashfield NSW 2131
Phone: 02 8752 2111
Hours: Mon-Fri 11am-3pm (lunch), Sat-Sun 10:30am-3pm (lunch), Tues-Sun 5:30pm-10pm (dinner)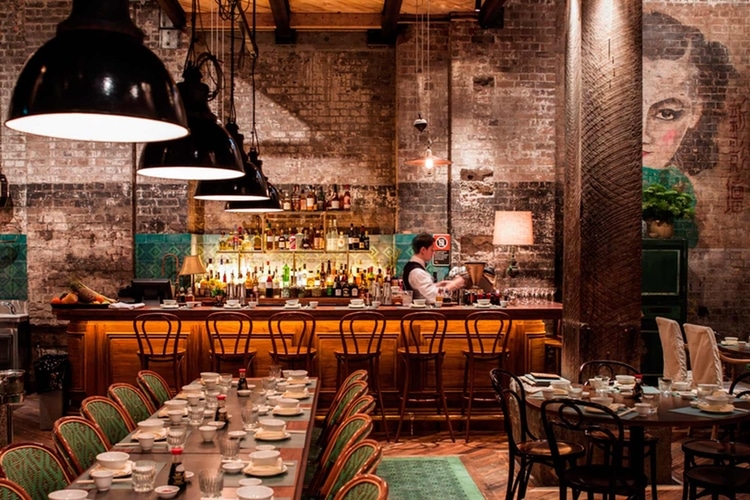 10. Mr. Wong
If you're just not feeling bare-walled banquet setting and factory line service so common among Sydney's yum cha spots, head on over to Mr. Wong from Merivale. Located inside a stunning two-story colonial spread, the restaurant upgrades your favourite dim sum classics by way of discernibly modern technique. That's joined by exceptional service and an award-winning wine list. Expect great things.
Address: 3 Bridge St, Sydney NSW 2000
Phone: 02 9240 3000
Hours: 12pm-3pm, 5:30pm-11pm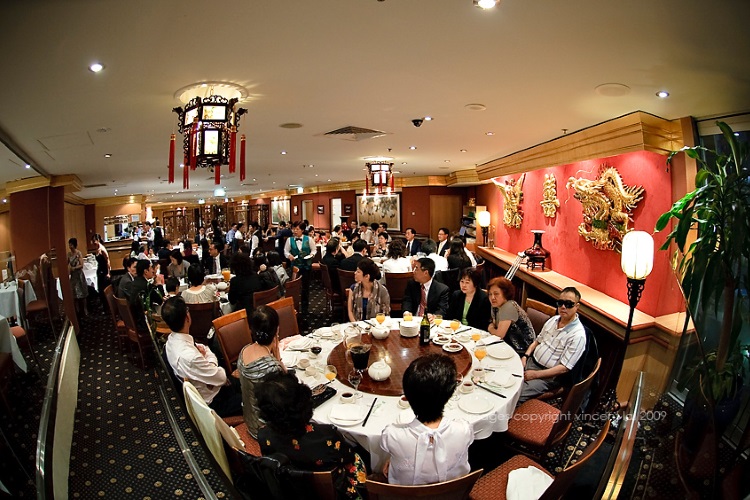 11. Palace Chinese
Frequently pointed to as some of the best Chinese food in Sydney, Palace Chinese is a veritable favourite among the CBD lunch crowd. If the endless variety of yum cha is overwhelming your brain, order the Peking duck or stir-fried kangaroo fillet instead.
Address: 38/133-145 Castlereagh St, Sydney NSW 2000
Phone: 02 9283 6288
Hours: Mon-Fri 11am-3pm (lunch), Sat-Sun 10:30am-3pm (lunch), Mon-Sun 5pm-10:30pm (dinner)
12. Tim Ho Wan (now Canton! Canton!)
Now hosting three Sydney locations and still riding high from its 2015 Michelin star, Tim Ho Wan brings authentic Hong Kong flavour to a perennially receptive Aussie crowd. Check it out as soon as possible, if only so you can taste those epic dumplings that everyone keeps talking about.
Address: GD004/580 George St, Sydney NSW 2000
Phone: 02 8120 9888
Hours: 11:30am-10pm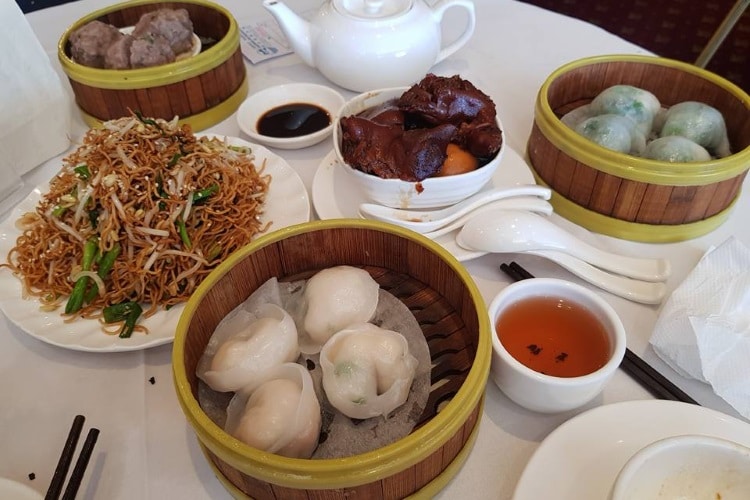 13. Sunny Harbour Seafood Restaurant
Spread between Sunny Harbour's multiple levels is a seemingly endless feast of prawns, dumplings, custards, stuffed Chinese donuts and everything else you can think. Come here with a group of friends and cure your collective hangovers like the weekend warriors you are.
Address: 9-11 Crofts Ave, Hurstville NSW 2220
Phone: 02 9585 1633
Hours: Mon-Fri 10am-3pm, 5:30pm-11pm; Sat-Sun 10am-4pm, 5:30pm-11pm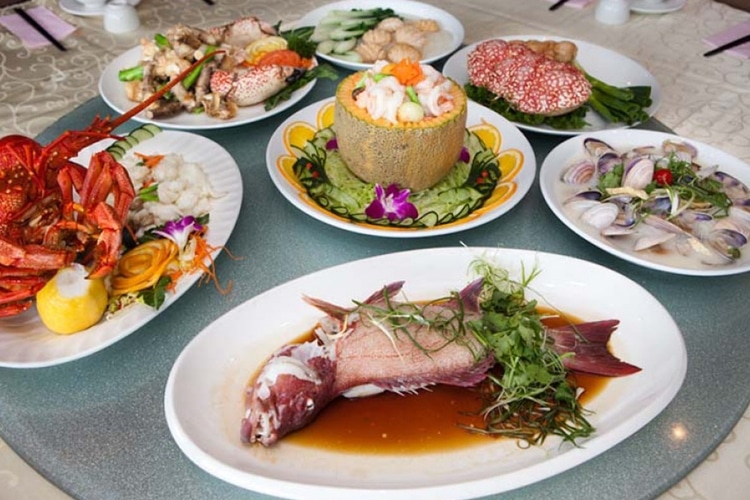 14. Fisherman's Wharf
Located in the Sydney Fish Market, Fisherman's Wharf is a prime destination for those who can't get enough fresh seafood. And we're not kidding. In fact, the seafood here is so fresh here that sometimes it's still alive when you're eating it.
Address: Sydney Fish Markets, Pyrmont Bridge Rd & Bank Street, Pyrmont NSW 2009
Phone: 02 9660 9888
Hours: Mon-Fri: 11am-3pm, Sat-Sun: 10am-3pm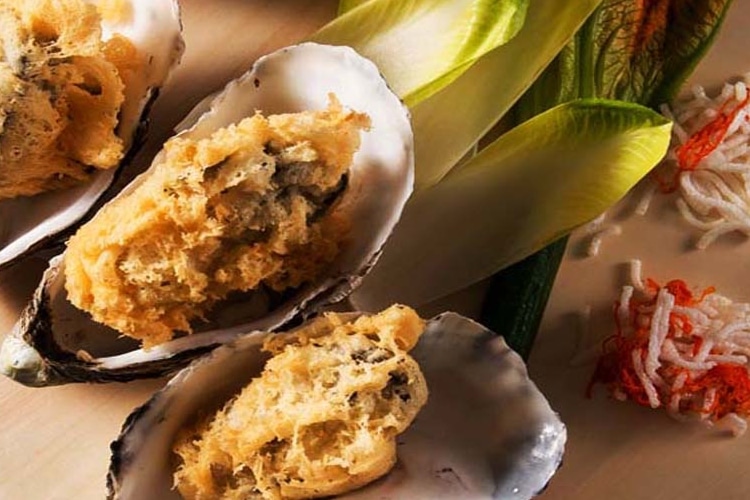 15. The Eight
Let's be honest, even the best yum cha Sydney restaurant can sometimes cut a few corners when it comes to produce. By contrast, The Eight in Market City proudly aims for the freshest produce it can find. The resulting flavours speak for themselves.
Address: 9-13 Hay St, Haymarket NSW 2000
Phone: 02 9282 9988
Hours: Mon-Fri 10am-3:30pm, Sat-Sun 9am-3:30pm, Mon-Sun 5:30pm-11pm
This article is part of our Good Eating Series.