When you have a hunger that is seemingly endless you need something that can truly make an effort to satisfy. Our list of the 17 Best Ribs in Sydney will provide you with the information needed to end your hunger.
With many specialising in traditional American grilling and smoking techniques, authenticity and accuracy to old-fashioned ribs are what these places do best. We have also thrown in a few options that have a South American and Asian spin on the carnivore's classic meal. The only thing for certain is that you are sure to find something that meets your meat needs.
---
You'll also like:
12 Best Japanese Restaurants in Sydney
16 Best Yum Cha Restaurants in Sydney
16 Best Steak Restaurants in Sydney
---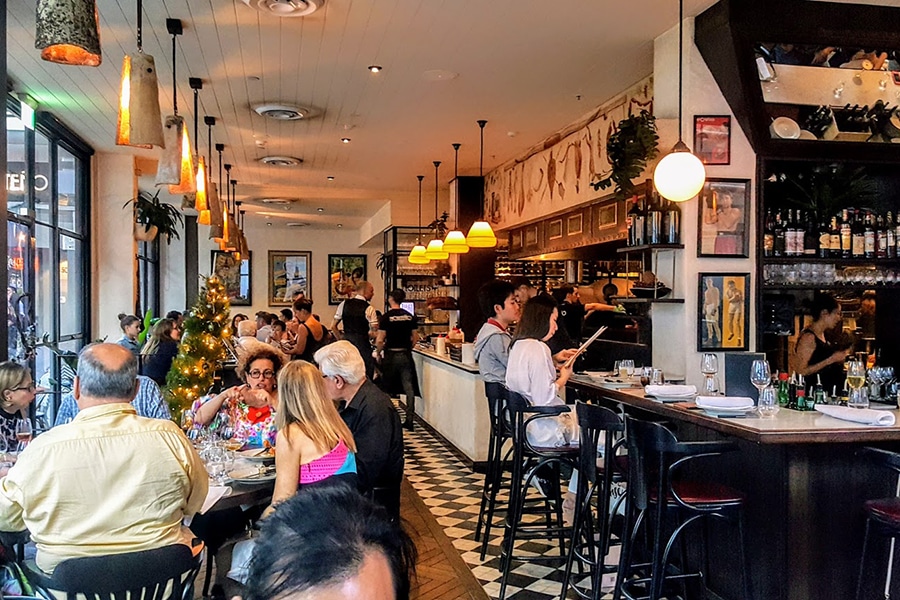 Porteño
When it comes to authentic South American cuisine, Porteño is ahead of the pack. Fusing together some of the finest ribs available with delectable and traditional spices and sauces, all cooked on a traditional Parilla (Barbecue) or Asado (pit of fire). Brought to you by a friendly and passionate staff, these meals are best enjoyed with a flavourful red wine, oh so magnifico.
50 Holt Street, Surry Hills NSW 2010
Rockpool Bar and Grill
In the heart of Sydney situated in the City Mutual Building, the Rockpool Bar and Grill provides patrons with not only delectable meals but also delectable views. With ingredients that are carefully sourced from only the best in the industry, you'll be sure to have an exquisite rack of ribs here. We encourage you also to ask the staff which wine would be best paired with your meal, to complement the flavours and experience.
66 Hunter Street, Sydney NSW 2000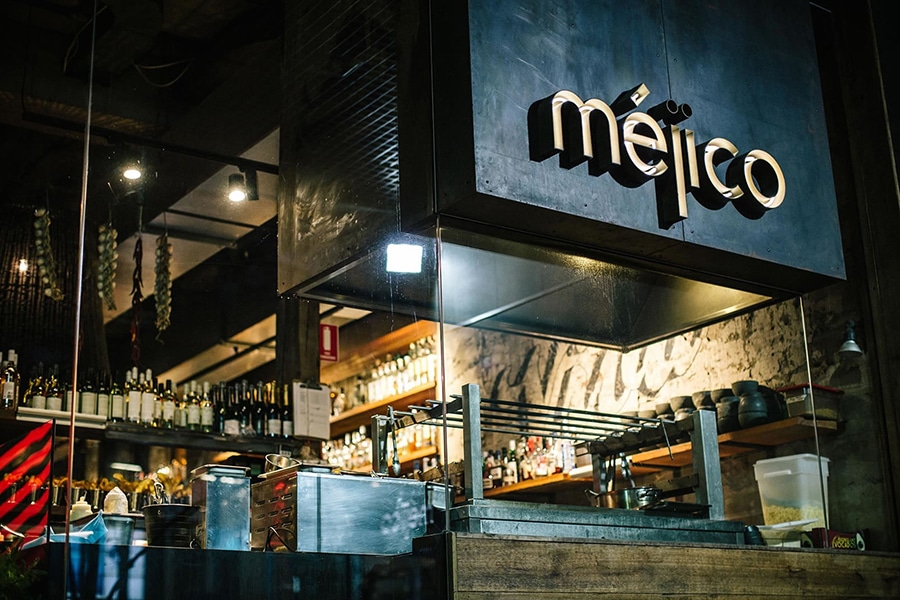 Méjico
Méjico means business! That much is certain. The restaurant is perhaps the best way you are going to experience Mexican culinarily inspired ribs outside of México. Focussing on provide fiery and fresh meals that are from the market to your table. If the tantalizing grill isn't enough to draw you in, perhaps the restaurants bar offering up to 250 varieties of tequila will. Don't say we didn't warn you.
105 Pitt Street, Sydney NSW 2000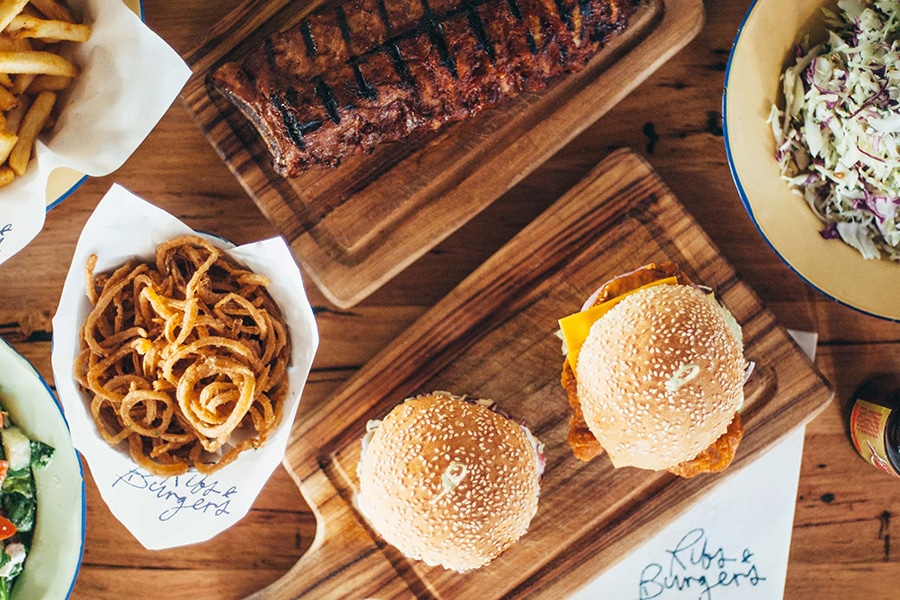 Ribs and Burgers
Offering customers', a warm almost home-like atmosphere in their restaurants, Ribs and Burgers focus on what they do best…Ribs and Burgers. The Ribs are slow cooked for 8hrs to ensure that the meat is cooked in its own juices for a stronger natural flavour. No effort is spared to prepare these beauties. It's all about quality.
88 George Street, Sydney NSW 2000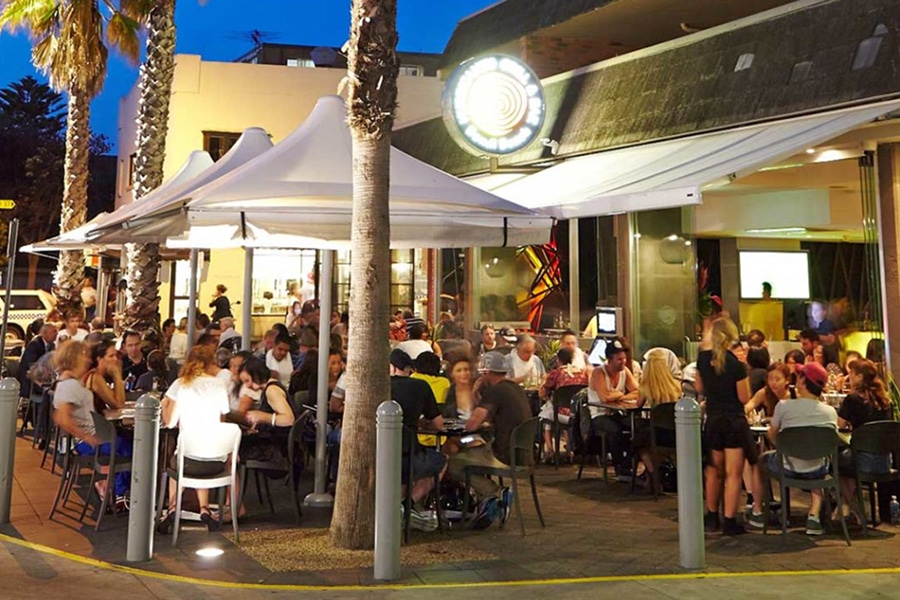 Hurricane's Grill
Since 1994 Hurricane's Grill has been firing up the barbecue and providing both Sydney and the world with some of the finest grilled meats known to man. This is not the place for moderation, we wholeheartedly encourage you to enter on an empty stomach, you'll need it. The Rib platter, for instance, is a true challenge, do you accept?
130 Roscoe Street, Bondi Beach NSW 2026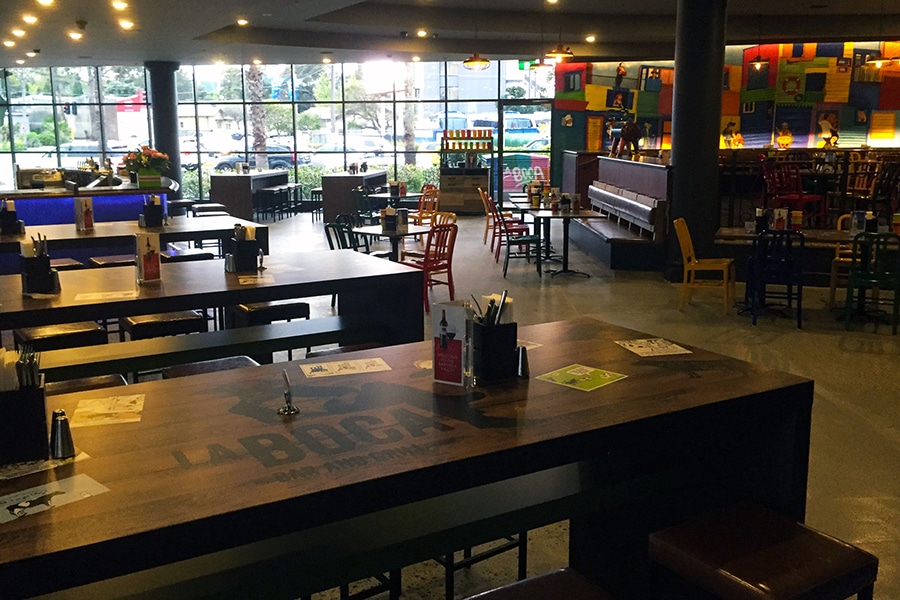 La Boca
Featuring the wood-fired Parilla at its heart, the traditional Asado cooking style and celebrated Argentinian flavours, La Boca (Formerly Boca restaurant, Darlinghurst) offers a sublime culinary journey. The colourful vibe, funky murals and great tasting wood-fired grill flavours, using Australian Red Gum and Argentinian charcoal, set the scene for a unique Argentinian dining experience in Sydney.
241 O'Riordan Street, Mascot NSW 2020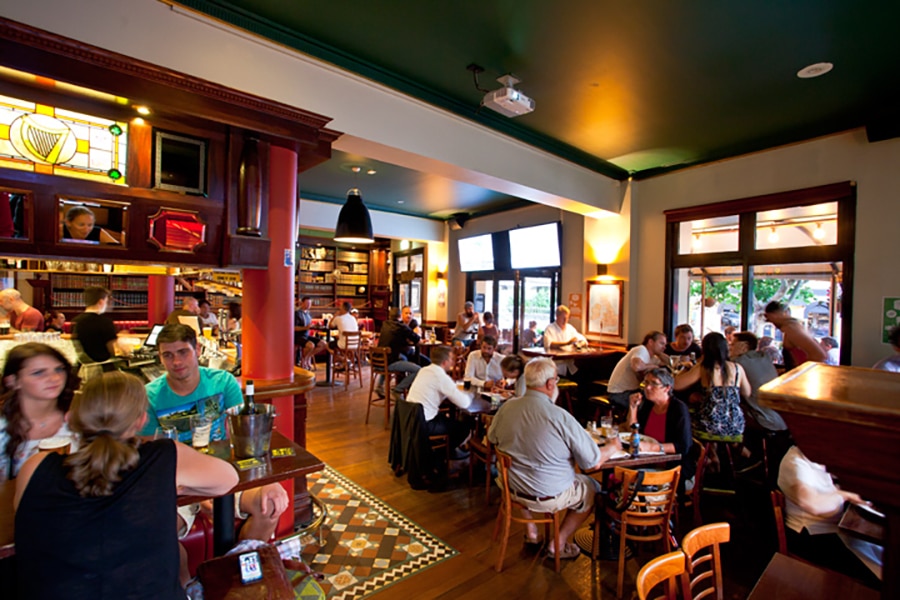 Trinity Bar
This Surry Hills staple has been a meeting place for multiple generations of food-loving Sydneysiders. With meals fit for both a king and queen, Trinity Bar prides itself not only on its menu but also its history. Focusing on traditional pub food options, the pork ribs are a must try for any grilling aficionado.
505 Crown Street, Surry Hills NSW 2010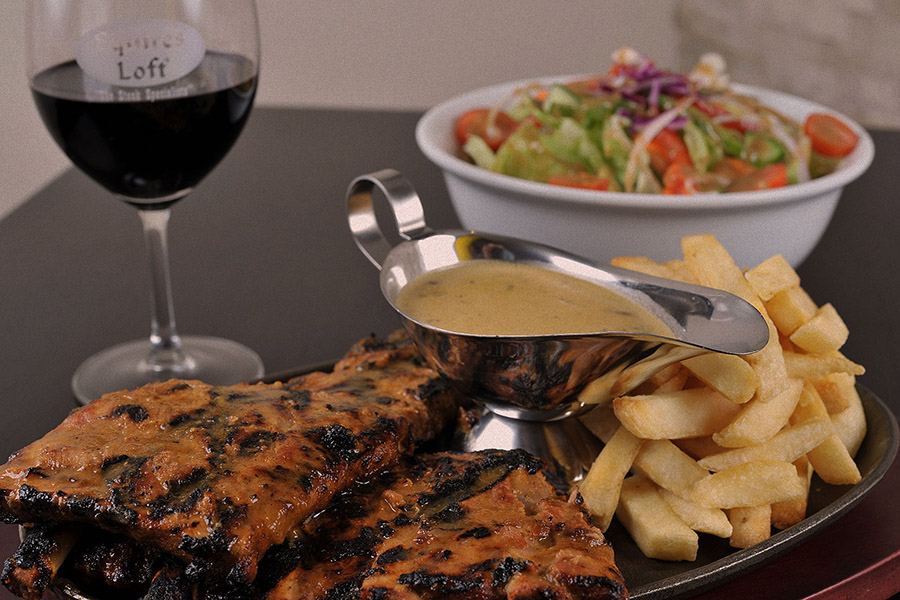 Squires Loft
For over 20 years Squires Loft has been a reliable place providing some of the best ribs money can buy. Focussing on a process of using multiple sauces and spices only to then cook the racks on a custom built grill. It's no wonder this joint has expanded to locations all over Australia. With all its beef sourced from Western Victoria, you're sure to be served only the highest quality meats.
3-7 Kingsway Way, Cronulla NSW 2230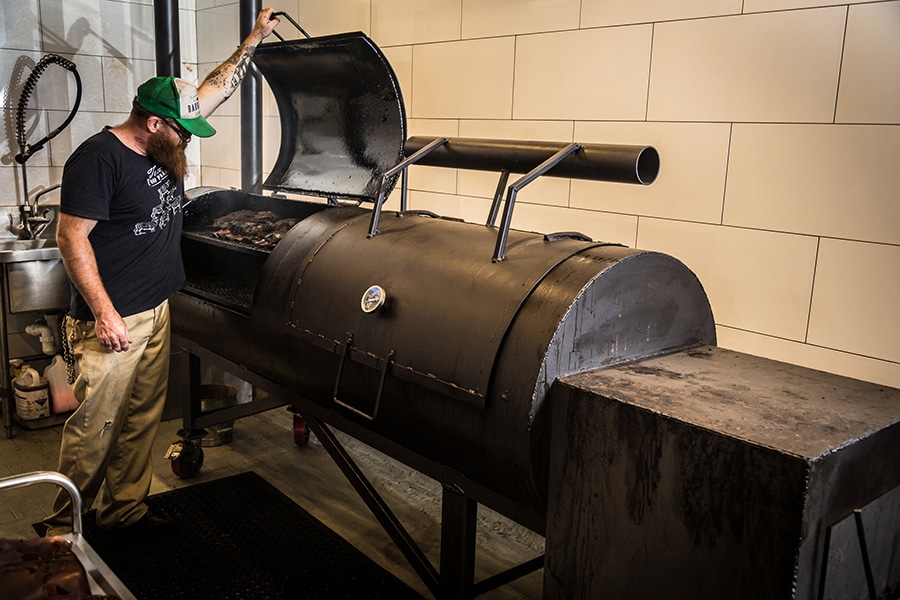 Bovine and Swine
Smokey taste is what sets Bovine and Swine apart from the rest. These restaurateurs take it very seriously. So much so that the smoking of all their meats begins at 5 am every day. This ensures that you are provided with some of the most flavourful ribs known to Sydney. Whether you are interested in the Bovine or Swine variety, an excellent Texas-Style barbecued meal is certain.
92 Enmore Road, Newtown NSW 2042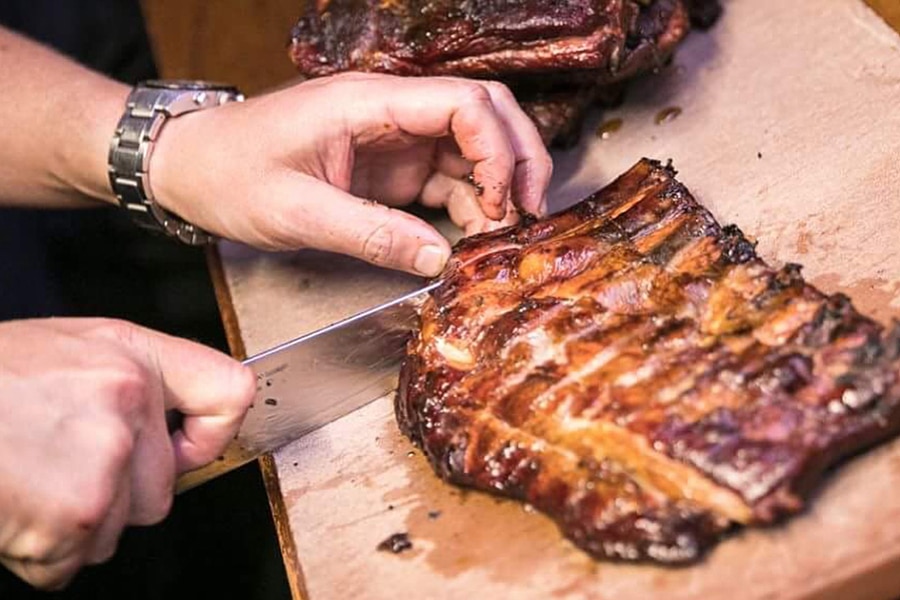 Surly's
Anyone who has visited Nashville in the excited states of America knows that you will be in constant falling distance to excellent barbecued meals. What Surly's has done is brought this same desirable style of cuisine to you. This attention to detail is so important to the staff that all its cooking is done from the Ole Hickory, a famous commercial fire-box smoker flown in straight from America.
182 Campbell Street, Surry Hills NSW 2010
Vic's Meat Market
Vic's Meat Markets Smokehouse Grill provides diners with meats direct from the butcher to the cooker. After all, it's just next door. The flavours that the 2-tonne smoker produces is something that is out of this world. Holding up to 200 kilograms worth of meat and living on a diet of Ironbark this smoke means business. Like most things, it takes time but it's worth it.
50-60 Bank Street, Pyrmont NSW 2009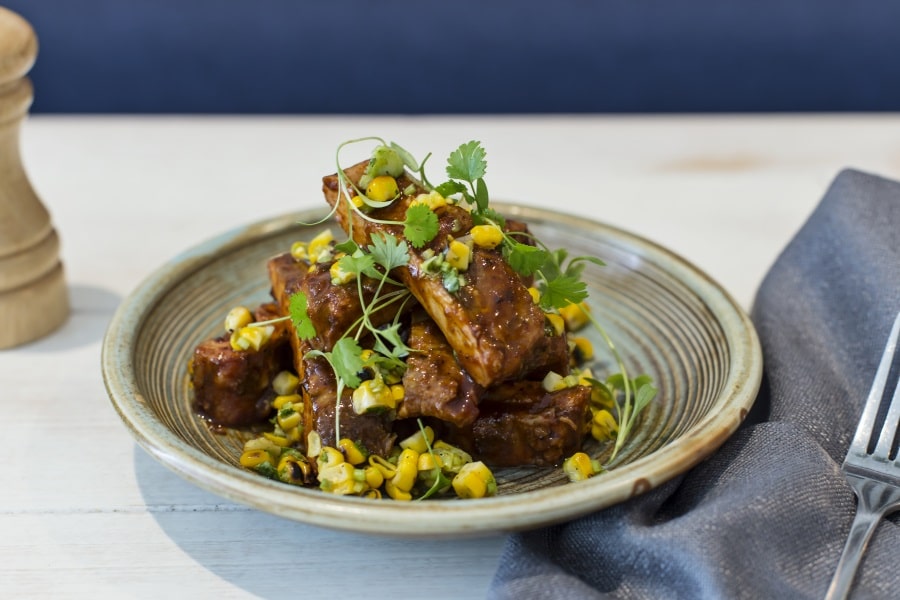 NOLA Smokehouse and Bar
The rich culinary history of New Orleans makes for a melting pot of cuisines including French, Spanish, Mexican, South American and North Africa to name a few. Rather than just focus on Cajun and Creole, the food menu at NOLA Smokehouse and Bar has its very own contemporary twist on the dishes, spices and flavours from these countries and cuisines.
100 Barangaroo Avenue, Barangaroo South, NSW 2000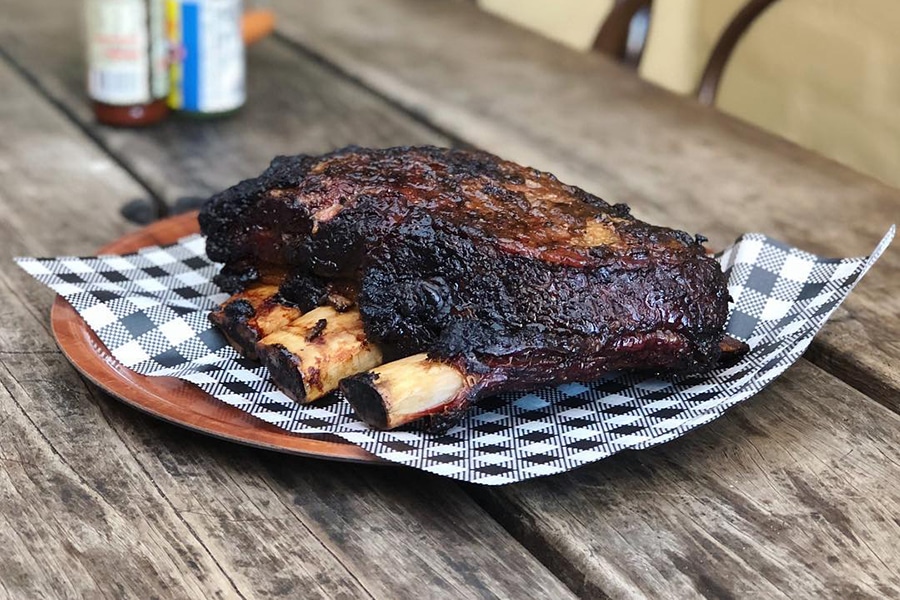 The Oxford Tavern
When visiting The Oxford Tavern, you are met with a no-nonsense approach to cooking. With House-smoked barbecued ribs. Taking place every weekend is Black Betty's BBQ, with meats that are smoked up to 18 hours to provide optimal flavour. Additionally, a menu abounds with other Southern U.S. culinary choices and some sublime cocktails are much appreciated.
1 New Canterbury Road, Petersham NSW 2049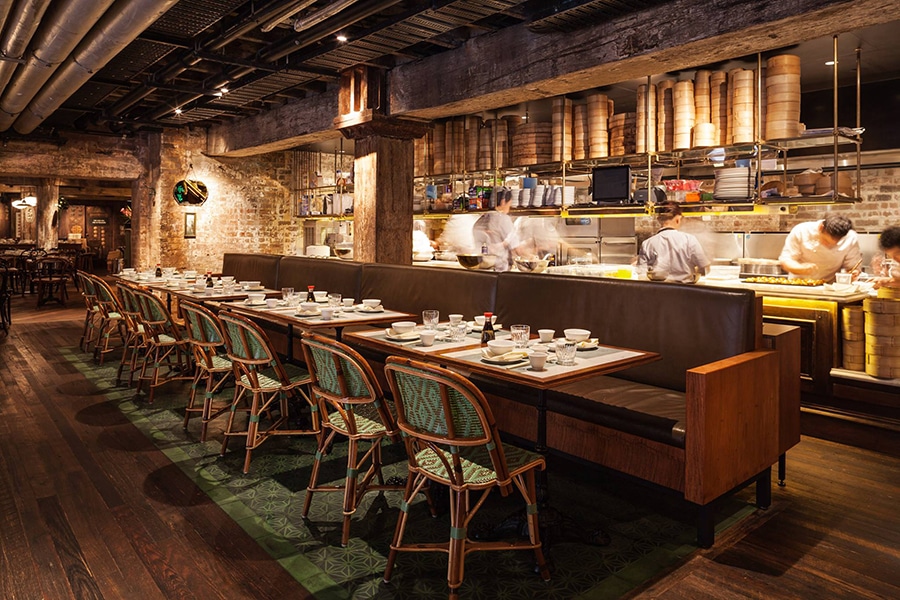 Mr Wong
At Mr Wong's flavour takes centre stage when it comes to all their meals, their ribs in particular. Cooked in the traditional Shandong style, the Angus short ribs are spicy and oh so memorable. We encourage you to come along to Mr Wong's to experience the Chinese spin on delicious ribs.
3 Bridge Lane, Sydney NSW 2000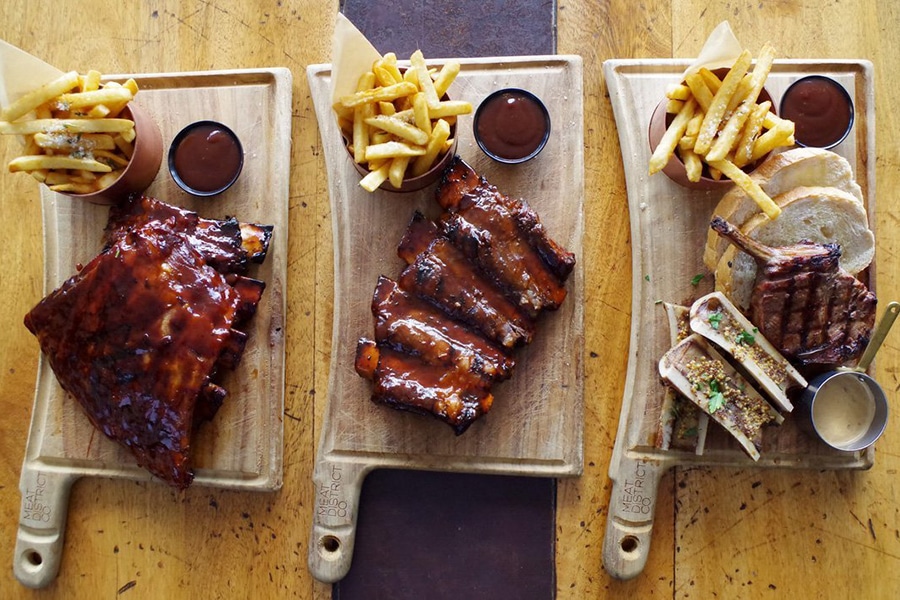 Meat District Co.
You know you are in for a satisfying time when you visit the Meat District Co. Providing Sydneysiders with some of the best ribs in the city is no mean feat, and it is something that this establishment takes very seriously. All of the beef used locally sourced, all natural, grass-fed Australian beef, making sure that it is hormone, steroid and antibiotic free. After all, don't we all want a slack of cow that is not only good for our taste buds but also our stomach.
11 Lime Street, Sydney NSW 2000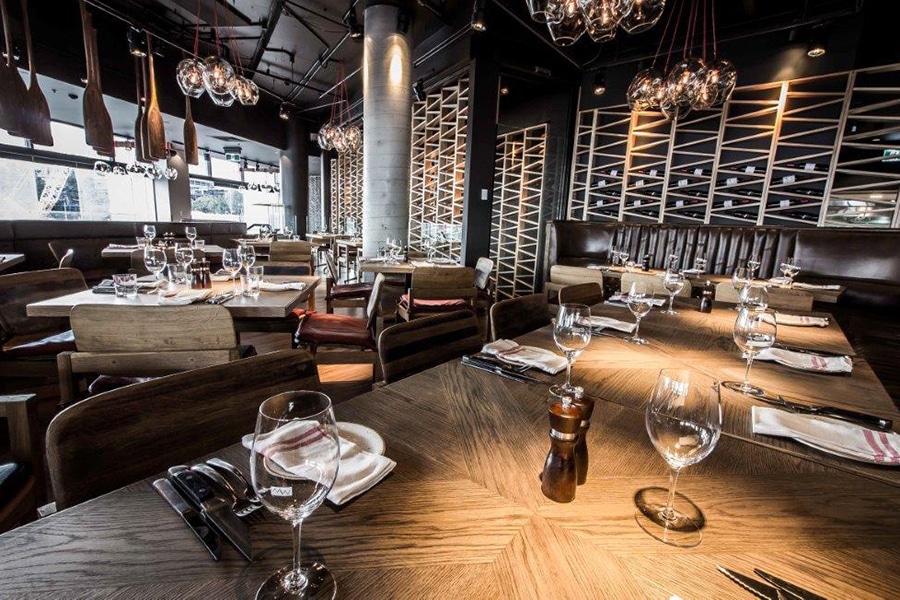 The Meat & Wine Co.
Serving world class produce and products including the exclusive line of Monte Beef. The Meat & Wine Co menu is designed from paddock to plate through a multi-channel monitoring program to ensure only the most top graded products are served. Pairing with Australia's most unique wines from favourite award winners to under-rated and boutique wineries, they are sure to tantalize even the most discerning guests.
Shop 12, 117 Macquarie Street, Sydney NSW 2000
Manly Grill
Located right in the heart of famous and picturesque beachfront of Manly, Manly Grill means business when it comes to serving up a sizeable rack of ribs. Whether you are interested in Beef, Pork or Lamb varieties are brought to you alongside delicious sides all while viewing the beautiful Manly Beachfront.
Shop 1, 30-31 South Styne, Manly NSW 2095
Have you subscribed to Man of Many? You can also follow us on Facebook, Twitter, Instagram, and YouTube.
---
You'll also like:
12 Best Japanese Restaurants in Sydney
16 Best Yum Cha Restaurants in Sydney
16 Best Steak Restaurants in Sydney
---