12 Best Seafood Restaurants in Sydney
As a city surrounded by crystal blue water, it's no surprise Sydney seafood restaurants are among our nation's best. Each of which brings something new and exciting to the seafood scene. Sydney's appetite for seafood knows no bounds but with so much choice on offer, it can be a challenge to find the best spot. This list of the best seafood restaurants in Sydney is sure to help you discover new favourites or rediscover some old classics.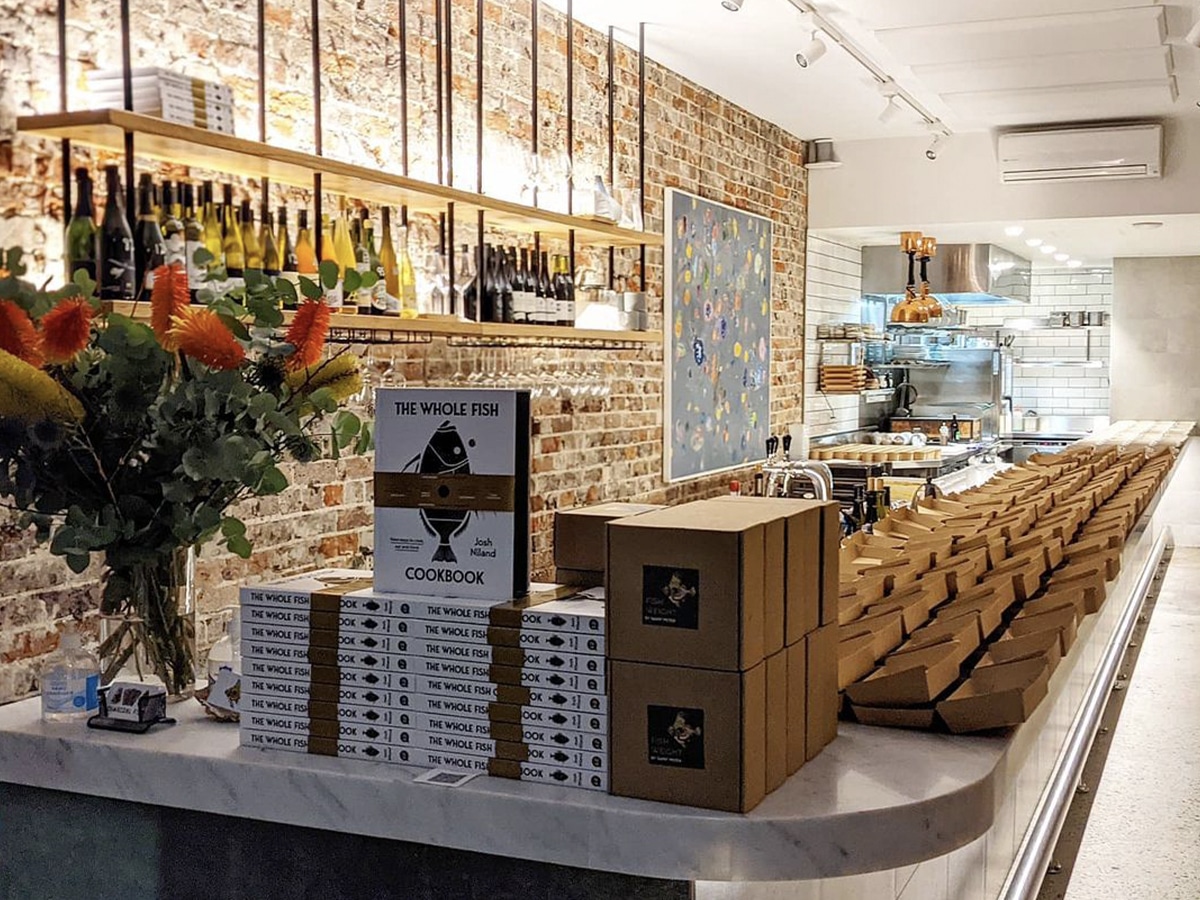 1. Saint Peter
Josh Niland's highly acclaimed seafood-only restaurant Saint Peter only serves seafood. The restaurant features an innovative menu that focuses on fresh, sustainable seafood with nose-to-scale cookery, nothing is wasted here. The menu has many seafood favourites like oysters and many more, but it also includes Saint Peter's famous fish charcuterie which includes Moonfish guanciale, kingfish liver pâté and albacore tuna 'nduja on toast among other cured delights.
Address: 362 Oxford St, Paddington NSW 2021
Phone: (02) 8937 2530
Service options: Dine-in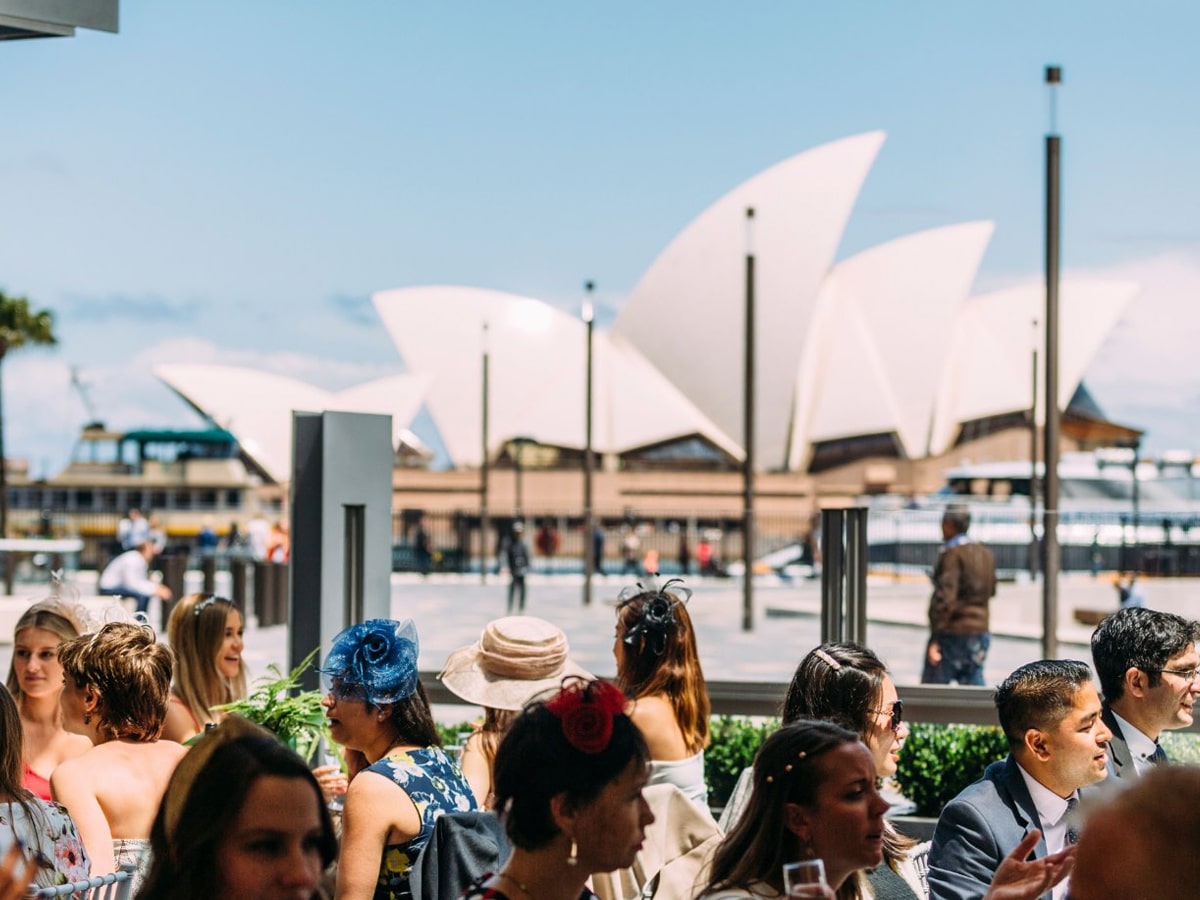 2. Harbourfront Seafood Sydney
The Harbourfront Seafood Restaurant Sydney offers premium fresh seafood with picture-perfect vistas of the harbour. Try one of the many premium seafood platters while taking in iconic Sydney Habour Bridge and Sydney Opera House. If you are not in the mood for a seafood platter, why not try the XO butter whole lobster, the butterflied eastern king prawns or maybe the grilled Moreton Bay bugs.
Address: Bay 1-3, 7-27 Circular Quay West, The Rocks, Sydney NSW
Phone: (02) 9251 0894
Service options: Dine-in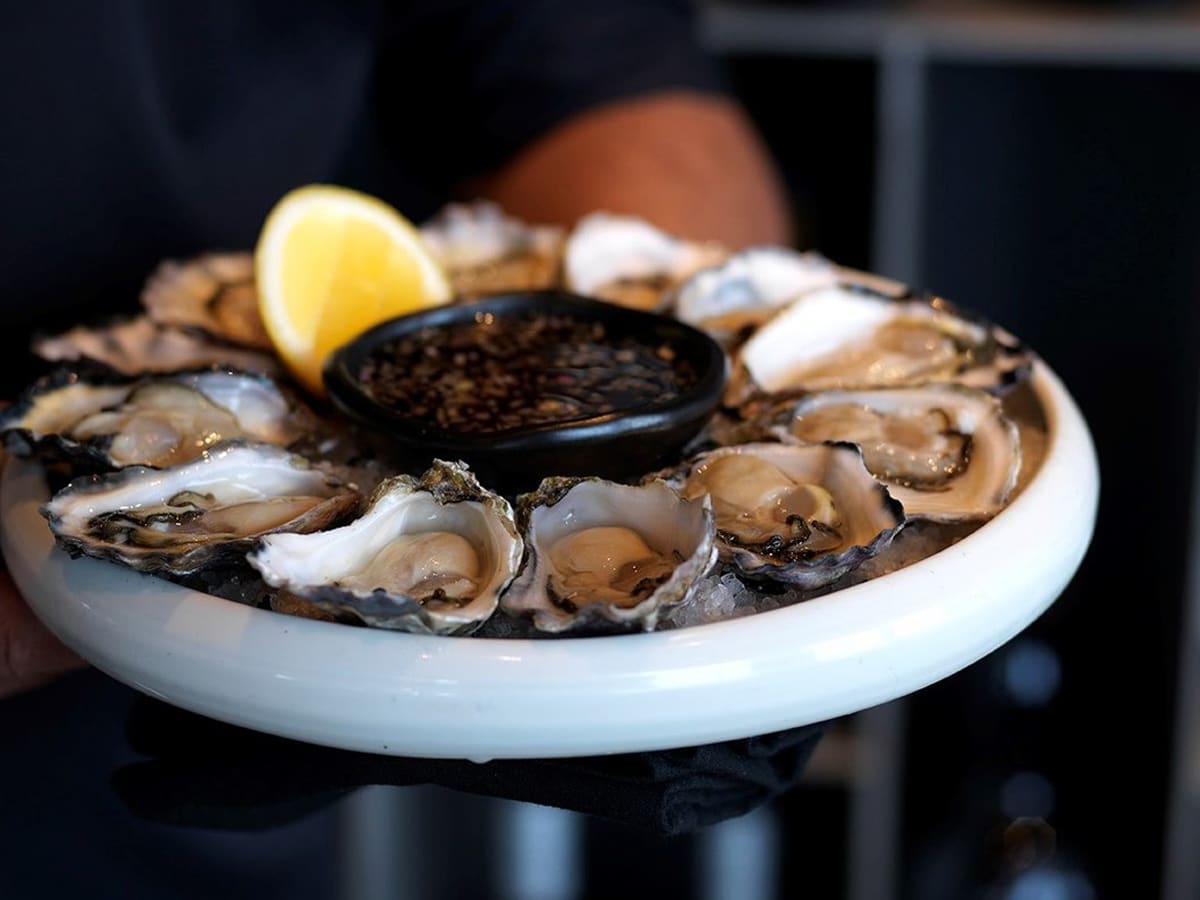 3. Cirrus
Situated on the waterfront at Barangaroo South, Cirrus is a contemporary seafood restaurant. The menu showcases sustainably caught seafood and the finest seasonal produce from local growers, with dishes like the Rainbow Trout with Citrus and Trout Roe Butter Sauce and Steamed Baby Barramundi with Radicchio and Red Wine Sauce. The menu also caters for non-seafood eaters and vegetarians.
---
Featured Video from Man of Many
---
Address: 23 Barangaroo Ave, Barangaroo NSW 2000
Phone: (02) 9220 0111
Service options: Dine-in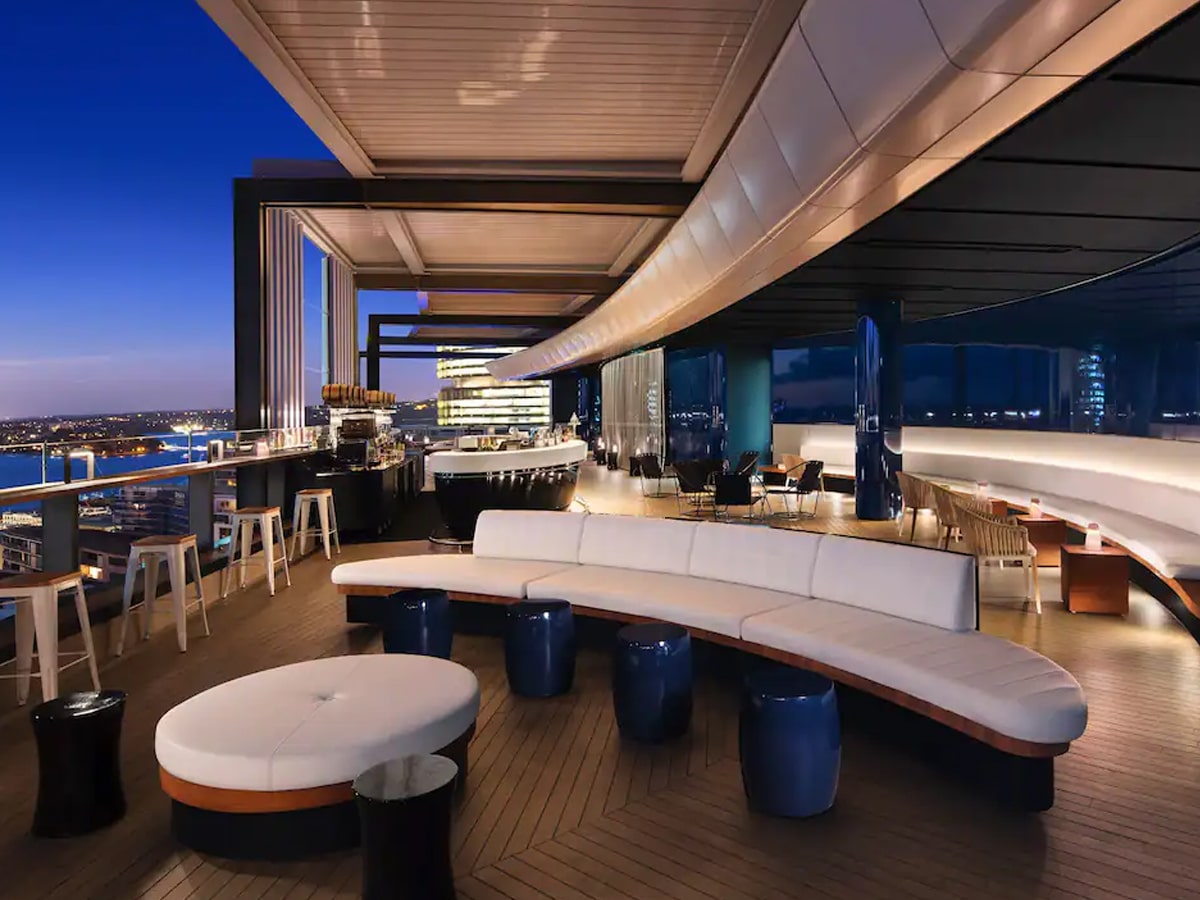 4. Sailmaker
Sailmaker brings the area's rich heritage of fishing to life through its fresh produce and abundant seafood selection. Its harbourside location sets the perfect backdrop and creates an amazing dining experience. Working closely with fishermen and farmers throughout New South Wales, the restaurant has created a simple and refined menu that celebrates some of Australia's best produce. We recommend dishes like champagne lobster with creamy ranch dressing and a range of seafood platters.
Address: Hyatt Regency Sydney, 161 Sussex St, Sydney NSW 2000
Phone: (02) 8099 1234
Service options: Dine-in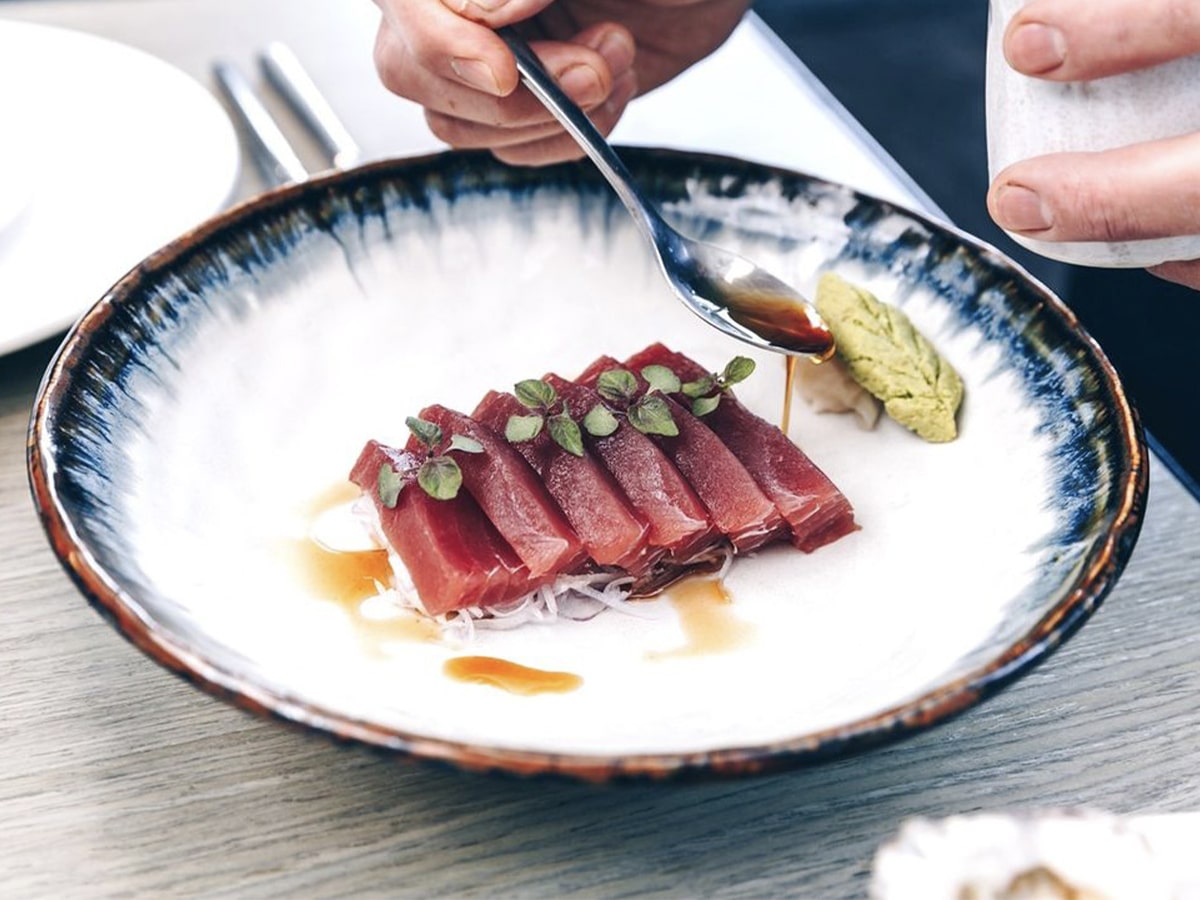 5. Flying Fish
Flying Fish at The Star takes you on a culinary journey where you'll discover the very best from Australian and New Zealand waters with an Asian flavour twist. The menu here is full of amazing dishes like the tasty seafood platters or Give the well-loved Flying Fish mud crab with black pepper and curry leaves a try. There is also an extensive wine menu that focuses on accompanying the premium seafood on offer here.
Address: 80 Pyrmont St, Pyrmont NSW 2009
Phone: 1800 700 700
Service options: Takeaway, delivery and no dine-in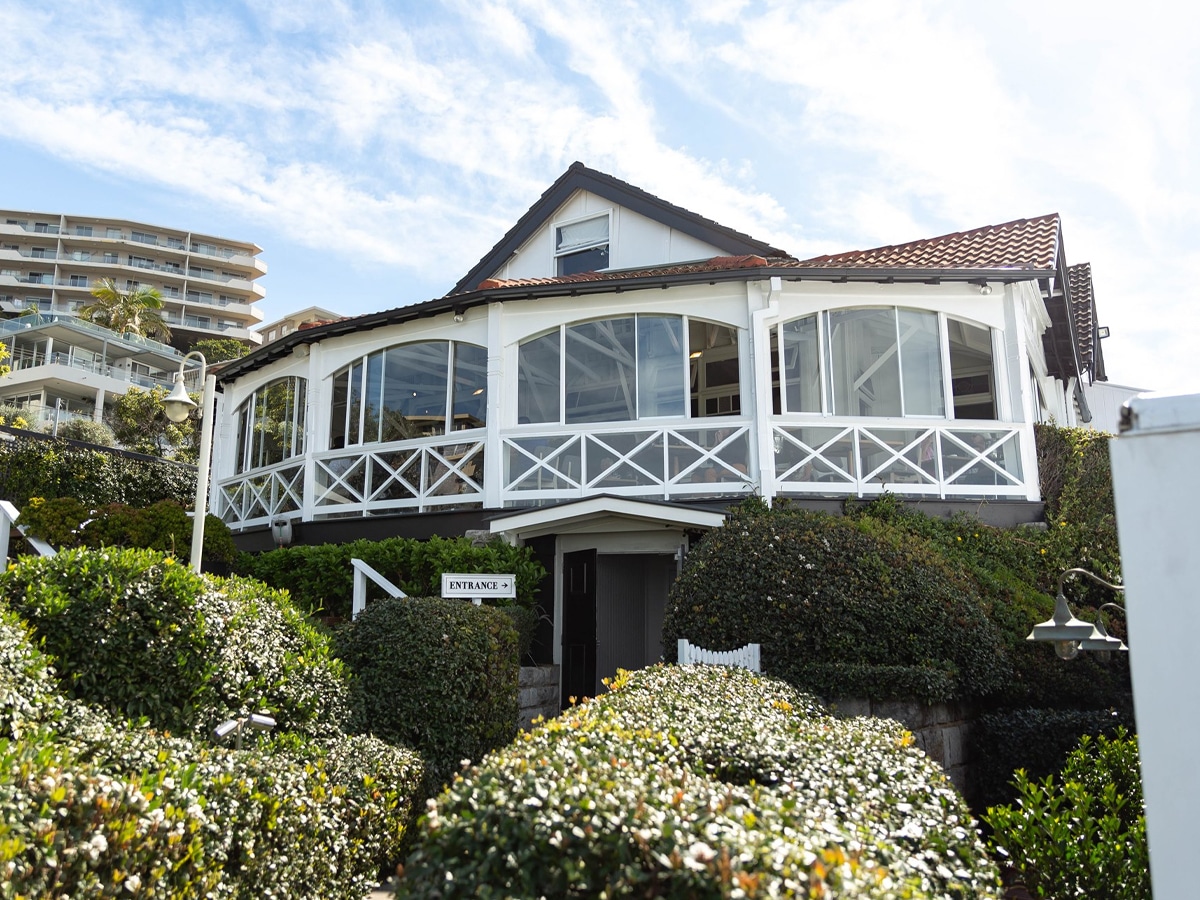 6. Pilu At Freshwater
Giovanni Pilu faultless Italian restaurant Pilu At Freshwater is known for having both the best Italian and the best seafood in Sydney. The menu here uses the freshest Australian seafood along with some amazing meat cuts. The menu is full of amazing dishes such as hand-rolled fregola with rock lobster, tomato and salmon roe or why not give the Sa Cassola a try, this traditional Sardinian fish broth has a selection of fresh fish and shellfish.
Address: Moore Rd, Freshwater NSW 2096
Phone: (02) 9938 3331
Service options: Dine-in, takeaway and no delivery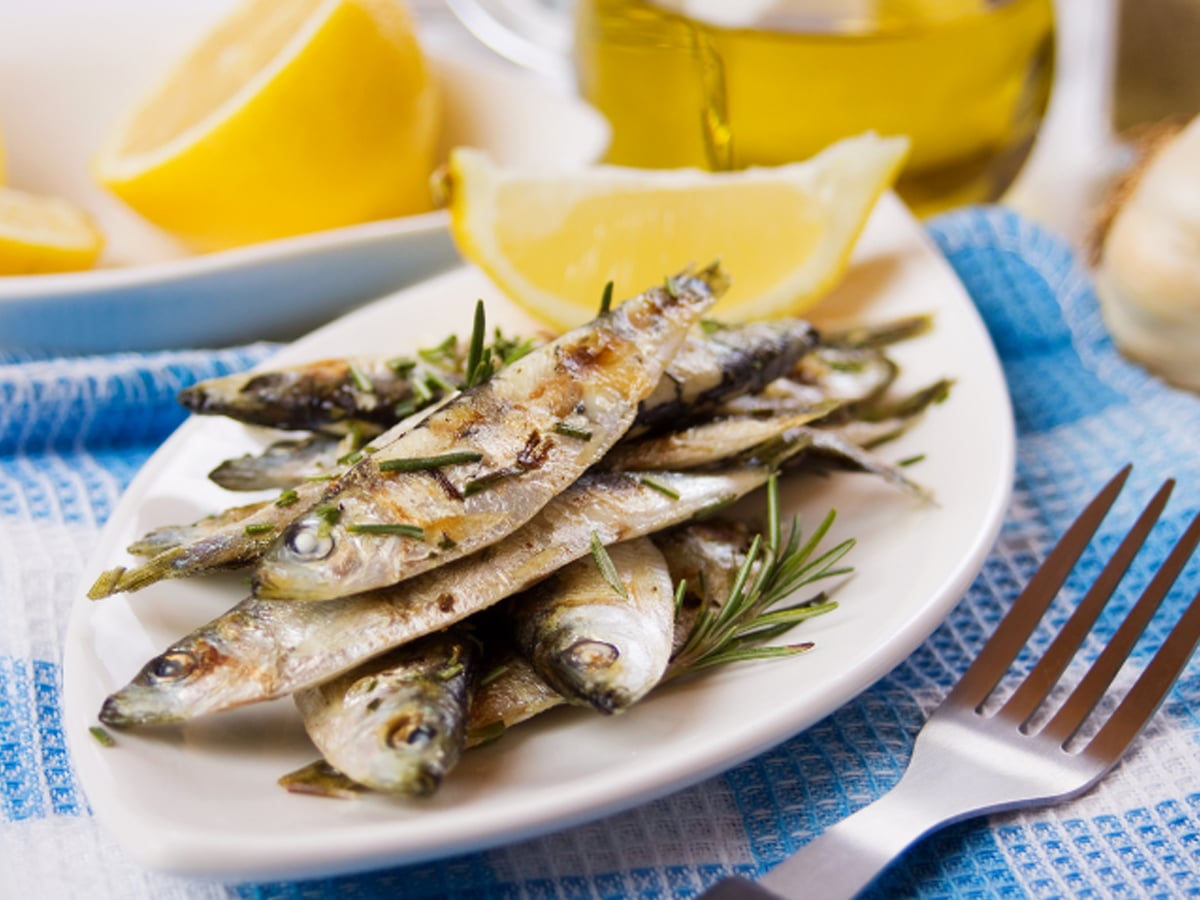 7. Sydney Fish Markets
Known as Australia's home of seafood, The Sydney Fish Markets is a large marketplace that features shops and stalls for Fresh seafood. Most Seafood restaurants get their fish here so why not visit and see for yourself. The Fish markets are also home to a number of restaurants that showcase the amazing food on offer here like Doyles and Fisherman's Wharf to name a few.
Address: Corner Pyrmont Bridge Rd &, Bank St, Pyrmont NSW 2009
Phone: (02) 9004 1100
Hours: Mon – Sun 7:00 am – 4:00 pm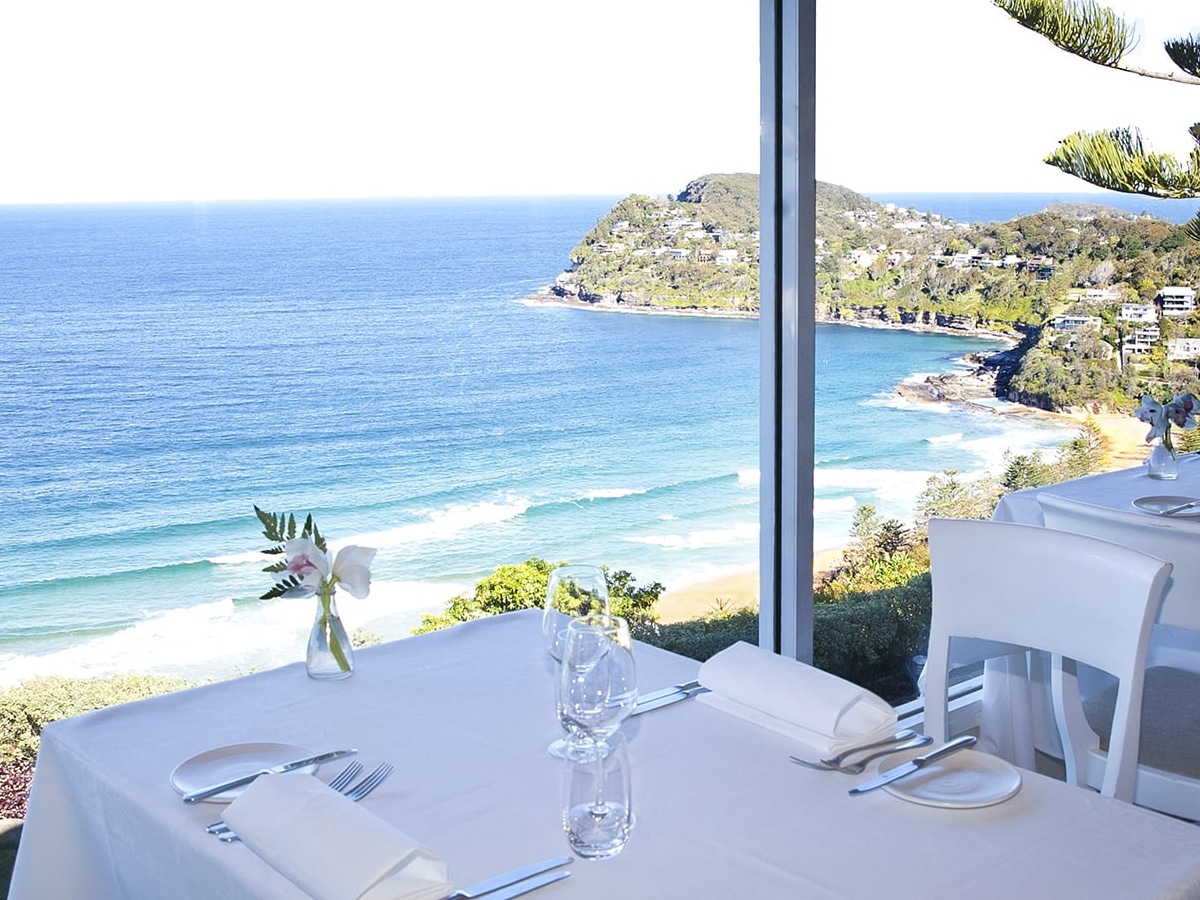 8. Jonah's Restaurant
Since 1929, Jonah's Restaurant has served amazing fresh seafood to the likes of Joan Collins all the way to Justin Bieber. The menu here celebrates the sea with dishes like grilled prawns with bisque béchamel, all the way to a three-tiered seafood platter stocked with oysters, scallops, octopus, lobster, prawns, sashimi and more.
Address: 69 Bynya Road, Whale Beach, Sydney Australia 2107
Phone: (02) 9974 5599
Service options: Dine-in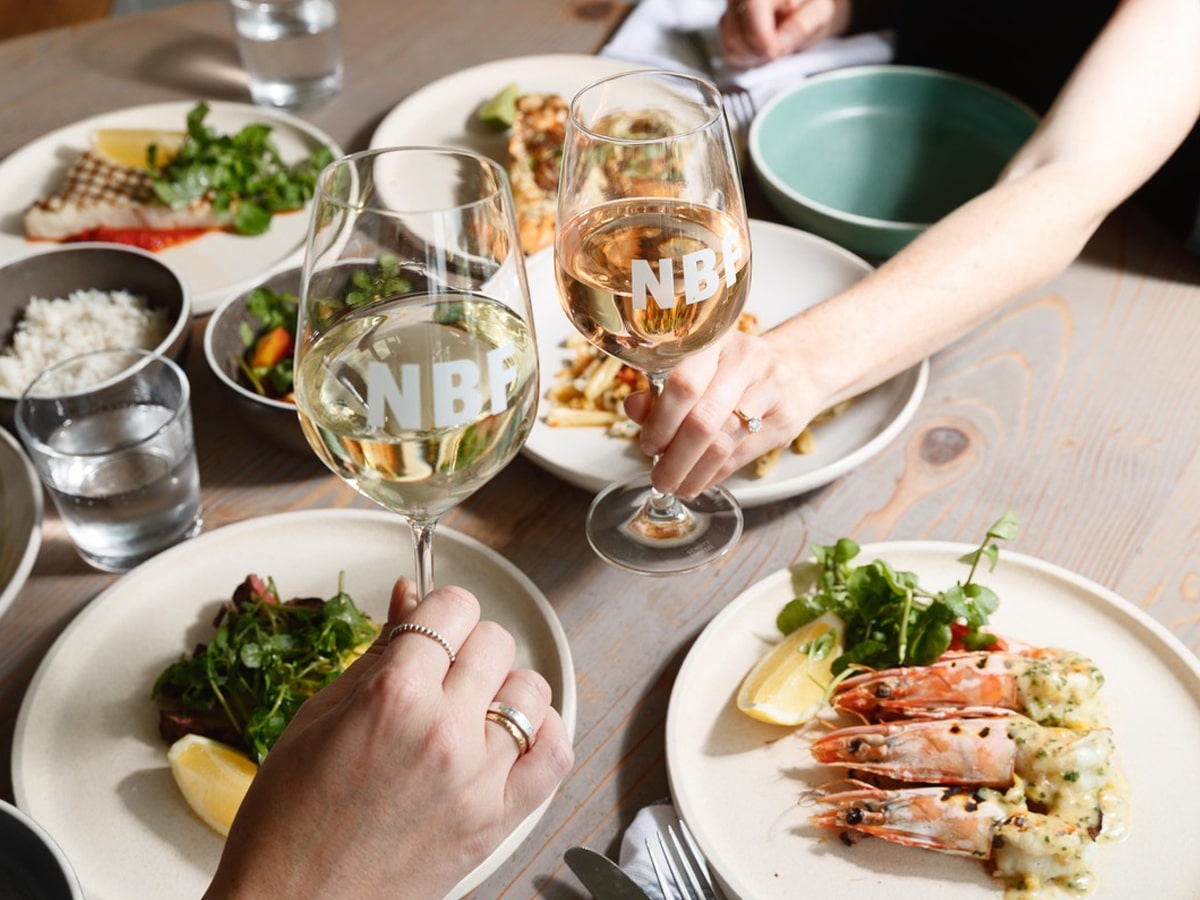 9. North Bondi Fish
Beginning as a six-month pop-up North Bondi Fish has fast become an iconic seafood eatery serving creative dishes. The menu here is full of classics like Fish'n'chips, Moreton Bay bugs with XO and even sashimi.
Address: 120 Ramsgate Ave, North Bondi NSW 2026
Phone: (02) 9130 2155
Service options: Dine-in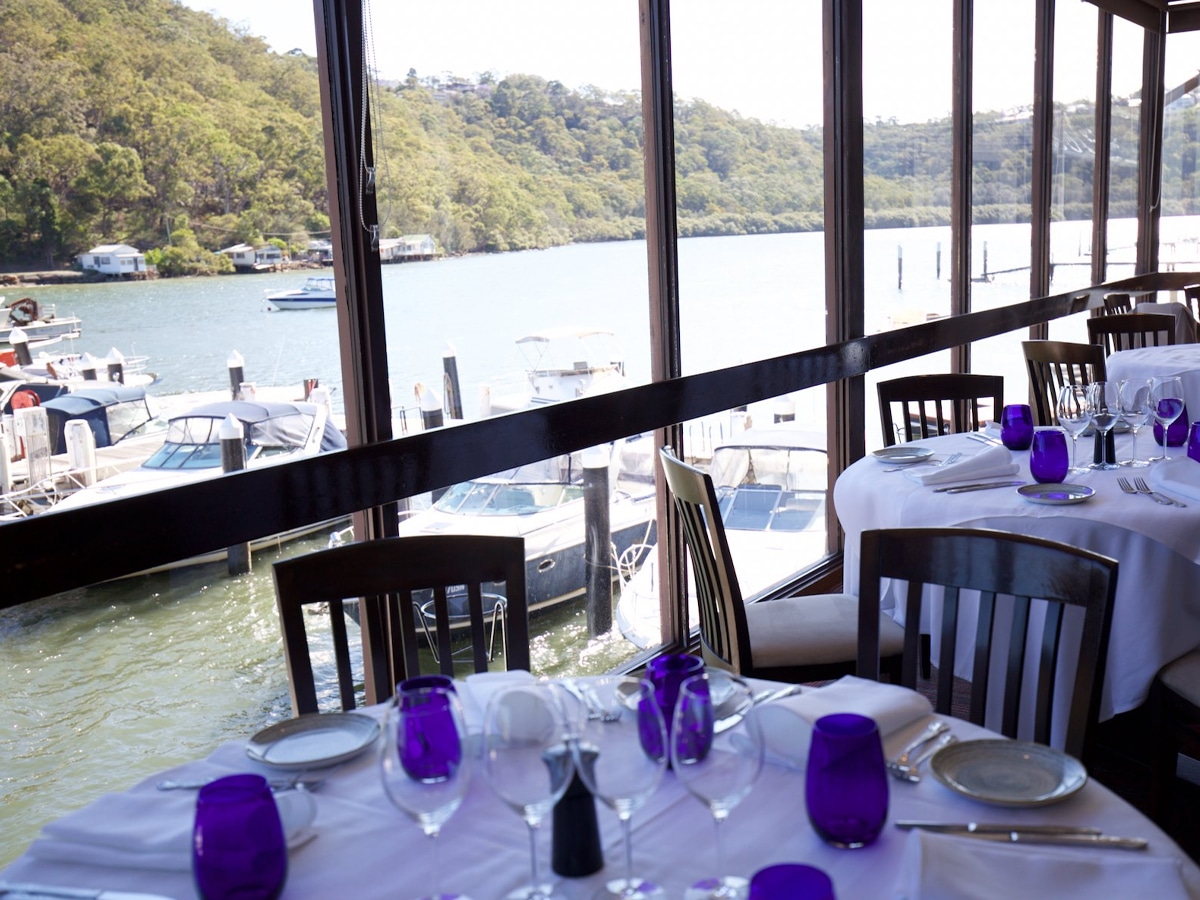 10. Lugarno Seafood
For almost three decades Lugarno Seafood has been serving fresh and tasty seafood daily. Perched upon the Georges River, the views set the scene for a perfect meal. The menu here includes amazing dishes like Pan Grilled Tasmanian Salmon Fillet with warm potato salad & salsa verde or maybe give the whole lobster mornay with a side seasonal steamed green vegetables. The menu here also appeals to all tastes and not just seafood lovers.
Address: 1220 Forest Rd, Lugarno NSW 2210
Phone: (02) 9534 5136
Service options: Dine-in
Hours: Mon – Sun 12:00 pm – 10:00 pm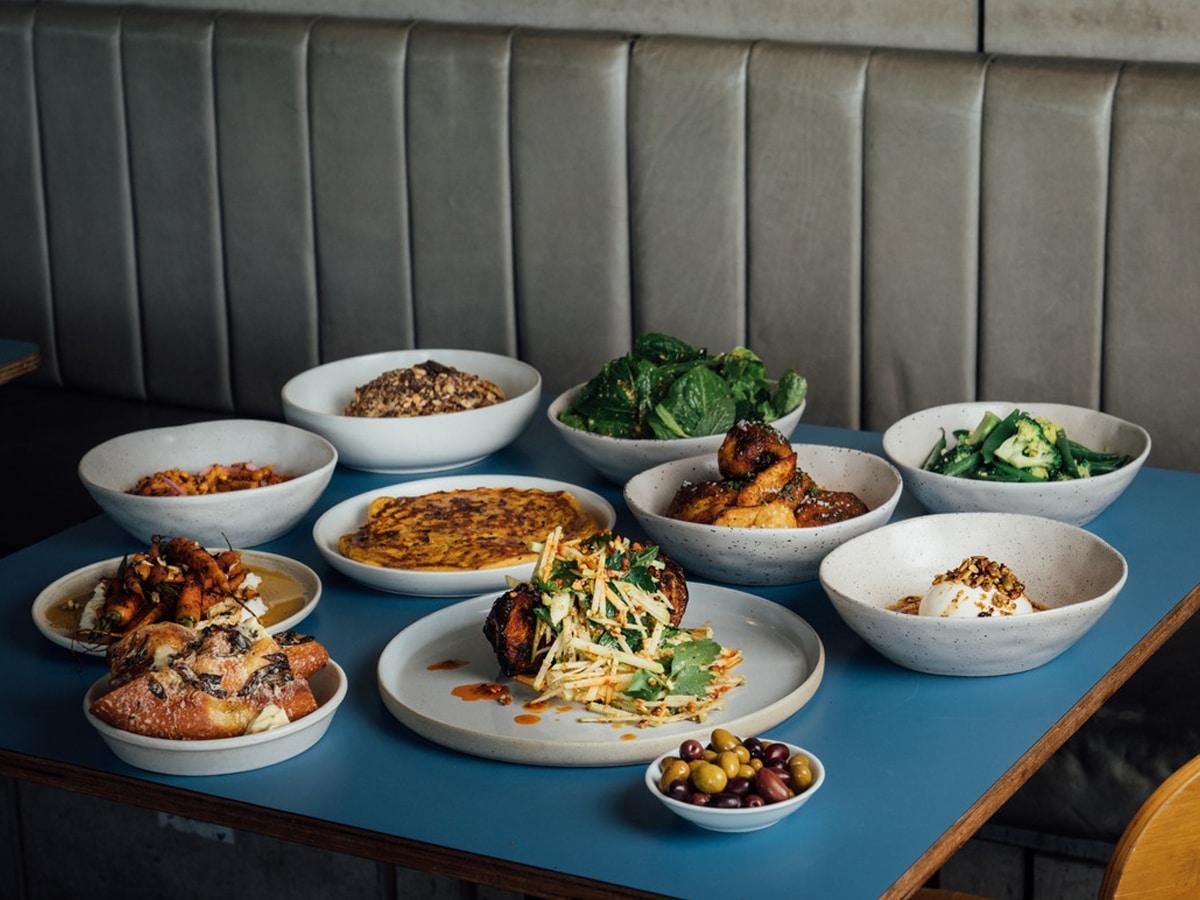 11. Rocker Bondi
Darren Robertson's Restaurant Rocker Bondi serves up some amazing dishes and treats. The seasonal menu here is filled with regular specials and some classics on rotation all made with fresh ingredients. The all-day lunch and dinner service starts from noon, serving some fresh oysters, tasty salads or the choice of fresh fish of the day and a rotating steak cut on offer.
Address: 5/39-53 Campbell Parade, North Bondi NSW 2026
Phone: 0451 845 269
Service options: Dine-in, takeaway and delivery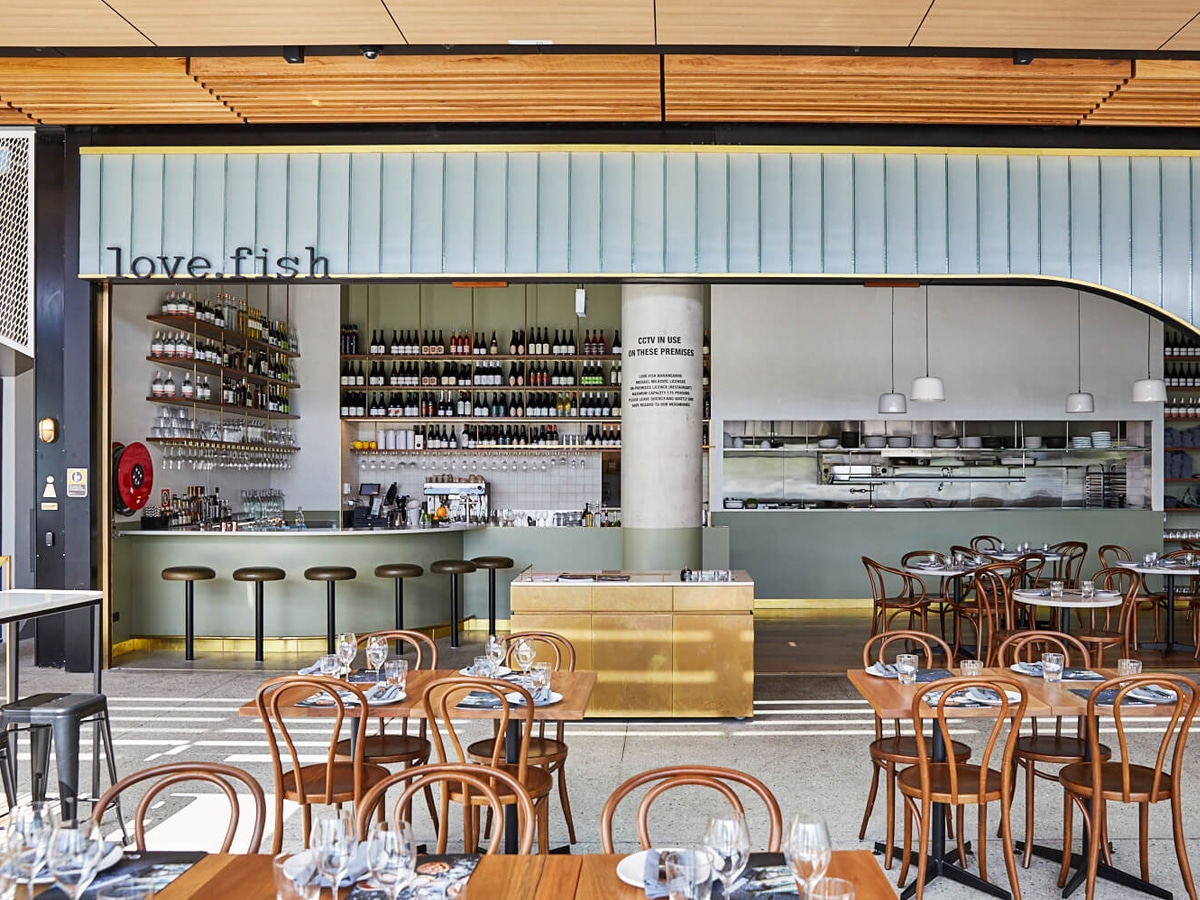 12. Love.fish Barangaroo
Love.fish Barangaroo is loved by many for its affordable and sustainable seafood offerings. Plus the beautiful waterfront setting doesn't hurt either. The menu here features local oysters, crustaceans, raw fish, whole fish and even platters that are all sourced from environmentally responsible fisheries.
Address: 7/23 Barangaroo Ave, Barangaroo NSW 2000
Phone: (02) 8077 3700
Service options: Dine-in
You'll also like:
12 Best Turkish Restaurants in Sydney
29 Best Pubs in Sydney with Food, Beer & Events!
25 Best Sandwich Shops in Sydney
Seafood Restaurants in Sydney FAQs
What is the best seafood restaurant in Sydney?
There are many great seafood restaurants in Sydney, but the best would have to be Saint Peter for its innovative menu that focuses on fresh, sustainable seafood.
What is the best seafood restaurant in Circular Quay?
The best seafood restaurant in Circular Quay would have to be Harbourfront Seafood Restaurant Sydney. The premium fresh seafood here makes it a must visit.
---
Featured Video from Man of Many