The Gidley is a Hidden Basement Steakhouse in Sydney
There are steak restaurants, and then there is The Gidley. In a league of its own, this venue, although still a new kid on the block, has already well and truly left its mark on Sydney's hospitality scene.
On a recent visit to this divine dining establishment, we got to experience the beauty and delicious food first hand. Part steakhouse, part cocktail bar, the Gidley is hidden away in a basement on King Street, and is the perfect combination of old school atmosphere and new world charm. Once you've made your way down dimly lit stairs, you are welcomed by a one of a kind bar set up and lounge room where you can have a pre and/or post-dinner drink before heading into the beautifully furnished dining room.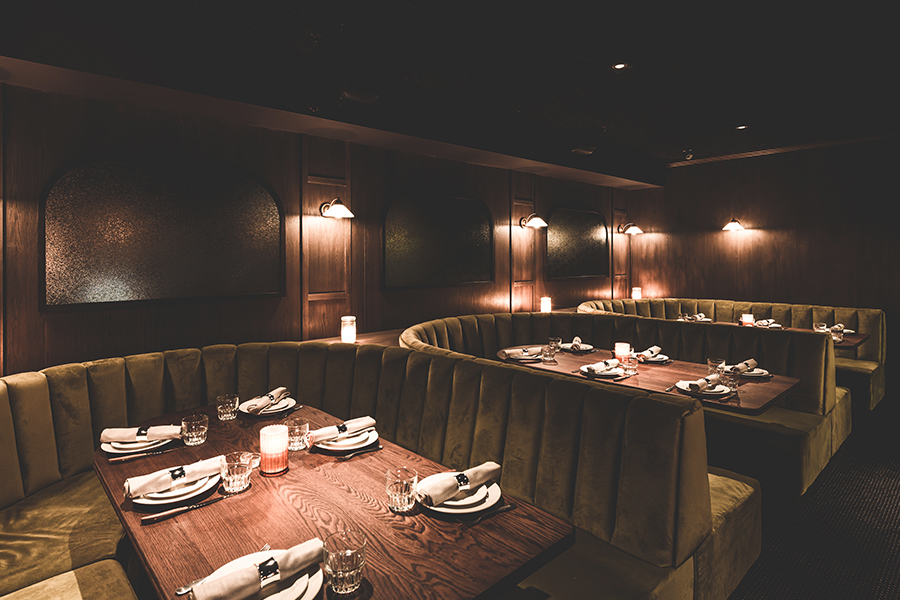 Brought to you by the Liquid & Larder Group, (the same guys that run The Wild Rover, Grandma's & Bistecca), it's no wonder this venue is trendy, vibey and all-round charming.
The menu showcases Australia's exceptional Riverine Black Angus rib-eye and can be ordered in three different ways; A classic chargrilled rib-eye on the bone, prime rib roast (that can be served as a massive 700-gram cut or 300 grams of thinly sliced pieces) or as a spinalis steak (the most succulent cut when removed from the cap).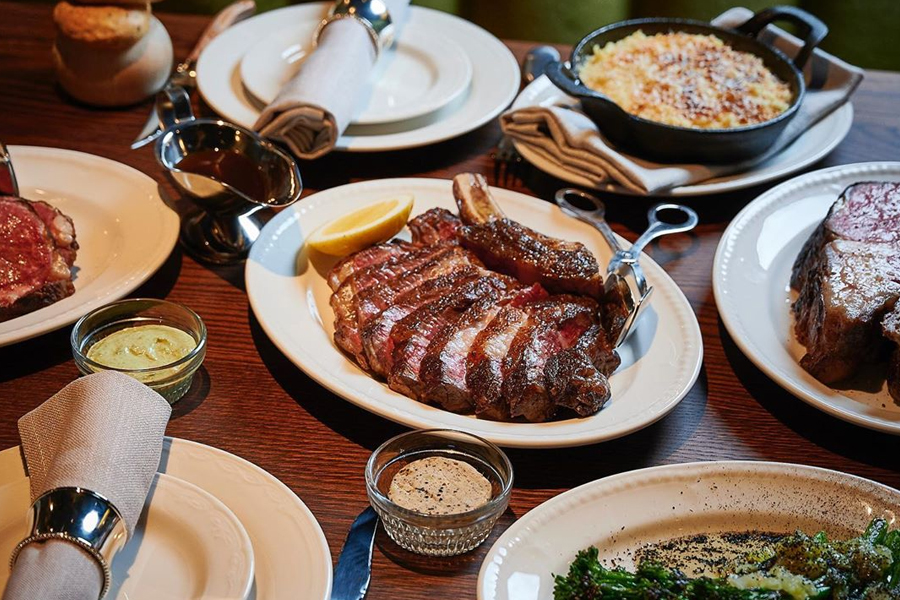 What makes The Gidley special is that it is one of the only restaurants in Australia that serve spinalis steaks and for any steak-lover, it is an absolute must-try. Pair your beef of choice with a side of their signature truffle mac & cheese and some greens, and you've got yourself a hearty delicious meal that won't easily be beaten. Last but certainly not least, have a chat with their in-house sommelier to get some wine reccommendations that suit your taste and budget.
An all-round great dining experience that's sophisticated yet relaxed. Great for date nights, trust us. You can thank us after.
Address: Basement, 161 King Street, Sydney NSW 2000
Contact: [email protected]
Trading hours: Lounge: Tues-Sat from 5pm; Fridays from 12pm. Dinner: Tues-Sat from 5:30pm-late. Lunch: Friday 12pm-3pm