Man of Many's Staff Favourites – 14 January 2022
After what has been a whirlwind week littered with plenty of Djokovic-themed content and apparently, the world's most intense party at Downing Street, you'd be forgiven for taking it easy this weekend. Instead, we're calling on you tp put your feet up and forget about the world for at least an hour or two. After all, you've earned it. So, sit back, relax and enjoy our Man of Many Staff Favourites for this week.
You'll also like:
Man of Many's Staff Favourites – 8 January 2022
Astell&Kern ACRO CA1000
Nick Hall – Digital Editor
I'm a big audio guy and I love my music, so naturally, the ACRO CA1000 caught my attention. Unveiled at CES 2022, this handy little addition is Astell&Kern's first 'carryable"=' headphone amplifier, which until now, I didn't think I had a need for. Apparently, the new release has four built-in DACs (ES9068AS) and is capable of playing high fidelity audio (32-bit/384kHz PCM and native DSD512). Better still, it's has a built-in 8,400mAh battery and support for USB-C fast charging. Also, it looks badass.
Favourite Article of the Week: Where to Buy Fireball FireKeg in Australia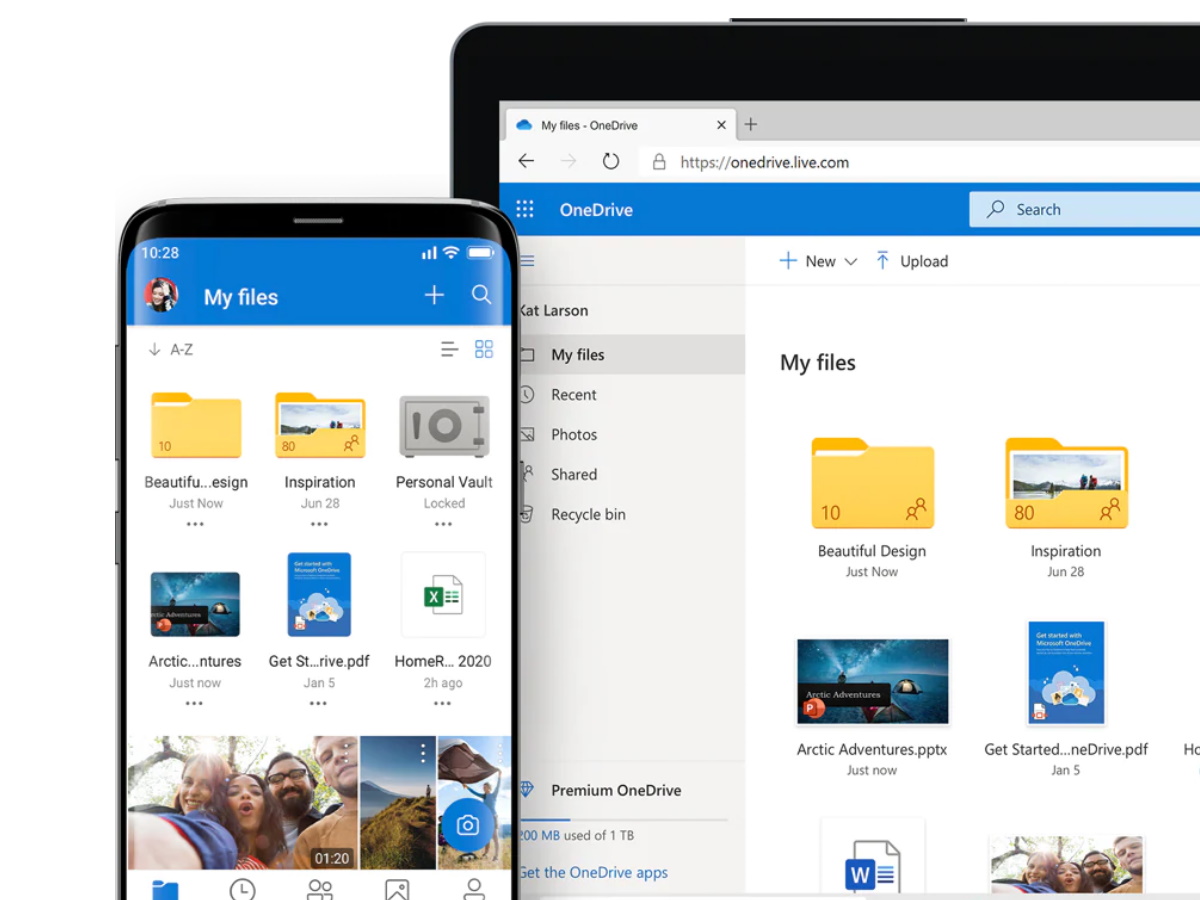 ---
Featured Video from Man of Many
---
Backing Up to OneDrive
Scott Purcell – Co-Founder
It's January and for many of you, it's that time of year where you set your goals and expectations for 2022. It's also the time of year that you do your spring cleaning, life admin and get tasks set up properly for the year. Well, for me that time is now, as it's been partly forced upon me as the charging port in my phone is no longer working. I've had to go through the arduous process of trying to transfer my pictures across to a new phone and my computer for backup. This is a reminder to ensure you always have your cloud storage set up properly. Once it's done, it's not too much of a hassle, but without it, you're left scrambling trying to find certain files, images or where you left that pesky physical hard drive. For $99 per year, I'm more than happy to pay for the additional OneDrive storage in the safe knowledge that my memories and files are backed up securely in one place. It's taking me a few hours to go through it all but well worth getting this sorted to ensure you don't lose anything important if your phone dies.
Favourite Article of the Week: 13 Computer Speakers You Need for the Home Office
The Curse of Von Dutch: A Brand to Die For
Frank Arthur – Co-Founder
A TV show that I've really enjoyed is "The Curse of Von Dutch: A Brand to Die For". Von Dutch is most renowned for their obnoxiously over-priced trucker hats of the early 2000s? Worn by Pamela Anderson, Tommy Lee, Jay Z, Paris Hilton, Dennis Rodman and countless other celebrities, Von Dutch was a brand truly iconic of the time. But something most of us didn't realise is the dark story behind the brand.
The Curse of Von Dutch is part entrepreneurial documentary, part true crime. There are so many unexpected elements to this story from gangs, drugs, greed, celebrities to murder. Like so many good documentaries the most fascinating part is the colourful cast of characters whose roles led to the meteoric rise and fall of the Von Dutch empire.
Favourite Article of the Week: Our 13 Most Anticipated Movies of 2022 
BLUNT Metro UV Umbrella
Denise Barnes – Head of Branded Content
This might just be the umbrella of all umbrellas – I never thought I'd feel so strongly about an accessory that is only used every so often, but here we are. No longer am I only thinking of carrying an umbrella around when it rains, but I also like to grab it if I'll be out in the sun thanks to the canopy fabric that blocks out 99% of UV light. Although beautiful in its simplistic design, it's the functionality and convenience that really stand out for me. It is sturdy, compact, and opens and closes easily with the push of a button. It also comes with a 2-year warranty which is pretty impressive for an umbrella.
Pics Peanut & Chocolate Butter
Clelia Niyikiza – Branded Content Assistant
As someone who eats peanut butter with a lot of different food but also snacks on chocolate frequently, it was a no brainer to try Pics new chocolate peanut butter as soon I saw it at the shops. I love blending it in my morning smoothies, snacking on it with an apple, or blending it with ice cream and milk as a late-night snack. This new treat from pics, which some might even say is good for you, is made with high-quality ingredients and a delicious addition to your pantry.
Favourite Article of the Week: Netflix Drops New Trailer for Kanye West Documentary 'JEEN-YUHS', Confirms Release Date
Oscar Wyleee "Oliver" Sunglasses
Tim Fernandes – Sales & Partnerships Manager
Some Oscar Wyleee "Oliver" sunnies were sent through to the office last year, and I was fortunate enough to snag a pair (thanks to the Ed!). The reason they're in my Staff Favourites is because they are some of the comfiest sunglasses I've ever worn. Often after a few hours of wearing other sunglasses a bit of a pinch or pain develops around the back of my ears, and this never happened with my Oscar Wylee's. They were great for glare and sun protection over summer, and just personally, I reckon I looked pretty cool in 'em! Unfortunately I lost mine over the Christmas holidays, but have ordered another pair of the exact same and looking forward to their arrival next week. The brand is actually better known for prescription glasses, offering stylish glasses and prescription sunnies for very decent rates – Especially if you're with a health fund. If you've got optical add-ons with your health insurance, book a free eye test at your local OW store and claim your benefits with Oscar Wylee.
Favourite Article of the Week: Public Holidays Australia 2023: Complete List of Dates
White Claw x Barney Cools Capsule Collection
Sam Mangioni – Staff Writer
White Claw has become a religion in this country, and I for one, am a true believer. Perfectly assimilating to Australia's climate and culture, the Hard Seltzer brand has been my go-to drink this Summer. Fully embracing the seasonal spirit, White Claw has joined forces with one of the nations coolest coastal brands, Barney Cools. Inspired by 90's surfy style, the White Claw x Barney Cools capsule collection is just what I needed in my wardrobe. On offer is a stylish Terry Towelling Corduroy Shirt with custom branded taping, as well as a Vintage Graphic Tee and the essential Classic Corduroy Cap featuring hand-drawn art driven by the iconic White Claw wave. Perfect for the season of sun-drenched get-togethers, the collection is genderless and set in crisp white fabrics to wear so you can wear it as a set or separately. Also, it's a scientific fact that your White Claw will taste better in matching attire.
Favourite Article of the Week: BMW's M440i xDrive Gran Coupe is a Seriously Impressive All-Rounder 
You'll also like:
Man of Many's Staff Favourites – 8 January 2022
Man of Many's Staff Favourites – 18 December 2021
Man of Many's Staff Favourites – 11 December 2021
---
Featured Video from Man of Many