Some Monster has Created a 'Stranger Things' Fleshlight Based on the Demogorgon
If you've found yourself with mixed feelings over the latest season of Netflix's hit sci-series Stranger Things, you're about to become even more conflicted. In what can only be described as deeply unsettling, adult pleasure company Fleshlight has teased a new male sex toy based on the Demogorgon that terrorised the town of Hawkins. Arriving complete with rows of fear-inducing teeth and the familiar closing flower-bud facial structure, the artificial penis sleeve may just take the cake for the most terrifying coital apparatus in recent memory.
welcome to the upside down #StrangerThings pic.twitter.com/e3Mw7KNAPL

— fleshlight (@Fleshlight) May 27, 2022
Fleshlight, the company behind the viral campaign unveiled a first look at the sex toy on Twitter last week, simply stating 'Welcome to the upside down'. Since then, the image has generated almost 35,000 retweets with thousands of comments voicing an unsurprising mixture of disgust and intrigue. Whatever your opinion, you can't knock Fleshlight's ability to capitalise on an opportunity.
Season four of the '80s-themed series, Stranger Things debuted on Netflix last week, immediately catching global attention. A mammoth wait in-between seasons did little to quash enthusiasm for the show, which follows a group of young friends who become subject to supernatural forces and secret government exploits after a tear in the fabric of their universe opens a portal to a dark underworld.
A pop-culture phenomenon, the impact of Stranger Things can't be undersold. The latest season has even managed to revitalise lost relics, with Kate Bush's hit Running Up That Hill reentering music charts around the world, a full 37 years after release, due to an appearance in a recent episode. The series in general, has rebirthed a new love of monsters and mayhem, however, that love may be going a little too far in Fleshlight's case.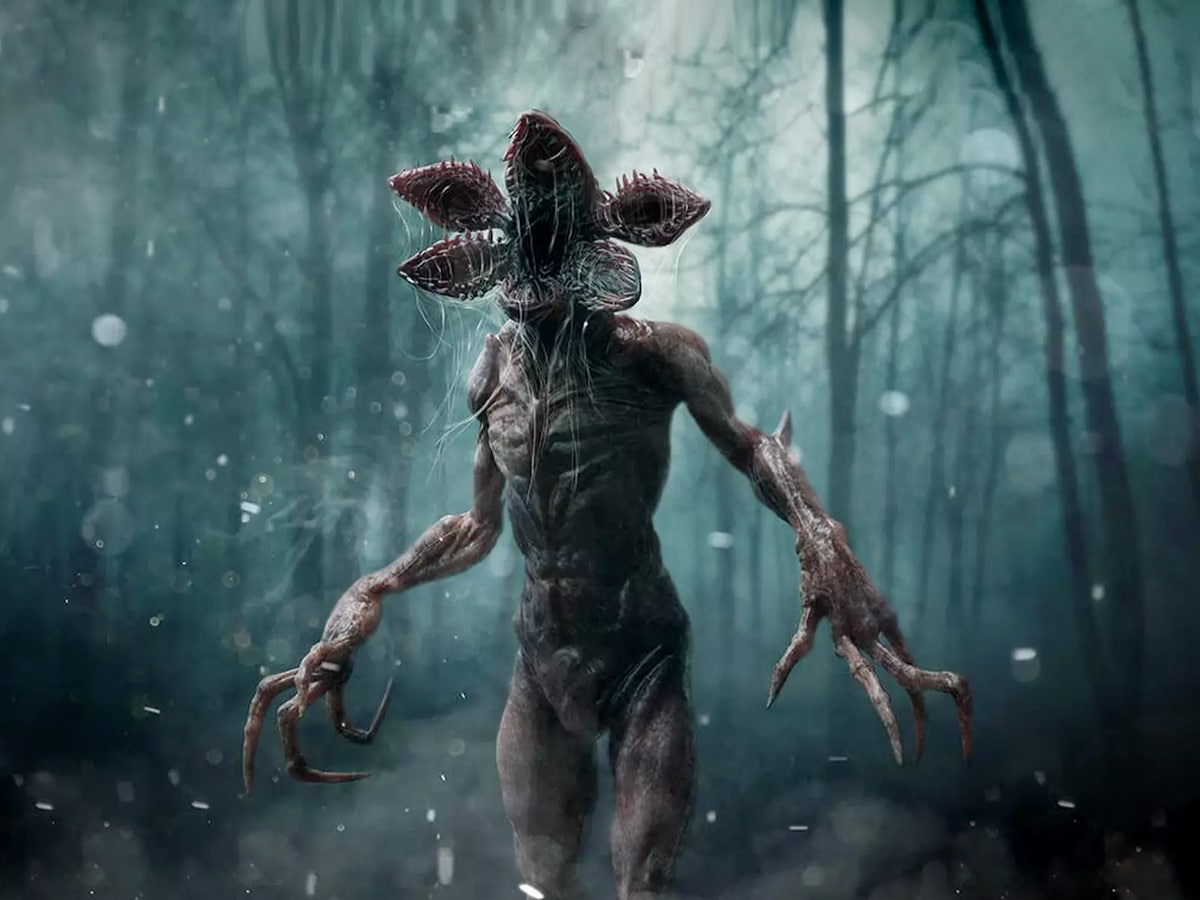 A key villain in the series, the Demogorgon is a tall, thin humanoid creature that feeds on human flesh. Seemingly devoid of facial features, the monster has the ability to unfurl the flesh around its head like a flower to reveal "petals" lined with many sharp teeth. In the latest season, beleaguered hero Jim Hopper describes the Demogorgon as "about nine feet tall, thing white skin, no face and no eyes", which begs the question, who listened to that and thought 'Yeah, I'll stick my dick in that'.
Irrespective, the existence of the Demogorgussy Fleshlight, as it is now affectionately known, is still up for debate, with many suggesting the Twitter post was simply a clever marketing ploy piggybacking off the success of the hit TV series. It would be hard to see Netflix and show creators the Duffer Brothers signing off on this and as a result, we may never see the horrifying piece of ejaculatory equipment in the flesh (ha). That being said, it wouldn't be the first time a Stranger Things pleasure device has made its way into the public's hands.
Sex toy company Bad Dragon, which is famous for making pop-culture-themed accessories unveiled a Stranger Dongs range last year including a monster Demogorgon Dildo. The brand even went so far as to drop a spoof trailer for the veiny monstrosity, which follows a mad scientist's desperate attempt to recapture a monster that had somehow escaped from another dimension into ours.
The new Stranger Things Fleshlight might not have the same production value that Netflix has thrown behind the latest season, or even that of Stranger Dongs, but that doesn't mean this one won't be getting its dues. Straight up, this thing looks like boner-fide nightmare fuel and we won't be sticking any body parts anywhere near it any time soon.