The Extraordinary Rise and Fall of John McAfee
There was only one John McAfee. The eccentric billionaire software entrepreneur who turned the internet world on its head, crafting a legacy of outrageous antics was found dead in a jail cell in Barcelona on Wednesday. Awaiting extradition to America that would see him face charges of currency evasion, the spectacular run had finally come to a fittingly bizarre end. But while it's easy to shrug off McAfee's extraordinary life as a cautionary tale, there's more to the antivirus king than simply women, adventure and mystery, despite was his Twitter bio reads.
You'll also like:
The Ten Commandments of the Church of Maradona
15 Highest Paid Celebrities on Instagram
Drake's Whiskey 'Virginia Black' Has Finally Landed in Australia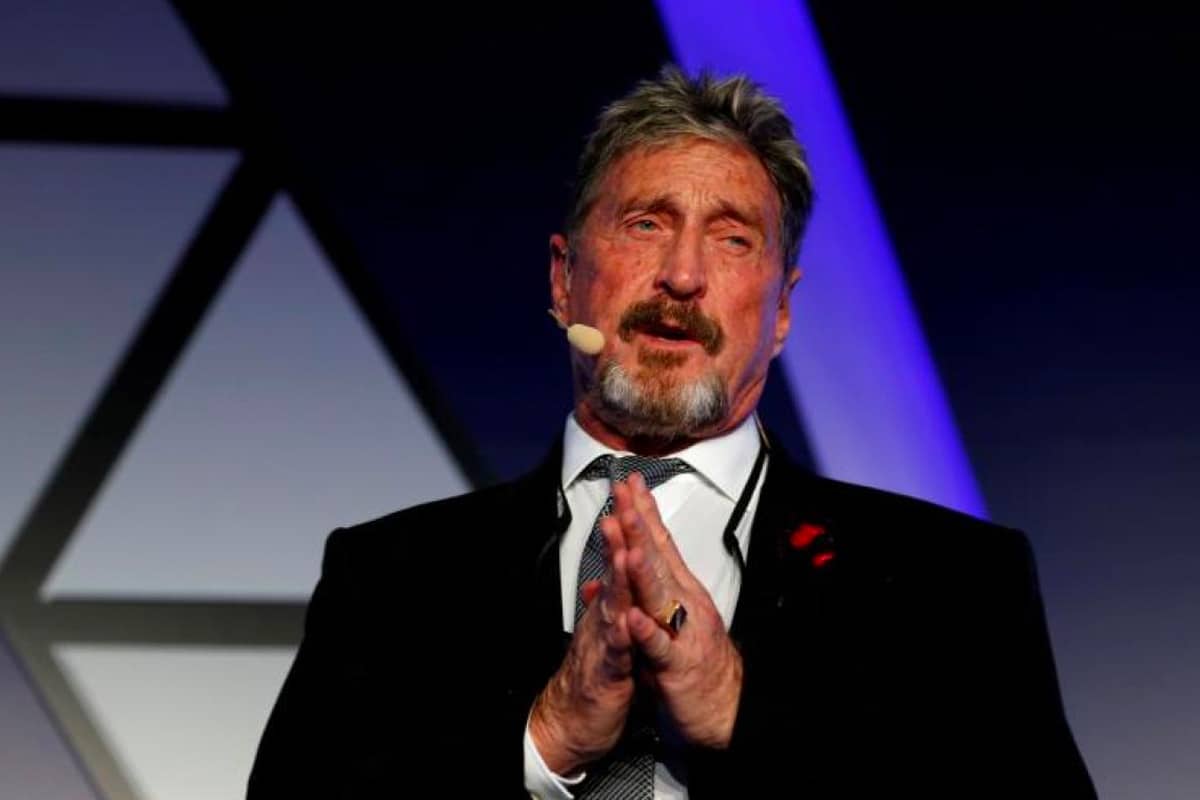 After creating a revolutionary antivirus software in the late 1980s, McAfee became a worldwide sensation, selling out of his company for a reported USD$100 million. For close to two decades, the entrepreneur lived a lavish lifestyle that few could begin to comprehend, but in 2012, things started to crumble. Legal troubles arrived when Belize police raided his mansion, under suspicion that he was running a meth lab – an outlandish claim that grew in stature when it was revealed that no drugs were ever found.
Flash forward seven months and McAfee was incredibly named as a person of interest in the murder of his neighbour, American expat Gregory Faull. Found dead of a gunshot to the head, Faull had been accused of poisoning McAfee's dogs but denied any involvement in the murder. That didn't stop him from going on the run, however. Fearing that Belize authorities had been instructed by a Mexican drug cartel to kill him, McAfee led international investigators on a manhunt across the globe. Eventually, he was found in Guatemala, after being unintentionally outed by Vice magazine. A photo taken by one of its journalists accompanying McAfee was posted with the EXIF geolocation metadata still attached, giving away his location, seeing him arrested and deported back to the US.
But while a murder investigation, deportation and drug cartel accusations might have been enough to make the average billionaire lay low, McAfee wasn't the average billionaire. In 2016, his increasingly erratic behaviour saw him run as a presidential candidate for the Libertarian party, a failed venture that he doubled down on in 2020, this time focusing on drawing "public attention to the blockchain and cryptocurrency revolution". And he was just jumping on a bandwagon.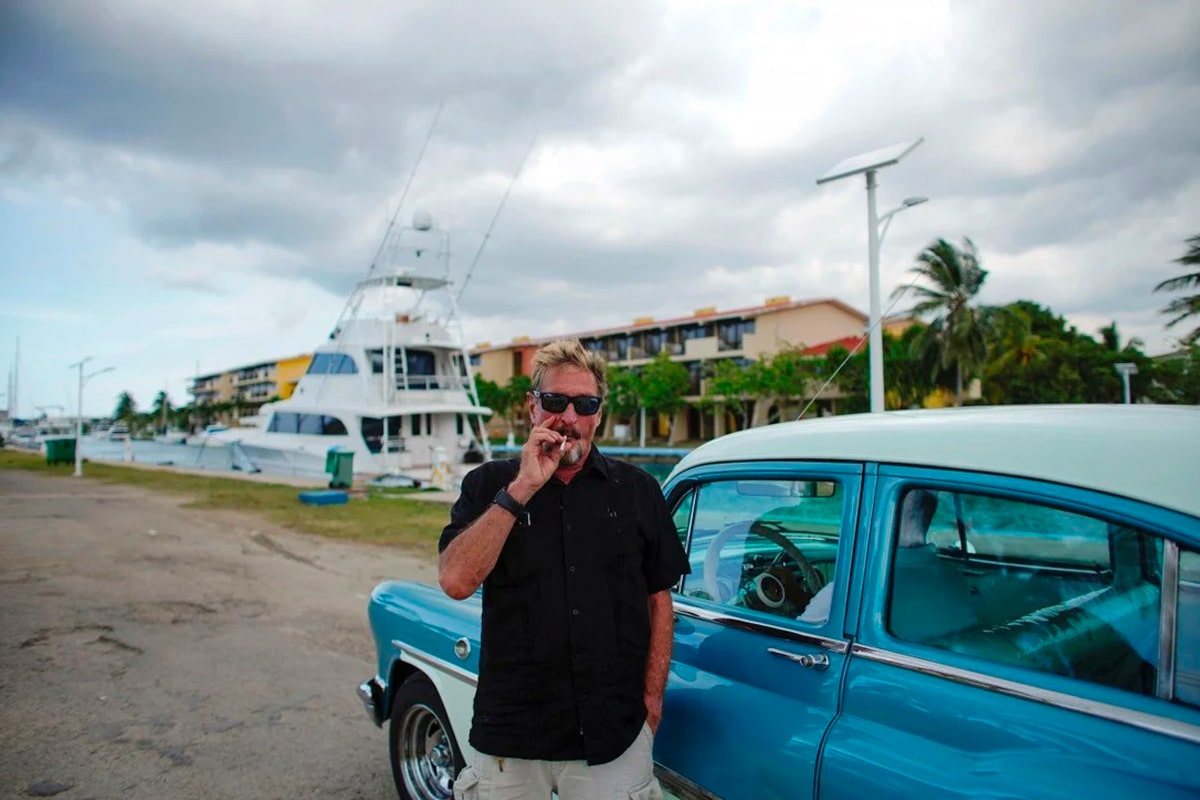 A true digital pioneer, McAfee had been appointed as MGT Captial Investments chief executive chairman and CEO in 2017, moving the business into bitcoin mining and other cryptocurrencies. According to the successful entrepreneur, the venture was designed to make money, but also increase the company's experience with blockchain, which he viewed as integral to cybersecurity. He left the company is 2018 after announcing he wanted to spend all of his time on cryptocurrencies, however, MGT stated that they were being pressured by potential investors to disassociate themselves from McAfee altogether.
In the years that followed, McAfee's extraordinary fall was well documented. A fabricated police brutality story made headlines, claims that he was on the run from US authorities and living on a boat emerged, but it was in October 2020 that the final straw was revealed. McAfee was arrested in Spain at the request of the US Department of Justice for tax evasion in Tennessee. Several new claims were brought against him and the pressure to deport the once-proud entrepreneur grew heavier with each passing day.
On June 23, 2021, McAfee was found dead in the Barcelona prison in Brians 2 Penitentiary Center, just hours after the Spanish National Court has ordered his extradition. The apparent cause was suicide, evoking echoes of the Jeffrey Epstein saga, but with a few more question marks. Minutes before his death, McAfee posted a mysterious image of Q to his Instagram, which some are speculating is a reference to Qanon.
While the mystery of his death will surely spark a wave of new conspiracy theories, it pales in comparison to the mystery of his life. John McAfee was a true one-of-a-kind, fraught with demons and supplied with a near-infinite wealth. If ever Hunter S. Thompson's 'Too weird to live, too rare to die' mentality applied to anyone, it would have been the antivirus king. But fiction generally fails to capture the absurdity of fact and perhaps in these kinds of stories, the quotes are best left to the people themselves. In McAfee's telling final tweet last week, he laid his cards bare.
"I have nothing. Yet, I regret nothing".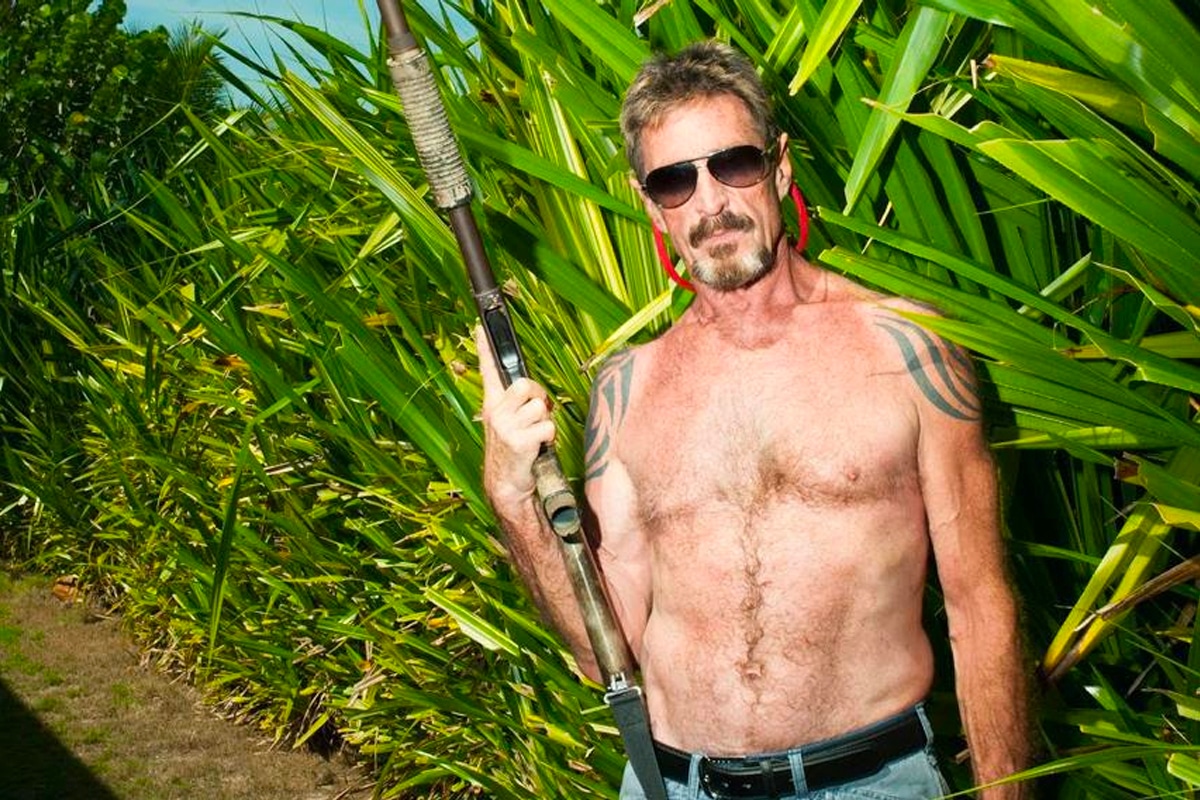 You'll also like:
The Ten Commandments of the Church of Maradona
Huckberry Finds – July 2021: Gadgets and Gear
Drake's Whiskey 'Virginia Black' Has Finally Landed in Australia