Lamborghini Accelerates into Luxury Real Estate with a Slew of Stunning Villas in Spain
Lamborghini is taking its architectural ambitions to the next level, announcing the launch of an exciting new real estate project that will feature an exquisite array of high-end villas in Spain. Teaming up with the internationally acclaimed luxury real estate company, Dar Global, this marks Lamborghini's first residential project within Europe, further cementing its position in the property sector. Dubbed Tierra Viva, Lamborghini and Dar Global's exciting new project will feature a collection of 53 prestigious villas nestled on a sloping site near Behanavís village, just outside the renowned destination of Marbella, Spain. These villas, designed in three distinct styles, have been strategically positioned to offer residents stunning panoramic vistas of the nearby Mediterranean.
RELATED: Uber-limited Lamborghini Urus Performante Essenza SCV12 Presents the Perfect Two Car Solution
The branded residences space has become a playground for luxury car manufacturers, with the likes of Aston Martin, Porsche, Bugatti, and Bentley flooding the market with their extravagant offerings. Lamborghini has made significant strides in its architectural pursuits, and its initial venture into real estate has been nothing short of impressive. Even before the completion of construction, Lamborghini managed to sell out all 40 of its luxurious six-bedroom villas in Emaar's Dubai Hills Estate.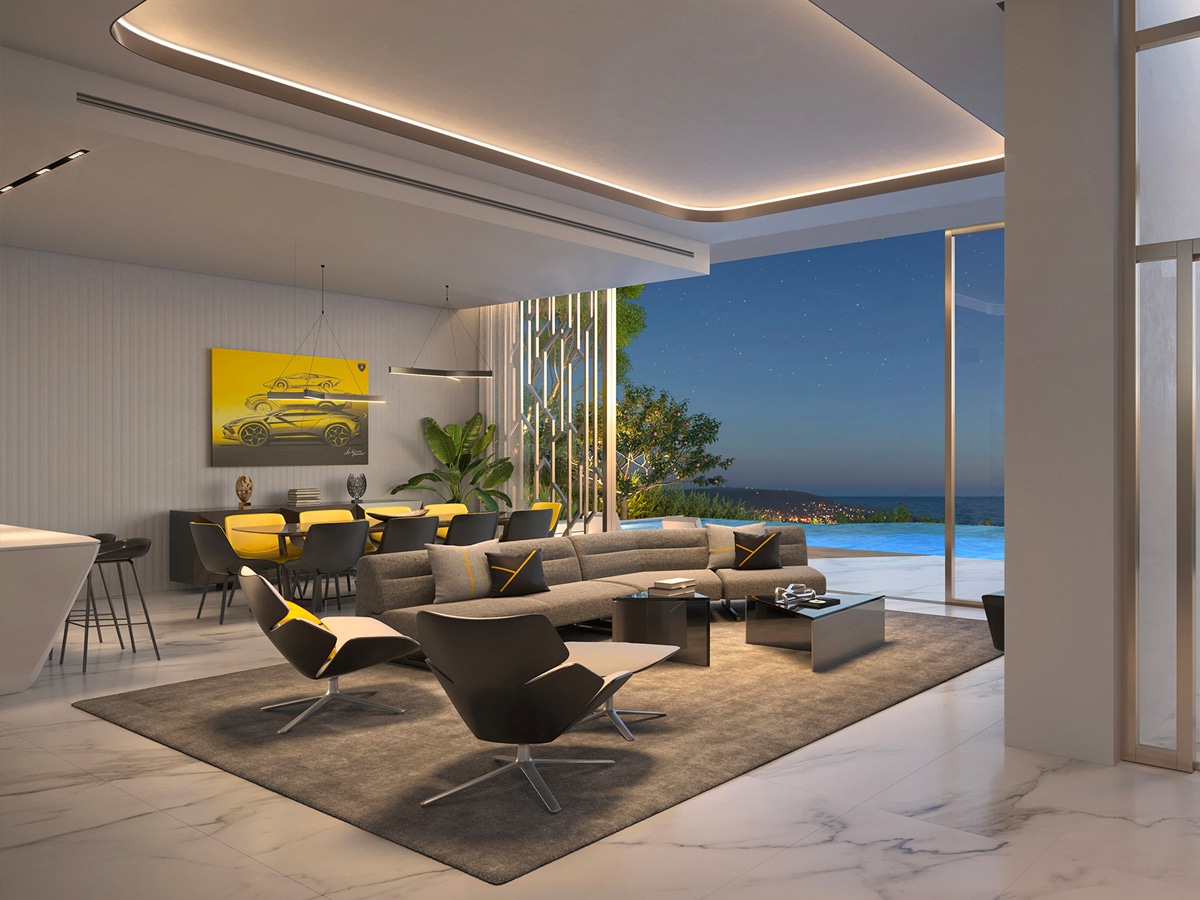 The company's latest Tierra Viva project will be "directly inspired by the brand's supercars, with interiors enriched by sophisticated finishes inspired by the Lamborghini style." However, instead of overtly replicating the shape of a Huracán or Revuelto, the design will feature subtle motifs and lines that will resonate with those well-versed in the brand's aesthetic. During the reveal, Stephan Winkelmann, Chairman and CEO of Automobili Lamborghini, said, "This is a strategic collaboration driven by shared values of excellence, quality, and innovation. Dar Global's experience in creating luxury properties in combination with Lamborghini's design philosophy has led to this stunning achievement."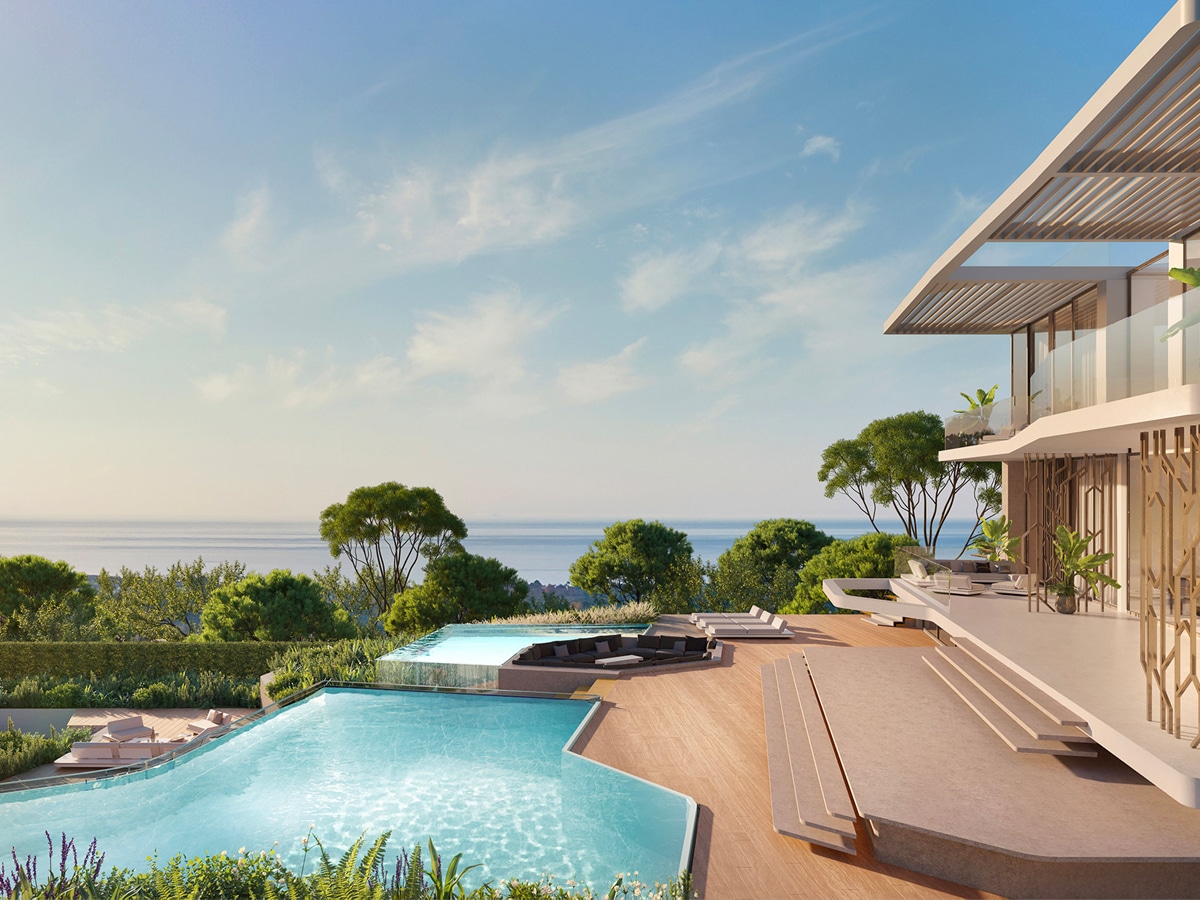 The complex will have the choice of three exquisite villa categories, each offering unparalleled luxury. The first category is Esmeralda, featuring a splendid four-bedroom residence. Additionally, there is the elegant five-bedroom Zafiro and the opulent six-bedroom Diamanta. Regardless of the chosen villa, residents will be able to indulge in the pleasures of a rooftop swimming pool, multiple terraces, lush gardens, and convenient direct car access.
Dar Global describes the branded residential complex as, "Like precious stones the 53 exclusive villas at Tierra Viva rise gently from the land. They are carefully constructed at different levels on the hills to ensure every villa enjoys endless panoramas of the Mediterranean Sea."
The interiors of these residences will be adorned with high-end materials that draw inspiration from the distinct Lamborghini style. Polished marble floors, plush leather furnishings, and floor-to-ceiling windows will enhance the living experience while highlighting mesmerizing views. In addition, residents will enjoy round-the-clock security services, ensuring peace of mind. Furthermore, the development may offer shared amenities, providing residents with additional opportunities for leisure and recreation.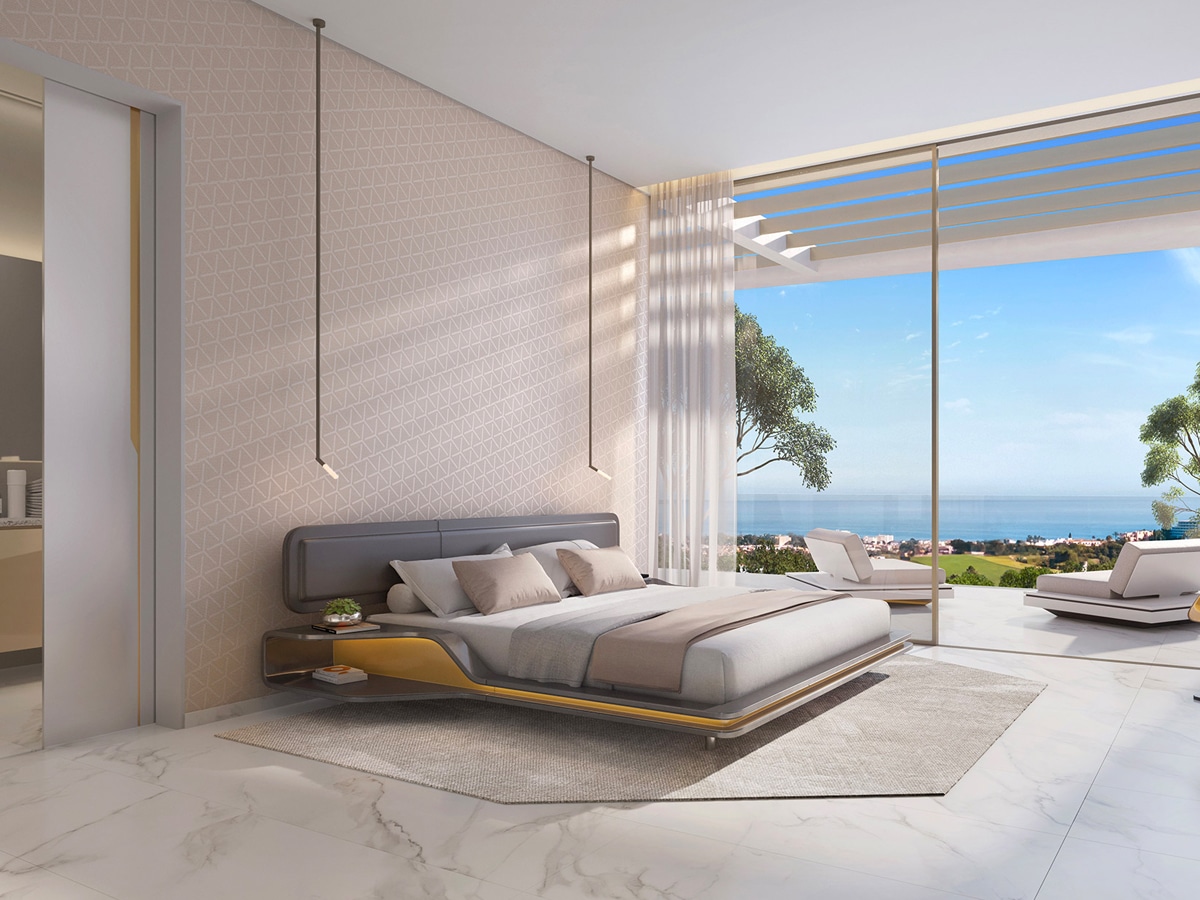 Ziad El Chaar, CEO of Dar Global, said, "Our partnership with Lamborghini is based on a shared vision of high-quality projects combined with attention to detail. Together we have created spaces that embody a lifestyle that is sophisticated and rich in experiences."
As the project is still in its early stages, specific details regarding the project are scarce, including pricing. However, it is clear that these residences are not targeted as starter homes, but rather as exclusive luxury properties. The project is anticipated to be sometime in 2027.