10 Best Sydney Coastal Walks
There's nothing like a leisurely spring time stroll to shake away those winter blues and get away from the hustle and bustle of urban life. Sydney's coastal area is one of Australia's most accessible and it's full of Australia's iconic flora and wildlife. So for your next outing why not simply take a stroll, check out the 10 best Sydney coastal walks for your next leisurely stroll.
You'll also like:
More than 70% Off Sydney BridgeClimb Tickets for One Day Only
6 HEAD Historic Steakhouse Opening on Sydney Harbour
9 Best Learn to Surf Schools in Sydney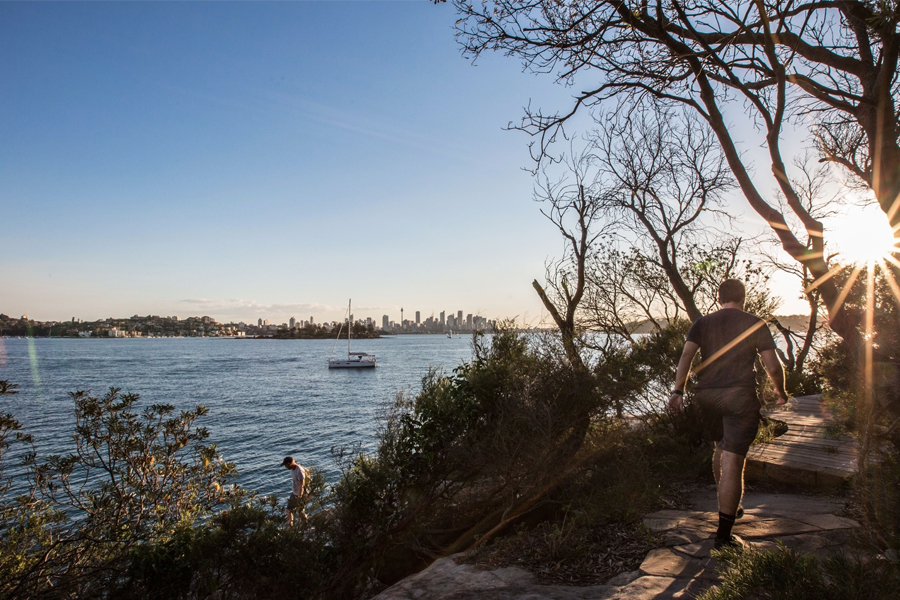 1. Hermitage Foreshore Walk
This 30 minute walk was made for leisurely strolls. The Hermitage Foreshore Walk in Rose Bay is about 1.8km with plenty of pit stops along the way such as a picnic area, swimming, plus the scenic views perfect for trigger happy photographers. Stop by Milk beach and take in the views of the Harbour Bridge, Sydney Opera House and Shark Island.
Address: Greycliffe House, Nielsen Park, Vaucluse NSW 2030
Distance: 2km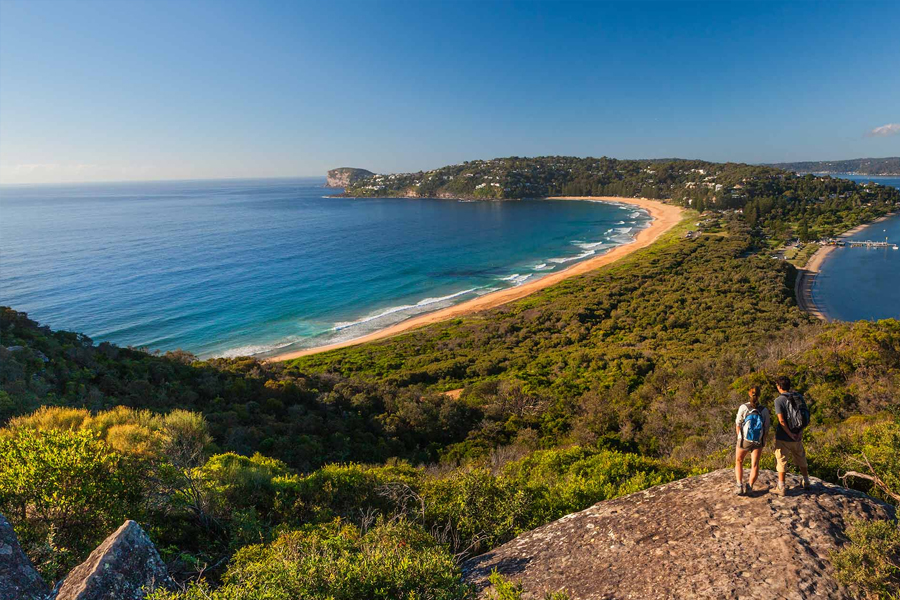 2. Barrenjoey Lighthouse Walk
Maybe a bit less of a stroll and more of a slightly strenuous trek, the Barrenjoey Lighthouse Walk is absolutely worth it. Located at the northernmost part of Palm Beach, there are two tracks that will lead you up the hill and to the lighthouse where beautifully scenic views await. From the top you'll get views of Hawkesbury River and Broken Bay plus you can get a guided tour of the lighthouse.
Address: Ku-ring-gai Chase National Park, Barrenjoey Road, Palm Beach NSW 2108
Distance: 2.2 km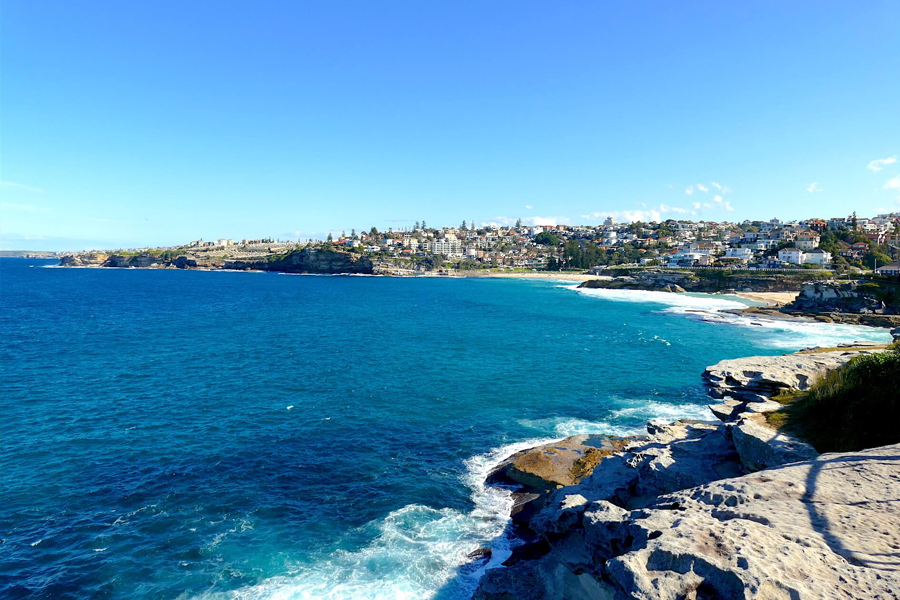 3. Bondi to Coogee
The Bondi to Coogee walk is possibly one of the most popular coastal walks Sydney has to offer. You'll enjoy gorgeous beaches, devastatingly beautiful cliff tops, bay's and little pit stops like cafes and shops. It's just 6km so it's not too long and can take anywhere from 2-3 hours until you reach the shores of Coogee Beach. It's perfect for calm surfing waters, picnics and paddling in natural rock pools.
Address: Arden Street, Coogee Beach NSW 2034
Distance: 6 km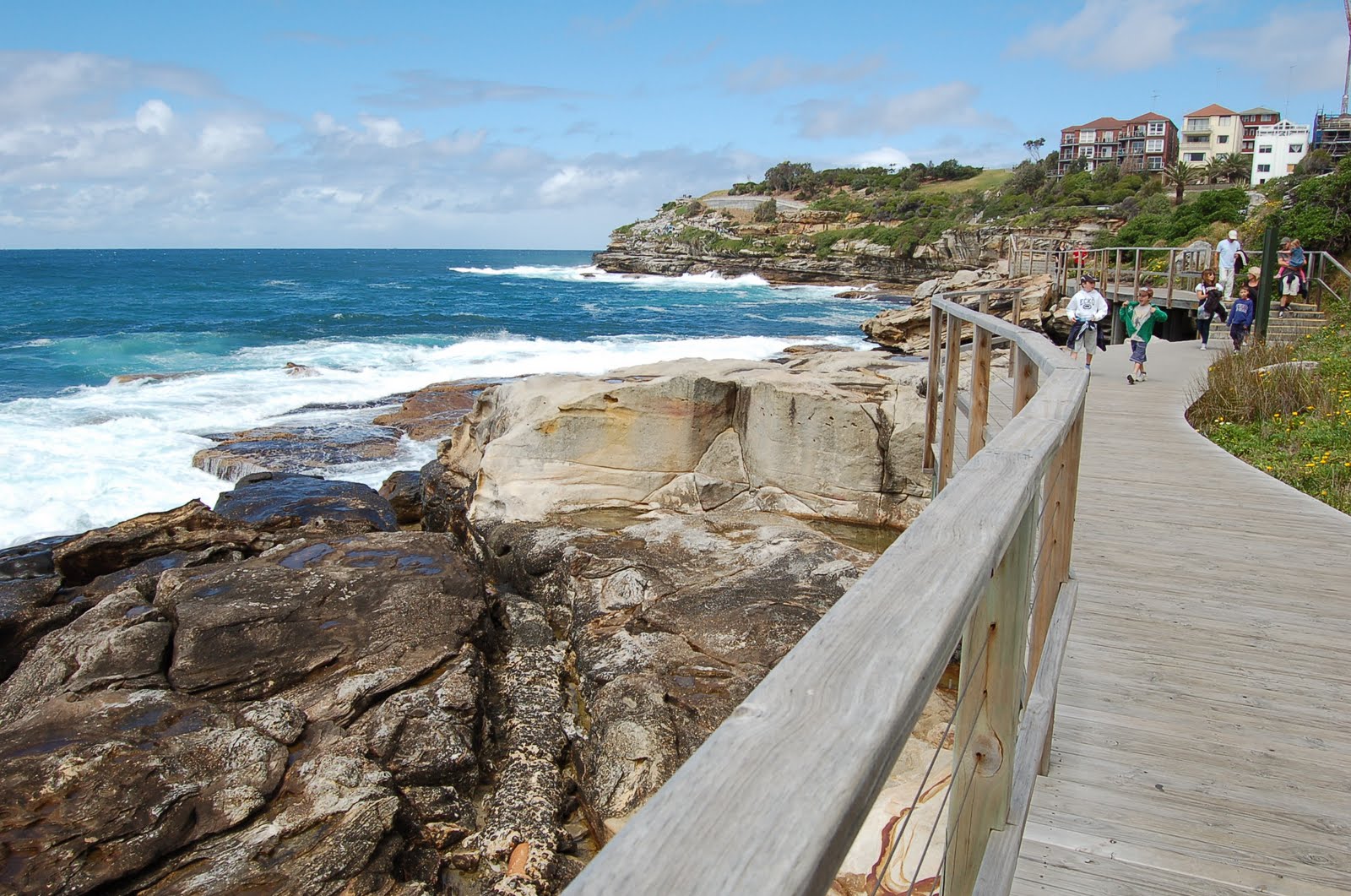 4. Bondi to Bronte Walk
If the walk from Bondi to Coogee is a bit too far, try the Bondi to Bronte walk instead It's a shorter stroll and still long enough to take you along some pretty breath taking views. The walk includes Tamarama and Mackenzies Bay and panoramic views of the South Pacific Ocean.
Address: 1 Notts Ave, Bondi Beach NSW 2026
Distance: 3.5 km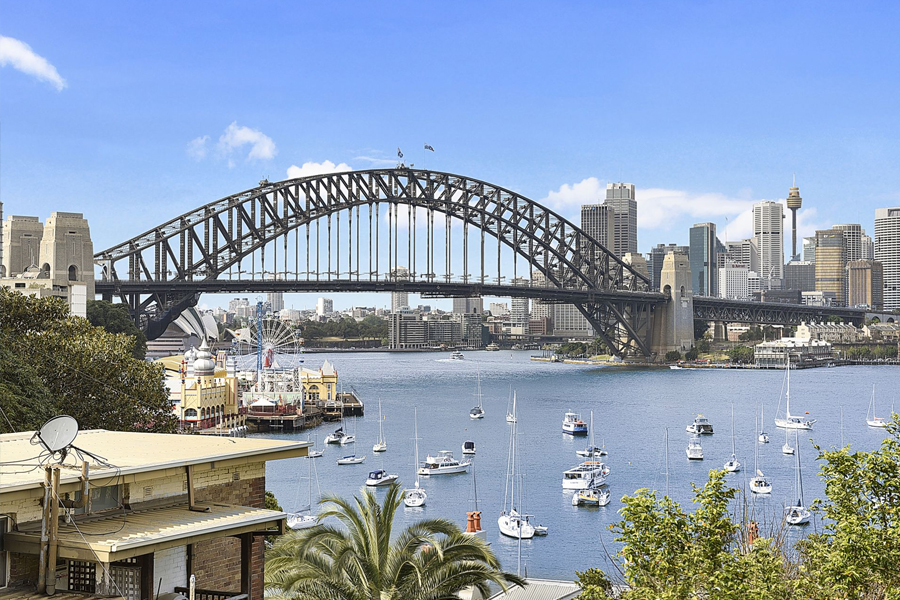 5. Milson's Point Circuit Walk to Lavender Bay
A nice and relaxing stroll is what this Sydney coastal walk is all about. It's just a hour, so perfect for an afternoon before grabbing dinner or a beer or maybe even combining with a walk across Sydney Harbour Bridge. The Milson's Point Circuit to Lavender Bay walk will take you along Sydney's iconic Luna Park and the North Olympic Pool.
Address: Milsons Point, Sydney NSW 2061
Distance: 2.5 km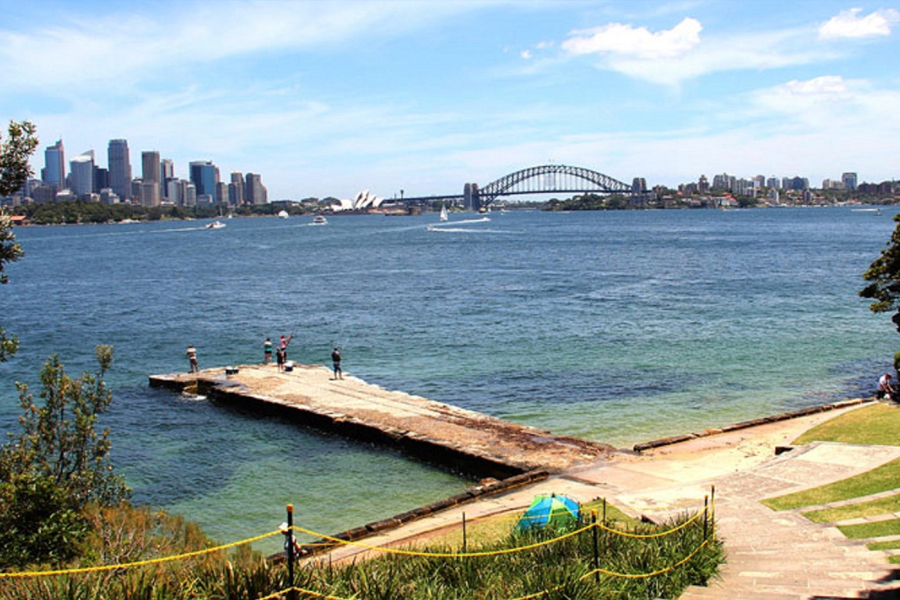 6. Bradleys Head to Chowder Bay
The Bradleys Head to Chowder Bay walk offers weaving leafy trails and boardwalks where you may even be lucky enough to spot a water dragon or two. The 4km trek will take about one and a half hours and will take you around the harbour headlands. See some of Sydney's famous icons, like the Sydney Opera House and Harbour Bridge like never before.
Address: Sydney Harbour National Park, Governors Road, Mosman NSW 2088
Distance: 4 km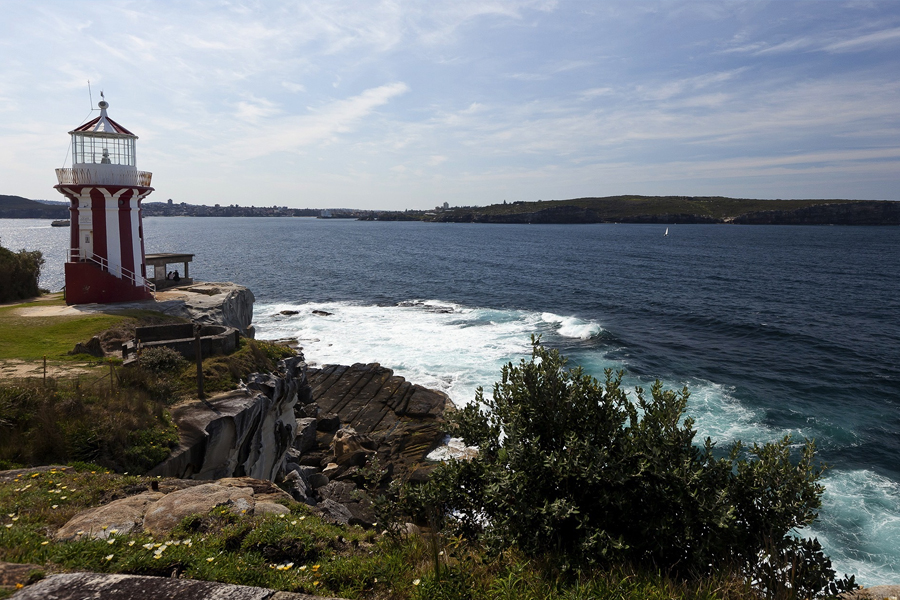 7. South Head Heritage Trail: Watsons Bay to Hornby Lighthouse
The South Head Heritage Trail is an easy and short walk if you want a leisurely stroll that will take you through some scenic spots and offers picturesque views of Sydney Harbour. At just 1 km, the walk can be done in under an hour, while still giving you plenty to see. You'll go past Lady Bay Beach leading on to Hornby Lighthouse where you can explore and even spot some whales if you're there in the right season.
Address: Greycliffe House, Nielsen Park, Vaucluse NSW 2030
Distance: 1 km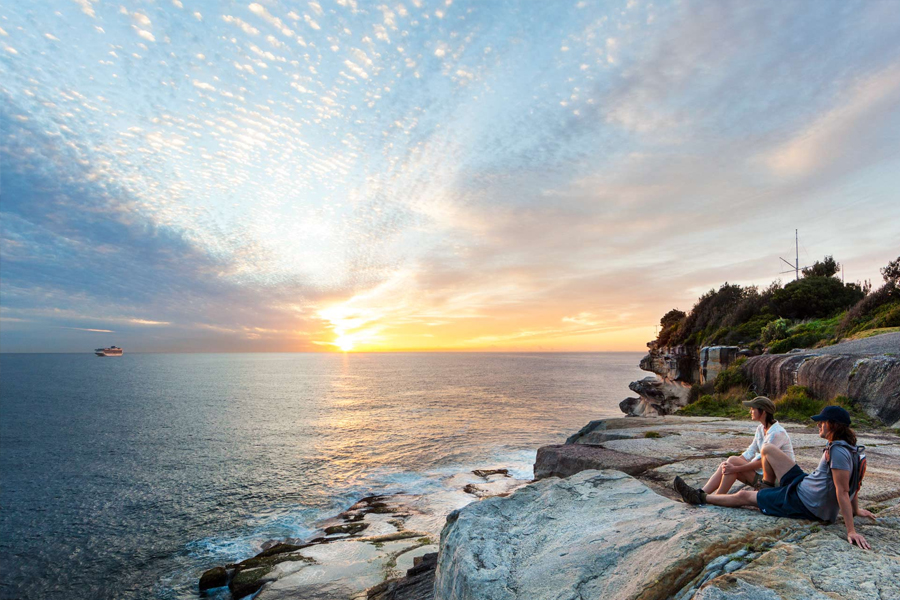 8. Circular Quay to South Head
From Circular Quay to South Head, you'll come across the Sydney Opera House, through the Royal Botanic Gardens and Wooloomooloo Wharf just to name a few. Pass up through Double Bay and Rose Bay to Vancluse for some stunning Sydney Harbour views. Just a stone's throw from the CBD makes this one of the most accessible coastal walks Sydney has to offer.
Address: Circular Quay, Sydney NSW 2000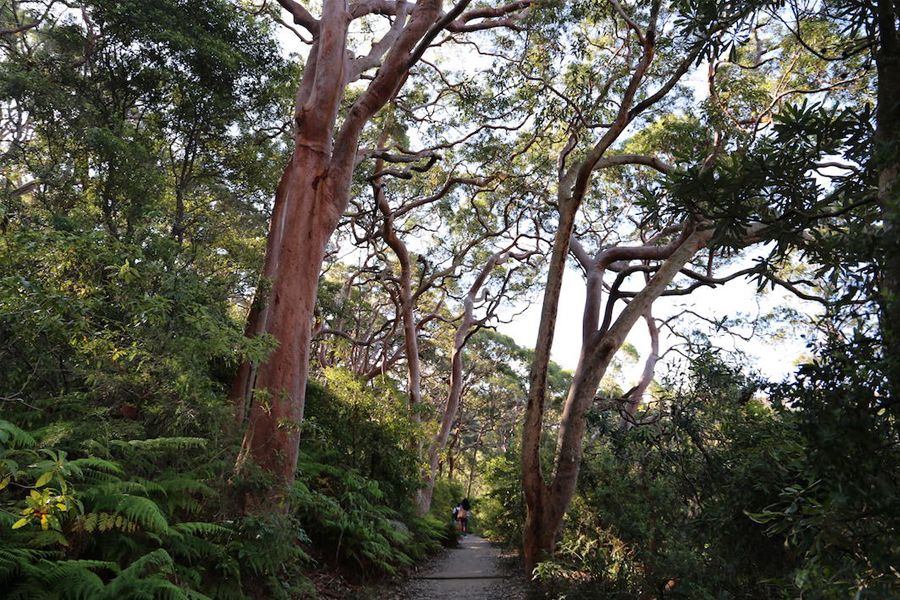 9. Taronga Zoo to Balmoral Beach Walk
Starting from Athol Bay, the Taronga Zoo to Balmoral Beach walk  is just 6.5km and easily accessible from Sydney's CBD. This Sydney coastal walk is a relatively easy, arriving at the stunning Balmoral Beach, the walk follows the northern side of the harbour shoreline and provides amazing harbour views and winds through lush bushland, bays, lookouts and historical sights.
Address: Taronga Zoo, Bardleys Head Road, Mosman NSW 2088
Distance: 6.8 km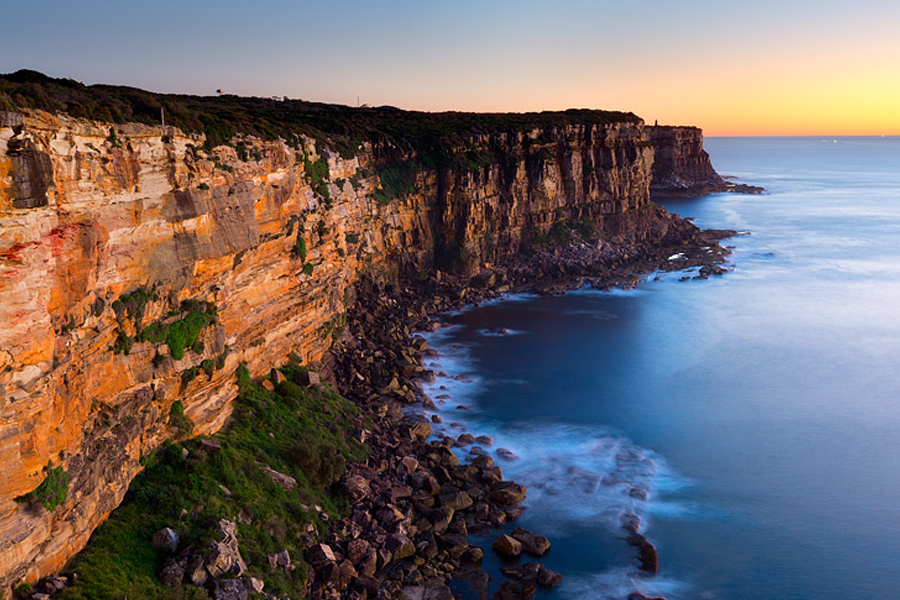 10. The North Head Sanctuary
The North Head Sanctuary at Manly is bordered by beautiful cliffs and is a nature refuge. Not only does it offer a fantastic view of Sydney Harbour, there is so much history here as well, as a indigenous healing place, a quarantine station for early settlers and a military fort. You'll be able to see some pretty cool wildlife as well as scenic vistas.
Address: N Head Scenic Dr, Manly NSW 2095
Distance: 8 km
You'll also like:
31 Best Bars in Sydney for a Fun Themed Night Out
20 Best Beer Gardens in Sydney
19 Best Steak Restaurants in Sydney