10 Best Everyday Carry Knives
If you had just one knife to make due with for the next ten years, which one would it be? Something scary looking? Something tough? Something with lots of useful add-ons or something that can cut through a shoe and a caribou on the same day? When it comes down to it, the best knives in the world are the everyday carry knives you have on you when you need them. Some of our favourite everyday carry knives of 2016 are cheap and reliable, others are not so cheap and will impress your socks off. That is if you can stomach the price. Well, if you only had the following selection of 10 everyday carry knives to choose from, you'd be off t0 a good start because these are ten of the finest everyday carry knives available in 2016.
Editors Note: Following feedback, we thought it best to mention that these everyday carry knives should never be used for violence. We're promoting these knives merely for cutting cordage, camping, survival, adventure and opening packages mostly. Carrying a knife in public isn't legal in all countries or jurisdictions. Make sure you know what's legal and always act in the interest of safety.
You'll also like:
10 Survival Books To Uncover The Secrets of The Wild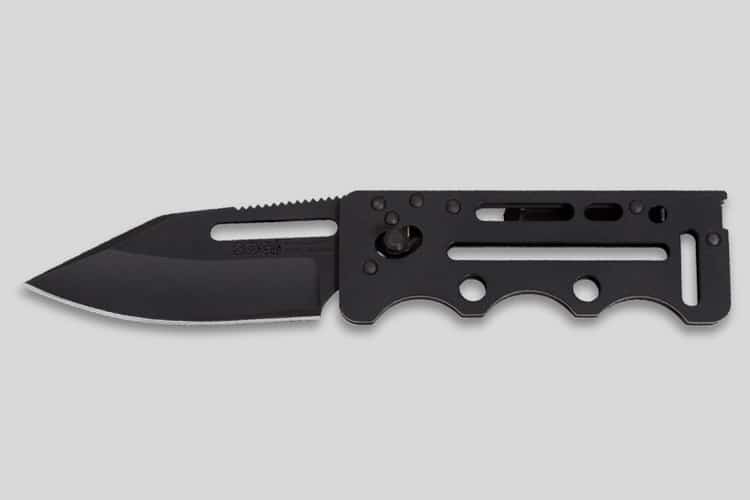 1. SOGAC77 Access Card 2.0
Looking for a lightweight, no-nonsense folding knife with a safe locking mechanism? Then you want the Access Card by SOG. These minimalistic everyday carry knives are practical and unassuming. They fit nicely into a pocket and are good for just about any occasion.
Material: Black TiNi – finish; bead blasted – handle
Weight: 1.8 oz.
Features: Straight edge; 2.75-inch VG-10 Stainless steel construction; arc-lock technology
Price: from $63.66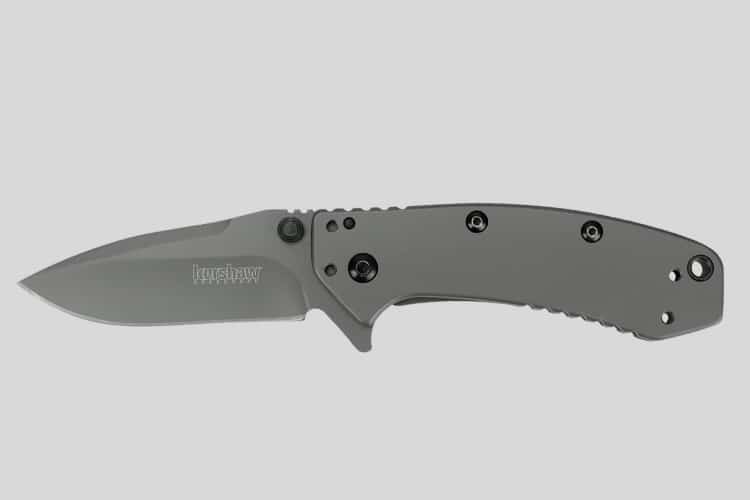 ---
Featured Video from Man of Many
---
2. Kershaw Cryo
Rendered in a handsome silver finish, this practical folder is as inexpensive as it is tough. It comes with titanium coating over steel and a carbo-nitride handle. It is as durable as it is sharp, that is to say- very.
Material: Blade Material – 8Cr13MoV Steel; Handle Material – Stainless Steel
Weight: 1.6 oz.
Features: secure locking sytem; 4-position pocketclip; plain blade edge
Price: from $54.99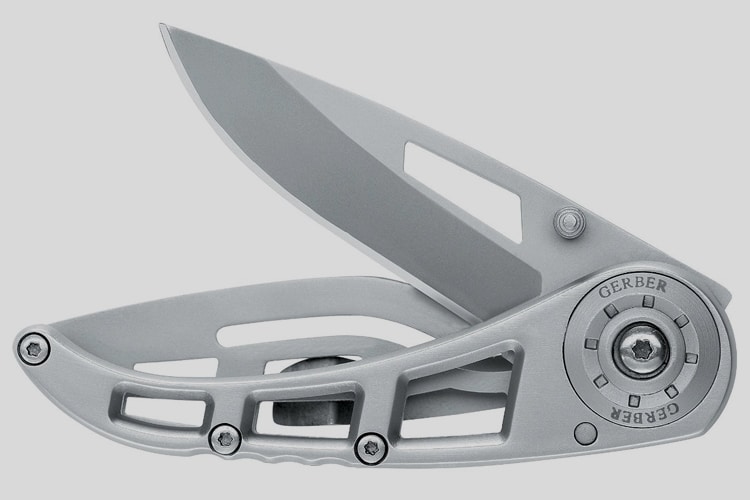 3. Gerber Ripstop
Gerber gives you world-class quality at a very low price. The Ripstop is an eminently useful folding knife with a very strong locking mechanism and a beautiful streamline body design.
Material: Blade Material – 5Cr15MoV Stainless Steel
Weight: 2.0 oz.
Features: fine blade edge
Price: from $18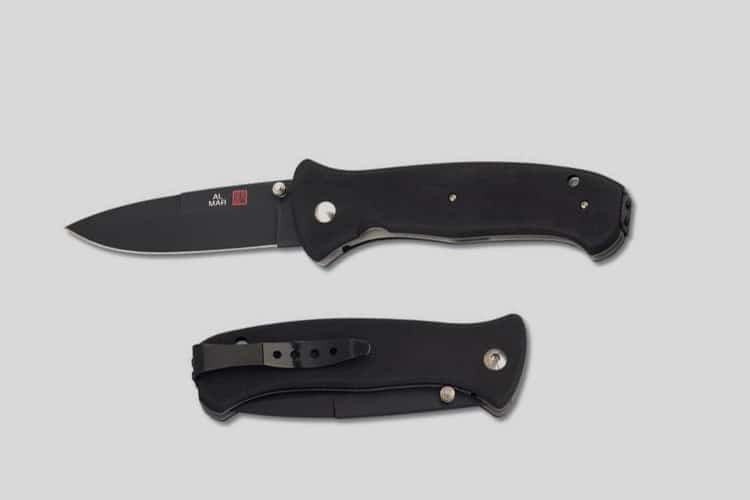 4. Al Mar Mini SERE 2000
You can't go wrong with black, and you can't go wrong with this simple 4-inch folder from Al Mar. These everyday carry knives are fully tested for reliability and are made with only the finest components available.
Material: steel – VG-10, Rc 59-60
Weight: 3.5 oz.
Features: textured G-10 handles with black finish stainless pocket clip; matte black finish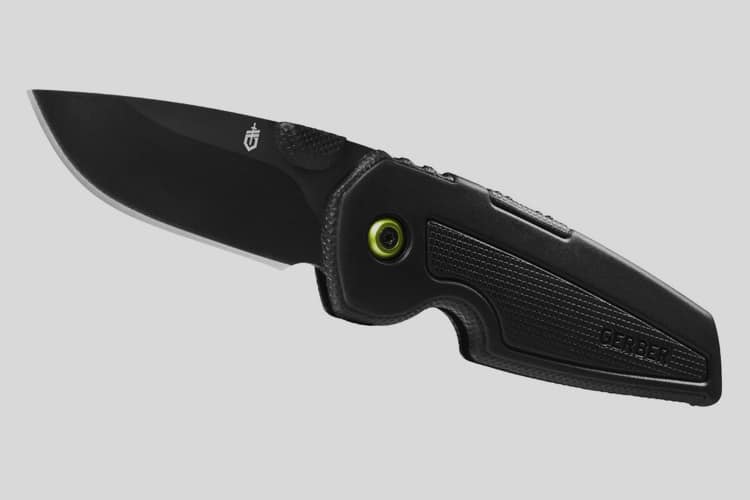 5. Gerber GDC Tech Skin
It's hard to get through any best everyday carry knives list without at least two appearances from Gerber. The GDC Tech Skin another extremely low-priced folder with everything you expect from this great knife making company. This rugged and reliable knife has a rubberized handle for excellent grip and a fine edged stainless steel blade. If you're looking for a great all around cutter for cheap, this is the one for you.
Material: steel type – 7Crl17; handle material – Zytel 101
Weight: 2.24 oz.
Features: non-scratching rubberized handle material
Price:  $41.26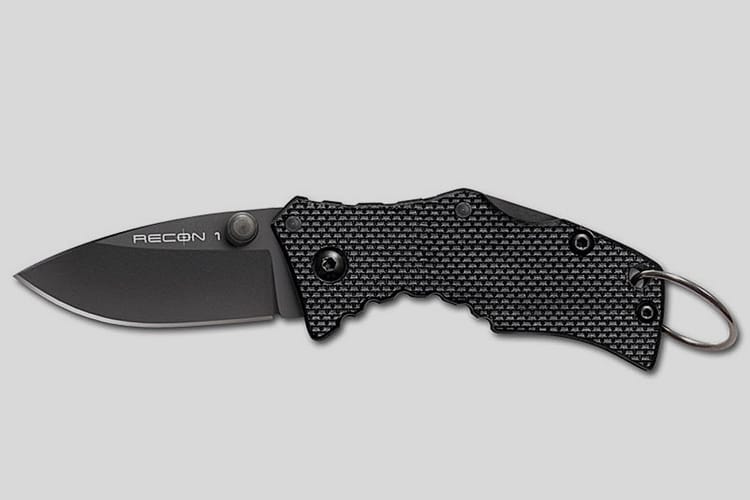 6. Cold Steel Micro Recon 1 Spear Point
A slightly more aggressive looking little poker, the Cold Steel Micro is tough as hell, and it's not going to take it anymore. The specially designed ergonomic grip makes it especially useful for hard cutting. The blade is rendered in AUS 8A Japanese Steel. It's not Japanium- but still, if its strong enough for them- it's strong enough for you.
Material: steel type – Japanese AUS 8A Stainless Steel with black Tuff-Ex Coating
Weight: 1.12 oz.
Features: spear point blade shape; plain blade edge; handle – Griv-Ex Style G-10
Price: $41.26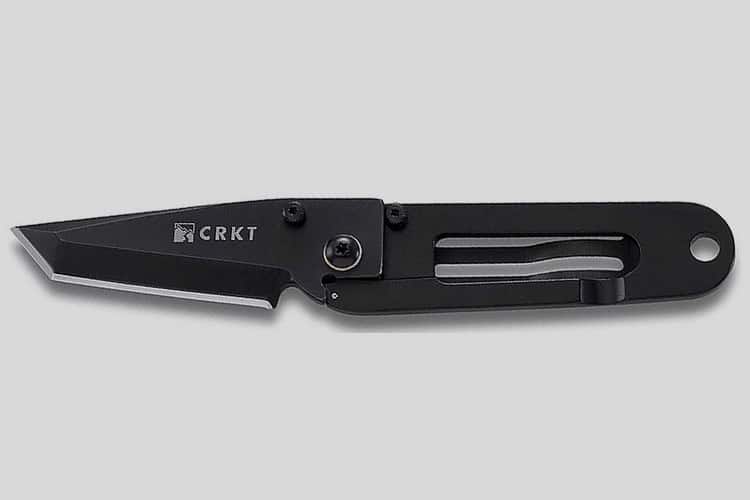 7. CRKT K.I.S.S. In The Dark
This tanto style tipped knife is guaranteed to puncture what you apply it to. It's made from 420J2 stainless and features a money clip belt attachment for quick use- when you need to cut something a new one in a real timely fashion.
Material: 3Cr13 steel
Weight: 2.3 oz.
Features: black corrosion resistant coating
Price: $44.99
Opinel's Updated N08 Knife is EDC You Can Rely On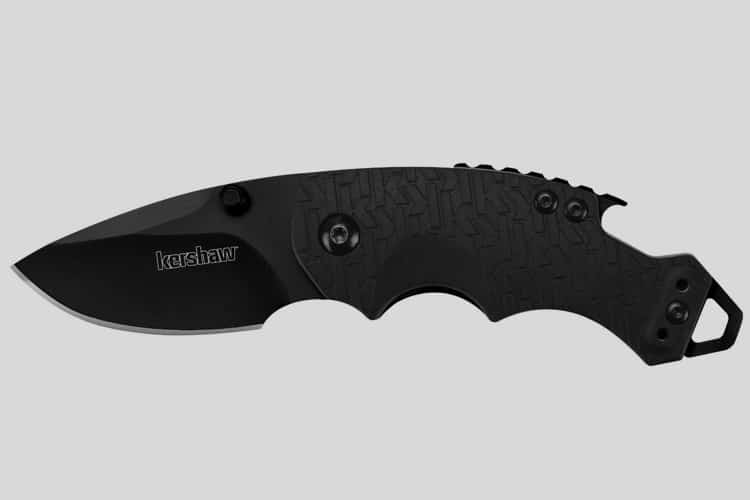 8. Kershaw 8700BLK Shuffle
Supremely ergonomic, this nylon gripped and a strikingly curved number is just begging to be held. It comes with a reversible pocket clip, a bottle opener, lanyard hole, and screwdriver… because nothing says 'job done' like a beer and a knife.
Material: 8Cr13MoV stainless steel; matte BlackWash coat; Glass-filled nylon, K-Texture™ grip handle
Weight: 2.72 oz.
Price: $32.33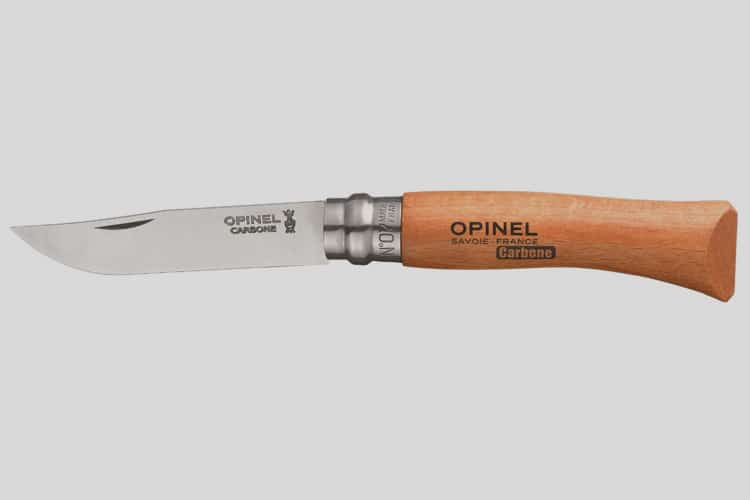 9. Opinel N°07
If you're looking for a high-quality knife with a beautiful design for peanuts, look no further. This folding stunner is made with a beechwood handle and a carbon steel blade. What else did you expect from the France-based Opinel corporation?
Material: Carbon steel XC90
Weight: 1.4 oz.
Price: from $15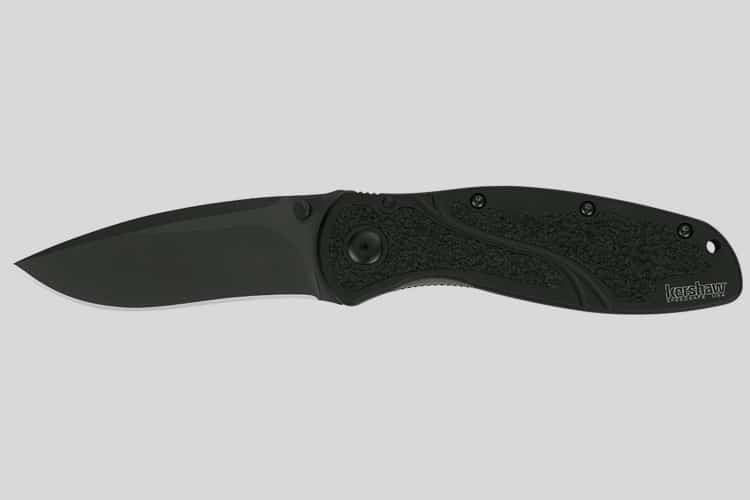 10. Kershaw Ken Onion Blur
This speed safe assists open equipped knife is excellent for quick use. It's light, made from anodized aluminium and a steel/tungsten blade. It's got a reversible pocket clip, which is great for you south-paws, and DLC black coating gives it that no-nonsense look that is always appreciated in a good pocket knife.
Material: Sandvik 14C28N steel, DLC coating; 6061-T6 anodized aluminum handle
Weight: 3.9 oz.
Features: drop point blade shape; SpeedSafe assisted opening
Price: $119.99
Have you subscribed to Ditch the Mask and Get an Air X MicroClimate Helmet? You can also follow us on Facebook, Twitter, and Instagram.
You'll also like:
A Mini Torch Lights Up Over 190 Metres Away
Travel Like You're from the Future with these 11 Rideables
9 Best Electric Skateboards to Keep You Coasting
---
Featured Video from Man of Many