One Smooth Step into the Future with 11 Best Rideables
Rideables have quickly become all the rage. It was only a year ago when one could walk the city streets without seeing any sign of a hoverboard. Fast forward to today and it seems like hoverboards and other rideables are just about everywhere. Even those who reside in suburban and rural communities will likely spot a youngster zooming down the street on a hoverboard at least once or twice a week. Keep on reading to find out what makes for some of the best rideables.
You might also like:
9 Best Electric Skateboards to Keep You Coasting
10 Best Drones to Buy For Photography and Video
15 Best NERF Guns to Wage Workplace Warfare

1. SBU Unicycle
Unicycles look like they are difficult to ride yet the SBU Unicycle makes the challenge quite easy. Just about every component of this rideable is painstakingly crafted by hand. The SBU Unicycle is primarily composed of an extremely rigid material called "6061 alloy". It stands the test of time and looks super cool to boot. Even rotund individuals will be able to hop on the SBU Unicycle without worry. It supports up to 325 pounds of weight. Yet what really matters the most is this rideable's fun factor. It provides a totally hands-free experience. You'll have a blast as you control it with your natural leaning motions. Its other features include regenerative braking, granular level torque control and a riding experience that is almost completely silent.
Features: 0 to 10mph in 3 seconds; Top Speed is 12.5mph; Turn Assist (TM); Push Back (TM); Smart Sense software
Price: $1,795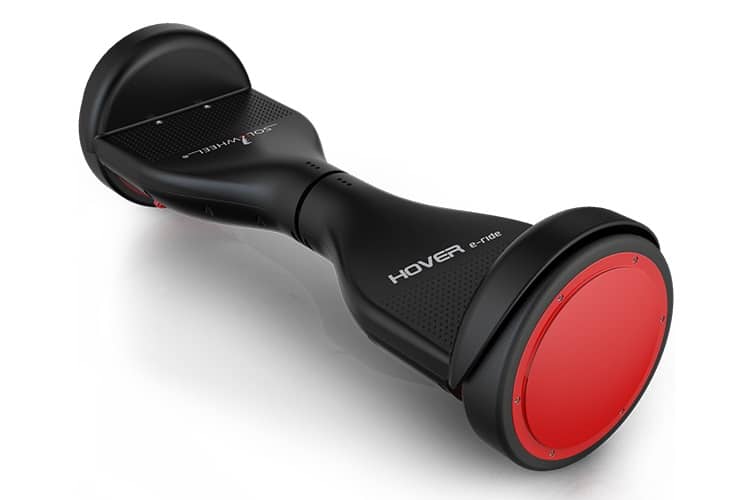 2. Hovertrax
Give the Hovertrax half an hour of practice and you'll feel quite comfortable riding it around town or indoors. The Hovertrax is the world's first-ever two-wheeled self-balancing rideable and one of the best rideables (once you get the hang of it). It has a compact design for portability, three-axis gyrosensors for responsive movement, internal Bluetooth 4.0 to connect to smartphones / wearable devices and a stability mode that kicks in if it is left idle for more than a few minutes. The Hovertrax even recharges its own internal battery with its unique SOLOWARE technology. Hit the brakes or ride it down a hill and the battery begins recharging in seconds.
Features: battery level indicator; N45 magnetic steel; high-polymer polycarbonate case (lightweight and tough); SOLOWARE System; three-axis gyrosensors and accelerometers
Price: $1,495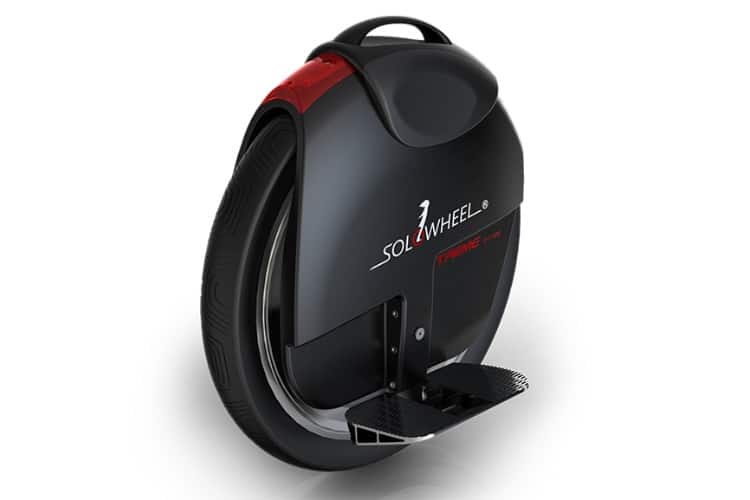 3. Solowheel
The Solowheel is an incredibly powerful machine. It rocks 1800W worth of power that allows it to tackle just about any terrain. You'll love the look of its 18" tires that propel it across even the most rugged of surfaces. The Solowheel's motor is built with 270 stator material and an N45 magnet. Take the Solowheel for a ride and you'll readily admit that it is one of the top rideables on the market.
Features: 270 stator material; N45 magnet; 18″ tire; three-axis gyrosensors and accelerometers; LED taillight; weatherproof; bluetooth 4.0 interface
Price: $2,295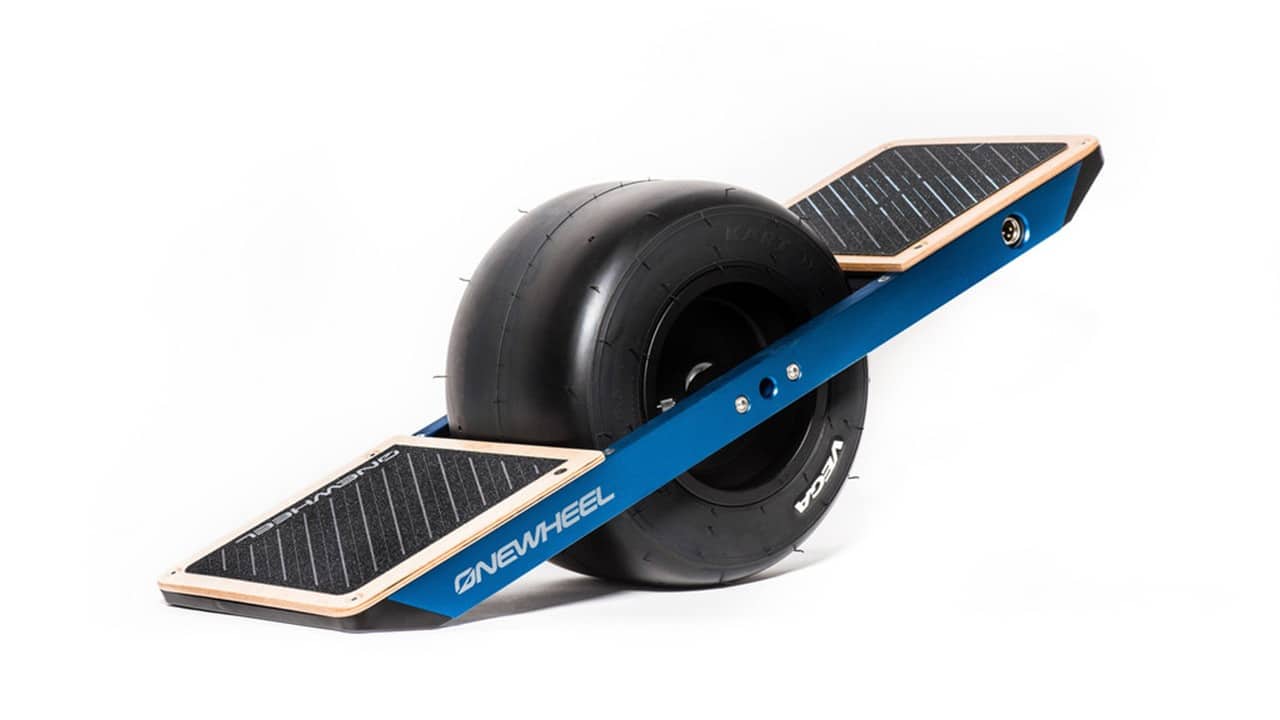 4. Onewheel
The self-balancing Onewheel works its magic with the help of inertial sensors and complex algorithms. You won't need your hands to ride this bad boy. All you do is lean forward to move in a straight line. Lean back to stop. Press your toes or heels on either side to perform a turn. The learning curve isn't steep in the slightest. You'll feel perfectly comfortable on the Onewheel after an hour or so of practice. Its unique brushless hub motor provides considerable power. The high-tech batteries are made of lithium iron phosphate that allows you to ride all day long. Charging takes an hour or less.
Price: $1,499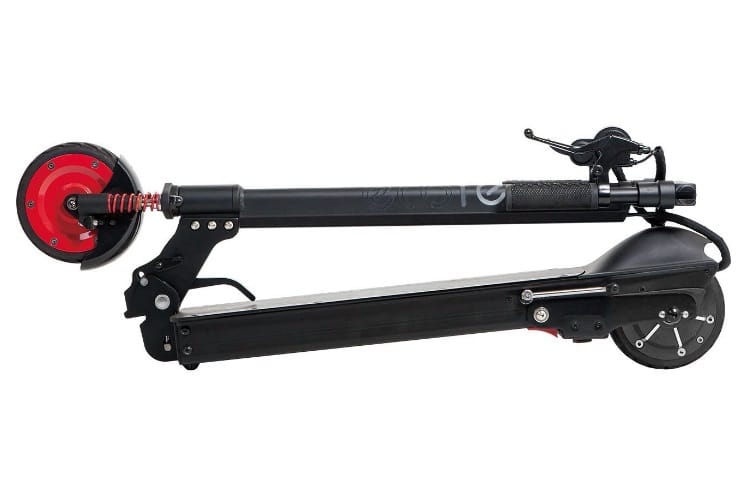 5. EcoReco M5 Air
Among the best rideables is this one with a frame parallel to that of an aircraft. Its features include a comfortable foot deck, full-size handlebars and a stunning design that will catch the attention of everyone in your vicinity. The ride is incredibly smooth, even if you venture onto rough terrain. You'll love the fact that the EcoReco M5 Air allows you to mount your personal electronic device on its gadget mount. You can mount anything from a GoPro camera to a smartphone right onto your new EcoReco M5 Air.
Features: dual suspension; top speed – 20mph; up to 20 miles per charge
Weight: 47 pounds
Price: $1,099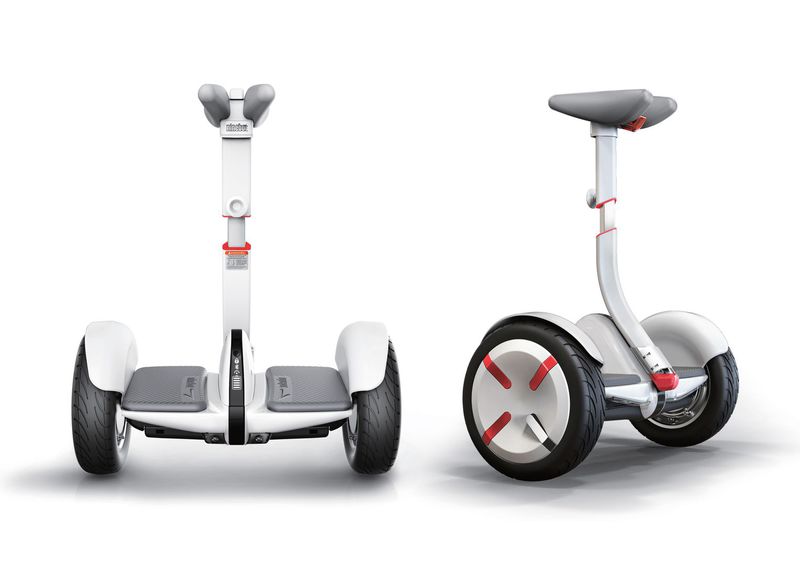 6. Ninebot mini Pro
The Ninebot mini Pro was released only five months ago to a limited number of countries. Hop on and you'll find that you have mastered its controls in a few minutes. It propels you across roads, sidewalks and other surfaces at four times the speed of walking.
Features: bluetooth connectivity (with an app); 10 mph max speed; precision steering
Weight: 28 pounds
Price: $440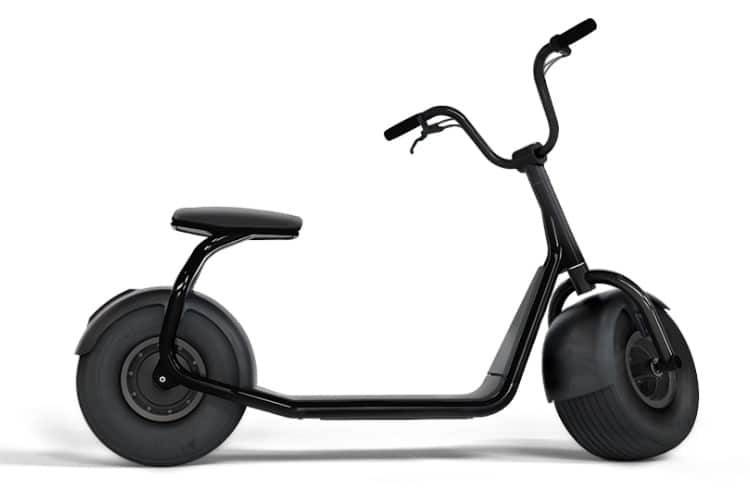 7. Scrooser
If you're in the market for one of the best rideables that's unique and a ton of fun to ride, look no further than the Scrooser. It looks a bit similar to a low rider combined with a scooter. Riding the Scrooser begins with the creation of some momentum through a pushing motion. Once you get going, the Scrooser's internal electric motor takes over, propelling you across the asphalt at speeds upwards of 15 miles per hour.
Features: 25 km/h speed; removable battery; impulse drive
Weight: 61 kg
Price: $3,950
Palace x Mercedes-AMG Turns the GT3 Racecar into 550HP Driving Billboard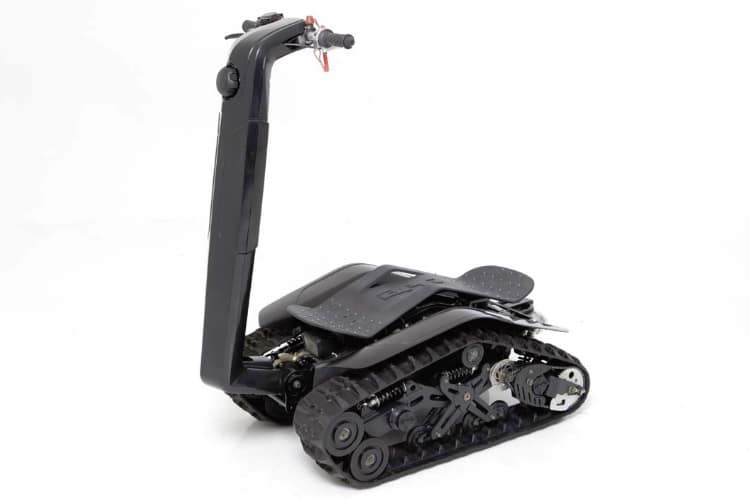 8. All Terrain DTV Shredder
This off-road rideable can handle nearly any type of surface or inclement weather. It has a 196cc, 13 horsepower engine that propels you along at a maximum of 30 miles per hour. The DTV Shredder operates with a platform that is similar to that of a skateboard. It steers quite easily as you shift your momentum. The DTV Shredder is also built with a pivot handle for increased stability.
Features: 196cc, 4 stroke, 13HP engine; top speed – 30 mph
Weight: 280 lbs
Price: $3,999
2016 Christmas Gift Guide – The Drone Enthusiast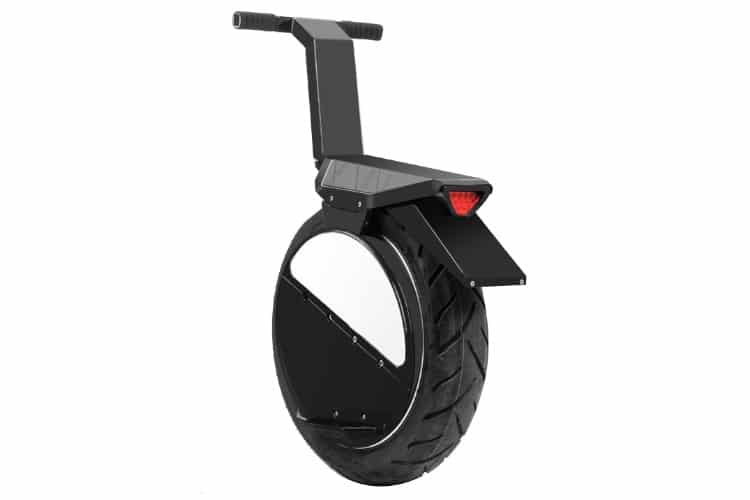 9. Gorilla Wheel
This one-wheel electric motorcycle has a beastly 500W motor. Don't worry about trying to balance the Gorilla Wheel. The engineers behind this rideable perfected its self-balancing capability. Ride it at night and you'll be easily spotted by surrounding pedestrians and motorists thanks to its LED tail lights and head lights.
Features: 35Km/h; 500W Motor; LED tail light and head light
Weight: 29140 g
Price: $1,290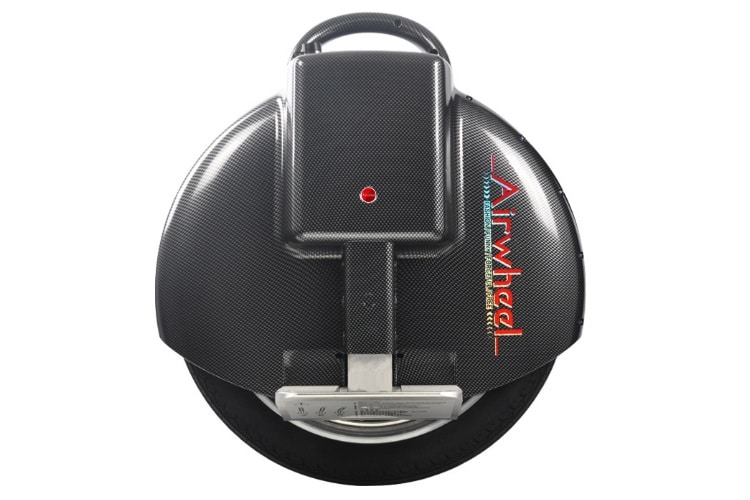 10. Airwheel X8 Mars Rover
The makers of the Airwheel X8 Mars Rover designed this high-tech rideable with an intricate gyroscope system and complex algorithms. The result is an absolute masterpiece and easily one of the best rideables. Go ahead and lean forward or backward to move/stop and you'll find that it feels quite similar to a bicycle. Thankfully, it provides ten times the fun of an old fashioned bike. A full recharge of the Mars Rover's lithium ion battery will only take a little bit over an hour. The Mars Rover is undoubtedly one of the top rideables available in 2016.
Features: 18km/h maximum speed; Carbon-Fibre Pattern; Intelligent Balancing Chip; original Japan-Made Lithium Battery; 16 inches Magnified Slim Wheel Hub
Weight: 11.1 kg
Price: $899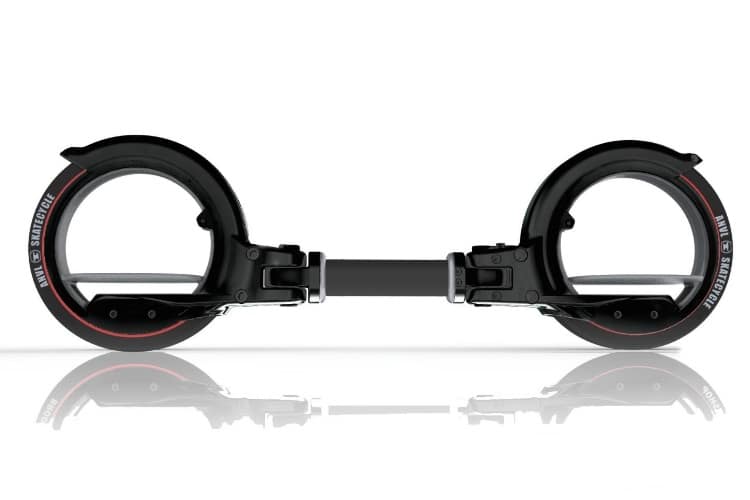 11. Skatecycle
Rounding out the list of best rideables is the Skatecycle, a self propelled hubless skateboard able to be used on flat ground or tackle any skate park. It's not electric but you accelerate by shifting your weight alternating your feet similar to a ripstick. The wheels on this bad boy are 9 inches which means you can do some deep carving and it's light enough comfortably hold over your shoulder.
Features: 9-inch wheels; aluminum frame; Hubless polyuretethane wheels; double-Jointed twisting axle; portable
Weight: 7.3 pounds
Price: $169
You might also like:
9 Best Electric Skateboards to Keep You Coasting
10 Best Drones to Buy For Photography and Video
15 Best NERF Guns to Wage Workplace Warfare