$1.3 Million Azimut Verve 47 Yacht Marries Italian Class with North American Design
The Italians have their eyes on North America — no, not in that way, but in terms of yachting. The Azimut Verve 47 Yacht was built with the North American market in mind, and it offers an Italian version of American muscle with four 450 horsepower Mercury Racing outboards. Michael Peters, a naval architect based in Florida, came up with the idea for the stepped hull, while Francesco Struglia, an Italian designer, finished off the interior and the topside. But the real impetus behind the Verve 47 was Frederico Ferrante, Azimut USA's president.
You'll also like:
The Reverso Air is a Folding Sailboat You Build Yourself
The Seakart 335 Could Be a Jet Ski, or a Yacht Tender
115m Stormbreaker Superyacht is Built for the Off-gridder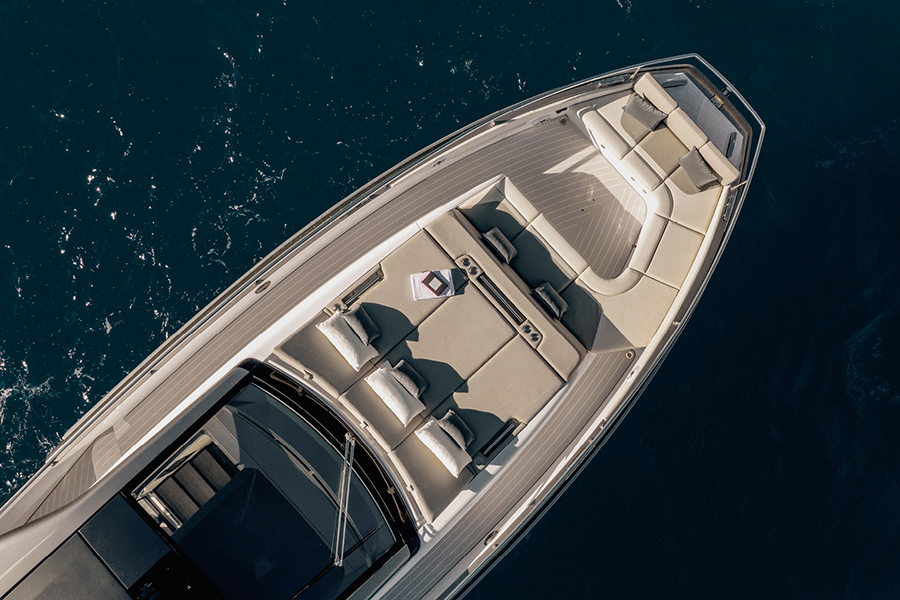 Seeing a growing demand for centre consoles in the US market with builders like Scout, HCB, Boston Wahler, and Midnight Express all introducing mega-centre consoles in the last few years, Ferrante knew that Azimut's yachts had to change. "I wanted us to introduce a new type of offshore dayboat, but not based on a fishing-boat design," explains Ferrante. "Nobody builds a better fishing boat than the American builders. Italian yachts, on the other hand, satisfy the need for beauty, with sexy lines and elegance." That vision had to be interpreted, however, and Ferrante was pretty clear with his expectations. "I knew we needed to help our Italian designers understand exactly what we wanted. So we specified many features specifically for the American market that you wouldn't see on an Italian Yacht."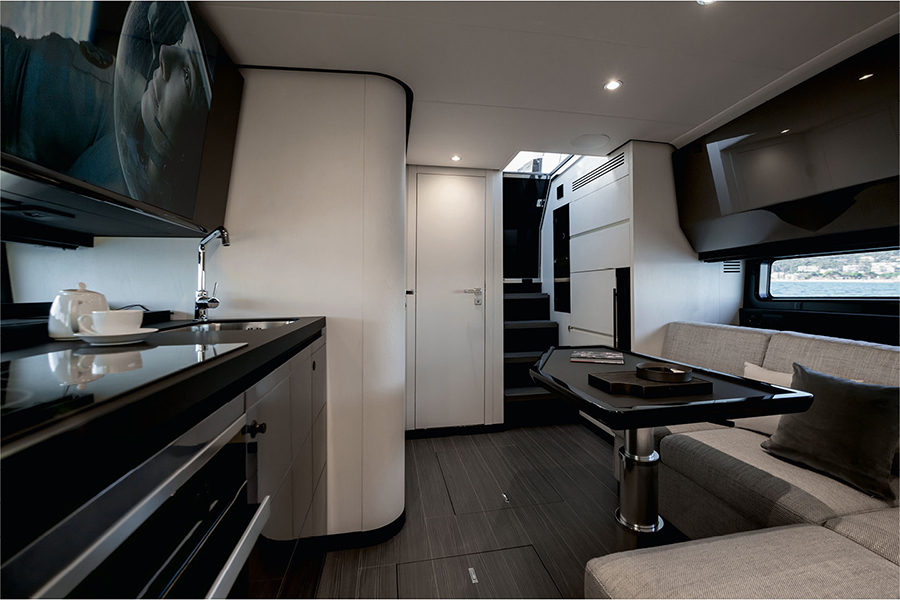 One of those features was speed. With the Mercs in place, the Verve 47 hits a top-end speed of 60.1 miles per hour, and it has instant acceleration while also being able to handle tight turns. With joystick control steering and a bow-thruster for tight maneuvering around docks, the Verve 47 handles like a dream. It also has SkyHook station-keeping, which keeps it in position using GPS rather than anchoring.
The yacht comes with plenty of amenities, such as a fold-down diving platform on the port side, a pop-up 54-inch colour television, Kenyon grill and two-burner infrared stove, and a refrigerator and icemaker. There are two sleeping areas along with the full head and large galley, all done in white, pickled-oak joinery, tweed fabrics, and metallic grey for the counters. "We designed it more like a Manhattan loft. We were able to put a premium on space below, which really separates us," says Ferrante. The boat starts at $1.3 million, with plenty of add-ons available.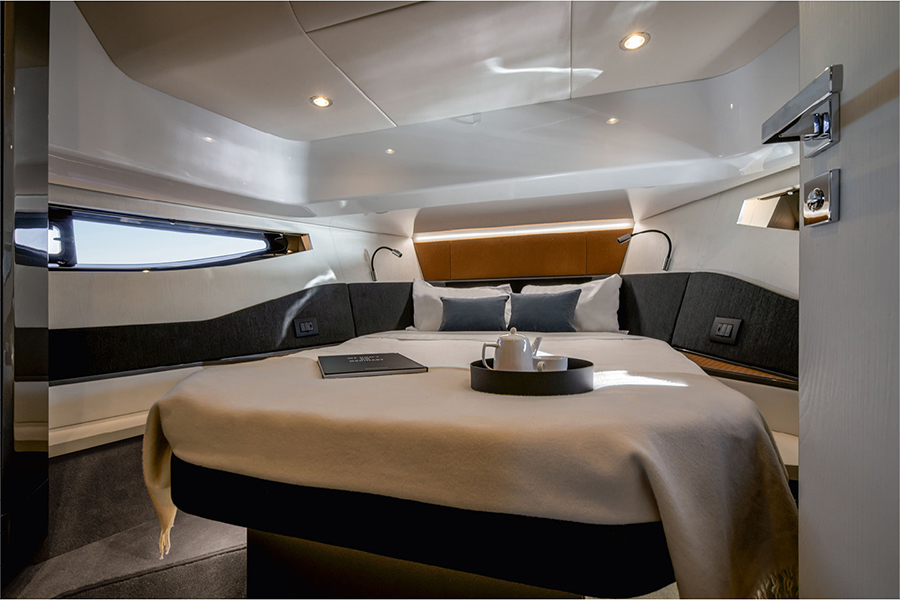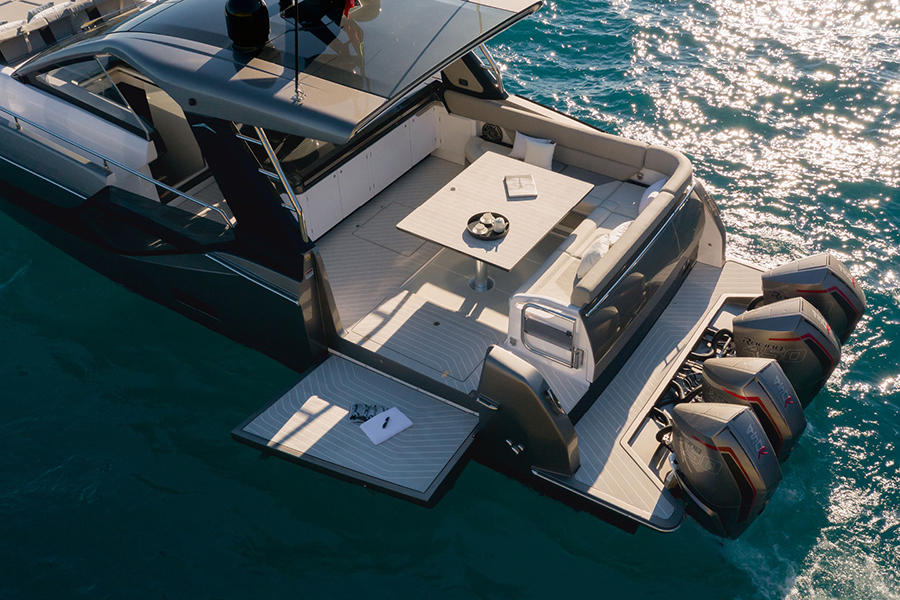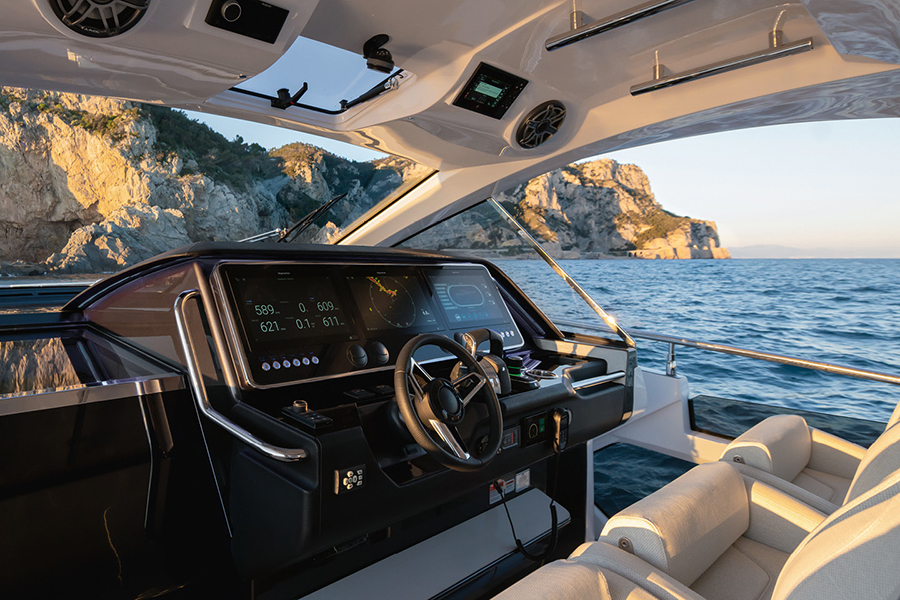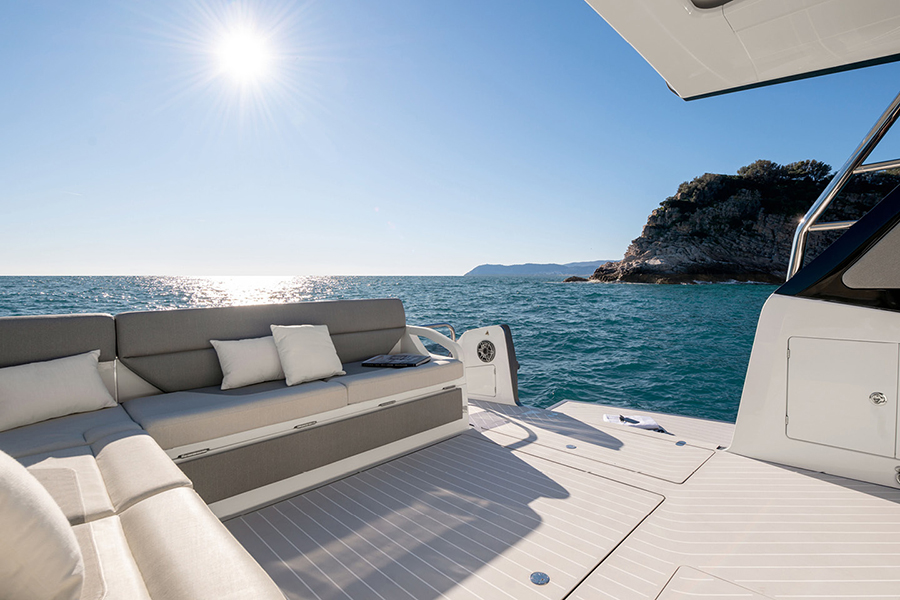 You'll also like:
$19 Million Numarine 37XP Superyacht Triples the Luxury
Lazzarini's New Superyacht Has a 'Gaping Hole' in the Middle
115m Stormbreaker Superyacht is Built for the Off-gridder