Audi e-tron GT is Cool Enough to be Iron Man's New Ride
Audi is going through a rapid transformation, embracing electric mobility with open arms. That means no more noisy V10 powered R8's but that doesn't mean that the future looks or sounds boring as its newest EV, the e-tron GT shows there is still hope for die-hard enthusiasts. In fact, one look at this svelte new Audi and you would half expect this to be Tony Stark's new mode of transportation.
You'll also like:
2022 Porsche Taycan Upgrades the Impossible
Tesla's S Plaid+ is the 'Fastest Production Car Ever'
Rivian R1T and R1S Could Launch in Australia But Don't Hold Your Breath
It is certainly an antidote to the faceless EVs that are difficult to digest and uses a gorgeous GT body style along with the freedom in design which an electric car gives. It's a four-door coupe being blessed with a sharp dressing sense and some intricate detailing. We love the way the sloping roofline melts into the rear and those large tail-lamps which make the car look wider along with adding a ton of muscle. The front meanwhile has the traditional Audi grille but is less upright now and more streamlined. The e-tron GT is by far the most visually appealing Audi and is arguably as pretty as its Porsche Taycan sibling.
Speaking of which both the Taycan and the e-tron GT are based on the same platform albeit with a different personality being embedded in them. The Audi has the usual dual electric motor power train along with being mixed with an all-wheel drive layout. A combined output of 598PS and 830Nm in its most potent RS GT form enables it to basically rocket off to 100 km/h in 3.3 seconds while autobahn theatrics would be limited to 250 km/h only.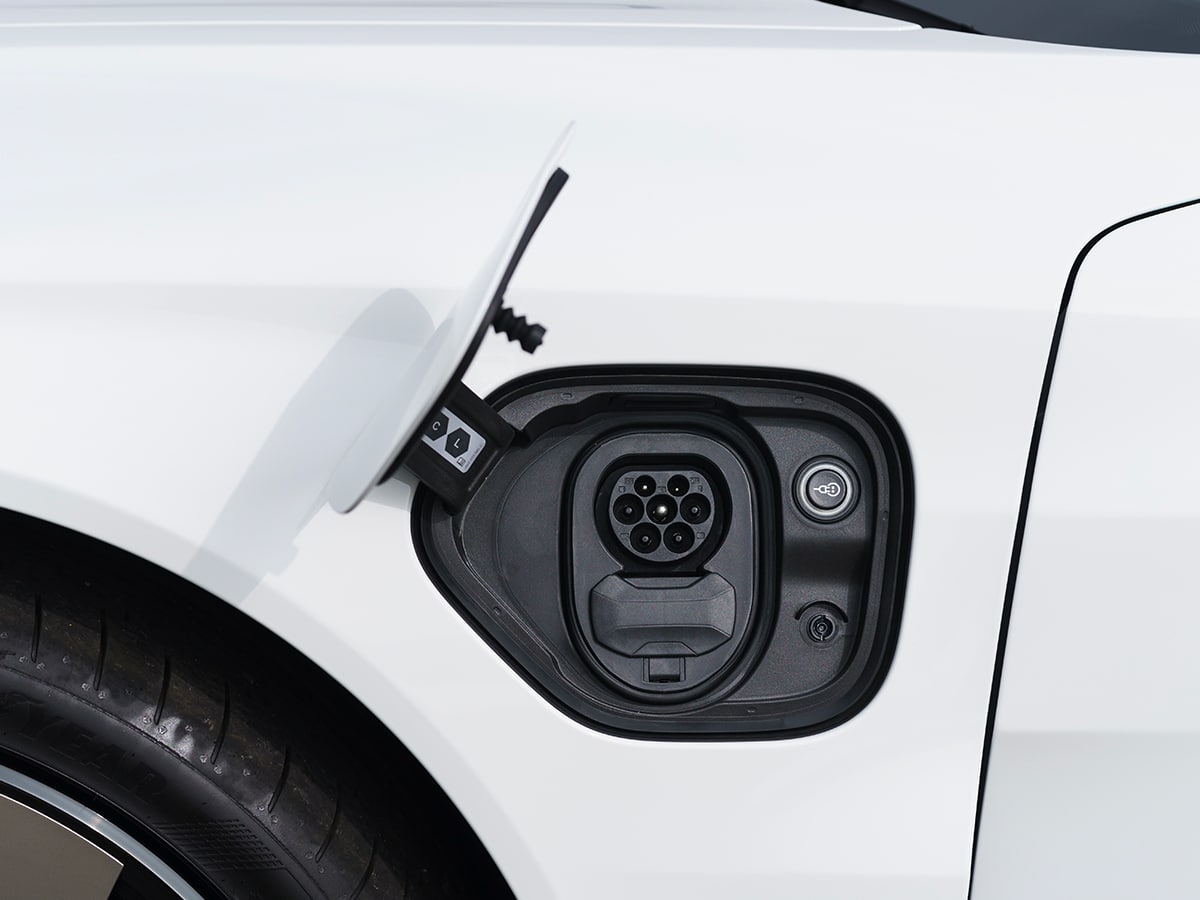 The lithium-ion battery system is located at the lowest point of the car for a sports car like centre of gravity while the claimed range of 487km (WLTP) is good enough for its GT pretentions.
Inside, Audi has resisted the recent trend of putting touch screens everywhere and there are actual buttons to operate basic functions. What a pleasant surprise! Of course, the virtual driver display and the centre screen are all layered beneath a fancy digital canvas but beyond that, the use of sustainable materials all over the cabin is an interesting feature.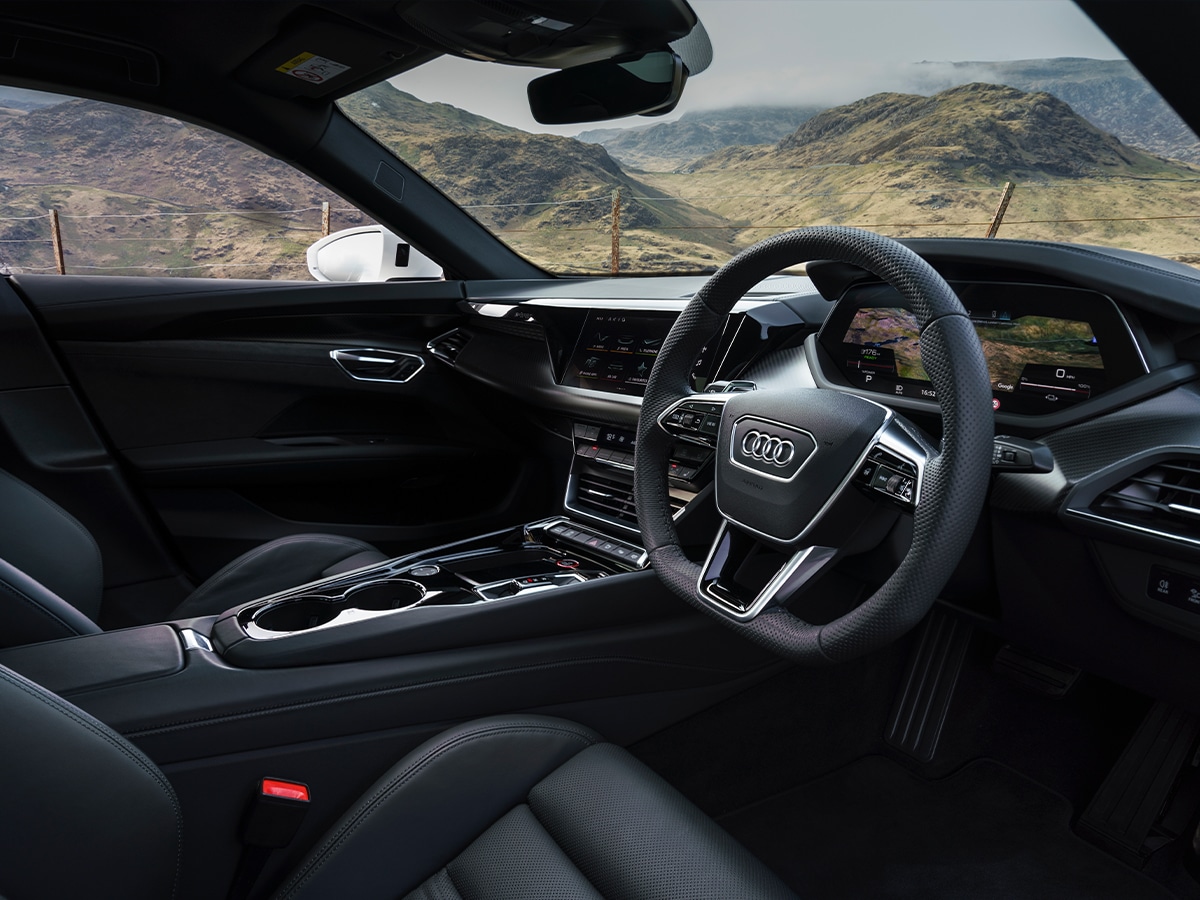 It's a leather-free cabin and uses a mixture of artificial leather and the microfiber material 'Dinamica'. Further stressing its eco-credentials is the fact that the Polyester fibres are made from old plastic bottles, or textiles, or residual fibres from selvages.
The e-tron GT then is an interesting melting pot of supercar-like performance along with a generous helping of environmental consciousness while all this is wrapped around a gorgeous four-door coupe design. Expect it to land in Australia by next year and prices would be less than the Porsche Taycan too. It seems we will not missing the R8 that much after all!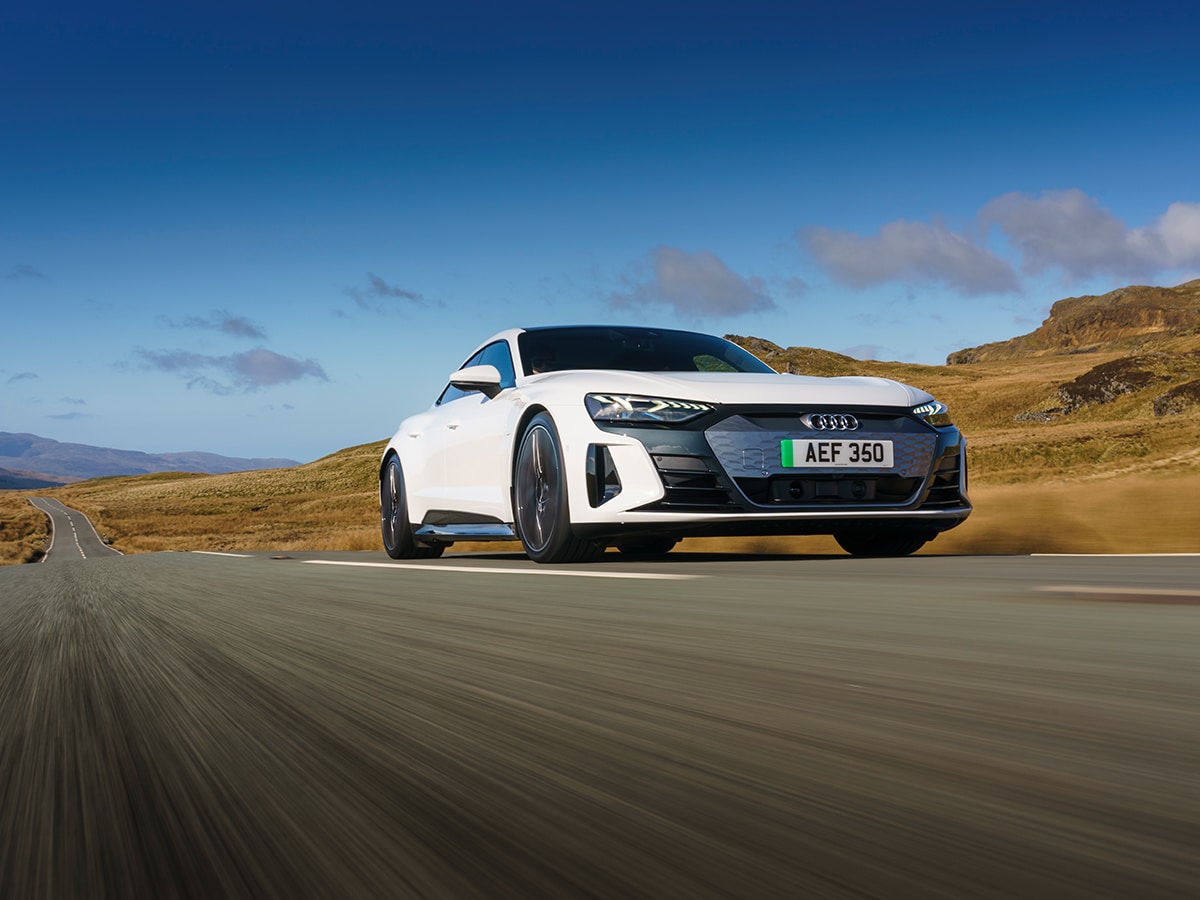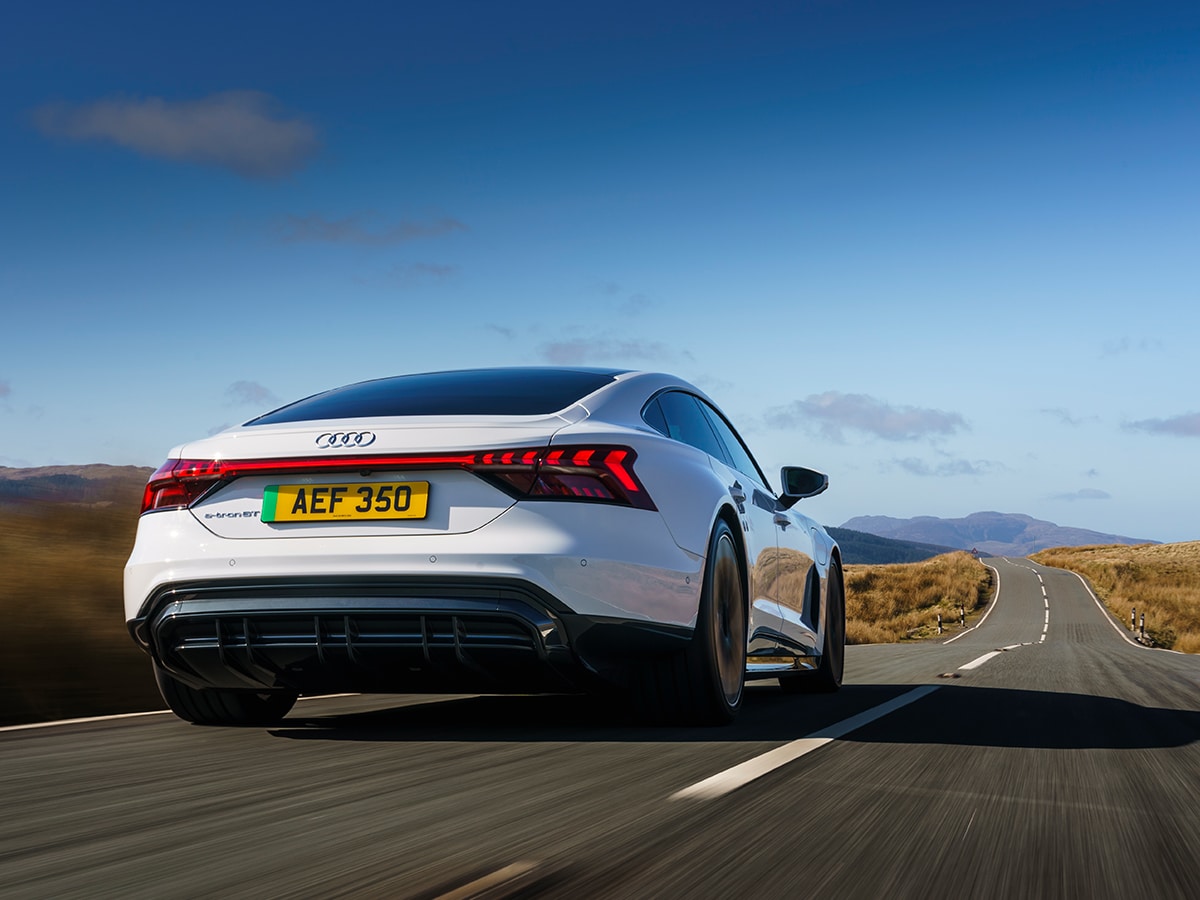 You'll also like:
2022 Porsche Taycan Upgrades the Impossible
Tesla's S Plaid+ is the 'Fastest Production Car Ever'
Rivian R1T and R1S Could Launch in Australia But Don't Hold Your Breath