Battle Approved Motors UTV is an All-Electric Off-Road Warrior
Try out this visual—mix a Ferrari and a Tesla together and add in a healthy dose of good, clean dirt. That's about what you get when you come across the Battle Approved Motors UTV. The off-road startup has unveiled its new electric, four-wheel-drive car and it looks to be a mash up of Lightning McQueen from Cars and a vehicle from Mad Max.
You'll also like:
Audi Unveils Dakar-Destroying RS Q e-tron Electric Rally Car
Dongfeng Warrior M50 is an "AliExpress" Hummer With Ridiculous Price Tag
2022 BMW X5 Black Vermilion Edition is a Baller, Blacked-Out Special Release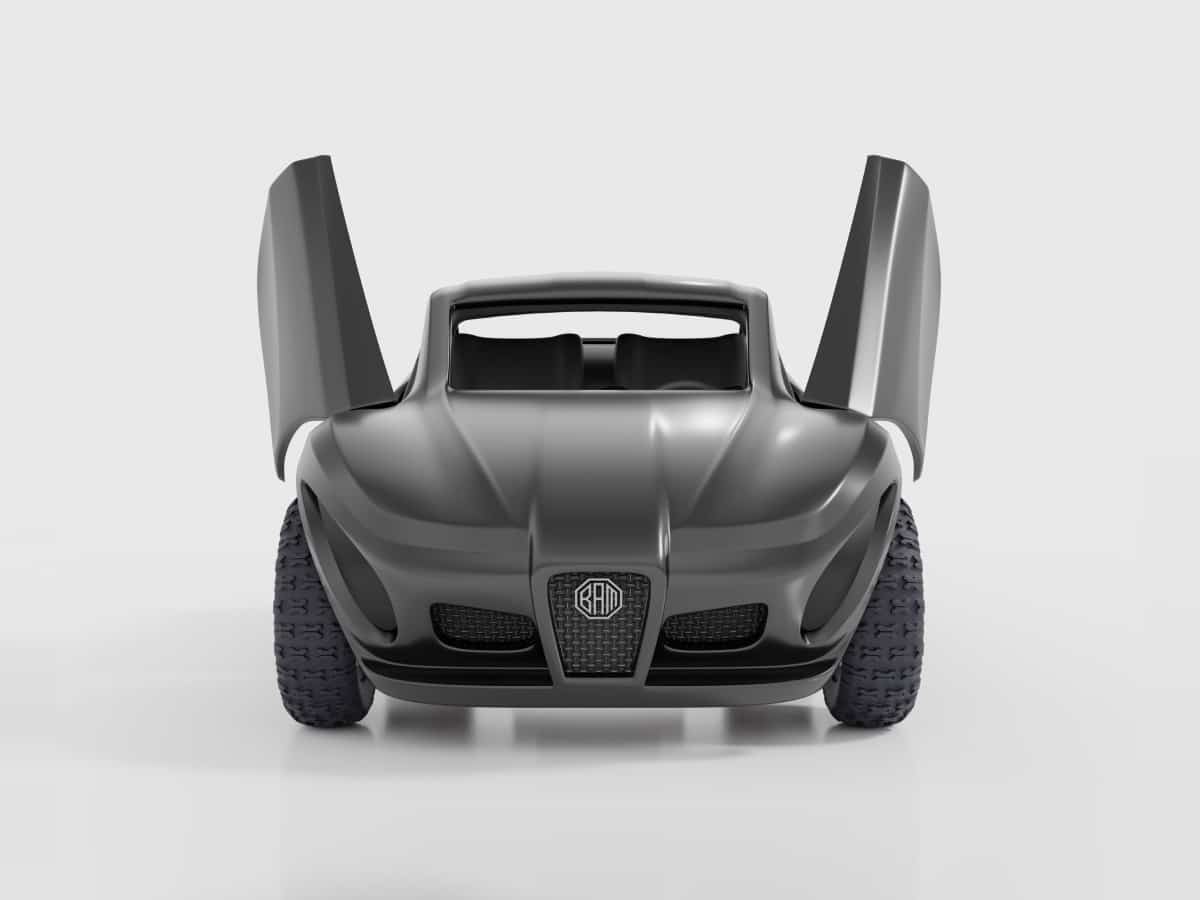 Battle Approved Motors is the brainchild of Chris James, an entrepreneur with a history of professional BMX riding and filmmaking. For the past five years, James has been working with his group of experts to develop the R101. The off-roading electric car is built on a Chromoly chassis that features long-travel suspension as well as a generous lift kit—both of which are needed not only for conquering rough terrain, but also to make space for the fat tires. The car has lines that are similar to what you would imagine for a Corvette, just shortened. The UTV will allow for side-by-side riding.
Not much has been shared regarding the engine and its performance, outside of it being powered by battery. While the exterior is rugged, on the inside the R101 features a high-tech dashboard built around a giant touchscreen. The vehicle is still in a conceptual stage, but that hasn't stopped the money from flowing in. Investors have already committed over $800,000—and that represents just the interests of 1,000 investors. And there's still room to become an investor if you're interested.
With that kind of backing, Battle Approved Motors should be able to move from conceptual to reality without much difficulty. The R101 will come completely ready to drive, so you won't need to go to a shop to assemble anything or to make any modifications. And you get the added benefit of knowing that you're helping prevent even more damage to the environment.
You'll also like:
Audi Unveils Dakar-Destroying RS Q e-tron Electric Rally Car
Dongfeng Warrior M50 is an "AliExpress" Hummer With Ridiculous Price Tag
2022 BMW X5 Black Vermilion Edition is a Baller, Blacked-Out Special Release