Commonwealth Classics' 1990 Land Rover Defender 110 Cops a Unique Upgrade
It pays to have friends, especially when those friends have connections that can get you a 1990 Land Rover Defender 110 Truck. "About a year ago I met Jamie, a friend from Georgetown who wanted a Defender," explains Bill Desrosiers, the founder of Commonwealth Classics. "He was in luck: I had just months prior shared beers and a massive chilli-laden cheeseburger in Portugal with Marco of Unique Masterpieces and shaken hands agreeing to sell his trucks here in the U.S."
You'll also like:
This 1984 Land Rover 110 is a True Gentleman's Dormobile Overlander
This Resto-Mod 1967 Dodge Charger is Downright Menacing
Land Rover Defender Shows its Mettle in No Time to Die Promo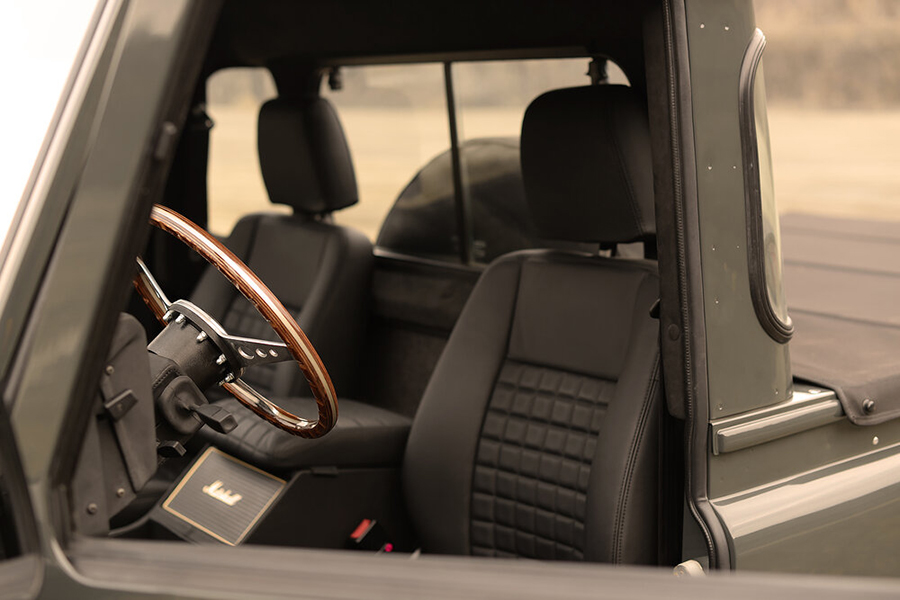 While it sounds like a match made in heaven, this story didn't go exactly to plan. The truck was supposed to be a 110 double cab, but there was only a 110 single cab available. It didn't really matter to Jamie, and Commonwealth Customs more than made up for that with an interior done in charcoal over black leather. An air conditioner was also added to the rebuild, along with an AlliSport variable geometry turbo and uprated intercooler, and a short shifter. Unique Masterpieces customised a Marshall inset Bluetooth speaker for the rig, and a rear Tonneau cover finished off the looks. Not bad for a truck that had led a tough life getting beat up on a farm in Spain.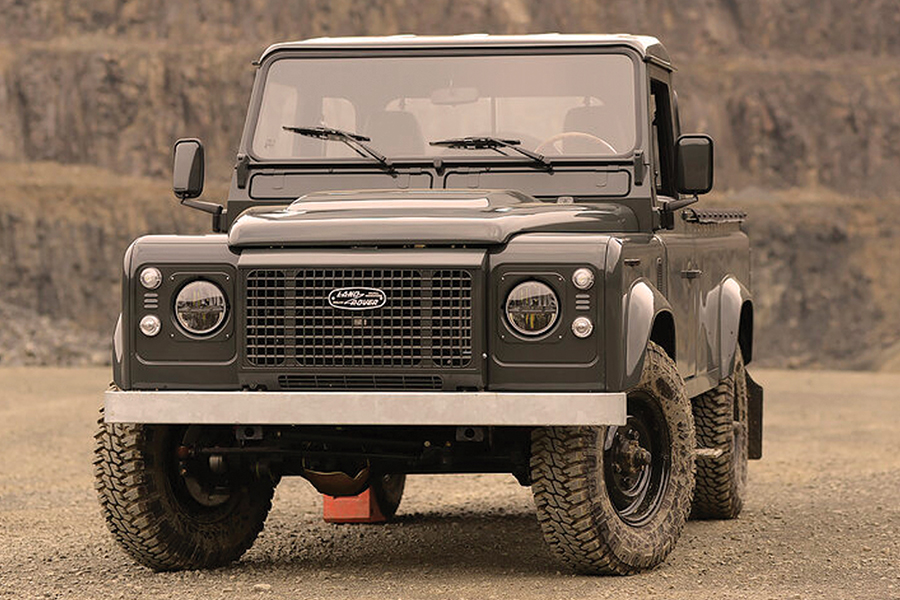 For the exterior, the truck was fully dismantled down to the chassis and then refinished in a dark charcoal grey. A spare tire is mounted behind the cab in the bed, which is lined with a high-grade black rubber. Steps were added to help with access to the bed as well as to the cab on both driver and passenger sides.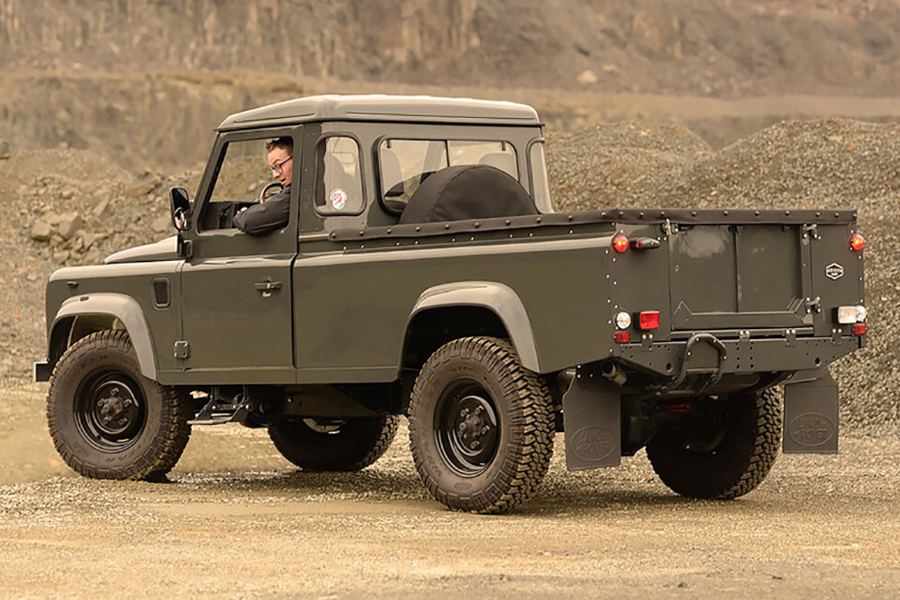 Under the hood, Commonwealth fully rebuilt the 200Tdi four-cylinder turbo diesel and the 5-speed LT77 manual transmission. That's plenty of power to get the job done. Jamie is still hoping for that double cab, but until it comes in, he's not complaining about the 1990 Land Rover Defender 110 Truck he picked up for $155,000.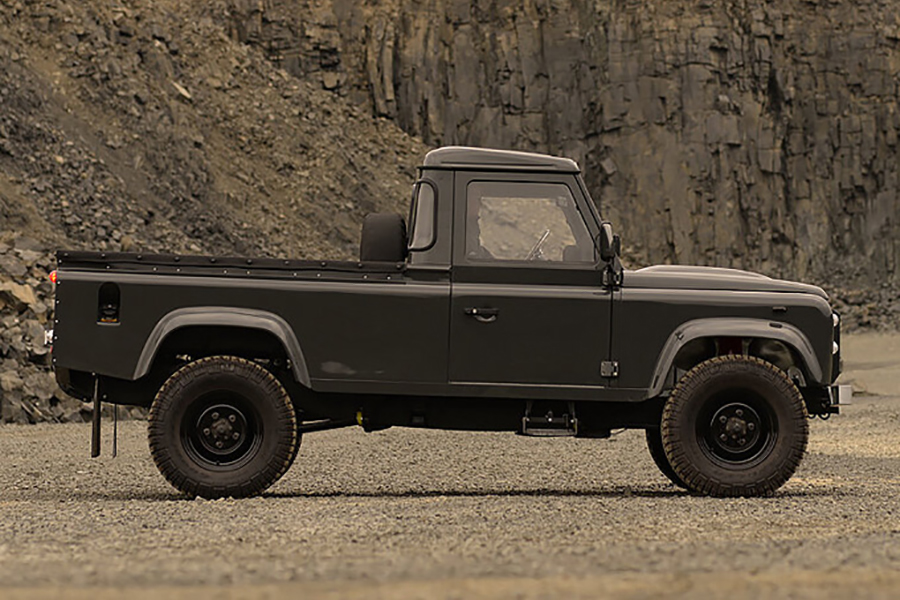 You'll also like:
This 1984 Land Rover 110 is a True Gentleman's Dormobile Overlander
This Resto-Mod 1967 Dodge Charger is Downright Menacing
Land Rover Defender Shows its Mettle in No Time to Die Promo