Nissan Hyper Adventure Concept Hints at the Next-Gen Patrol
Nissan has been on a concept spree of late and the latest Hyper Adventure Concept is perhaps its most ambitious. The outdoor adventure vehicle hints at the future of off-roading, exploring uncharted territories through a firmly eco-friendly lens. To be shown at the Japan Mobility Show in 'virtual form', the Nissan Hyper Adventure Concept could also give a sneak peek of the next-gen Patrol SUV, ditching V8 power for a downsized twin-turbo V6.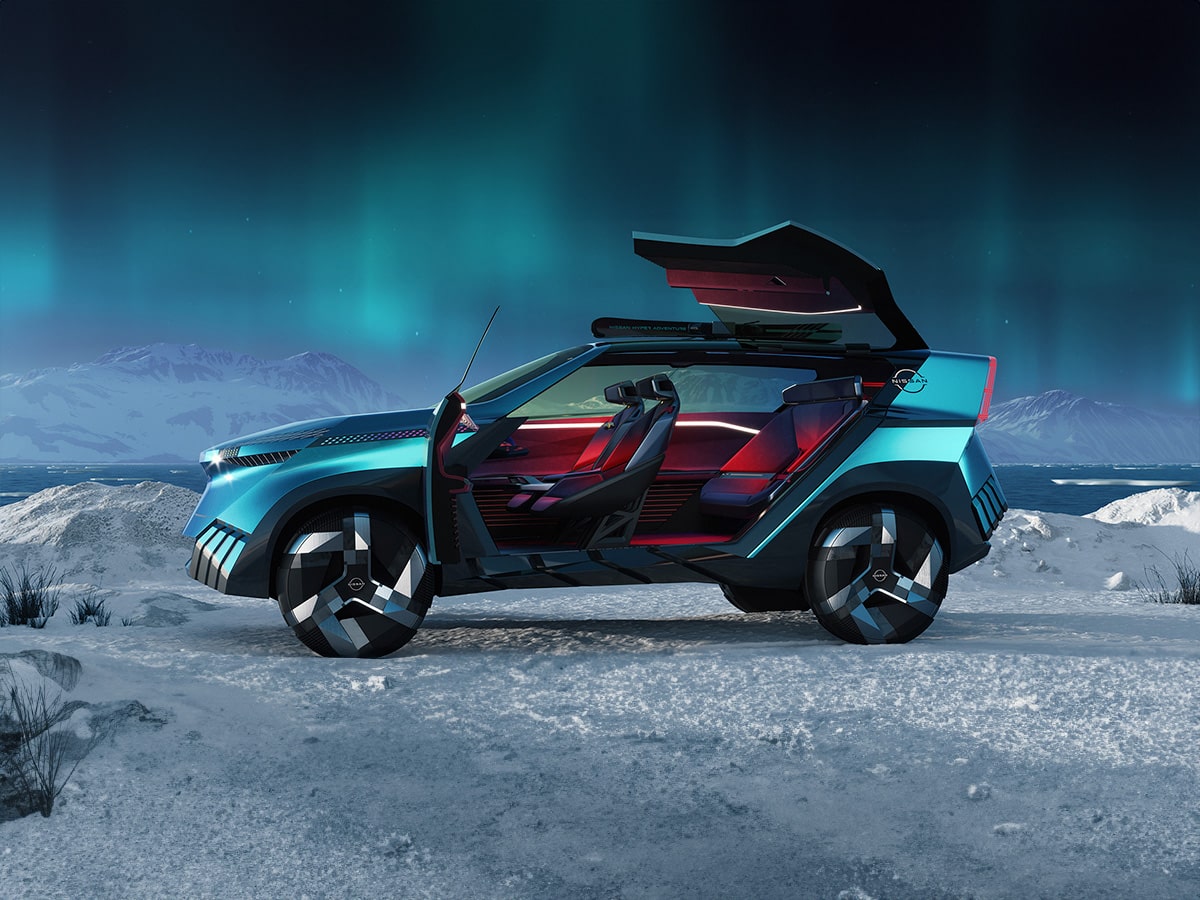 The all-new 'digital concept' features V2X (vehicle-to-everything) technology, a feat that enables the Hyper Adventure Concept to double up as an energy source where you can use it to power gadgets, light up campsites, or even recharge electric jet skis. Its V2X capability can also provide power to homes (V2H) or a local community by contributing surplus power to the grid (V2G).
The design on the other hand is edgy and minimalistic with its radical surfacing mostly focused on aerodynamics. There are simple but crisp lines all over and more aero is achieved via the glass that integrates the roof plus side windows and the flush surface of the rear end.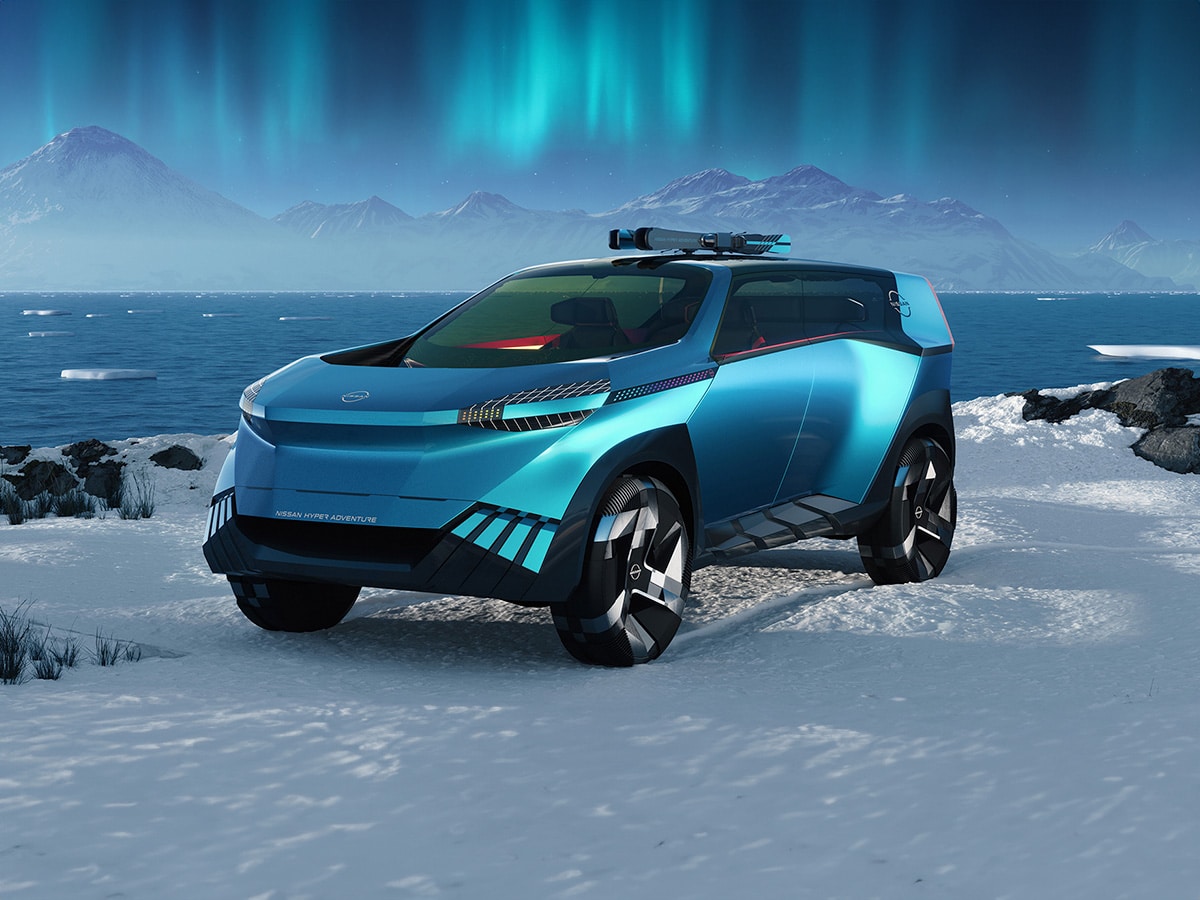 The Nissan Hyper Adventure Concept's wheels, front and rear bumpers are also fitted with crampons, or snow traction gears. The rear meanwhile gets Tesla Model X style falcon doors and the seats here can rotate 180 degrees on an axle too. Elsewhere, you get automatic extendable and retractable steps.
The outdoorsy feeling is more seen on the inside with the design being akin to a futuristic spaceship while being dowsed in screens. There is no traditional instrument panel as it is merged to the bottom of the windshield and gives the feeling of the car being transparent. The concept features plenty of storage space for adventure lovers with the ability to store outdoor equipment such as tents, skis, or even a kayak.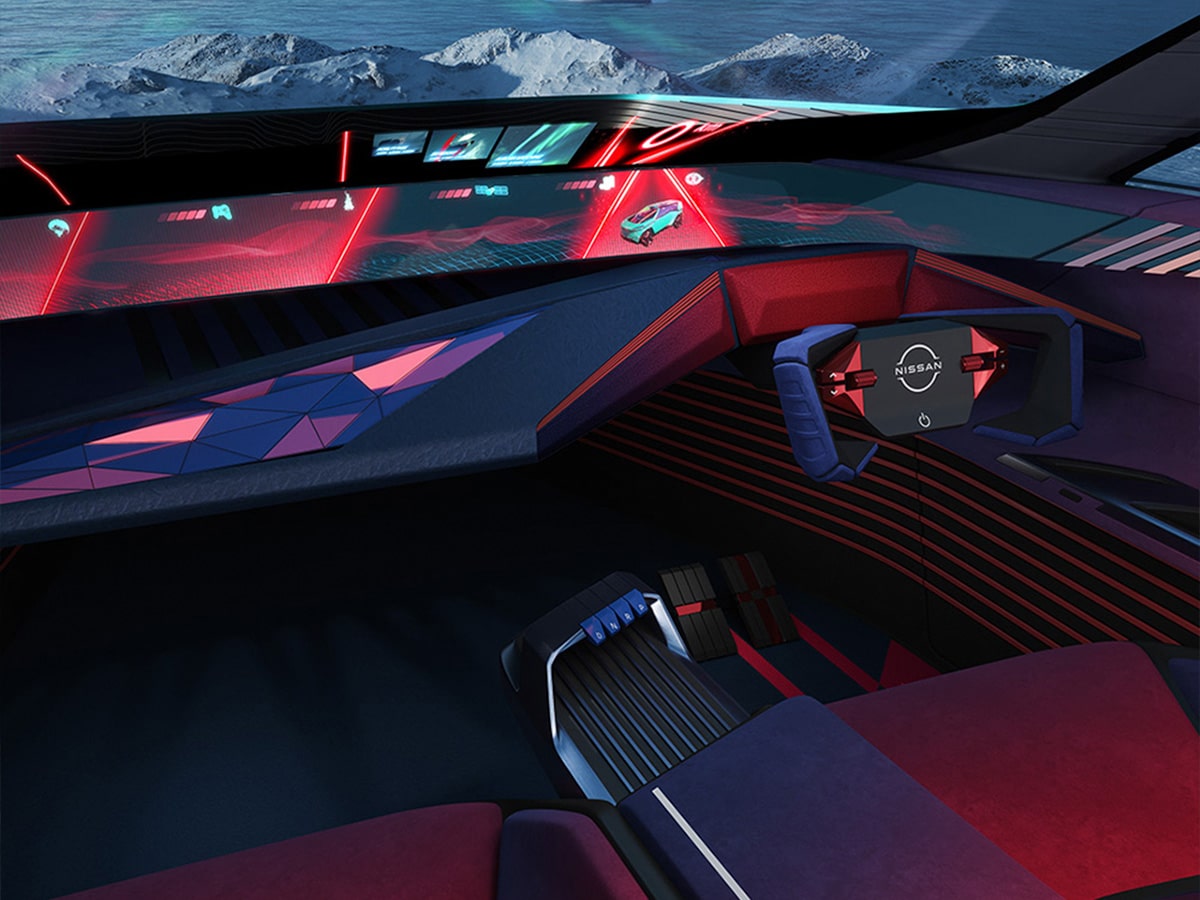 Nissan has not revealed anything about its battery pack or performance but it has the e-4ORCE all-wheel-control system which is also present on the Ariya electric SUV. We do like this restrained but edgy design direction that Nissan is taking and the Hyper Adventure concept also shows how lifestyle-oriented cars would look in the electrified era.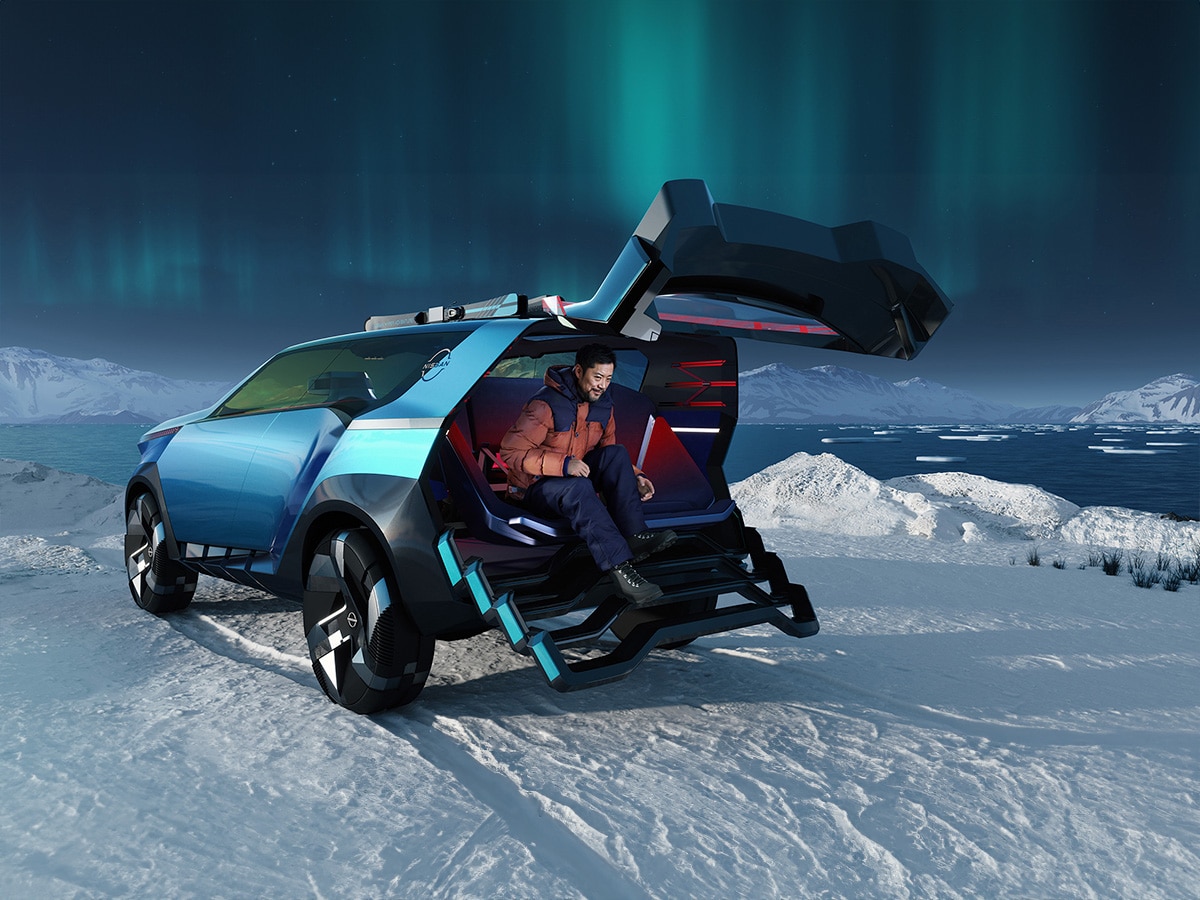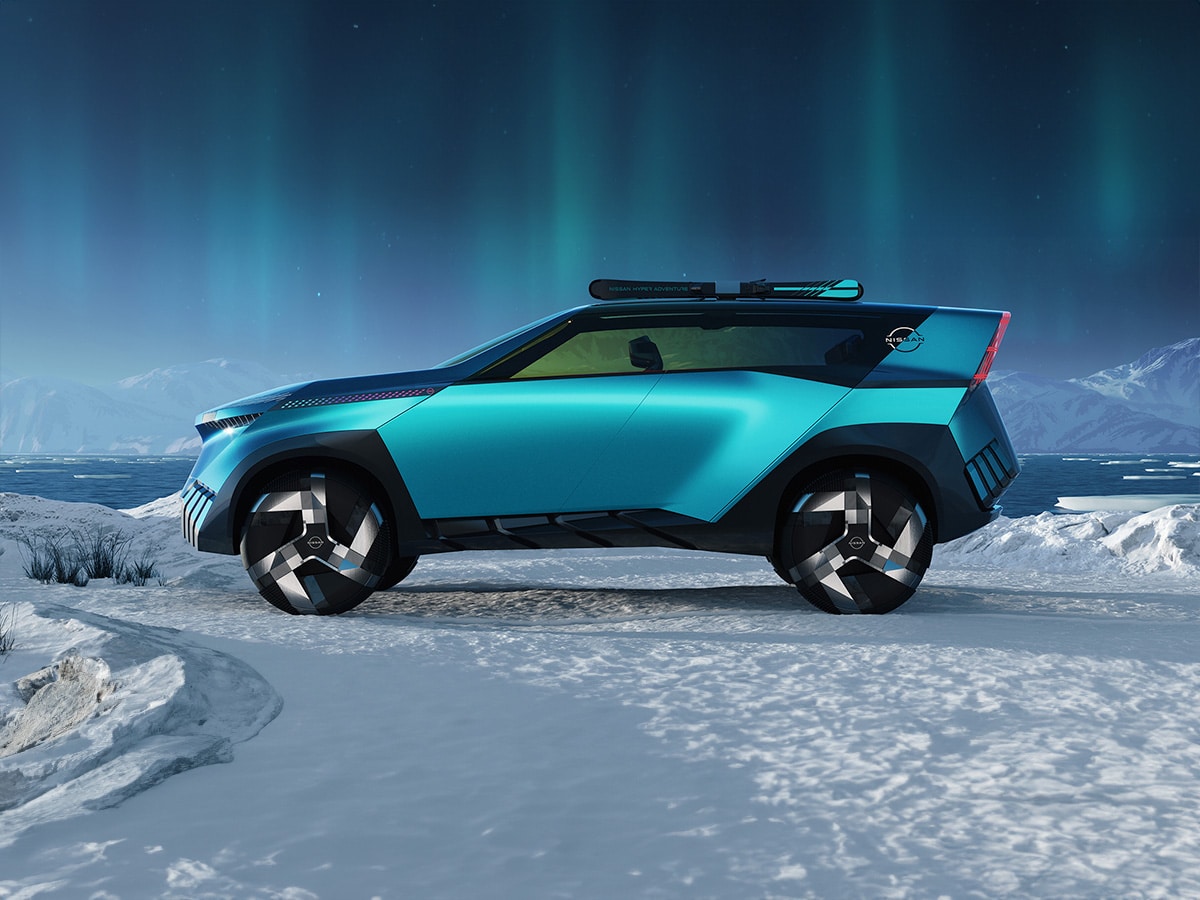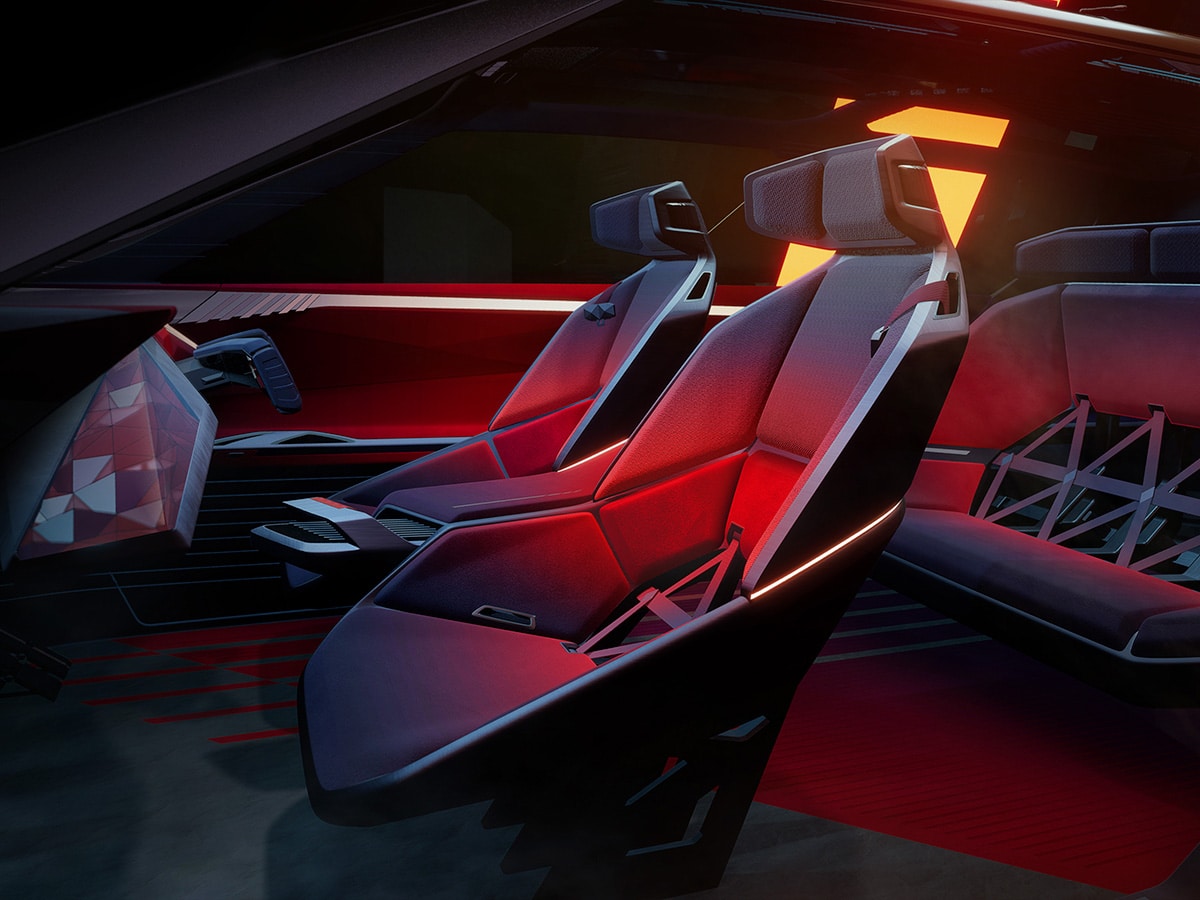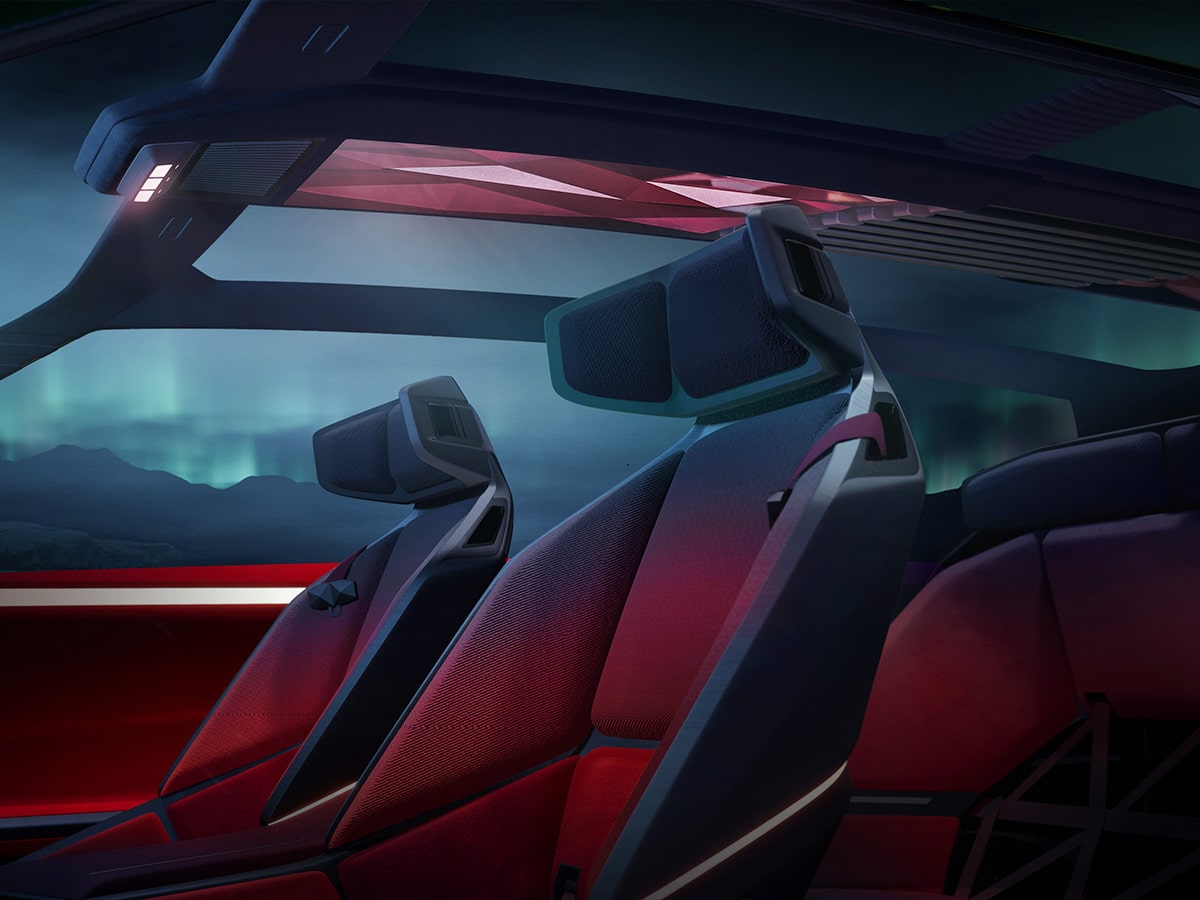 You'll also like:
Nissan Hyper Tourer Concept Proves Minivans Can Be Cool
Bonkers 1,000kW 'Hyper Force Concept' is the Future of the Nissan GT-R
Nissan Just Teased an Electric Skyline GT-R Prototype
---
Featured Video from Man of Many