When was the last time you really listened to your favourite music? We're not talking about riding on the train with your noise-cancelling buds, but sitting down and really appreciating music in its purest form. Like us, you probably thought that was 10mins ago when you were having lunch at your local cafe, and while traditional headphones and earbuds have come a long way for sound quality over the last decade, they still can't touch ultra-high-end products like the Sennheiser IE 600.
It's like a hidden secret in the audio world. Audiophiles have been clued into it for decades but only recently did we become enthralled into the high-fidelity universe after checking out a pair of Sennheiser IE 600s. Want to join the exclusive club? Here's what you need to know.
It's In the Details
We're not only talking about the details of the sound here but the construction of all parts. Music, headphones, cables, and everything else you can feel and hear when it comes to this grade of device. In the case of Sennheiser's latest offering, the IE 600 benefits from a meticulous manufacturing process that is the hallmark of the brand's audiophile earphone family.  Designed in Germany and produced in Ireland, the IE 600 benefits from industry-leading channel matching with the goal of exceeding the expectations of audiophiles from both a sound and manufacturing perspective. Here's how they've done it.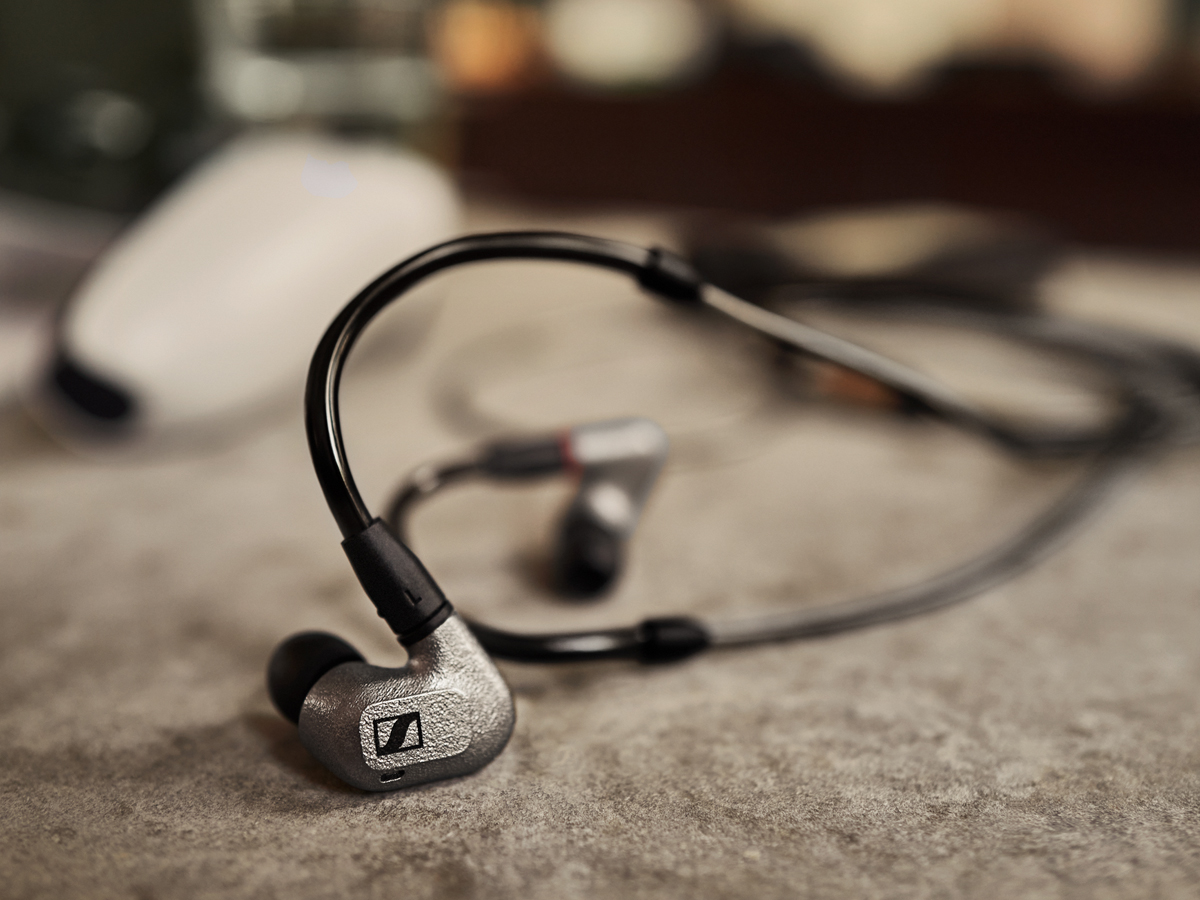 Under the Skin, Exceptional Components
Cutting edge luxury is how we'd describe the listening experience with the IE 600. With many audio streaming platforms now providing FLAC lossless audio we finally had a set of headphones that were up to the task. In listening, you can hear the exceptional components at work, extracting all aspects of the sound and combining them to create a one-of-a-kind listening experience. The sound is neutral, accurate, full, and detailed. About as true to life as you can hear, the 24-bit recording of John Mayer's Red Rock performance was a true standout listen for us and the 8-minute guitar solo had never sounded so good. Every breath and pluck of the guitar string could be heard, with background vocals adding to the theatre.
"At the audiophile development team, we intently listen to the feedback of our incredibly passionate customers. The IE 600 delivers a neutral reference tuning in combination with our industry-leading miniature transducer technology," said Jermo Köhnke, product manager at Sennheiser.
Frequency response: 4 Hz – 46.5 kHz
Total harmonic distortion: 0.06% THD (1 kHz, 94 dB)
Impedance: 18 ohms
Other features: Gold-plated MMCX connectors, choice of para-aramid reinforced cables (3.5 mm, 4.4 mm). Treasure Hunt Code: HUNT5RW3Z.
So how does it work? Well, the virtually distortion-free reproduction of music is offered from Sennheiser's TrueResponse transducer and a single 7 mm driver is responsible for the extra-wide frequency range and ultra-low distortion sound. This is where the accuracy comes from and expressive vocal performances found in the aforementioned John Mayer concert take advantage of such quality. Nuanced sound can be attributed to the IE 600's dual two chamber absorbers (D2CA) which capture the sounds you want to hear while revealing others often lost in the fine structures of your music. The resulting bass tone is steep but never overwhelming, more so a complementary characteristic of sound.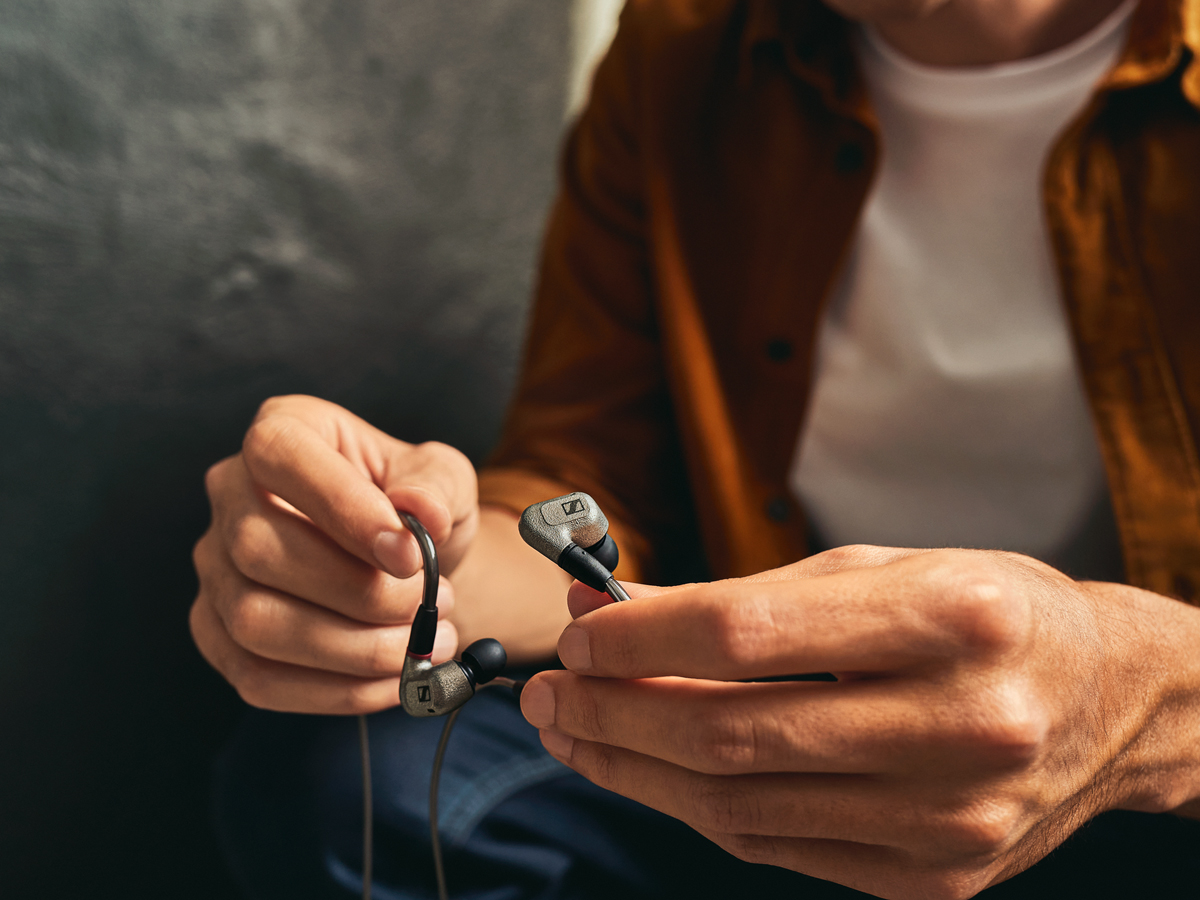 On the Surface, NASA Technology
Designed to provide an enjoyable audio experience to last a lifetime, the headphones feature a patented 3D printed process where the housings of the IE 600 are crafted from ZR01 amorphous zirconium – a metal with a glass-like atomic structure – resulting in triple the hardness and bend resistance of high-performance steel. One of the only other places ZR01 amorphous zirconium is used is in the aerospace industry, such as in the drilling head of the NASA Mars Rover.
"The paradigm-shifting acoustic performance is appropriately clad in highest performance amorphous zirconium. The IE 600 will be a reference for the most demanding mobile audio enthusiasts," said Köhnke.
And they're not stopping there when it comes to construction. The brand has managed to pack one of the best sounding portable audio devices you buy into an ergonomic and easy to use package, including two different styles of earbud tips –  silicone and memory foam in three sizes  – so you're sure to find the comfortable seal for ambient noise. And adjustable ear hooks provide secure long-lasting comfort for extended listening sessions.
Audiophiles will be happy to know gold-plated MMCX connectors are recessed in housings for greater stability and support is included for cable diameters of 4.8 mm and smaller meaning you can plug into a wide range of audio sources as well as hi-fi components with balanced outputs. To allow the choice between para-aramid reinforced unbalanced and balanced cables, both 3.5 mm and 4.4 mm sizes are included with the IE 600.
The Result
In just one listening experience with the Sennheiser IE 600, you're transported to a completely different sound dimension. About as luxurious of a listening experience as you can have on the move (or at your desk mind you) the IE 600 is delicate in sound but tough in construction ready to offer users a lifetime of ultra-high-end listening.
Inside the Box, You'll Find
IE 600 in-ear headphones.
Unbalanced para-aramid reinforced cable with 3.5mm connector.
Balanced para-aramid reinforced cable with 4.4mm connector.
3 pairs of silicone ear adapters (S, M, L).
3 pairs of foam ear adapters (S, M, L).
Premium carry case.
Cable clip, cleaning tool.
Presentation box with signed customer certificate User manuals.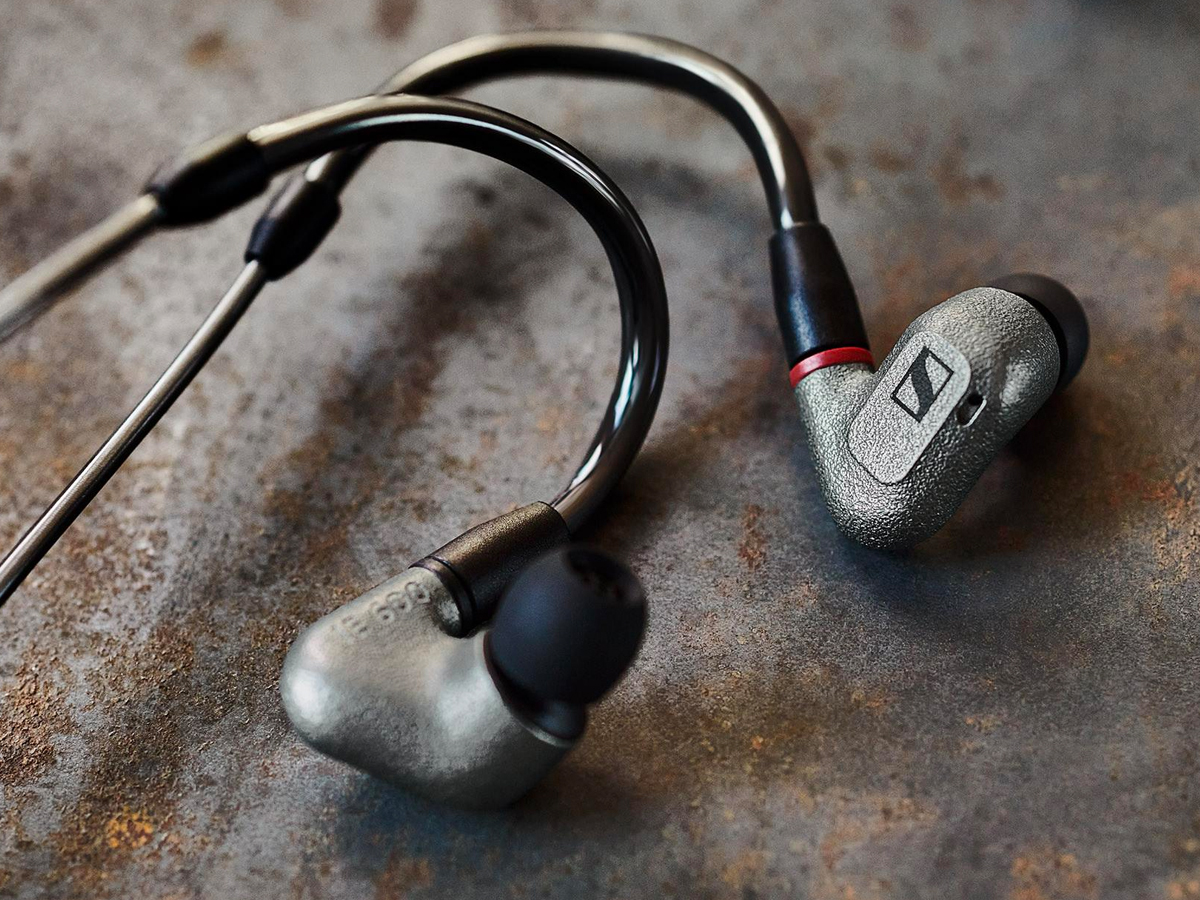 The Sennheiser IE 600 is available from April 2022 at premium audio retailers and online at the link below.