$5,000 Apple Vision Pro Could Put an End to Conversation as We Know It
The tech industry's worst-kept secret has officially been unfurled. After years of speculation, Apple has unveiled an ultra-pricey new virtual reality headset that promises to "seamlessly blend digital content with the physical world". The new Apple Vision Pro takes the ethos behind the iPhone, iMac and MacBook Pro and straps it directly to your face with the kind of soul-captivating grip that would make Ridley Scott proud, but not everyone is convinced by the new VR technology. And with a price tag pushing USD$3,500 (AUD$5,290), there may be reason for scepticism. Here, we're unpacking the new Apple Vision Pro features, design, technology and release date to uncover if the rumours have been worth it or if Apple is just pulling some very expensive wool over our eyes.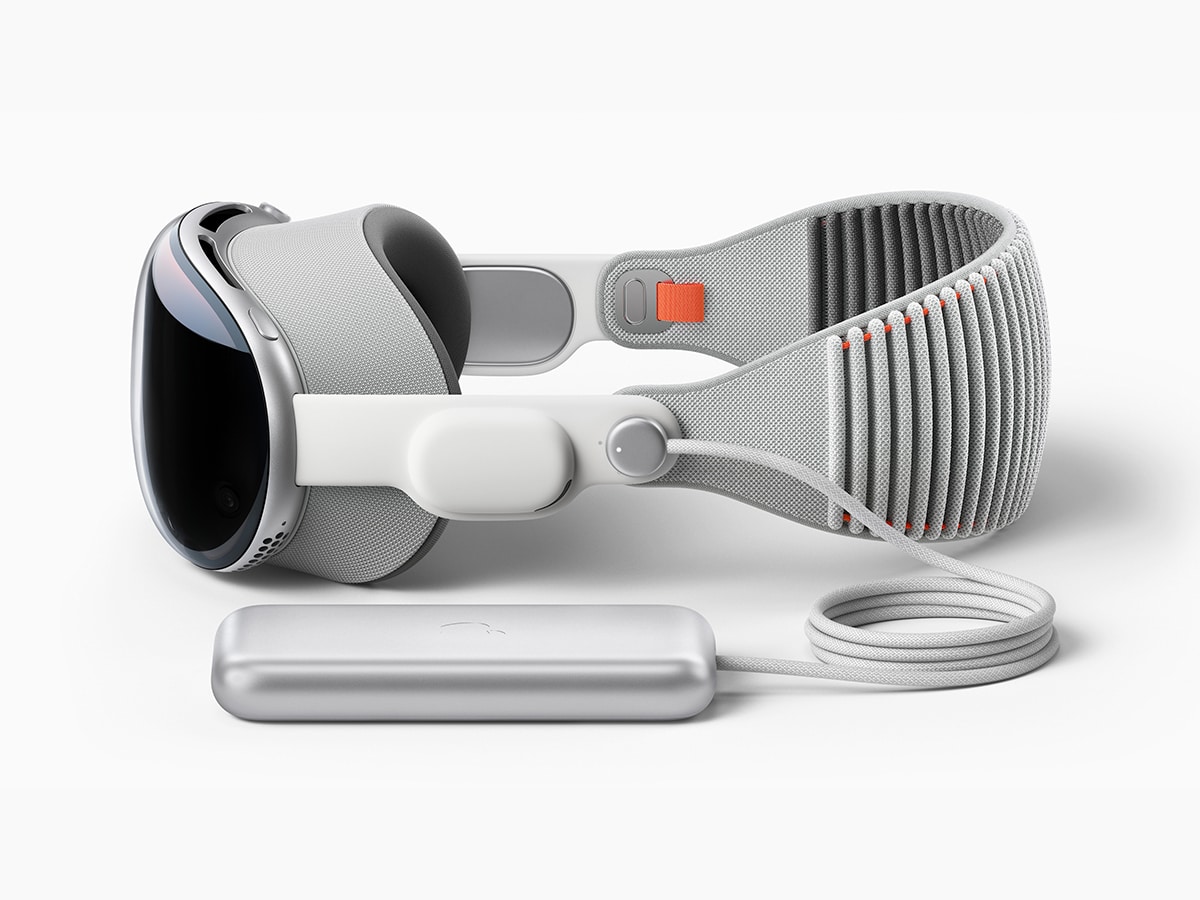 Apple WWDC 2023
The Apple Vision Pro was unveiled overnight at the tech giant's WWDC 2023 event in Cupertino, California. The annual showcase details the brand's key innovations and product slate for the next 12 months, with the new Apple virtual reality headset understandably taking pride of place this year. That's not to say Apple didn't pull a few rabbits out of its hat, as well. The brand unveiled a host of new features for iOS 17, along with a 15-inch MacBook Air and the news that Apple's in-house chip will now feature in the Mac Studio.
However, despite a raft of new releases and innovations on the cards, the Apple Vision Pro was the headline act, attracting major attention and sending the internet into meltdown.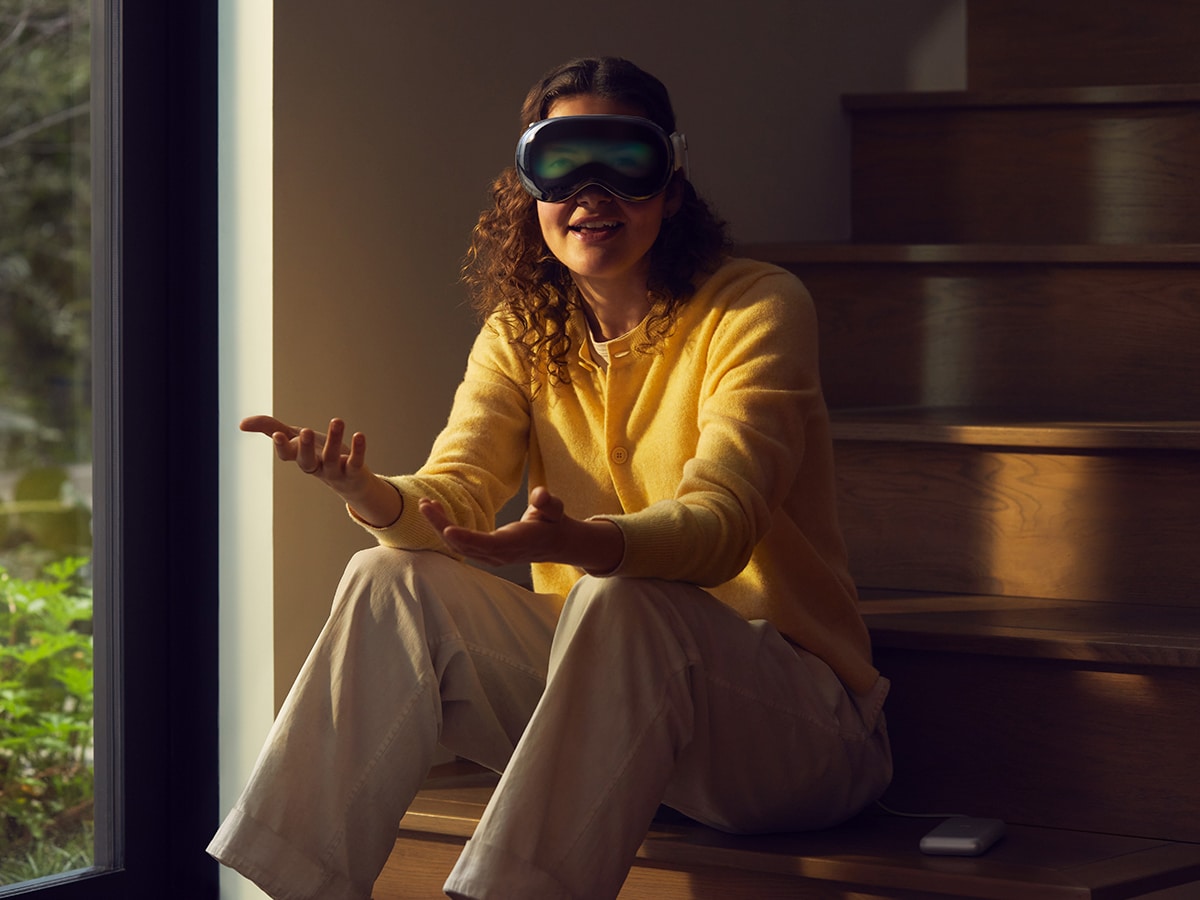 Apple Vision Pro
The new addition to the tech portfolio is being described as Apple's "first spatial computer", allowing users to "scale beyond the boundaries of a traditional display". According to CEO, Tim Cook, the Apple Vision Pro opens the door to new applications and communication options among users, similar to how the iPhone revolutionised the mobile phone game.
"Today marks the beginning of a new era for computing," Cook explained. "Just as the Mac introduced us to personal computing, and iPhone introduced us to mobile computing, Apple Vision Pro introduces us to spatial computing. Built upon decades of Apple innovation, Vision Pro is years ahead and unlike anything created before — with a revolutionary new input system and thousands of groundbreaking innovations. It unlocks incredible experiences for our users and exciting new opportunities for our developers."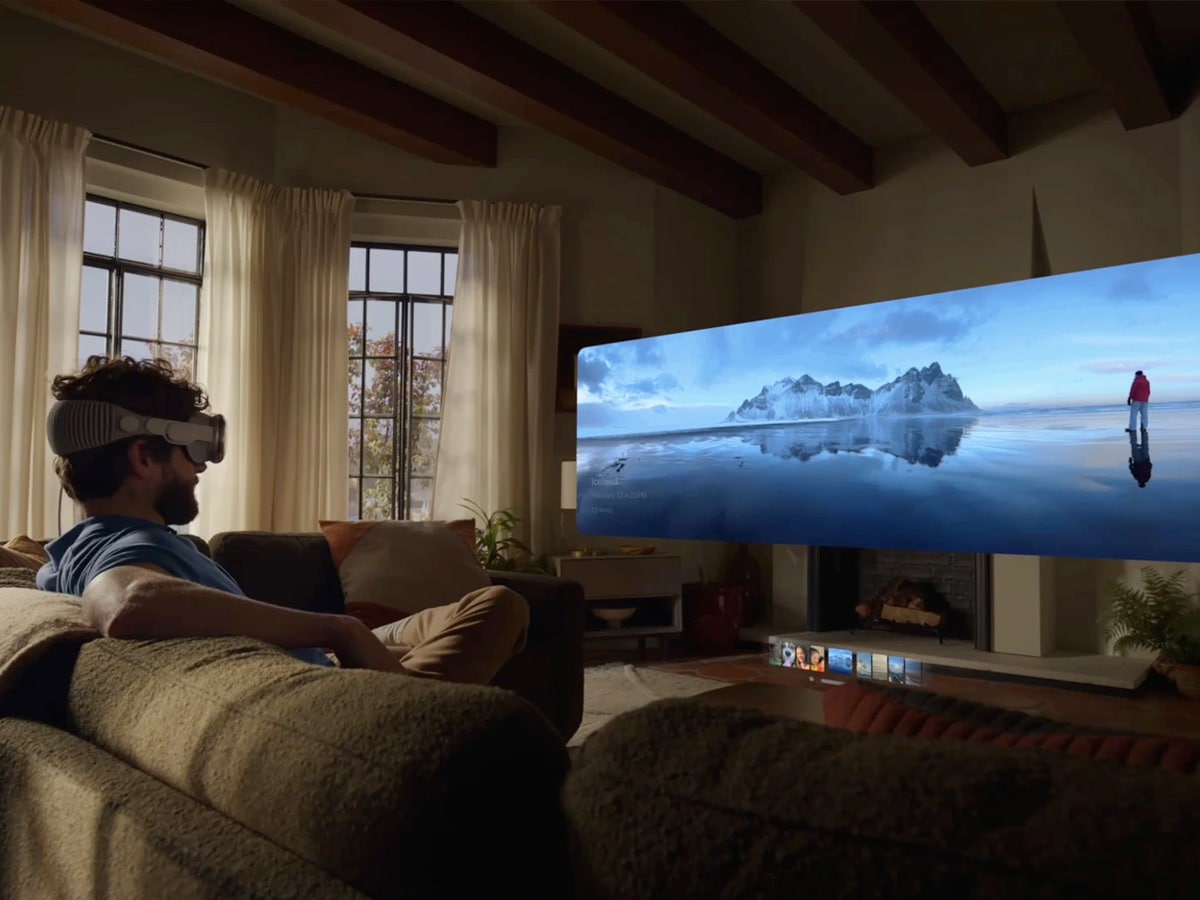 In essence, the Apple Vision Pro works similarly to the contentious Meta Quest system, in that it offers virtual reality performance in real-world settings. However, where Apple appears to have taken the edge over Zuckerberg and Co. is in the integration. Apple's unique ecosystem allows the new virtual reality offering to blend with existing apps and connect with the user's iPhone and MacBook for ease of use. Admittedly, the technology is in its infant stages, with Apple showcasing the integration through a Safari demo, but it must be said, the promo video does look slick.
What Apple appears to have nailed is the 'real-world' side of the equation. While Meta is intent on introducing us to an entirely new digital environment, the Vision Pro looks to enhance our day-to-day world with a host of features and familiar apps. No controllers, no giant monitor – just you and your headset taking on the world.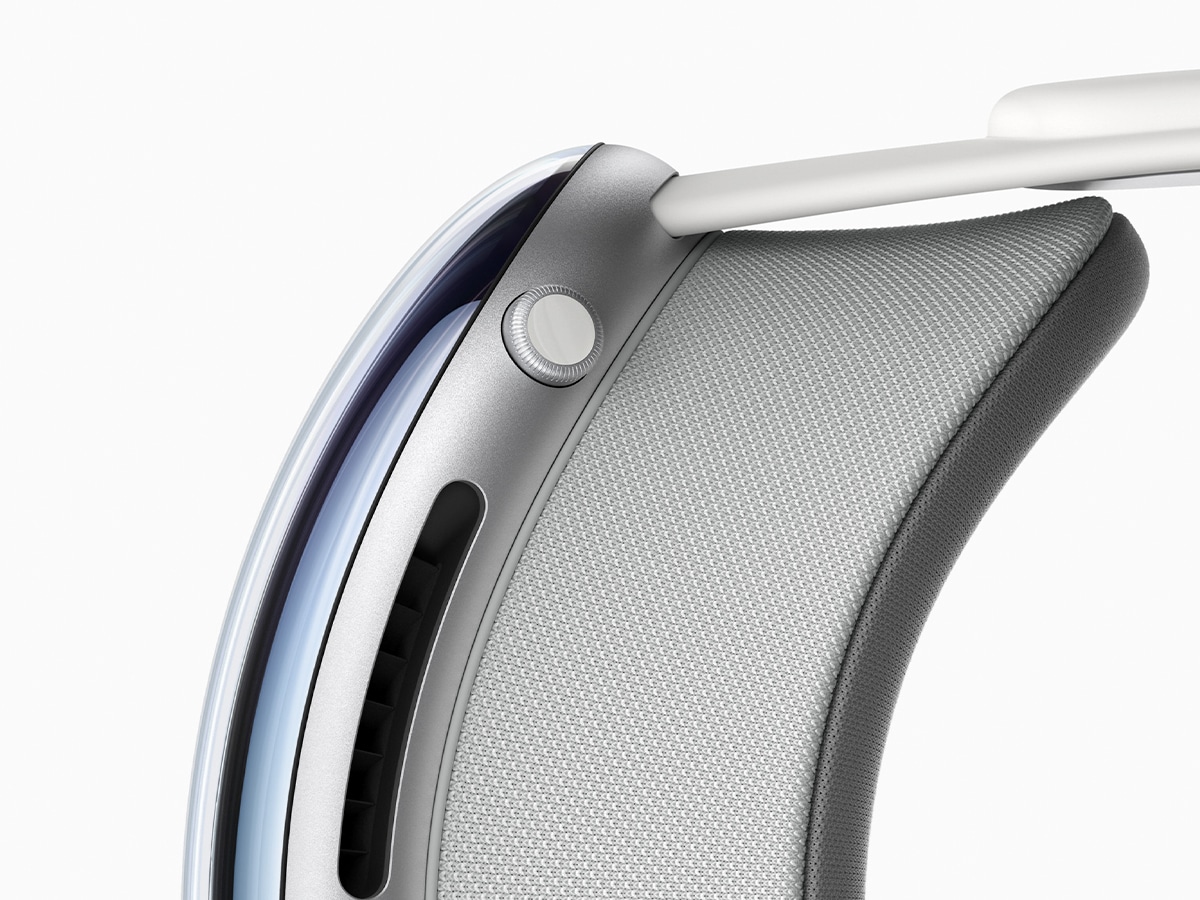 Design
Being an Apple product, the new Vision Pro design is almost impossibly sleek. Like the consistently refined iPhone curvature and the infinitely growing MacBook architecture, the headset doesn't appear to be a rehashing of old ideas.
As Mike Rockwell, Apple's vice president of the Technology Development Group explained, getting the technology right in a framework that didn't hinder movement was critical to overall design language.
"Creating our first spatial computer required invention across nearly every facet of the system," Rockwell said. "Through a tight integration of hardware and software, we designed a standalone spatial computer in a compact wearable form factor that is the most advanced personal electronics device ever."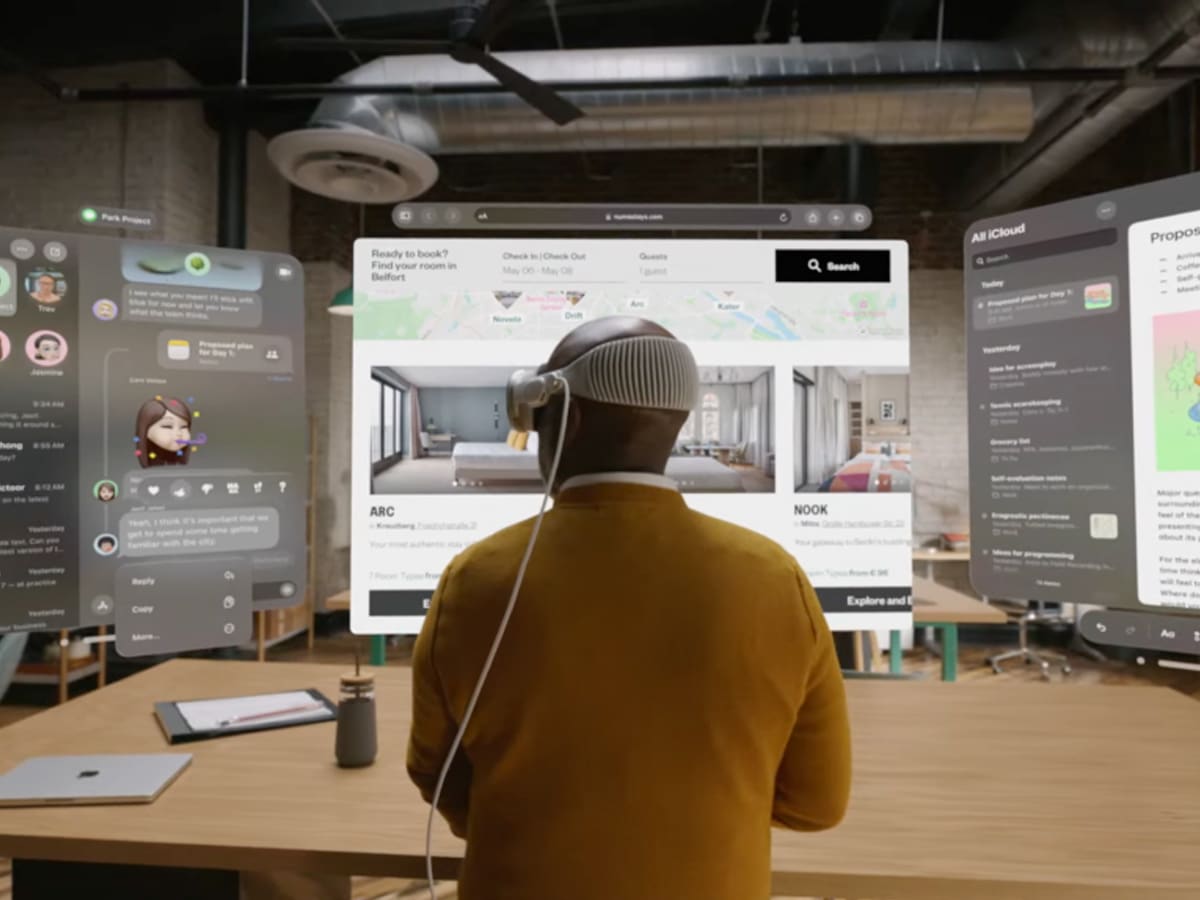 Looking more specifically, Apple revealed that the Vision Pro is constructed from a singular piece of three-dimensionally formed and laminated glass. This glass is then polished to "create an optical surface that acts as a lens for the wide array of cameras and sensors needed to blend the physical world with digital content". From there, you'll note the glass weaves around a custom aluminium alloy frame and is completed by a soft-touch light seal.
The screen itself is an ultra-high-resolution display that has been designed using an Apple silicon chip. Apple claims this addition uses micro-OLED technology to pack 23 million pixels into two displays, delivering wide colour and high dynamic range. There are also two individually amplified drivers inside each audio pod to help deliver Personalised Spatial Audio "based on the user's own head and ear geometry".
"This technological breakthrough, combined with custom catadioptric lenses that enable incredible sharpness and clarity, delivers jaw-dropping experiences," Apple said. "Users with vision correction needs will use ZEISS Optical Inserts to ensure visual fidelity and eye tracking accuracy."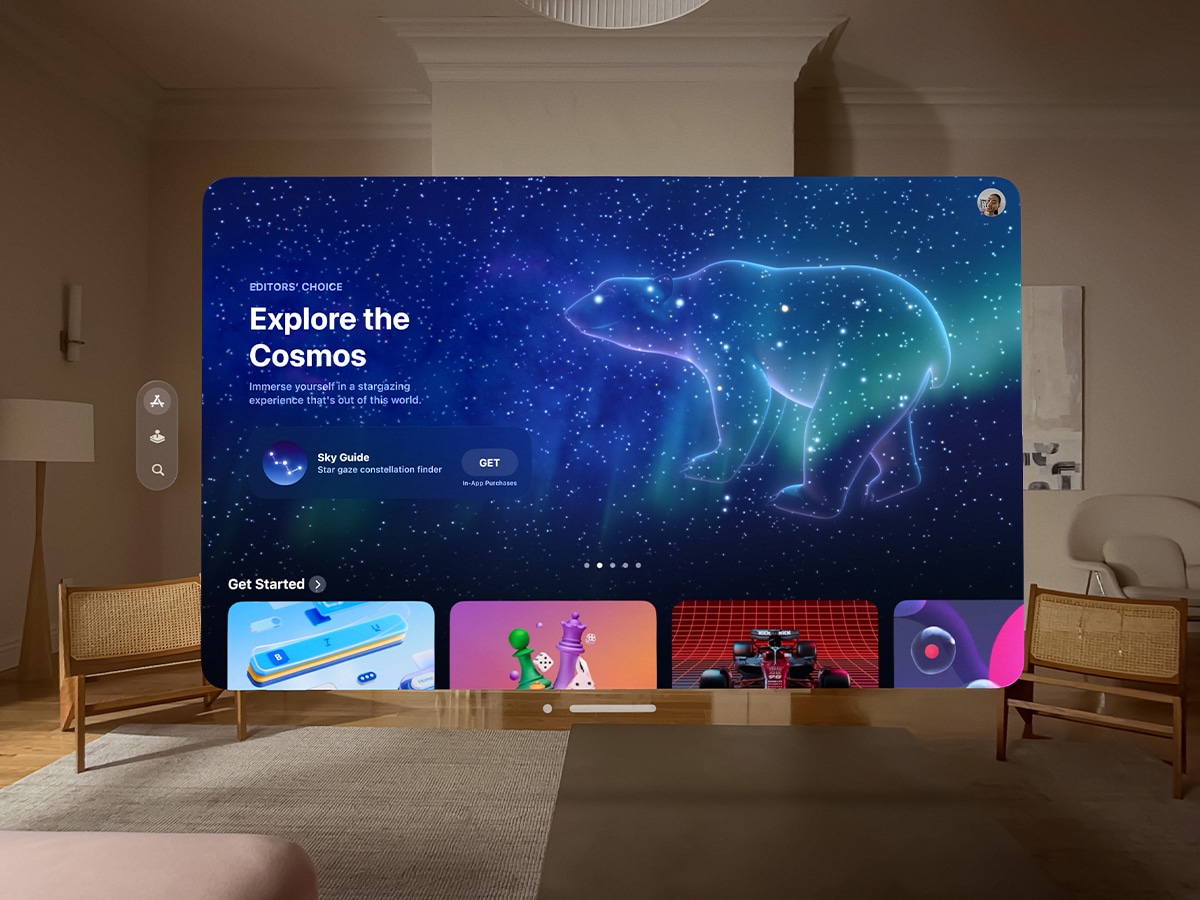 Features
As alluded to, the Apple Vision Pro isn't short on features, namely around tracking and spatial recognition. Here are the main points to look out for:
Display Integration: As per Apple, the two ultra-high-resolution displays allow the new headset to transform any space into a personal movie theatre. Designed to enhance the viewing experience, Apple Immersive Video promises to deliver 180-degree high-resolution recordings with Spatial Audio, which is a huge benefit to users. Throw in the gaming possibilities, and you're in for a good time.
Immersive Environments: The new Environments technology also offers users a chance to take their physical world to new heights. By twisting the Digital Crown, users can control how present or immersed they are in an environment.
Memories: Using Apple's first three-dimensional camera, the new headset can apparently transport you back to your memories. While that sounds like something out of Inception, the technology is very much a reality. According to the tech giant, users can access their entire photo library on iCloud, and view their photos and videos at a life-size scale. "Every Panorama shot on iPhone expands and wraps around the user, creating the sensation they are standing right where it was taken."
FaceTime: Naturally, FaceTime also gets a boost with the new Apple Vision Pro. When you're on a call, everyone is reflected in life-size tiles complemented by Spatial Audio. Additionally, if you're wearing a Vision Pro during a FaceTime call, you can be reflected as a Persona. This digital representation reflects face and hand movements in real-time.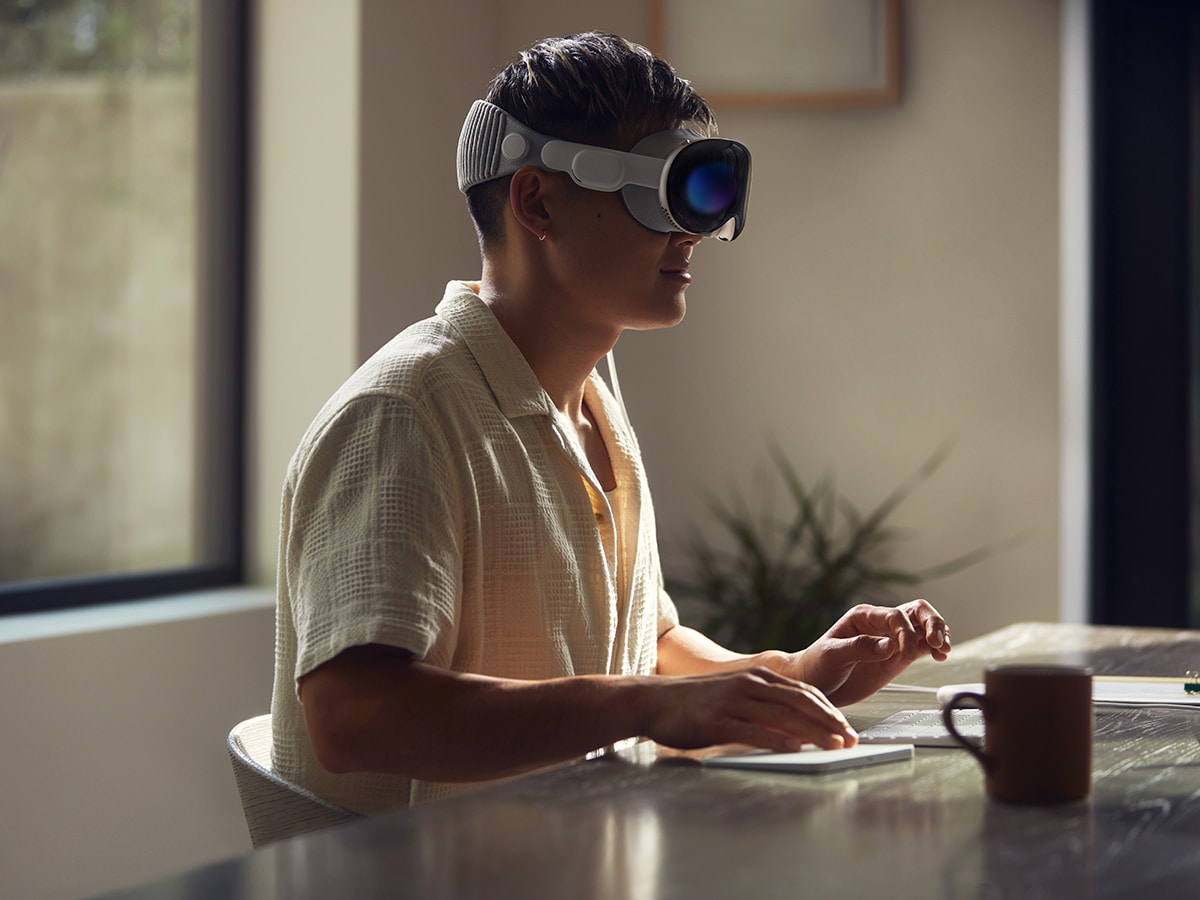 visionOS
While all the features and implementations do sound fun, the real question mark remains over the operating system powering it. The beating heart of the headset, visionOS is the new framework on which the Vision Pro is built and Apple isn't afraid to sing its praises.
Described as a "three-dimensional interface that frees apps from the boundaries of a display", visionOS is an entirely new addition that was designed to support the low-latency requirements of spatial computing. According to Apple, the OS responds dynamically to natural light and casting shadows, which will reportedly help you to understand scale and distance. After watching countless videos of ill-equipped VR users slam into walls and run through coffee tables, that sounds like a fair addition.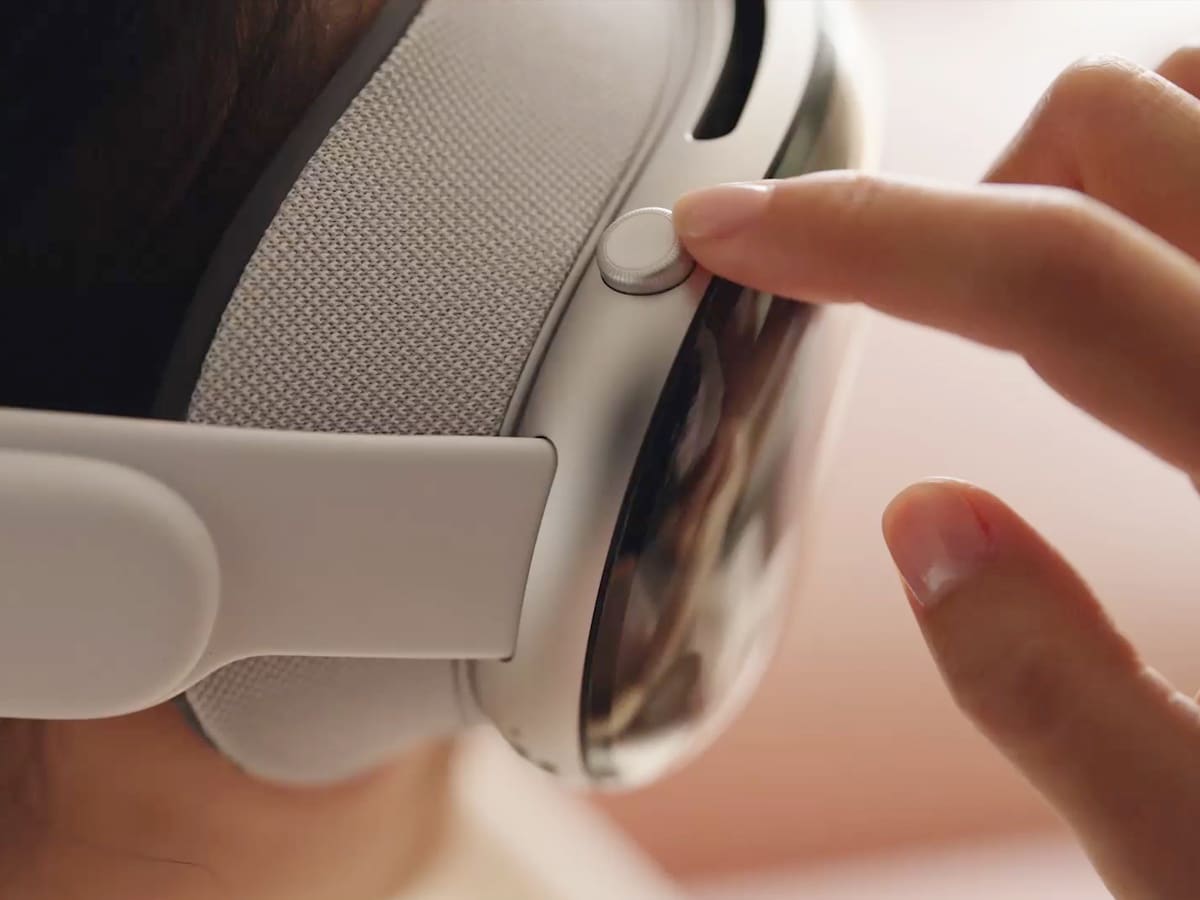 One feature that definitely caught our attention is the new eye-tracking functionality. Apparently, the input system is controlled by your eyes, hands, and voice, effectively allowing you to browse apps by simply looking at them. You can also tap, speak and in the wise words of Kevin Gates, flicka da wrist to navigate the OS.
EyeSight, as it is called, also acts as a personal connection tool. When somebody approaches you, the device reportedly "feels transparent", meaning you can see them through your display. Even more excitingly, you can actually set up your Mac with Vision Pro wirelessly to create an enormous, portable 4K display.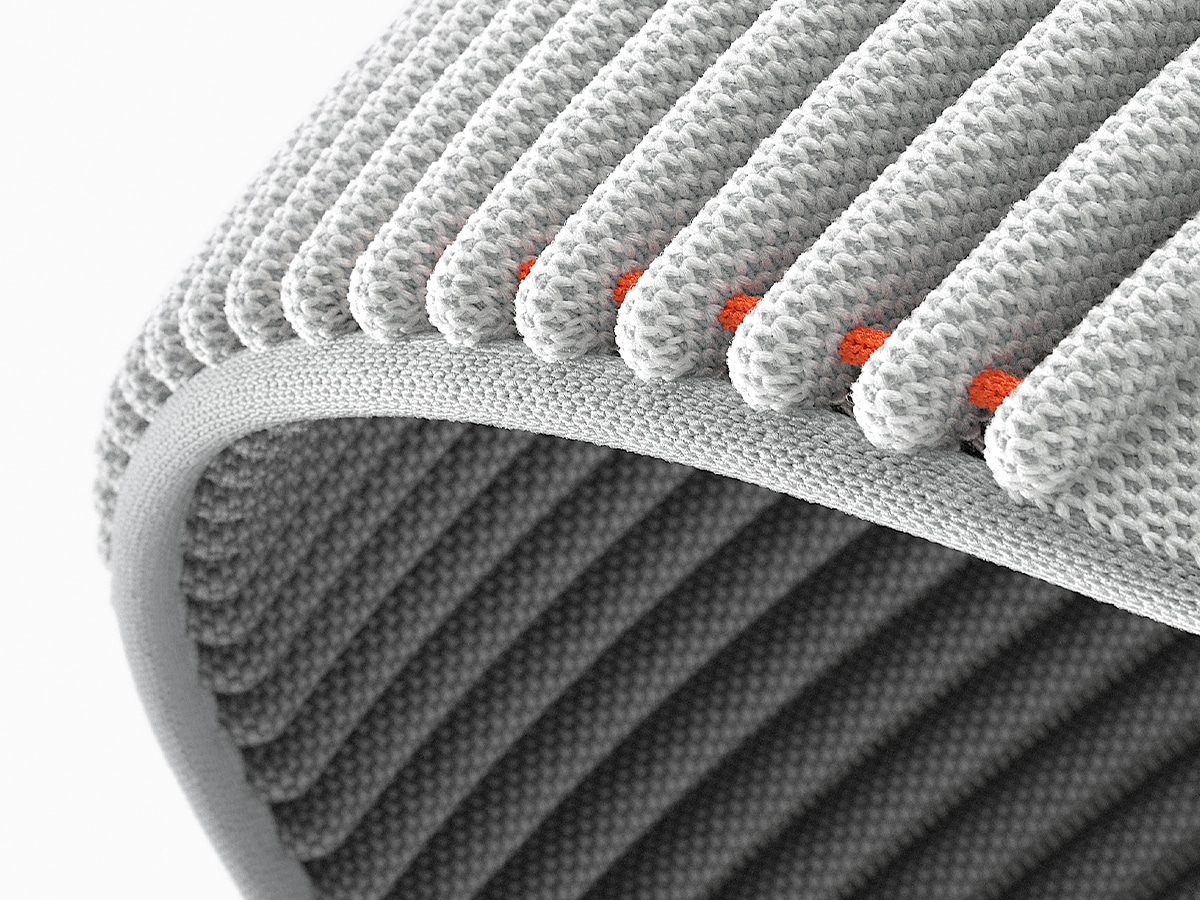 Performance
With a bunch of new technology jammed into the headset, you'd been forgiven for thinking Apple is overplaying its processing power, but the brand has doubled down, quite literally. The new Vision Pro is powered by a unique dual-chip design, which draws from both the M2 and brand-new R1 chips.
By all accounts, this duo is responsible for processing input from 12 cameras, five sensors, and six microphones, with the R1 streaming new images to the displays within 12 milliseconds. But that's where the exciting stuff ends. As the device is tethered, the Apple Vision Pro suffers from some serious mobility issues.
Imagine trying to swipe away at your favourite game only to be yanked backwards by the power cord. Admittedly, Apple has confirmed it will come with an external battery, however, it only has a disappointingly light two hours of charge. Not the best for a device designed to be worn whilst moving.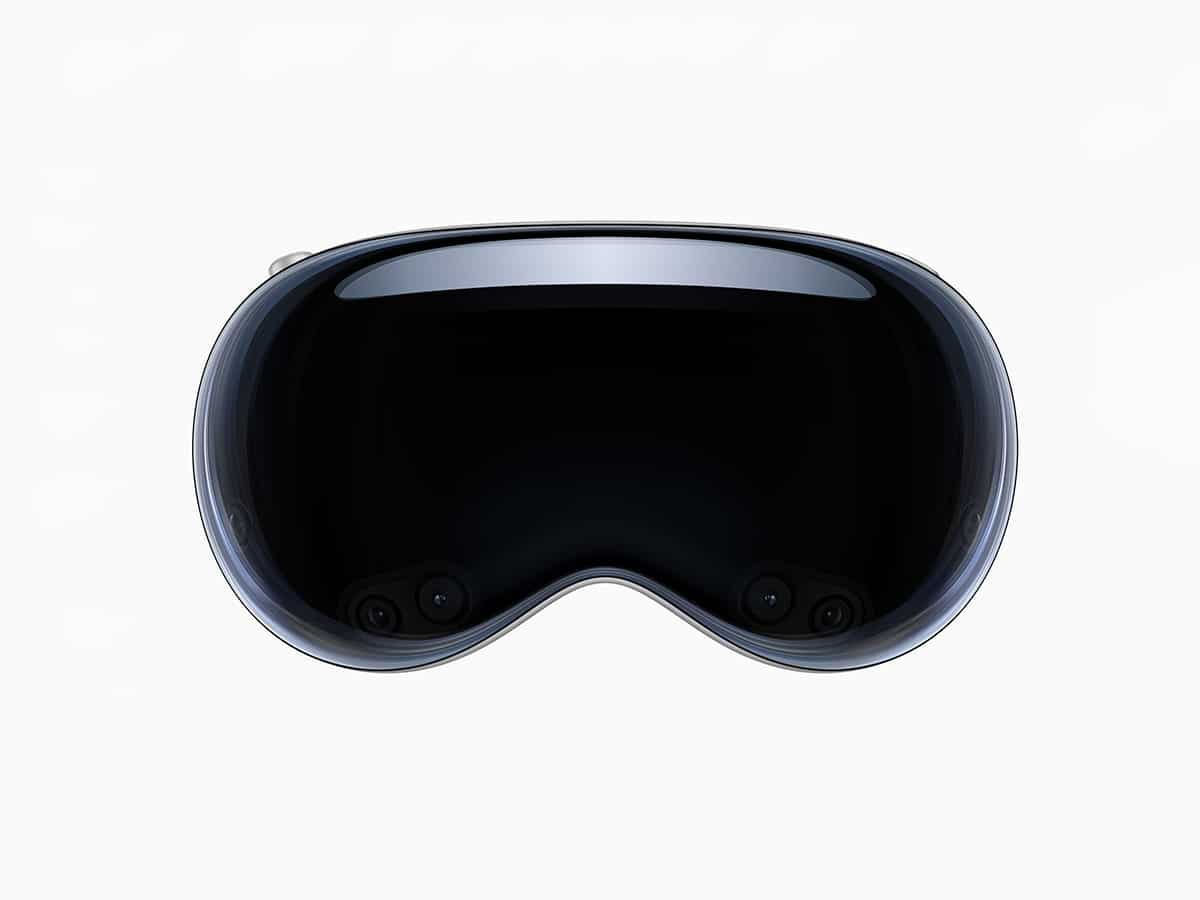 Apple Vision Pro Pricing & Availability
Importantly, the Apple Vision Pro is still a little while off. Apple has confirmed the new virtual reality headset will not be available until early 2024 in the US, with other markets to follow soon after. The lengthy delay might not actually be a bad thing, either, as it gives you time to save up for the frankly ludicrous price tag.
The new Apple Vision Pro starts at USD$3,499 (AUD$5,290) and will be available both online and at Apple stores on its release date.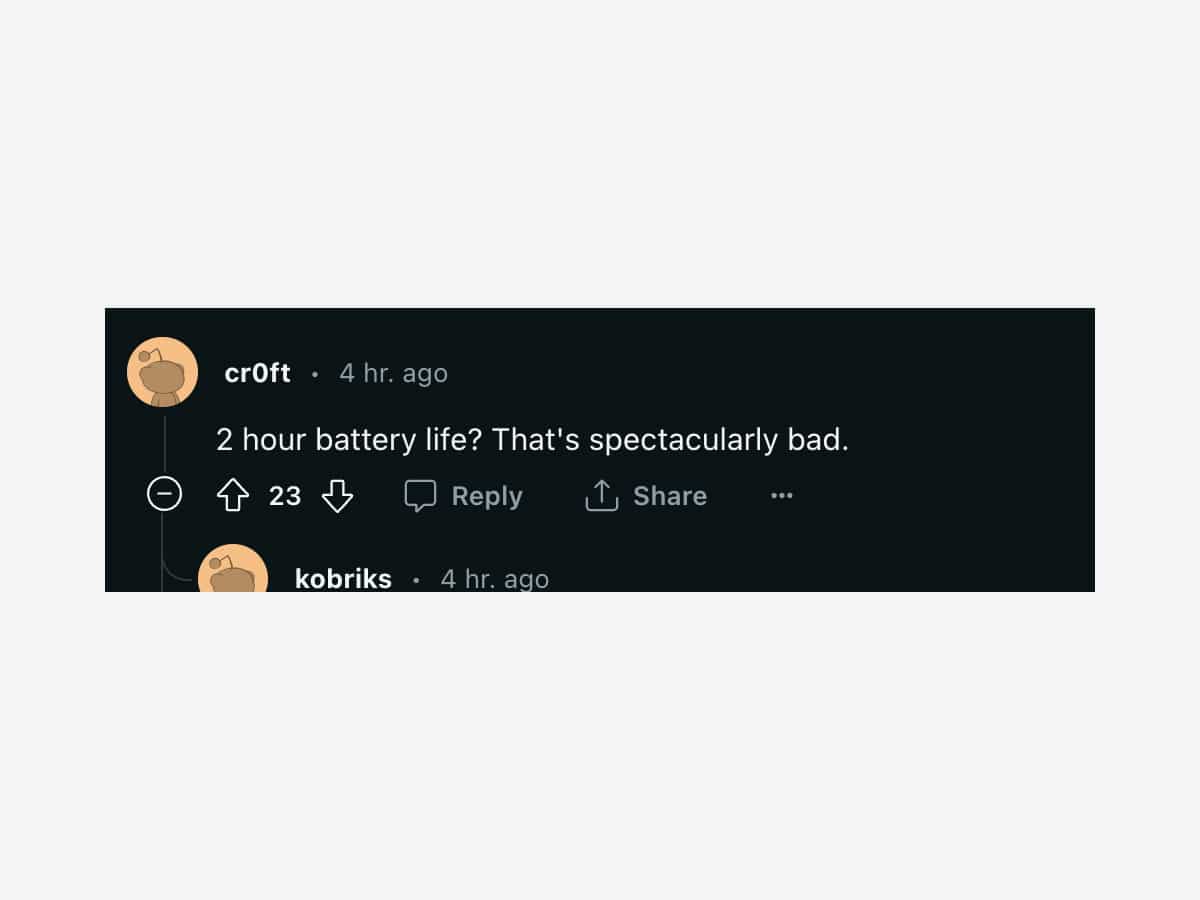 Reactions
Needless to say, whenever Apple releases new hardware, the world goes a little bit nuts, however, the Apple Vision Pro is something else entirely. For years, tech fans have speculated that the brand was working on a virtual reality headset, claiming that it would be the next frontier for modern society. Judging by the initial reactions, however, that might not be a sentiment shared by the masses.
As soon as the Vision Pro was unveiled, social media users took the internet by storm, sharing their opinions about the design, functionality and logistics of the new device. Turns out not everyone is as big an Apple fan as Tim Cook would have you believe. Nevertheless, you can't help but look at the spec sheet for the new Apple Vision Pro and be a little intrigued.
The success of the M2 chipset has revolutionised modern computing and the new take on VR appears to be far more simple to integrate into modern life. Whether it's worth the exorbitant price tag remains to be seen, but come early 2024, we'll finally have some answers.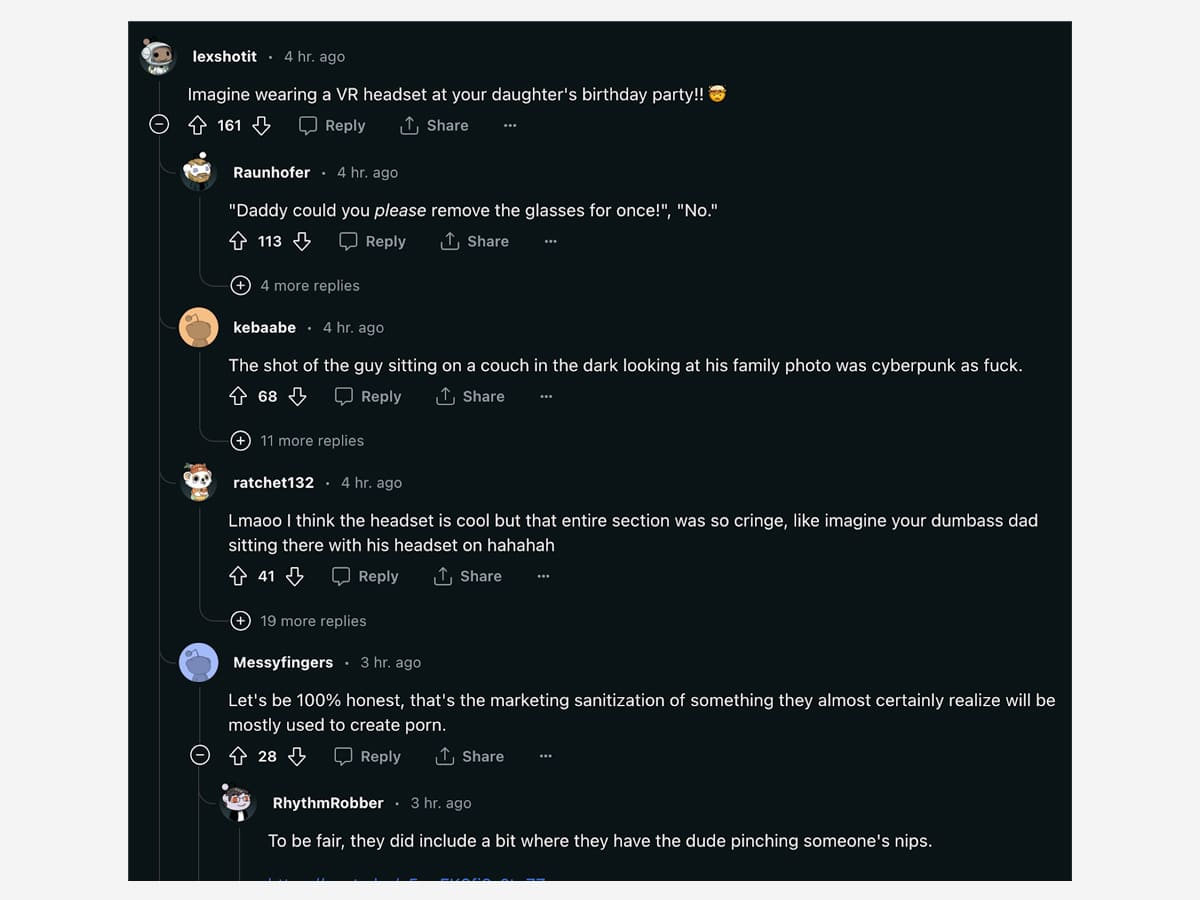 Apple Vision Pro FAQs
What is the Apple Vision Pro release date?
According to Apple, the Apple Vision Pro will be available early 2024 via the online store and at Apple Store locations in the U.S.
What is the Apple Vision Pro price?
Apple has confirmed its virtual reality headset, the Apple Vision Pro will be priced starting from USD$3,499 (AUD$5,200).